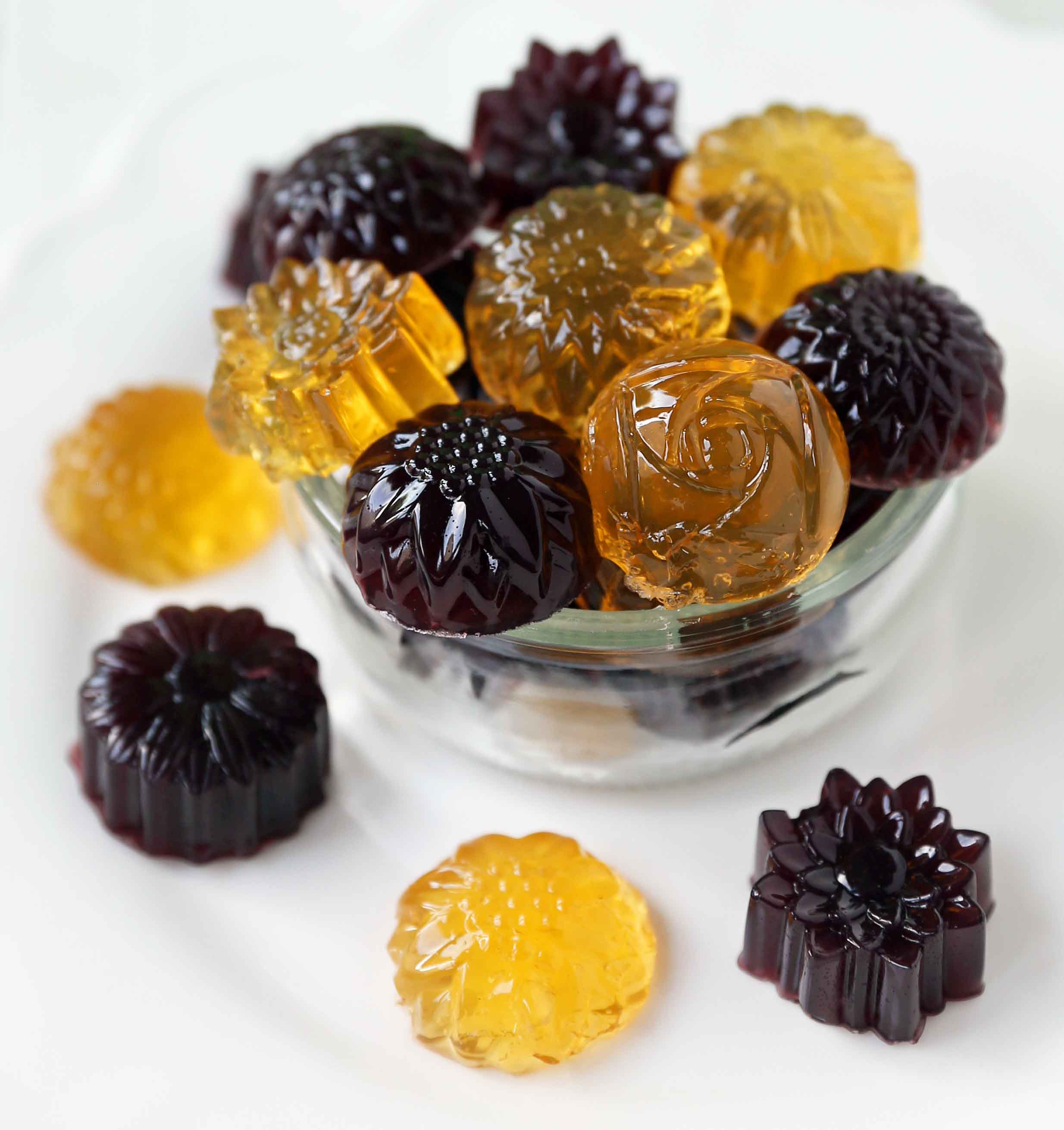 Homemade Gummy Fruit Snacks
Simple, healthy 3-ingredient no-sugar-added fruit snacks recipe
Since I have four kids, we have eaten our fair share of fruit snacks over the years. However, when you look at the nutritional label, you may be surprised to find out that fruit snacks are full of corn syrup, artificial flavors, and artificial colors.  Since fruit is in the name, we think we are giving our kids something healthy.  Commercial fruit snacks are far from it!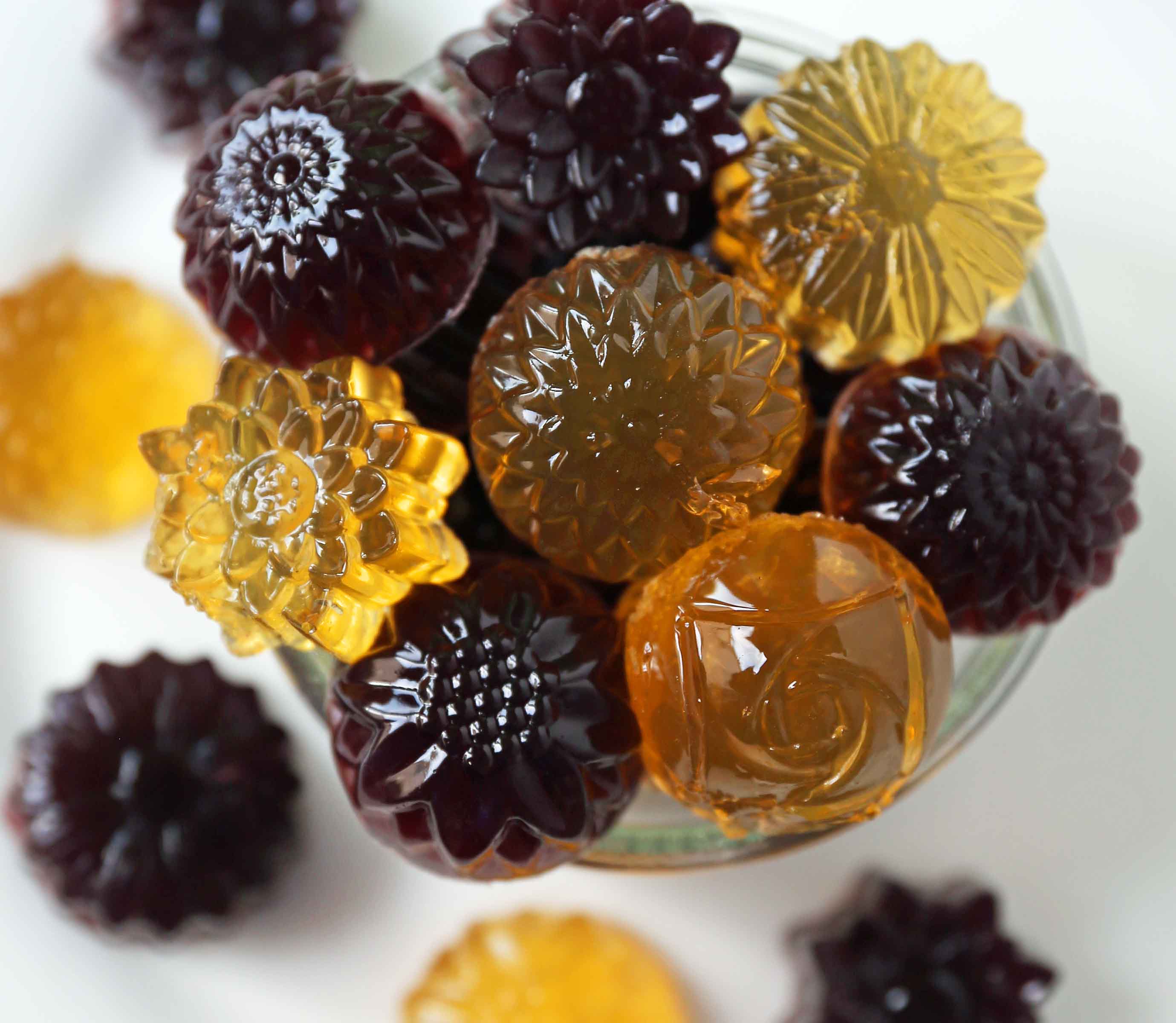 These Homemade Fruit Snacks are made with 3 simple ingredients -- 100% Fruit Juice, Gelatin, and Honey. That's it! The fruit juice is already sweet on its own and I tend to reach for apple and grape juice.  The gelatin is what forms the ingredients together, is full of collagen protein, and amazing for gut health. The honey is a natural sweetener.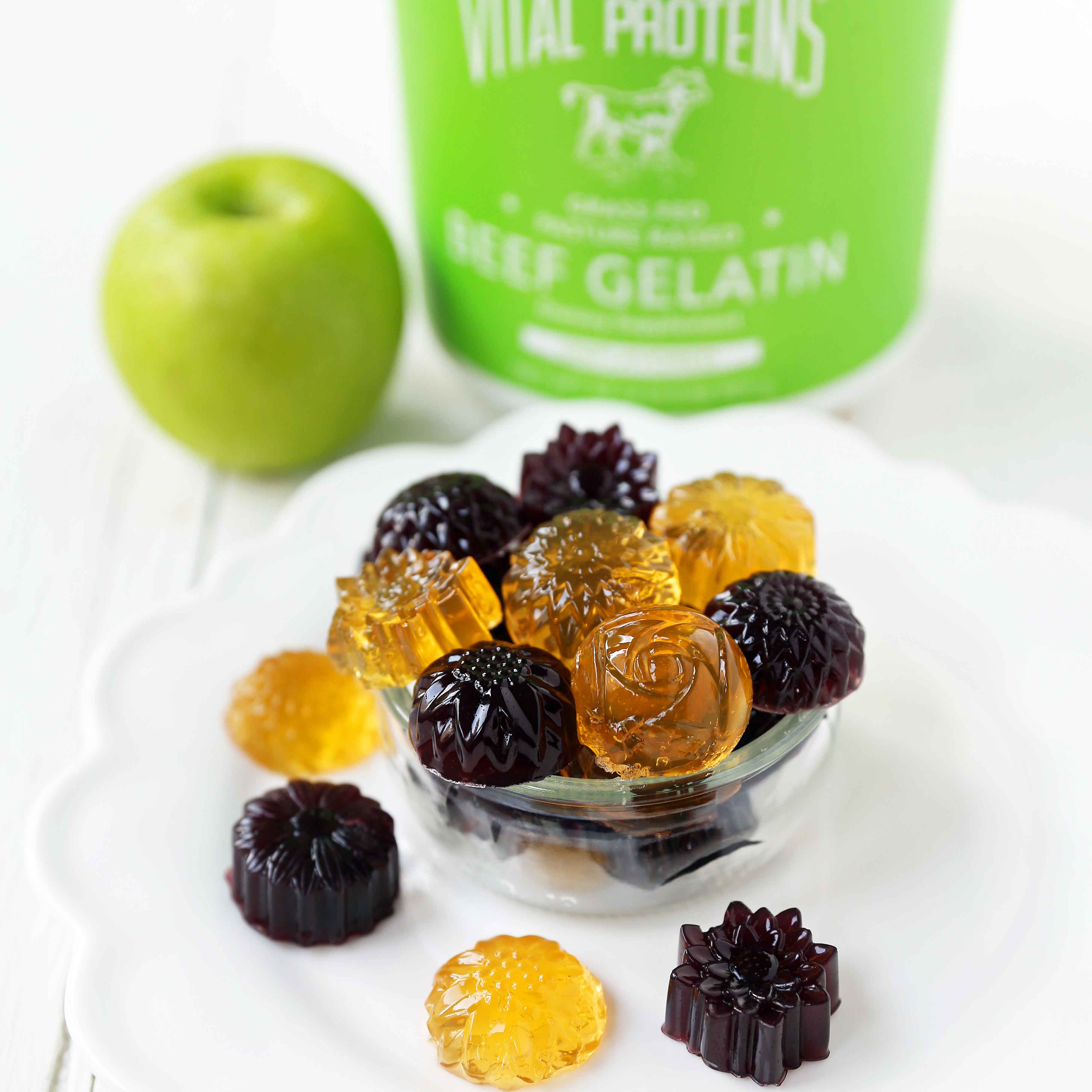 What is gelatin?
I always reach for Vital Proteins Gelatin, which is a collagen protein is a pasture-raised, grass-fed bovine hide gelatin powder. Collagen protein is often used to promote digestive health and is gut friendly. It is gluten-free, Non-GMO, sugar-free, paleo friendly and even Whole30® approved. It is 100% pure collagen protein – clean, tasteless, and dissolves & absorbs quickly. It makes my body feel good!
This is a healthy fruit snack recipe since it is made with all-natural ingredients. It is a cross between a fruit snack, a gummy bear, and a gelatin square.  The texture is unique as it isn't as firm as a traditional fruit snack; yet, it still holds its shape. I love to snack on these fruit gummies!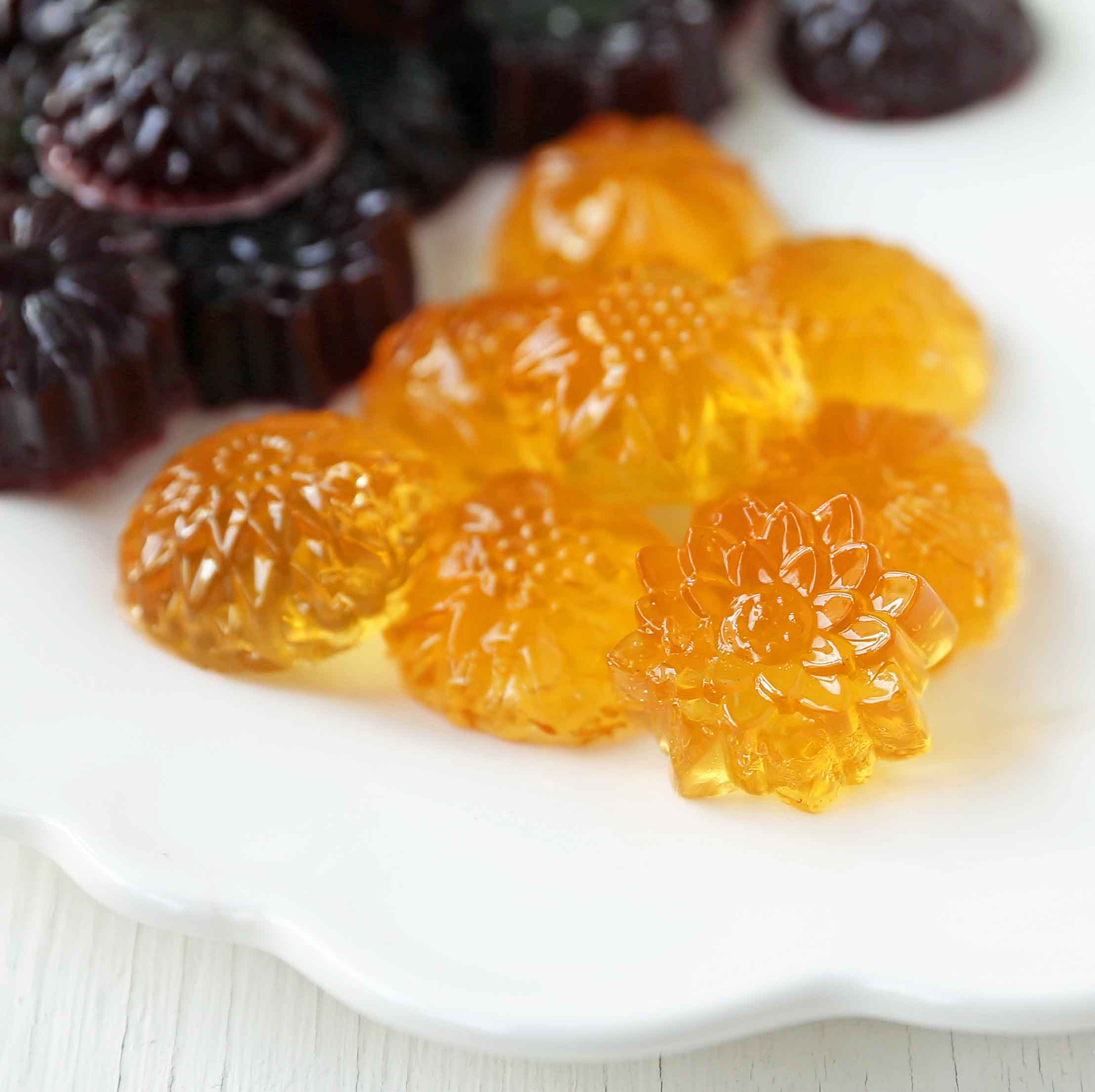 What type of juice should I use in homemade fruit snacks?
I tend to reach for smooth, naturally sweet juices such as apple or grape juice. A pomegranate or orange-mango juice would taste amazing as well. You can make almost any juice into a homemade fruit snack.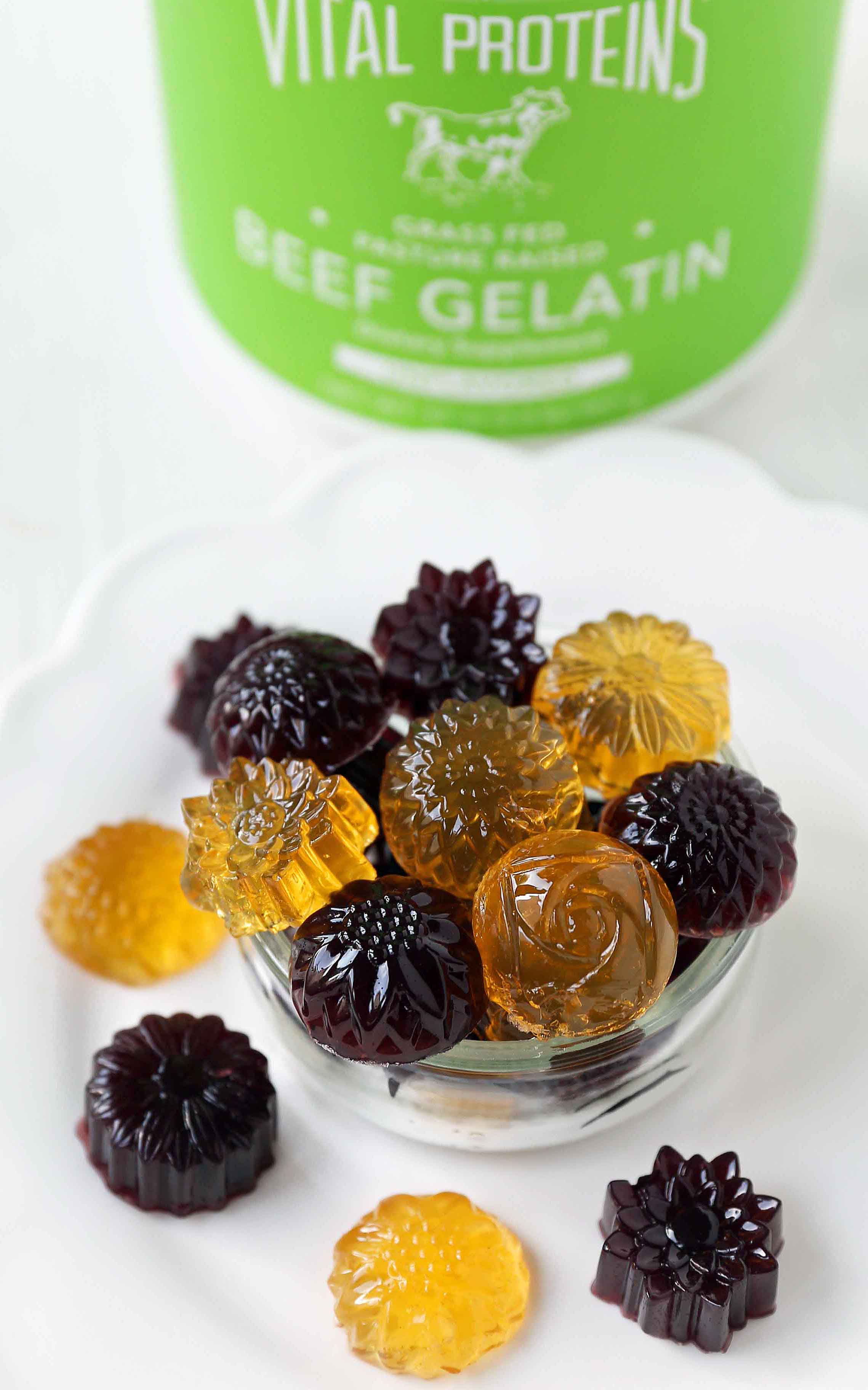 How to make Homemade Gummy Fruit Snacks:
 Combine juice, Vital Proteins gelatin, and honey in a small saucepan and cook over medium-low heat until the gelatin is dissolved, about 1 minute.
Remove from heat and using a dropper or pitcher, pour into molds. Place the mold on a cookie sheet or pan for easy transferring. Here is my favorite candy mold and it's under $10 bucks -- 

Flower Gummy Candy Mold

Refrigerate for 2 hours to allow the gellies to set.  Carefully remove them by running a knife along the edge or pressing them out by pushing on the bottom of the mold.  If you want the gellies to remain hard, store in the refrigerator.
Pin on Pinterest: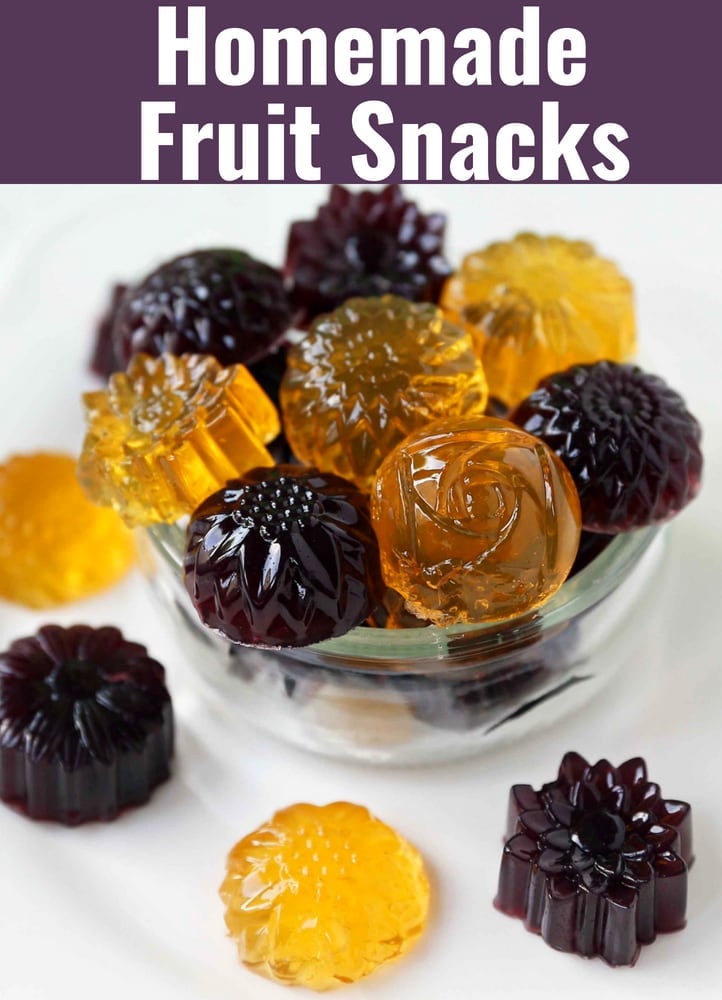 I hope you love this easy and healthy fruit gummy recipe!