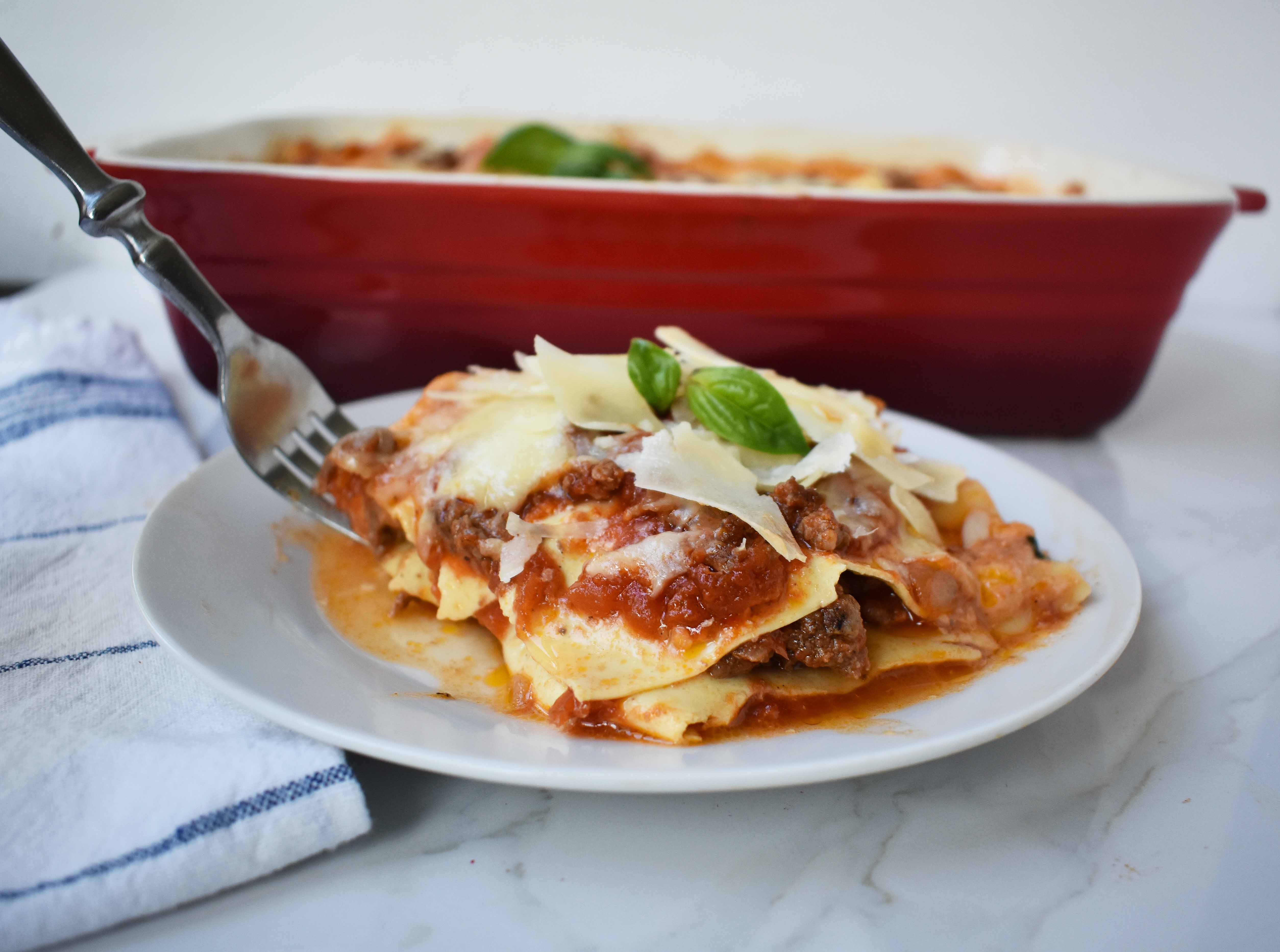 Is there anything more comforting than a plate of homemade lasagna? Slow cooked beef bolognese sauce, a creamy bechamel sauce, and freshly grated parmesan and mozzarella cheeses makes this Italian Bolognese Lasagna one of the most popular dinner recipes of all time.
I have tried so many versions of lasagna -- from sausage to ricotta to meatballs and still didn't find my ultimate lasagna recipe. I am pleased to tell you that after much trial and error, I finally found a sinfully good recipe!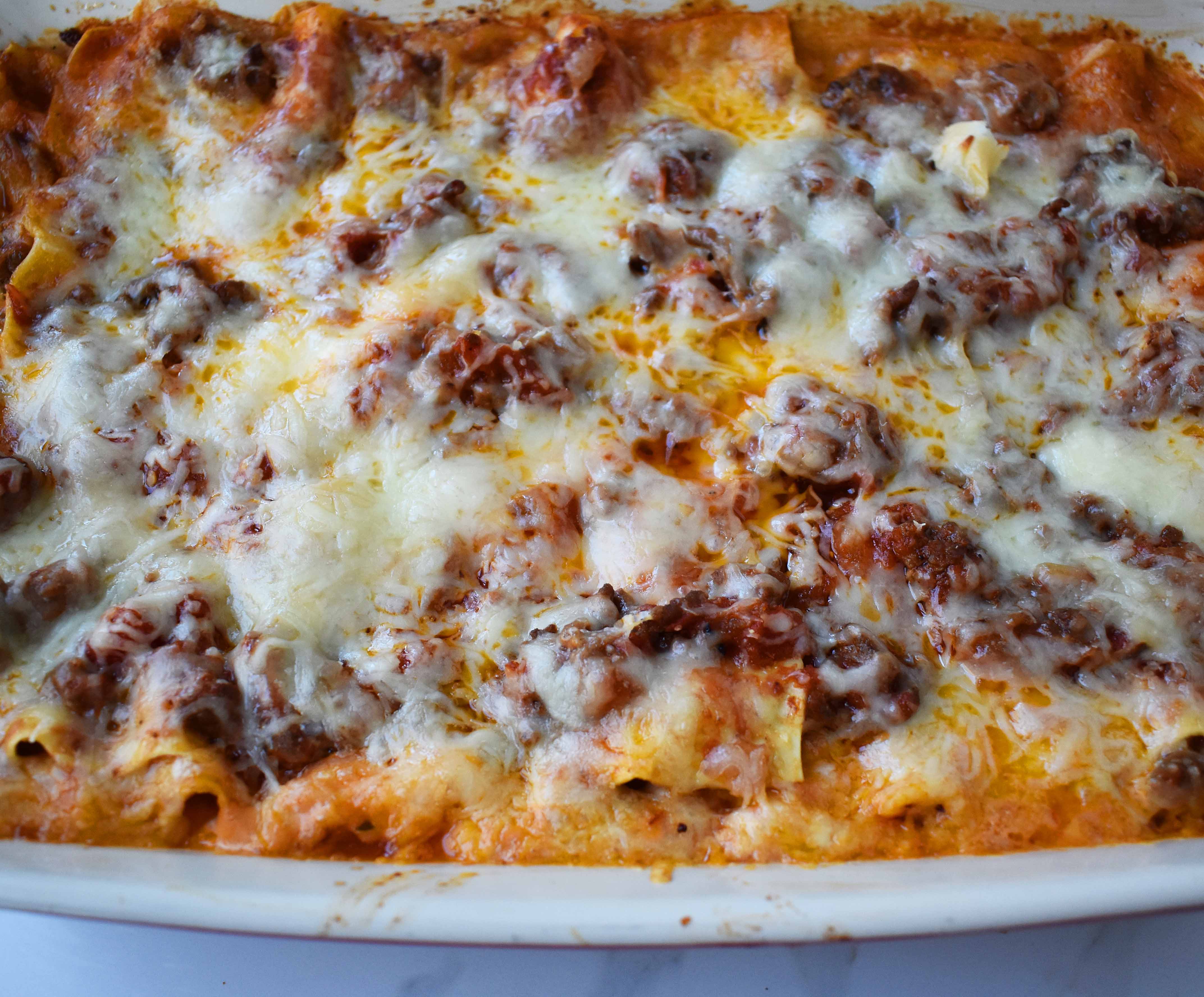 What makes this lasagna different from many recipes out there? Most lasagna recipes call for ricotta cheese. Even though I am a huge fan of ricotta cheese, many times it ends up dry and grainy after it bakes. There had to be a better way!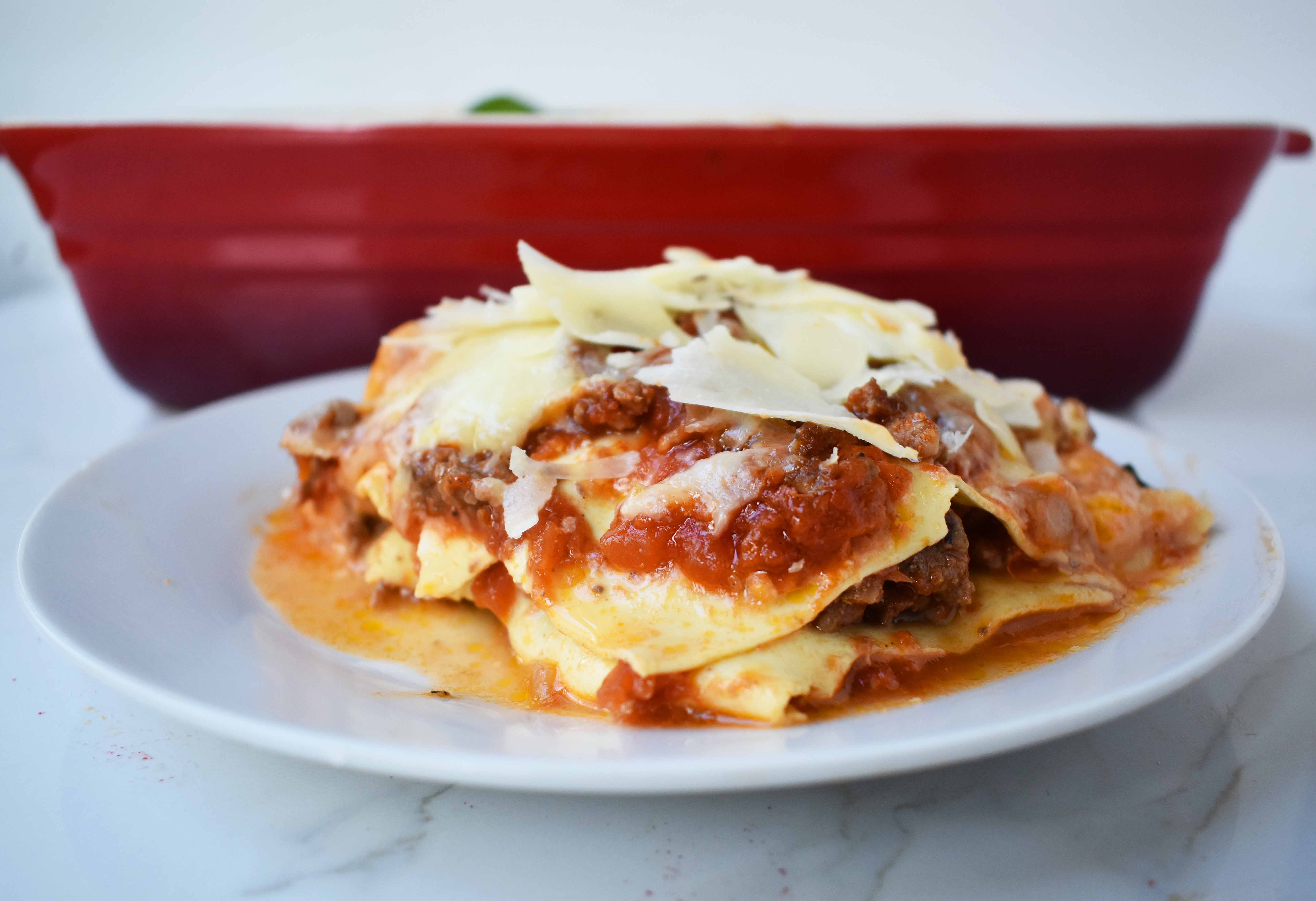 A few years ago I went over for dinner at a friend's house. She made a lasagna using a rich bechamel cream sauce that used heavy cream, milk, garlic, and cheese. The lasagna was so creamy and literally melted in my mouth. I knew this was just the ticket for the perfect lasagna.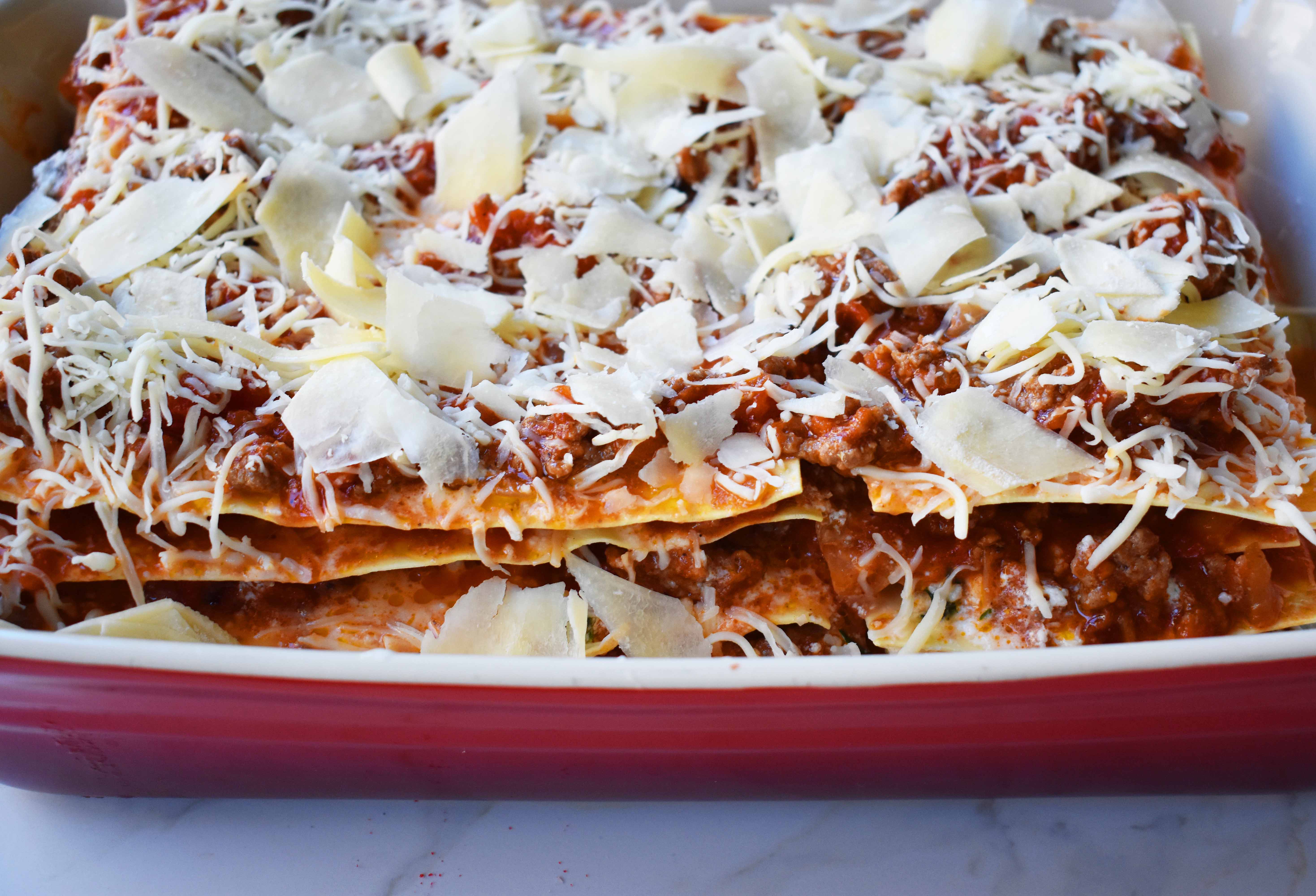 The Italian Bolognese Lasagna is bursting with flavor. It starts off with a slow cooked beef ragu made with sautéed onions and garlic, ground beef, and fresh marinara sauce. It is layered with the creamy cheese sauce, lasagna sheets, and topped with mozzarella and parmesan cheeses. It is baked until golden brown and bubbly.
There are two options with lasagna noodles. You can use the lasagna noodles you cook in salted boiling water or the oven ready lasagna sheets (which means there is zero prep). If you want to save time, choose the Barilla oven ready lasagna sheets. If you want to ensure tender pasta every single time, use the uncooked pasta sheets.
Another tip is to let lasagna sit for at least 15 minutes after baking to allow it to set up properly.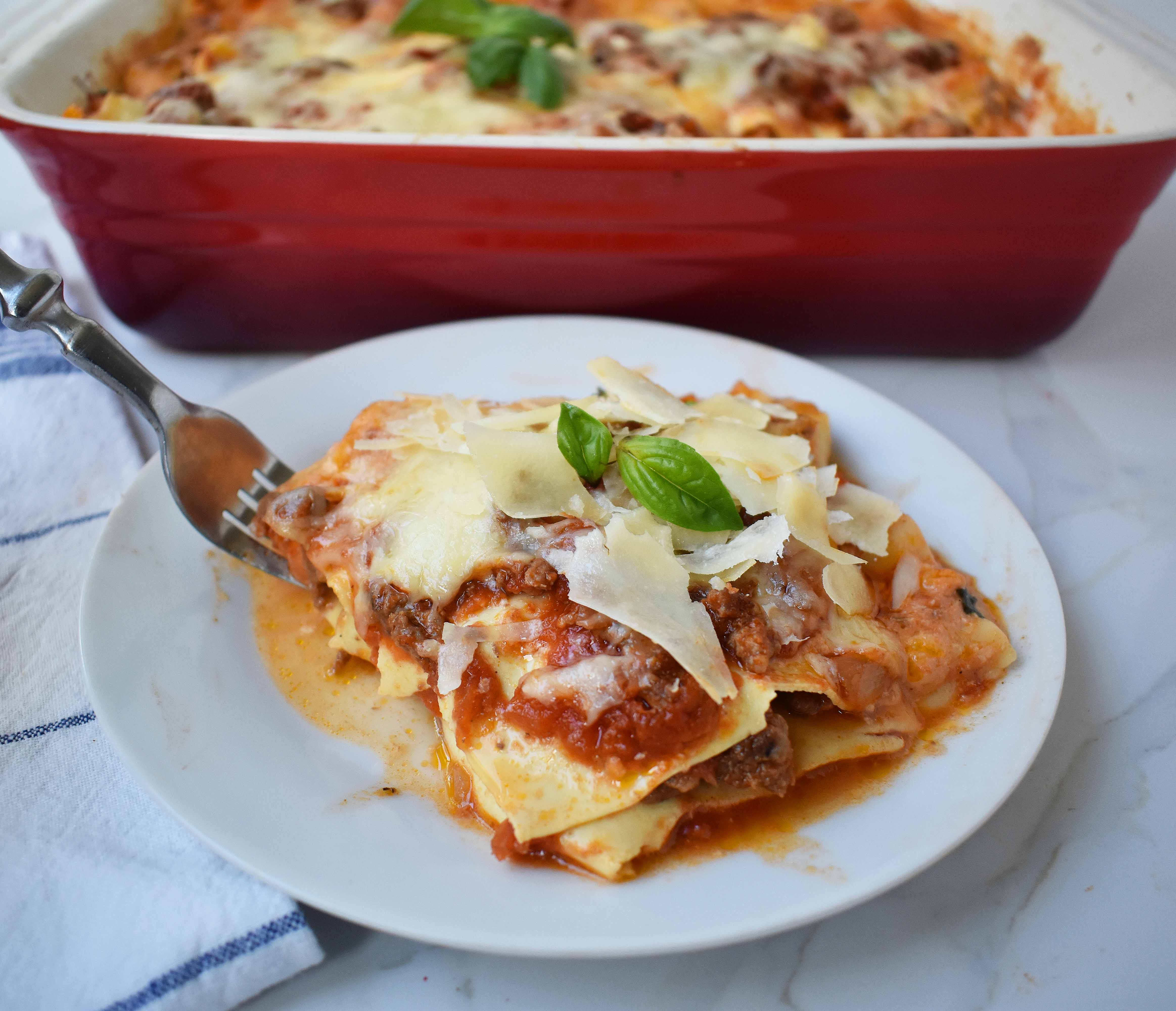 This Italian Bolognese Lasagna will knock your socks off! It's the perfect warm meal for the cold evenings ahead.
Happy Cooking, my friends! xo