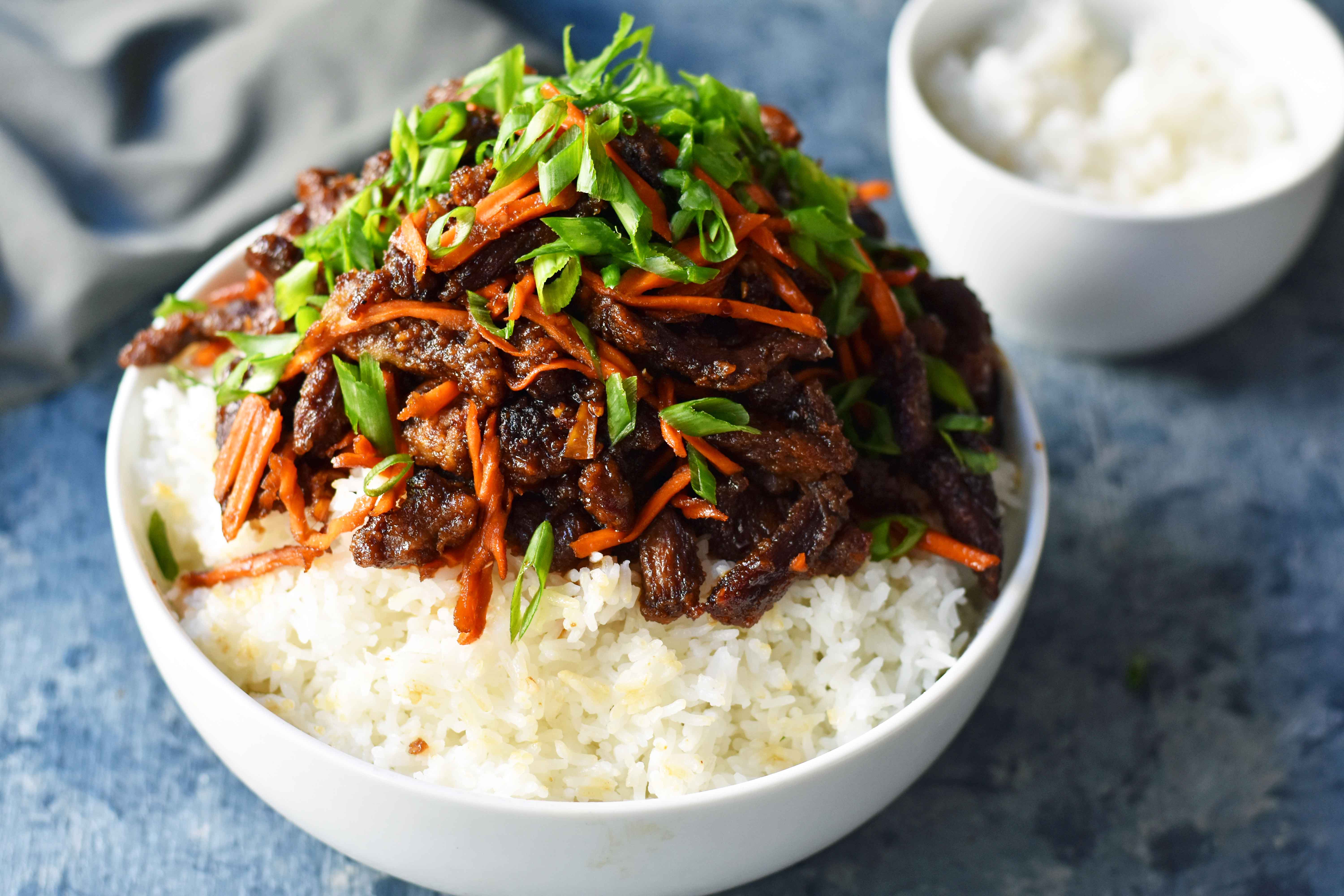 I love to think back to our newly married days. We were living in an apartment, both attending college full-time and trying to squeeze in as many hours at work as possible. Our schedule was jam packed and we were poor college students. My husband drove an old, passed down, beat up Volkswagon wagon! We were trying to keep our heads above water.  I would look forward to the weekends so much because that meant date night.  We would save up our money for that super special night!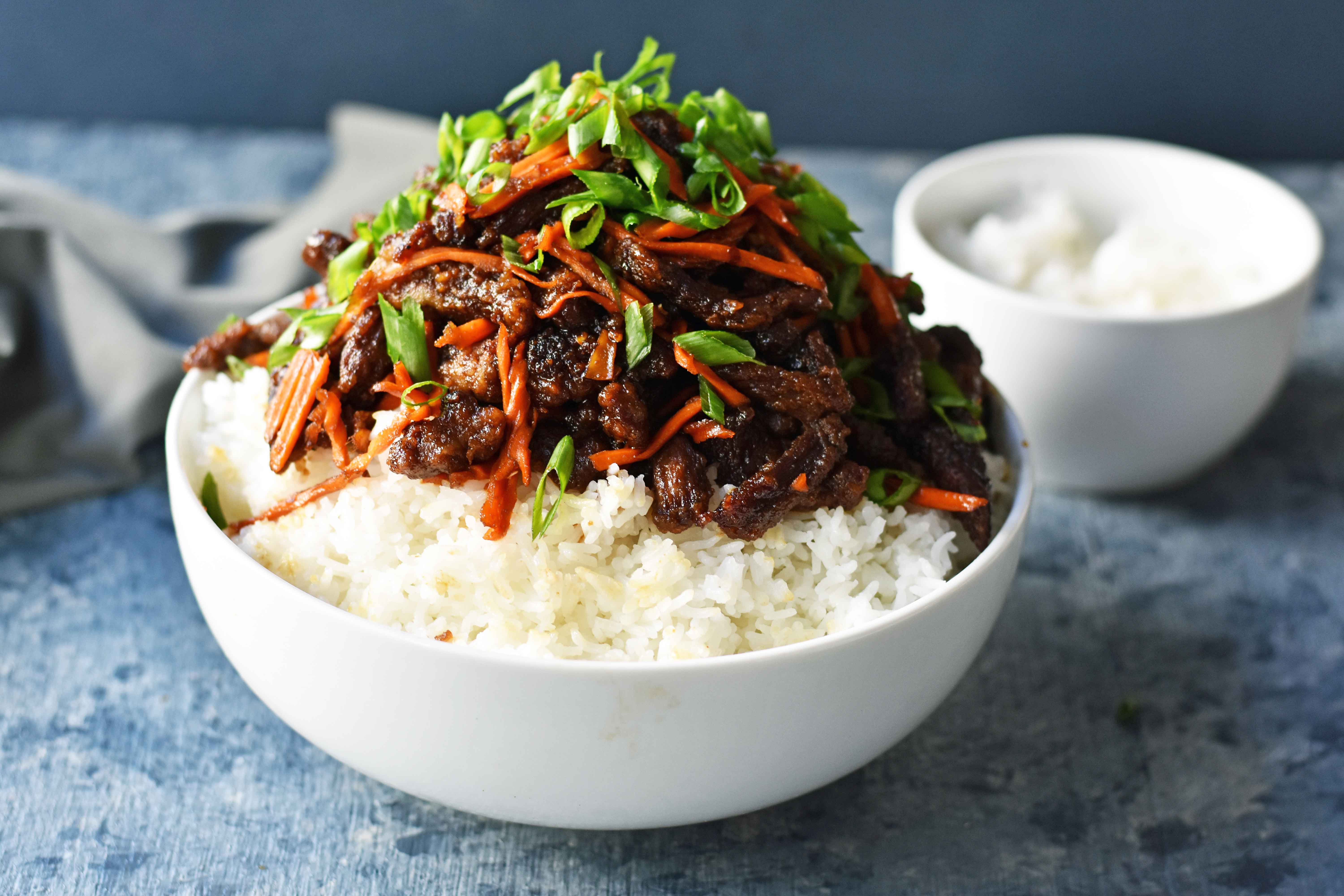 If it was my husband's choice, it would always be P.F. Chang's since he has a love affair with asian food. Remember I said we were poor college students? P.F. Chang's was like eating at a ridiculously nice, fancy restaurant to us.  We would split his favorite beef dish and we were so happy! I love those days because we had to appreciate the little things in life. Now as a mother, I am constantly trying to teach my kids to appreciate those things, look for the positive, never take anything for granted and to always feel blessed.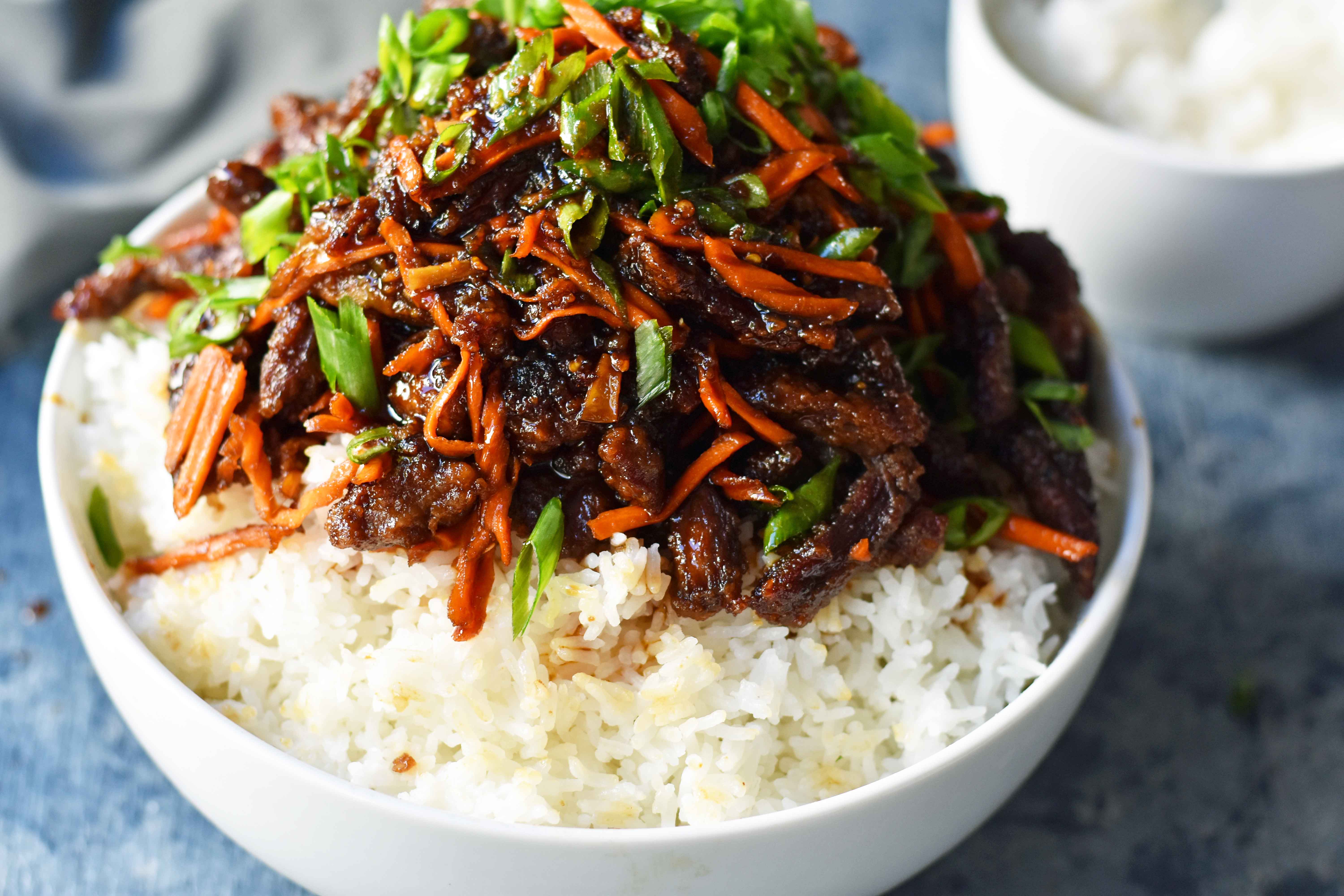 Since my husband is an asian food aficionado, I am determined to make at home asian dishes that taste as if we are sitting in a fine asian restaurant. This Mongolian Beef could be straight out of a restaurant! The key is using thinly sliced flank steak, cut against the grain to ensure that it is tender.  The beef is coated with cornstarch which gives it a nice coating when quickly pan-fried in oil.  The quick fry allows the beef to get a crust on the outside that helps to stand up to the sweet, salty, and spicy mongolian beef sauce.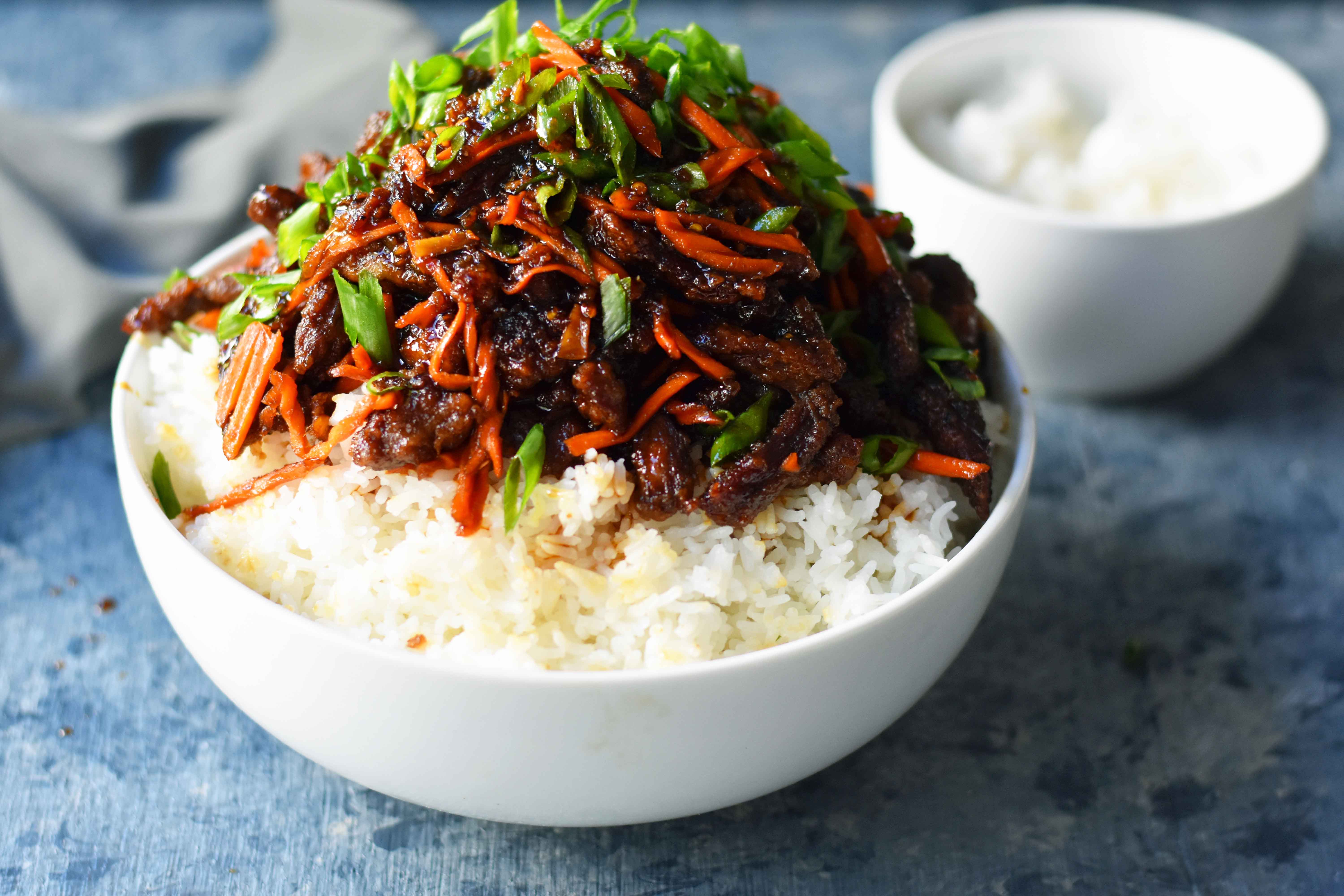 The Mongolian Beef is paired with a sauce made with garlic, ginger, soy sauce, brown sugar,  and red chili flakes. You have it all in this sauce — sweet, salty and spicy! The beef is tossed into the sauce and then placed on a bed of white rice. It is garnished with freshly sliced green onions and shredded matchstix carrots for freshness and crunch.
You may use other types of cuts of beef in this Mongolian Beef recipe but I found the flank steak works the best to stay tender and flavorful when frying.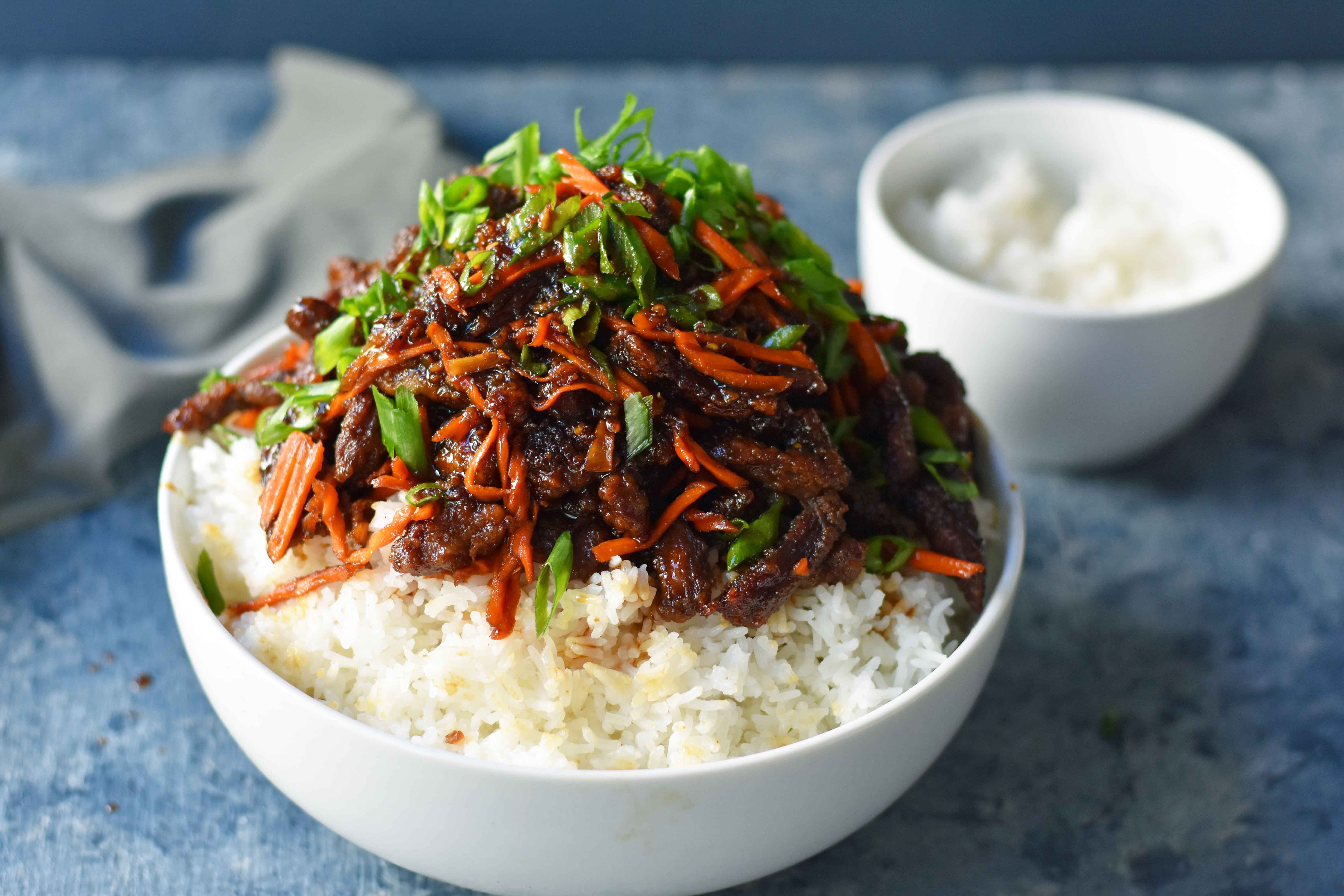 Mongolian Beef
Author:
Melissa Stadler, Modern Honey
Ingredients
2½ lbs. Flank Steak, thinly sliced against the grain
¾ cup Cornstarch
1 teaspoon Salt
¼ - ⅓ cup Oil
4 Garlic Cloves, minced
2 Tablespoons Fresh Ginger (or 1 teaspoon ginger powder)
¾ cup Soy Sauce (use tamari for a gluten-free dish)
1 - 1½ cups Brown Sugar (depending on how sweet you like it. You can start with 1 cup)
1 cup Water
2 teaspoons Red Chili Flakes
Garnish:
Green Onions, cut on the diagonal
Shredded Carrots
Instructions
Cut beef into thin pieces, against the grain.
Place cornstarch and salt in a bowl. Coat and cover the beef with cornstarch mixture. Repeat to ensure it is completely coated.
Heat oil in large skillet over medium high heat (approximately 350 degrees).
Cook for 2-4 minutes or until beef starts to get a little crispy on the edges. Repeat.
Remove beef and let it rest.
Remove most of the oil, leaving some behind. Saute garlic and ginger for 1-2 minutes. Add soy sauce, brown sugar, water, and red chili flakes. Bring to a boil and let boil for 4-5 minutes or until it starts to thicken. Reduce heat to medium-low and cook for 10-12 minutes or until it is thickened. Stir in beef and coat with sauce.
Garnish with green onions and shredded carrots, if so desired.
Serve with white rice.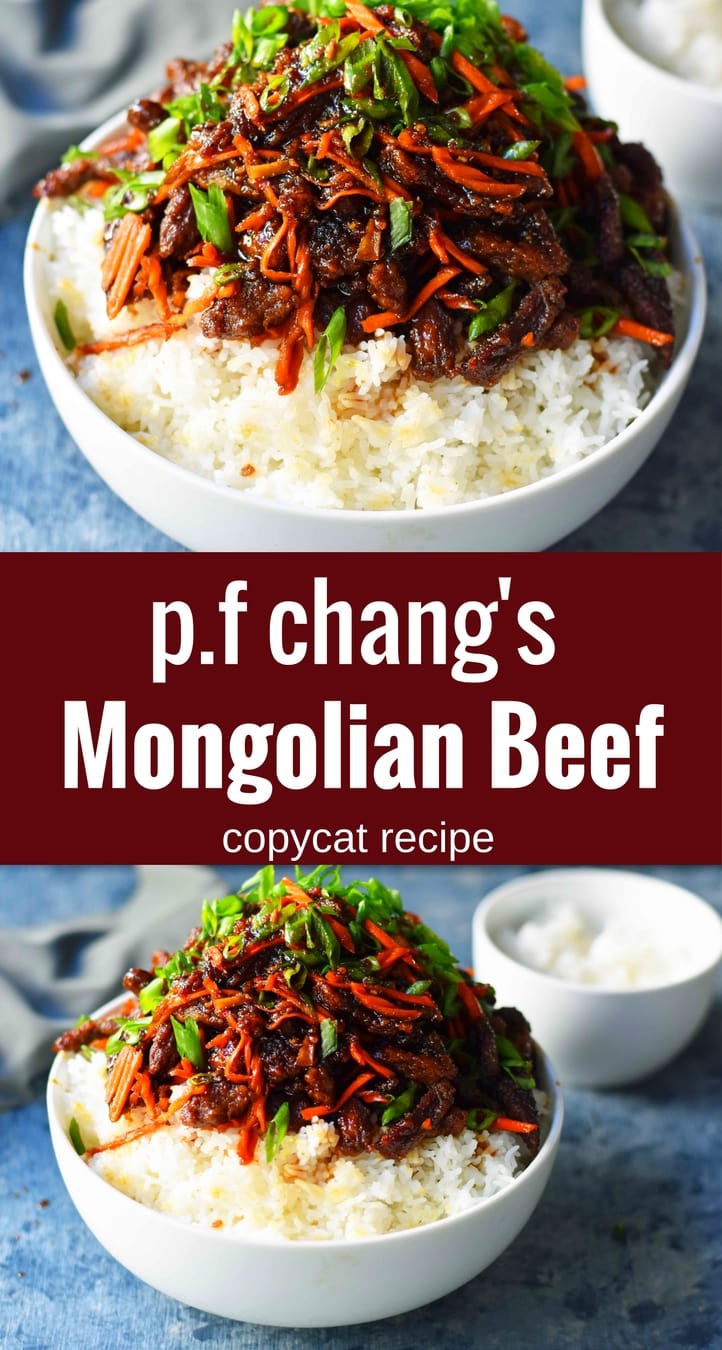 Happy Cooking, my friends!