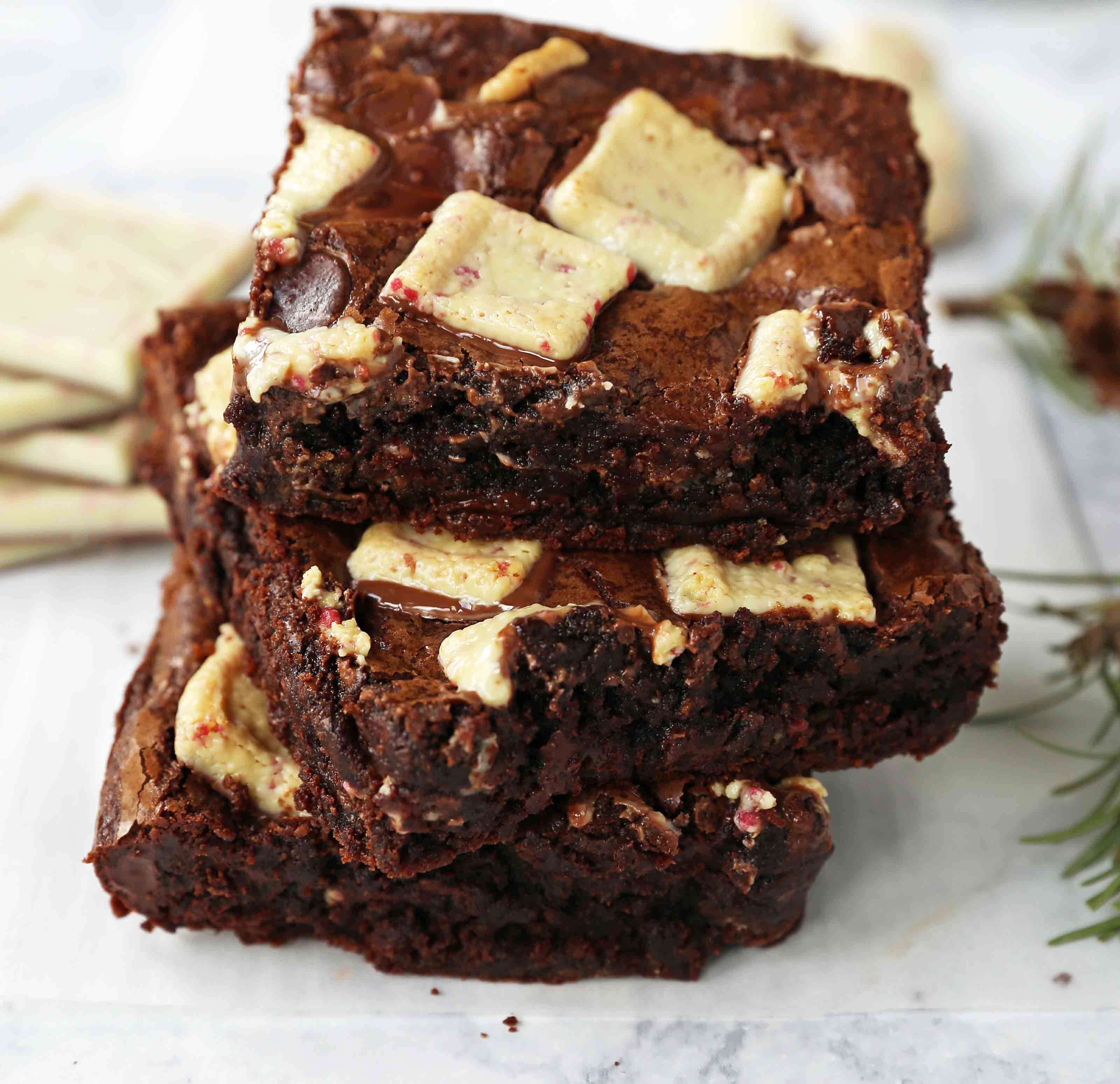 Peppermint Bark Brownies
Homemade chocolate chunk brownies with white chocolate peppermint bark. A perfect Christmas chocolate brownie!
Give me all of the peppermint bark during the holidays! You can find it in stores everywhere because it is so popular. It can be white chocolate peppermint bark or even dark chocolate and white chocolate peppermint bark. You can even make your own homemade peppermint bark and here is my favorite recipe.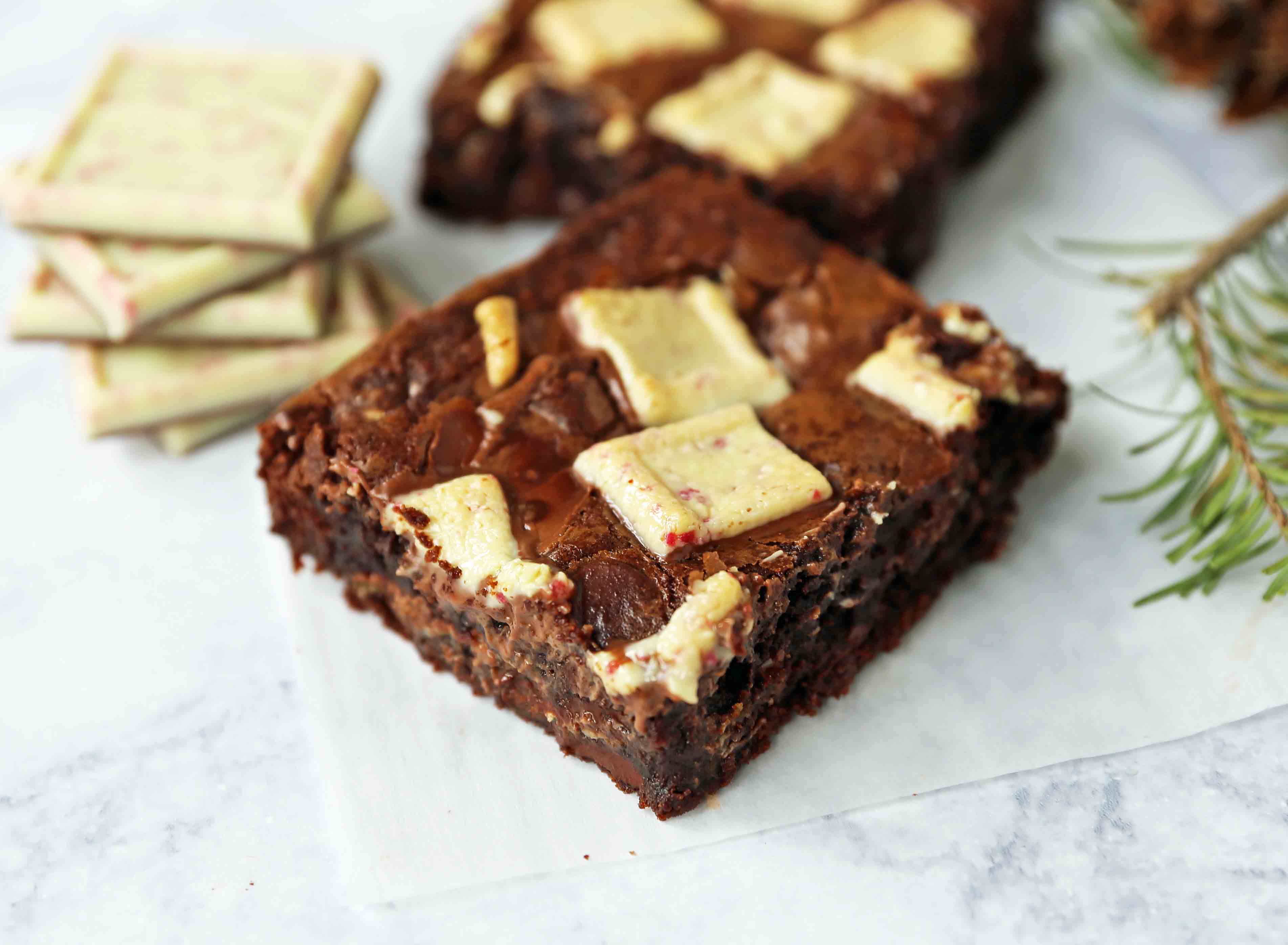 We are taking decadent peppermint bark and putting it into a homemade chocolate brownie. Are you kidding me? It is the perfect Christmas peppermint brownie, with creamy peppermint bark melted throughout the brownie.
It all starts with a killer homemade chocolate brownie recipe. Chop up your favorite peppermint bark and mix it into the brownie batter. Then top it with more white chocolate peppermint bark to make it extra decadent.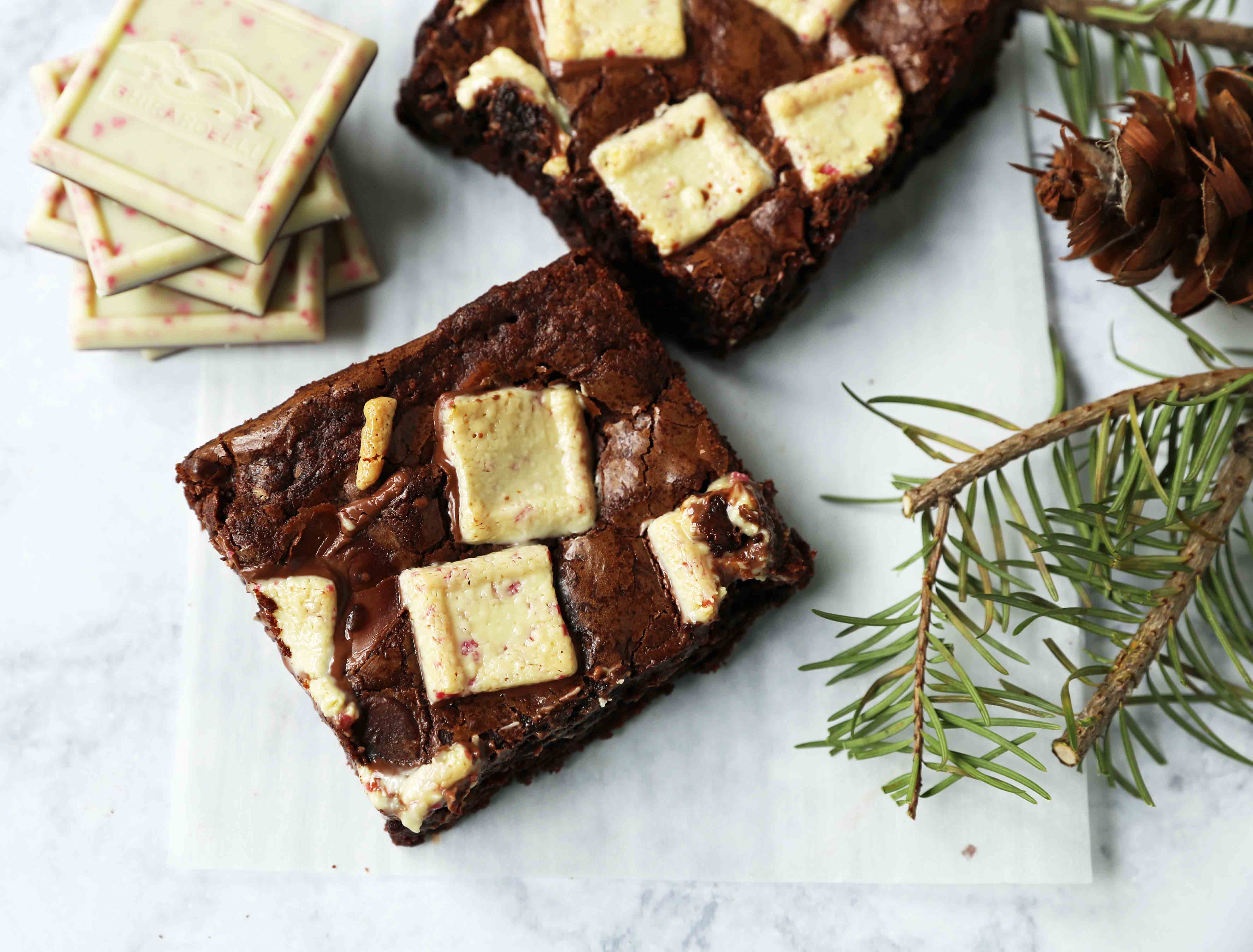 How to make Peppermint Bark Brownies:
 Start by Creaming Butter and Sugars until creamy for at least 3-4 minutes to ensure you don't end up with grainy brownies. Creaming works wonders in baked goods as it helps to dissolve sugar crystals and it creates little pockets of air. The butter wraps around the sugar as it coats it and helps to say goodbye to the grainy texture.
Use High-Quality Cocoa. It's the star ingredient and it's integral to the overall success of the brownies. I buy Callebaut cocoa powder in bulk at Winco and even though it's high-quality stuff, it is actually less expensive than buying one of the other popular brands in the store. It makes a huge difference in the depth of flavor.
Don't Overmix the Flour. You know how kneading bread makes it better….well it's the opposite with baked goods. If you overmix your batter, it creates more gluten which can leave you with a tougher brownie. We want a tender one! Mix until just combined or even turn off your mixer and fold in your flour.
Add Chocolate Chunks + Peppermint Bark. This is a rich decadent bar and the mix of melted chocolate and the white chocolate peppermint bark makes it absolute perfection.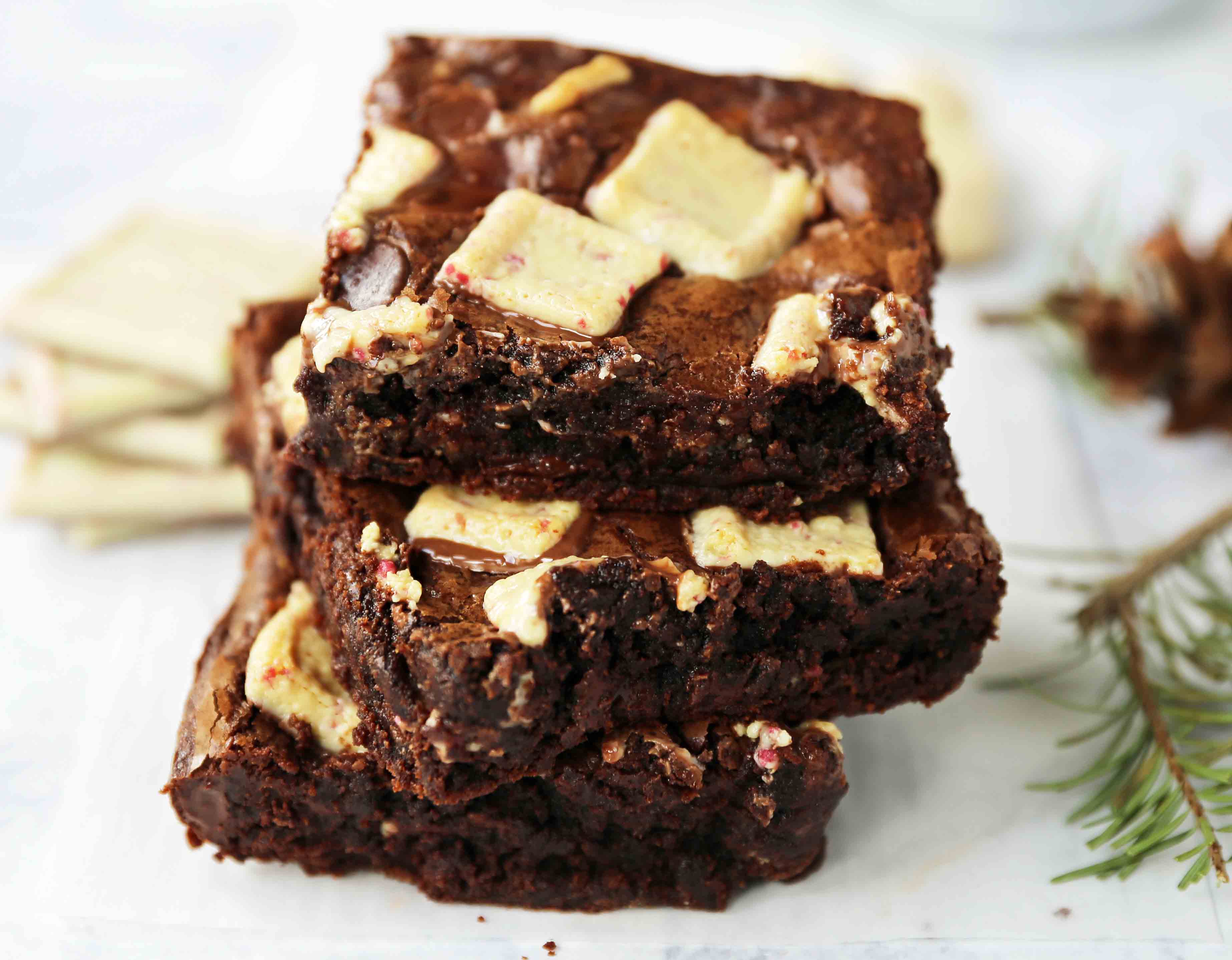 If you love BROWNIES, check out these other popular brownie recipes:
Chocolate Orange Brownies
Cheesecake Brownies
Bake Sale Trifecta Bars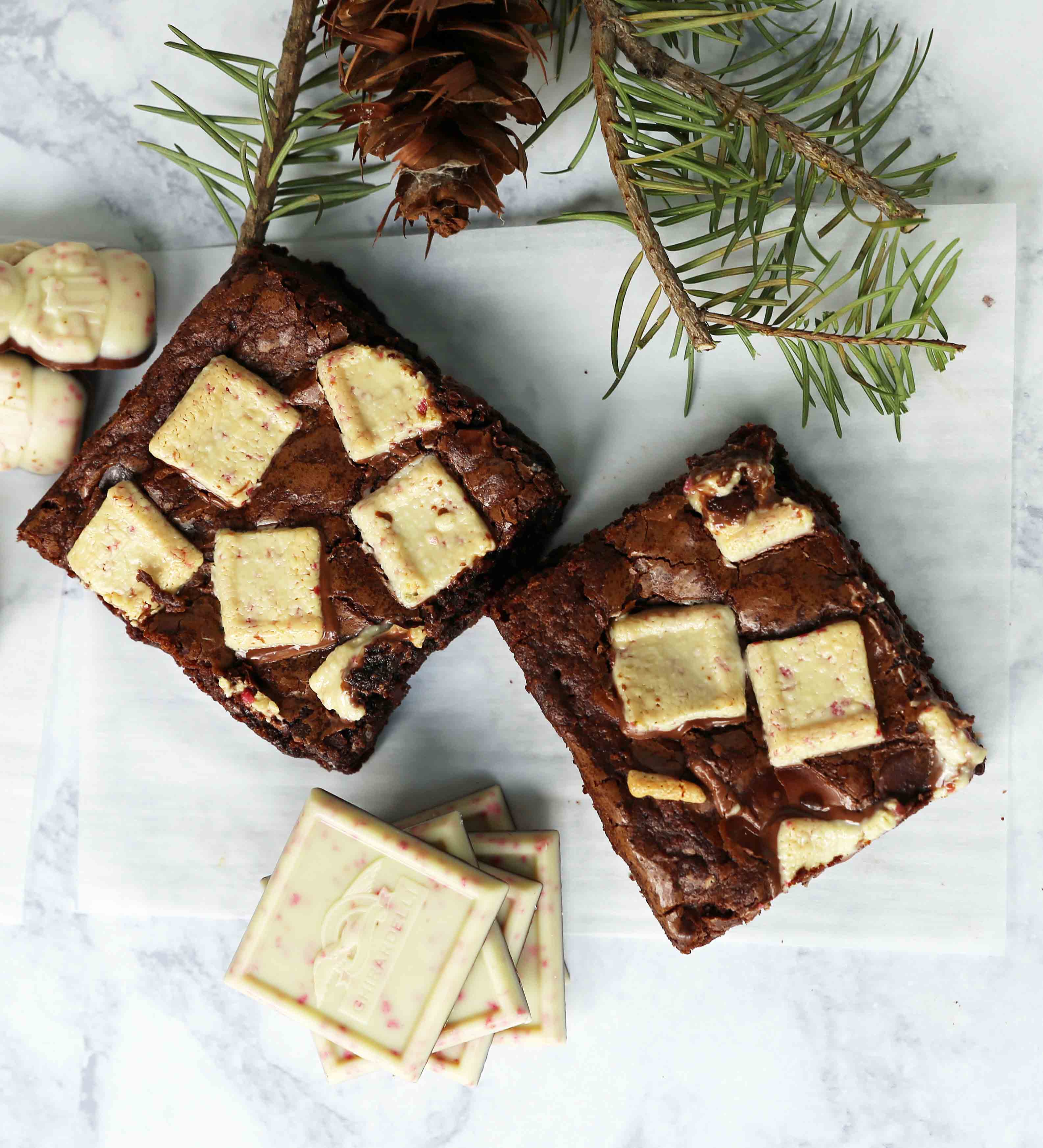 I love to hear from you! If you make this recipe, please be sure to leave a comment and give this recipe a rating. If you make any of my recipes, tag me on Instagram @modern_honey and use #modernhoney so I can see your creations. It's one of my favorite things seeing you make these recipes in your own kitchen. Sign up for my newsletter below so you never miss a recipe. Thank you for following along! I truly do have the greatest readers. FOLLOW ME ON:   INSTAGRAM --- FACEBOOK --- PINTEREST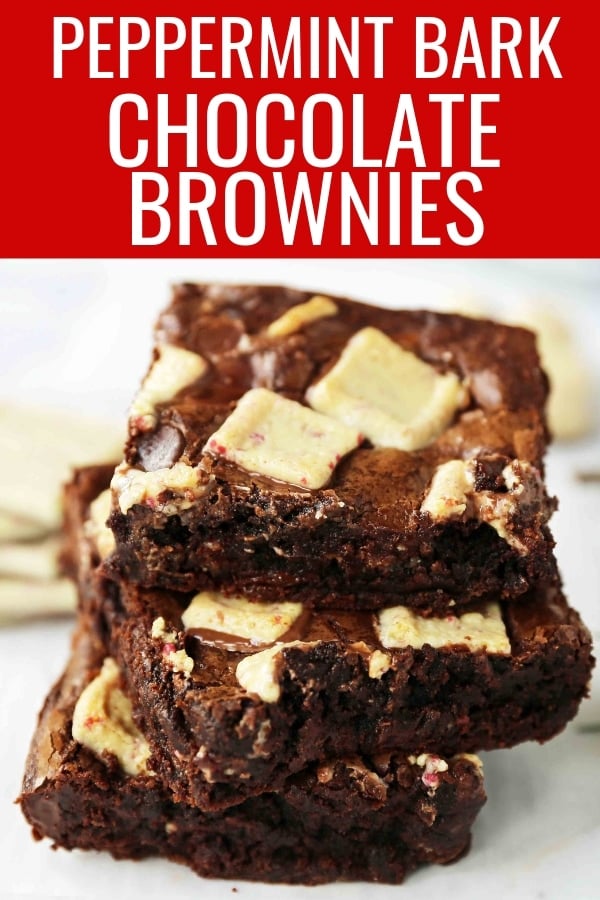 Happy Baking, my friends!