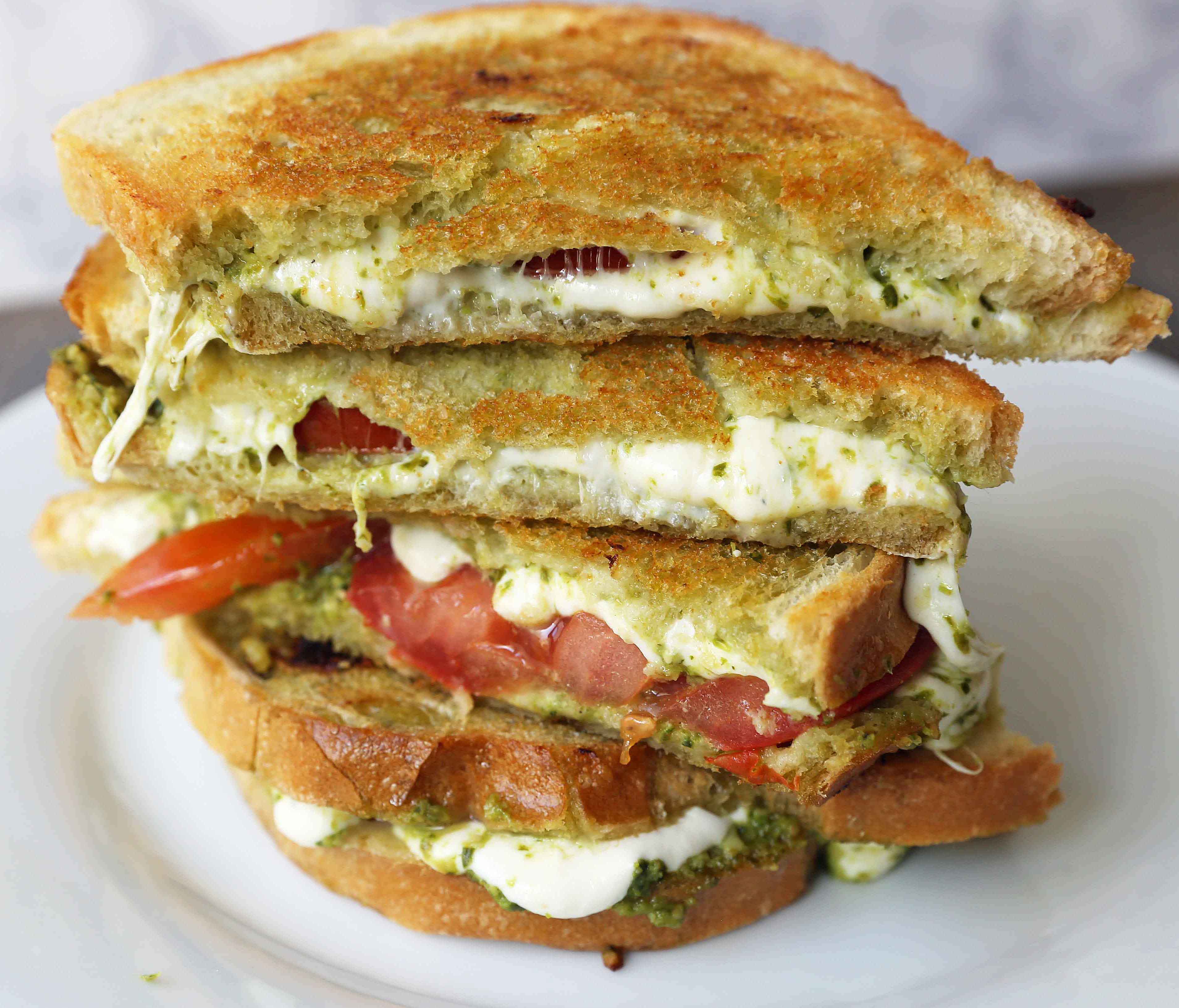 Pesto Panini with Fresh Mozzarella and Tomato
A toasted buttery panini with basil pesto, melted fresh mozzarella cheese, and juicy tomatoes
I am pretty sure I could live on grilled cheese for the rest of my life. I am talking about oozing melted cheese inside golden buttery toasted sourdough bread. This Grilled Cheese with Pesto and Tomato is insanely good and elevates a traditional grilled cheese.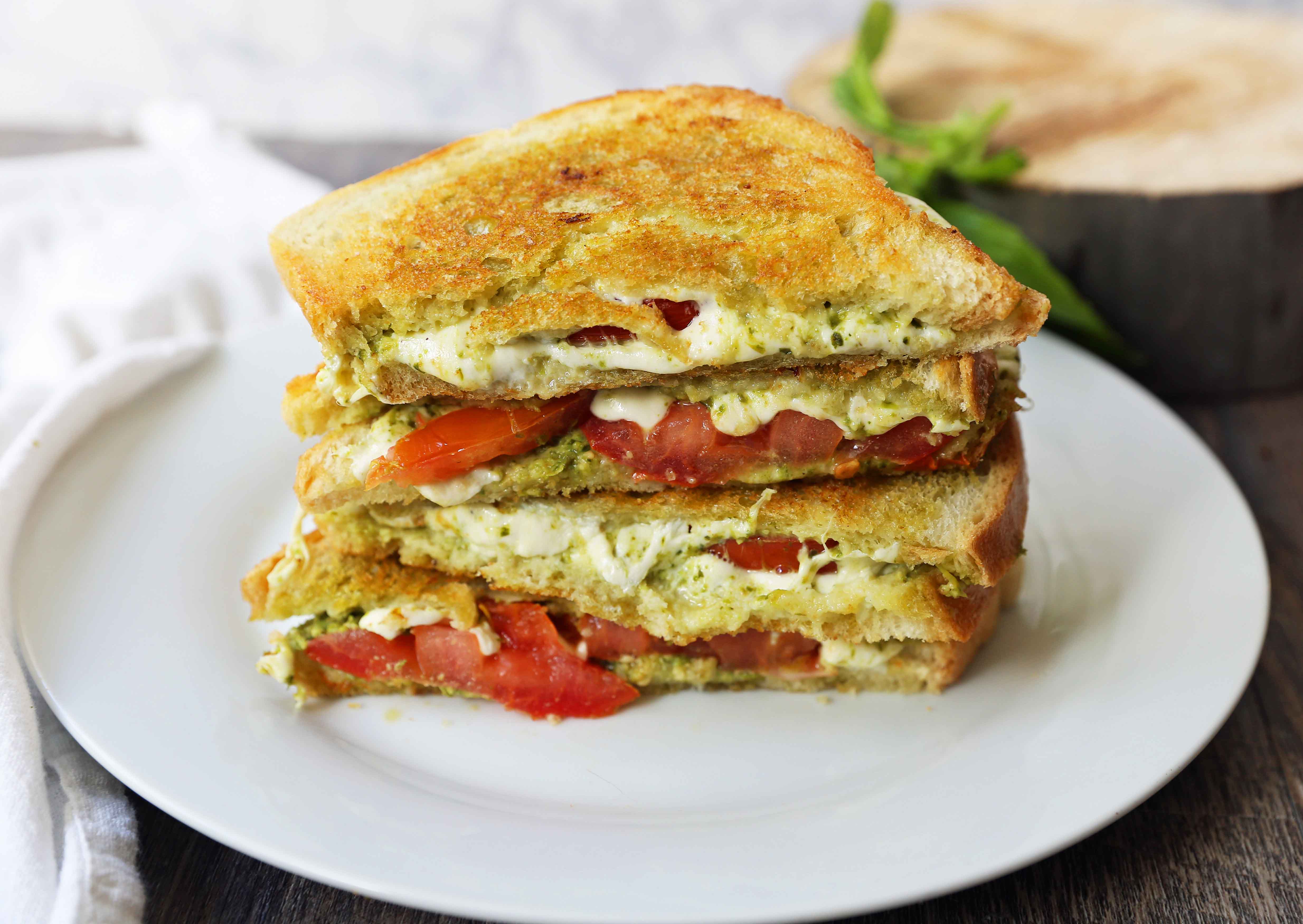 It starts with a basil pesto made with parmesan cheese and pine nuts. This gives a rich yet fresh flavor to the sandwich and is the perfect accompaniment to the tomato and mozzarella cheese. Sliced fresh mozzarella cheese since it melts so perfectly and fresh tomatoes take it up a notch! This is the BEST HOMEMADE PESTO SAUCE RECIPE!
One of the appliances I use the most in my kitchen is my panini maker. If you don't have one, they will change your sandwich life. They create the most perfectly toasted paninis without worrying about burning them. We use the Breville Panini Maker and it makes perfect paninis every single time.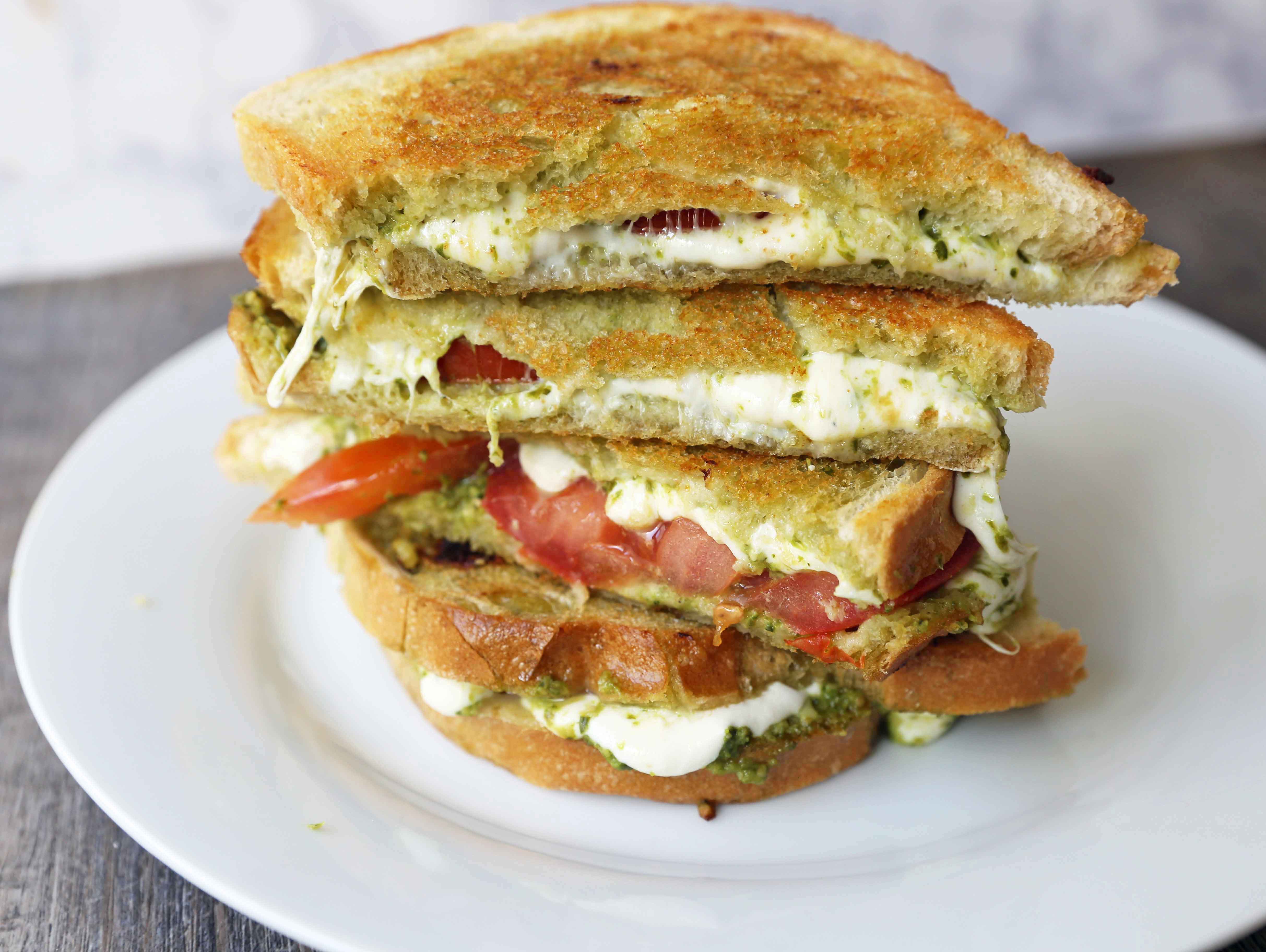 How to make a Tomato, Mozzarella, and Pesto Panini:
Start off with high-quality bread. My preference is always a good bakery sourdough bread because it toasts up so beautifully. Ciabatta, focaccia, or bakery white bread are also really tasty options.
Spread a thin layer of pesto on the insides of both pieces of bread. Top with fresh mozzarella slices and then layer with fresh tomatoes. The tomatoes should be about ¼" thick. Sprinkle the tomatoes with salt. You can use any type of fresh mozzarella or even sliced mozzarella cheese.
Place a pat of butter on the panini grill or in the skillet. Grill the sandwiches until the mozzarella is completely melted and the bread is a golden color.
*If you want to add some protein, feel free to add some sliced turkey or ham to this panini.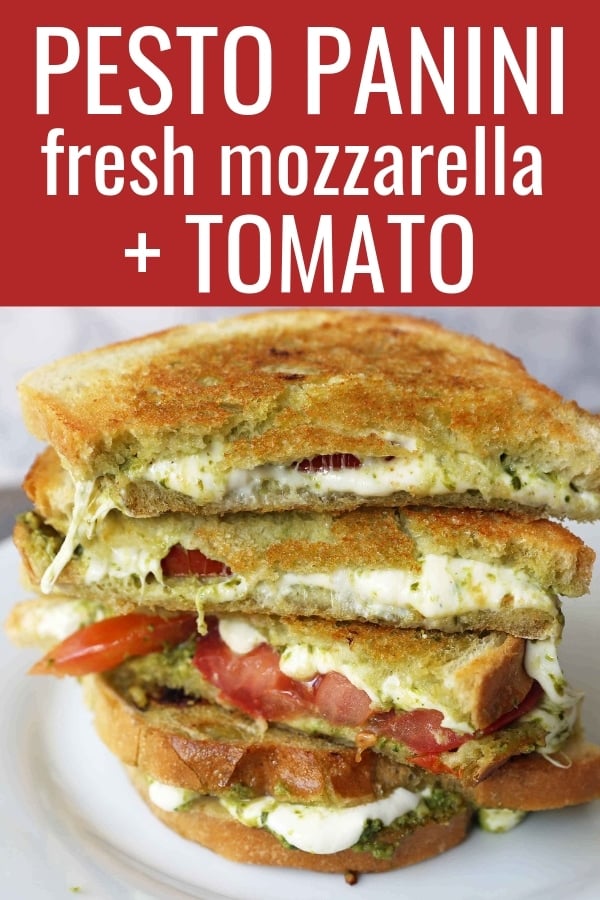 I love to hear from you! If you make this recipe, please be sure to leave a comment and give this recipe a rating. Sign up for my newsletter below so you never miss a recipe. Thank you for following along! I truly do have the greatest readers. FOLLOW ME ON: INSTAGRAM --- FACEBOOK --- PINTEREST
I hope you love this pesto mozzarella tomato grilled cheese sandwich! Thanks for following along!