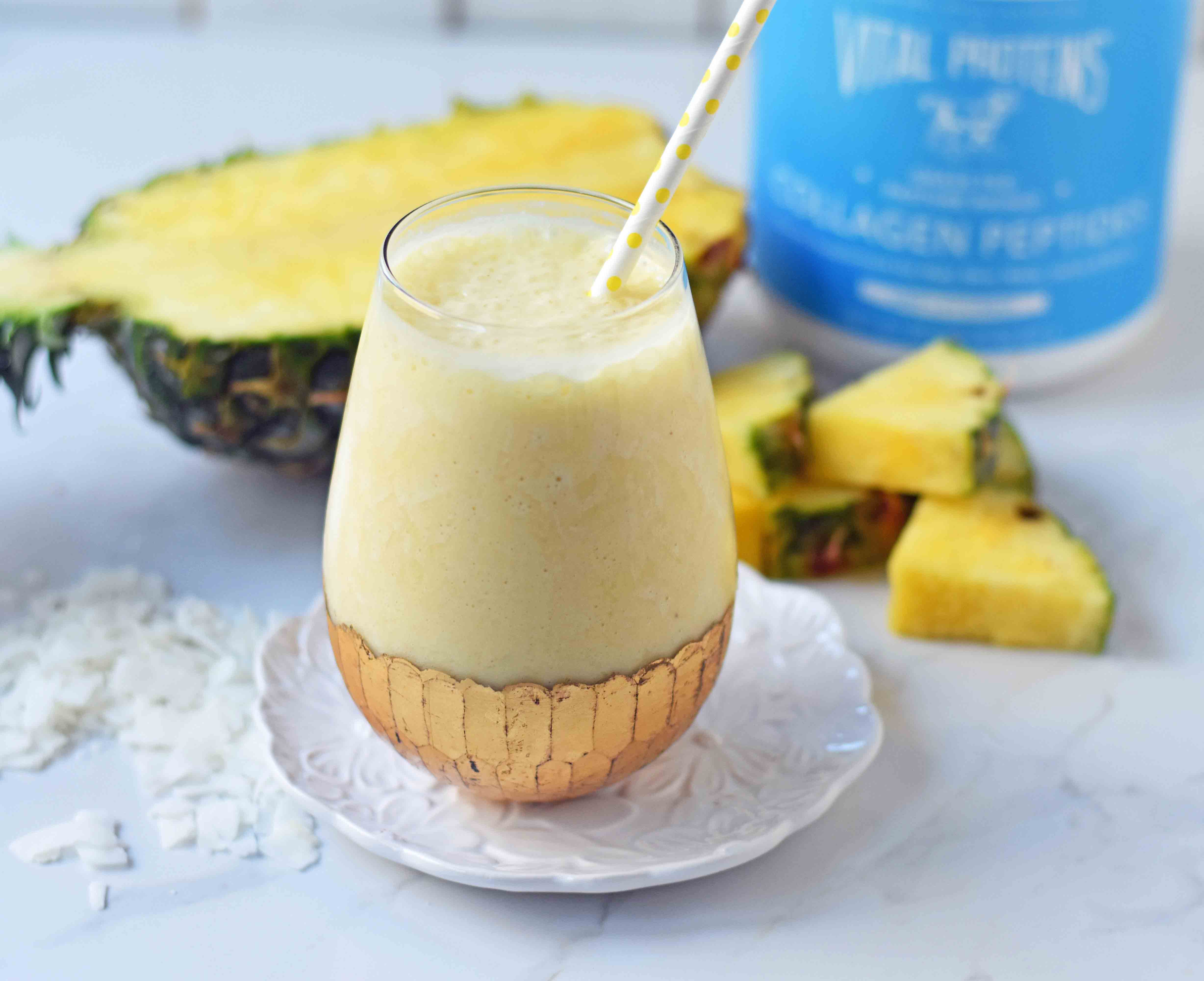 A Pina Colada Smoothie made with fresh pineapple, unsweetened coconut milk, coconut yogurt, banana, and a touch of honey. A healthy Pina Colada smoothie!
Oh Pina Coladas, how I love you. As you know from my coconut cake post this week, I am a diehard coconut fan. Give me all things coconut all of the time.
When we went on a cruise a few years ago with my family, my brother introduced me to the unlimited non-alcoholic drink package. Since I don't drink soda, I drank my weight in virgin Pina Coladas! They were incredibly sweet so one day I asked the man behind the bar what was actually in the pina colada drinks. It was then that I realized they were LOADED with calories and sugar.
I decided to come home and create a healthier version of a pina colada, using all-natural ingredients and no added sugar. It is so creamy and refreshing that you will actually forget it is good for you!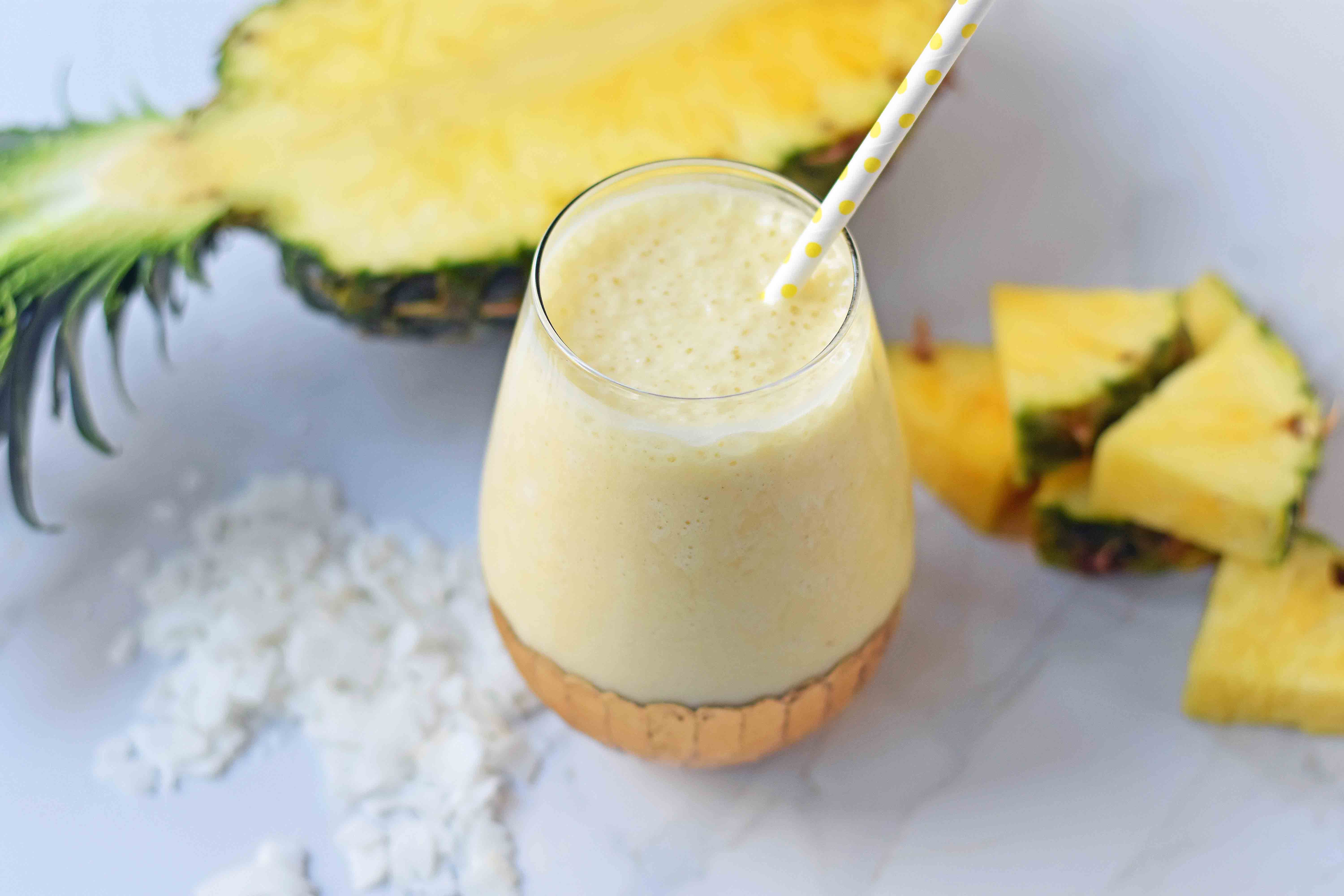 This Pina Colada Smoothie Recipe is made with fresh or frozen pineapple, which gives it that extra fresh fruit flavor. Many recipes call for pineapple juice but I wanted to get the nutrition from the entire pineapple.
Then you add unsweetened coconut milk. You can use coconut milk from a carton, such as Silk or SO Delicious, or canned coconut milk, such as Thai Kitchen, depending on preference.
A banana adds creaminess and natural sweetness. There's a fine balance of making sure to not add too much banana because it can overpower the smoothie. Start with ½ banana and you can always add more.
To give it extra creaminess, add coconut or pina colada yogurt. If you want to make a dairy-free Pina Colada smoothie, you can omit the coconut yogurt. If so, use 1 whole banana instead to make it creamy. A touch of honey is always good to offset the acidity of the pineapple.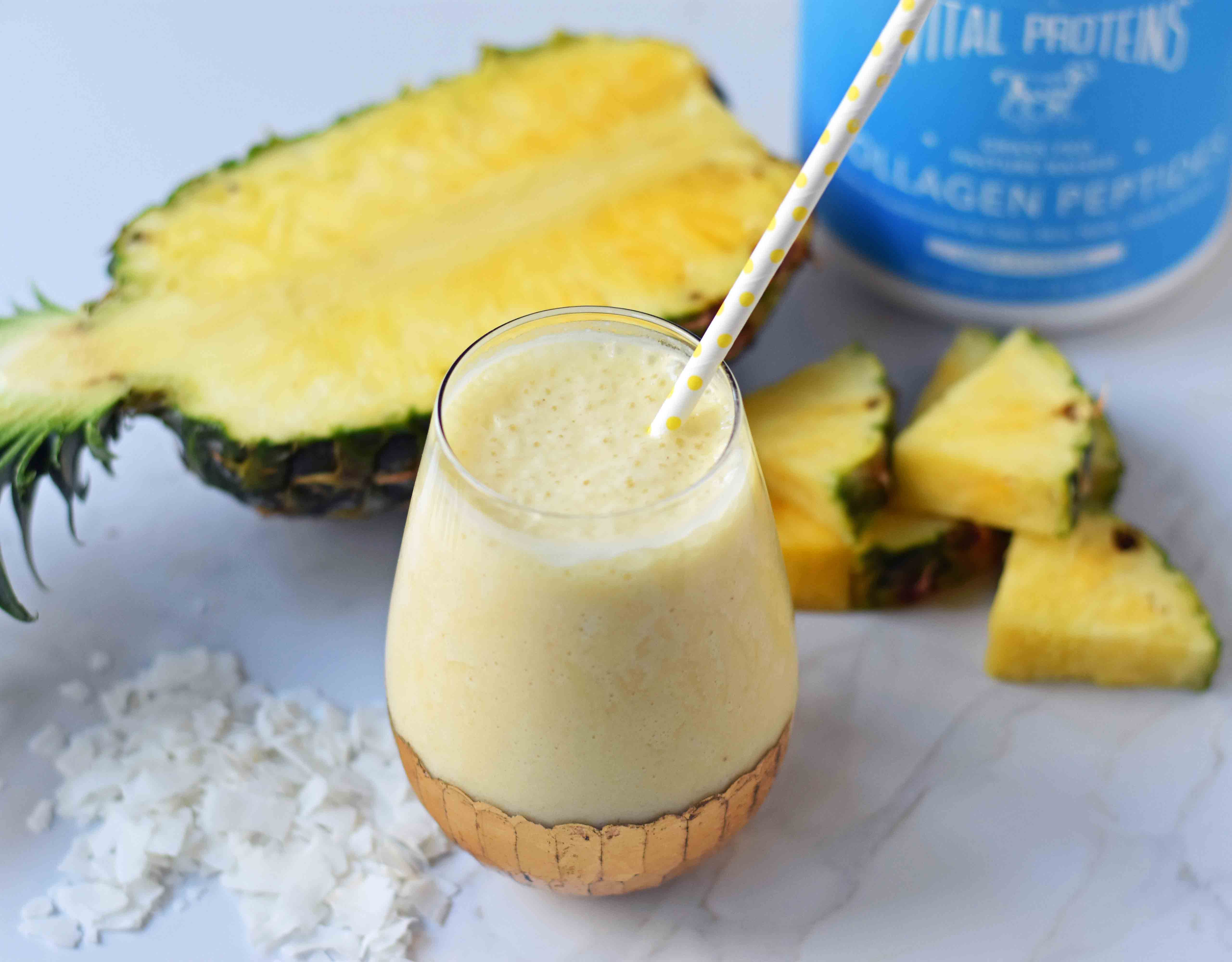 My favorite product to add to my smoothies right now is Vital Proteins Collagen Peptides. The beauty of it is that it's unflavored so you can add it to everything without changing the flavor. Two scoops add 18 grams of protein and 20 grams of collagen!
Many times you don't want to add whey protein powder to smoothies as it changes the taste and texture. This is undetectable in smoothies and provides so many health benefits! Collagen is all of the rage right now because it is so amazing for your hair, skins, joints, and bones. It is making such a difference in my own osteoarthritis! You can find out more information about it HERE.
If you own a high-powered blender, I prefer to use frozen fruit. If you are using fresh fruits, just add ice to keep it cold. The amount of ice is up to you -- start with ½ - 1 cup of ice and work up.
If you are looking for more SMOOTHIE RECIPES, you can find my 6 Superfood Smoothie Recipes HERE. I also share my personal health journey and how I have overcome some physical trials.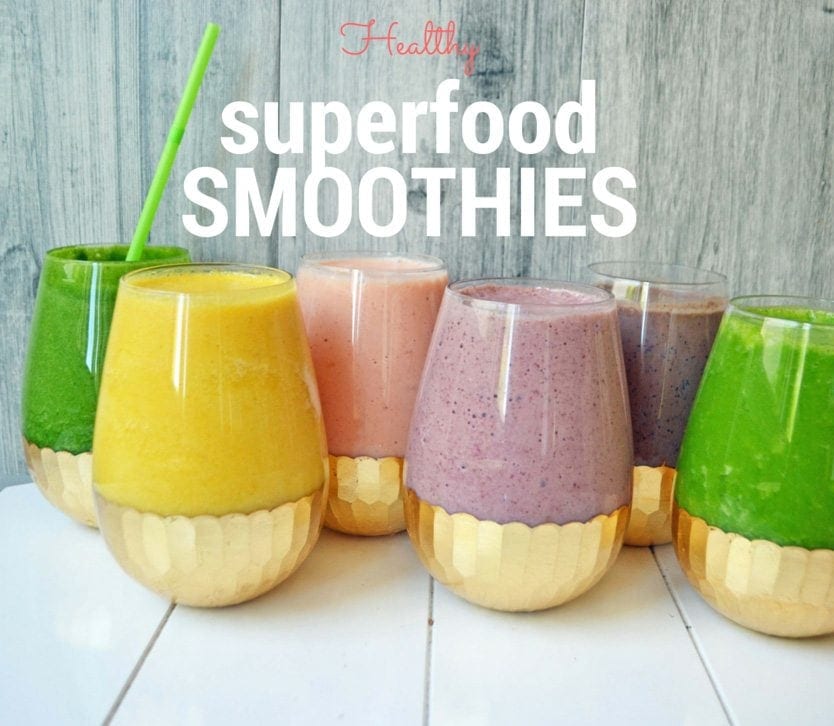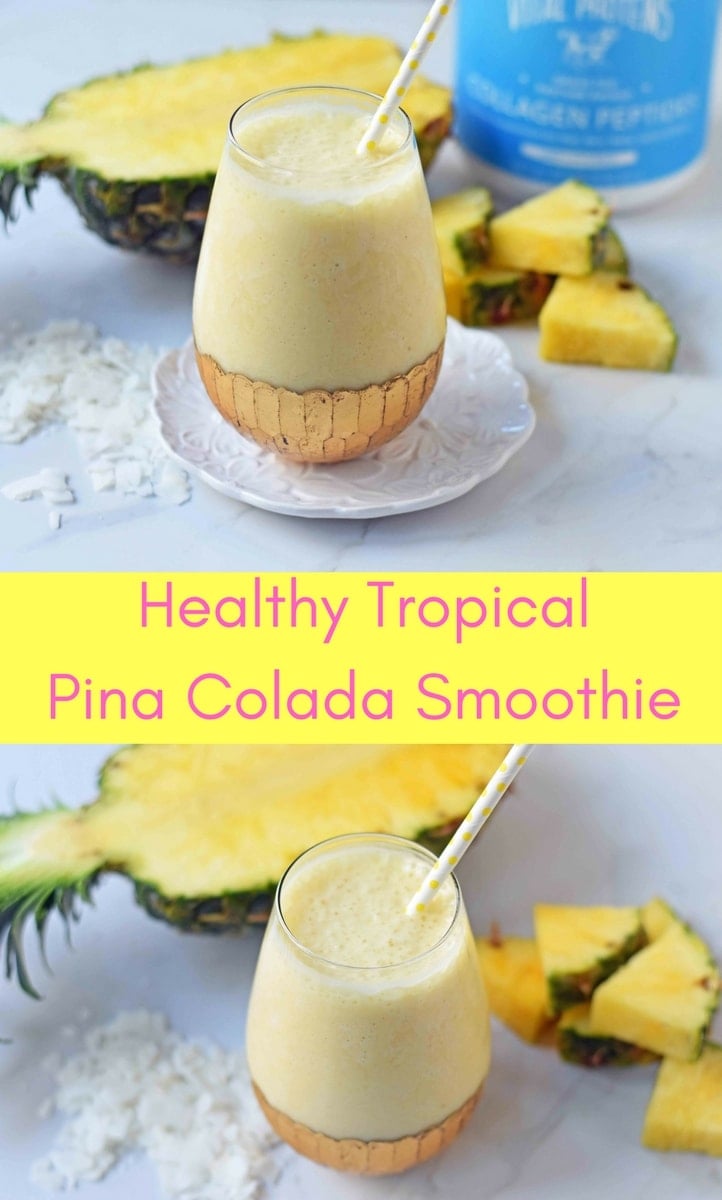 Have a wonderful day, my friends! xo