Easy Sheet Pan French Toast is made by dipping the bread into a custard batter and baking on a sheet pan in the oven. It makes it so much easier to make homemade french toast! Top this Oven Baked French Toast with a sweet Mascarpone Cream and Sweetened Fresh Fruit.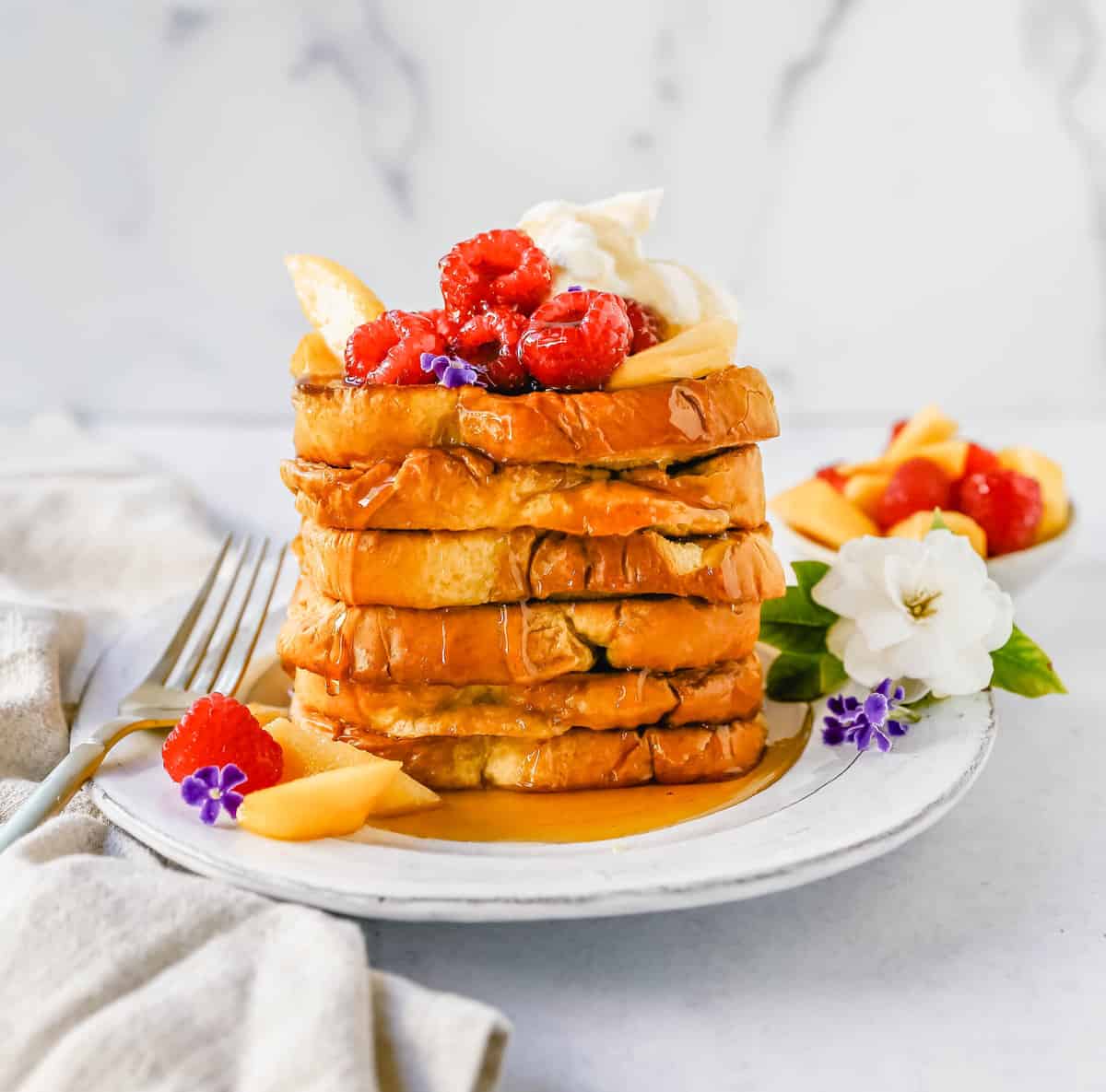 We are making early morning breakfasts so much easier with this Sheet Pan French Toast Recipe! Instead of standing over a hot skillet, flipping 2-3 pieces of french toast at a time, you can cook about 10-12 slices at one time! This is a genius way to spend time when making breakfast for family or when you are having guests over.
You are going to love this super simple french toast recipe! Oh, and if you top it with sweetened mascarpone cream, you are going to be absolutely smitten.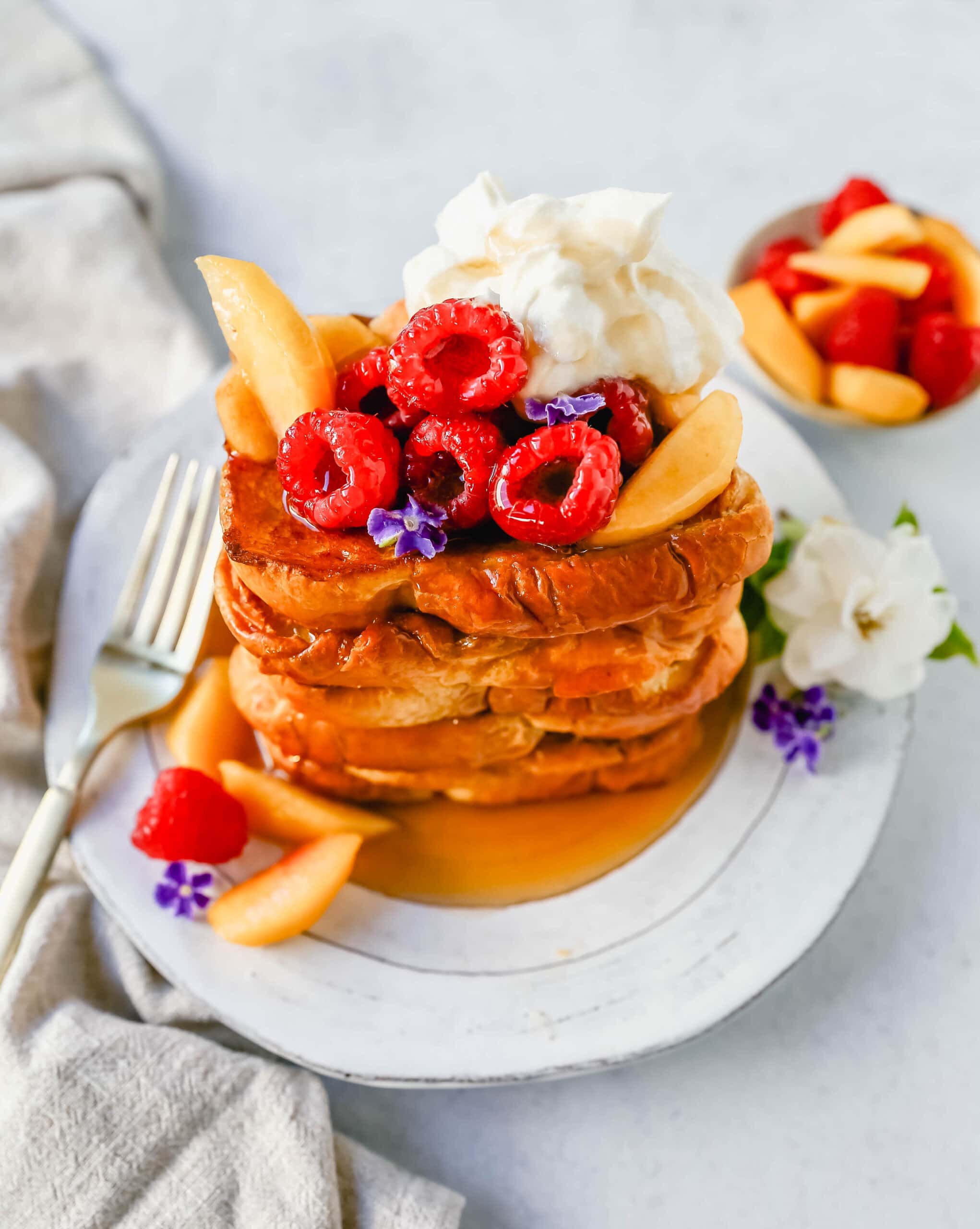 What ingredients are needed for Sheet Pan French Toast?
Brioche Bread Slices
Whole Milk
Eggs
Melted Butter
Vanilla Extract
Brown Sugar
Cinnamon
I love to top this Oven Baked French Toast with a sweet Mascarpone Cream or sweet Ricotta Cream and fresh sweetened fruit.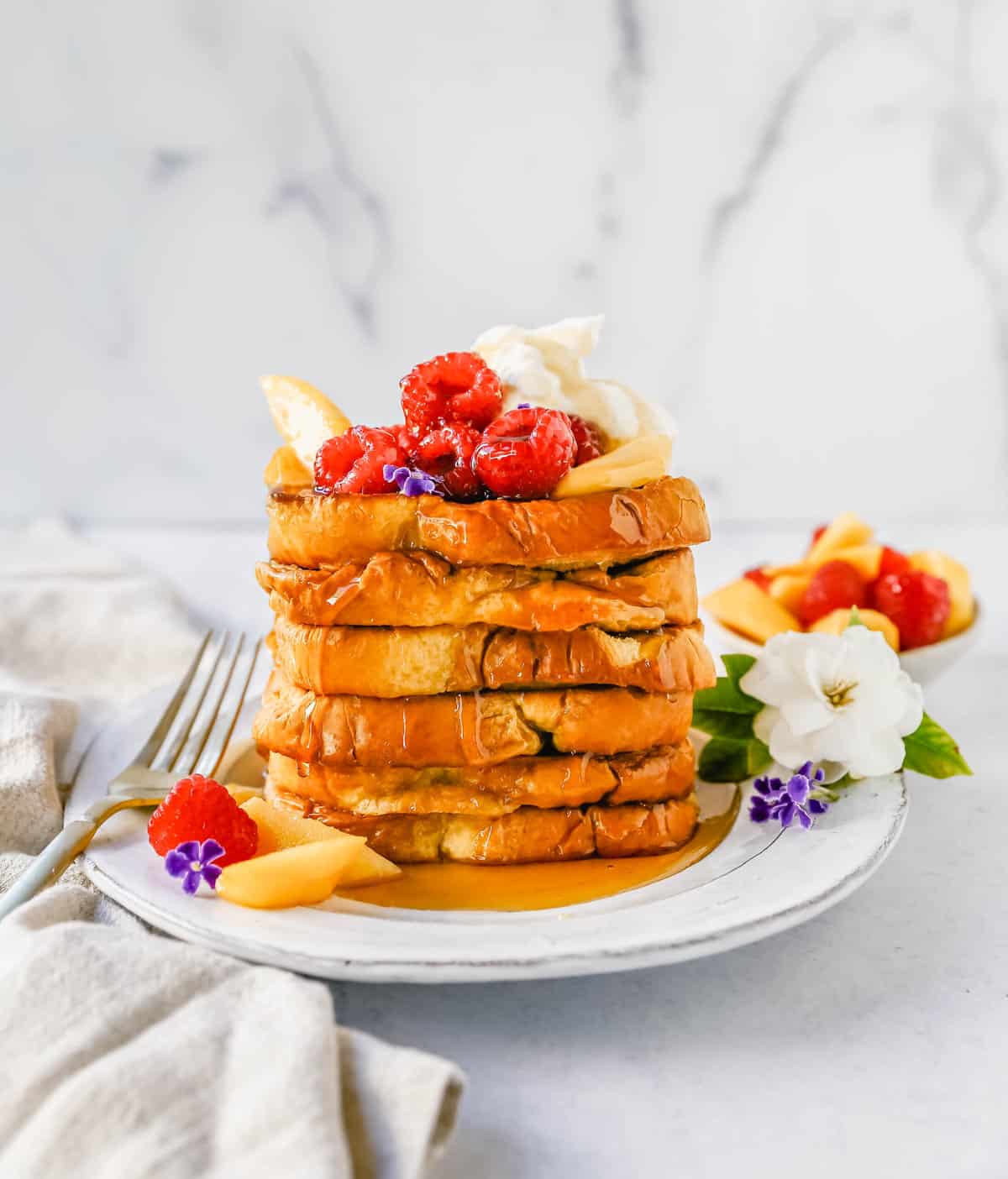 What bread should I use for Oven Baked French Toast?
I suggest using a thicker bread like brioche, challah, or a Texas Toast. The brioche and challah are richer types of bread with the addition of butter and eggs and a touch of sugar so when you use a brioche bread, the sheet pan french toast recipe is much richer and more decadent. You can even use a cream cheese swirled brioche which tastes delicious!
How to make Sheet Pan French Toast:
Start by preheating the oven and spraying your sheet pan with non-stick cooking spray. A little tip is to make sure it is completely coated with non-stick cooking spray as french toast loves to stick to pans!
In a bowl, mix together whole milk, eggs, melted butter, vanilla extract, brown sugar, and cinnamon. I like to use a whisk to make sure the eggs are incorporated and there are no brown sugar clumps.
There are two ways you can dip the bread into the custard mixture. You can either dip each slice into the bowl of custard and then place it on the sheet pan or you can pour the custard onto a baking sheet and press each side of bread into the custard until it is coated.
Bake for about 7-8 minutes per side or until it is a perfect light golden color.
Make a creamy sweet mascarpone or ricotta cream topping and top with sweetened fresh fruit and syrup.
My favorite baking sheets are from USA PAN and Nordicware. They are always heavy and light-colored.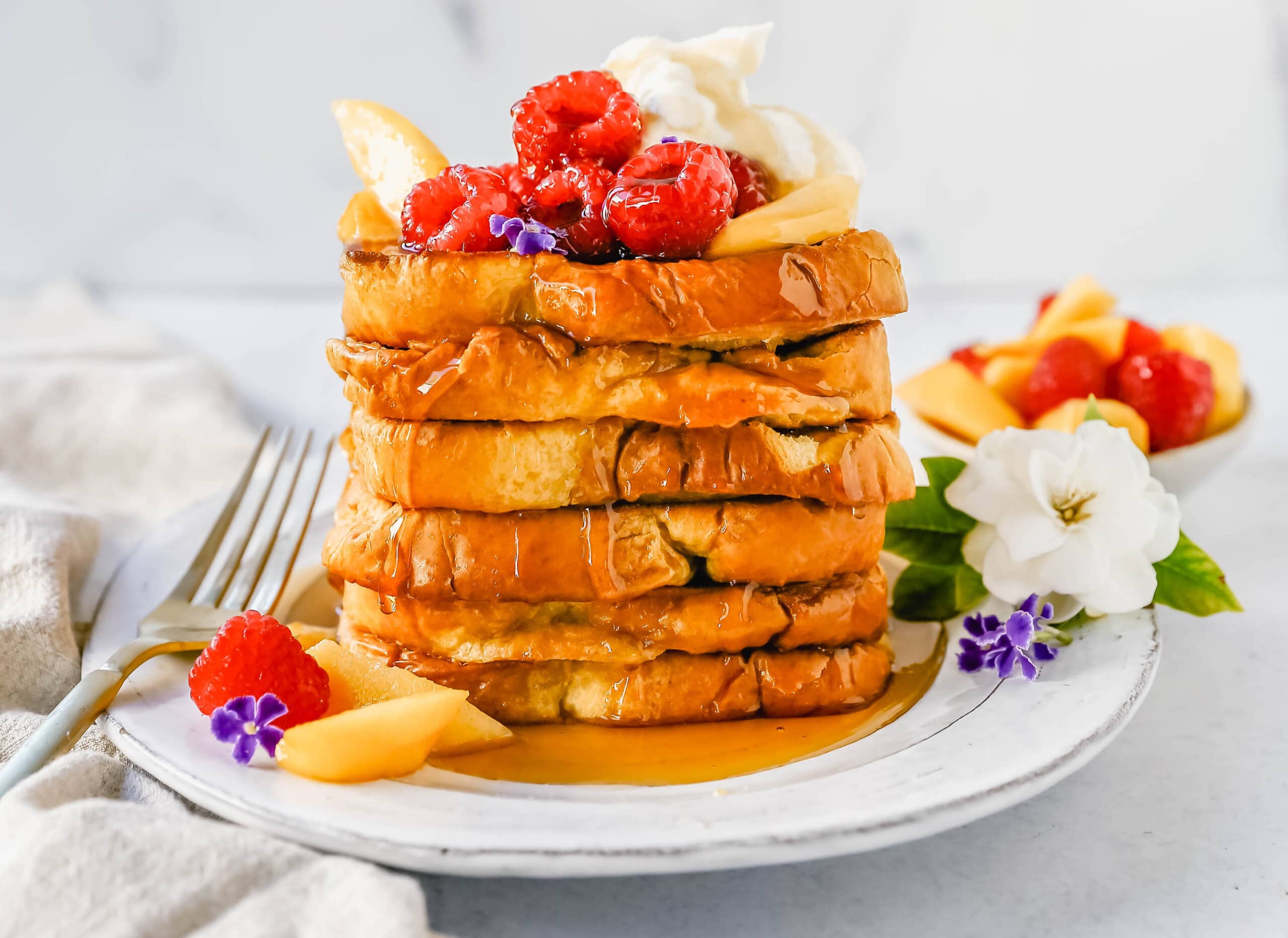 If you love Breakfast, check out these popular breakfast recipes: