How to make the Ultimate S'mores. How to create a fun S'mores Board with all of the toppings. Perfect for campfires in the mountains, at the beach, or in your backyard! S'mores are the perfect customizable summer treat.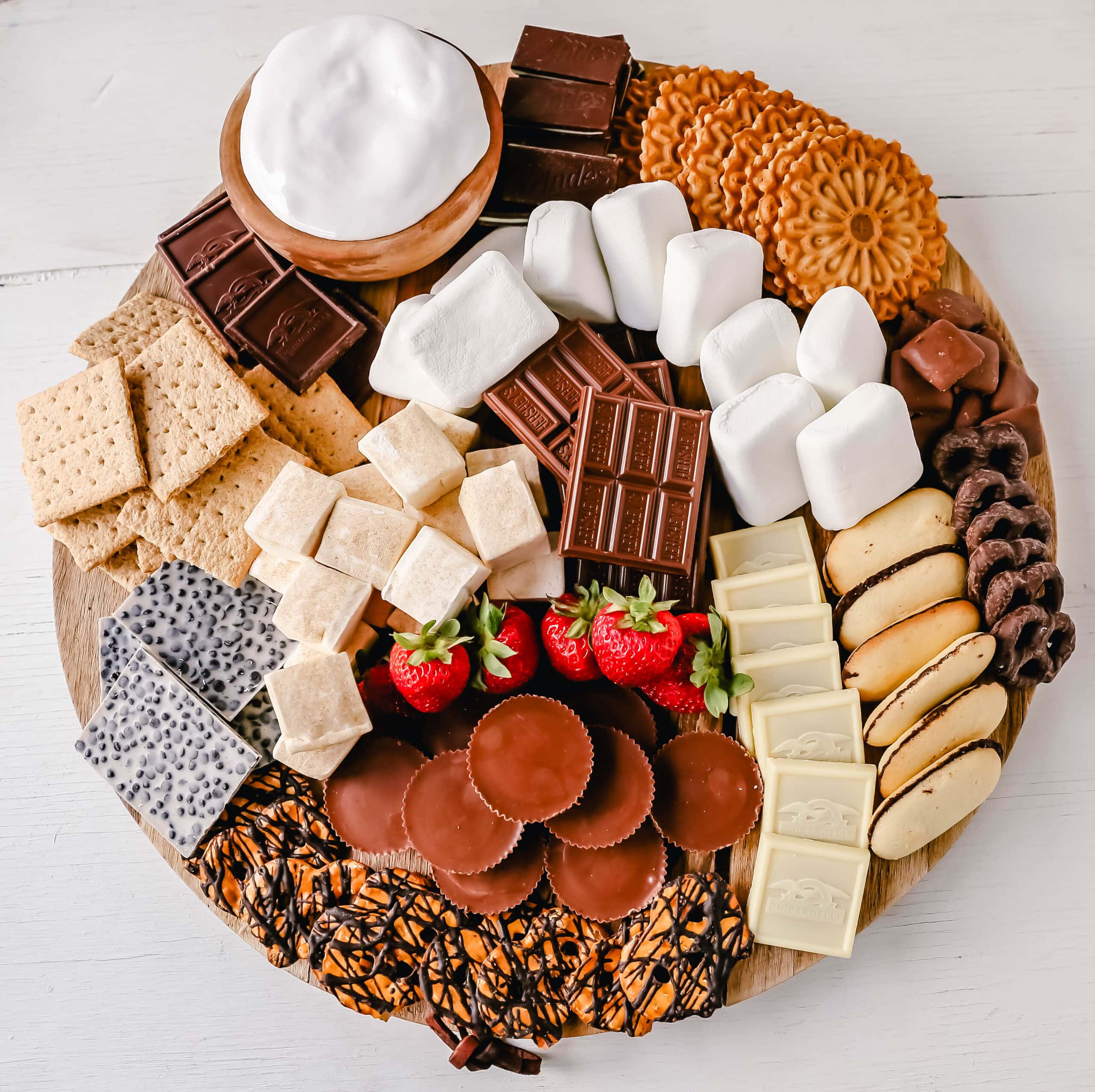 One of my favorite things to make in the Summer and Fall is a beautiful S'mores Board full of every topping imaginable! This is so much fun to share with your friends and family around a campfire.
We have so many memories making s'mores around a campfire at a cabin up in Sundance, Utah, on a beach in California, or while camping in the woods in Northern Arizona and Colorado. My kids love creating all types of different s'mores with all of the toppings!
The traditional S'mores are made with Graham Crackers, Hershey's Milk Chocolate Bars, and Marshmallows. You can't go wrong with this classic but we are just making it a little more gourmet with the addition of Ghiradelli Chocolate Sea Salt Caramel Squares, Peanut Butter Cups, Andes Mints, and Cookies n Cream Bars.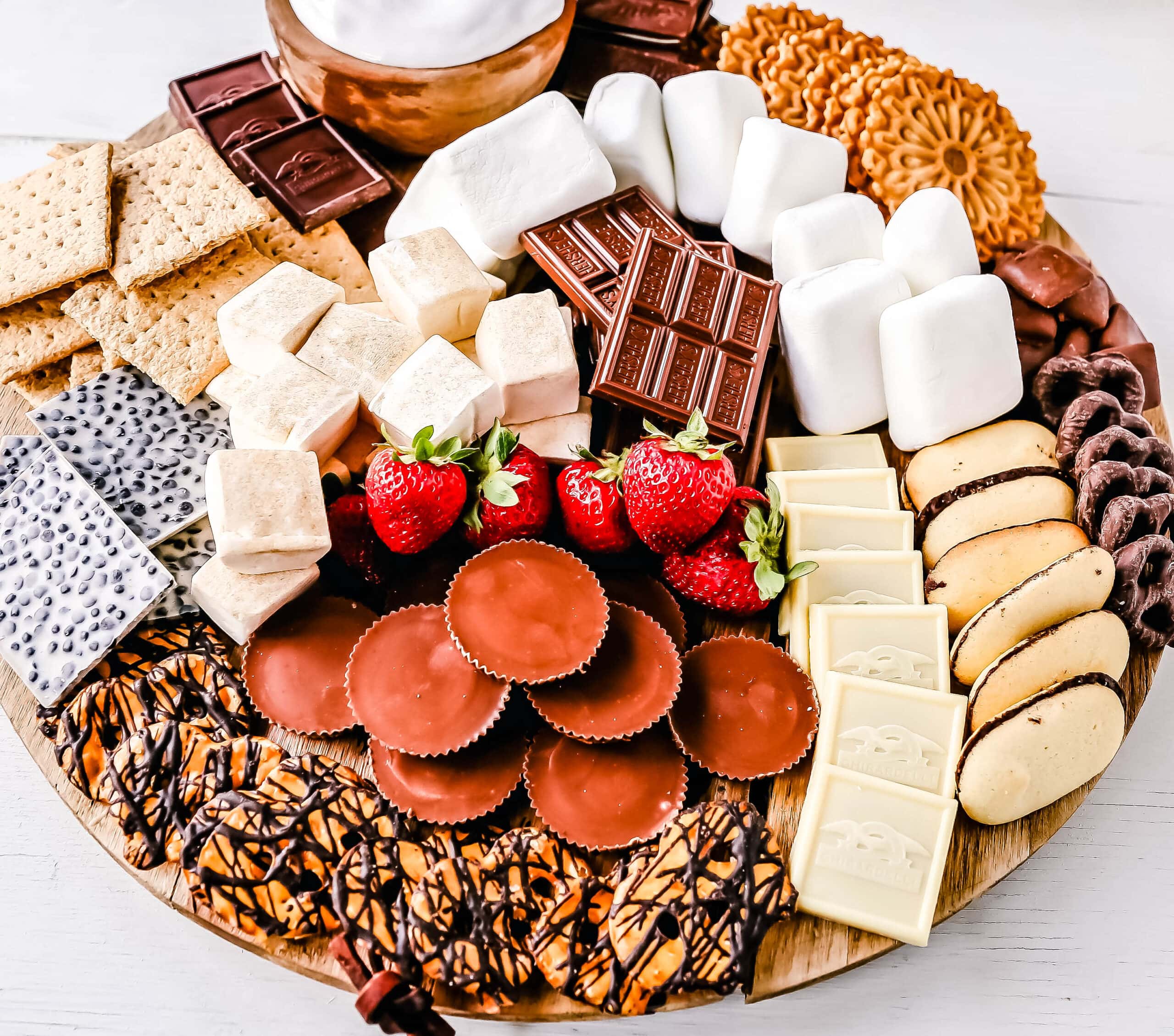 We love experimenting with different bases than just the traditional graham cracker. Have you ever made a smores with a chocolate chip cookie or a waffle cone pizzelle or pretzel thins for something salty and sweet? The sky is the limit!
I love to pull out my large wood board that I use when creating charcuterie boards and make a gorgeous campfire summer S'mores Board. Everything just looks prettier and fancier on a wood board!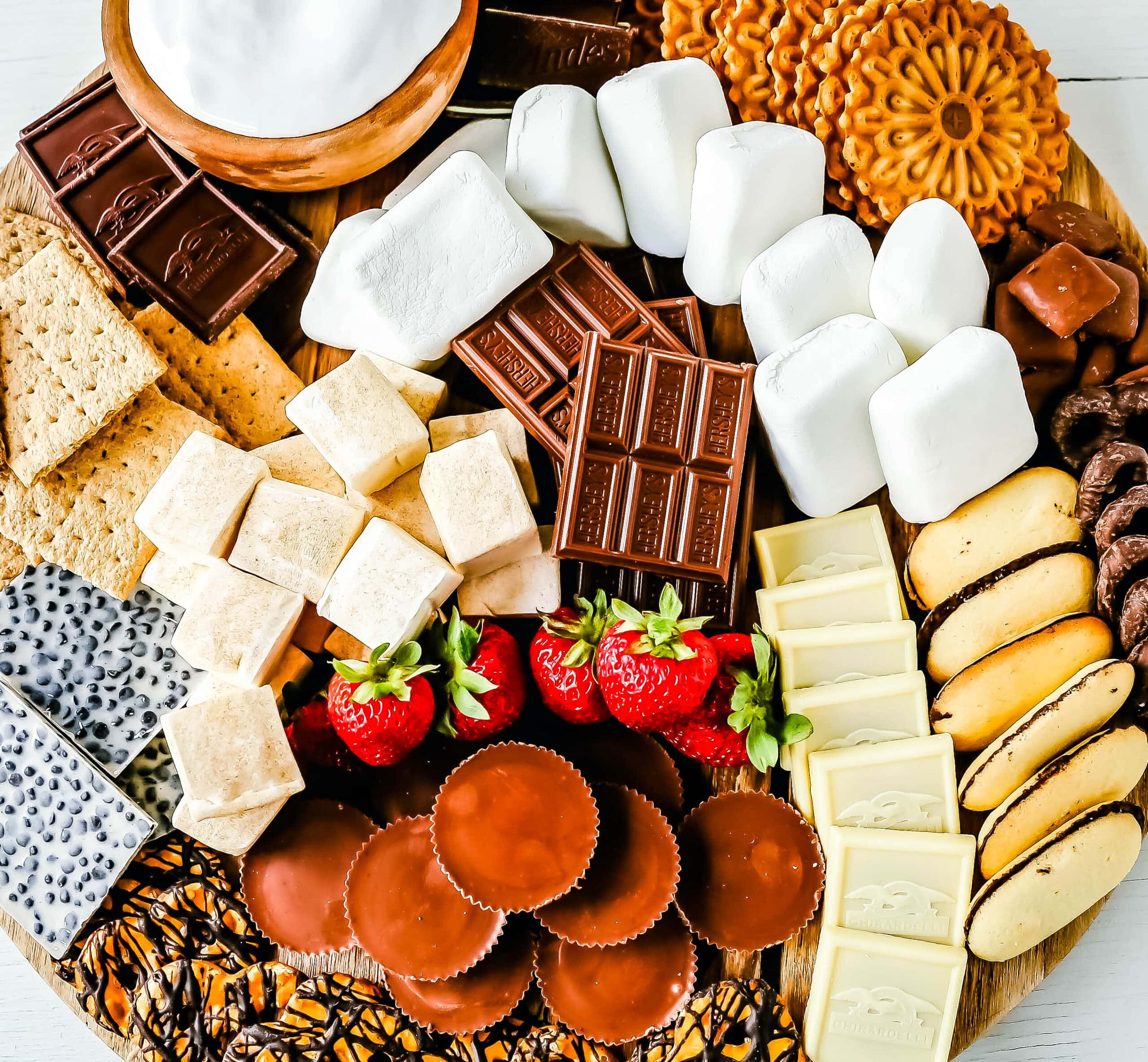 Fun S'mores Ideas:
S'mores Base:
Graham Crackers
Chocolate Chip Cookies
Pizzelle Waffle Cookie
Nilla Wafers
Pretzel Thins
Stroopwafels
Chocolate Covered Pretzels
Milano Chocolate Filled Cookies
S'mores Fillings:
Marshmallows (I suggest the flat marshmallows specifically made for S'mores. If you can't find them, buy the classic large marshmallows)
Marshmallow Fluff
Nutella
Peanut Butter
S'mores Chocolate:
Hershey's Chocolate Bars
Peanut Butter Cups
Ghirardelli Squares
Hershey's Cookies n Cream Bars
Chocolate Sea Salt Caramel Truffles
Andes Mints
White Chocolate Bars
For some added freshness, add some sliced strawberries.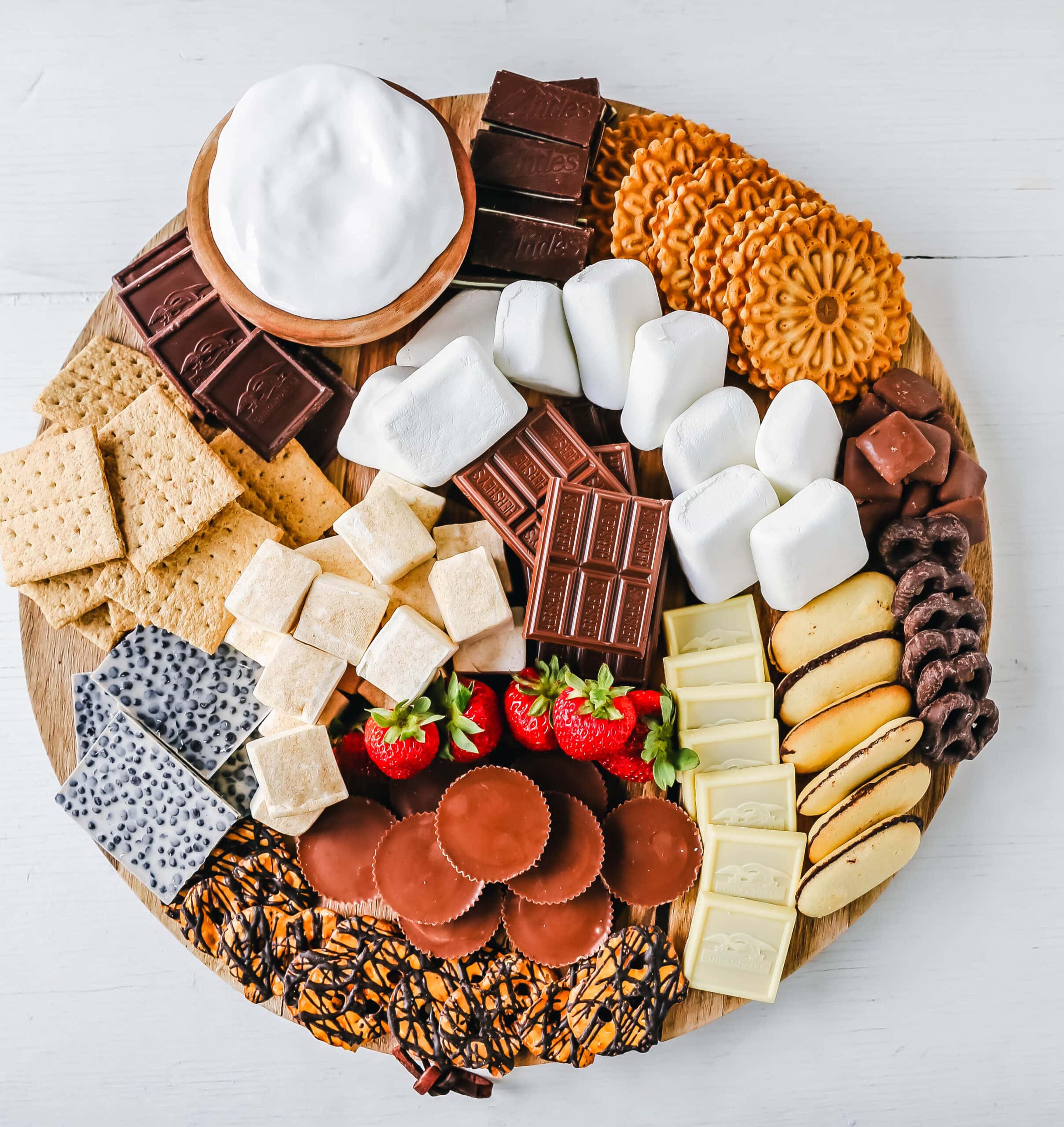 Tips for making S'mores:
Pick out the perfect marshmallows for making s'mores. Jet-Puffed has come out with the perfect flat marshmallow that fills the entire graham cracker. If you can find them, these are absolutely genius for making homemade s'mores! If you can't find them, use the large marshmallows.
Toast the marshmallow perfectly. There's a science to toasting the marshmallow without charring it. First, put a marshmallow on a long roasting stick. Some people love a black, charred marshmallow but I personally prefer a puffy, golden-colored marshmallow. The key is to get it close to the heat source without touching it. You want to get the marshmallow close enough that it becomes soft and ooey, gooey without setting it on fire. Once it is perfectly soft, place it in between two graham crackers.
Pick your favorite Chocolate for S'mores. You want to use a thick chocolate bar so it doesn't get lost in between the graham cracker and marshmallow. The classic way to go is to use Hershey Bars but you can use anything from chocolate peanut butter cups to different varieties of Ghirardelli Squares.
Eat it fast while everything is ooey gooey and melty.
S'mores Recipes: