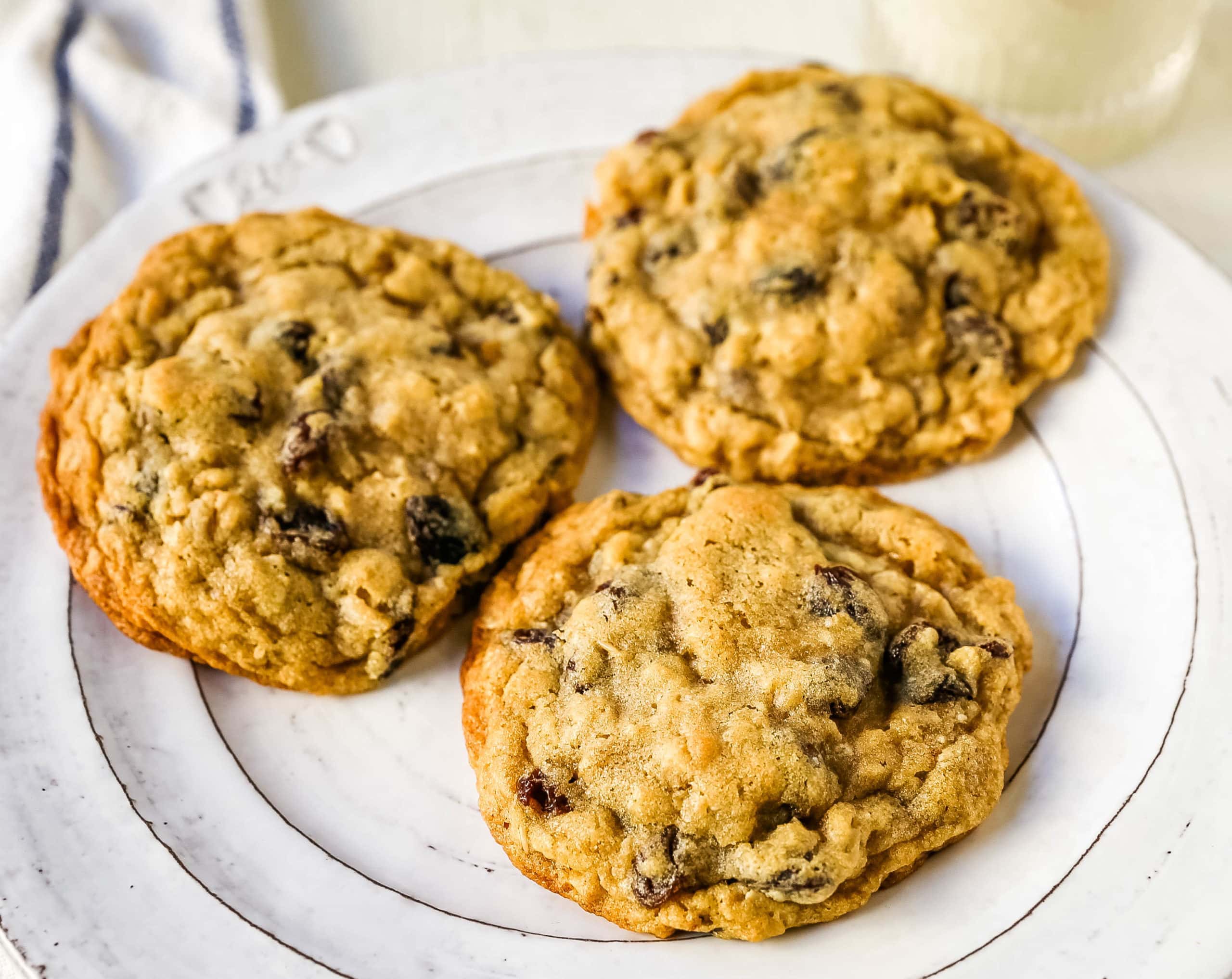 The Best Oatmeal Raisin Cookies
These soft, chewy oatmeal cookies with plump raisins are the best oatmeal cookie recipe on the planet!
I grew up eating A LOT of oatmeal raisin cookies.
It is hands down my Mom's favorite cookie. I would get so excited to see homemade cookies on the kitchen counter, only to discover they were oatmeal raisin, not chocolate chip.
As I have worked for years creating recipes for my website, I realized that I didn't have a traditional oatmeal cookie recipe yet. I wanted to create an oatmeal cookie recipe that my kids and husband would actually eat...and ultimately love to eat them. Challenge accepted.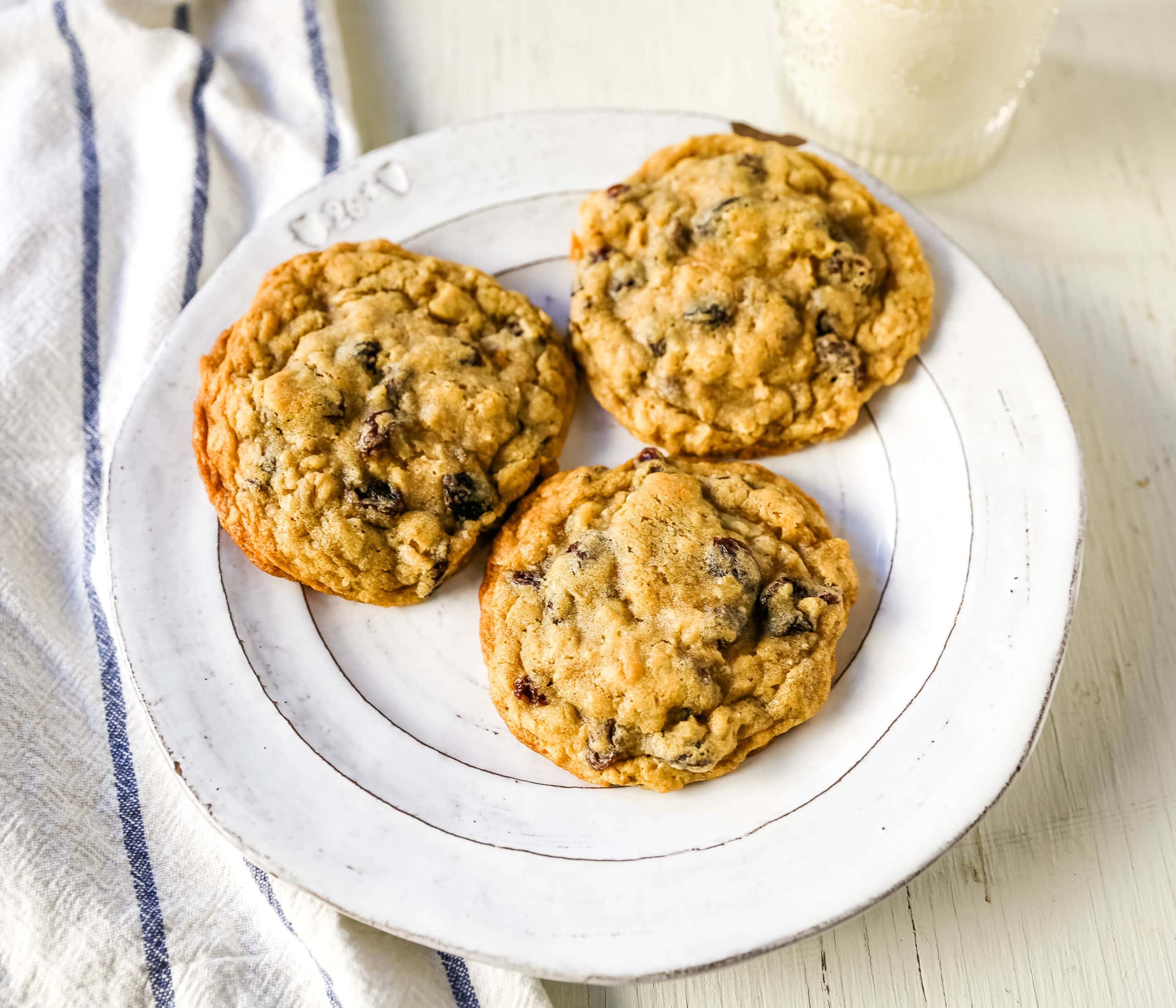 First of all...they had to be soft and chewy. They couldn't be dry with zero flavor. They needed to have enough sweetness from a mixture of brown sugar and sugar. In order to be perfect oatmeal raisin cookies, they needed to be chewy which comes from a higher ratio of brown sugar to sugar and just the right amount of oats.
I also love to add one type of leavening agent and one thickener -- cornstarch to make them extra soft and baking soda to give them the rise they need. Cornstarch helps to keep the cookies moist for a longer time.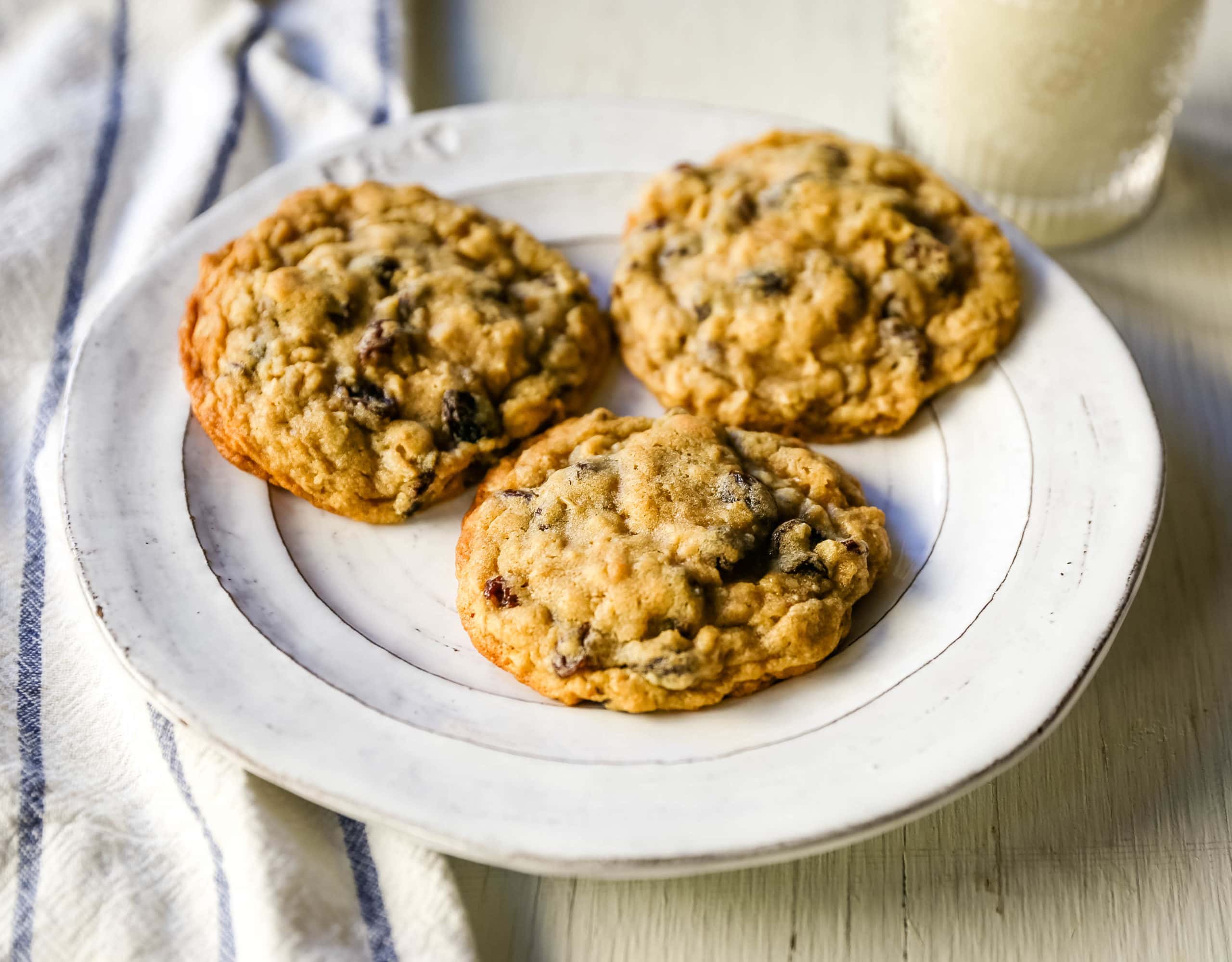 As I played around with the recipe to get it just right, I brought in my brutally honest taste testers. Let me be honest here, my teenagers weren't exactly thrilled at the idea of eating oatmeal raisin cookies.
Until they tried them.
They all went back for seconds...and I knew my job was done. I turned them into oatmeal raisin cookie lovers. I also turned into one and so did my husband. We made two batches, two days in a row because our cravings struck again! I am officially hooked.
These truly are the best oatmeal raisin cookies ever!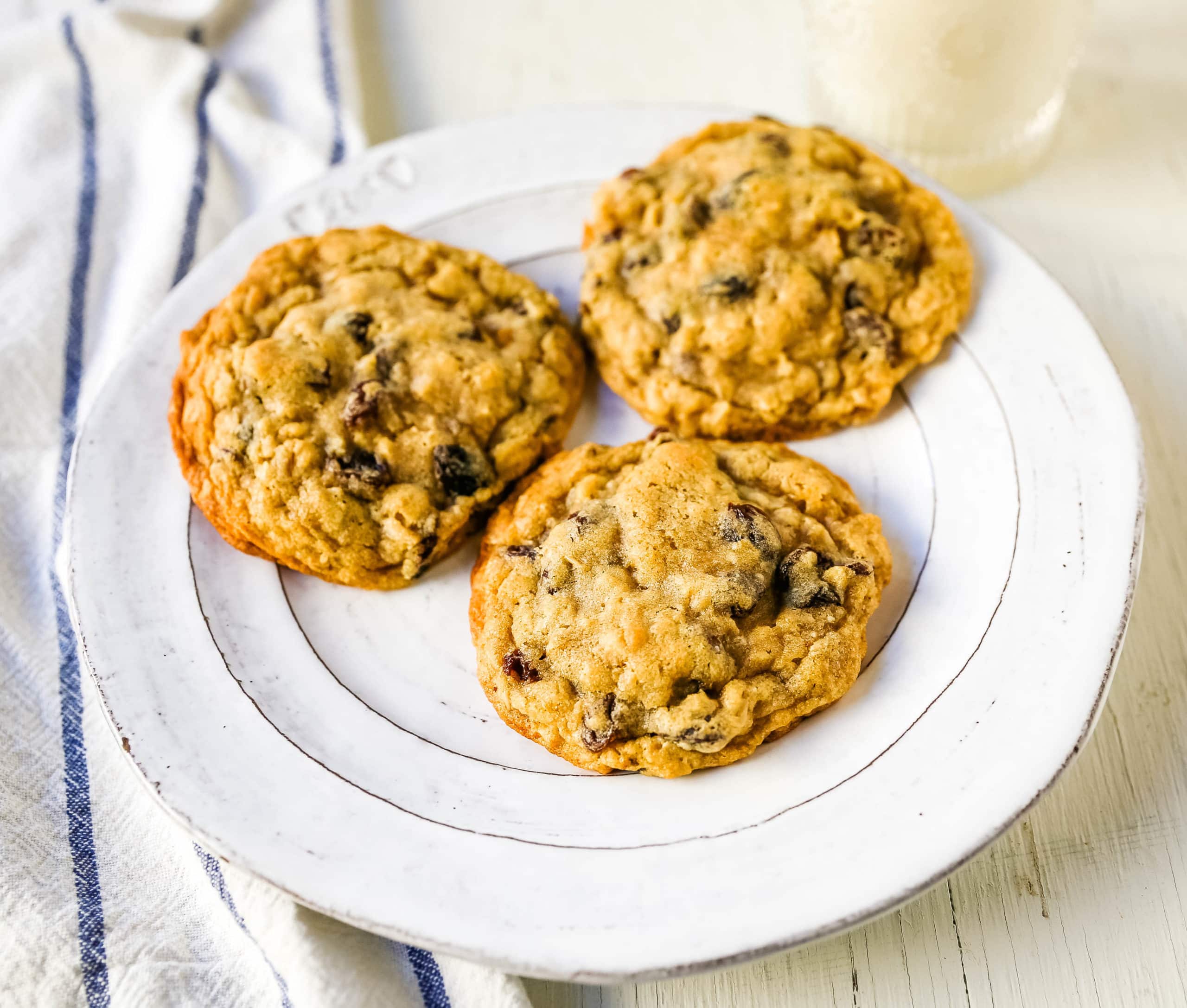 How to make the BEST Oatmeal Raisin Cookies:
In a mixing bowl, cream together butter, brown sugar, and sugar for 4 minutes until light and fluffy. This allows the butter to wrap around the sugars and to create a creamy texture. It also whips air into the cookie dough which allows the cookies to rise more once the cookies hit the oven.
Use pure vanilla extract. This helps to bring some flavor to the dough so don't miss out on this one. If you want to add some warmth to the cookies, you can add cinnamon. My kids prefer the cookies without so it is a personal preference.
Use both cornstarch and baking soda. Cornstarch is a game-changing ingredient and makes the cookies extra soft.
Make sure to use soft, fresh raisins. You don't want hard, stale raisins. If they aren't as soft as you'd like, let them soak in very hot water for 15 minutes, until they begin to plump up.
Bake for only 9-11 minutes. Be careful not to overbake! You want them to be soft and slightly underdone. They will continue to firm up on the baking sheet once you take them out of the oven.
Here are some more favorite oatmeal cookie recipes:
Cranberry Oatmeal Cookies
Levain Bakery Oatmeal Raisin Cookies
Here are some of my favorite baking tools:
Light Colored Baking Sheets
Parchment Paper Sheets
Kitchenaid Mixer