Weekend Trip in Pine Strawberry Arizona
Things to do and places to eat in Pine Strawberry Arizona. A list of the best restaurants and shops in the Pine and Strawberry area.
When you live in the hot desert in Arizona, you dream of escaping to the mountains once the mercury starts to rise. Every single year, we drive up north and stay in mountain towns to enjoy the pines and get away from the heat. It's less than 2 hours away from home and we can relax and enjoy the cool temps.
There's are two towns in Arizona, Pine and Strawberry, that run into each other so they are usually called Pine-Strawberry. I grew up going to Pine for girls camp and love my memories up there so it is fun to go back.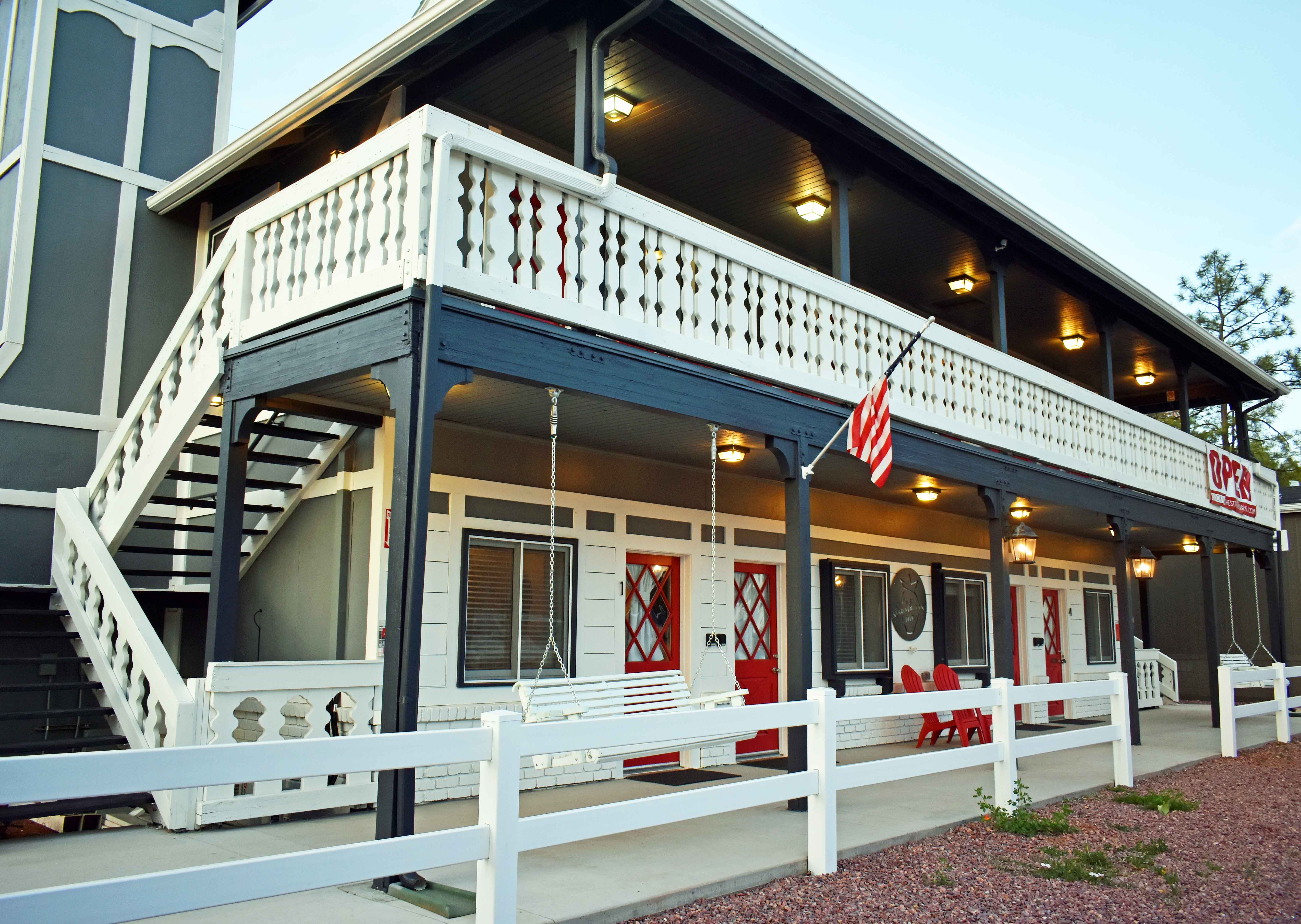 My husband and I decided to take a trip to Pine, Arizona in April 2017 and we just went back again to stay a few nights in March 2021. We truly had the best time enjoying and taking in the charms of small-town life. We loved the slower pace lifestyle and the chance to be in nature and truly relax.
We heard about this darling newly remodeled inn, called The Strawberry Inn, located in Strawberry, Arizona. It sounded like the perfect weekend getaway with my husband. We packed our bags for a relaxing weekend in Strawberry/Pine.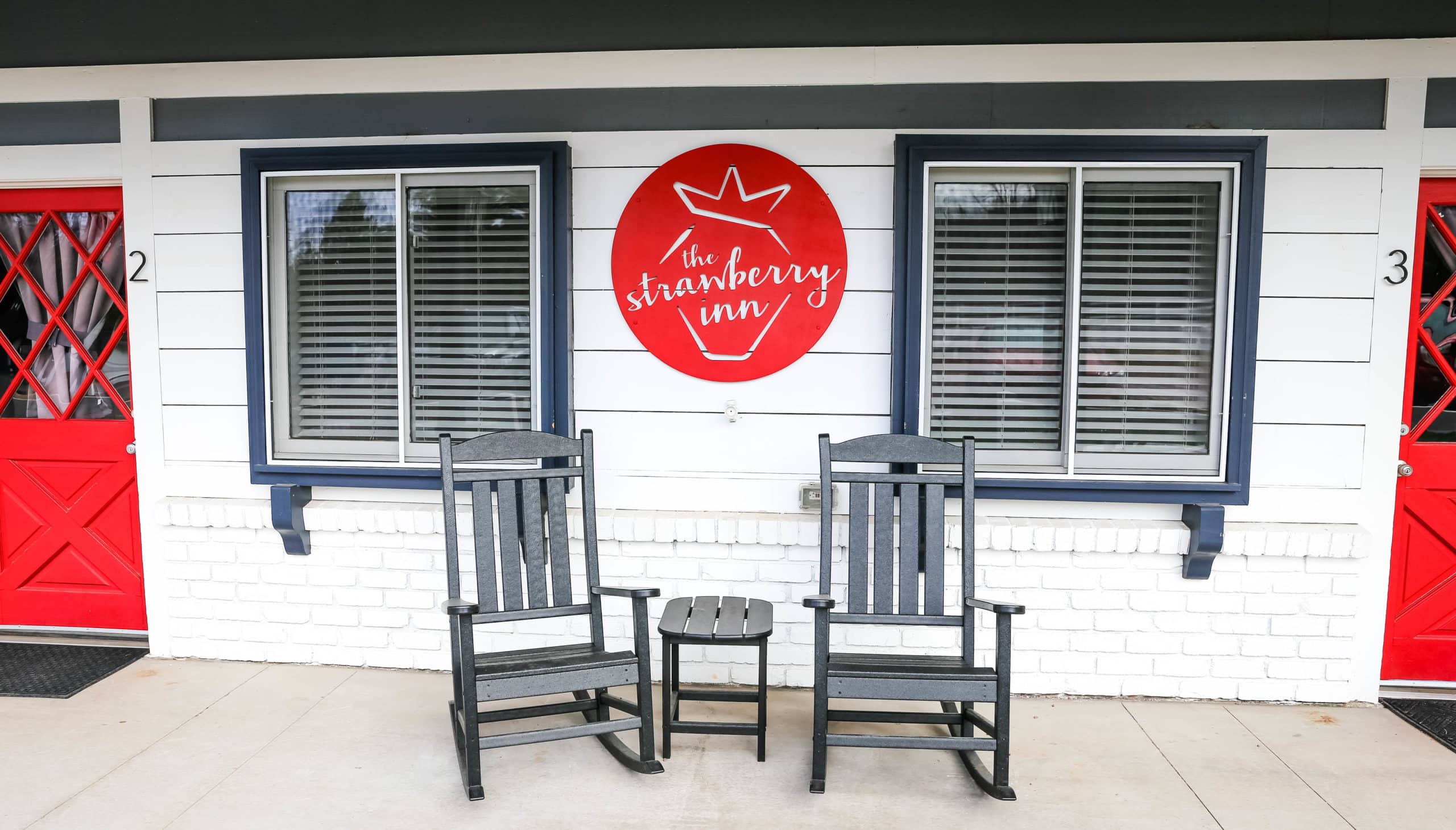 It is located only 100 miles from Phoenix so it takes us less than 2 hours to get there, which is a quick road trip. The first time we went in 2017, we stayed in the Strawberry Inn and loved everything about it.
This time we stayed in the Strawberry Inn Little Cottages, which are new and perfectly cozy. They have a family room, a galley kitchen, a set of bunk beds, and a room with a queen-sized bed. This was perfect for storing all of our treats that we purchased while visiting all of the stores while we were in Pine-Strawberry.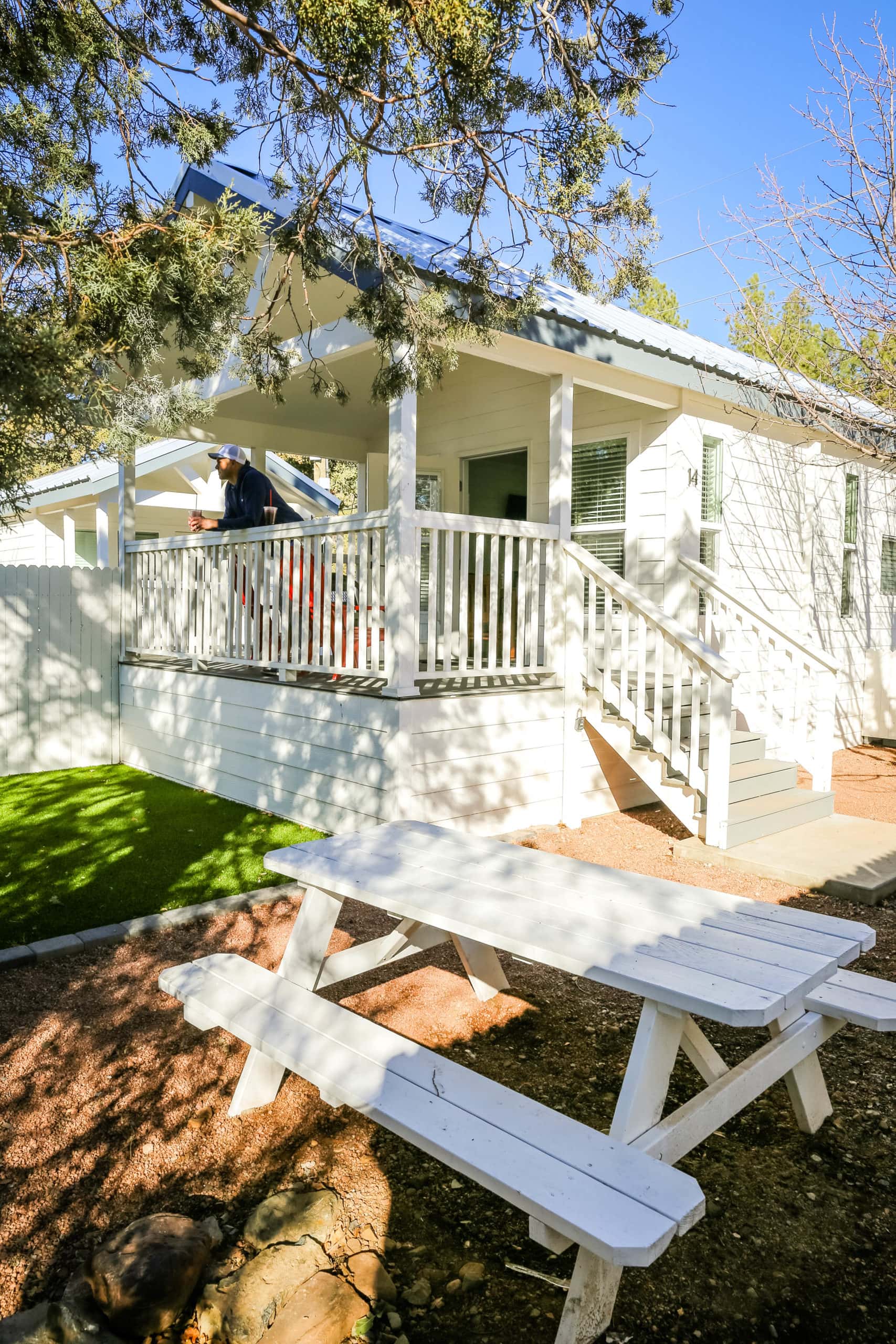 You walk into these cozy homes and you see tongue and groove white shiplap walls and right away, I know that I am in love. They are decorated with such charm and warmth. They have a kitchen with a refrigerator, freezer, cooktop, microwave, and coffee maker.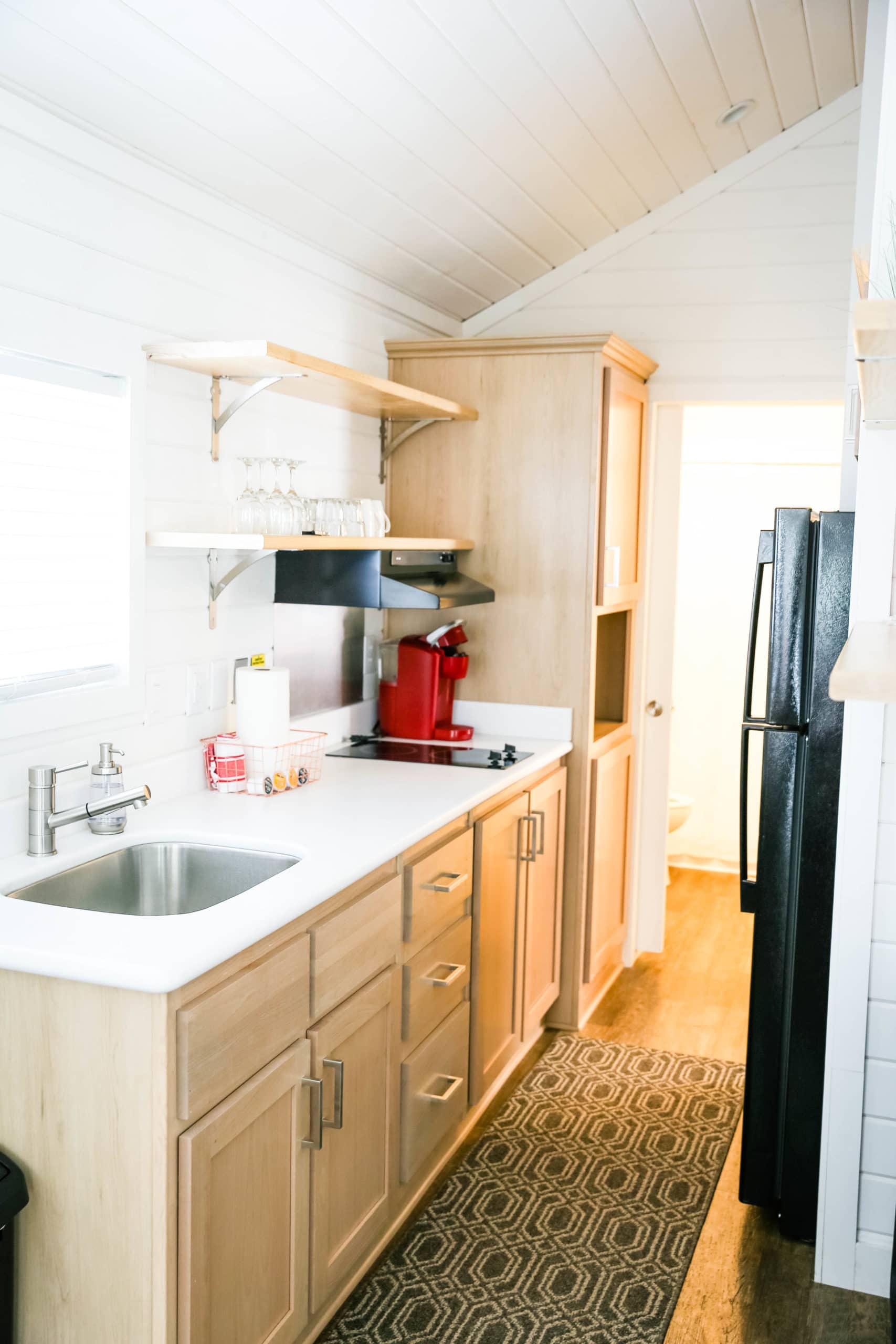 I brought up my own chocolate chip cookie dough and we made microwave chocolate chip cookies in a mug! It is so easy to do. I made my MJ's Chocolate Chip Cookie Dough ahead of time and you can click HERE for the recipe. I tightly wrapped it up and placed it in the refrigerator to continue to chill until I was ready to use it. Remember, cookie dough gets better with time! I put some cookie dough in a mug and cooked it on 50% power for about 90 seconds. Pair it with some vanilla ice cream and you are in cookie heaven!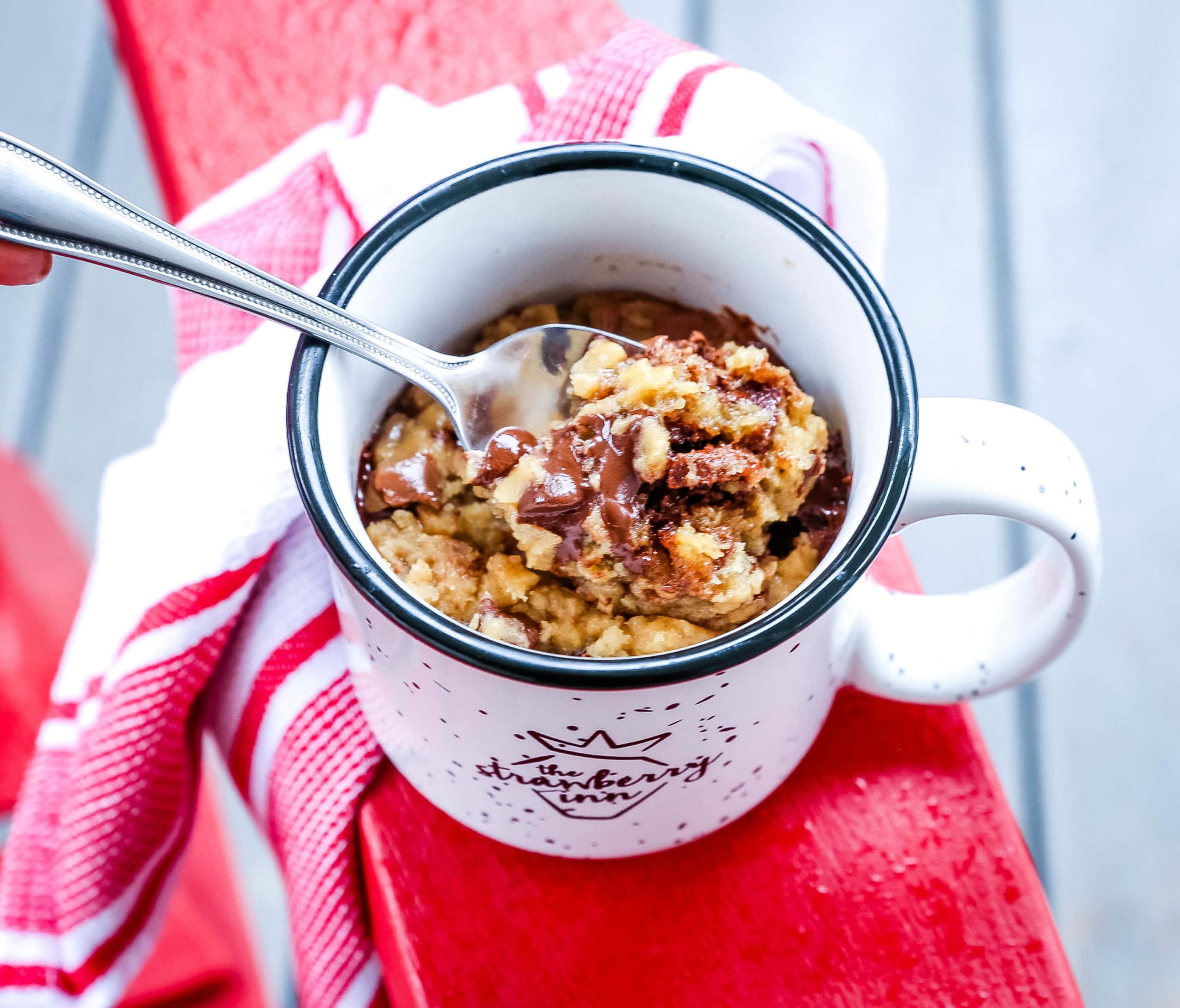 The queen-sized bed was perfectly cozy for the two of us and we love the white linens and white shiplap walls.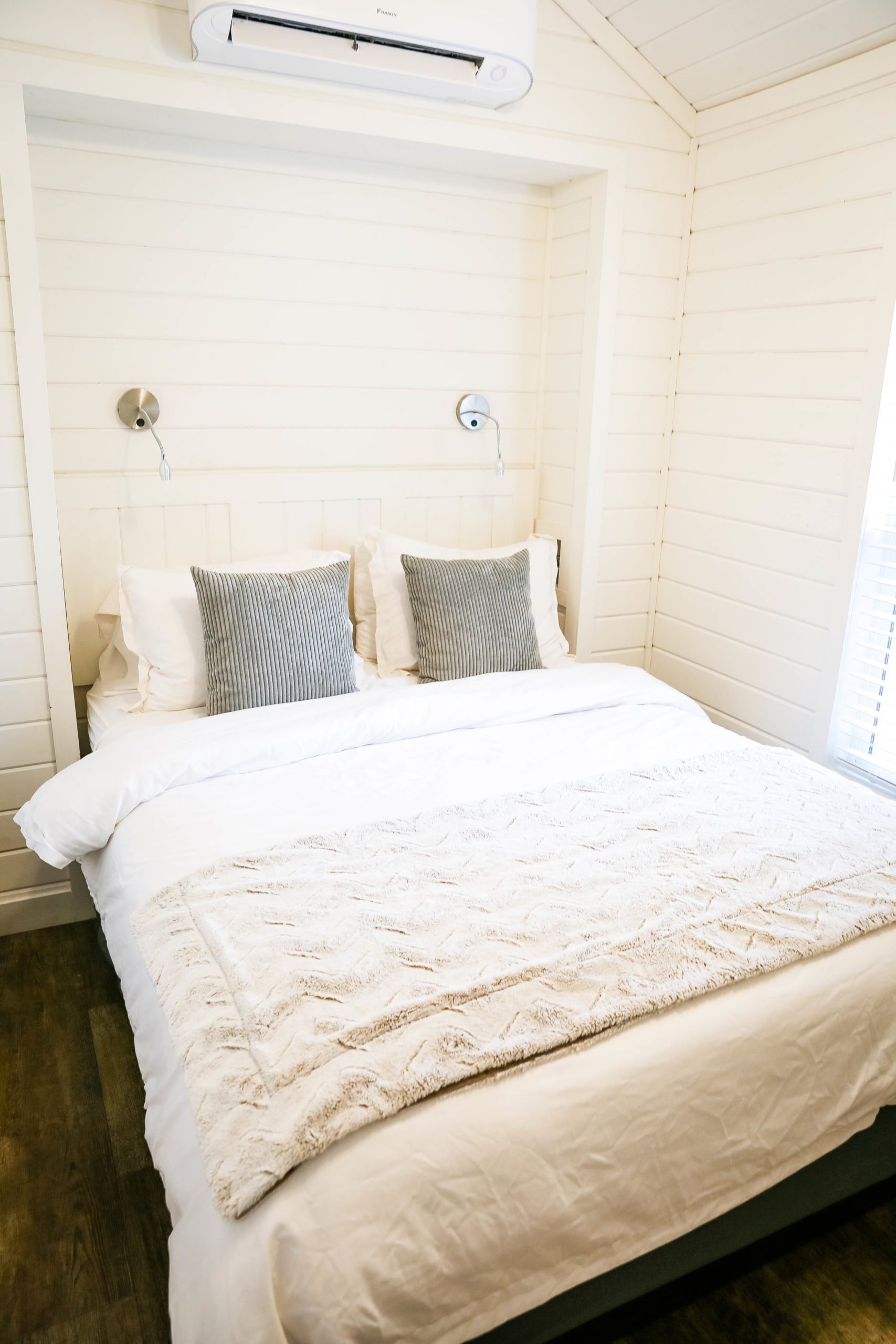 They even have bunk beds for the kids! So if you are traveling with kids, they have a separate space to sleep.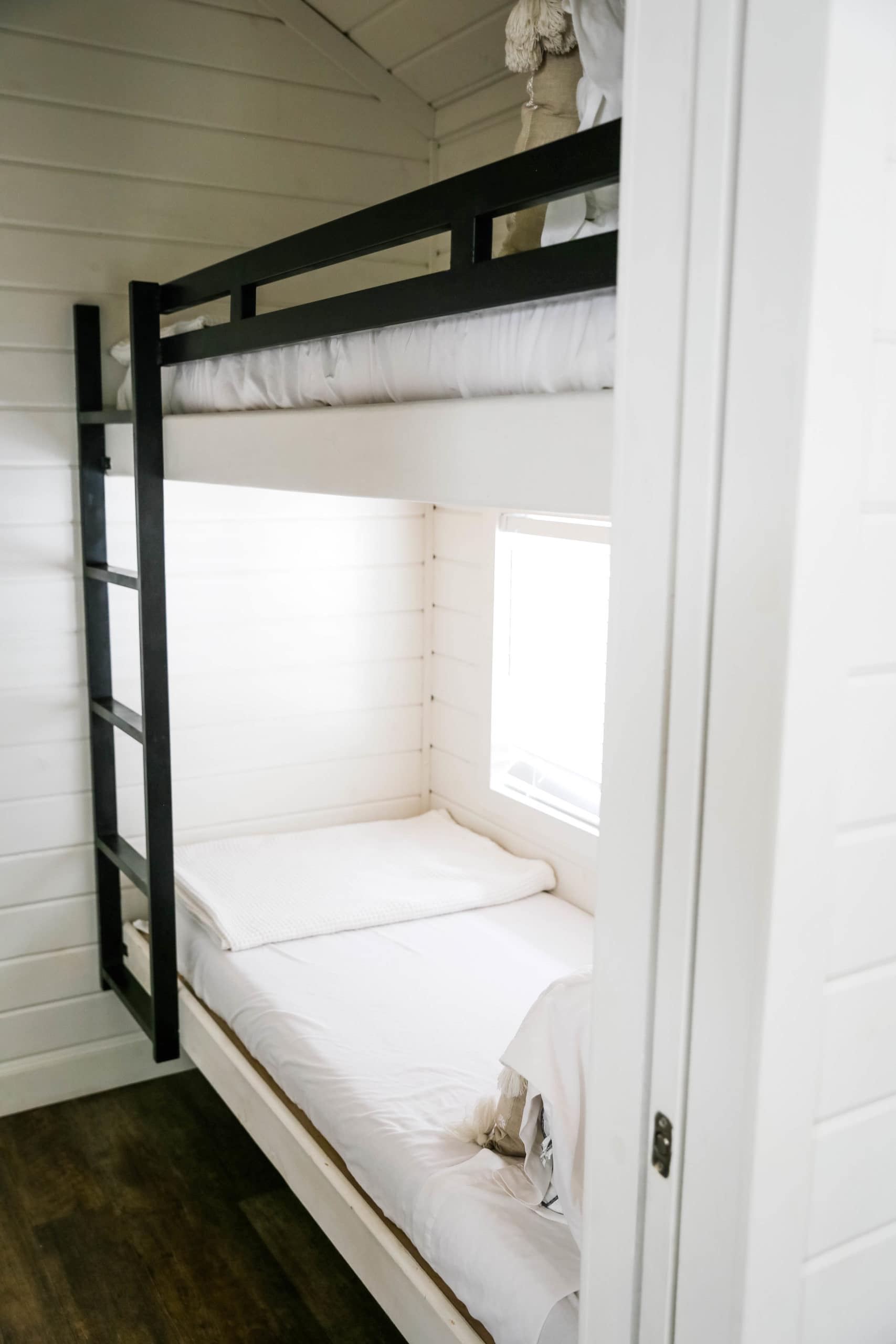 The family room has a black leather couch that faces a TV and a kitchen nook. You can open the door and abundance of windows to feel the mountain air come through the cottage as you read a book or catch up on TV.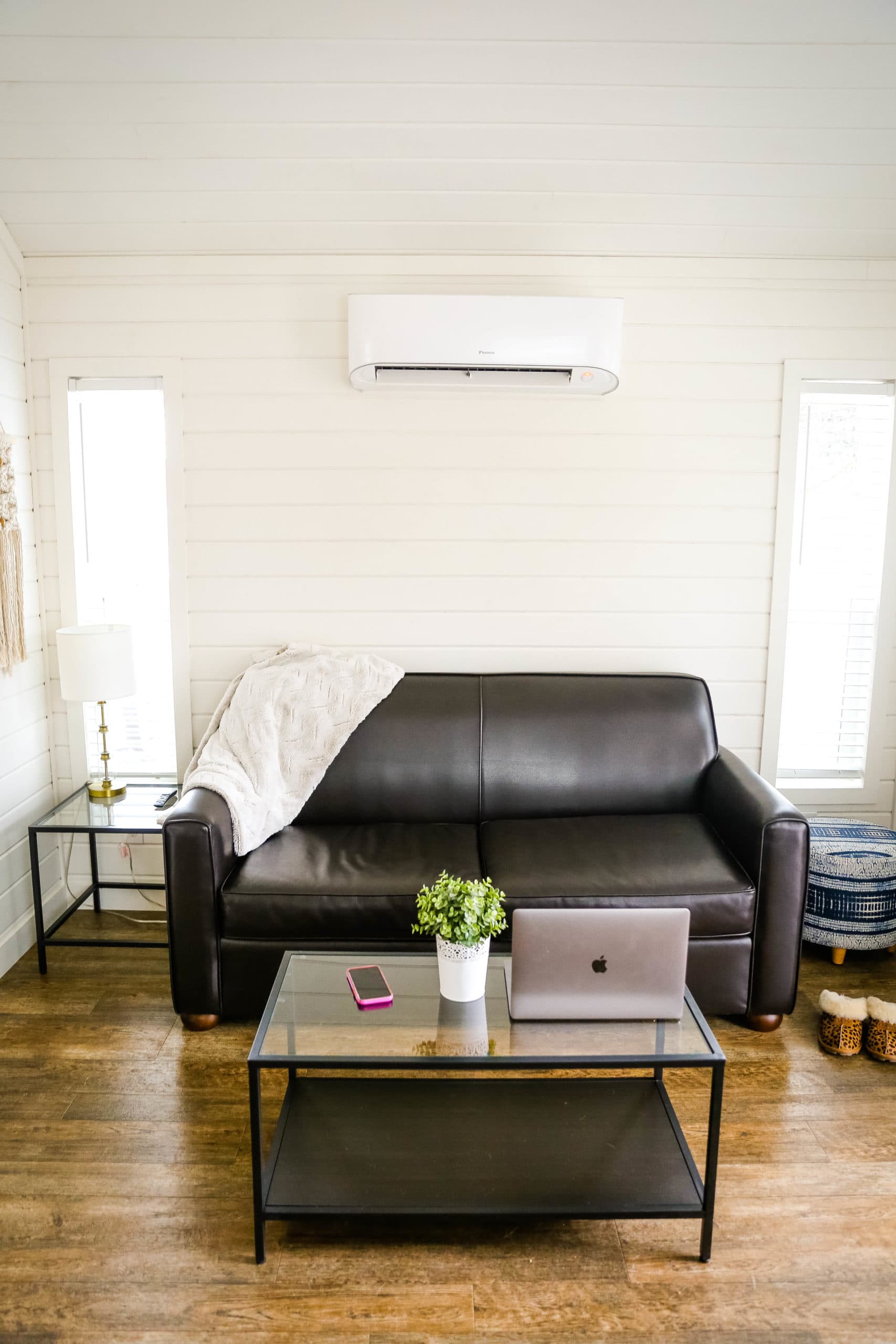 I definitely packed my slippers and stretchy pants for this trip knowing I was going to be relaxing and eating some really good food! Mission accomplished on this trip.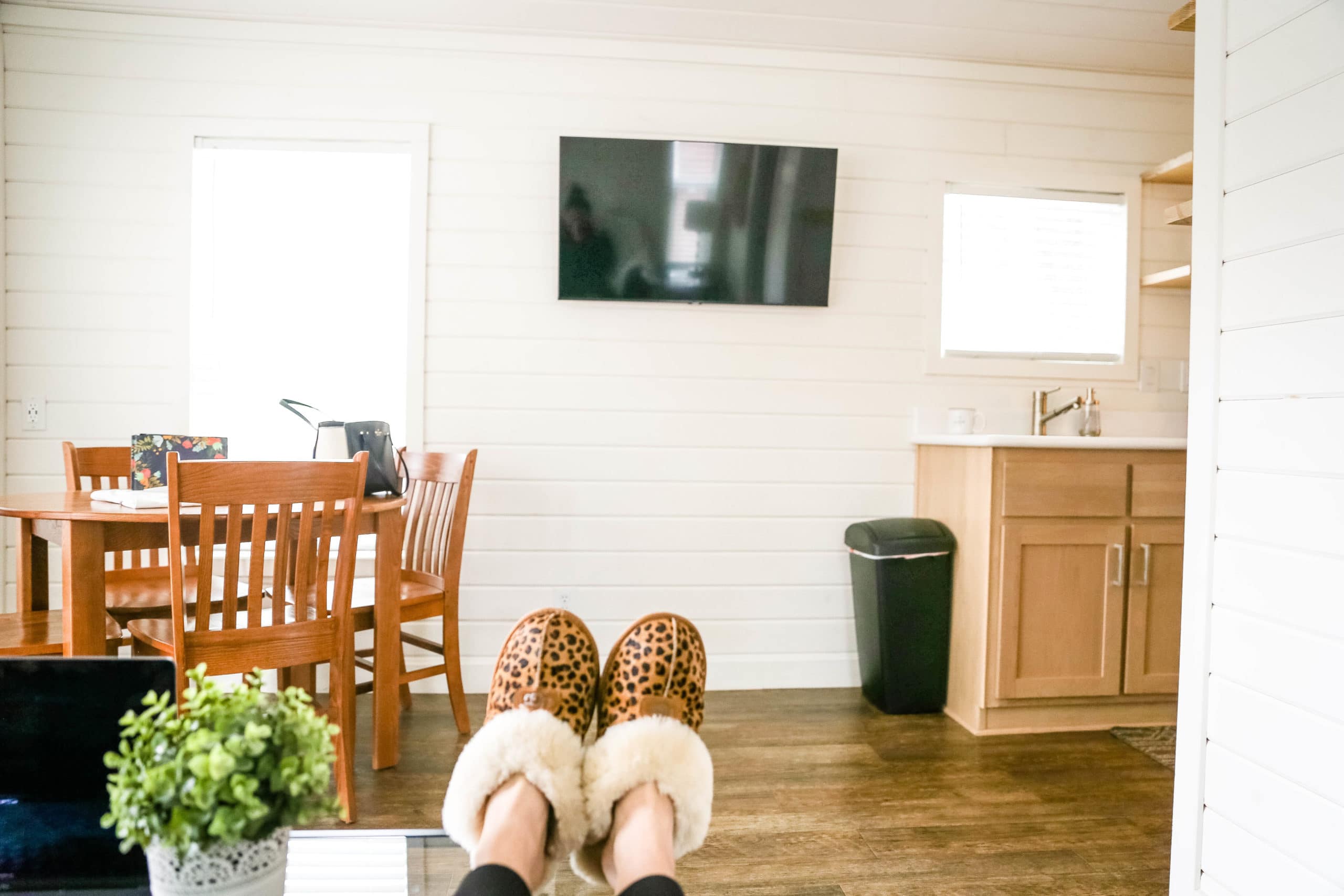 Just look at this porch swing. It is perfect for relaxing with a warm blanket, a good book, and some hot chocolate.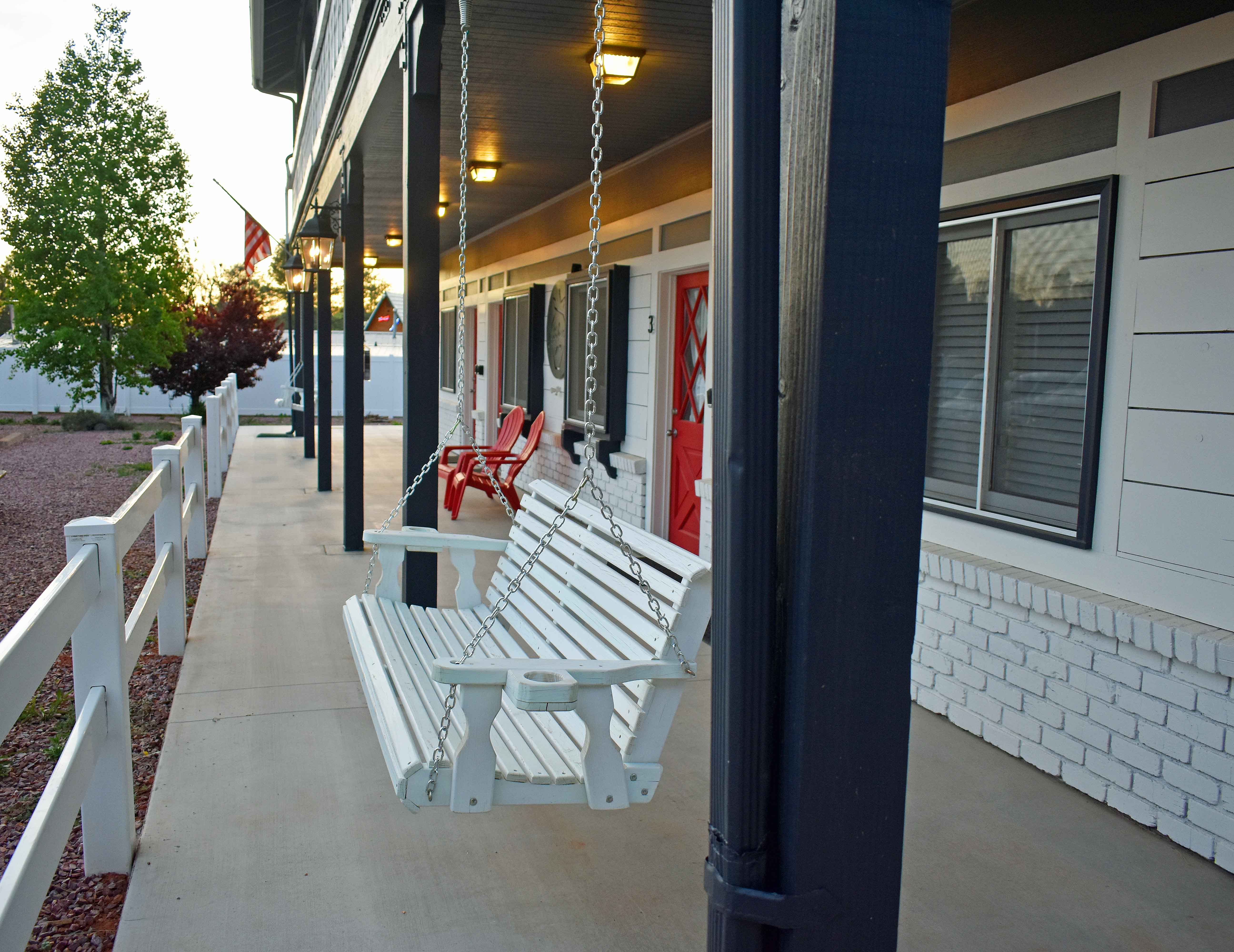 I have to share something we did on the way before arriving at the Strawberry Inn cottages. We stopped at Tonto Natural Bridge, outside of Payson. It offers several hikes that lead to picturesque settings such as waterfalls covered in greenery and gorgeous rock formations.
It was so relaxing as we sat and took in the beauty of nature. There are many outdoor adventures to discover in the area. We love to bring up our Razor side-by-side and do some exploring on the trails nearby.
After we checked into our Strawberry Inn little cottage, we got in the car and headed up the road to Pine for a little shopping on Main Street, which is AZ-87. We parked our car and walked along Main St. to the shops where you can find handcrafted honey, antique shops, homemade fudge, bakeries and ice cream shops. We had to hit the ice cream shop and pick up some famous Hawaiian ice cream.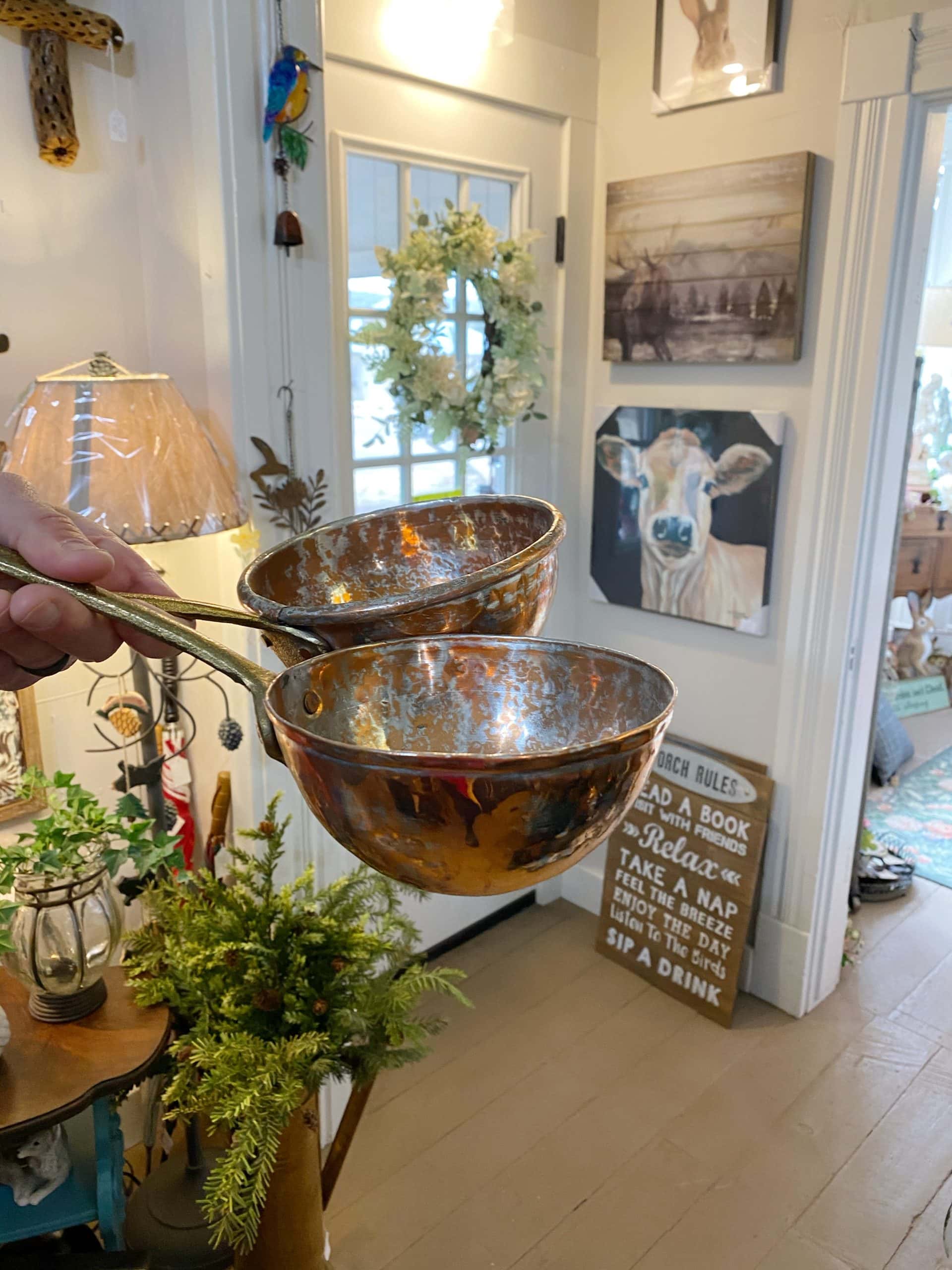 We loved the home decor and antique stores like the Timeless Treasures (two locations), Rusty Pine Cone, Coach House Antiques, and Fancy Finds. We found so many unique items like copper dishes, a beautiful handmade antique blue and white pitcher, and hand towels.
They have a Pine Creek Lavender Store open on the weekends. They offer housemade lavender items, picked from their farm and they smell incredible.
We also stumbled upon the Herb Stop. There is a master herbalist who has been working since 1992 to provide high quality herbs. They have over 2500 products in their small store such as herbal teas, tinctures, vitamins and herbs. We loved it!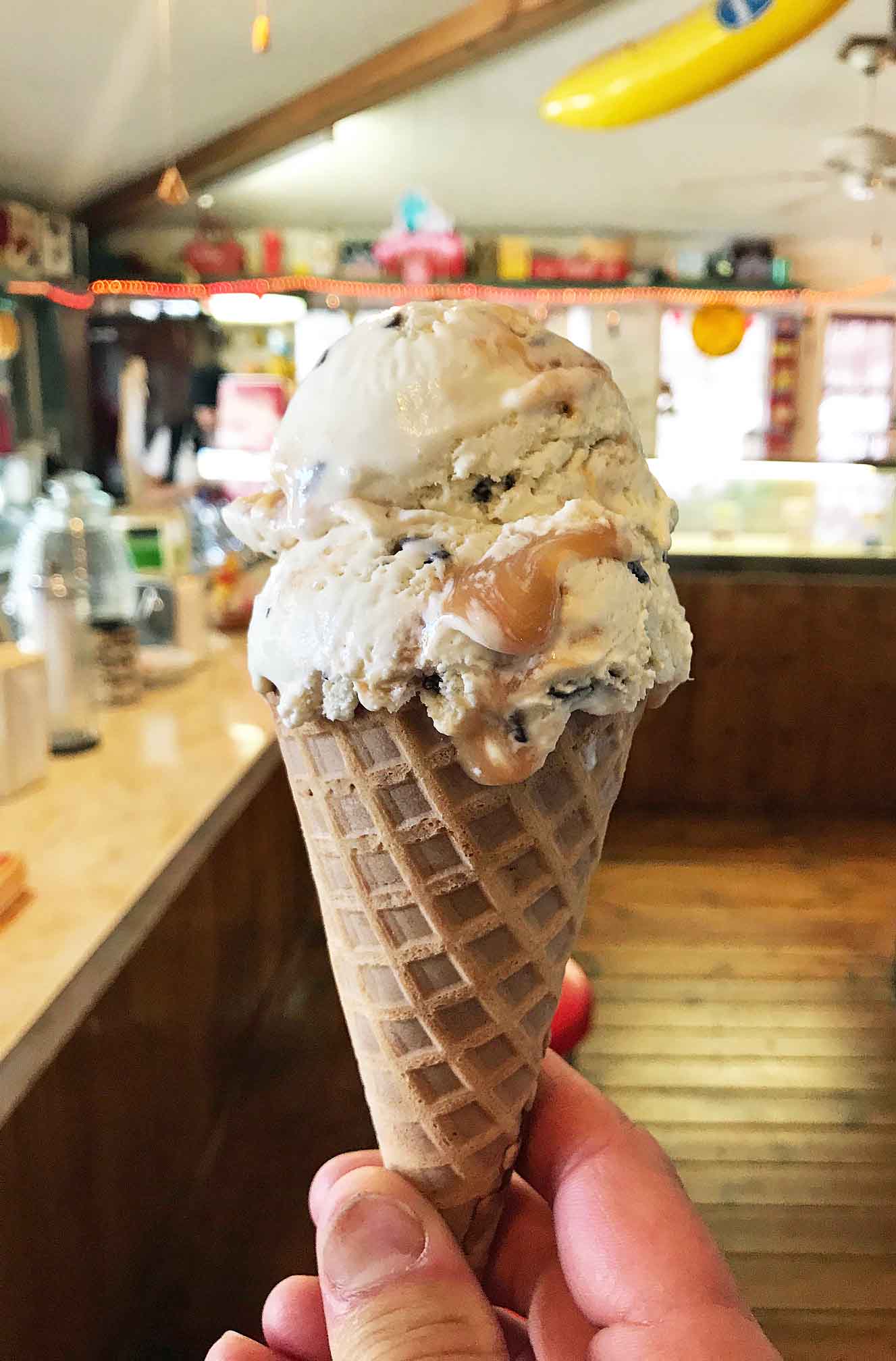 We drove less than 5 minutes up the road to Strawberry and headed up the the road to the Fossil Creek Creamery. They have a petting farm and sell flavored goat cheese and homemade chocolate fudge. Update: I am not sure if they are still open but you can find their fudge for sale at the local Farmer's Market.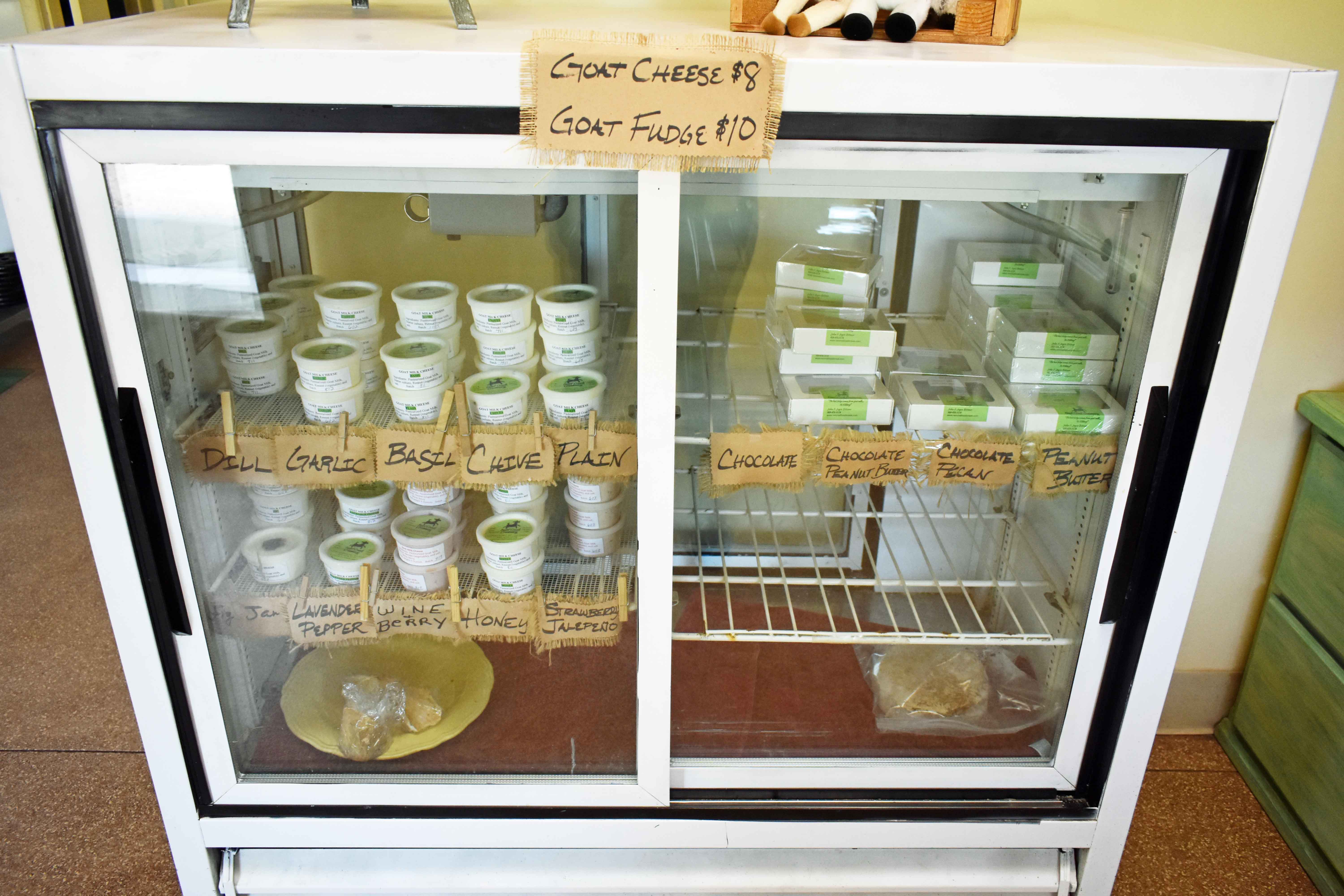 It was time to check into our place and as we drove up to the Strawberry Inn, we immediately fell in love with this charming place. It is a two-story inn with only 8 rooms so it is nice and cozy. It even has a windmill and clock tower which exudes charm. Red adirondack chairs lined the porch and the red doors are so inviting.
As we walked in, all of the walls were covered in shiplap, which made me feel right at home. We also covered our entire family room in wood planks almost 4 years ago and love it! The room was so clean with wood floors, a sitting area, and the softest bedding known to man.
As we were outside, we were able to meet the owners of the Strawberry Inn — Amber and Carson Eilers. It was so fun to hear the backstory about how they bought, remodeled, and transformed the inn. They did a beautiful job and made it so cozy, warm, and inviting. I think they may be the next Chip and Joanna Gaines!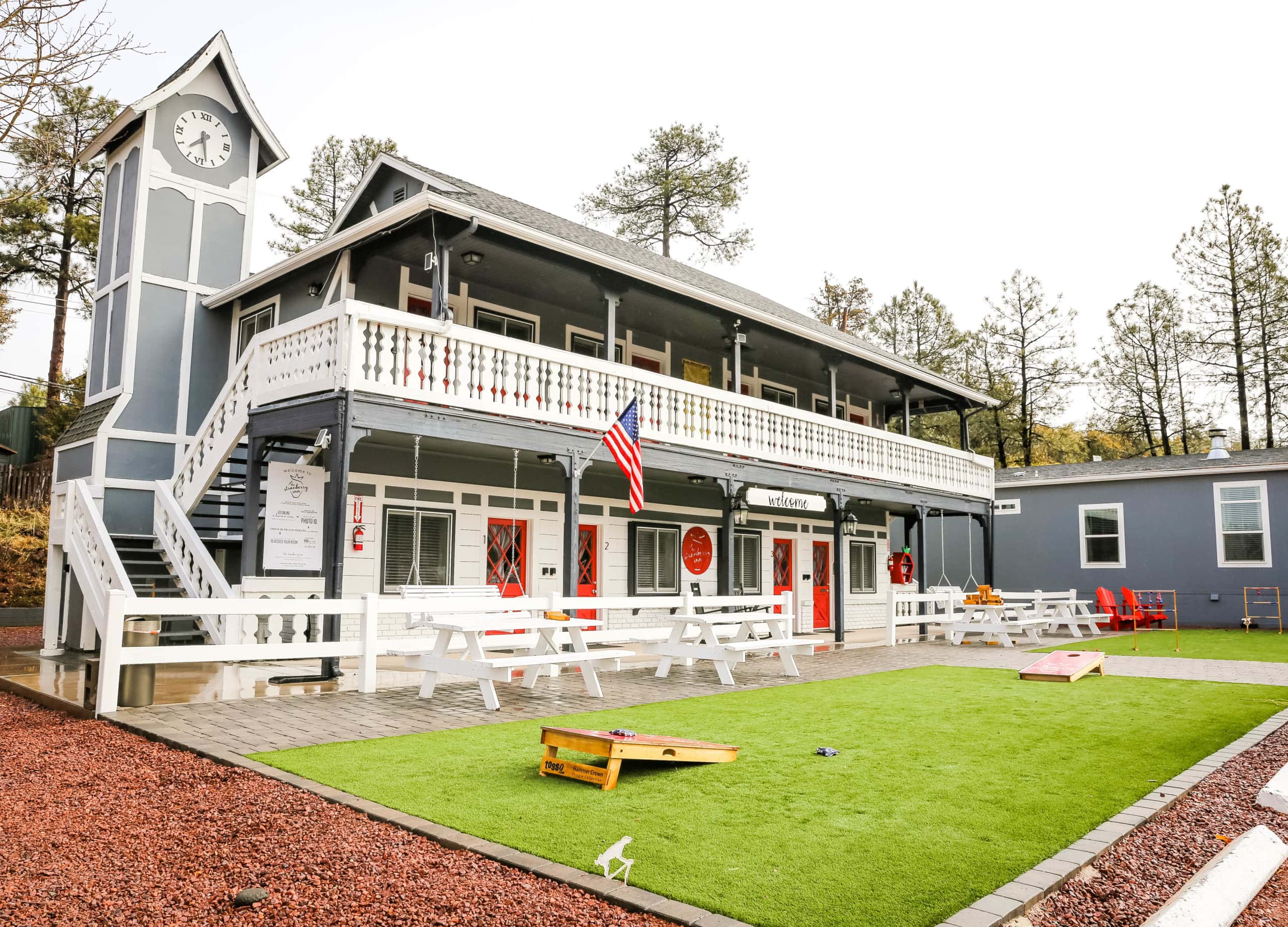 I am continually amazed at the power of one. It takes someone with a vision, a dream, and some seriously hard work and you can transform a place and town. They have and will continue to update Strawberry, Arizona and it is turning into such a charming town!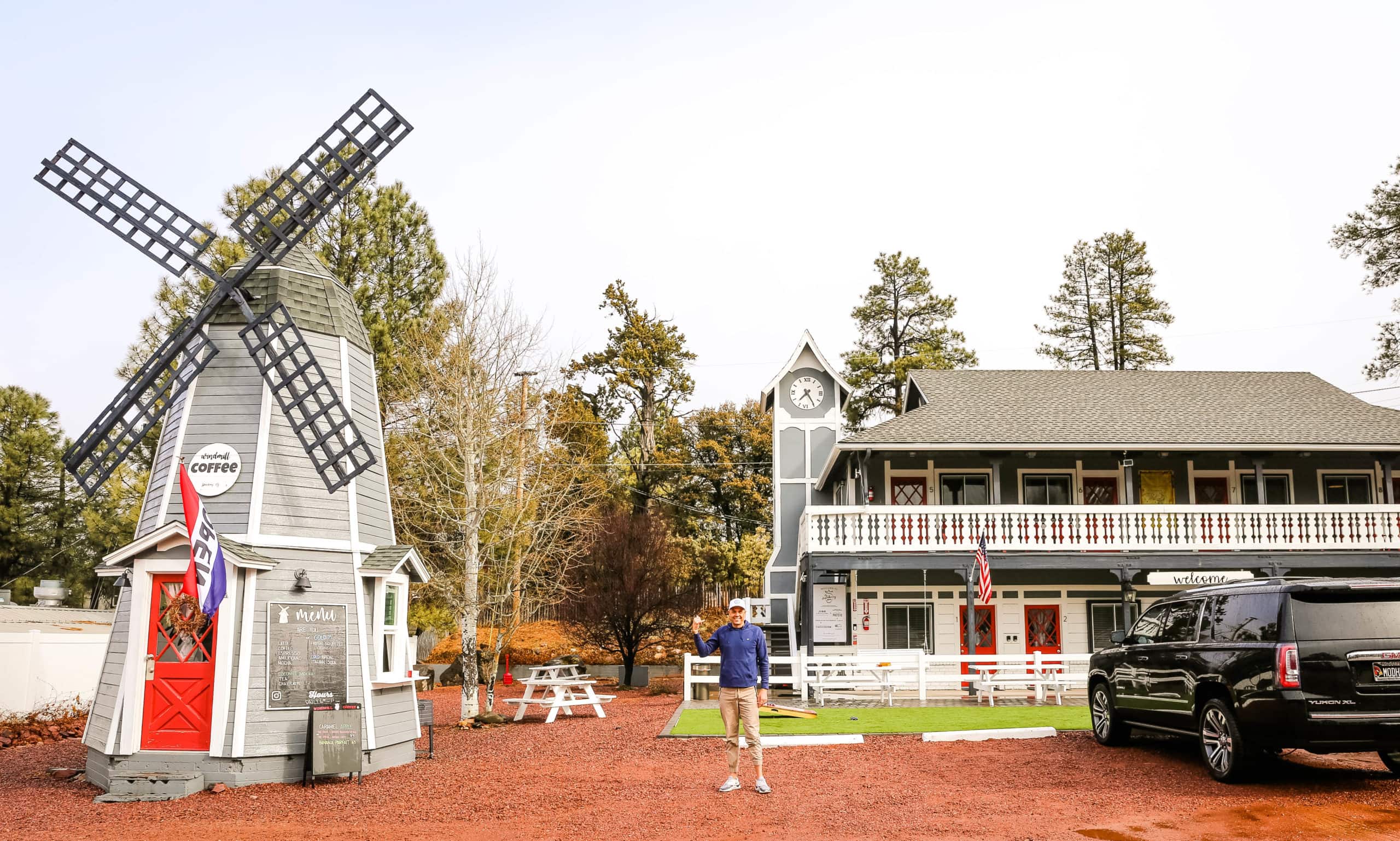 Since we visited in 2017, we couldn't believe the transformation. They went from just operating the Strawberry Inn to offering small homes with kitchens and living spaces. They have one-bedroom cottages plus bunk houses and even a larger 3-bedroom home for larger gatherings.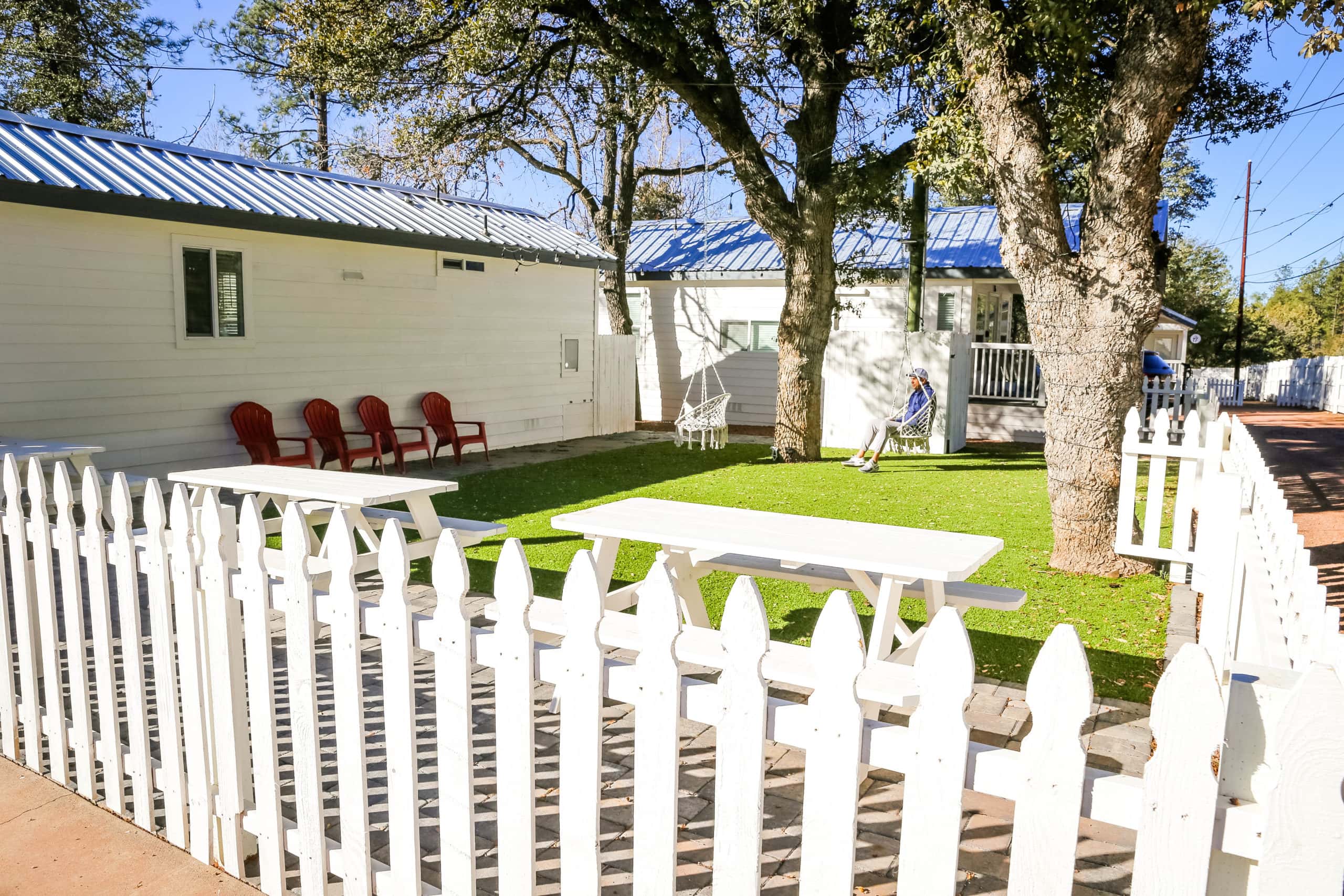 Dean and I were remarking that it would be a perfect space for a family reunion because everyone could stay in their small cottages to have their private space and then gather together in the welcoming outdoor spaces.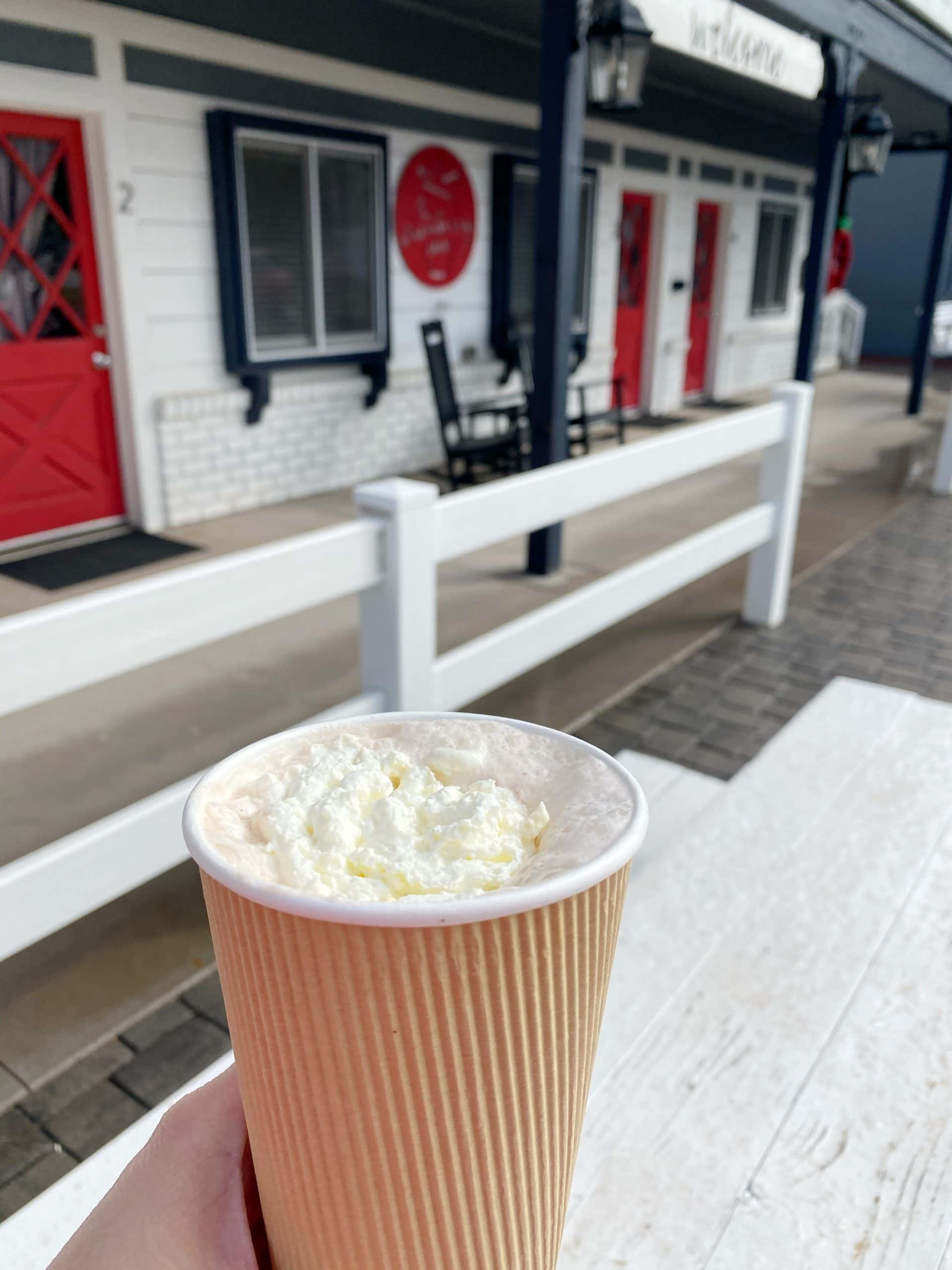 The windmill has been transformed into a darling, little coffee and drink shop. We hear that the coffee is incredible (we aren't coffee drinkers) but we ordered the hot chocolate and Italian sodas.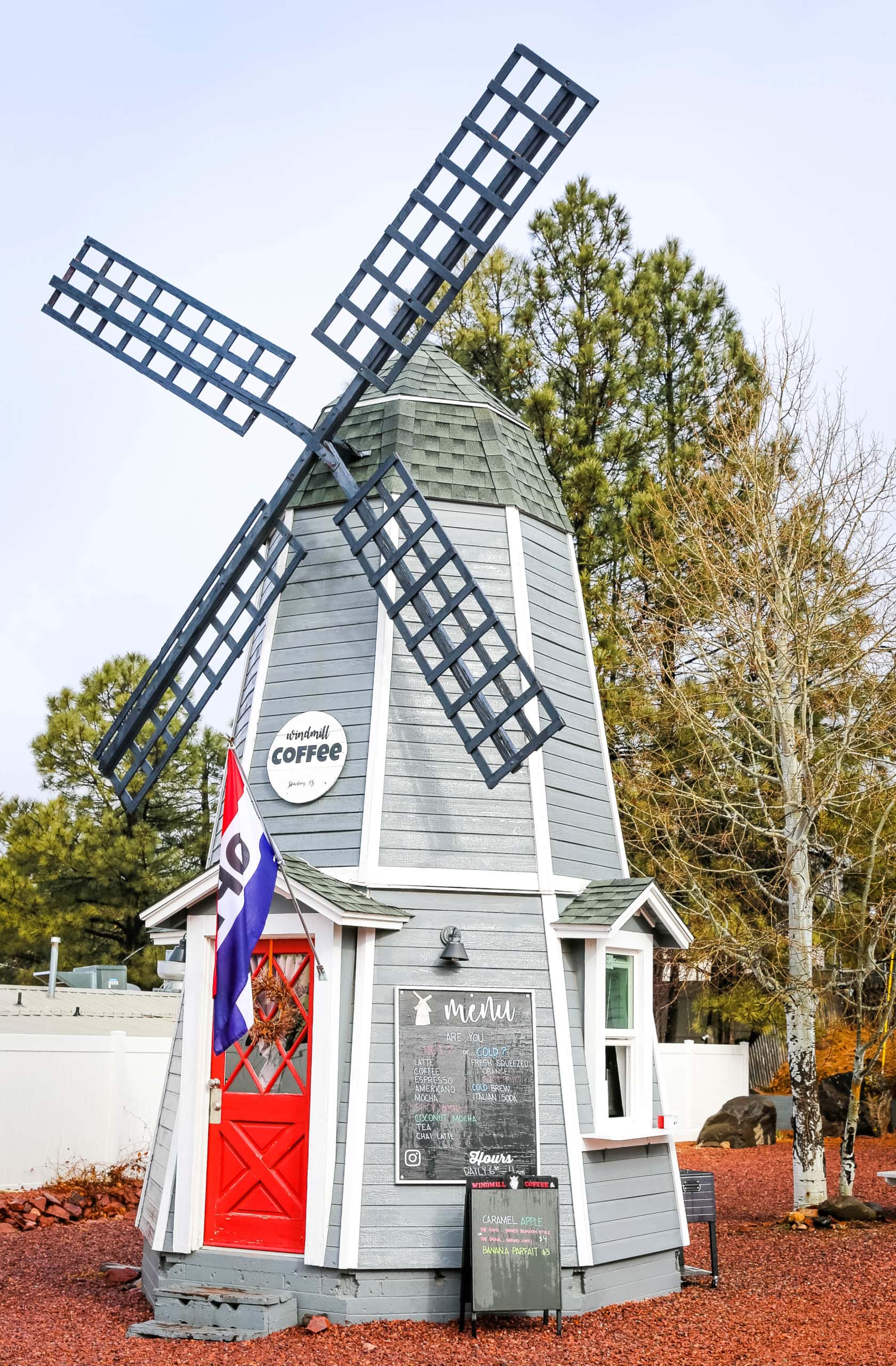 The Italian sodas were made with a fruit puree, club soda, and cream. They are so heavenly that we went back for round 2 the next day!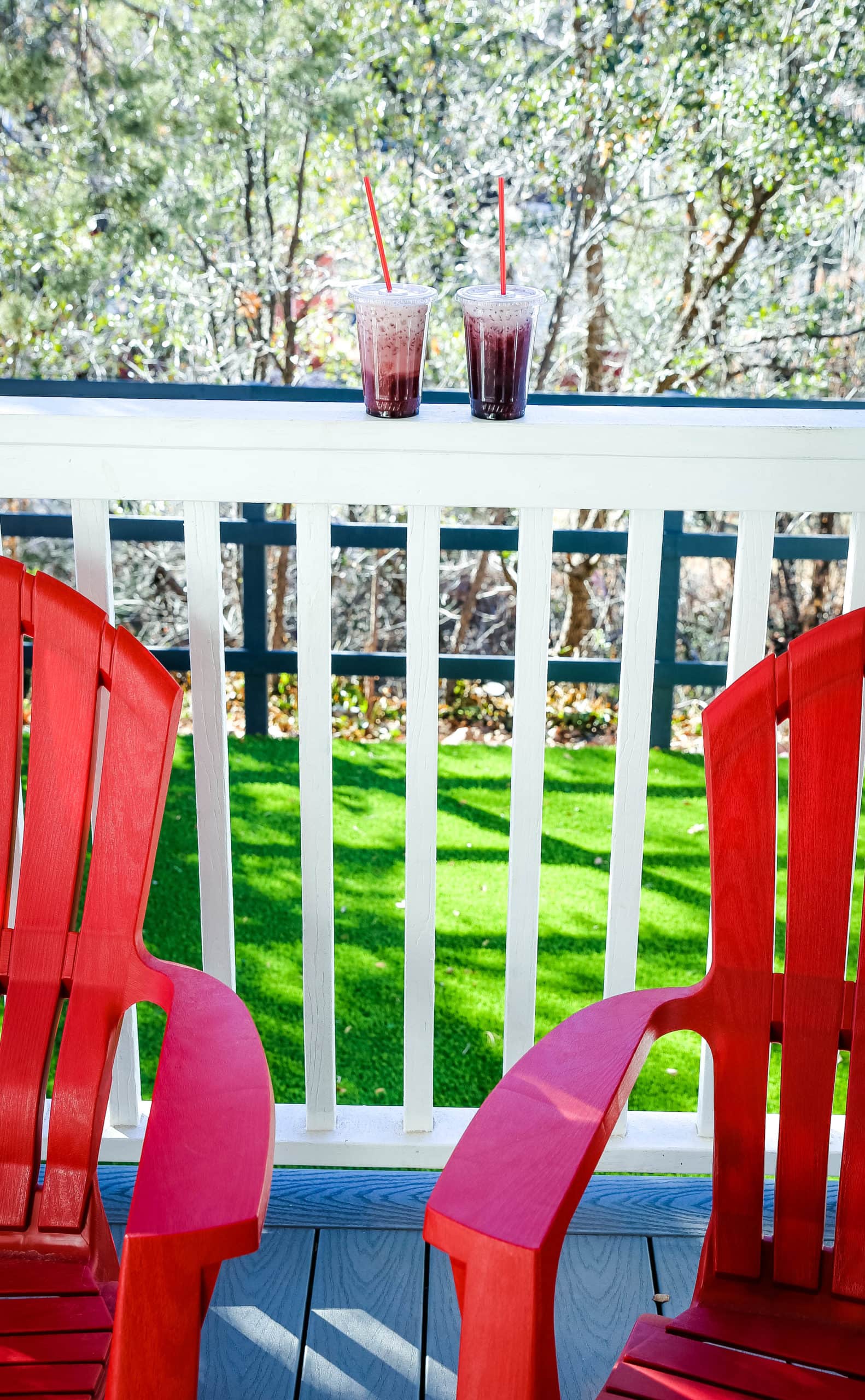 Cozy, warm, inviting beds are the name of the game at the Strawberry Inn in Strawberry, Arizona.
After all of our shopping adventures, we literally fell on the softest luxurious bed and took the best afternoon nap. Hey, hiking, eating ice cream, and shopping is exhausting.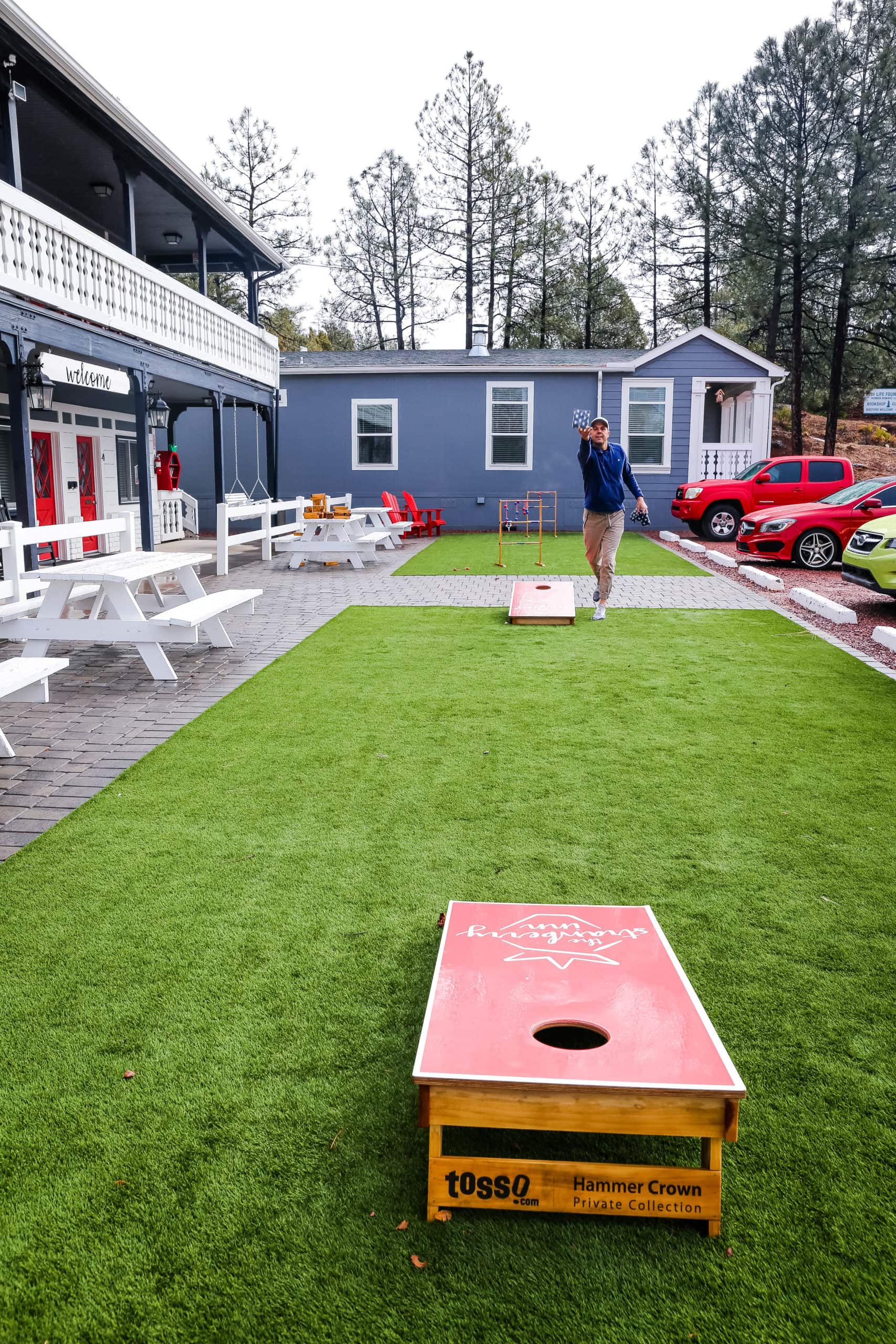 When you are rejuvenated from your adventures, you can place some games outside such as cornhole and ladder ball on the grass. It was so much fun to see who could beat each other in cornhole!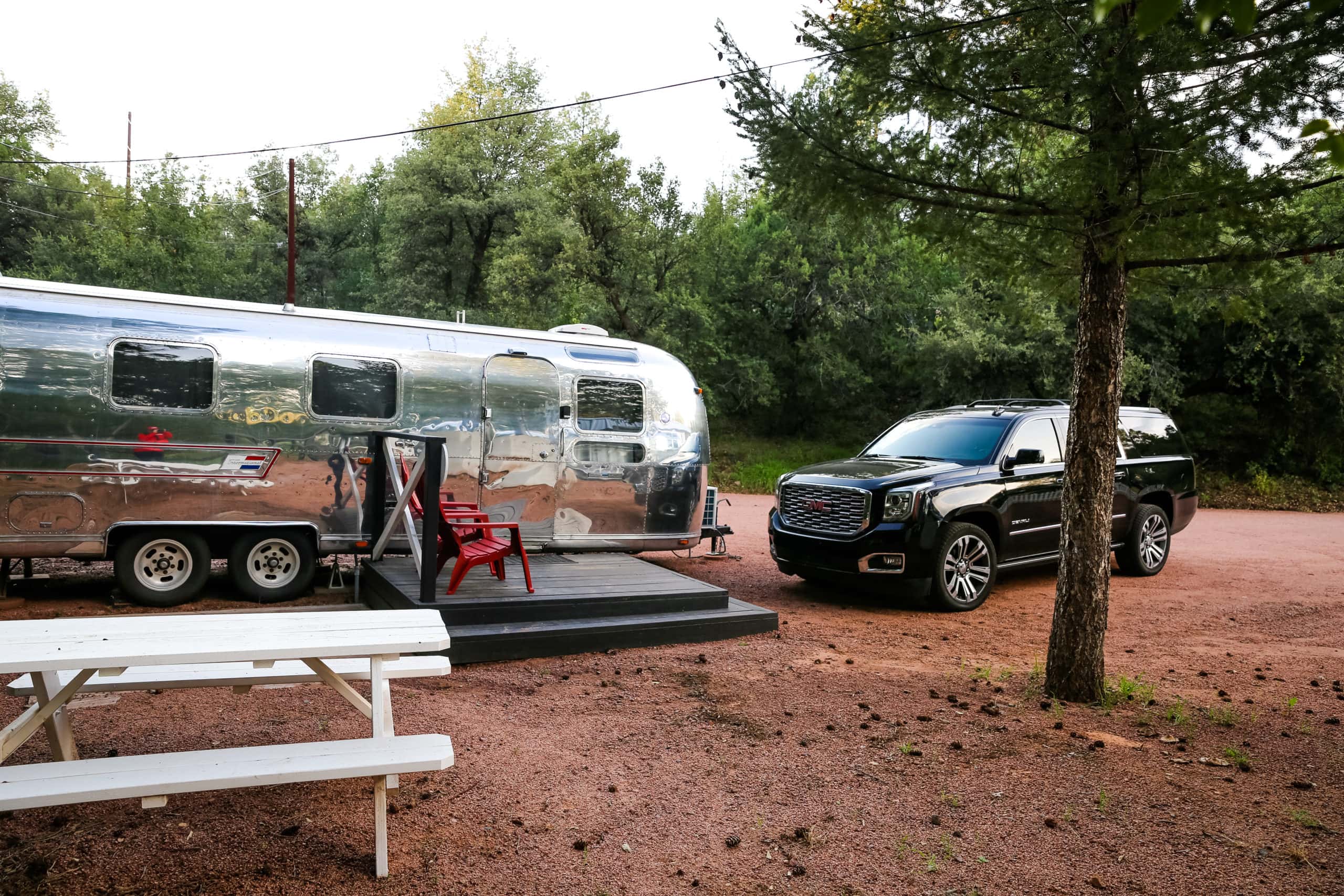 I just returned home (September 2021) from another amazing trip to Strawberry Arizona. This time I was able to stay in their new remodeled vintage airstreams. When I am staying somewhere, I look for the following things — cleanliness, comfort, and a really good hot shower.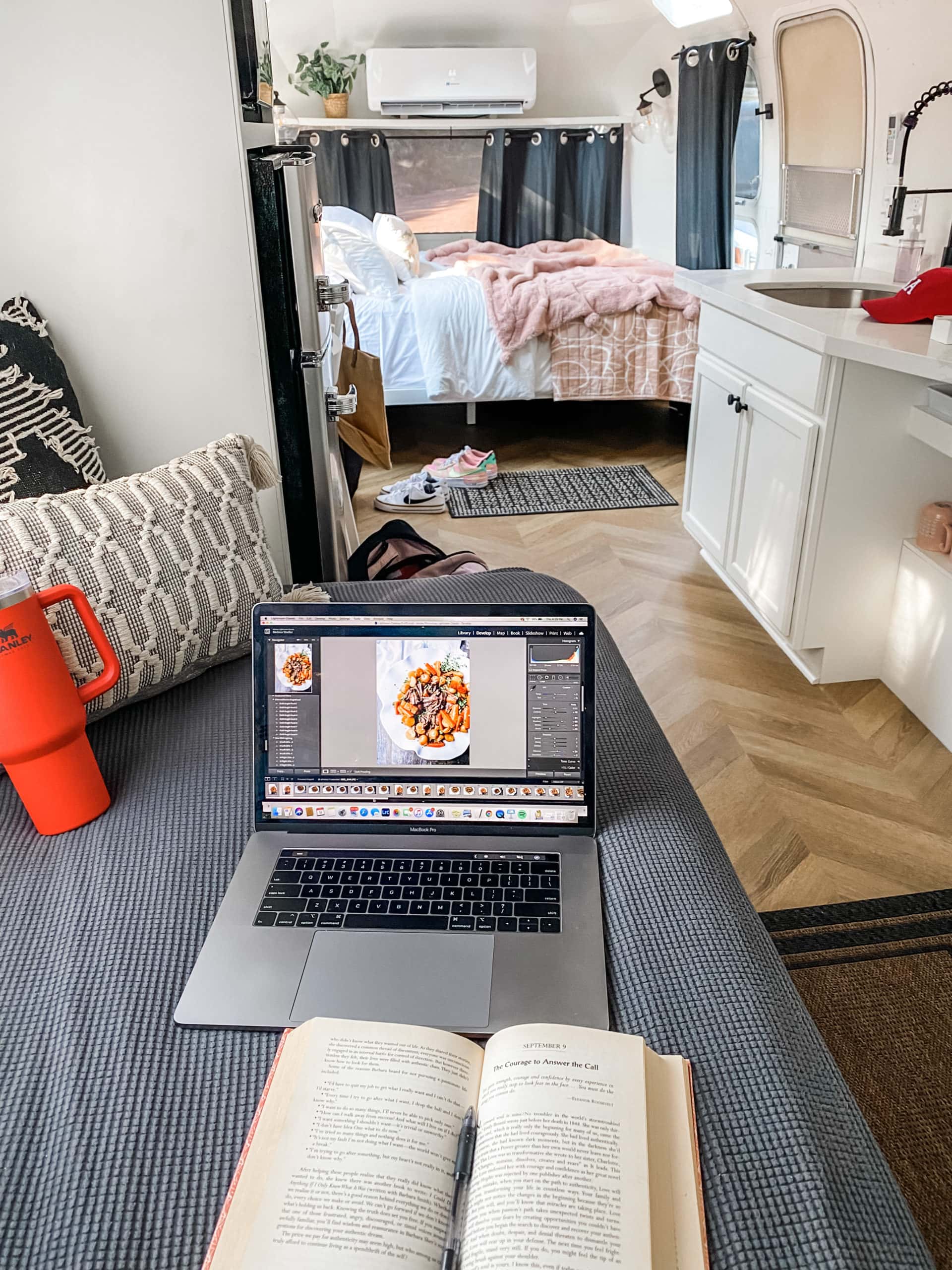 I was amazed at how cozy this airstream was. The bed was so comfortable with the coziest bedding. The shower was incredible with a good amount of pressure and hot water and it was so clean. I loved it so much and can't wait to go back!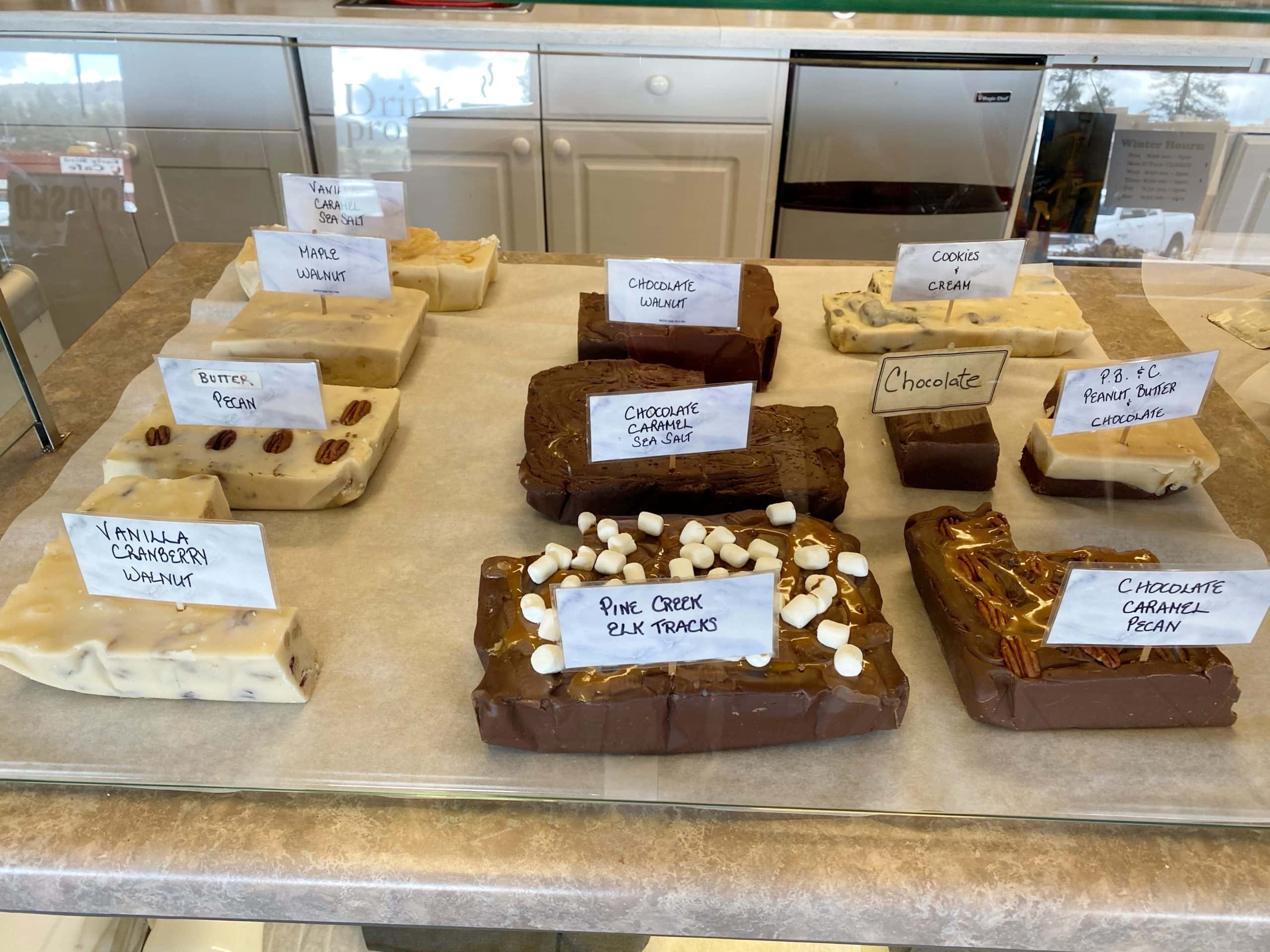 Where to eat in Pine-Strawberry Arizona
There are so many yummy places to eat in Pine Arizona! Actually, two of our favorite restaurants of all-time are in Pine, Arizona. Now that is a bold statement and I recognize that and stand by it 100%. I would drive two hours just to eat at the Old County Inn or Pinewood Tavern.
After waking from the super relaxing nap, we had developed quite the appetite and had our mind set on one restaurant. We had done some research ahead of time and heard rave reviews about a restaurant called, the Old County Inn, that just opened a year ago. I went online and salivated looking at the menu. I wanted to order EVERYTHING! Do you ever go to those places where everything on the menu looks good?
As we parked the car and started to walk up to the Old County Inn, we could hear the live music playing and it was so charming. There was a wait for a table and as we waited, we walked around and took it all in. It was as if time just slowed down and we were loving every minute of it.
We were waiting for an outside table but walked inside to talk to some of the employees. It was imperative that I find out what was good before I ordered, of course. I ended up meeting Michael, the chef and owner, who was creating some pizza pie masterpieces in the wood-burning stove. Almost everything on the menu is handcrafted and made from scratch — even the bacon and sausage, which I respect greatly.
It was finally time to order and you would think we were ordering for 4 people! We went a little crazy. As the food started coming, it exceeded our expectations. The cheese dip with homemade breadsticks was out of this world and the chicken tenders were crispy on the outside and tender on the inside. The homemade buttermilk dressing and pickles put it over the top.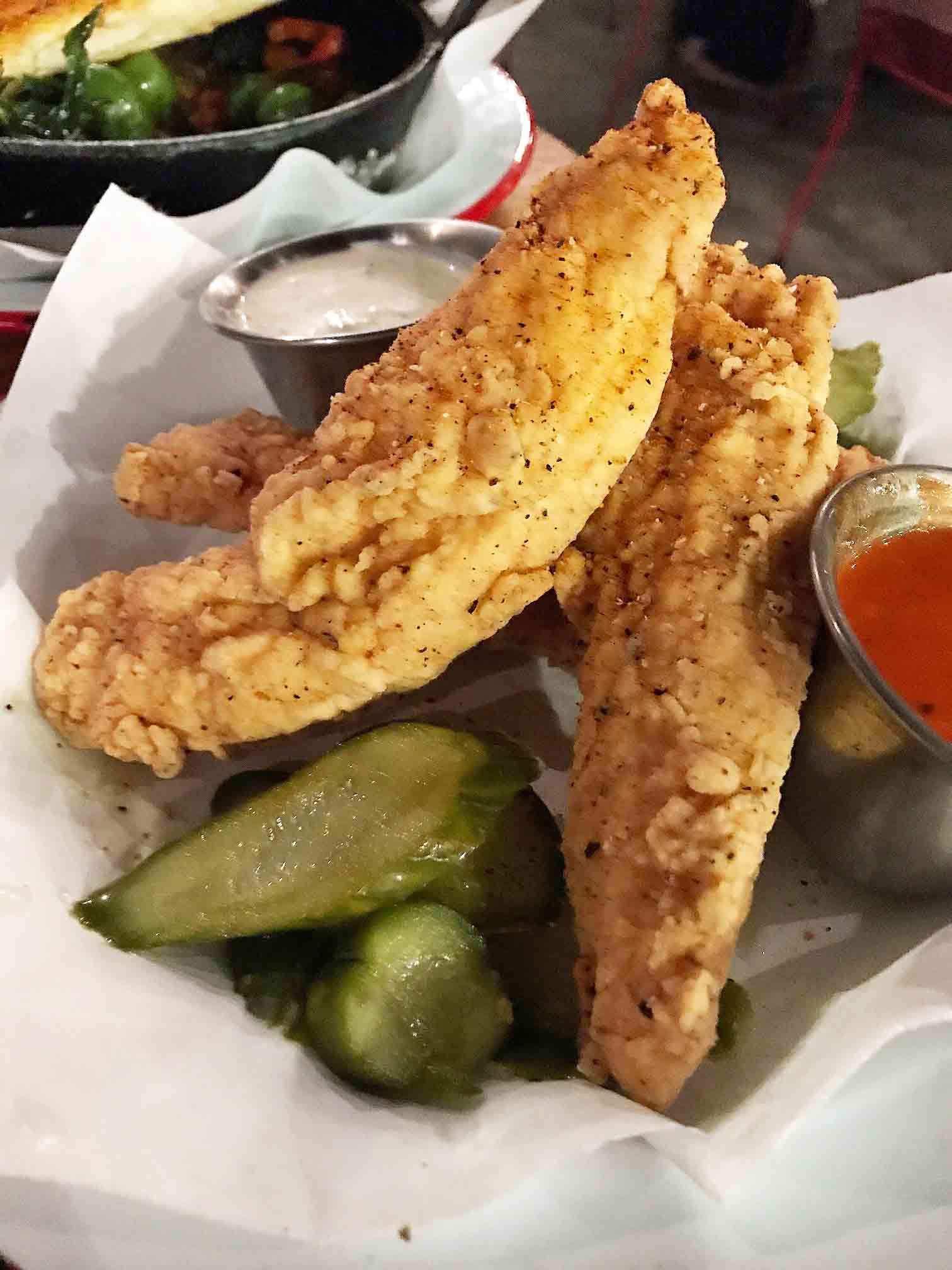 The meat pie was beyond heavenly and we savored every single bite. We must have stayed for hours as we talked to those around us and it was as if everyone was away from their phones for a bit and were connecting.
We loved being able to talk with the owner, Michael Dahling and his wife Jessie about how opening up this incredible restaurant in Pine Arizona came to be. Another one who had a vision and is making things happen in Pine, Arizona! I am seriously still dreaming of that food. Dean and I are can't wait to eat that food again. Everything was outstanding!
This time we were able to try out the Pinewood Tavern, which is new to us since our last trip. Can I just tell you that EVERYTHING on the menu spoke to us. This was our kind of food and everything looked and sounded amazing. We settled on 3 main entrees for the TWO of us. This is what happens when we can't decide.
The burger was stellar and a 10/10. It was juicy, it had the perfect amount of spice, it had the most amazing creamy sauce. We also got the pastrami reuben sandwich and I could die a happy woman right there with that sandwich. I hear the Pine Prime Dip is out-of-this-world good too. Basically, with Michael Dahling at the reigns, I don't think you can go wrong.
There's a new deli in town called Pine Provisions and it was outstanding! I ordered the cuban sandwich and it was phenomenal and am going to try the meatball sub next time. Their to-go salads looked amazing too!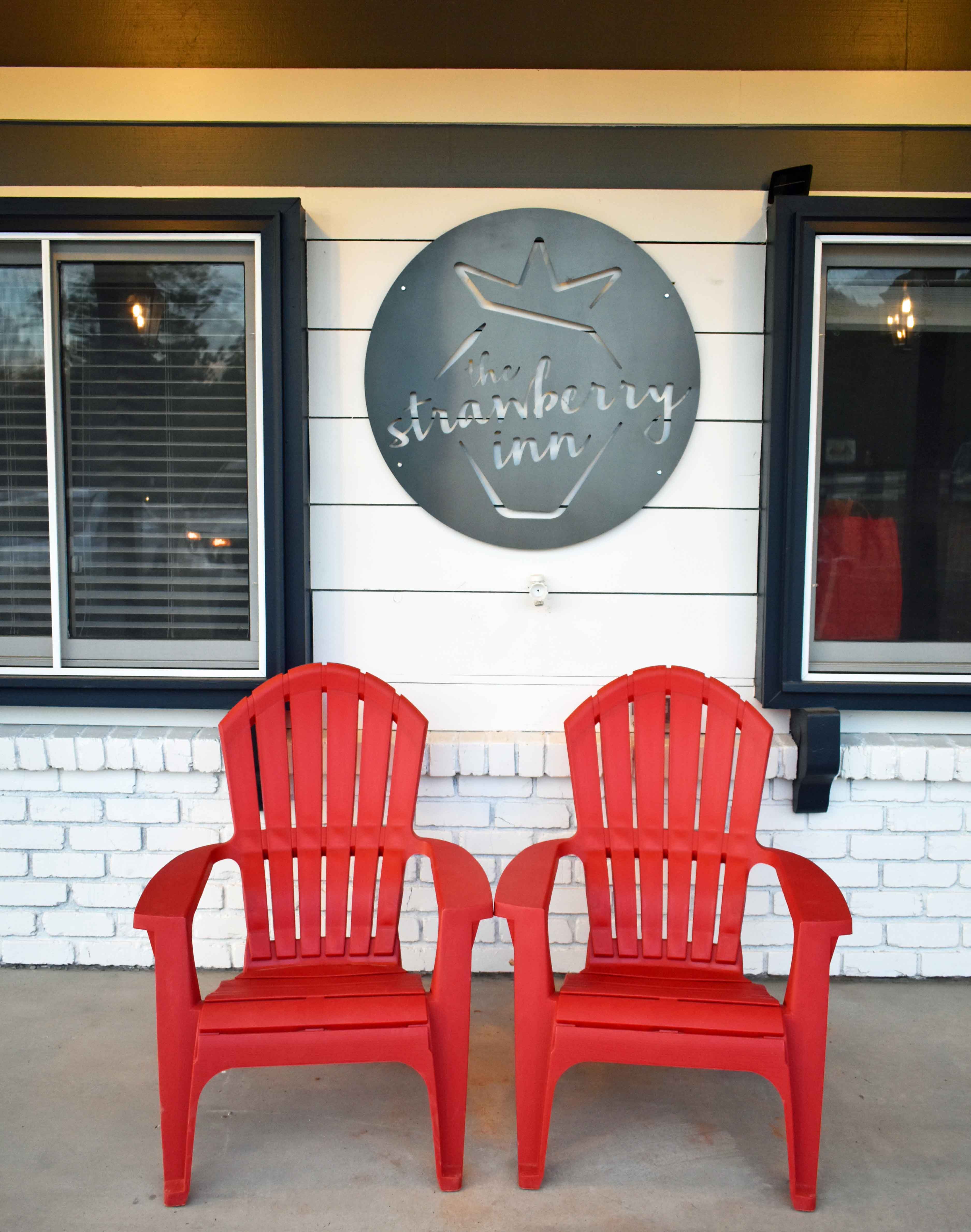 I just love small towns where everyone knows each other. Everyone was so nice and friendly and took the time to sit and chat. After our fun and quiet night in town, we were ready for a good nights sleep. But ready to find more delicious restaurants to try tomorrow!
The next morning we headed to the Randall House on Main Street in Pine. It was an old house transformed into a restaurant.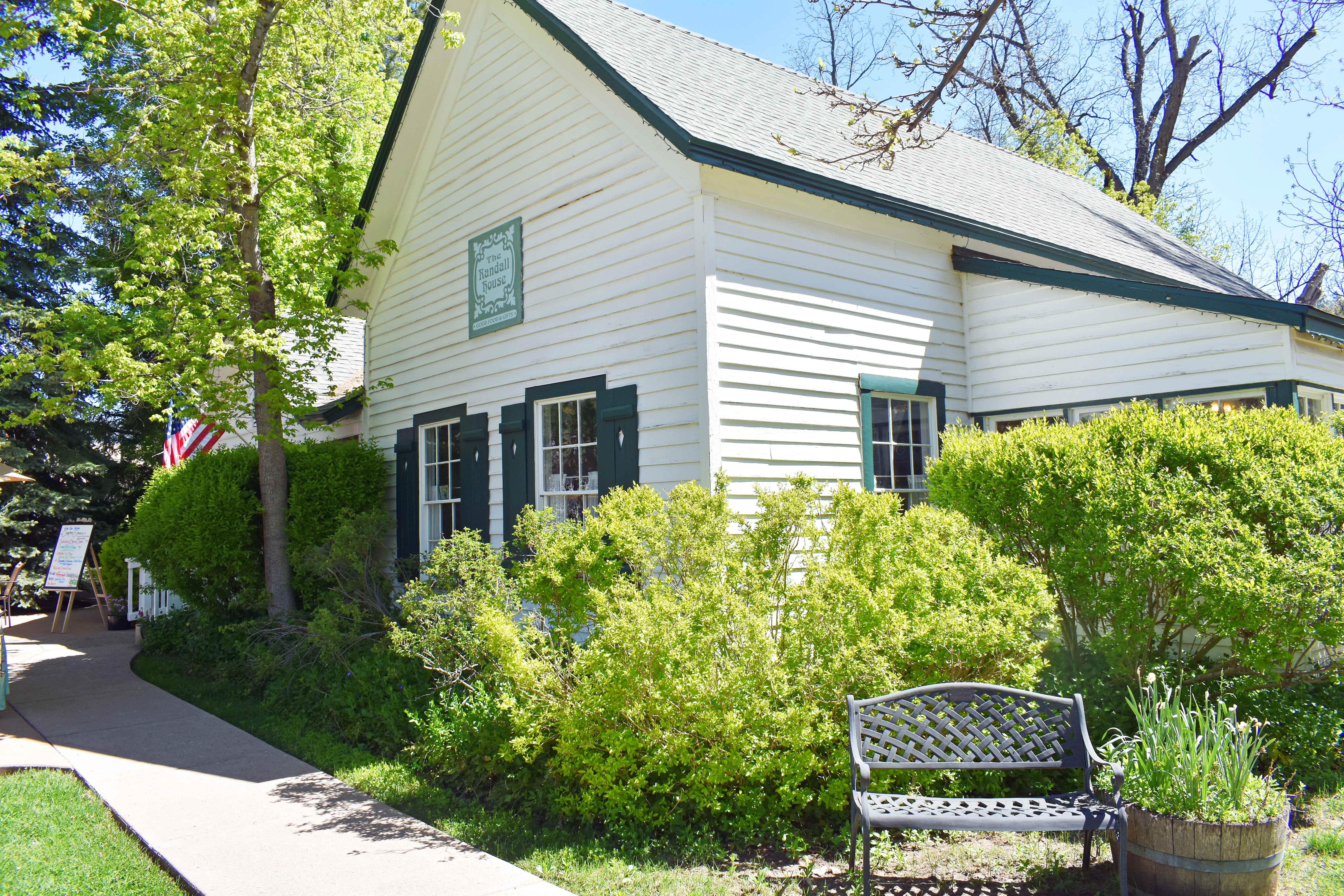 We sat outside and ate our Hatch Chili Sausage Omelette and Strawberry Cream-filled Crepes. The next time we went we ordered the veggie egg scramble and it was so full of veggies. We love the small-town charm of this place.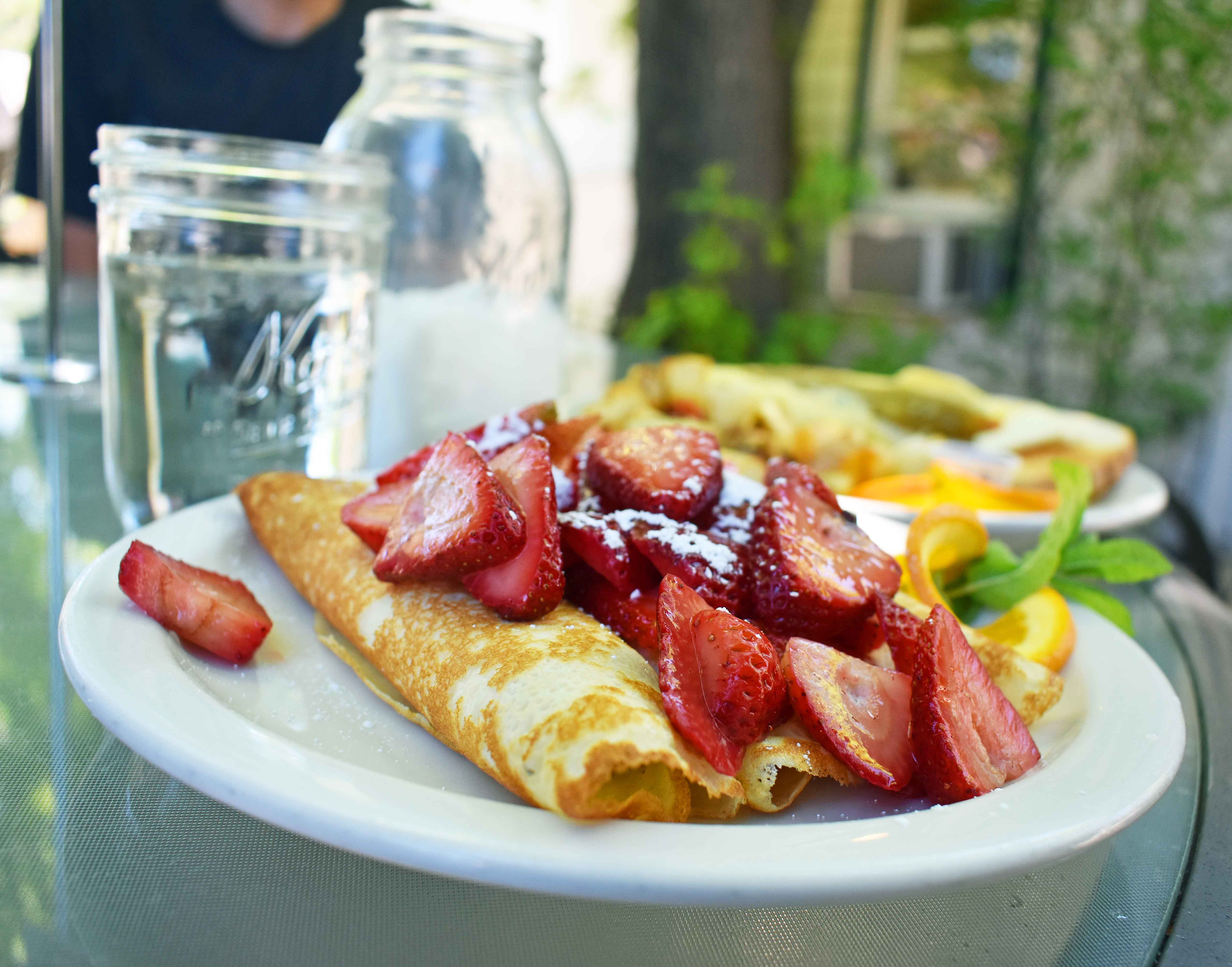 The homemade Key Lime Cream Soda put it over the top for my husband. The setting was absolutely beautiful.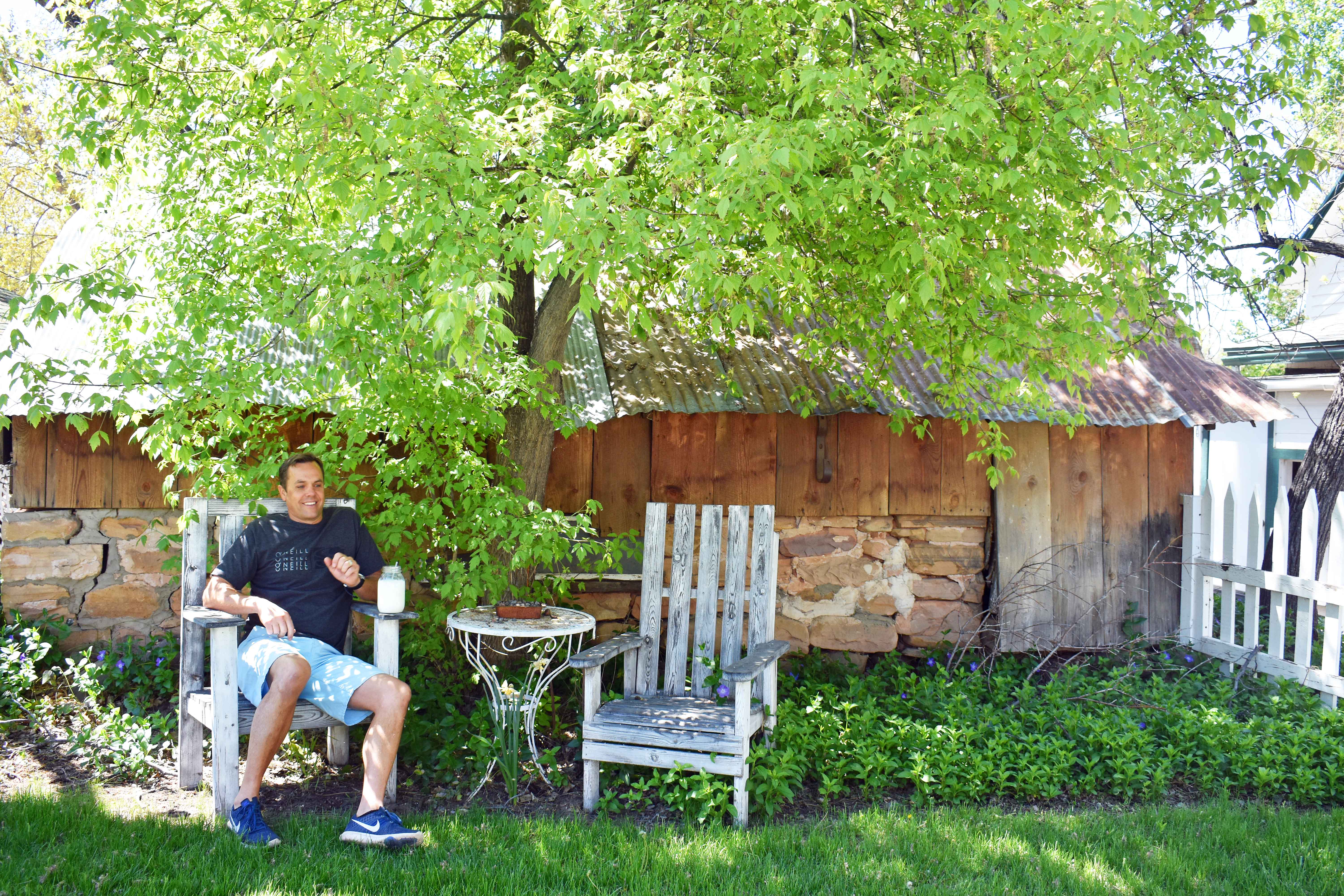 We discovered a few more places you can't miss. We loved the Pine Creek Fudge and Espresso. The cinnamon rolls are soft with a hefty amount of homemade cream cheese frosting and we ended up buying 6 of them. They are THAT GOOD. The fudge was creamy and flavorful. They make their large cookies from scratch every single morning too.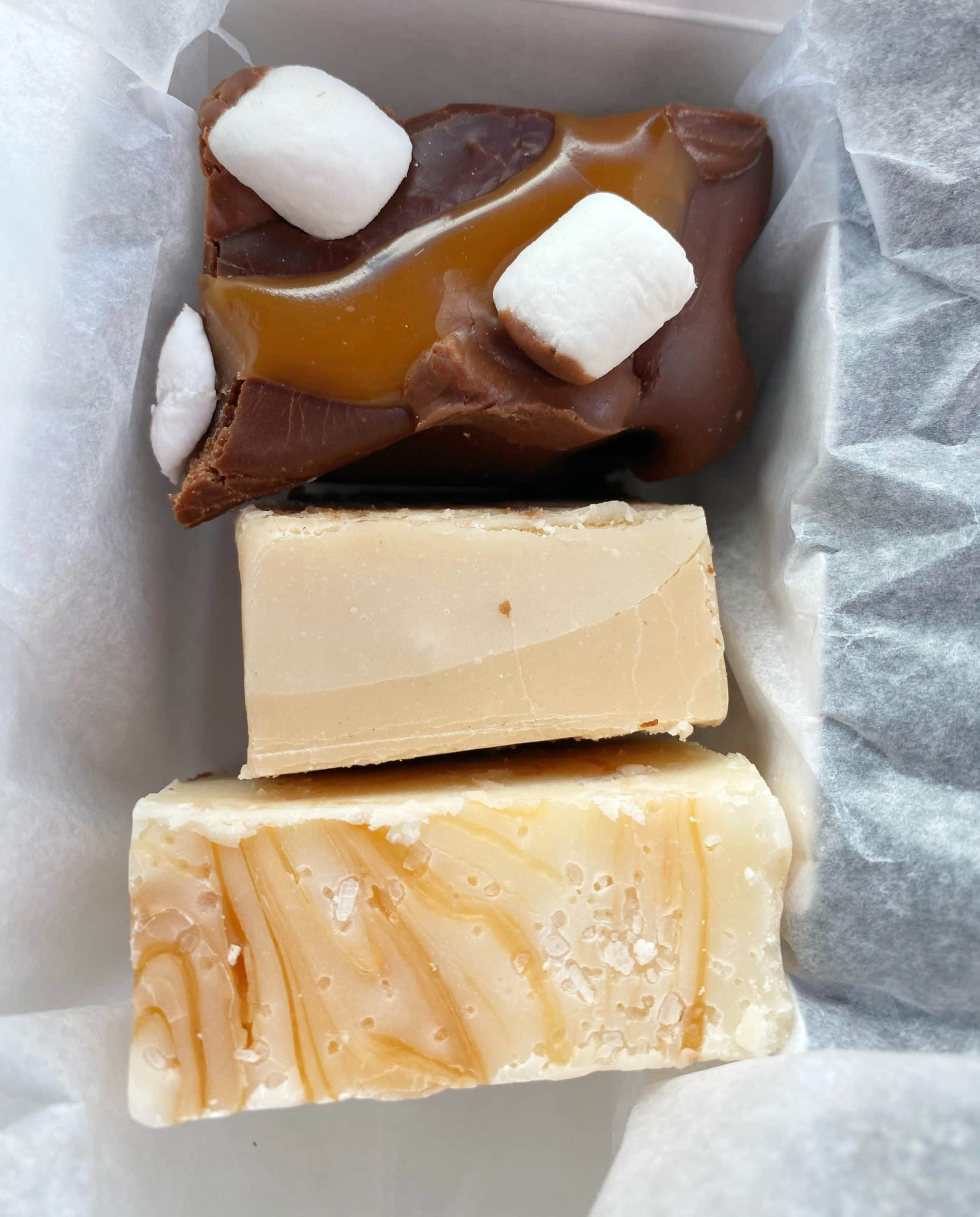 We tried the Pie Bar in Strawberry as well. They serve mini pies such as mixed berry and apple but are known for their empanadas. We ordered a green chili pork and chicken pot pie. The green chili pork may have been a little on the dry side but had good flavor but the clear winner was the chicken pot pie. My husband was raving about that one!
On Friday morning, we hit the Farmer's Market in the yellow house next to the grocery store. It was filled with artisan breads, homemade jams and salsas, fresh fruits and vegetables, and the friendliest people. They only accept cash or check and after we racked up a $25 tab, we realized it was cash only. The owner was so kind and said, "just mail me a check." How amazing is that? We found out there was an ATM in town and was able to get cash out and pay him. We were so amazed and impressed with the generosity of this kind man.
There was also a mother-daughter team selling fresh farm eggs on the side of the road. They also sold their homemade bread, and artisan soap and lotion made in home. There is so much satisfaction is supporting LOCAL business.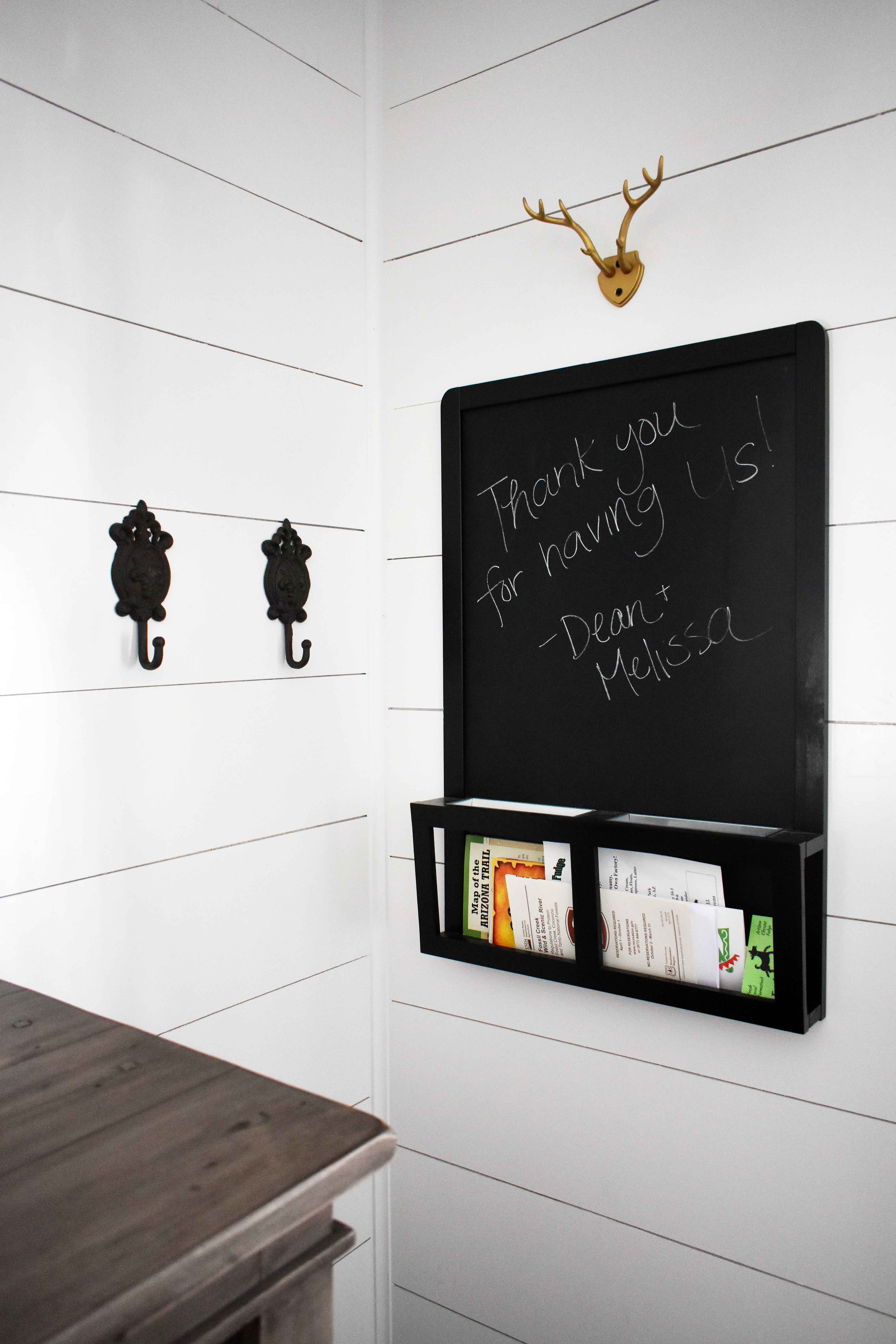 If you are looking for a little getaway to cooler temperatures, this may be the place for you. We loved our weekend getaway in Strawberry Pine, Arizona and can't wait to go back!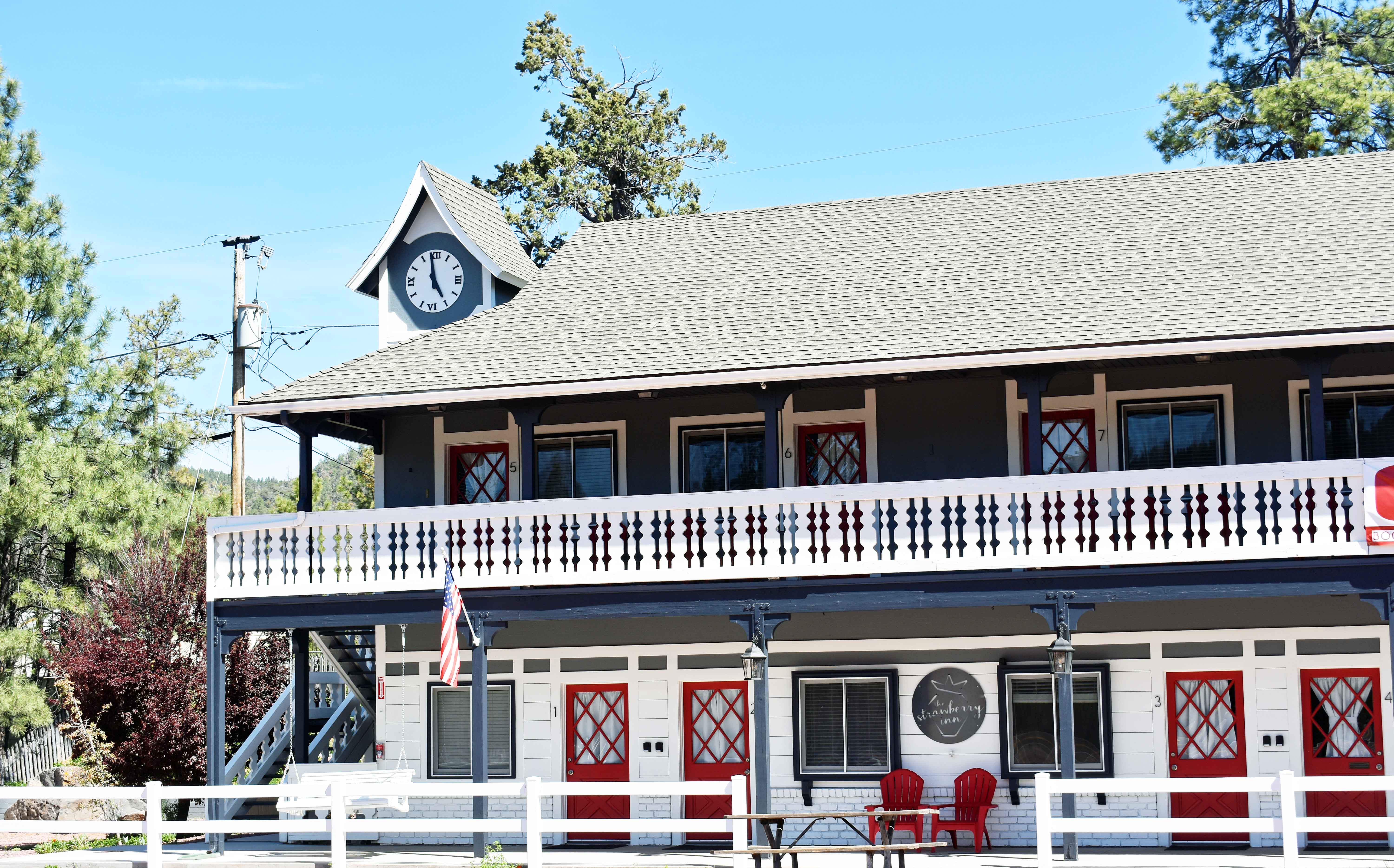 You can find out more information about the Strawberry Inn by clicking HERE. We love coming up here and getting away from the hustle and bustle of life. It is so relaxing!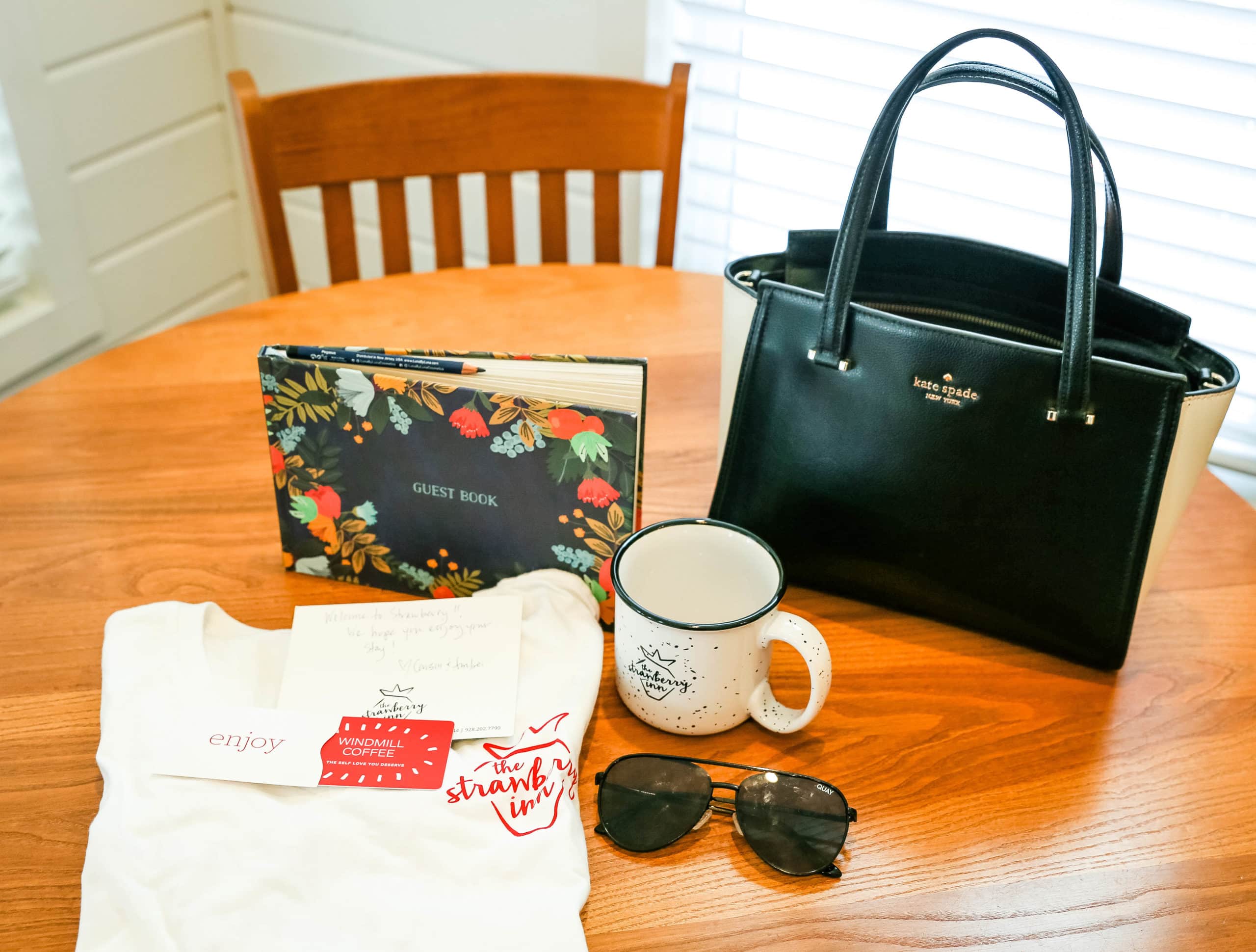 Now we have to get back to "reality" but we are already planning our next trip back. Happy Travels, my friends!