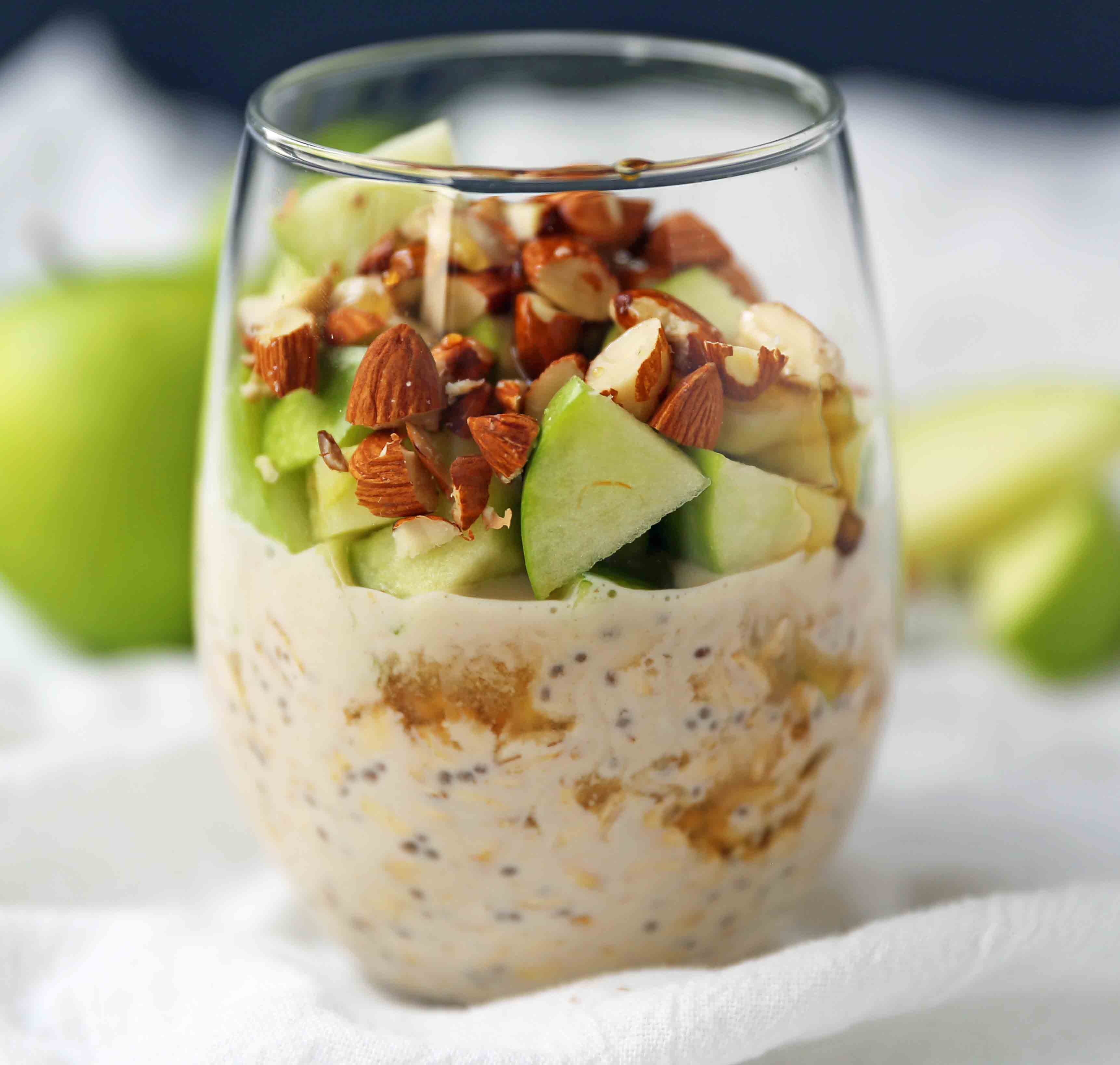 Apple Pie Overnight Oats
Healthy rolled or steel-cut overnight oats made with greek yogurt, 100% real maple syrup, green apples, and almonds. A no-sugar-added filling breakfast! 
If I want to make my four kids a healthy, quick and easy breakfast, I go to overnight oats. My kids are back in school and leave at all times in the morning -- 6 am, 7 am, and 8 am. It is non-stop chaos in the morning around our house so if I can make a simple breakfast ahead of time that will keep their bellies full so their mind can focus on school, then it is a successful morning!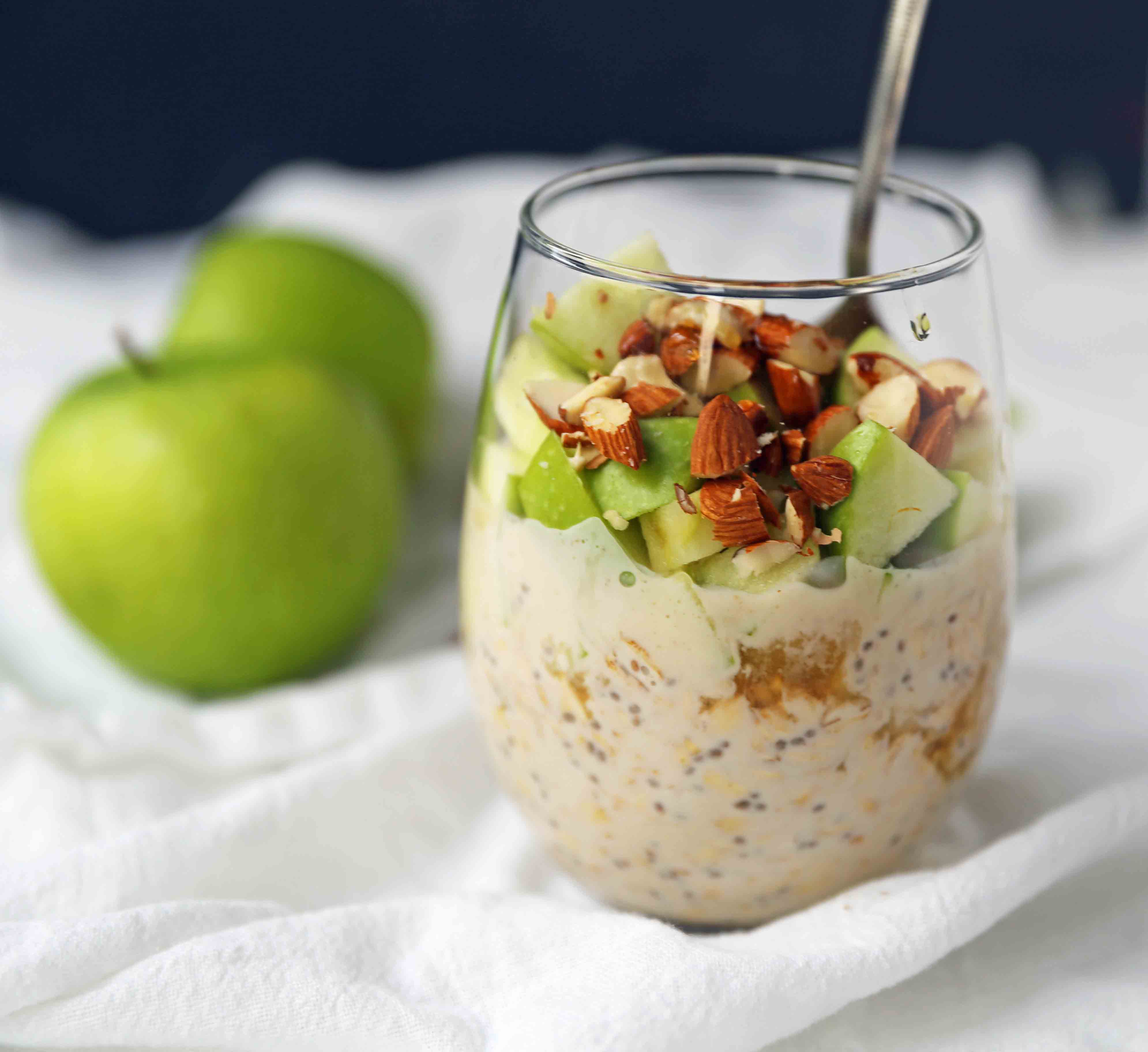 What are overnight oats?
A healthy no-cook, make-ahead oatmeal that is usually mixed with some sort of milk and fruit. Greek yogurt can be added for extra creaminess, protein, and healthy digestive benefits. Chia seeds are added because they add fiber and protein and act as a binder as they expand.
Since I have to keep my kids immune system functioning at its highest level, I try to sneak probiotics and nutrient-rich foods to keep them strong and healthy.  A healthy immune system starts in the gut! This overnight oat recipe starts with steel-cut rolled oats. Rolled oats are less processed than the 5-minute oats so they are better for your metabolism. Oatmeal is a heart-healthy, good-for-you carb that keeps you satisfied for a long period of time.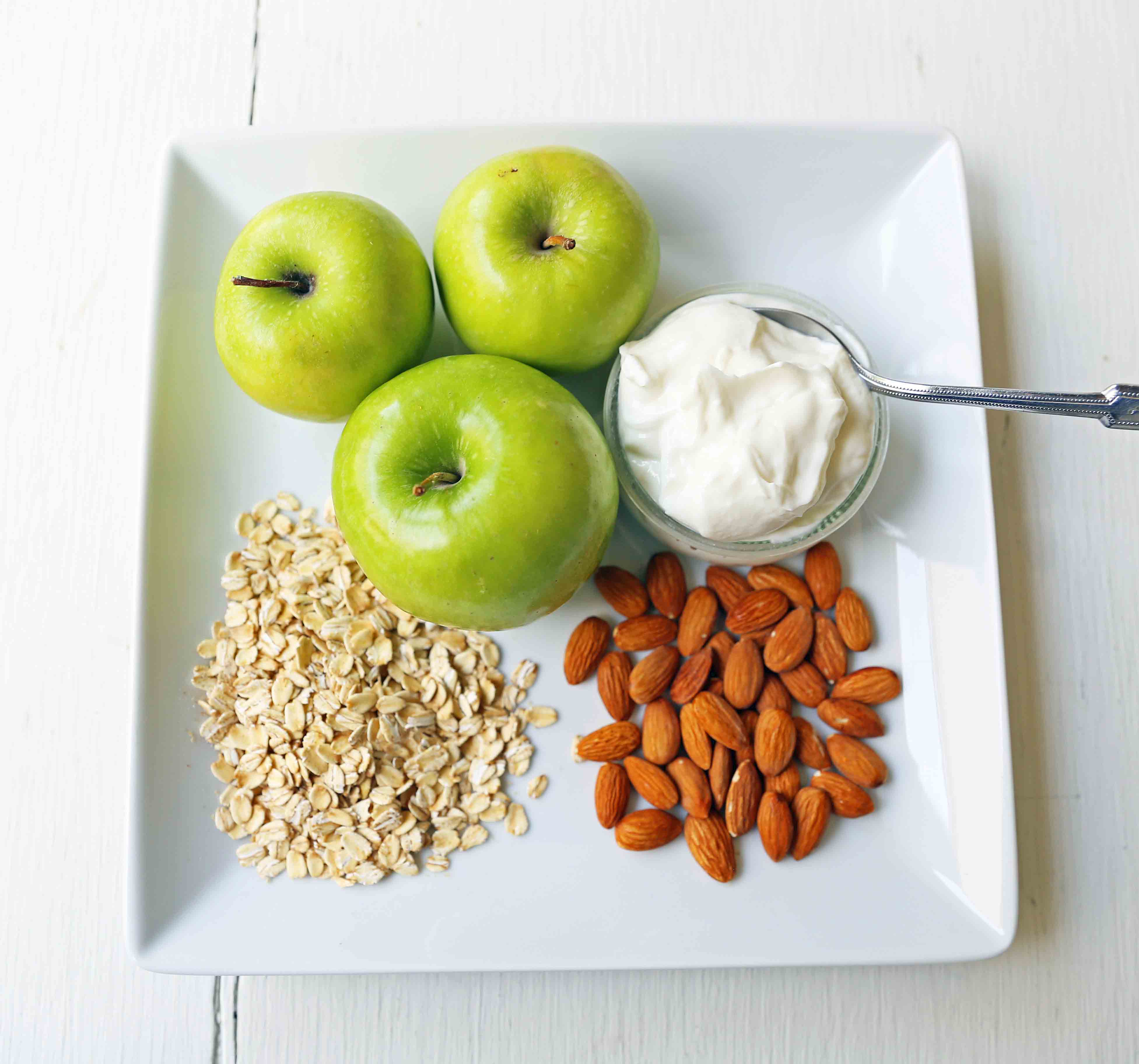 What to add into overnight oats?
Add unsweetened almond milk, coconut milk, or canned coconut milk, which adds creaminess without any extra sugars.  Greek yogurt is my secret ingredient as it adds good bacteria (hello healthy digestion) and a boost of protein. Instead of adding table sugar, I use 100% real maple syrup, which is an all-natural sweetener. Chia seeds add fiber, protein, and bring it all together. A touch of cinnamon keeps the metabolism working and blood sugar down.
The beauty of overnight oats is that once you have the basic recipe down, you can change it up all of the time with different toppings. These Apple Pie Overnight Oats are made with crisp green granny smith apples, crunchy almonds, and sweet all-natural maple syrup.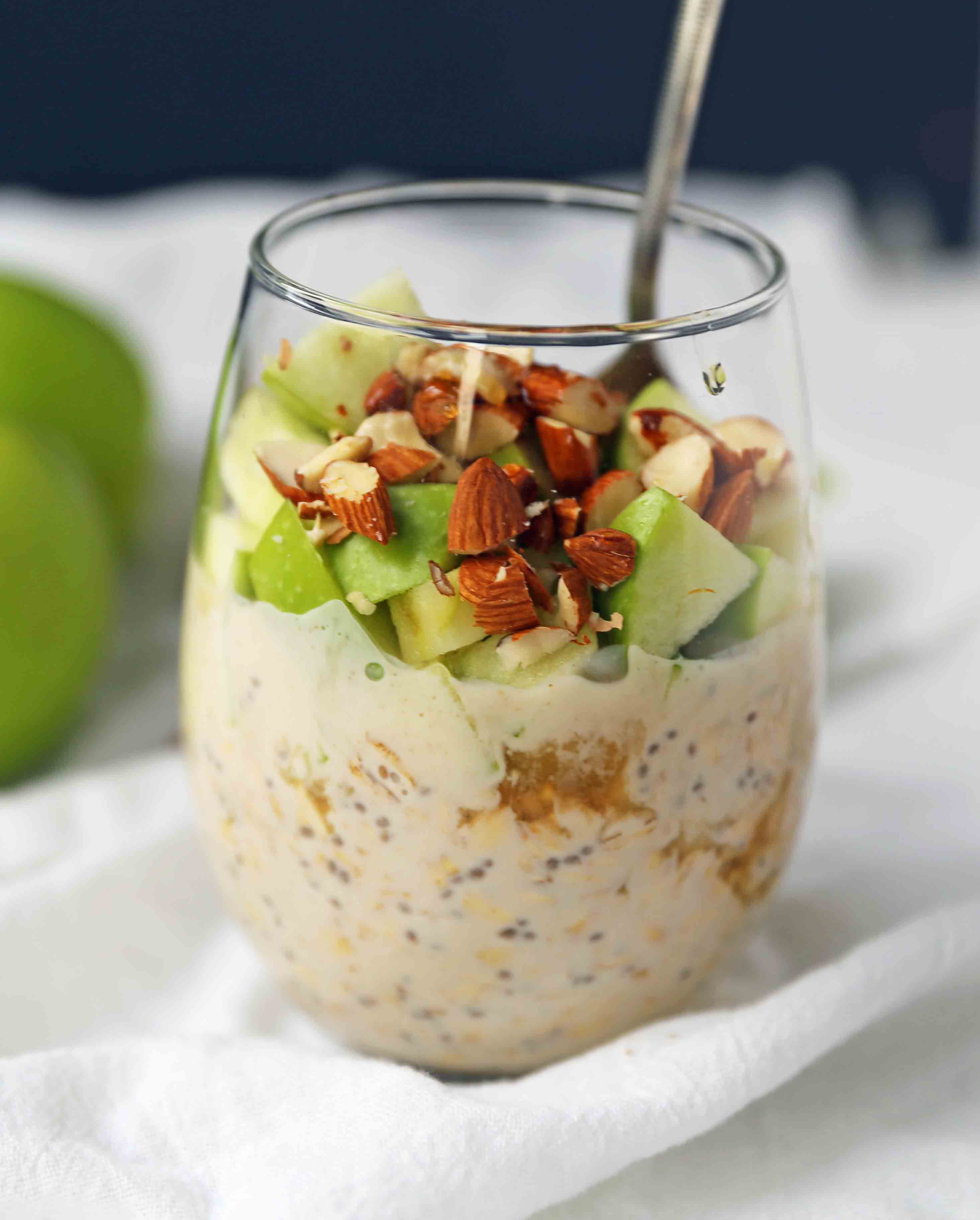 How long to chill and refrigerate overnight oats?
Overnight Oats needs time to set-up and soak up the milk and yogurt. I like to make my overnight oats the night before, which allows it to chill overnight.  It needs at least 5-6 hours to set-up and to soften.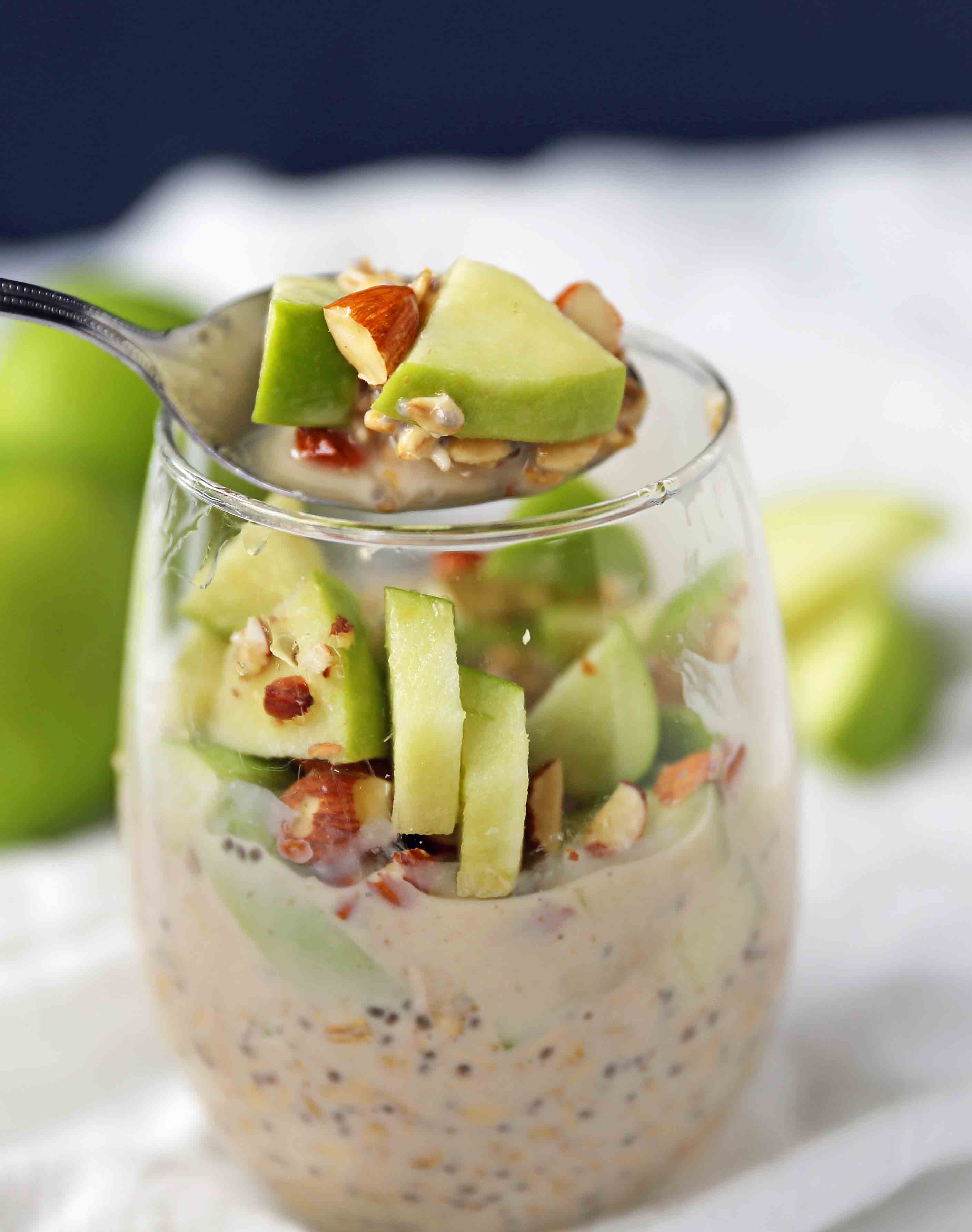 When should I add topping to overnight oats?
It is best to add the toppings after the overnight oats have chilled and set-up. Add the chopped apples, almonds, and an extra drizzle of maple syrup when ready to eat it.
You can find all of these ingredients at your local Kroger store (which is Fry's for us in Arizona).  They are even offering $50 worth of wellness essentials digital coupons to help to save on items to keep your immune system healthy and strong. I use my Fry's app digital coupons all of the time and won't go shopping without them! You can find out more by heading over to www.frysfood.com/wellnessyourway and by downloading the Fry's app.
If you love overnight oats recipes, you can find more here -- OVERNIGHT OATS -- 5 WAYS.
Pin on Pinterest: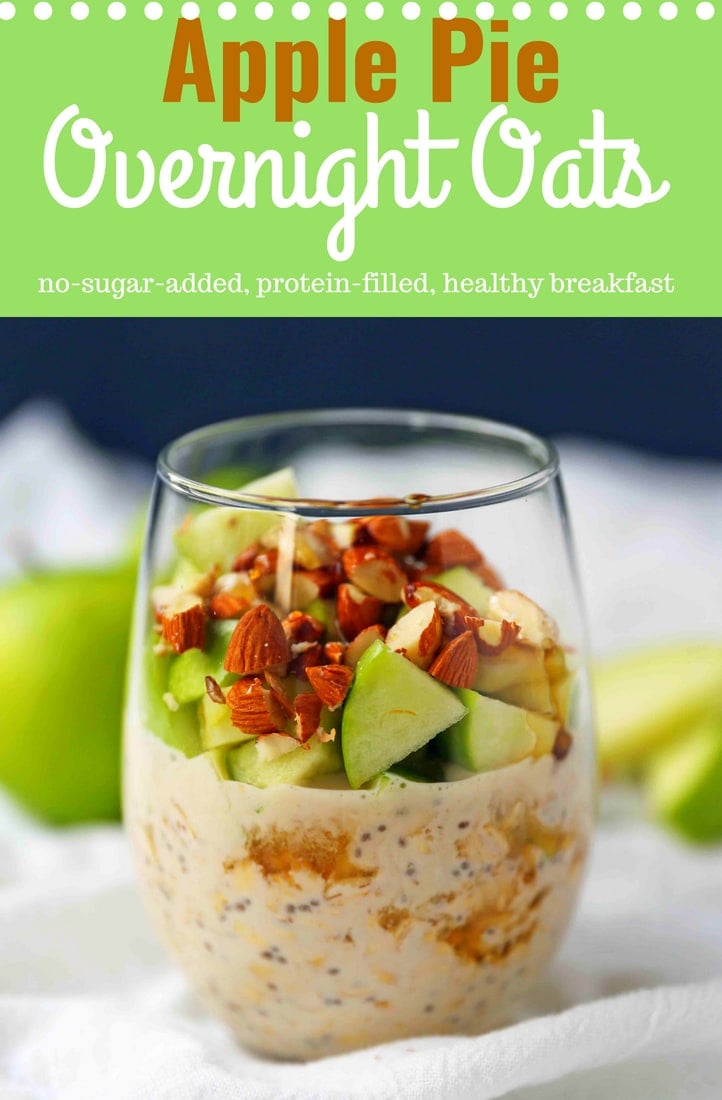 -