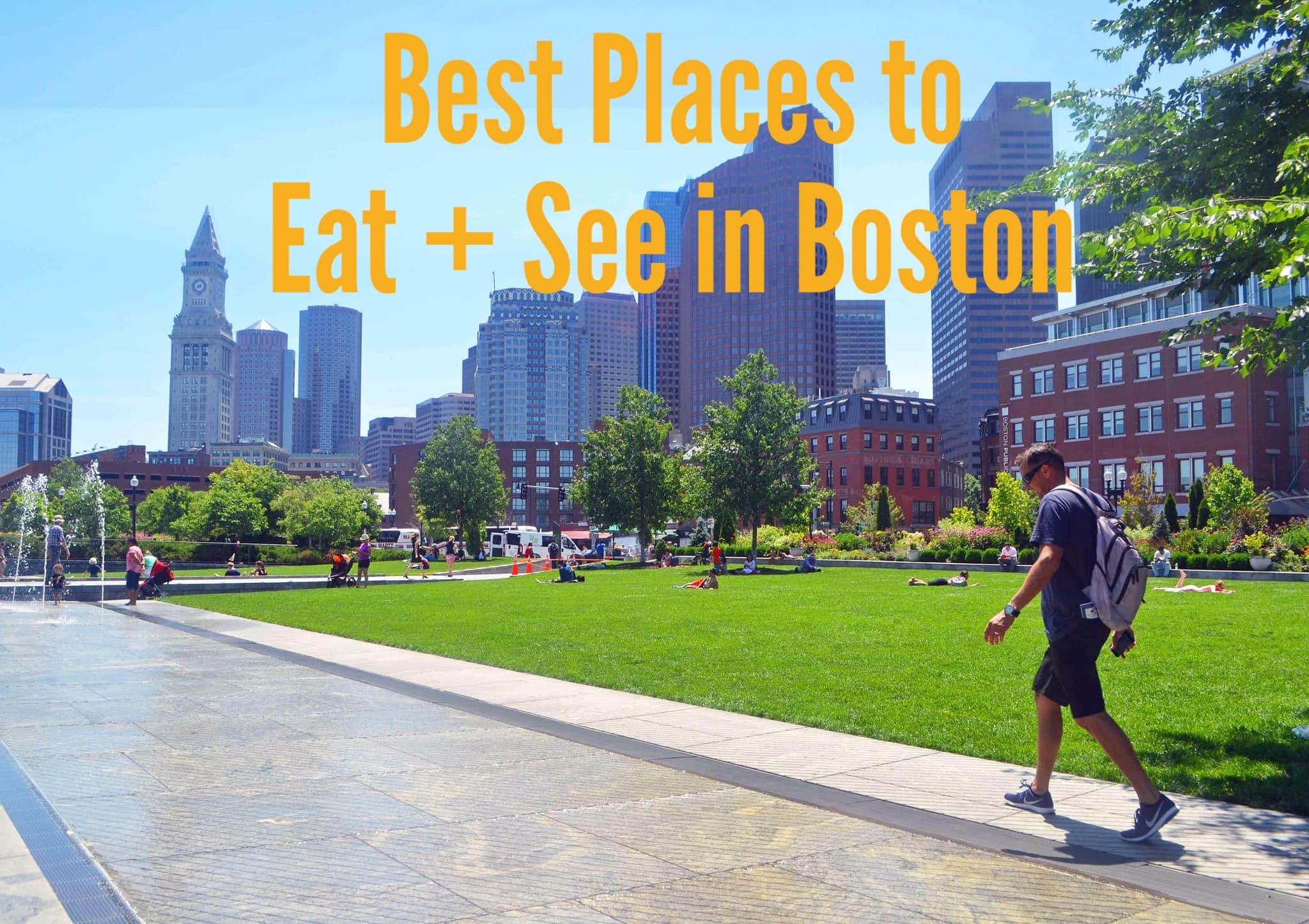 Traveling to historic and beautiful Boston had been at the very TOP of my bucket list for years.
It was the fall of 2007 and we had plans to travel to Boston to watch my sister-in-law, Christeena, star as Glinda in the Broadway tour of Wicked. Hello curve ball.
I received great news that I was pregnant with my fourth child but the bad news was the inevitable morning sickness….that lasted all day long. I knew what was coming as I experienced it with my other three kids but this pregnancy was profoundly different. It was much worse and there was no reprieve. I couldn't even keep down my usual standby Zofran….the amazing anti-nausea medication…for even a minute.  I was a hot mess! The trip to Boston was canceled but I vowed to get there someday!
I was finally able to experience the charm, warm people, good food, and historical beauty of Boston. I loved every minute of this trip!
If you have read any of my travel posts — California Pacific Coast Highway 1 Road Trip Guide and Best Places to Eat and See in NYC, you will know one thing…..I never take a trip without a significant amount of planning and research.
This trip to Boston was no different!
I am sharing the best places to eat and see in Boston.  This comes from much research and tips from the locals and friends who call Boston home. This was one of the most beautiful cities I have ever been to and it exceeded my expectations. I fell in love with Boston!
WEATHER:
The best times of year to visit Boston is in the late Spring when the flowers are blooming or in early Fall to see the gorgeous autumn leaves. Summer can be gorgeous as well but can get warm in the middle of the day. There are plenty of places to see where you can stay cool.
TRANSPORTATION:
There are several options for getting around town. The subway system, UBER, and bicycles are great ways to see the city. There is a Charlie Pass/Card available for $11/day or $18/week, which is a good value.
BEST THINGS TO DO IN BOSTON:
 Freedom Trail — a 2.5-mile route that leads you to 16 historically significant sites. Explore historically significant churches, museums and burying grounds. Head North to South on the trail. Take a photo at Paul Revere's statue and see his house, which is still standing. This is a must do in the North End of Boston.
Boston Public Garden and Boston Common — it's a well-manicured 24 acre park with gigantic shade trees and a large lake.  Take a walk, have a picnic, or take a swan boat ride.
Faneuil Hall and Quincy Market —  three historic buildings filled with unique retail, amazing food and non-stop entertainment. We saw some hilarious street performers outside the market and loved it.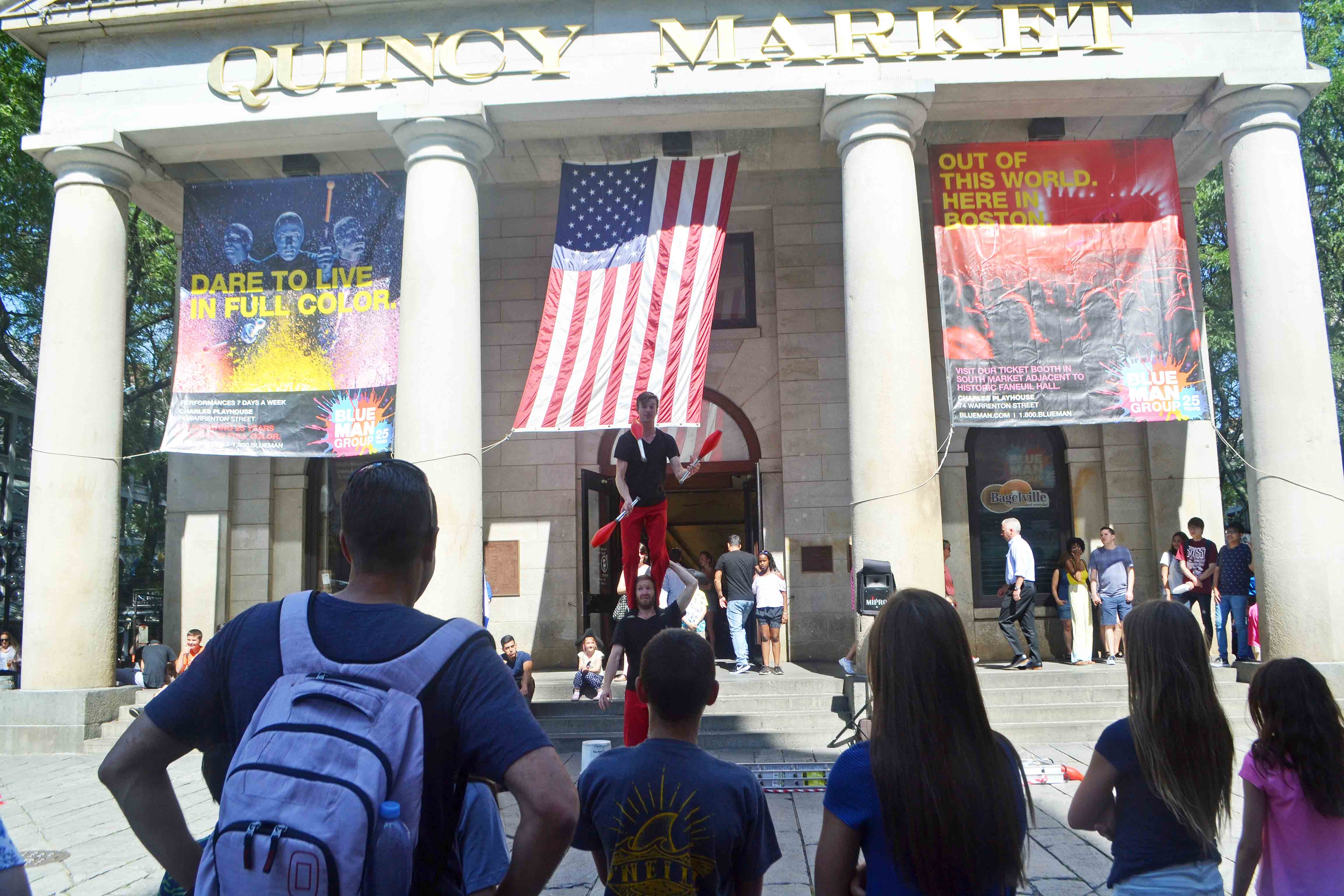 Old North Church — the oldest standing church in Boston and is located right on the Freedom Trail. Don't miss the Clough House, on the campus of Old North Church, features Captain Jackson's Historic Chocolate Shop and the Print Shop of Edes and Gill. Experience live demonstrations of 18th-century chocolate-making and printing processes! It was one of my favorite parts, of course.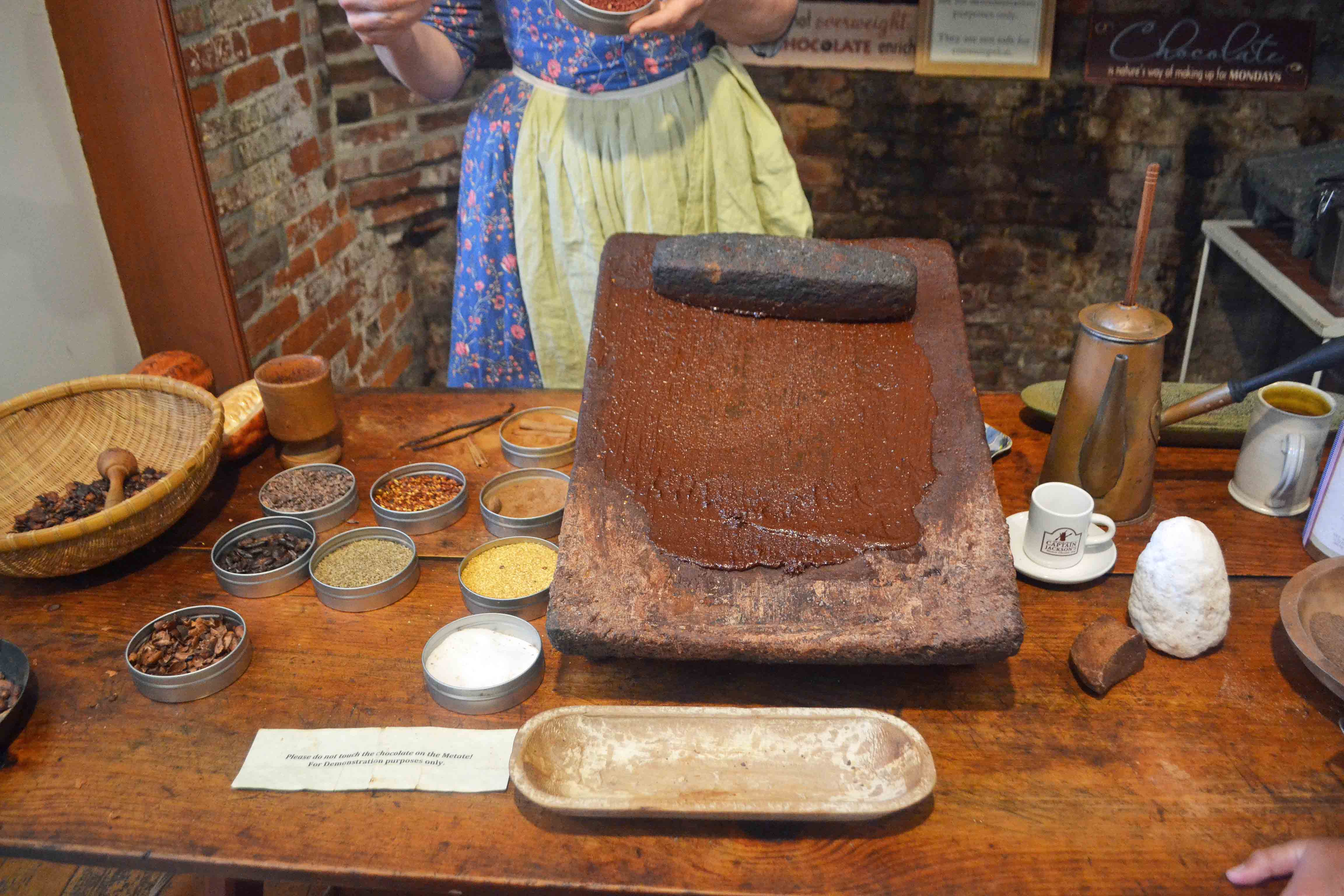 Fenway Park — see where the legendary Boston Red Sox play ball. There is so much history on this baseball field. Click here for Red Sox baseball tickets or Fenway Park Tours.
Trinity Church at Copley Square — a must see for its stunning architecture.
Museum of Fine Arts — fourth largest museum in the United States. It contains more than 450,000 works of art. You need at least several hours to explore this museum.  Wednesday nights after 4 pm, admission is by voluntary contribution.
The North End — the city's oldest neighborhood full of history and cobblestone streets. It's here that you'll find the Old North Church, Paul Revere's House, authentic Italian food and pastries. See below for food recommendations.
Boston Public Library — one of the largest libraries in the country. Beautiful architecture.
Boston Tea Party Ships and Museum —  an interactive, high tech, floating museum.  Climb aboard replicas of ships and interact with live actors, take in a multi-sensory film and enjoy 3-D holographic interactive exhibits.
Duck Tour of Boston — a land and sea tour that takes you on an open air bus around the city and transforms into a boat for a sunset cruise along Lake Charles. A great way to see the city if you don't want to walk it.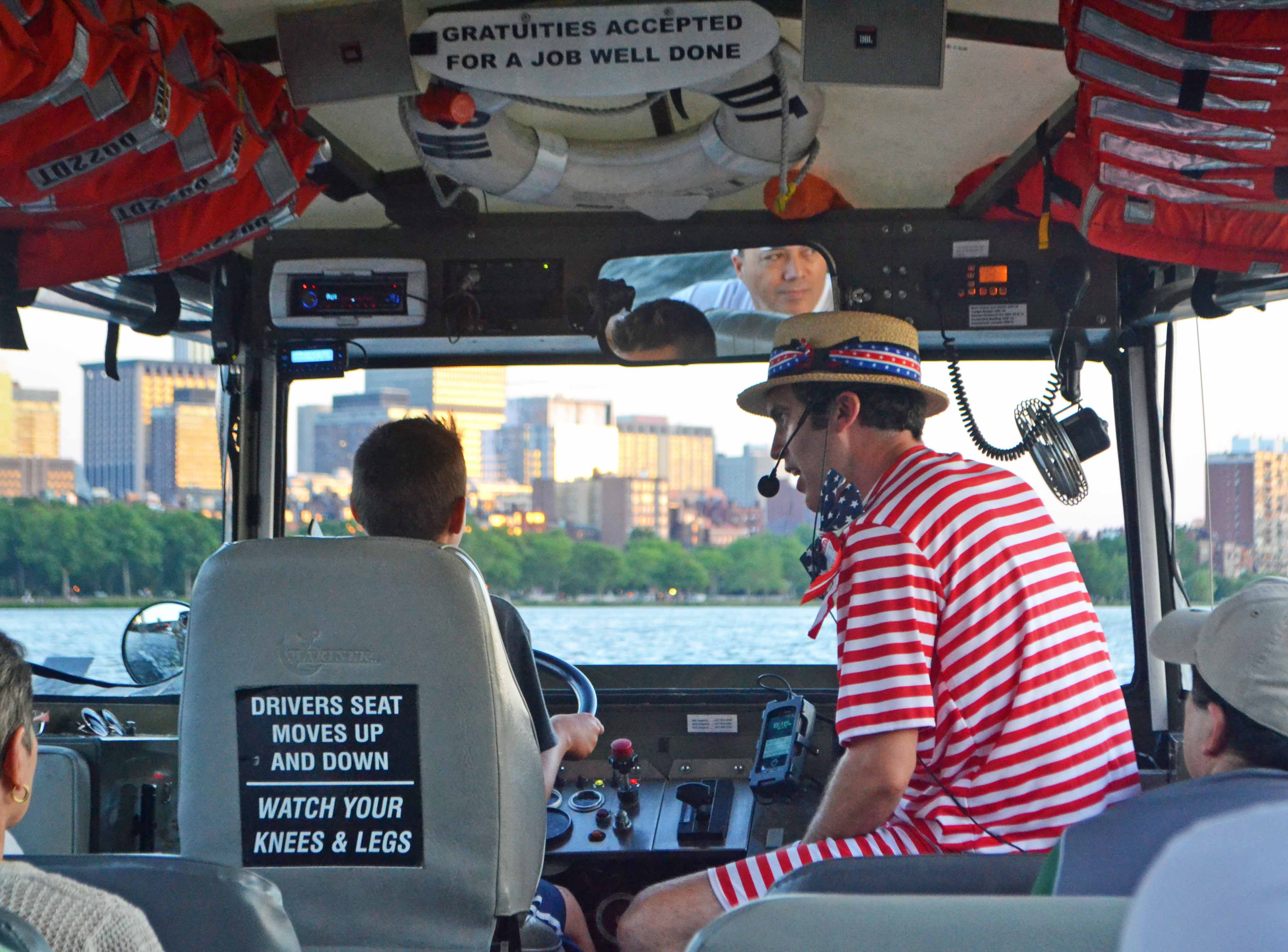 Acorn Street — most photographed street in the city. The original cobblestone streets are so charming.
Bunker Hill Monument — marks the spot where the newly formed colonial army fought the British in 1775. Visit the Battle of Bunker Hill Museum, located right across the street, to learn more.
Harvard University — a legendary institution across the Charles River in Cambridge. Gorgeous campus with tree lined sidewalks and large grassy areas.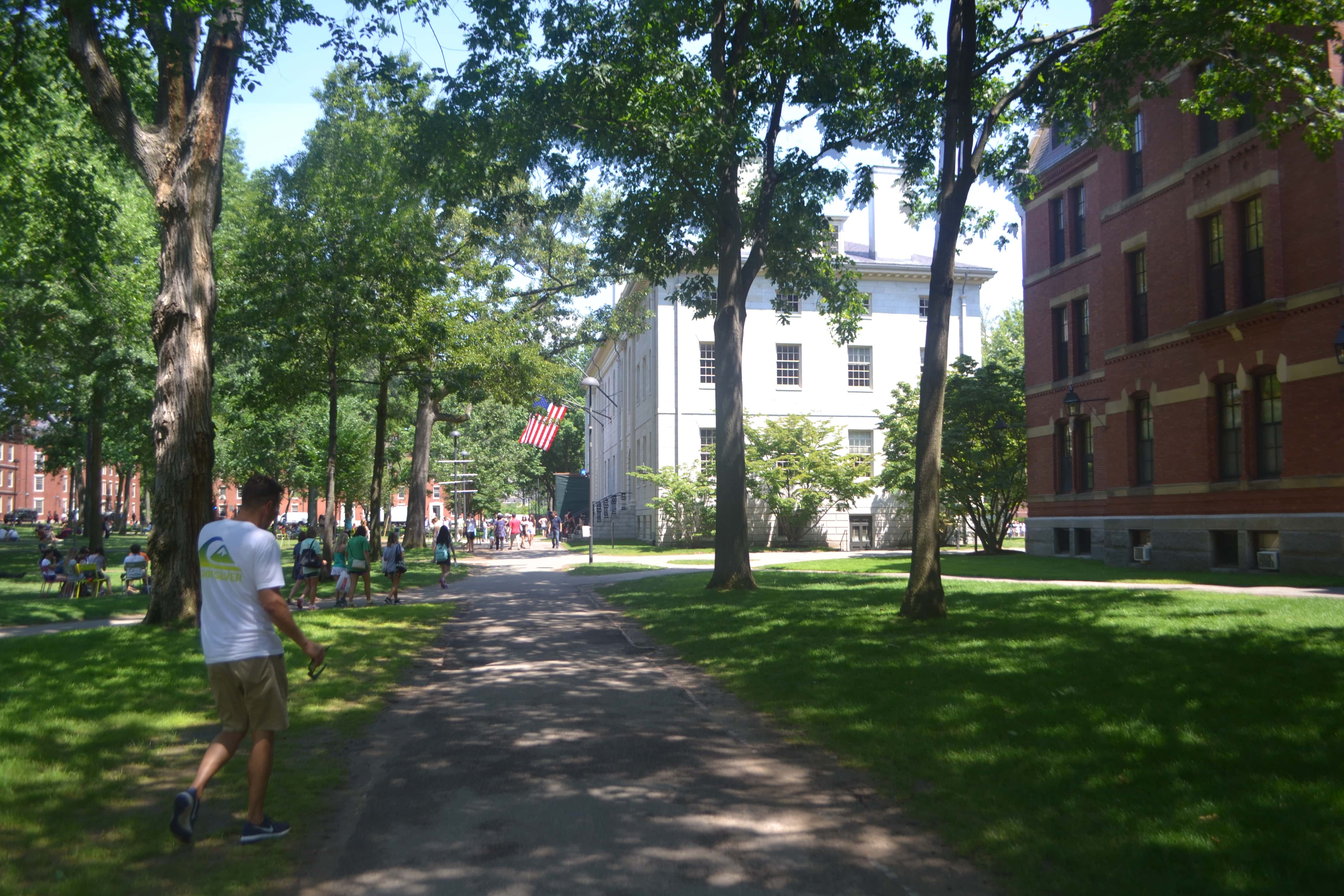 Isabella Stewart Gardner Museum — The museum's interior courtyard is a stunning work of art, combining plants, sculpture, and architectural elements.
Boston Public Market — is a permanent, year-round, indoor market featuring fresh, locally-sourced food. Vendors sell fresh food and goods.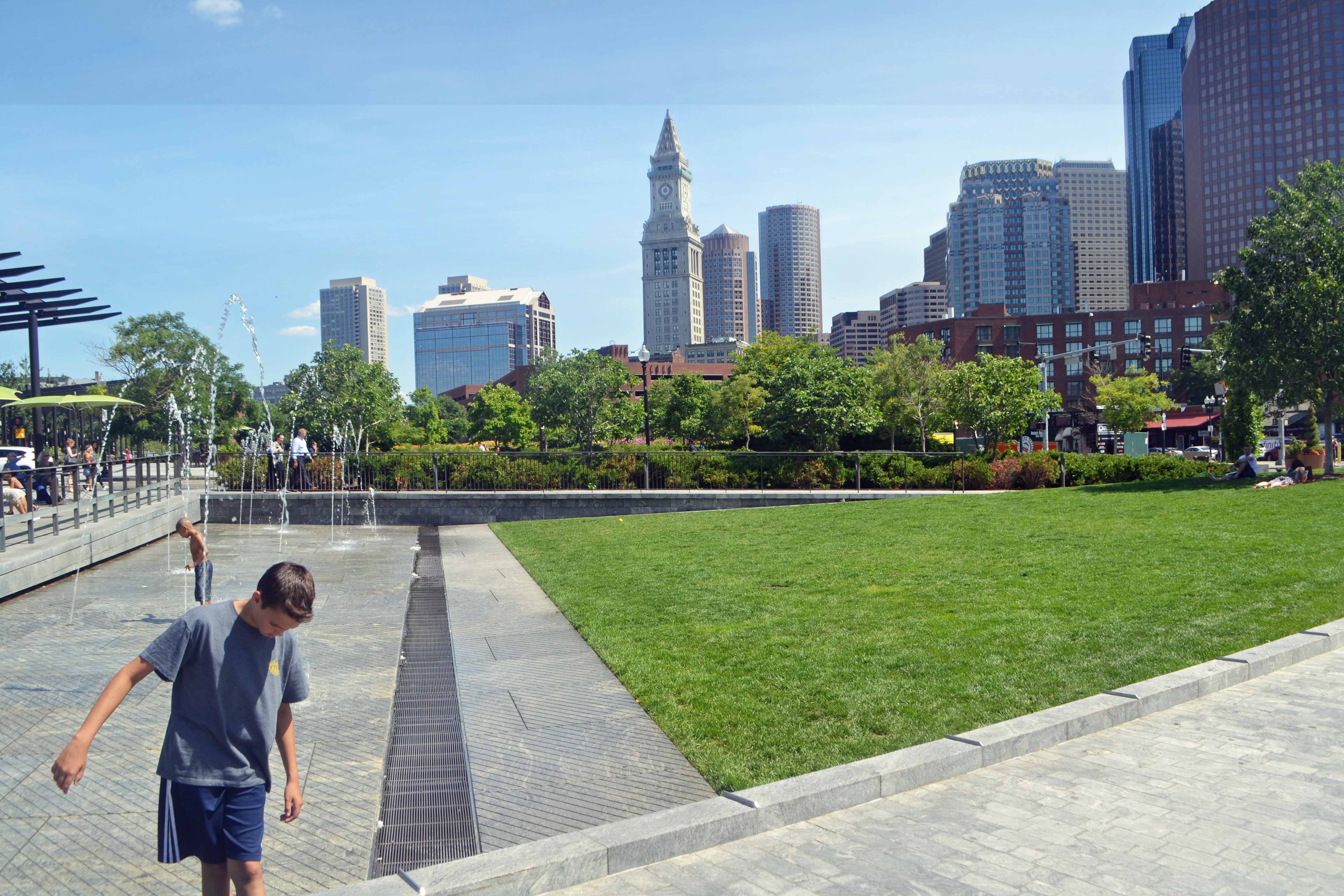 Eataly Boston — is a vibrant Italian marketplace that features an array of cafes, counters, restaurants, and a cooking school.
USS Constitution Museum — the world's oldest commissioned warship.
Beacon Hill Neighborhoods —  is known for its gaslit streets and brick sidewalks and is considered one of the most desirable and expensive neighborhoods in Boston.
Bike along Charles River — an approximately 20 mile bike path that goes right along the river. Ride across the bridge to visit Cambridge.
Copley Place Shopping — high end shopping mall with 75 stores and restaurants.
Copley Square — Mansions in Back Bay neighborhood
Louisburg Square — one of the most expensive neighborhoods in the US. Charming brick homes.
Buy some Souveniers. We came home with Boston hats and plenty of shirts, bought at the gift shop across the street from the Old North Church. Everyone was so friendly!
BEST FOOD IN BOSTON:
Mike's Pastry — there's always a line for a reason! Known for their cannolis and lobster tails and many other pastries.  If you are a caramel pretzel fan, get the chocolate dipped M & M caramel pretzel.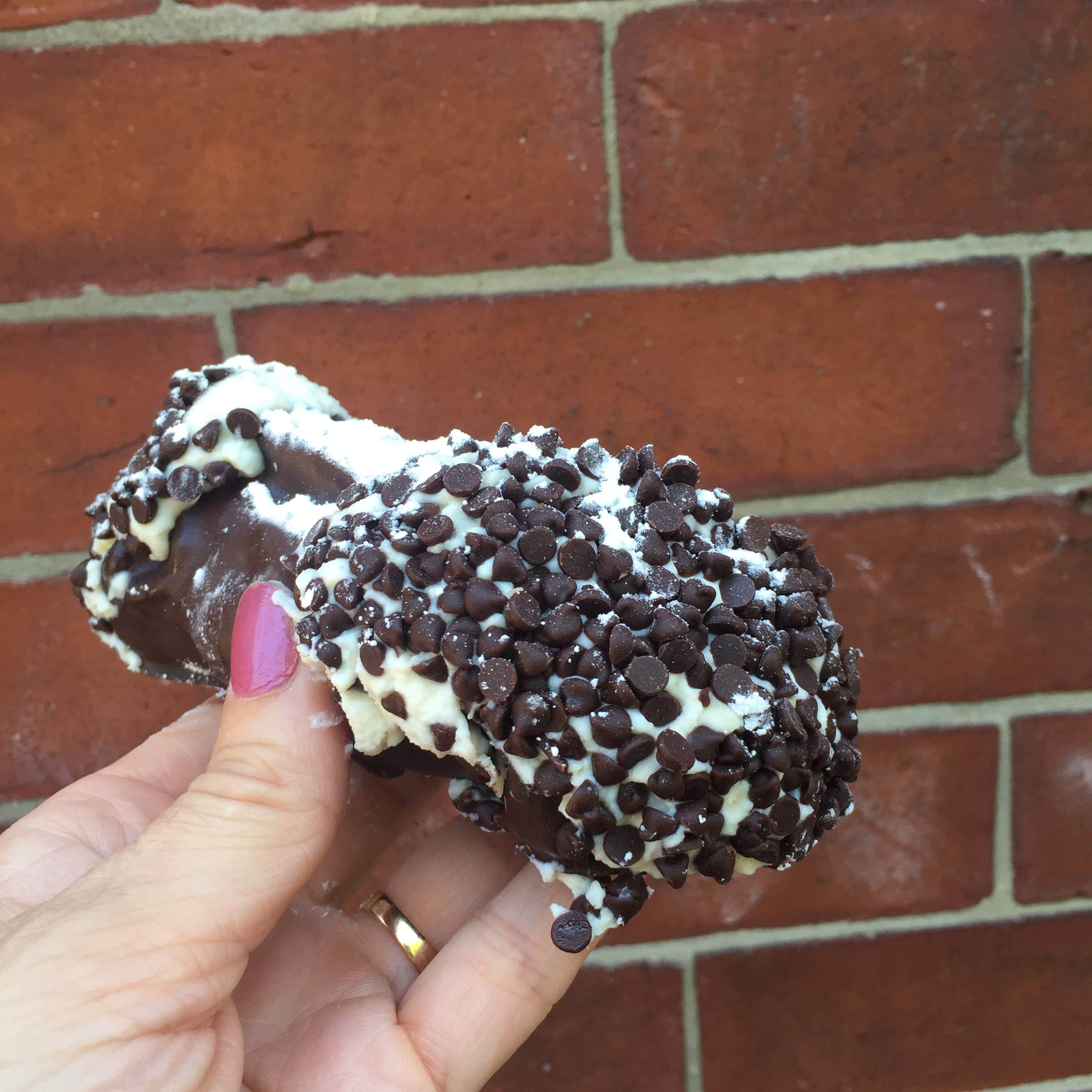 Giacomo's Ristorante — the line started to form 45 minutes before it even opened. Small restaurant where you can watch them cook your food. Authentic Italian food.
Regina's Pizza — follow the smell to the red-lit sign for authentic pizza.
Monica's Mercata — the best Italian sub in town.
Neptune Oyster — known for it's fresh seafood. A little pricey.
Luke's Lobster — known for their lobster rolls.
Boston Chowda Co. — known for their clam chowder.
Pauli's — known for the lobster roll.
The Daily Catch — fresh seafood.
Modern Pastry — on the same street as Mike's Pastry and even though not as popular with the visitors, the locals may prefer this bakery.
Sam LaGrassa's — known for the chipotle pastrami sandwich
Georgetown Cupcake — this popular bakery had it's own show on TLC for years.
Flour Bakery — known for it's high quality baked goods and attention to detail.
Dough East Boston — known for its unique sandwich and pizza combinations.
Boston Public Market — a foodie's paradise with many vendors selling handcrafted food.
Mike and Patty's — known for their killer breakfast.
The Paramount — great breakfast place.
Mother Juice — healthy smoothies and sandwiches. Don't miss out on the overnight oats for breakfast.
Italian Express Pizzeria — as seen on Food Network's Diner, Dives, and Drive-ins. Fabulous Italian food.
Eataly Boston — a light and bright indoor marketplace with many authentic Italian cafes and restaurants. A must see!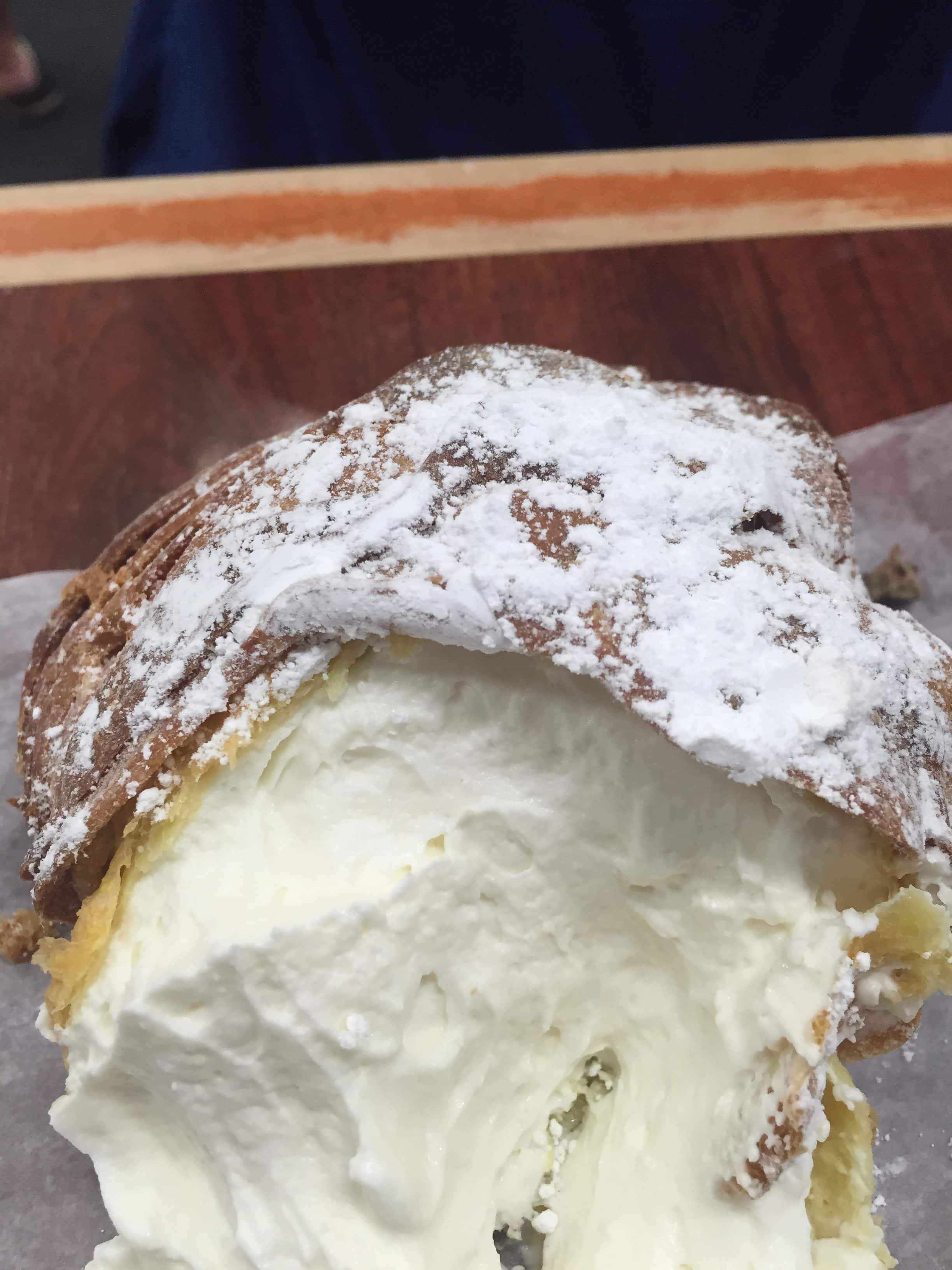 Maggiano's Little Italy — fresh Italian food.
Carmelina's — homemade, fresh pasta made daily.
La Familia Giorgio's — warm, inviting Italian restaurant
Panza — serving fresh, Italian food
Toscanini's Ice Cream — a popular ice cream place.
Christina's Homemade Ice Cream — across the water in Cambridge but worth the drive or bike ride.
TRAVEL FROM NEW YORK CITY TO BOSTON:
We combined two trips into one. We flew into New York City and spent a few days exploring the city. Then we hopped on a Bolt Bus and headed to Boston. It's about a 4 hour trip but the bus was so nice and comfortable and even had WiFi and outlets to charge phones.  It cost us about $15 each to take the trip — Bolt Bus Info. We flew out of Boston and it ended up cheaper than flying out of NYC. It even paid for all of our bus tickets! We loved being able to experience both cities and see the differences between these two popular cities.
For the BEST PLACES TO EAT and SEE in NEW YORK CITY click HERE.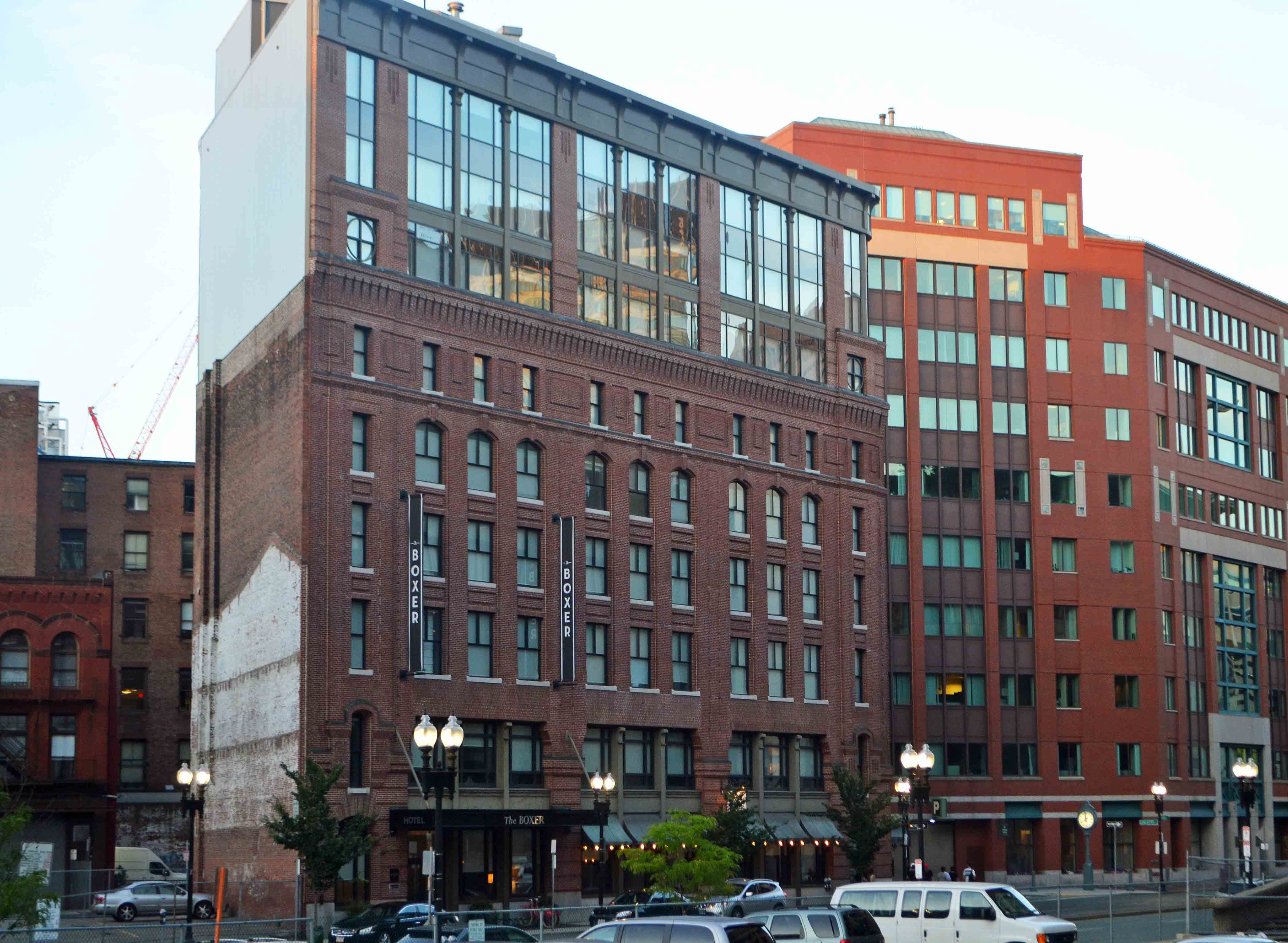 HOTELS IN BOSTON:
There are so many charming and historic places to stay in Boston. After much research, we decided that we wanted to be close to the North End since it is so rich in history and known for its incredible Italian food. I use Hotwire all of the time to find great hotel deals. We booked a boutique hotel called, The Boxer, for our stay in Boston.  It was within walking distance of the North End which includes the Freedom Trail, Quincy Market, Old North Church, Boston Public Market and Mike's Pastry. Plus it was only 10-15 minutes to the airport. We loved this location!
What a trip! We loved the warm and friendly people, amazing Italian food, and learning the history of our great country.  We can't wait to plan our next trip to Boston! I hope this Best Places to Eat and See in Boston list is helpful in planning your next trip to Boston.
If you are planning at trip to New York City, click HERE to find my Best Places to Eat and See in New York City.
I would love to hear from you. What are your favorite things to do and places to eat in Boston? Leave me a comment below or find me on social media — Modern Honey Instagram.
Happy Traveling, my friends! xo