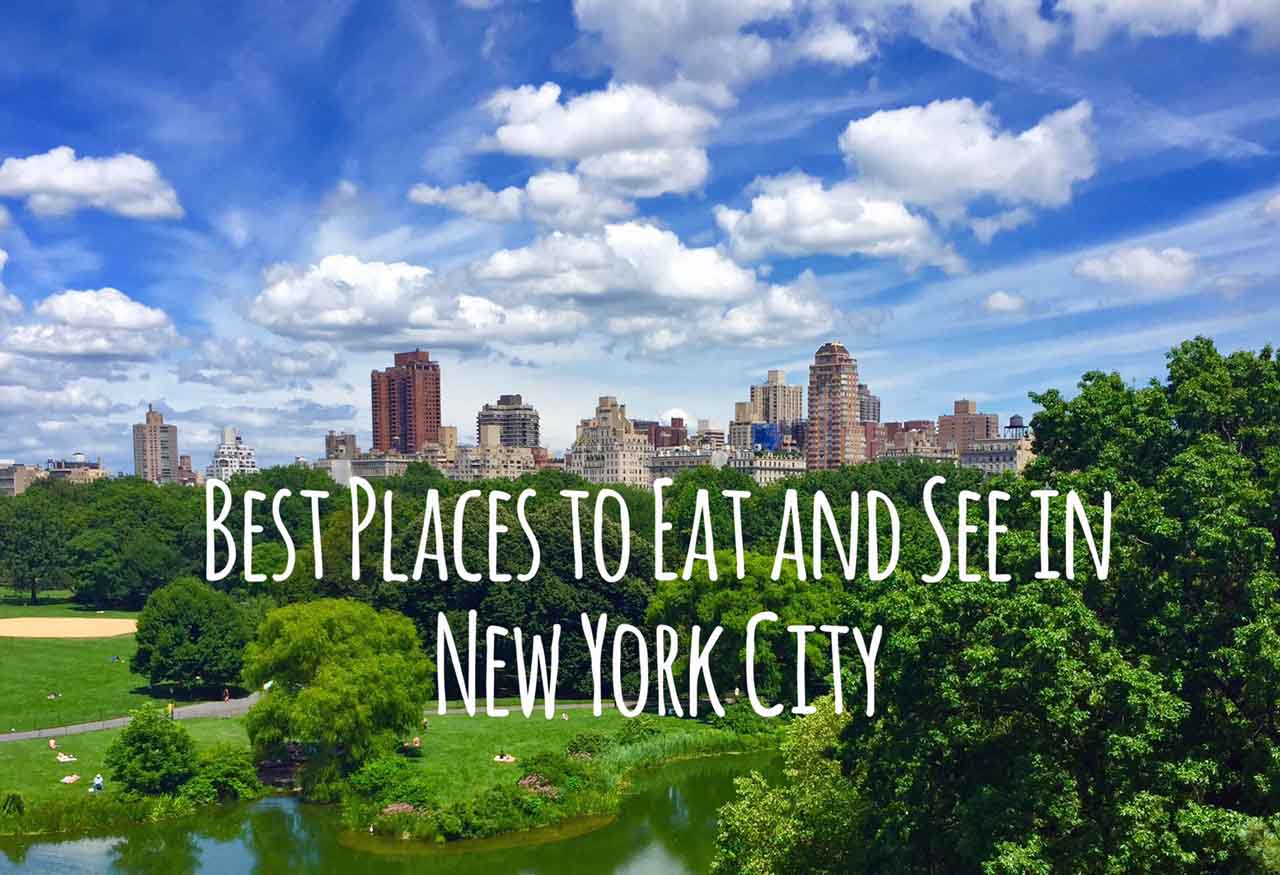 There is a reason New York City is one of the most popular tourist cities in the world. Millions of people visit the Big Apple every year and knowing the best places to see and the best places to eat will help them more fully experience New York City. The pizza alone will get me on a plane in 2 minutes flat. I literally crave visiting NYC!
I am a researcher by nature. My husband hasn't booked a flight or hotel room in probably 15 years! I fill up notebooks and file folders with research notes before every trip. I want to know our options so we don't spend time researching once we get there and it allows for opportunities of spontaneity and living in the moment.
I receive messages constantly from friends and readers asking for the best places to eat while traveling. I have been to NYC so many times that I want to share my own New York City Travel Guide. This guide will include the best places to eat and see along the way. Many of you have used my California Pacific Coast Highway Guide and now it's time for the East Coast!
Also, my brother, Jeff, and his wife, Christeena lived for 14+ years in the heart of Manhattan, a few blocks from Times Square (and still have a place there). They have helped me by sharing their best tips and tricks for navigating the city.

Most New York City travel guides will tell you the best places to see, but I also want to share the best places to EAT along the way too because FOOD is important, people. I have included a section with photos and detailed information about the places to visit, then at the bottom is a simple list that you can easily reference.
BEST PLACES TO EAT AND SEE IN NEW YORK CITY
Visit Central Park. There is so much to see in Central Park….you could literally spend all day there. Go to Whole Foods at Columbus Circle, pick up a picnic lunch, and head over to the Great Lawn or Sheep's Meadow area for a picnic. There are some must hit places such as Belverde Castle (for amazing views), the Boat Pond, Bethesda Fountain, The Mall area for tree-lined photos, the Pond, Central Park Zoo, the Carousel, the Lake, and riding bikes along the perimeter. If you really want to splurge, take a horse-drawn carriage ride around the park. If you want the quintessential New York experience, eat at the Loeb Boathouse or Tavern on the Greens.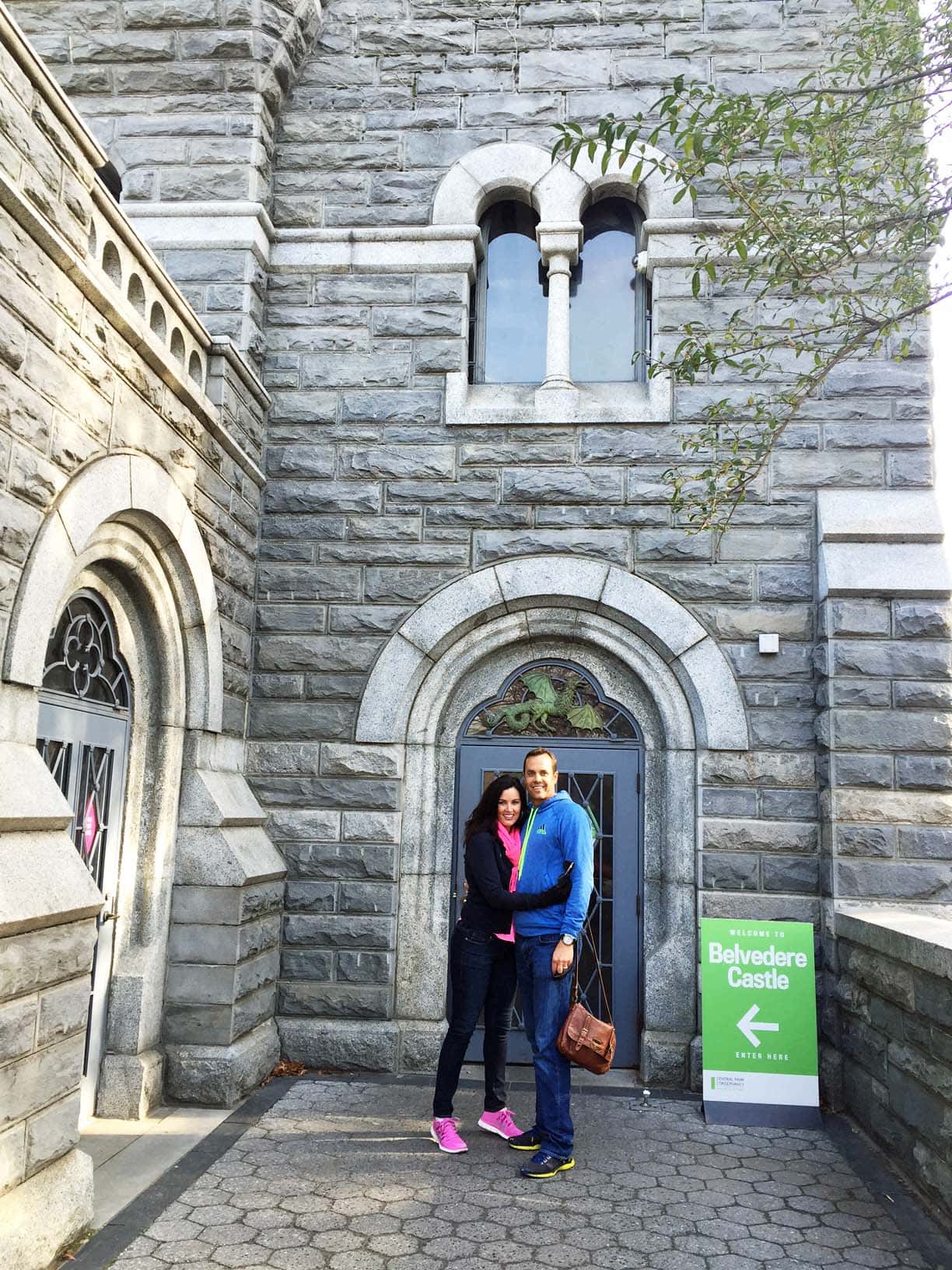 Ride Bikes or walk over Brooklyn Bridge. The views of the city are incredible and the architecture is stunning.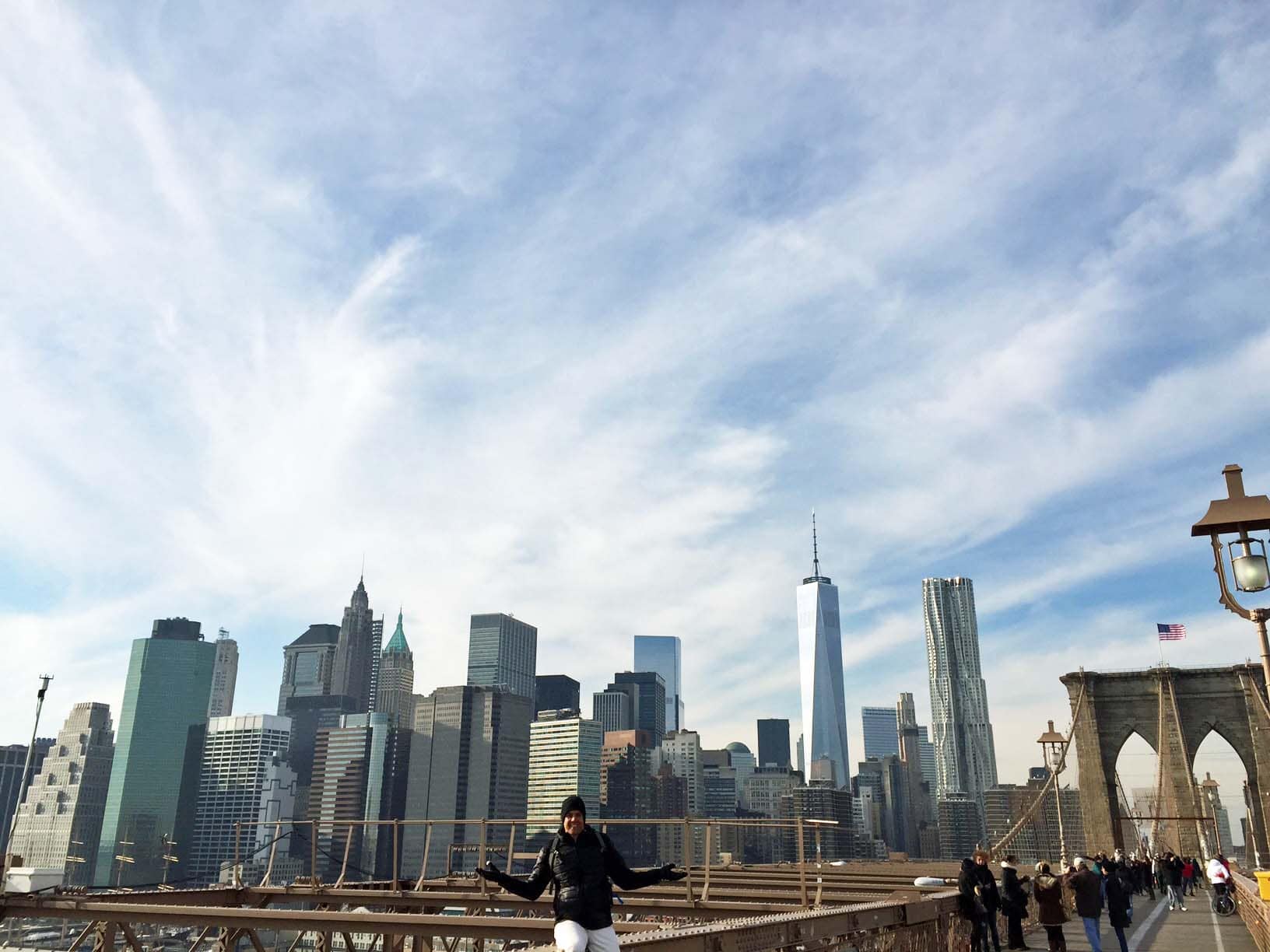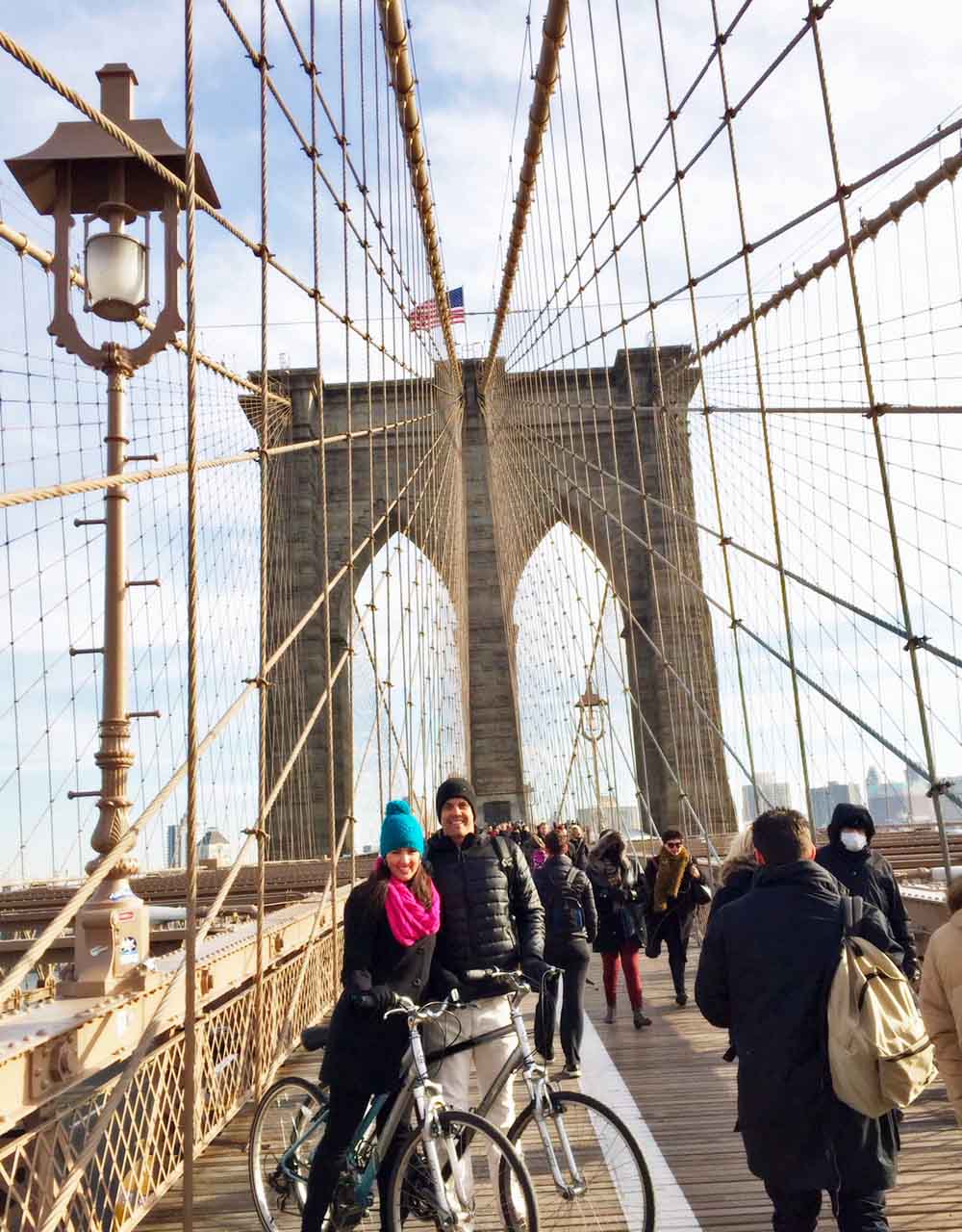 Ride Bikes along the Hudson River Park Bikeway. It's our favorite way to see New York City. It is a 2 lane bikeway with only pedestrian and bicycle traffic so you can get places quickly without dealing with taxi cabs trying to run you over. There are many places that are tree-lined and lush so it's a refreshing getaway from the hustle and bustle within the city walls. We usually ride from Central Park all the way down to Battery Park near the Statue of Liberty.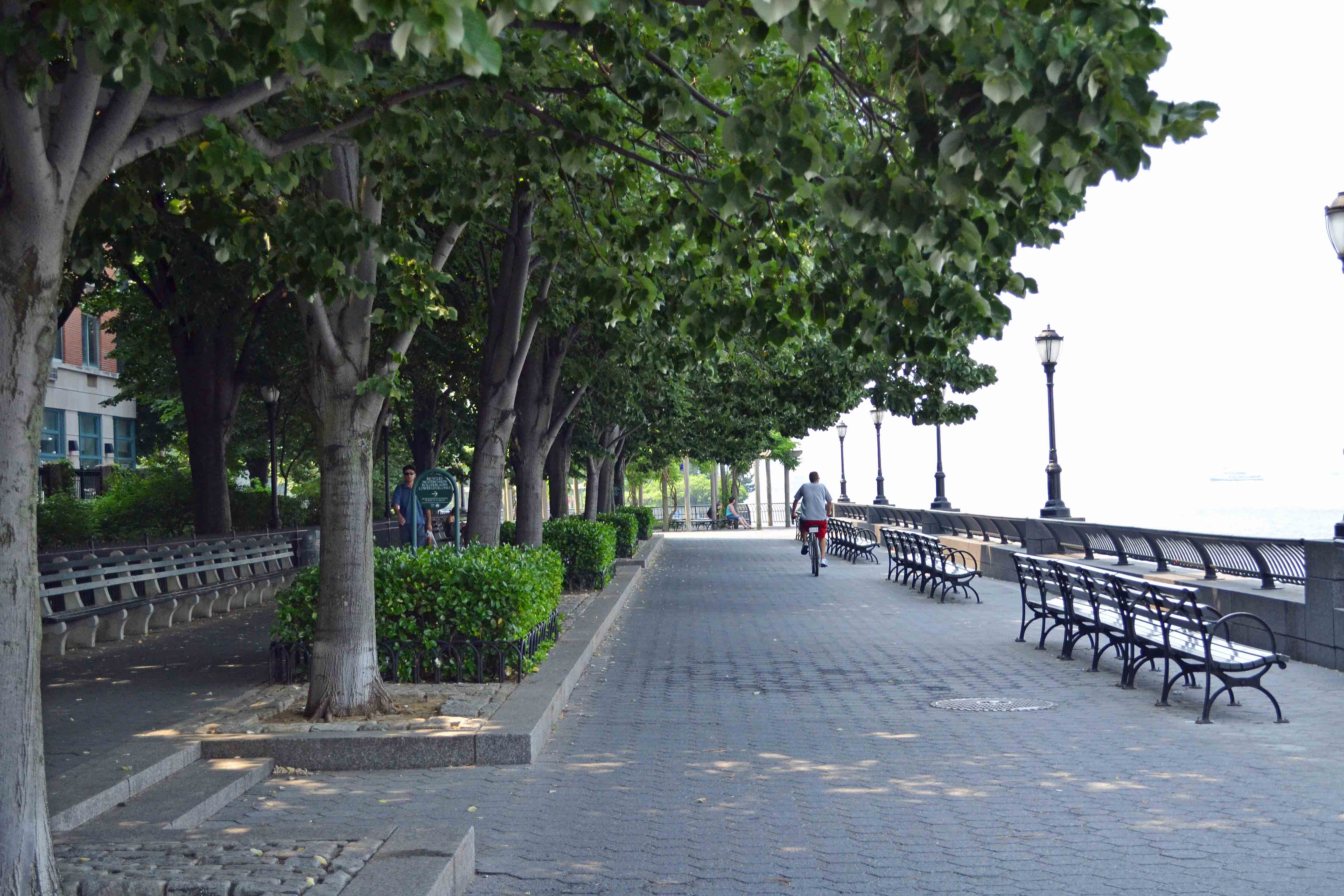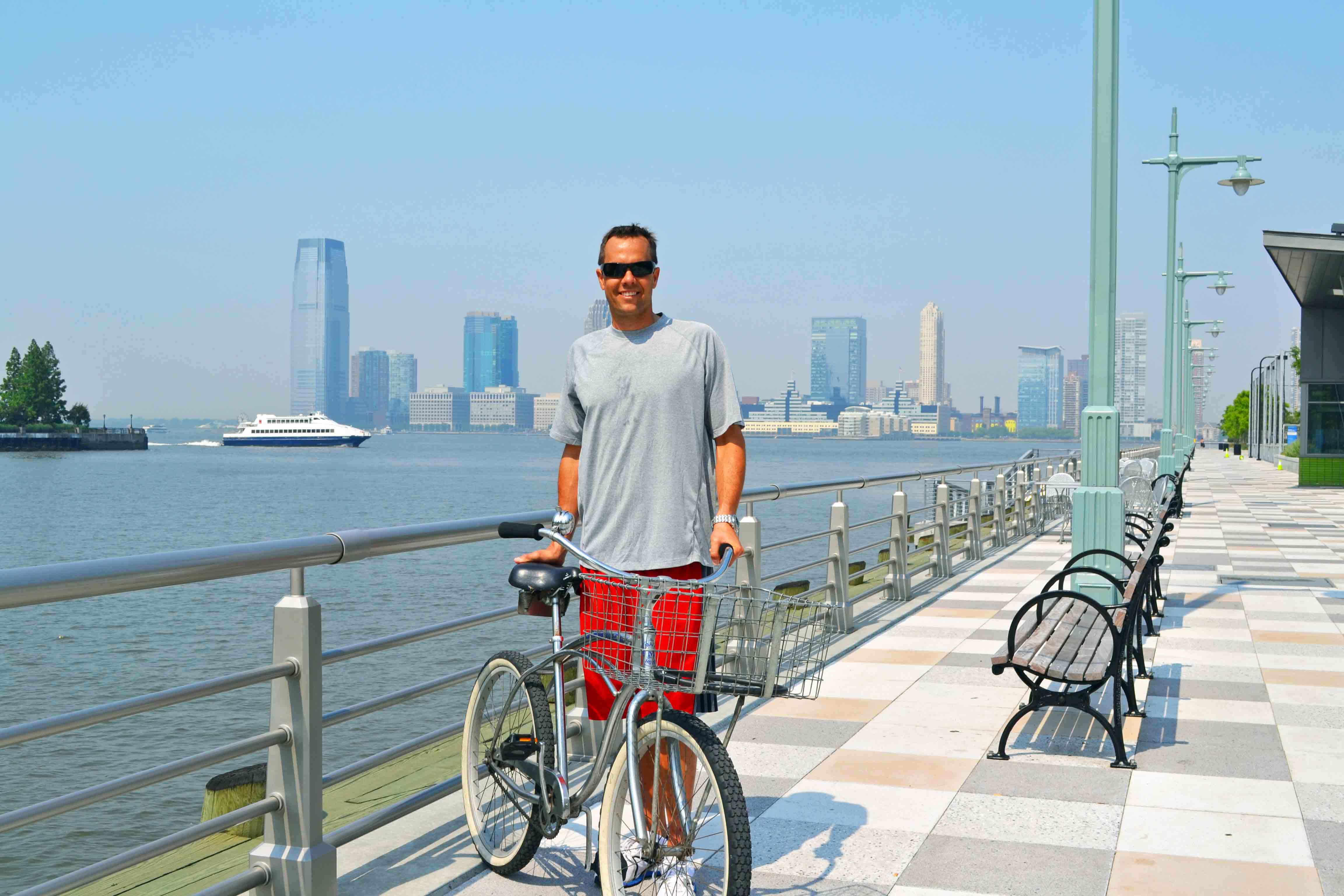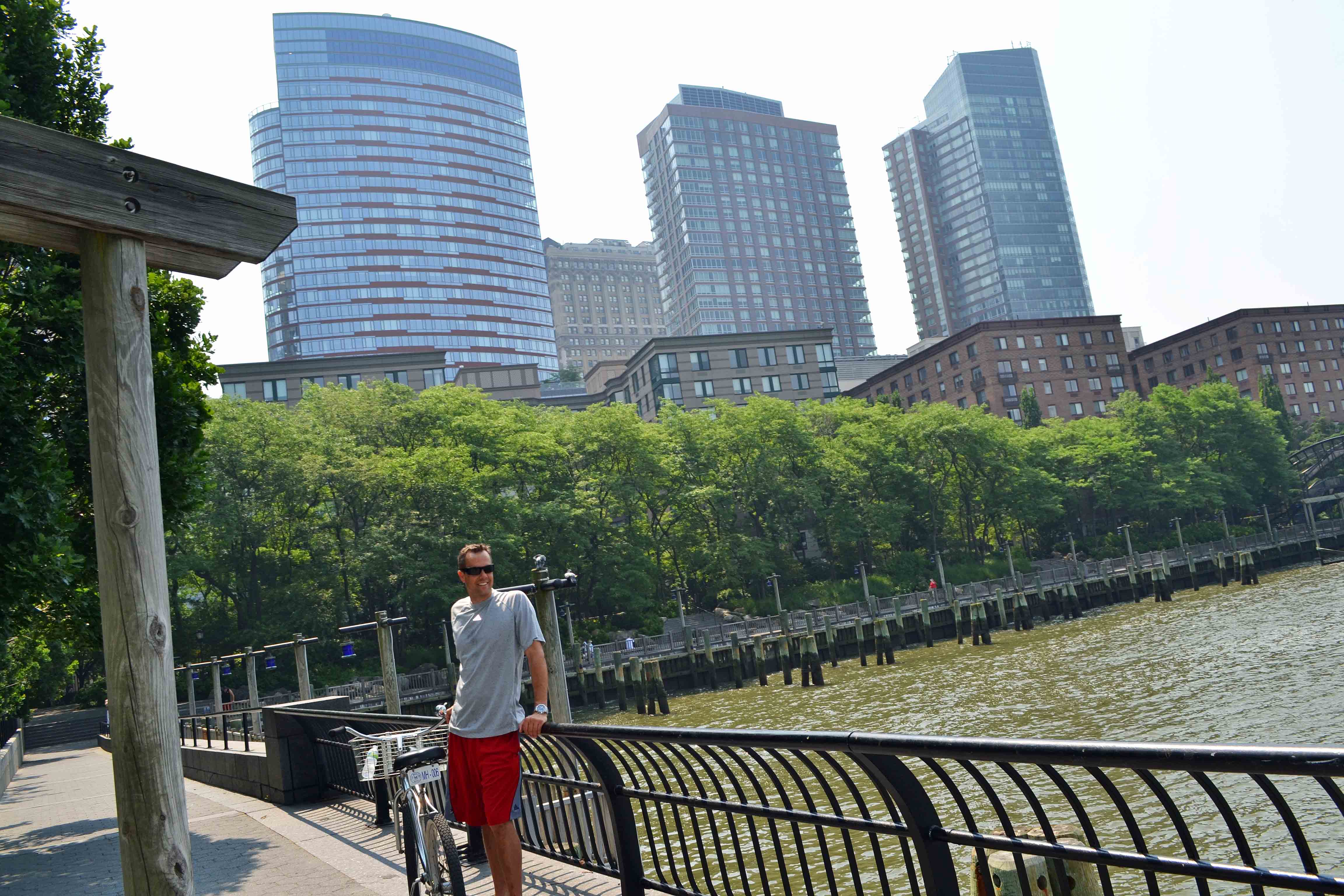 Visit the Museums. The Metropolitan Museum of Art, American Museum of Natural History, and the Guggenheim are must see museums. I have a huge tip to save you money! I learned this tip from a few locals, tried it myself and it worked like a charm. Believe it or not, the price listed is only a suggested price. We were pressed for time and were only going to be in the museums for a short time so we just gave a donation. You can donate anything you would like from $1 – $ 20 or whatever you would like. We tried it with success at the MET and the Natural History museums so give it a shot.
Go to the top of Rockefeller Center (aka Top of the Rock). The Empire State Building may be better known and more popular but the locals will tell you that the Top of the Rock is better. It has views of the Empire State Building, a birds-eye view of Central Park, and a faster process to get you up to the top.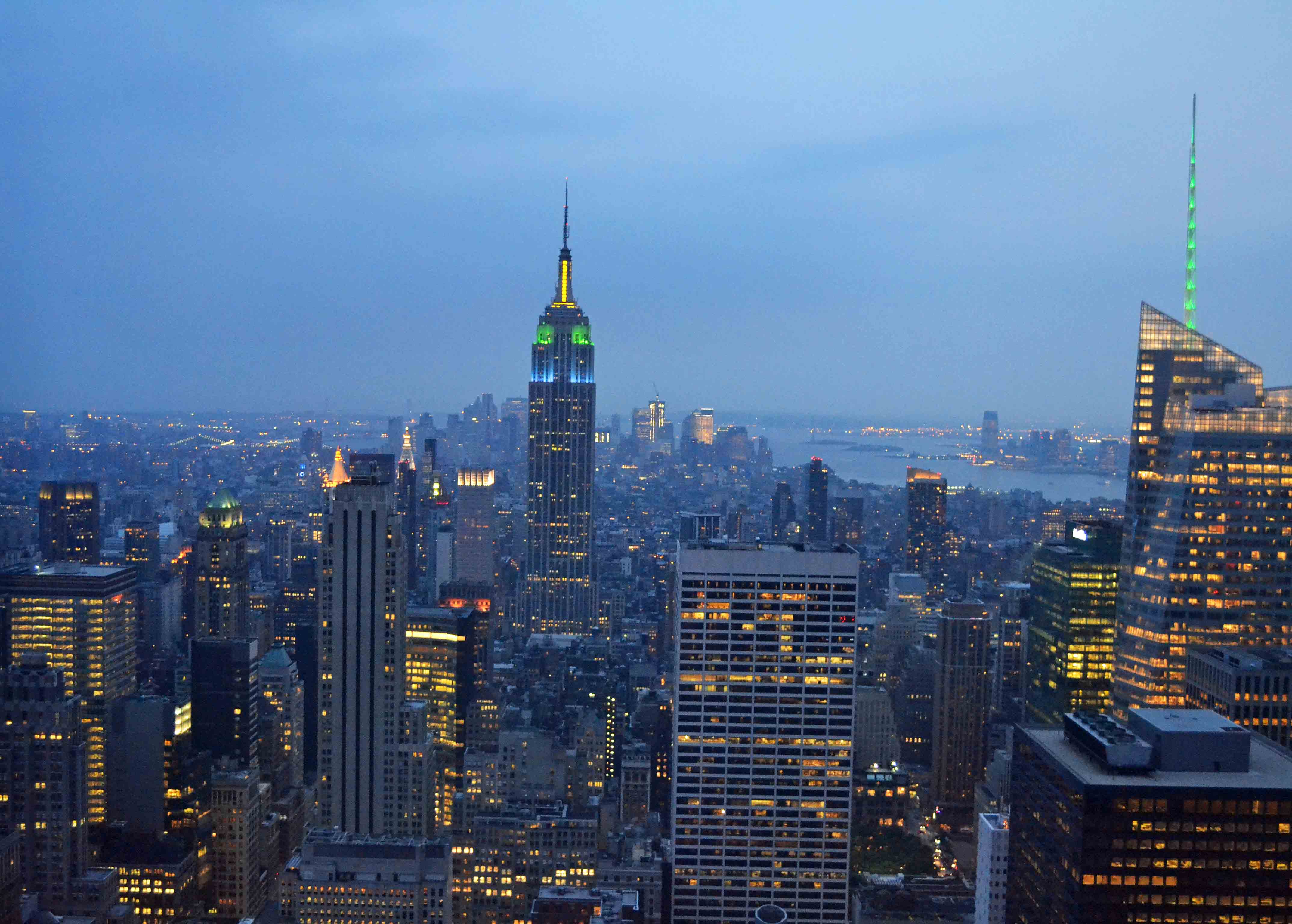 Visit 9/11 Memorial. The National September 11 Memorial and Museum tell the stories of those killed in the 9/11 attacks. The museum costs money but is very educational and quite heartbreaking. The movies shown are powerful. The outdoor Memorials have beautiful water features with the names of those who passed away engraved in stone. One World Observatory is the tallest building in the Western Hemisphere. They offer an incredible elevator ride up to the top that goes beyond just the amazing views.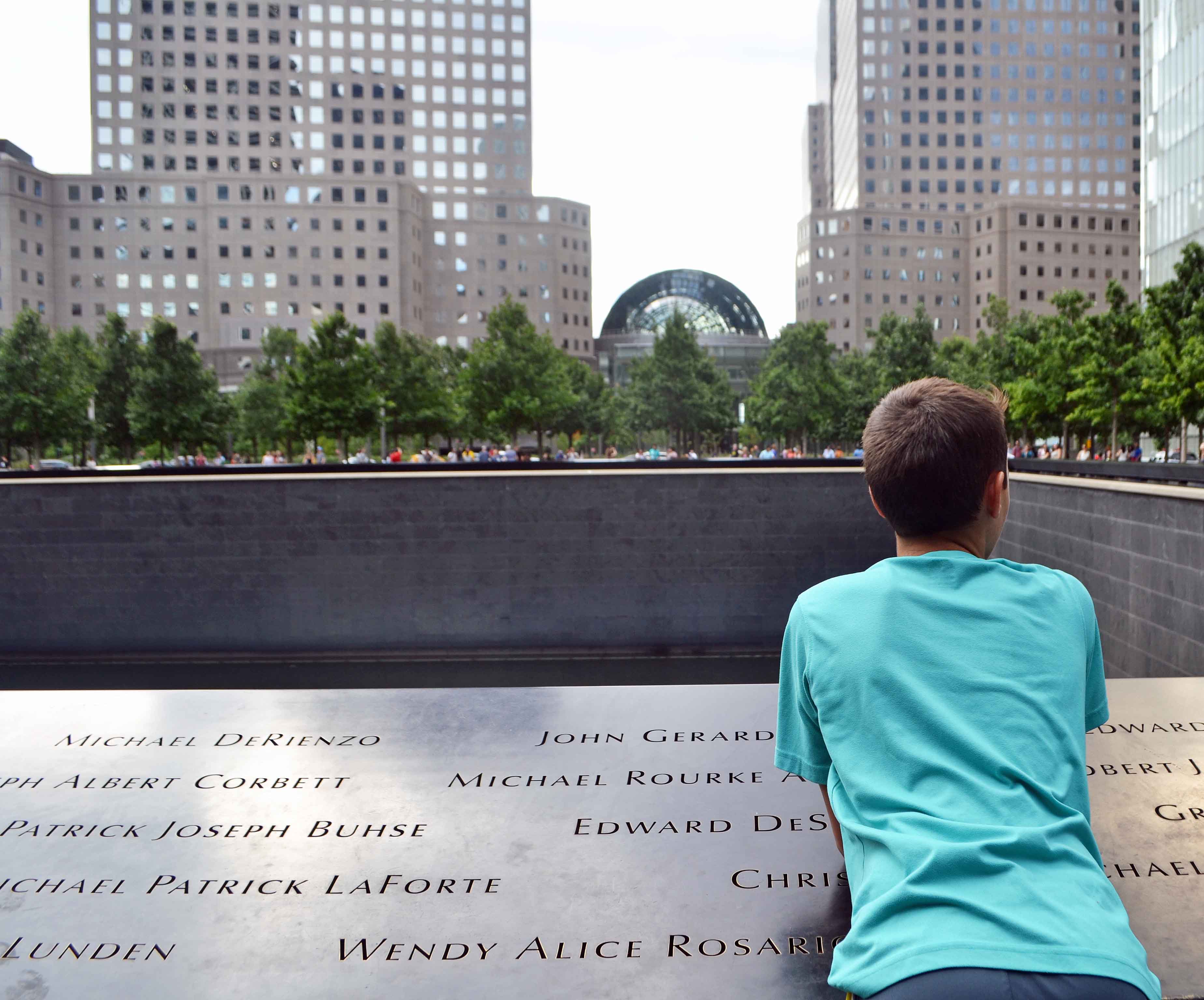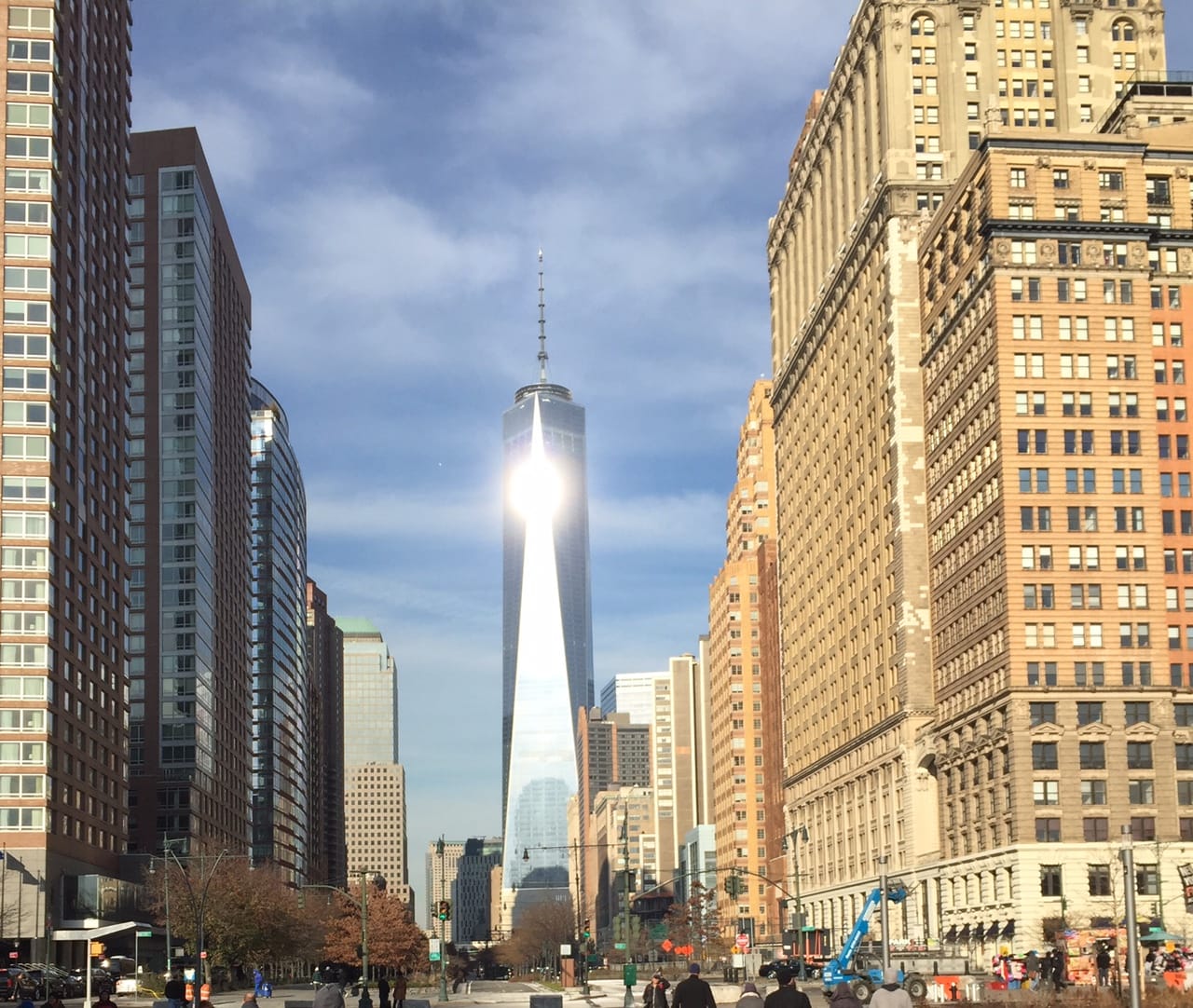 Visit Greenwich Village. Take the walking tour to see all of the beautiful architecture. Visit Washington Square Park. Eat pizza at Bleeker Street Pizza (or John's or Joe's). Eat banana pudding at Magnolia Bakery.
Visit Times Square. It is the heart of NYC but also the craziest, busiest part of the city. Depending on the time of year, it can be quite crowded. The vibrant lights and action are a big draw to people. Steer clear of the creepy characters who beg you for a picture, only to demand some money in return. 🙂 The M & M's and Disney Store are fun to see.  Don't waste your time eating in Times Square. The food is highly overrated and just a few blocks away, you will find better options.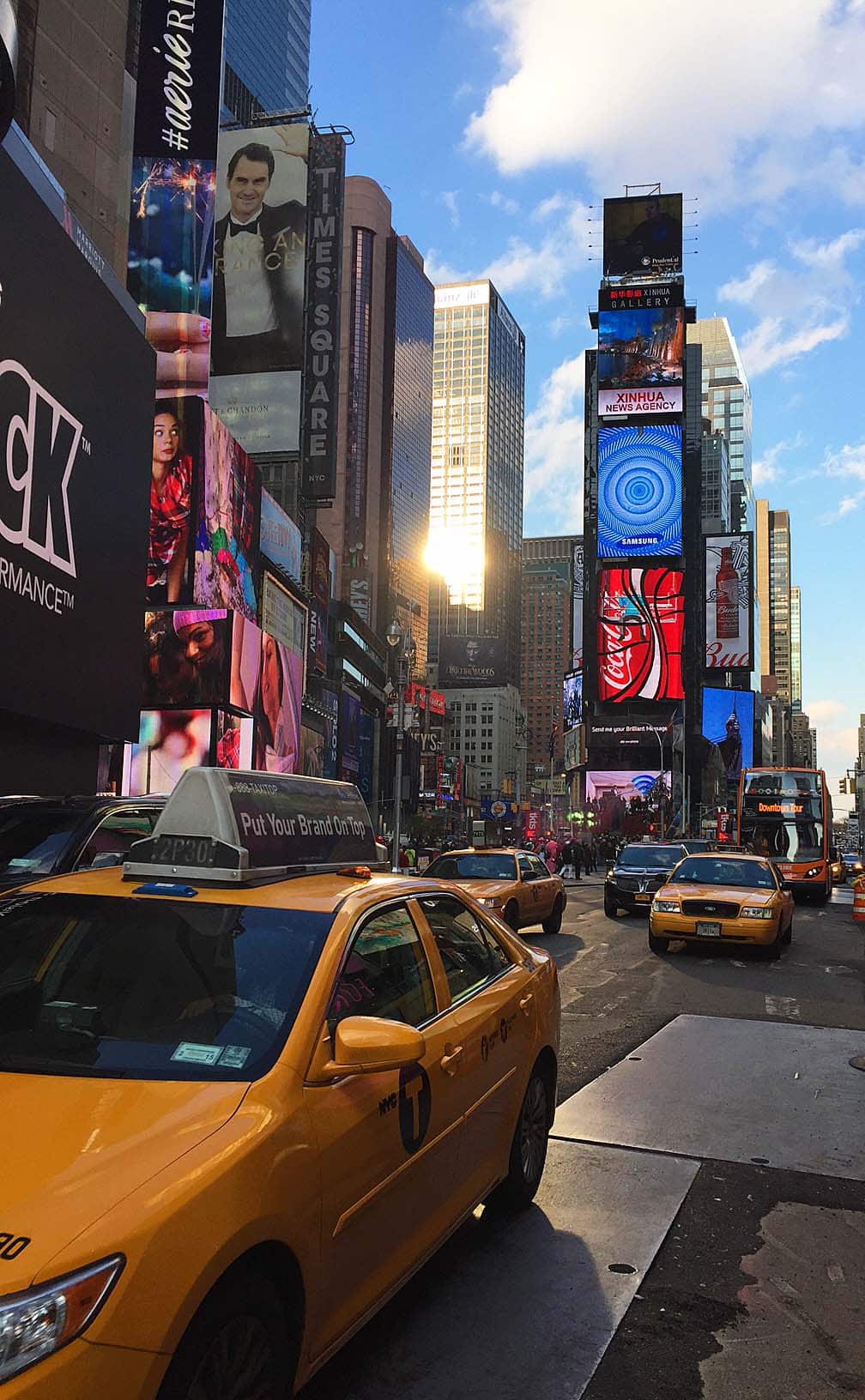 See a Broadway show. This is what New York City is known for! My sister-in-law, Christeena, played both Cosette and Epinone in Les Miserables on Broadway as well as Glinda in Wicked and seeing that level of talent is a once in a lifetime experience. She shared a tip with me that I will share with you. Before each Broadway show they offer lottery tickets for a discounted price. Check out this link for more information — http://www.nytix.com/Links/Broadway/lotteryschedule.html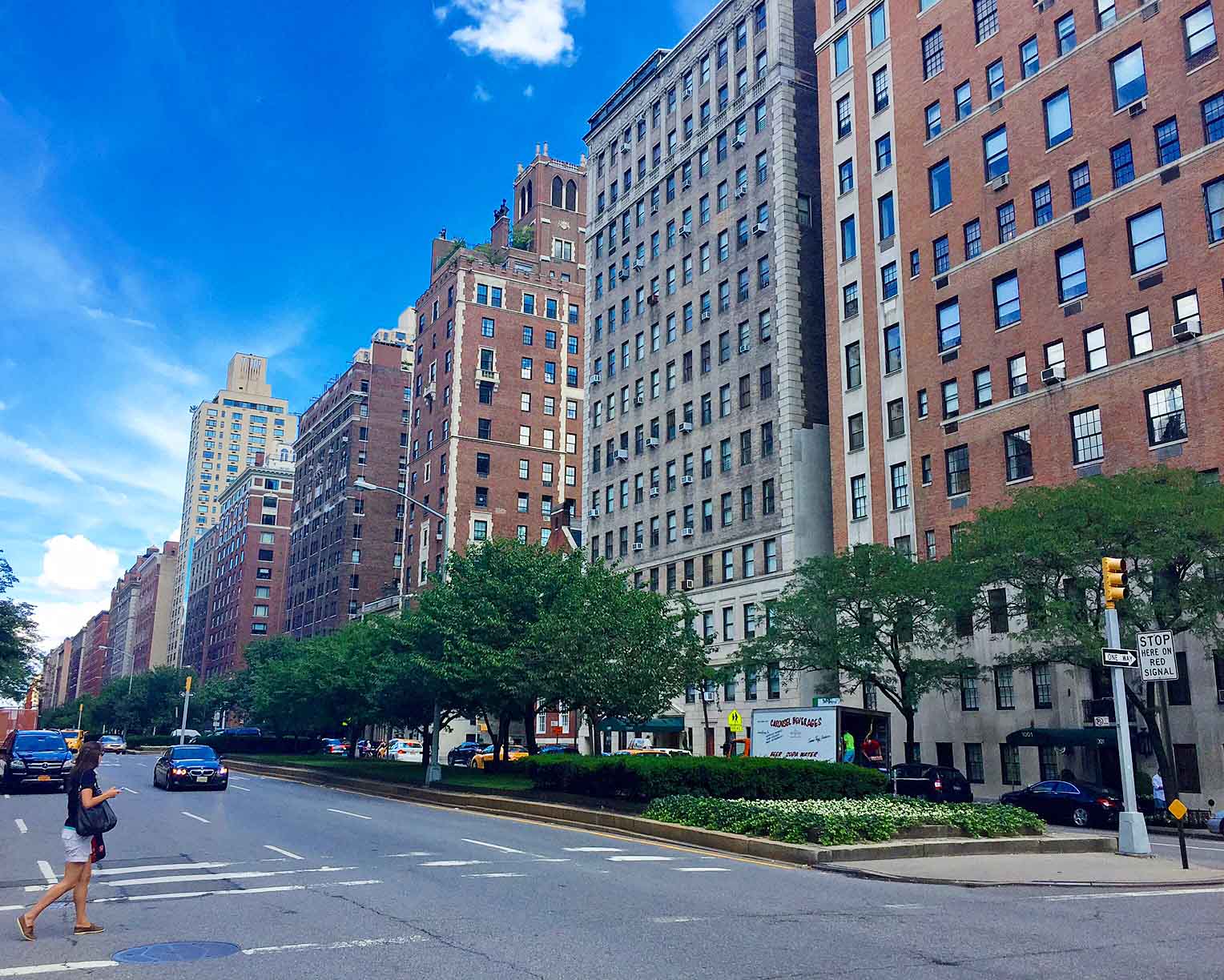 Visit Statue of Liberty or take Boat Ride. You can buy tickets in advance to actually tour the Statue of Liberty or can take the BEAST Boat Ride that takes you along the Hudson river for a great view of the New York skyline and Statue of Liberty. http://ridethebeast.com/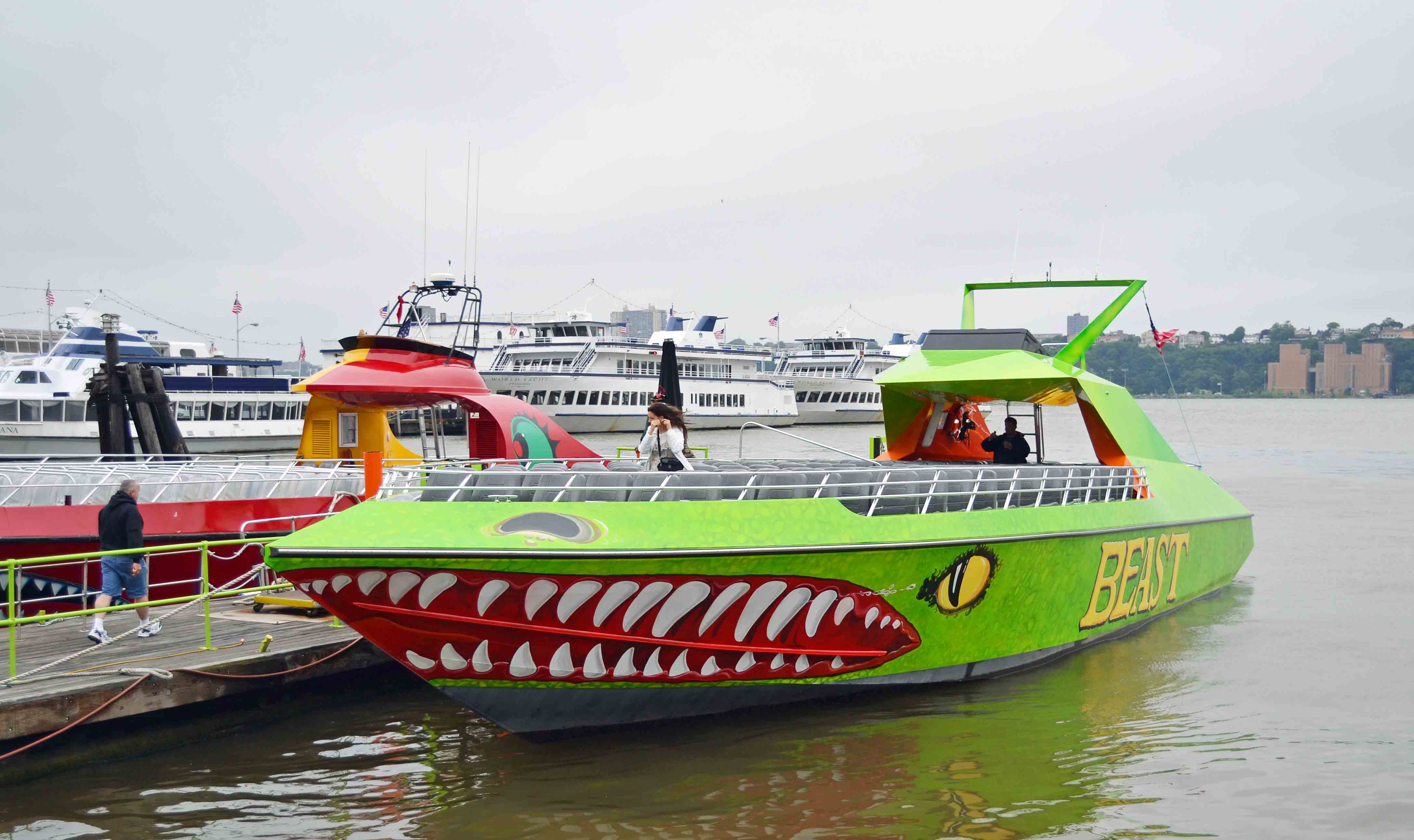 Visit SoHo, Tribeca, and Chelsea areas. These areas are closer to downtown and have a hip and trendy vibe. Amazing restaurants galore and beautiful architecture make these areas some of our favorite places to spend time. Take time to shop the amazing stores in SoHo, get a cupcake at Georgetown and a cookie shot at Dominique Ansel.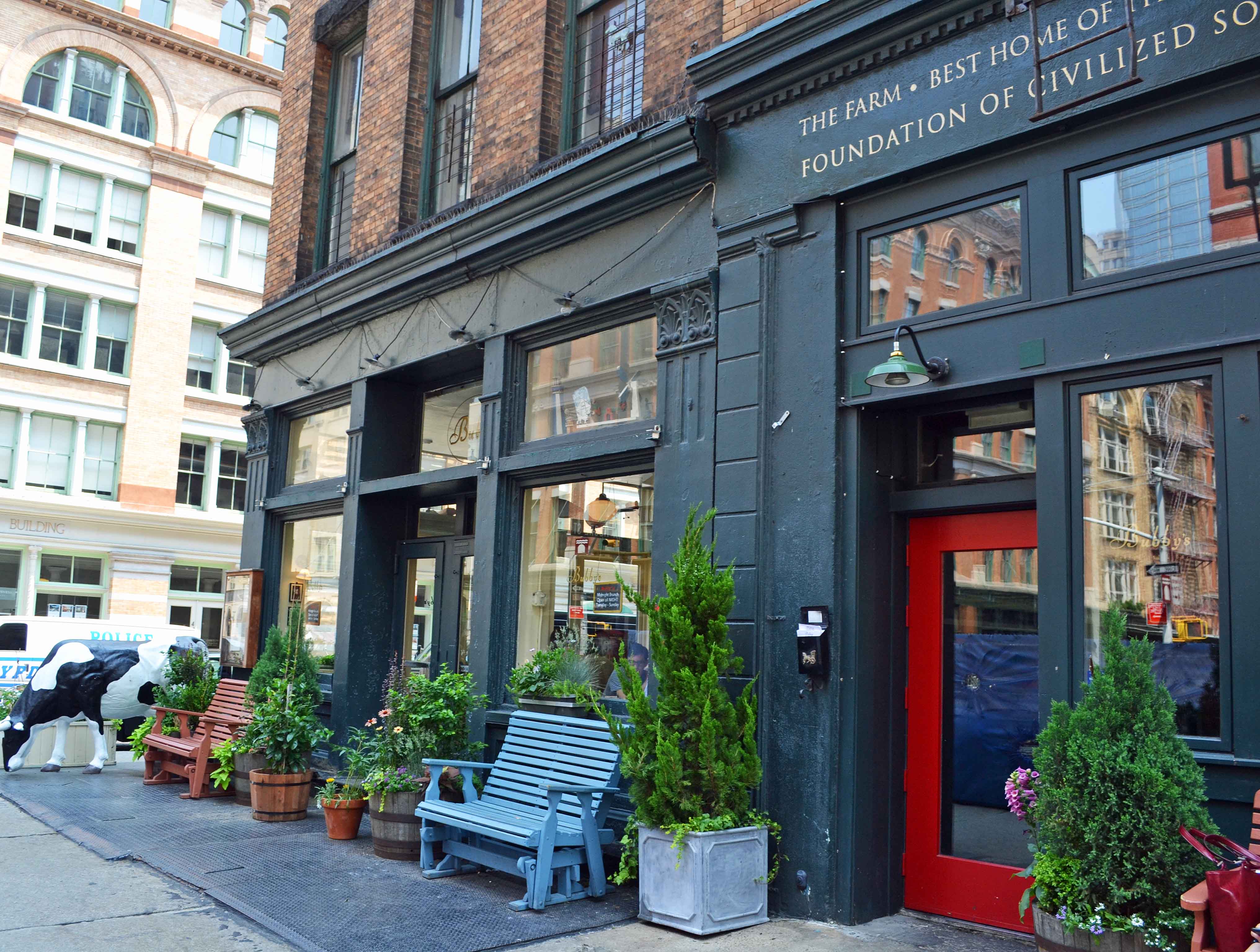 Ride the Subway or Uber. If you go to NYC, you have to experience the crazy subway system at least once. It's definitely the most economical transportation choice, especially when going long distances. Uber is usually less expensive than taking a taxi cab so download the Uber app on your phone. There are Uber drivers everywhere and the app will give you a price before you even get in the car so you don't experience sticker shock.
Visit Chelsea Market. Restaurants and shops line this market and is home to Food Network. You may even see the TV chefs walking around Chelsea Market. Don't miss Los Tacos Mexican food.
Walk High Line Park. It is a public park built on a historic freight rail line elevated above the streets on Manhattan's West Side. There are planted green shrubs and flowers along the walkways and has great views of the city lights.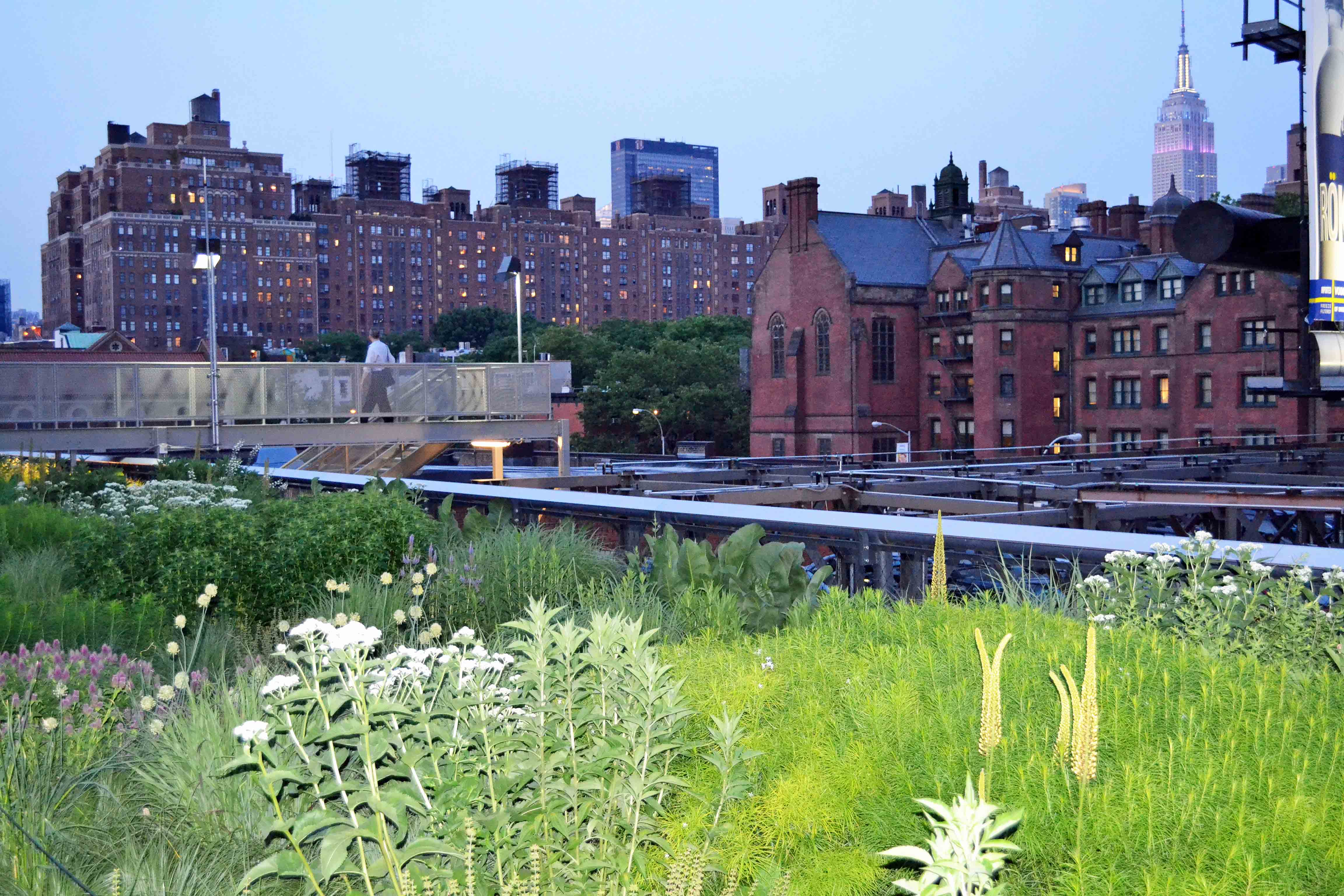 Go inside St. Patrick's Cathedral. This is one of the most stunning cathedrals in the United States. It is free for tours and a must see.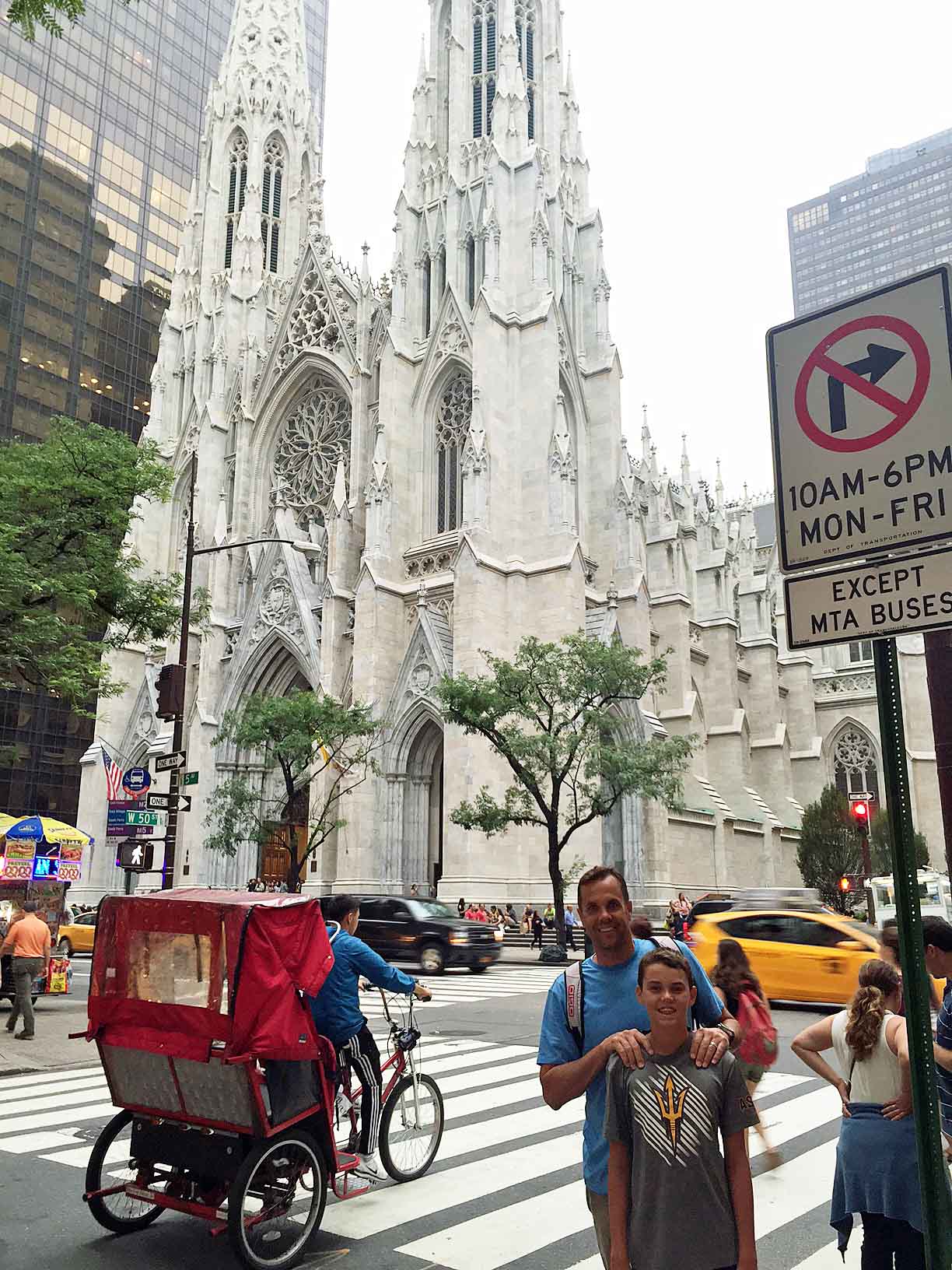 Go shopping down 5th Avenue shops. New York City is famous for its shopping and you will see why.
Attend a taping of the TODAY show. Getting a great view of the TODAY Show action requires an early wake-up call but can be a lot of fun. Make a poster and wave to your friends at home and you might just get on TV. Here are the details — http://visit.today.com/plan-your-trip/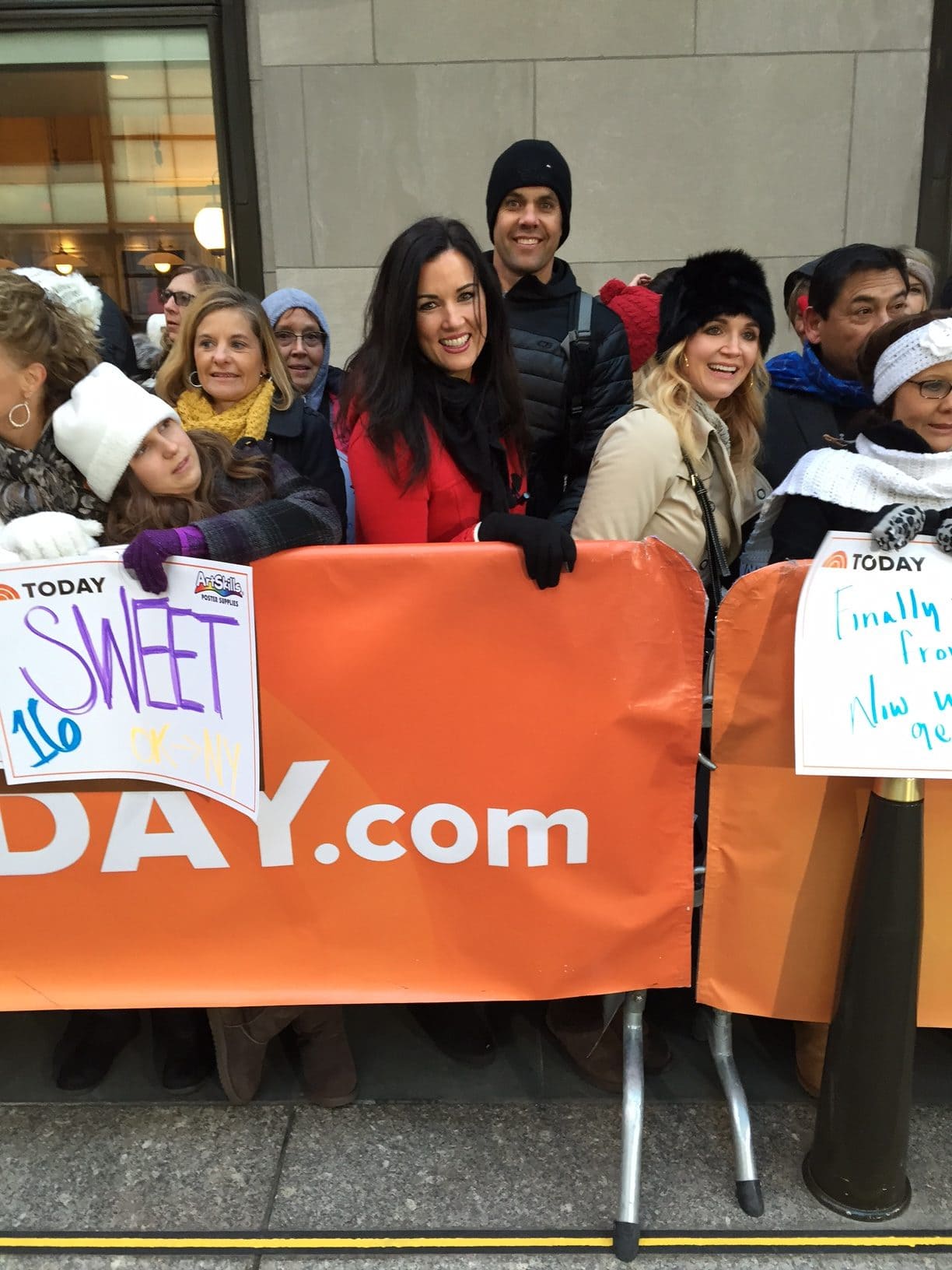 Visit the New York Public Library. You will feel as if you are in a museum when you step foot into this library. It's full of beautiful paintings and architecture.
Visit Grand Central Station. You will feel the hustle and bustle of New York's transportation system. There are plenty of restaurants, a fresh market, and even a Jacques Torres to satisfy your chocolate fix.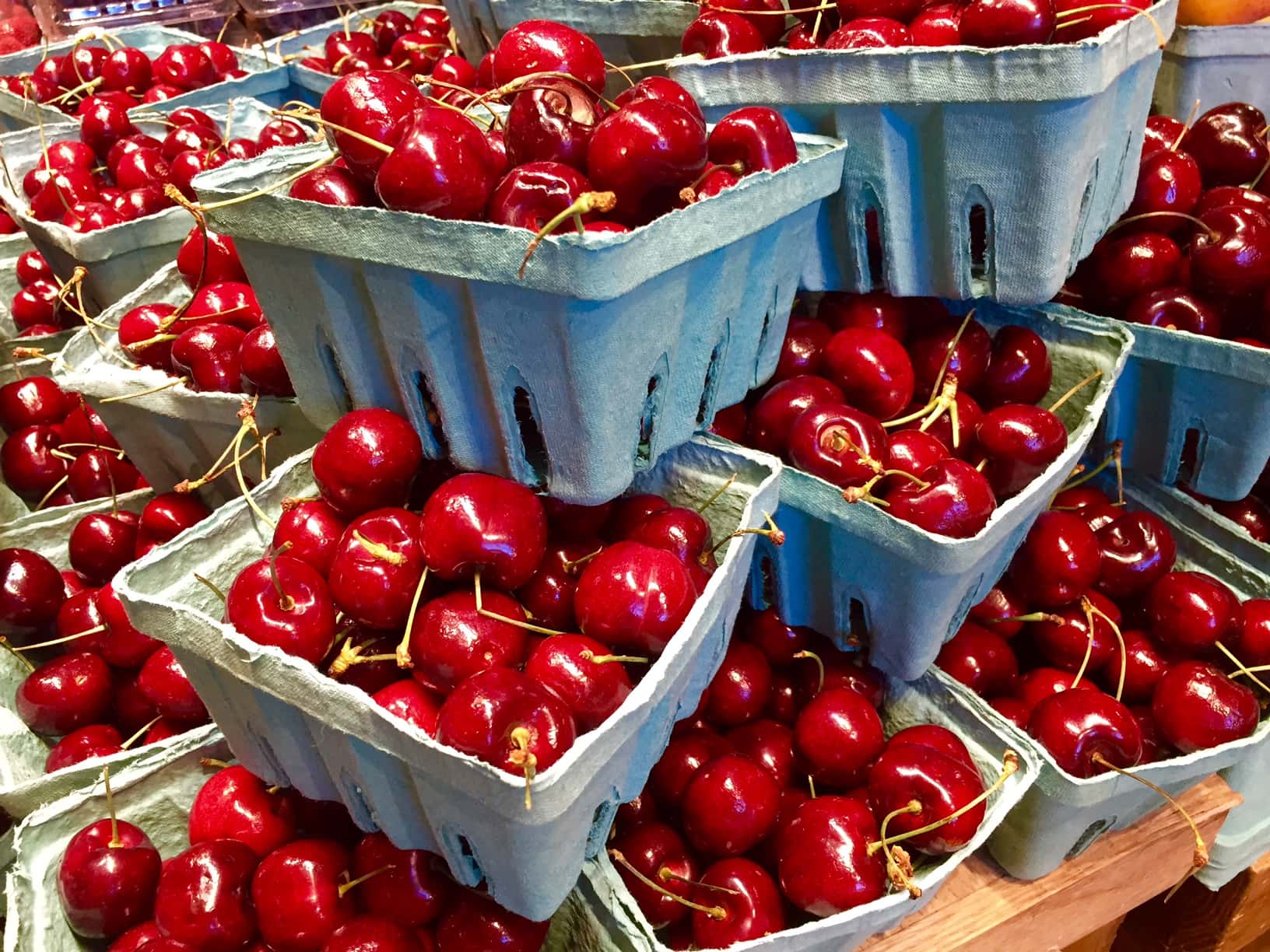 Attend a Taping of a Live Show. The Tonight Show with Jimmy Fallon, The View, Live with Kelly, SNL, Dr. OZ are taped in NYC. More information and details are located here: http://www.nycgo.com/articles/tv-show-tapings
See the Flatiron Building and Madison Square Park. Eat Shake Shack located in this beautiful, lush green park. Don't miss Eataly located across the street!
Go Ice Skating in Bryant Park or Rockefeller Center. Rockefeller Center may be more famous but Bryant Park has lighter crowds and is beautiful with their Christmas shops.
THINGS TO DO IN NEW YORK CITY:
Ride Bikes along the Hudson River Park Bikeway.
 Ride Bikes or walk over Brooklyn Bridge.
Visit Central Park.
Visit the Museums – Natural History, MET, Guggenheim 
Go to the top of Rockefeller Center (aka Top of the Rock).
Visit 9/11 Memorial, Museum and One World Trade Center.
Visit Times Square.
See a Broadway show.
Visit Greenwich Village.
Visit Statue of Liberty or take Boat Ride. 
Visit SoHo, Tribeca, and Chelsea areas. 
Ride the Subway.
Visit Chelsea Market. 
Walk High Line Park. 
Go inside St. Patrick's Cathedral. 
Go shopping down 5th Avenue shops. 
Attend a taping of the TODAY show. 
Visit the New York Public Library. 
Visit Grand Central Station. 
Attend a Taping of a Live Show — Jimmy Fallon, the View, Live with Kelly, etc.
See the Flatiron Building and Madison Square Park.
Go Ice Skating in Bryant Park or Rockefeller Center (fall and winter hours).
FOOD PLACES in NEW YORK CITY YOU DON'T WANT TO MISS:
(a full list without photos will be listed below)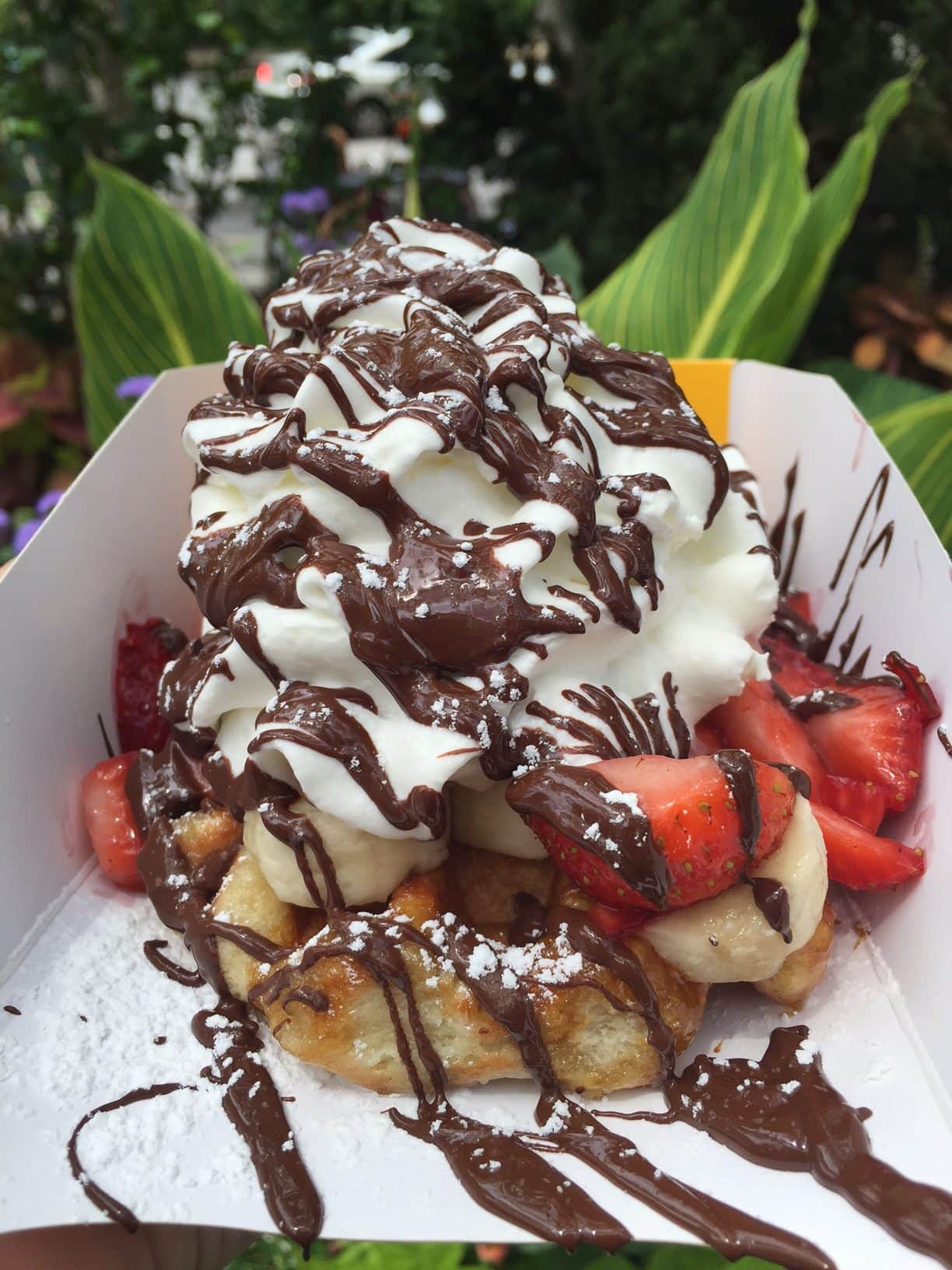 Waffles and Dinges Food Truck – gourmet Belgian waffles topped with your choice of toppings from fresh fruit to Nutella to whipped cream.
New York Pizza is a must. There's something in the water in New York City! The crust is chewy and the robust tomato sauce is flavorful. Don't even get me started on the cheese! There's no better slice of cheese pizza than in NYC. Here are our favorite places to get a quick slice or two — Bleeker Street Pizza, NY Pizza Suprema, John's Pizza, Joe's Pizza, and Lombardi's Pizza. We go to Bleeker St. Pizza at least twice every time we visit!
Levain Bakery. When visiting, it's a rite of passage to get your cookie fix at this super popular bakery. Their cookies are unique and one of a kind. If you can't wait to try them, here's a recipe that will make you feel as if you are in NYC already. https://www.modernhoney.com/levain-bakery-chocolate-chip-crush-cookies/
New York Bagels with their sweet and savory cream cheese spreads are the quintessential NY breakfast. Try out Brooklyn Bagel Company, Ess-a-Bagel, Best Bagel, Tompkins Square Bagels, or Murray's Bagels. The coconut bagel with strawberry cream cheese from Brooklyn Bagel is a personal fave.
There are sandwich shops galore in NYC. The Melt Shop for fancy grilled cheese sandwiches, Faicco's Italian Sandwich shop for their famous Italian sub, and Cheeky Sandwiches for their fried chicken sandwich.
There are a million bakeries in NYC and it's going to be hard to narrow it down. The banana pudding at Magnolia Bakery is a must. Big Booty Bread Co. for cookies and cupcakes. Veniero's Pastry Shop for homemade pastries and cannolis. Aux Merveilleux De Fred Bakery for gourmet French desserts. Billy's Bakery and Molly's Cupcakes for top of the line desserts.
Try out Jacques Torres for custom ice cream cookie sandwiches. Max Brenner is famous for chocolate and the chocolate pizza is a must try. The food is outstanding as well!
Eat a big ol burger in the Big Apple. Shake Shack is a super popular restaurant with locations all over the city. The most picturesque one has to be in Madison Square Park. Go crazy with the Shack Burger and over-the-top decadent concretes. The 22 degree weather didn't stop us from eating it!  Umami Burger, Cafeteria, and Bare Burger are other options.
There are specialty doughnuts all over the city but Doughnut Plant may take the cake with the most unique doughnuts. The Creme Brulee doughnut is one of their top sellers and a must try. They even have a Peanut Butter and Jelly doughnut!
Cookies and Milk anyone? Dominique Ansel offers hot and fresh cookie shots at 3:00 everyday and a line starts to form out the door long before that time. They also offer the famous cronut in the morning until they sell out. Basically, everything here is good.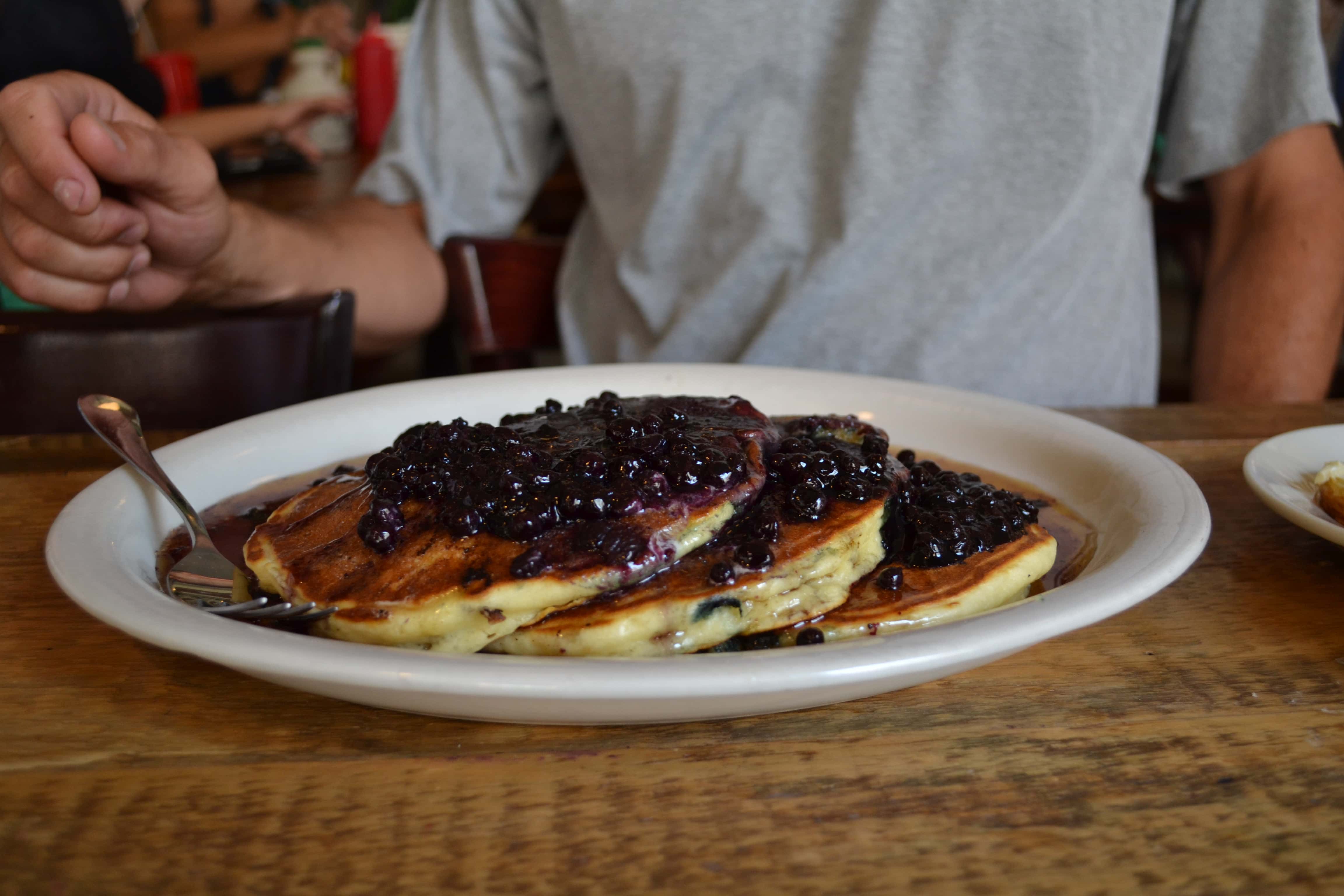 There are an amazing selection of breakfast choices. Bubby's is in Tribeca and known for their home cooking and their  pancakes with blueberry compote and biscuits with berry jam are a must.
BEST RESTAURANTS TO EAT AT IN NEW YORK CITY:
BAKERIES:
Levain Bakery
Big Booty Bread Company
Veniero's Pastry
Aux Merveilleux De Fred Bakery
Billy's Bakery
Molly's Cupcakes
Sprinkles Cupcakes
Jacques Torres
Georgetown Cupcakes
Dominique Ansel
Magnolia Bakery
Schmackary's Cookies
ITALIAN FOOD:
Pepe Giallo
Meatball Shop
Piccolo Angolo
Olio e Piu Italian
Gaia Italian Cafe
Scarpetta
La Lanterna ai Vittorio
Eataly
PIZZA:
Bleeker St. Pizza
NY Pizza Suprema
John's Pizza
Lombardi's Pizza
Joe's Pizza
BAGELS:
Brooklyn Bagel Company
Ess-a-Bagel
Best Bagel
Tompkins Square Bagels
Murray's Bagels
DESSERT:
Max Brenner Chocolate
Jacques Torres
Dominique Ansel
Serendipity
Waffles and Dinges
Nutella Crepe Bar in Eataly
Black Tap Milkshakes
See Bakery options above
BURGERS + AMERICAN:
Shake Shack
Umami Burger
Bareburger
Cafeteria
Melt Shop Sandwiches
Faicco's Italian Sandwiches
Friedman's
MEXICAN:
Los Tacos in Chelsea Market
Dos Toros Taqueria
DOUGHNUTS:
Doughnut Plant
Dough Donuts
Doughnut Project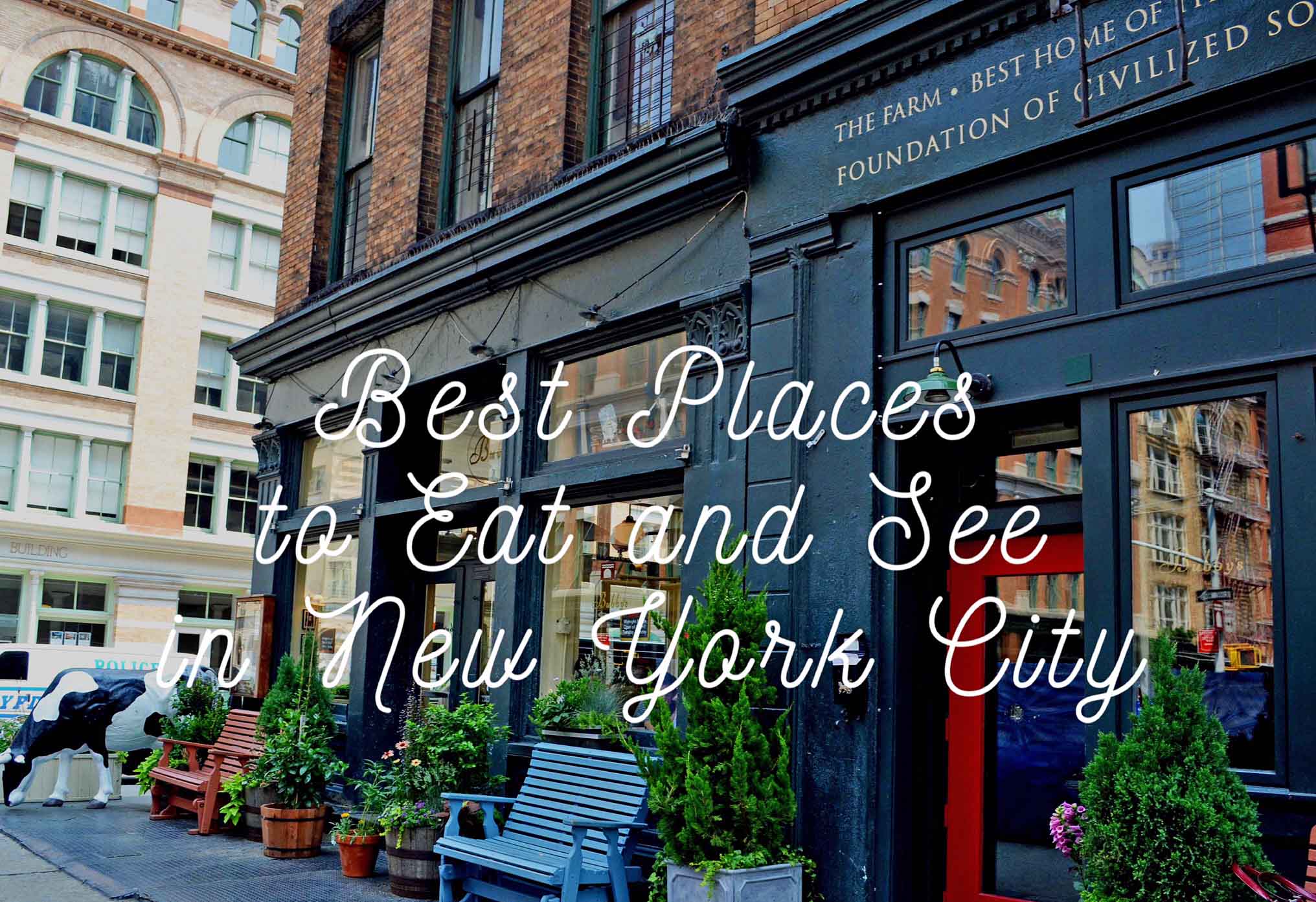 TIPS + TRICKS FOR THE BEST PLACES TO EAT AND SEE IN NEW YORK CITY:
My brother says that flying into the Newark airport is better than JFK or LaGuardia. It's less congested and an easier commute into the city. The bus is an inexpensive option and takes you straight to the Port Authority near Times Square.
Everyone seems to want to stay near Times Square because that is the heart of NYC; however the hotels are generally more expensive, good food options limited, and it is very crowded. Research other areas near Central Park or the Chelsea area for a less congested stay and better restaurant options.
If you want to add Boston to your trip, you can take the BOLT Bus from NYC to Boston for such an inexpensive price. For the 4 of us, it cost $10 each. The buses were clean, spacious, and had free Wi-Fi and even outlets to charge your phone. We flew into Newark airport and departed from Boston.
Check into New York City Passes if you want to experience a lot of New York for a discounted price.
Check Groupon and TravelZoo for ticket and entertainment options.
Hotwire offers many NYC hotels at discounts. Do your research and it can save you a lot of money in the long run.
Biking the city is so much fun and a great way to take in city life. You can ride right along with the taxi cabs or take the Hudson River trail or Brooklyn Bridge.
I am going to now take a long winter's nap because wow that was a long post! I hope that it helps you make your next trip to New York City a memorable experience. Pin your favorite images on Pinterest to reference later. Happy Traveling, my friends! xo
Come Follow Me!