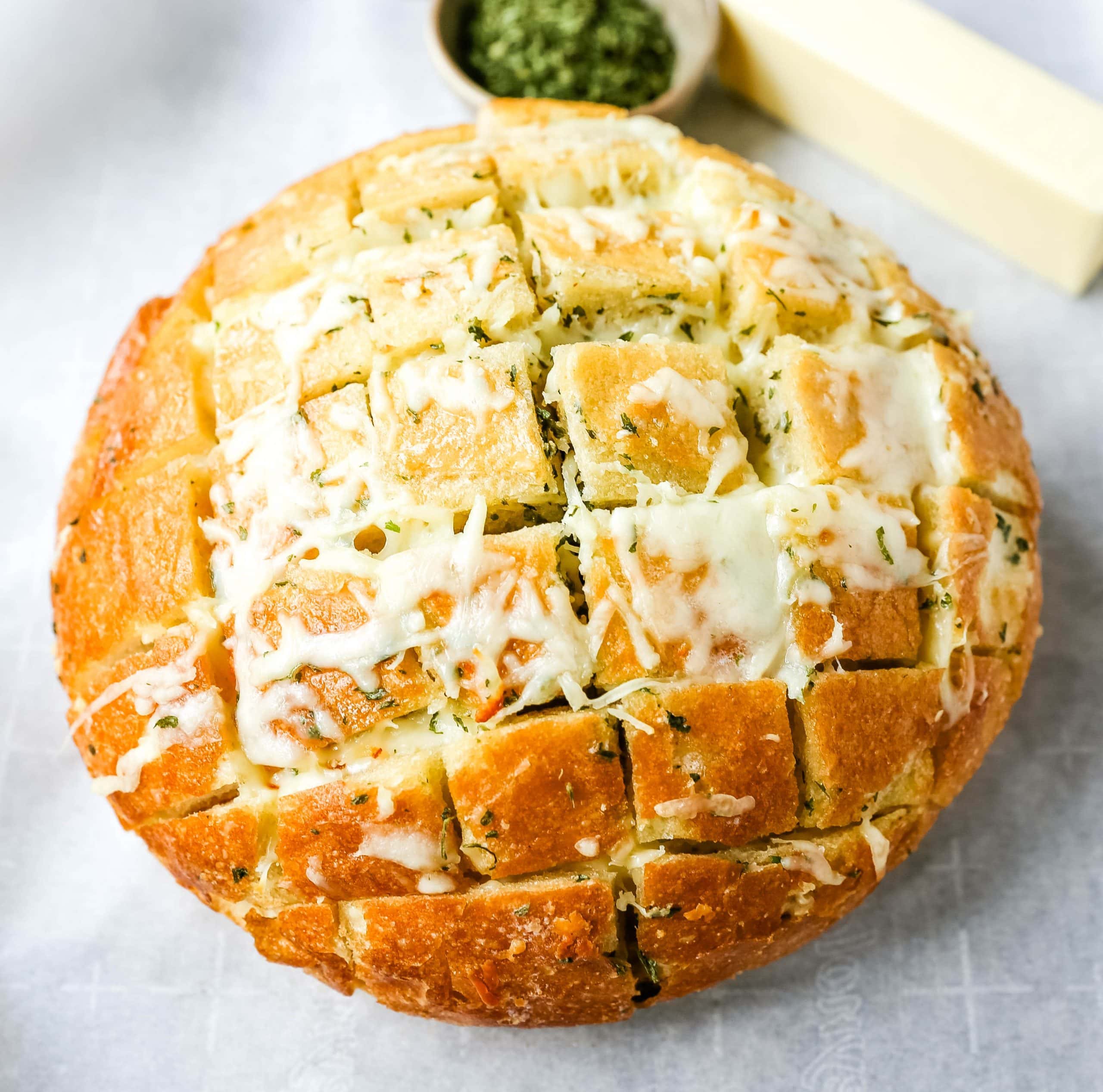 Cheesy Pull-Apart Garlic Bread
Warm sourdough bread baked with garlic butter, melted mozzarella cheese, and spices. The best pull-apart garlic cheese bread!
If you love bread, if you love cheese, if you love butter, then this is the recipe for you! Basically, this is my dream bread. It is ridiculously fabulous on so many levels. This is a carb lover's dream! If I am going to indulge, this is what I am choosing.
This is the time of year for parties and get togethers and this is always a hit! This Pull-Apart Garlic Cheese Bread will be popular with just about everyone...I guarantee it! I love to pair this with a hearty lasagna, my creamy sausage tortellini soup, homemade spaghetti and meatballs, or an Italian salad.
This Cheesy Pull-Apart Garlic Bread starts off with a sturdy, crusty sourdough or French bread. Deep diagonal cuts are made into the bread so the garlic butter can seep into all of the cracks. Mozzarella cheese is baked into the bread for cheesy goodness. This Garlic Mozzarella Cheese Pull-Apart Bread is perfectly buttery and cheesy. I first saw this on one of my favorite food websites -- Recipe Tin Eats -- and had to make it stat. I have been hooked ever since!
I am such a fan of garlic cheese bread and you can find a traditional recipe here -- GARLIC CHEESE BREAD RECIPE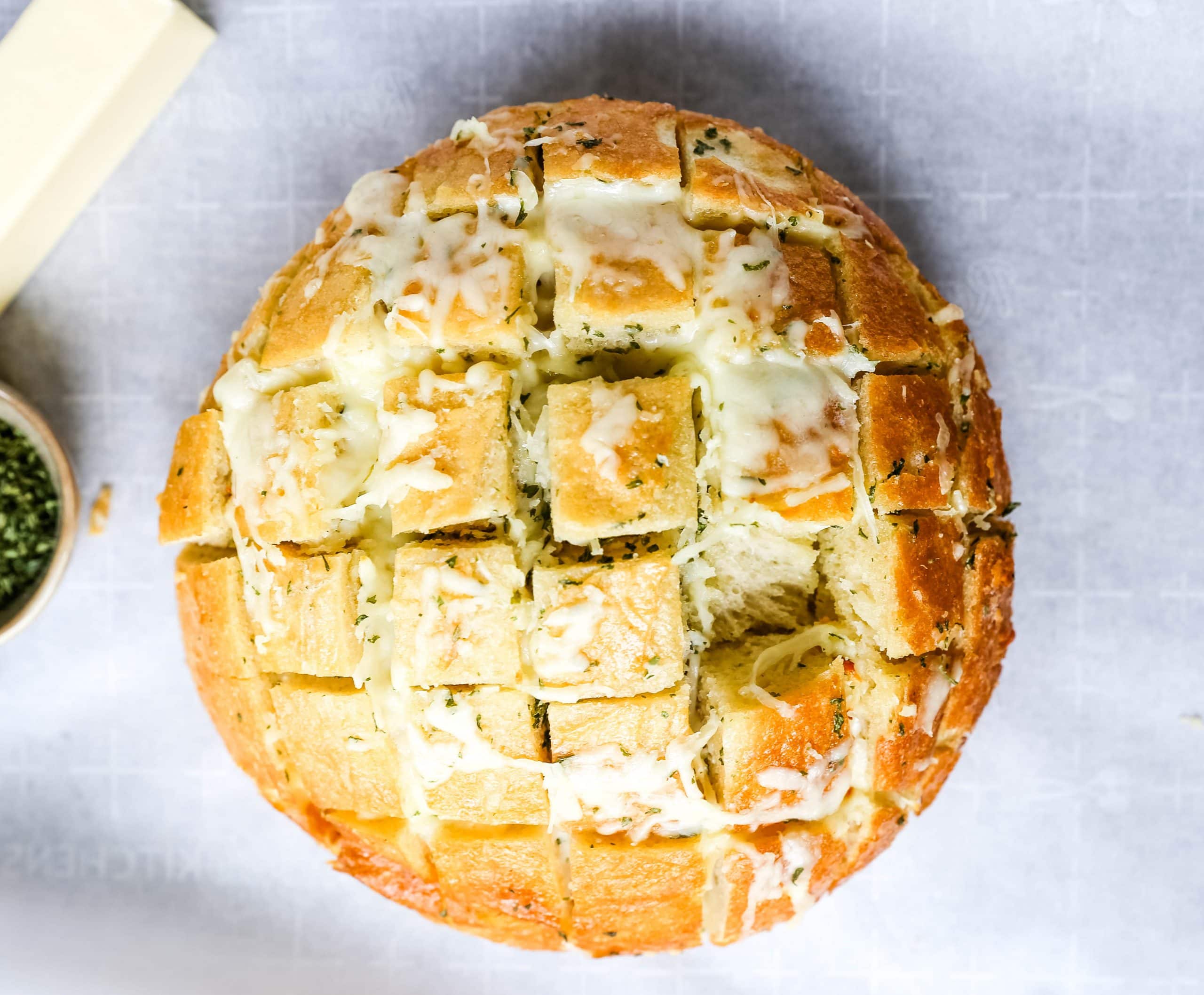 How to make Cheesy Pull-Apart Garlic Bread:
Start with a French or sourdough loaf of bread or round boule. Cut the bread into 1" diagonal cuts but don't cut all the way through the bread.
In a microwave-safe bowl, melt the butter, garlic, and parsley together. Using your fingers, open up each of the cuts and drizzle garlic butter into each of the pieces of bread. Press mozzarella cheese into each piece.
Brush the top of the bread with the remaining garlic butter and cheese.
Wrap with foil and bake for 20 minutes. Remove from oven and open the foil and cook for 5-10 minutes longer until toasty.