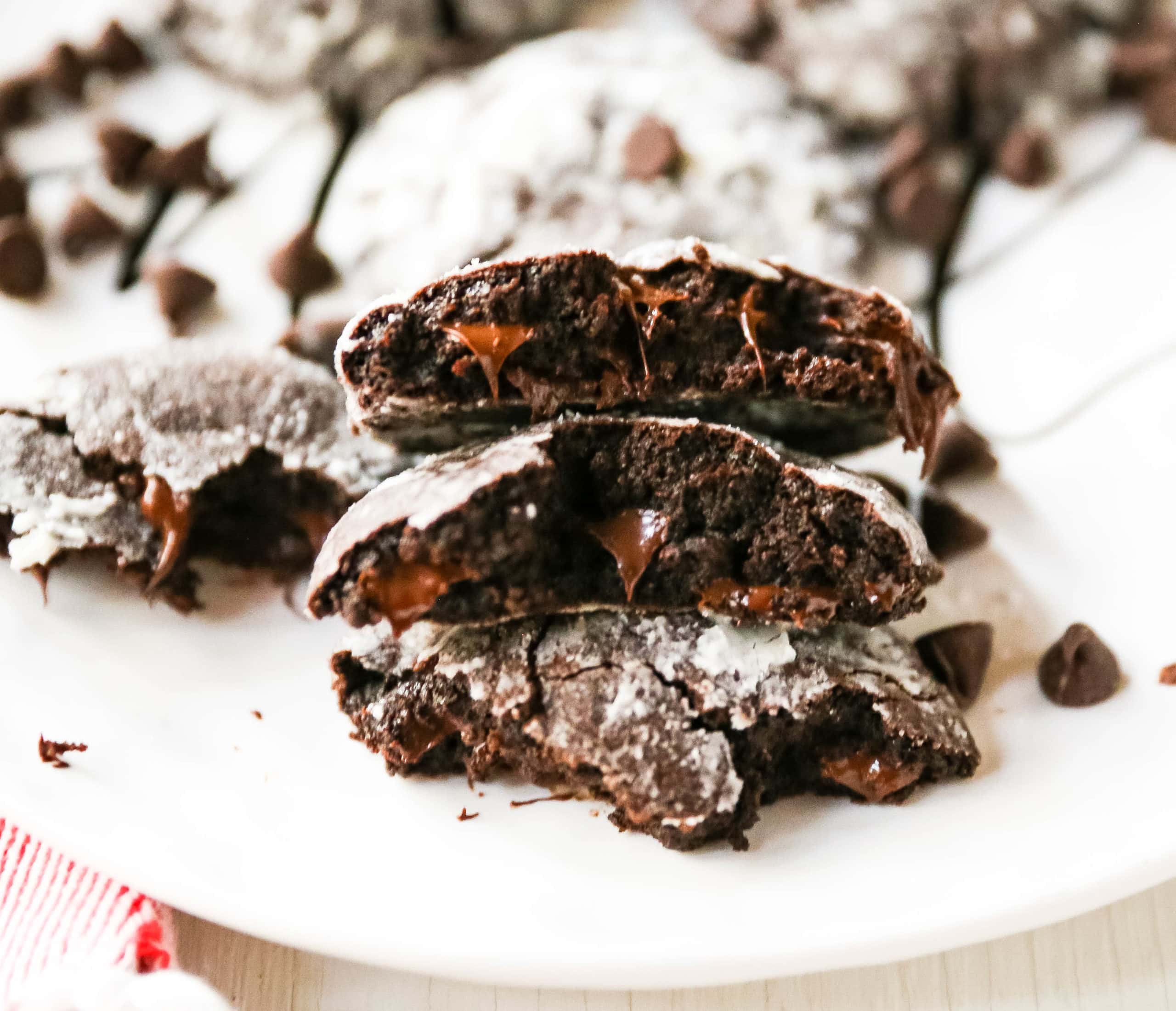 Chocolate Crinkle Cookies
Soft, chewy, rich, fudgy chocolate cookies rolled into two types of sugar and baked until the edges crinkle.
We are officially 10 days away from Christmas and I am trying to sneak in as many Christmas recipes as possible. Of course, another chocolate Christmas cookie has to be in order!
A chocolate crinkle cookie is a classic Christmas cookie for chocolate lovers. It has the coveted chewy, ooey-gooey, fudgy center with crisp edges. It is rolled in two types of sugar -- powdered sugar and sugar so when it bakes, it creates the perfect sugar coating. These are also known as chocolate cookies rolled in powdered sugar.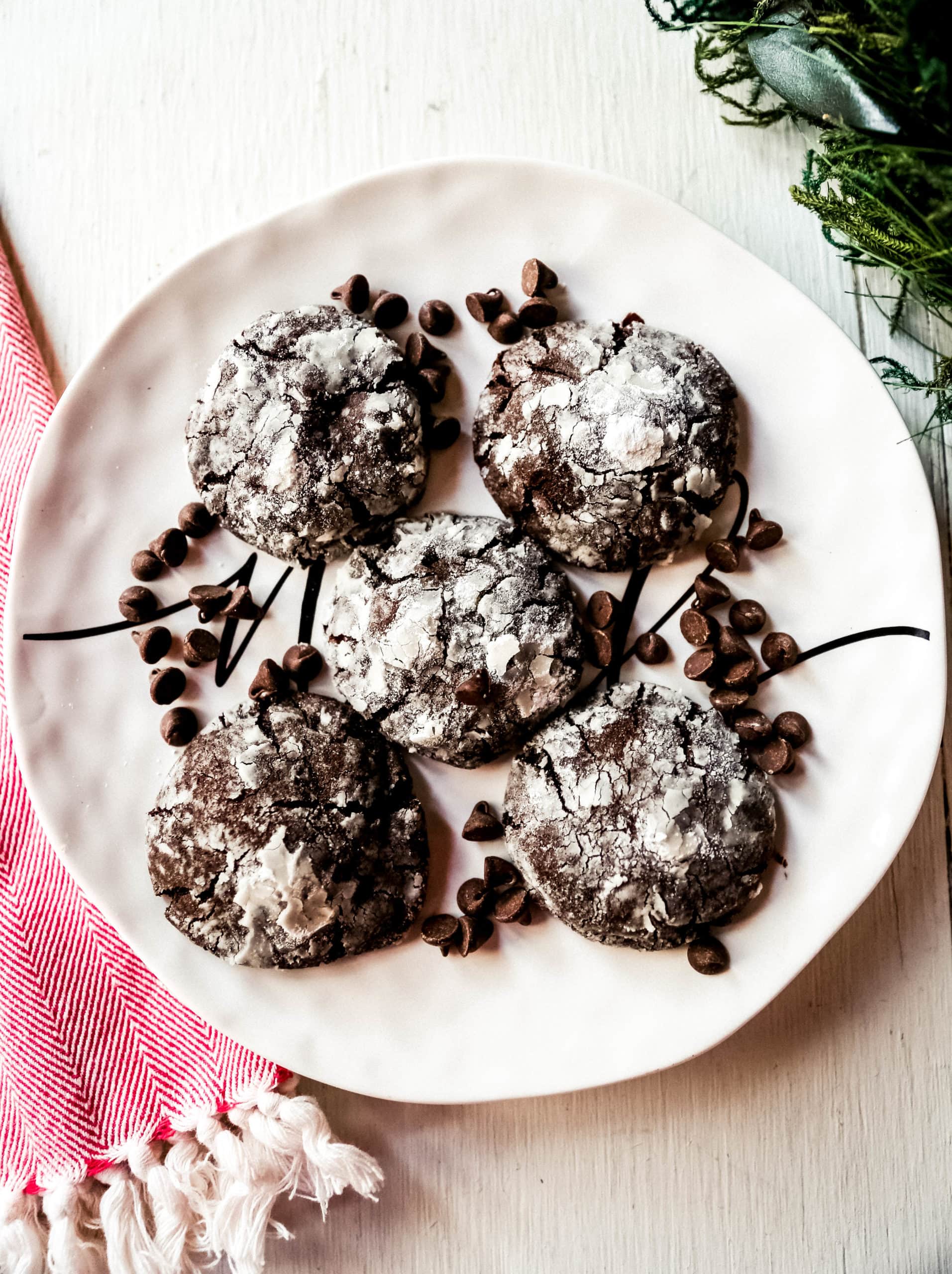 These are definitely for my chocolate people because this recipe calls for not only cocoa powder but semi-sweet chocolate chips too. It is the epitome of a Christmas chocolate cookie!
These Chocolate Crinkle Cookies are so easy to make! They are made with simple ingredients -- butter, brown sugar, sugar, eggs, vanilla, cocoa, flour, baking soda, salt, and chocolate chips and all rolled into powdered sugar.
The key to making these crinkle cookies is to CHILL the dough. This is not an optional step but an imperative step. This allows the dough time to solidify, set-up, come together, and ensure the cookies don't spread too thin. These will be on the thinner side but we aren't looking for flat cookies!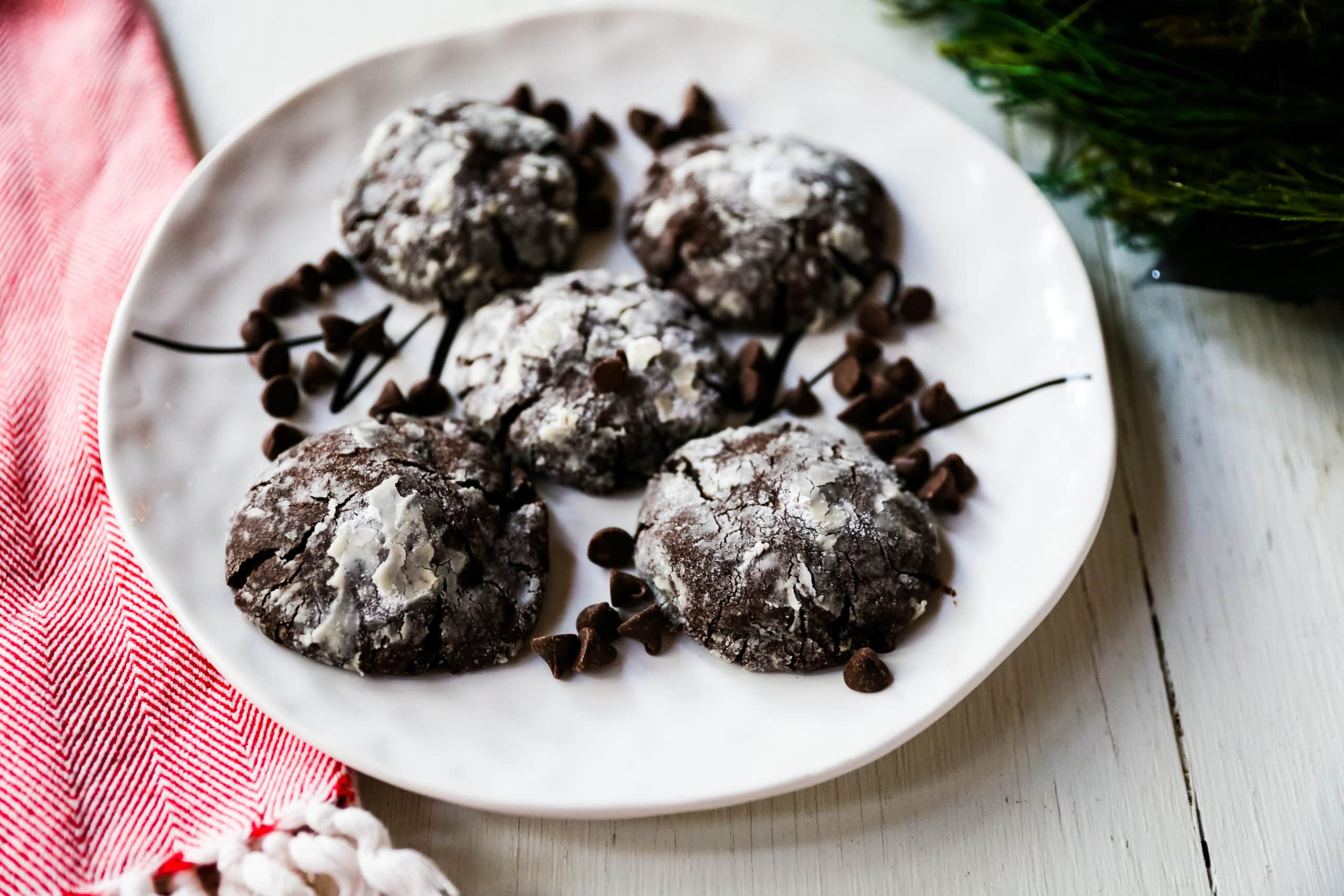 How to make the Best Chocolate Crinkle Cookies:
Start by creaming together the butter, brown sugar, and sugar together for at least 3-4 minutes, or until light and fluffy. This helps to create a creamier, smoother texture as the butter wraps around the sugar crystals. It also helps to create some air into the cookie dough which helps give the dough some loft once it hits the oven.
Use a good quality unsweetened cocoa powder. This shouldn't be confused with hot chocolate powder, which is full of sugar. This is unsweetened and gives a true burst of chocolate flavor to the cookies.
Add semi-sweet or milk chocolate chips. I prefer to use semi-sweet chocolate chips because they pair perfectly with the unsweetened cocoa powder. You can use mini semi-sweet chocolate chips to make sure you get chocolate in every single bite.
CHILL the dough. This is a crucial step and time needs to be allotted for this step. Wrap the dough in plastic wrap and let chill in the refrigerator for at least 30 minutes.
Roll balls into granulated sugar first and then powdered sugar. This helps the powdered sugar stick to the cookies...especially when baking.
Bake on light-colored baking sheets. This ensures even baking between the bottom and tops of the cookies.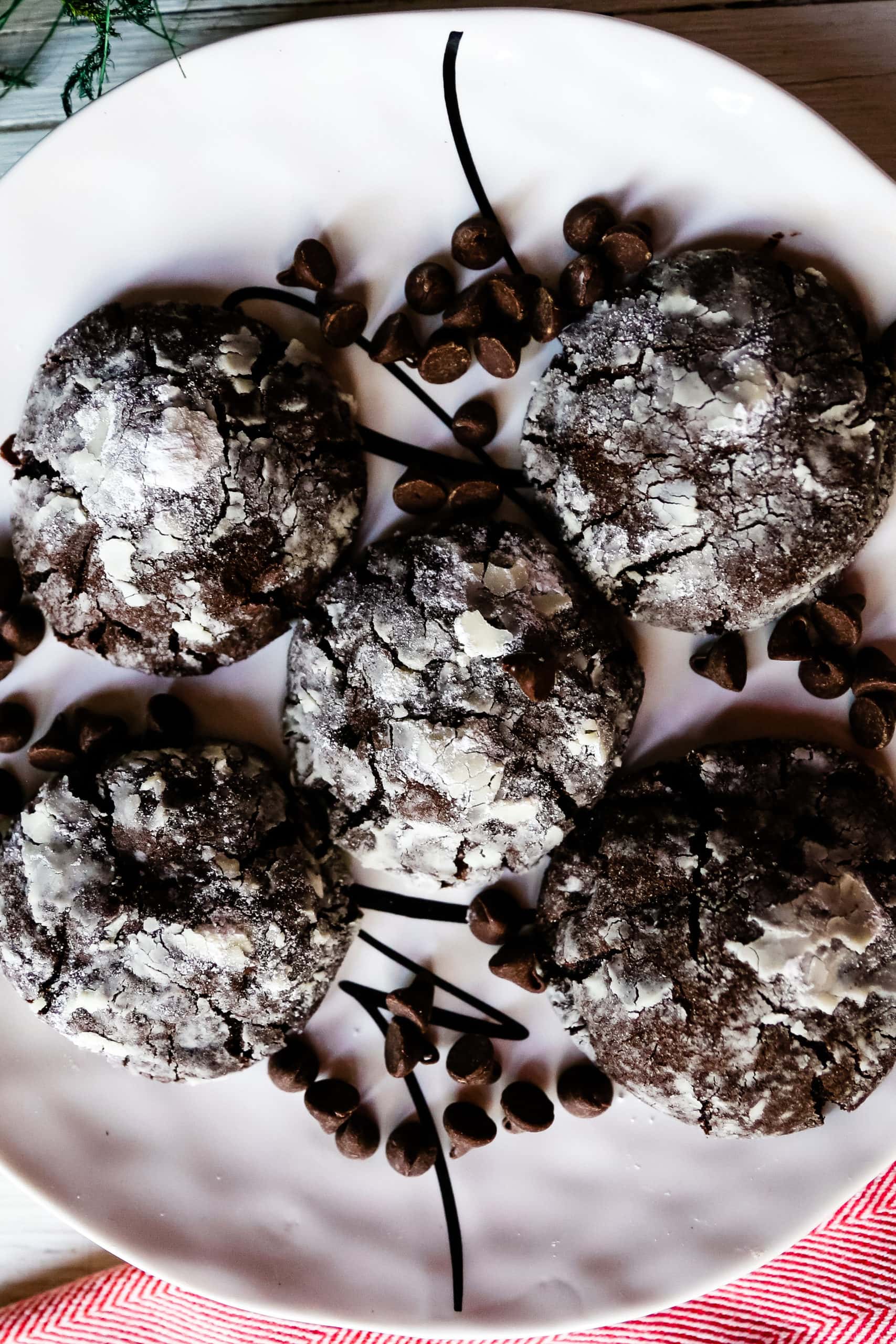 If you love chocolate, check out these other chocolate cookie recipes:
Triple Chocolate Chunk Cookies
Levain Bakery Dark Chocolate Chocolate Chip Cookies
Red Velvet Crinkle Cookies
Double Chocolate Cookies
You can find ALL of my Christmas cookie recipes by clicking HERE.