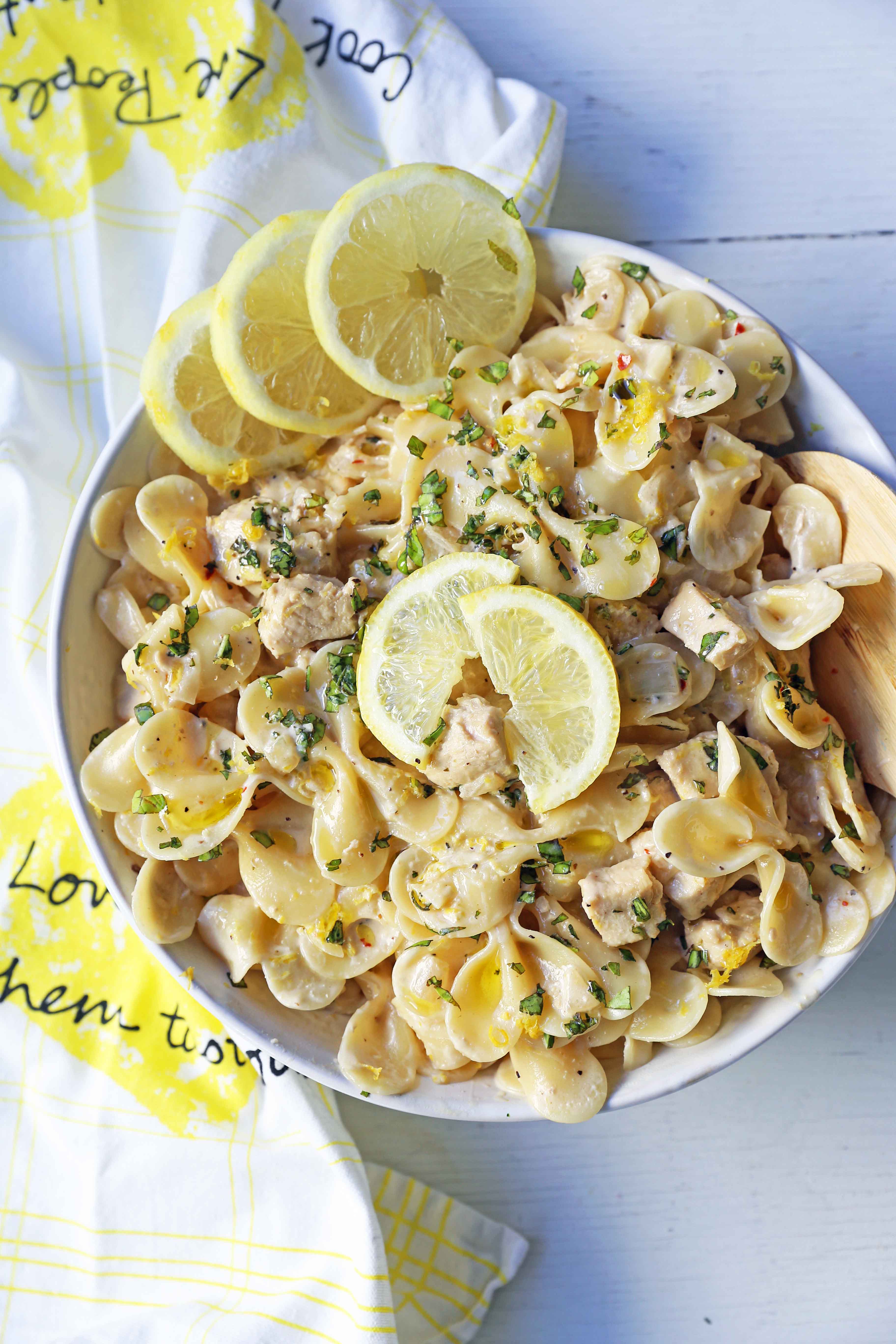 Creamy Lemon Chicken Pasta
Sauteed chicken in a rich creamy lemon basil sauce tossed with your favorite kind of pasta.  A quick and easy 30-minute meal!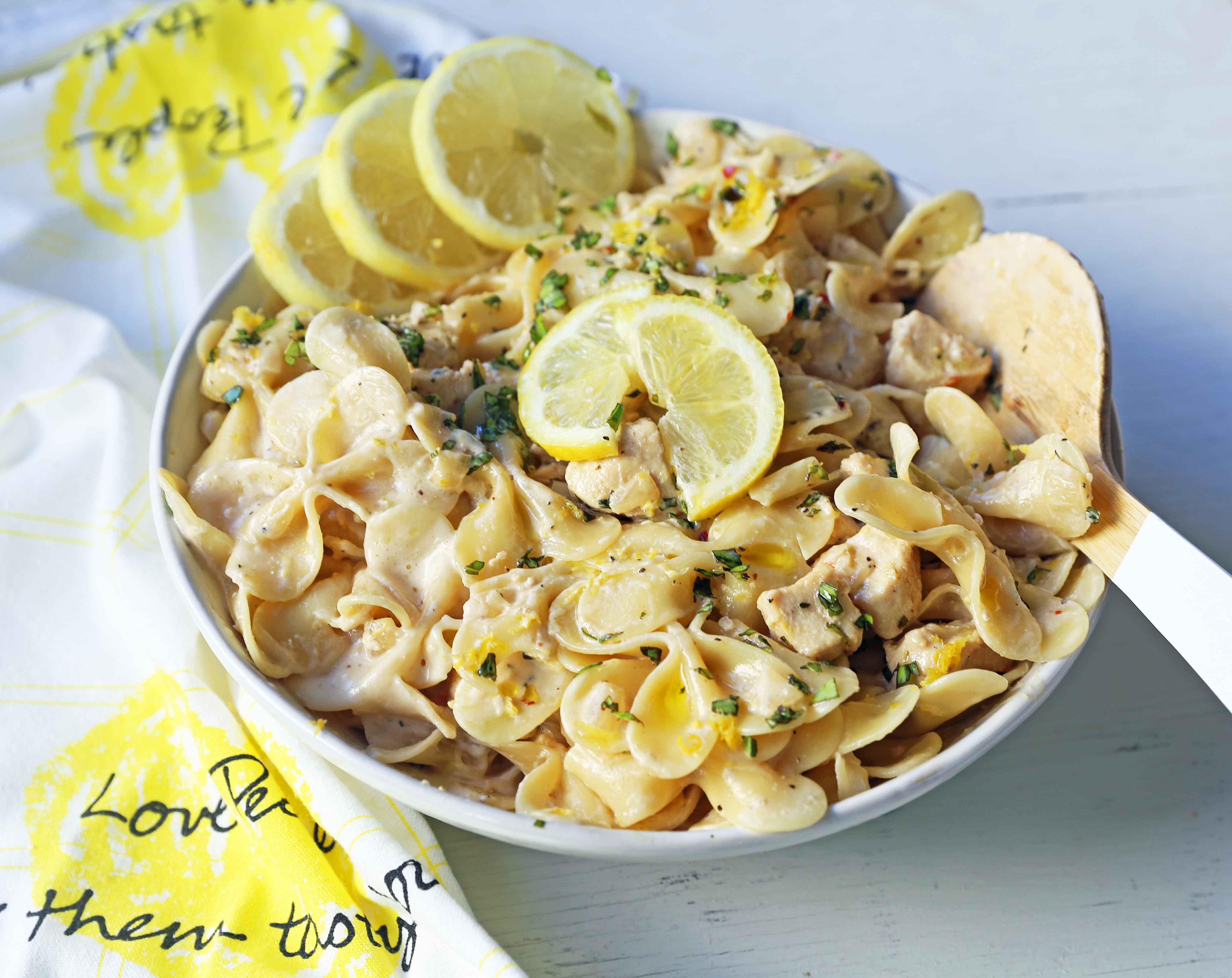 As soon as March hits, it starts feeling like Spring in Arizona and I get so excited to make recipes using fresh lemons, straight from our tree.  This is such a rich pasta yet it feels so light and bright with the addition of vibrant lemon zest and fresh basil.
I love these easy meals, whipped up in less than 30 minutes. They are perfect for busy weeknights and fill my kids bellies.  I am pretty sure my growing 16-year-old son would eat pasta every single night if he could.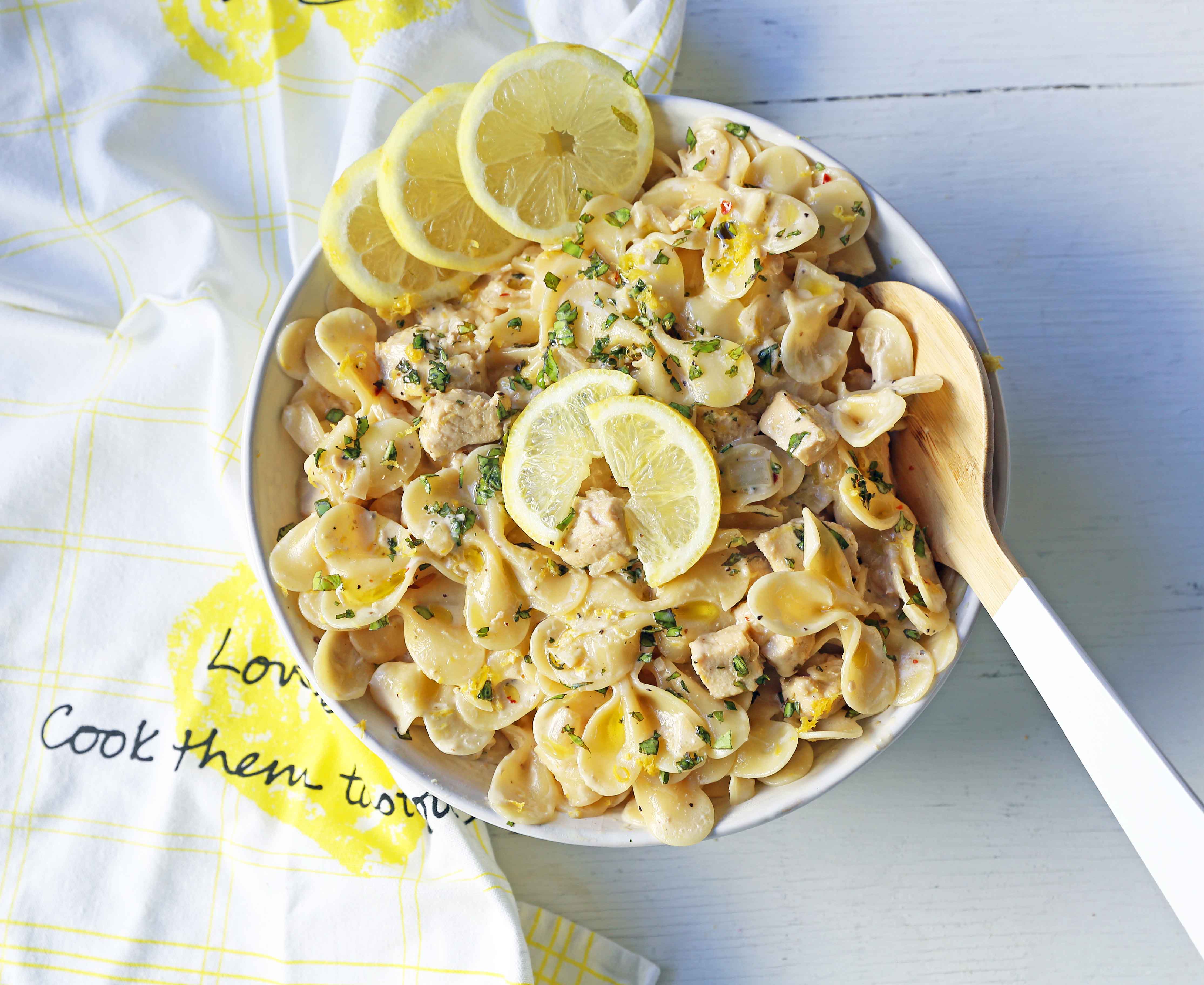 How to make 30-Minute Creamy Lemon Chicken Pasta:
 Start by boiling water in a large pot.  Add a generous amount of salt to the pot of water. This will help to season the pasta.  Cook pasta according to package instructions. Drain.
In a large skillet, heat butter and olive oil over medium heat.  Add onion and saute for 5-6 minutes.  Turn up the heat to medium-high and add chicken breast. Saute for 7-8 minutes.  Add garlic and saute for 1 minute. Garlic can easily burn so watch it carefully. Season with salt, pepper, and red pepper flakes.
Add chicken broth and heavy cream or half-n-half.  Let simmer for 5 minutes. Stir in lemon juice and lemon zest.  If you want more lemon flavor, add more lemon zest.  It gives the most bang for the buck!
Toss cooked pasta with sauce. Top with freshly grated parmesan cheese and fresh basil ribbons.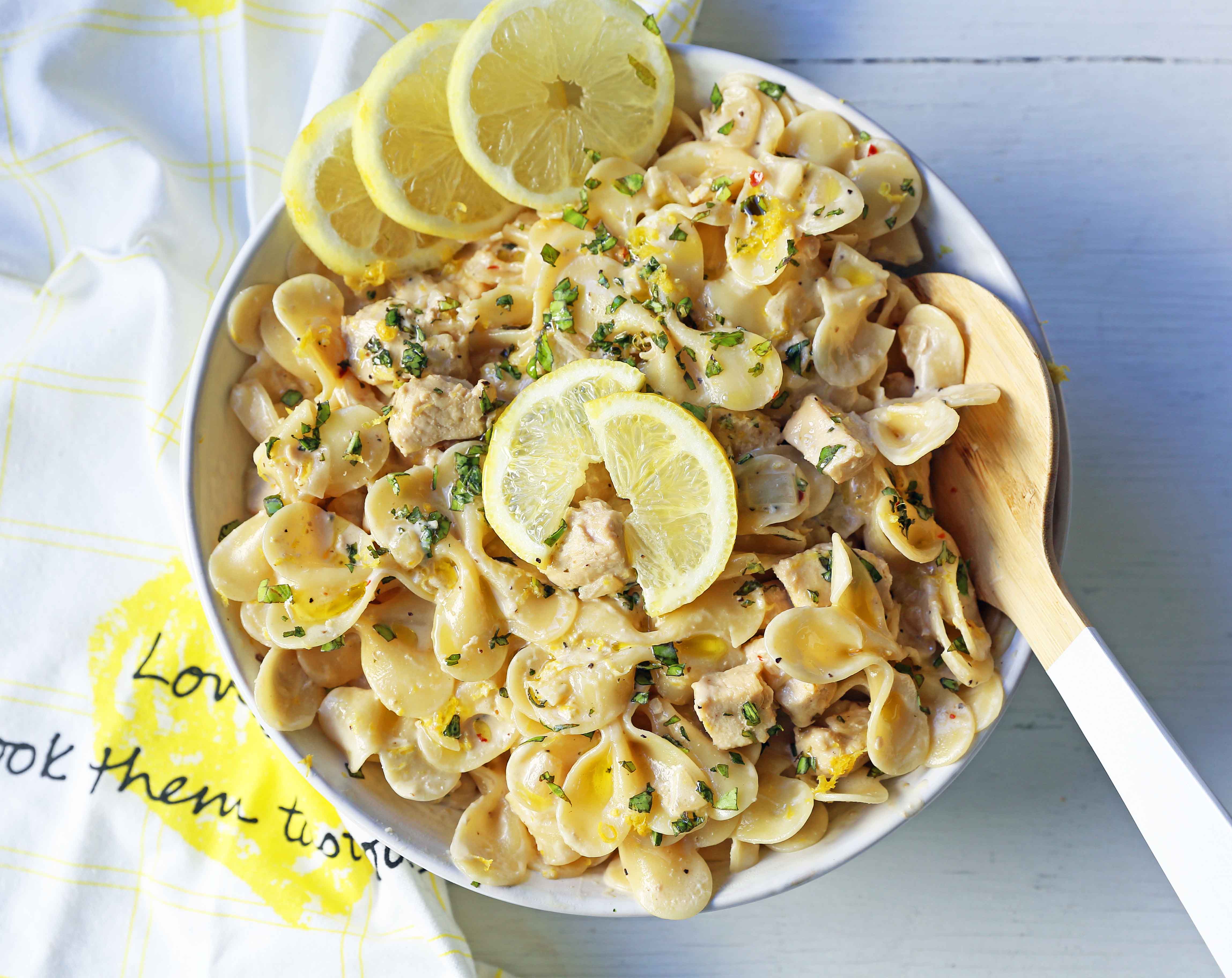 I love to hear from you! If you make this recipe, please be sure to leave a comment and give this recipe a rating. Sign up for my newsletter below so you never miss a recipe. Thank you for following along! I truly do have the greatest readers. FOLLOW ME ON:   INSTAGRAM --- FACEBOOK --- PINTEREST