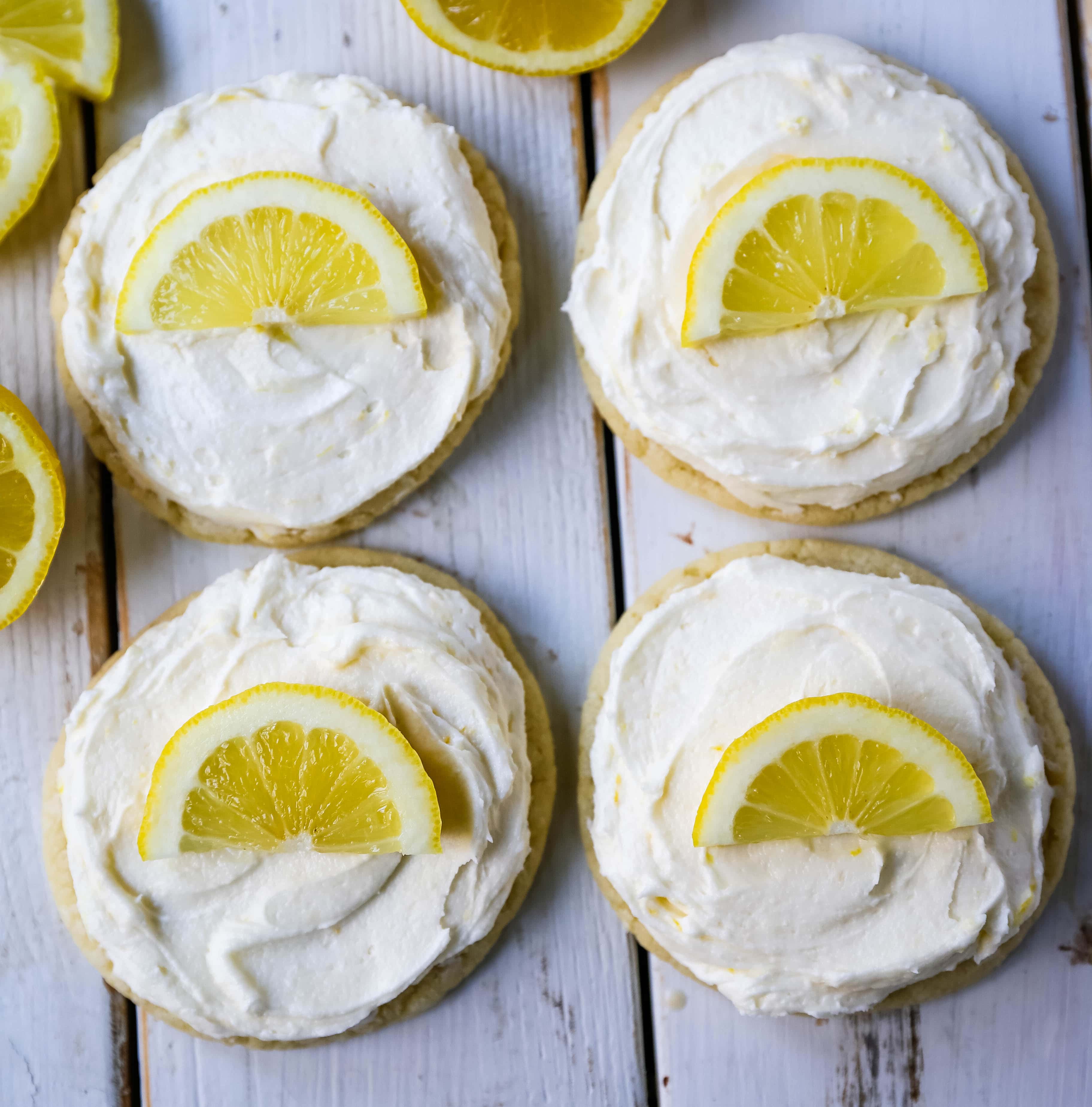 Frosted Lemon Cookies
Soft chewy lemon cookies with fresh lemon cream cheese frosting. The perfect frosted lemon cookie recipe!
One of my most popular recipes on Modern Honey has always been my LEMON SUGAR COOKIES. So I decided to take them up a notch and spread homemade lemon cream cheese frosting over the lemon cookies. Now we are talking! I could eat this frosting by the spoonful. It is THAT GOOD.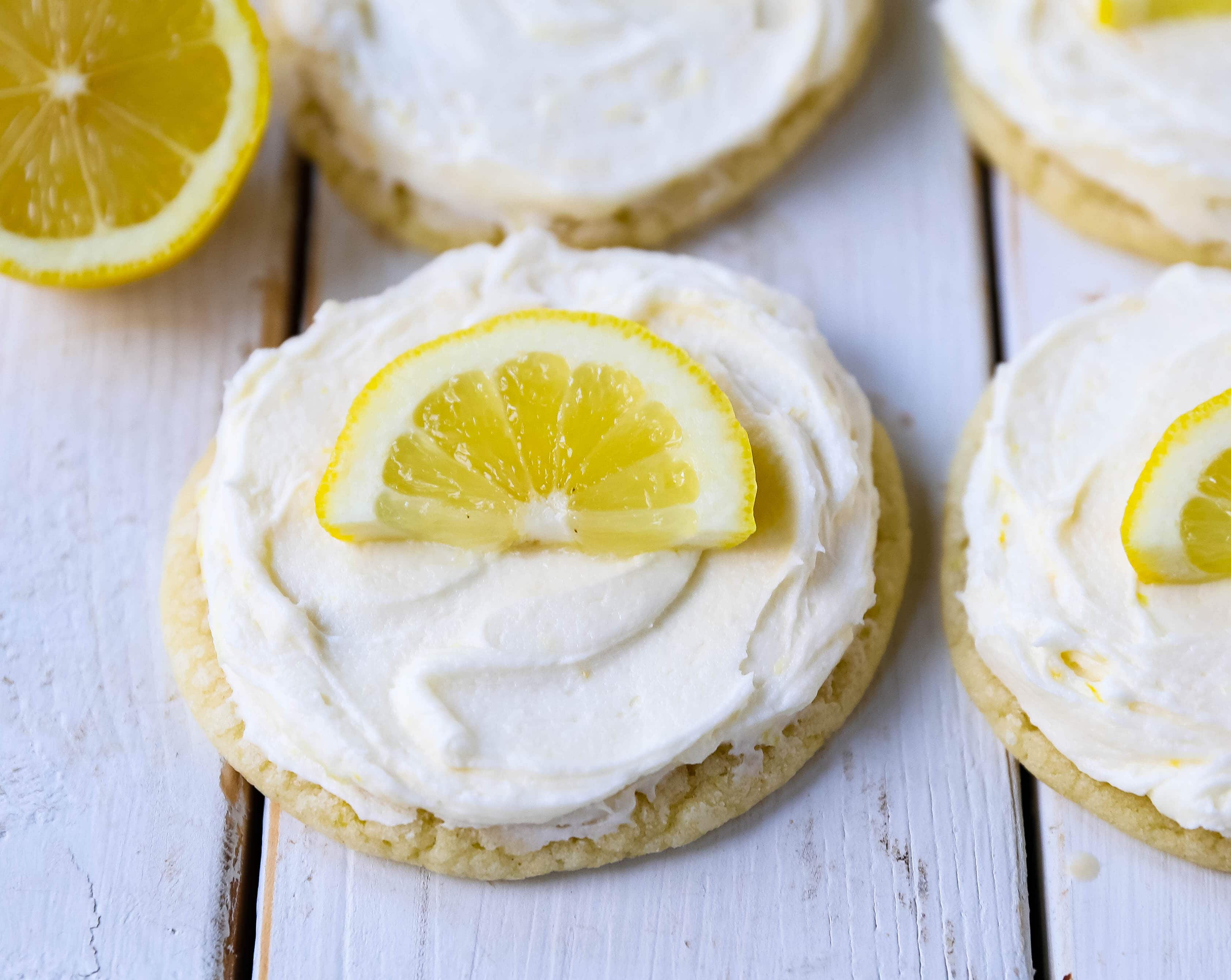 Whenever I think of lemon, I think of my Mom. She's one of the best people I have ever met in my life. Her heart is gold and she spends her days helping and doing things for others. She has taken my lemon sugar cookies to countless people! I am pretty sure she is baking something for somebody every single day. She's a saint! But she's always been a huge fan of these lemon cookies so I can't wait for her to try these frosted lemon cookies.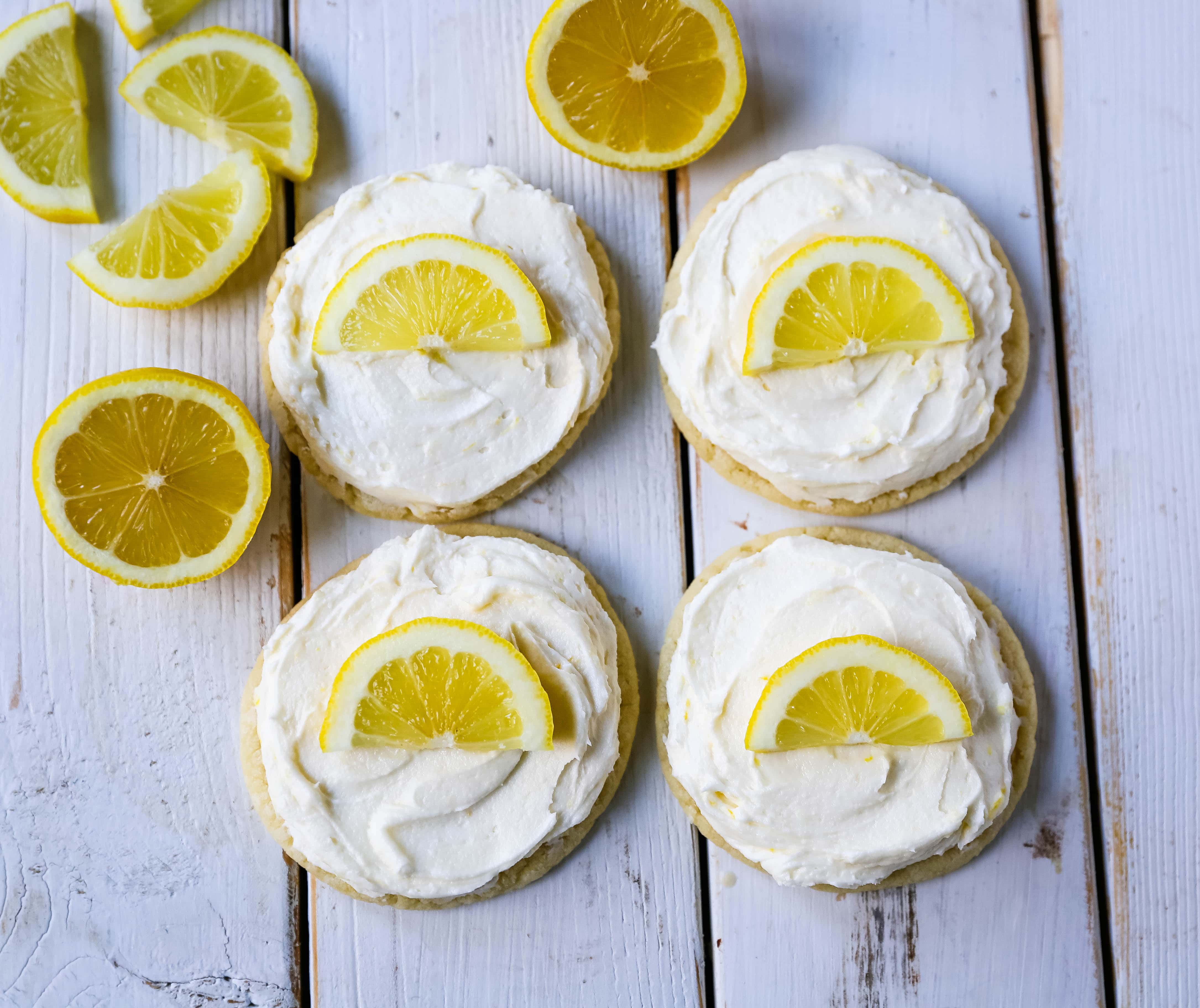 The lemon sugar cookies are the perfect soft and chewy cookie with a light lemon flavor. This lemon cookie recipe calls for both lemon juice and lemon zest to give it a punch of lemon flavor. Most of the fresh lemony tart notes comes from the zest and the juice brings the freshness. I also use fresh lemons to make these cookies since it is the star ingredient. You are going to love these frosted lemon cookies!
The lemon cream cheese frosting is made with sweet cream butter, softened cream cheese, powdered sugar, fresh lemon juice and lemon zest. It isn't too tart or too sweet and is just right.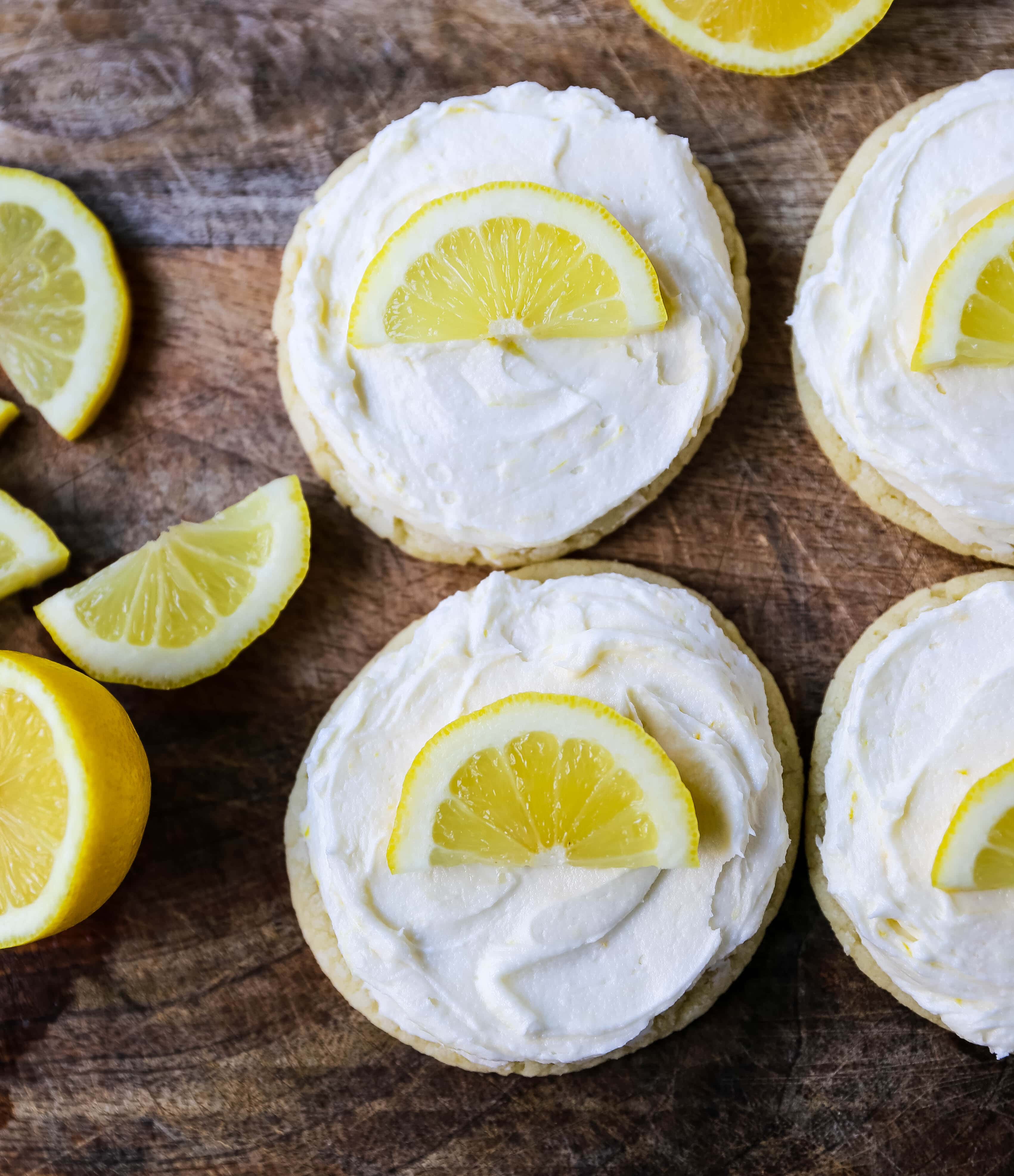 How to make Frosted Lemon Cookies:
Cream together cold butter, cut into small cubes and sugar until light and fluffy, at least four minutes. This helps to create a creamy texture.
Add eggs, lemon juice, and lemon zest. If you want extra lemon flavor, feel free to add more fresh lemon zest. I prefer to use a zester since it only gets the outer lemon part and not the bitter white part.
Stir in flour, leavening agents, and salt. Bake until still soft. The cookies will set up after being removed from the oven.
Make the frosting by creaming together butter and cream cheese until light and fluffy. Scrape the sides of the bowl and then add powdered sugar, lemon juice and lemon zest.
Spread the cooled lemon cookies with the lemon cream cheese frosting.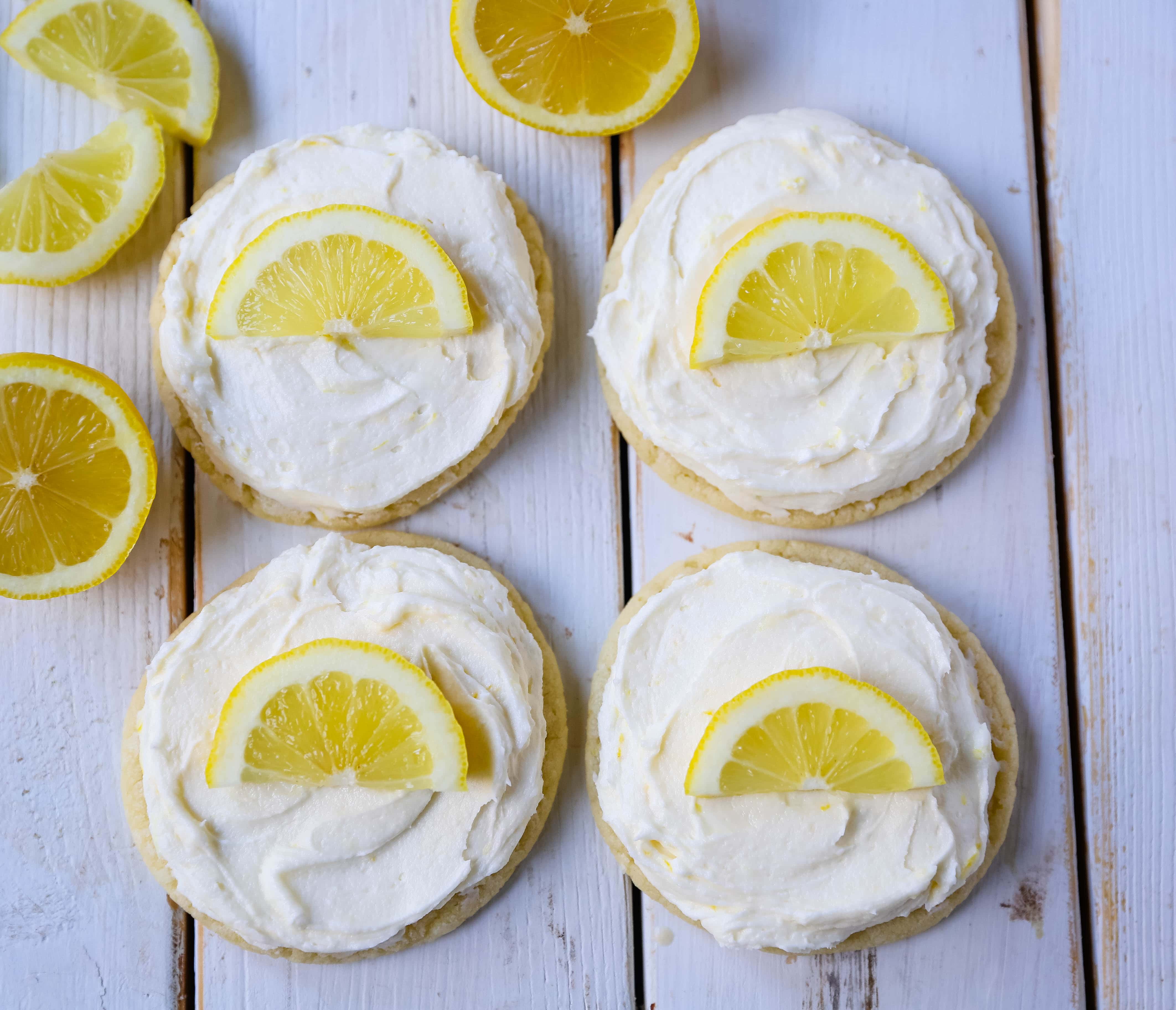 If you love lemon, check out these other lemon recipes:
Lemon Olive Oil Cake
Lemon Sheet Cake Recipe
Lemon Bars
I love to hear from you! If you make this recipe, please be sure to leave a comment and give this recipe a rating. Sign up for my newsletter below so you never miss a recipe. Thank you for following along! I truly do have the greatest readers. FOLLOW ME ON: INSTAGRAM — FACEBOOK— PINTEREST