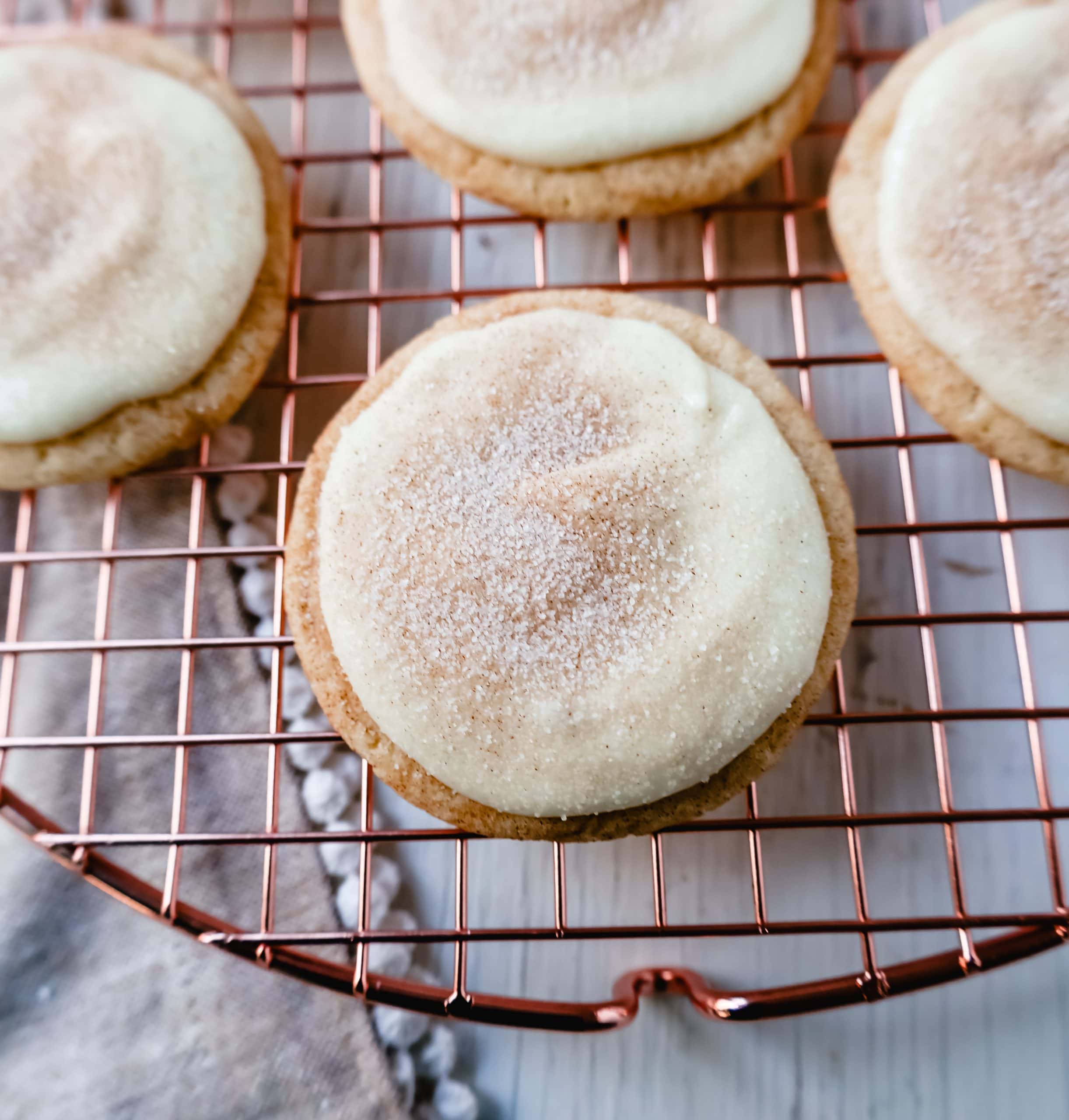 Frosted Snickerdoodle Cookies
Soft, chewy cinnamon sugar snickerdoodle cookies topped with a sweet buttery cream cheese frosting and topped with a sprinkle of cinnamon sugar.
It is December 1st so bring on the Christmas cookies! I love this time of year for so many reasons. When I was first married and raising young kids, I would stay up to the wee hours of the morning make at least 6 different varieties of Christmas goodies to bring to neighbors and friends.
It started out small -- just bringing to our neighbors but it soon turned into all of our close friends AND neighbors. At one point we were delivering to about 50 homes and I always needed a long winter's nap when it was all said and done. But I loved the feeling of baking cookies for those we love and sharing them.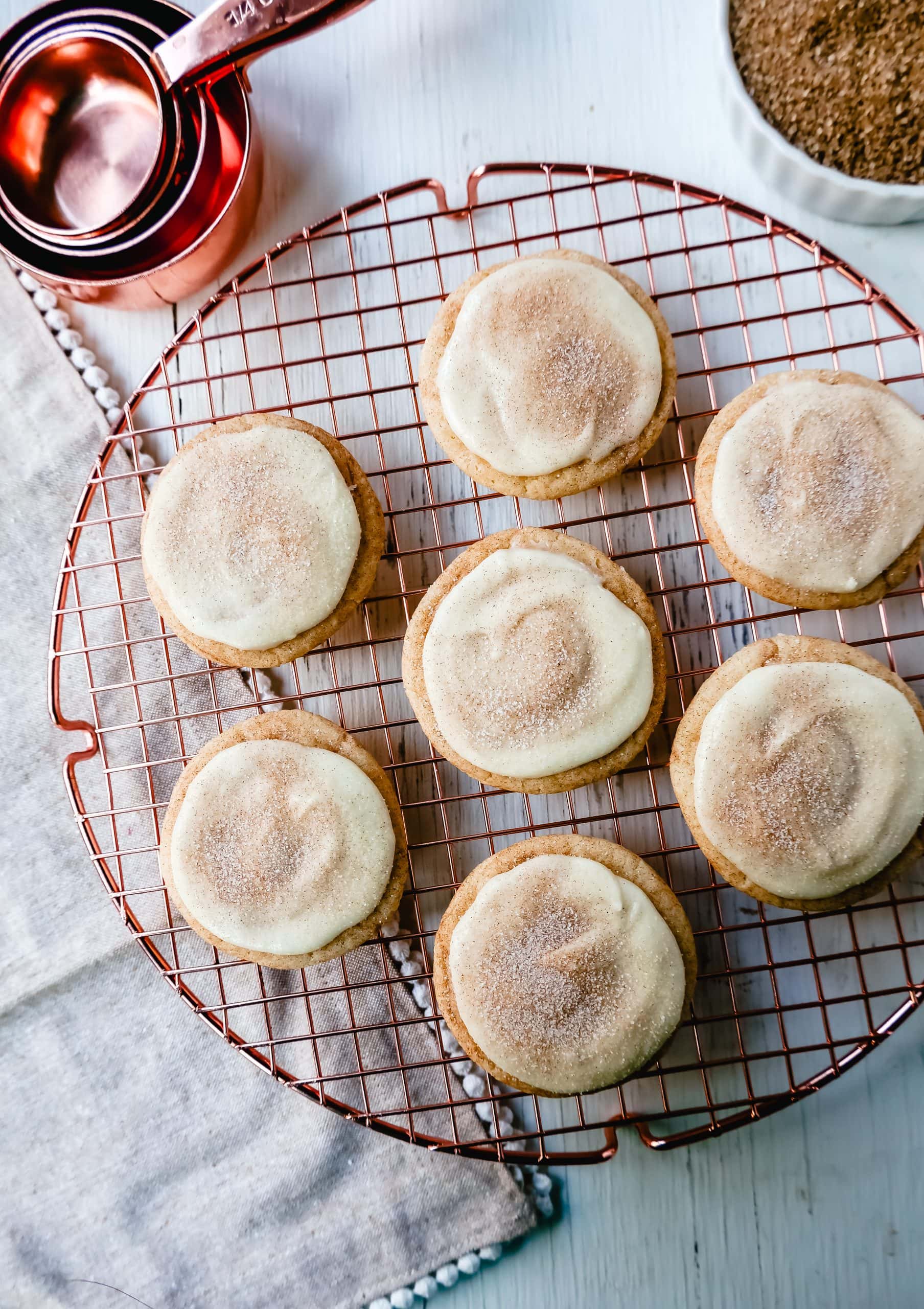 I have found that one of the most popular cookies I would deliver to our friends and neighbors is my SNICKERDOODLE COOKIES. This is actually one of the most popular recipes on Modern Honey! It has been a recipe that has been in our family for so many years. It makes the softest, chewiest, tangiest snickerdoodle cookies!
So I wanted to elevate my snickerdoodle cookies this year by adding a little frosting on the top. The sweet homemade cream cheese frosting just makes the snickerdoodle cookies even more gourmet. I think you will love these Frosted Snickerdoodle Cookies!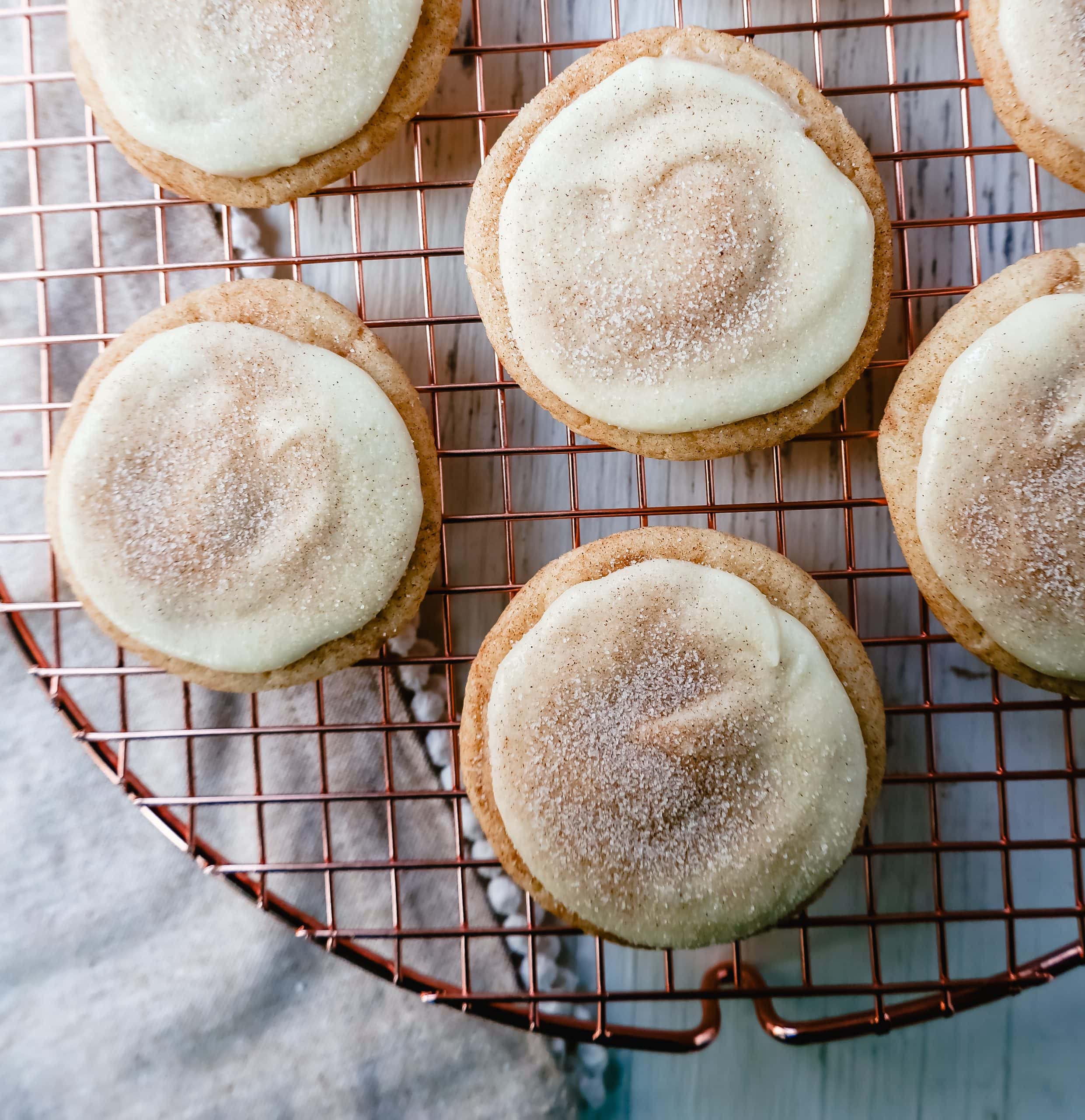 These Snickerdoodle Cookies with frosting start off with a homemade cinnamon sugar snickerdoodle cookie which is topped with a cream cheese frosting and sprinkled with cinnamon sugar. The buttery cream cheese frosting compliments the sweet and tangy snickerdoodle cookie and it brings it all together. The cream cheese frosting is made with sweet cream butter, a touch of cream cheese, powdered sugar, and vanilla.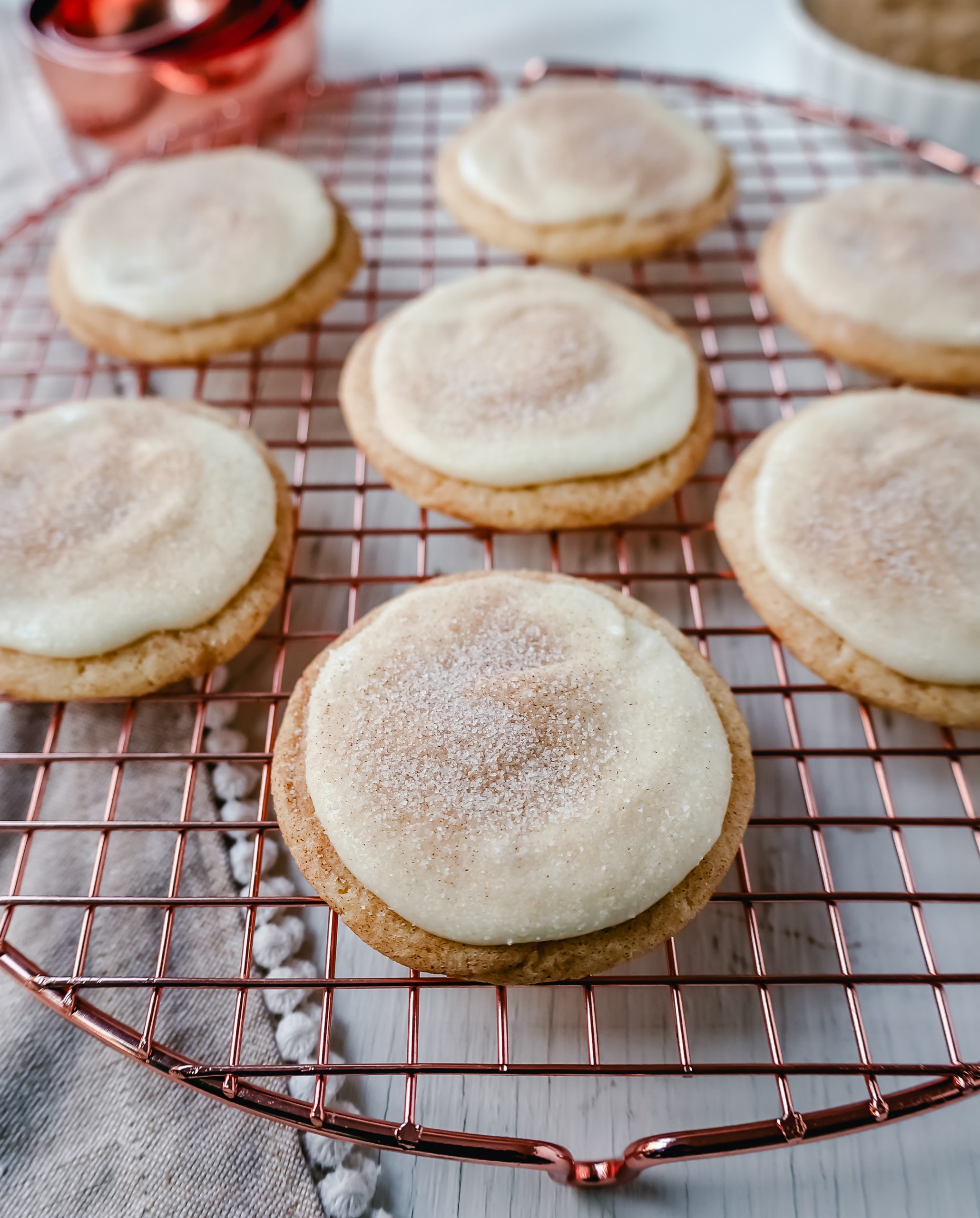 If you love cookies, check out these popular COOKIE RECIPES: