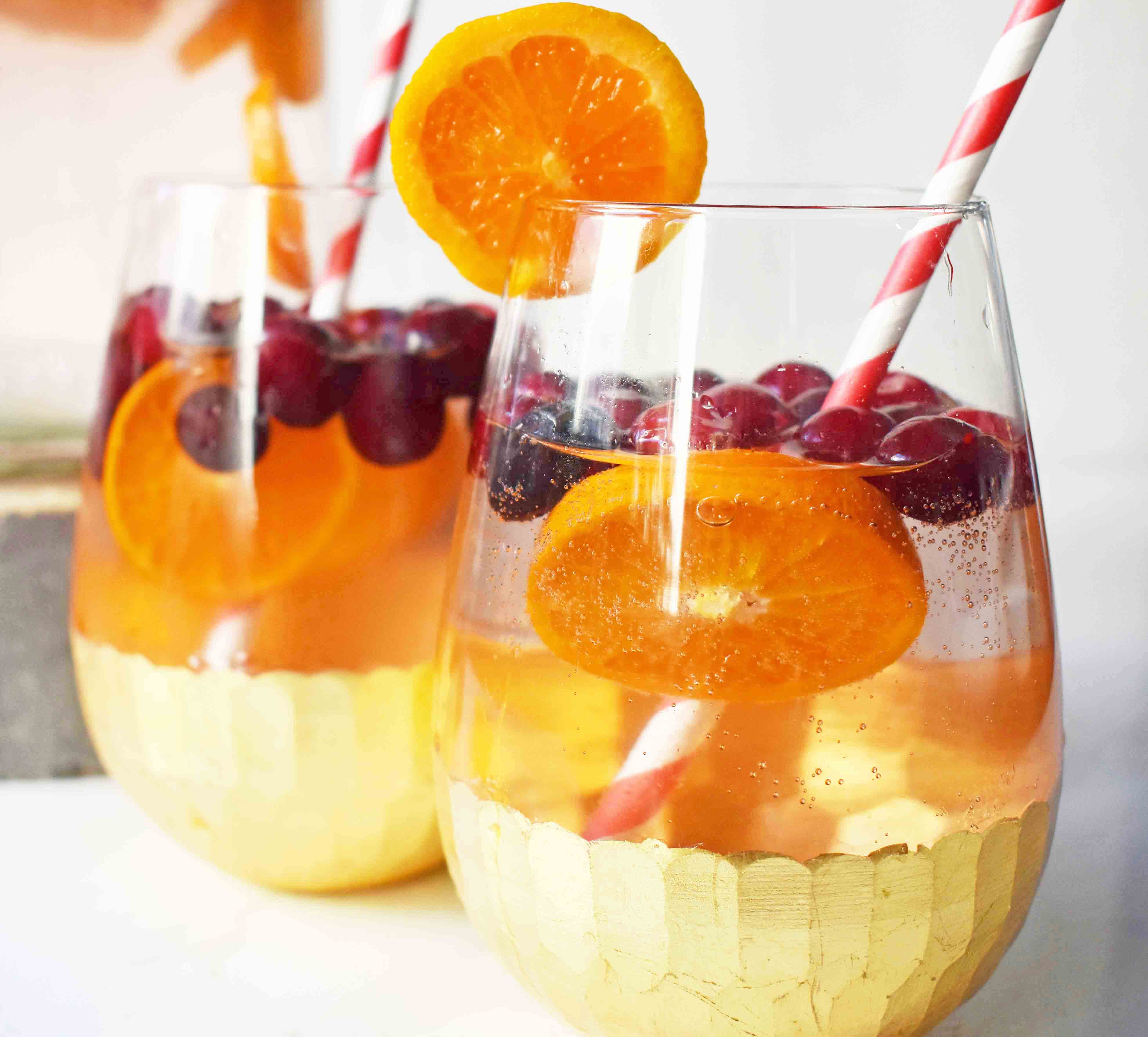 Welcome to the season of parties and family gatherings. Bring on the holidays!
You may be hosting a Thanksgiving dinner, a holiday party, or just a simple Sunday dinner and need to a drink that is a real crowd pleaser.  Let me introduce "the Henry" Cranberry Orange Mocktail --  a non-alcoholic drink that everyone will enjoy.  We are pleasing the masses here!
So what is "the HENRY?"
The Henry Cranberry Orange Mocktail starts with Cranberry Sprite, which my family is officially obsessed over. They literally go to the store and hoard bottles of it since it's only offered seasonally (if you can't find it, use traditional Sprite).  Throw in some Torani vanilla syrup, fresh cranberries, and sliced orange slices and you have one amazing drink!
Here are a few tips to make the Henry Cranberry Orange Mocktail:
 Freeze the Cranberries. If you buy fresh cranberries, place them in a freezer bag and freeze them ahead of time.  The frozen cranberries act similar to ice and chills the drink without the worry of melted ice.
Get your Cranberry Sprite extra cold before mixing. This limits the amount of ice needed to be added.
Use small oranges. You can use any type of orange  --  navel, mandarin, tangelo or clementine. Small oranges such as cuties or halos have such a bright orange color and are the perfect size.
Squeeze a little fresh squeezed orange juice in if you want a bit more orange flavor.
Add more or less vanilla syrup according to taste. You can use regular or sugar-free variations.
The Henry Cranberry Orange Mocktail is the recipe that everyone begs for. It's insanely popular at parties and looks so beautiful in clear glass jars or pitchers.