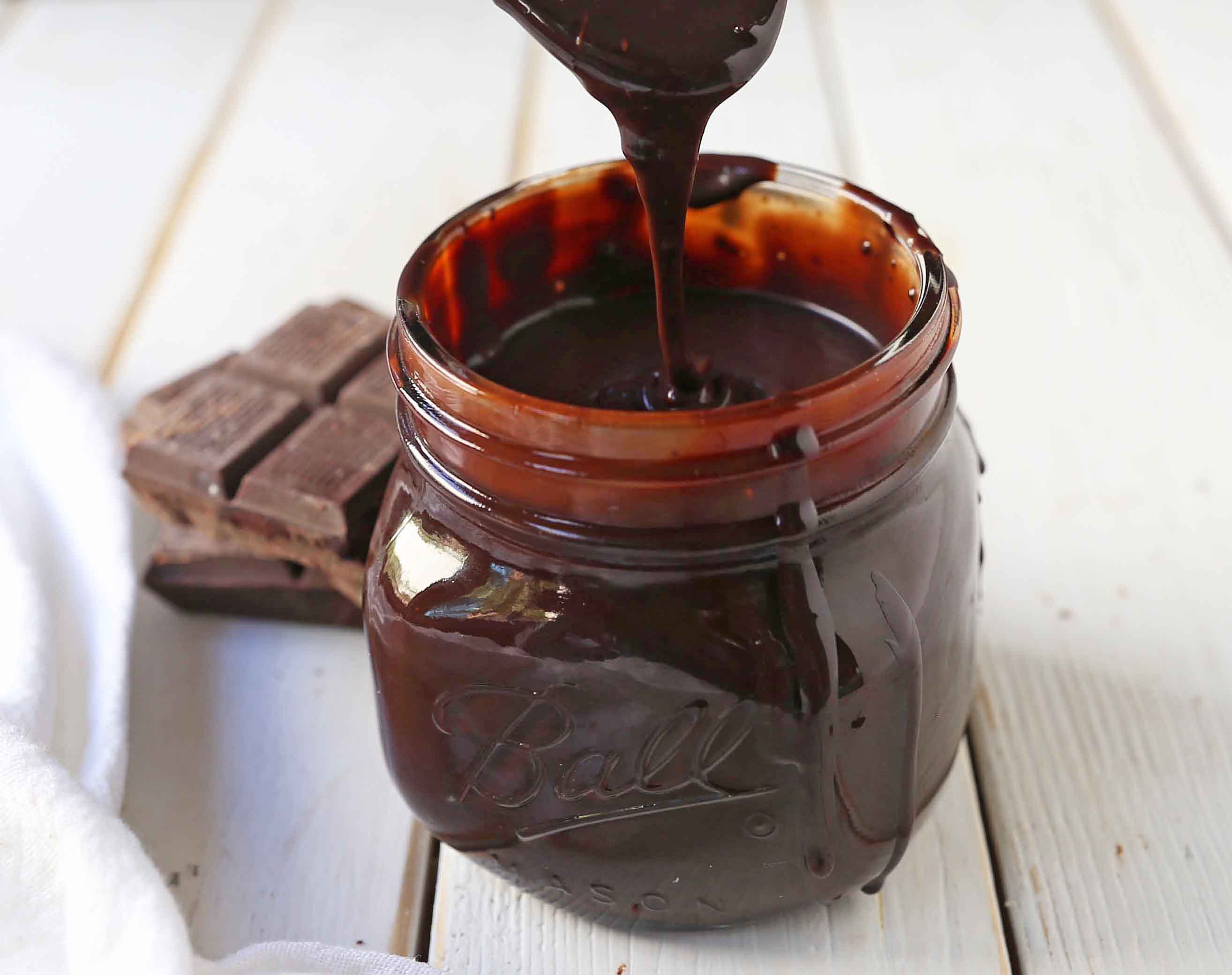 Hot Fudge Sauce
Rich chocolate fudge sauce perfect to drizzle on your favorite ice cream or dessert. It is so simple and easy!
The perfect hot fudge sauce. You know the one that tempts you to grab a spoon and eat it straight from the jar. Yep, that one. It has to be thick enough to coat the back of a spoon but not so thick that it won't glide over ice cream. Basically, this is the ultimate hot fudge sauce recipe. Beware, this is some dangerous chocolate sauce since most people can't be trusted around it.
You never have to buy storebought chocolate fudge sauce again. It is so quick and easy to make the homemade chocolate sauce that you can say goodbye to the faux artificial chocolate sauce. This is the real deal!
This classic ice cream topping is a staple when making ice cream sundaes. This simple fudge sauce will elevate your ice cream sundaes to another level. You can find my caramel sauce recipe here. If you are looking for homemade ice cream recipes, here are my homemade chocolate ice cream and salted caramel ice cream recipes.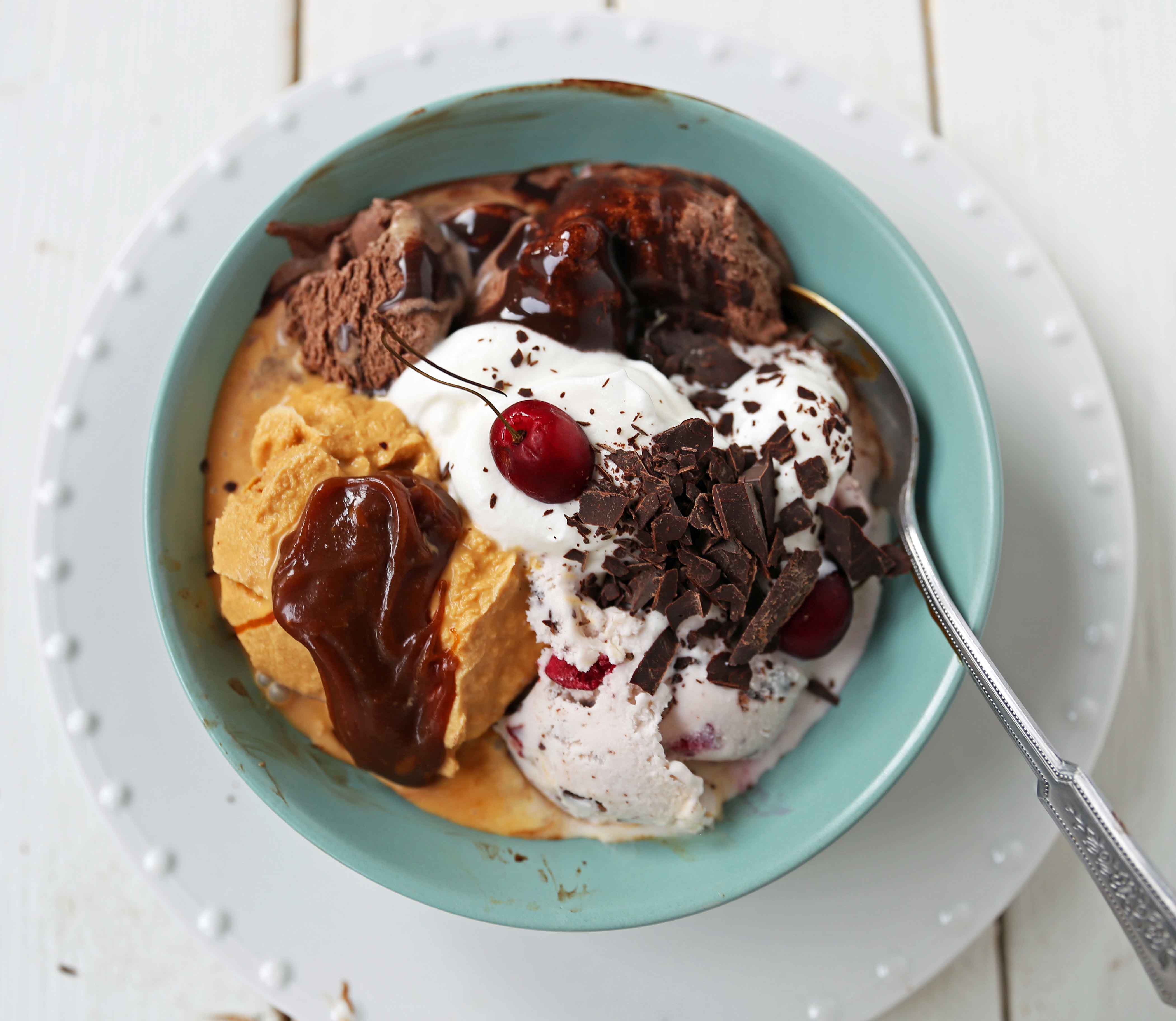 What ingredients are in homemade chocolate hot fudge sauce?
This chocolate fudge sauce is made with only 5 ingredients -- heavy cream, unsweetened cocoa powder, sugar, butter, and vanilla. It is as simple as cooking it in a pan on the stovetop until thickened.
How to make the BEST Hot Fudge Sauce:
The key is to warm up the cream so the sugars and cocoa powder will dissolve and melt. Heat the cream and butter over medium heat.  Once it is heated, reduce the heat to low and add the cocoa powder and sugar. Only add the cocoa powder ½ cup at a time and whisk well after each addition, as it helps to keep it from clumping. Cook until slightly thickened and remove from heat. Let it cool for about 30 minutes before adding the vanilla extract.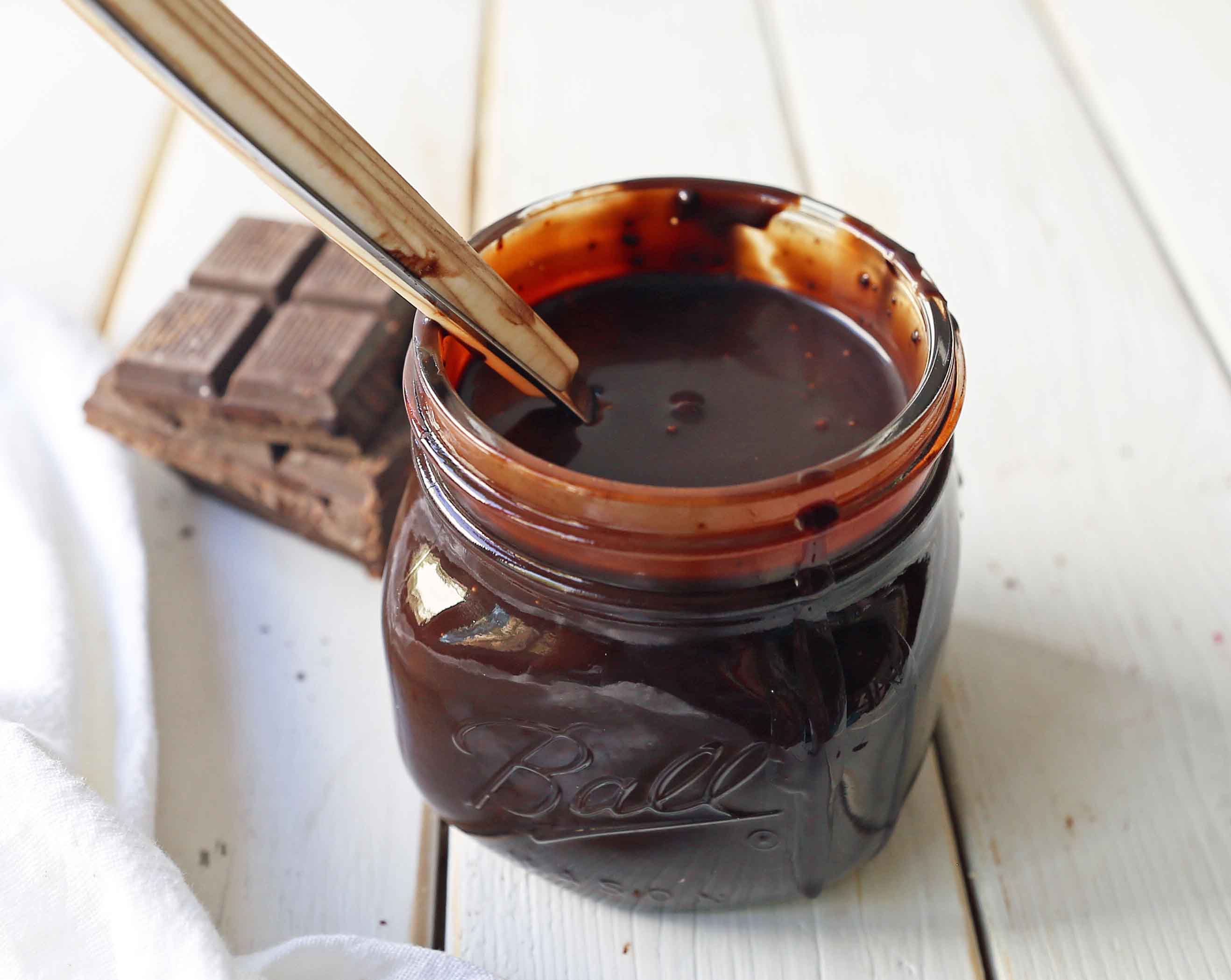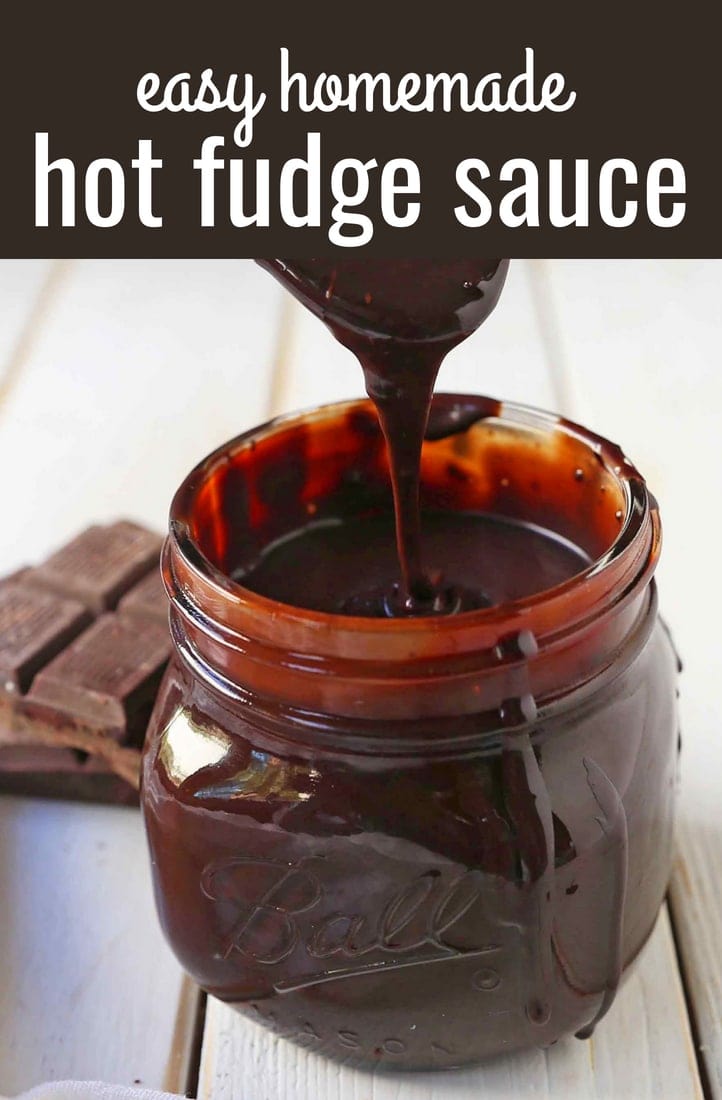 I hope you love this homemade hot fudge sauce, my friends!