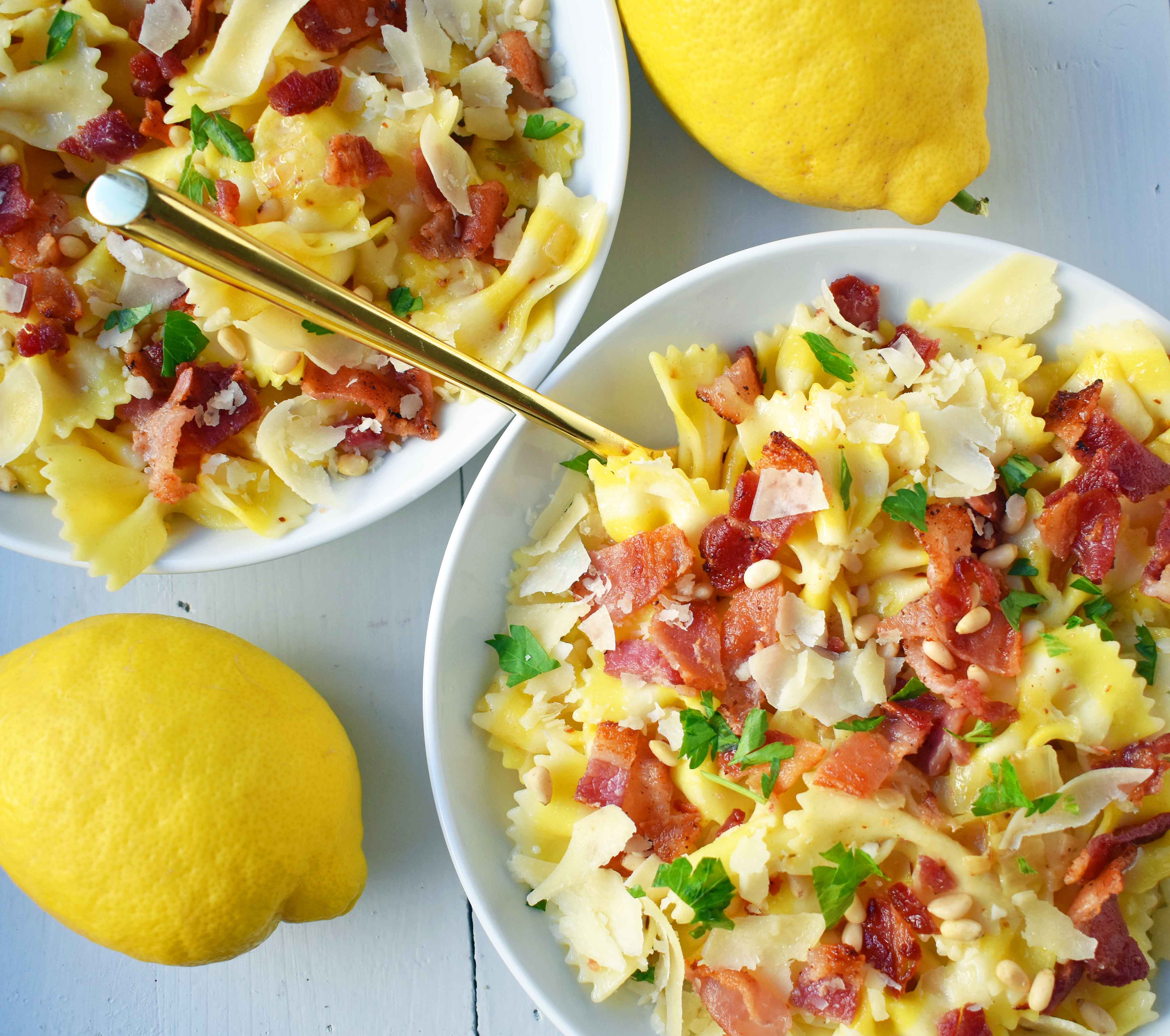 We recently attended theannual Chiles and Chocolate Festival in Phoenix. It was my kind of culinary heaven!  We found this stand selling freshly made pasta and fell in love with their lemon striped farfalle pasta.  I couldn't wait to make something light and fresh with the pasta and after picking dozens of lemons from our neighbor's trees, I felt I had the perfect combo. You will love this pasta!
This Lemon Garlic and Crispy Bacon Pasta is made by first sauteing onion and garlic in butter. Farfalle is cooked until al dente and is tossed with the garlic butter and fresh lemon juice. It is topped with crispy bacon, parmesan cheese, fresh parsley and crunchy pine nuts.  It is such a fresh pasta dish that is perfect for Spring and Summer.
This Lemon Garlic and Crispy Bacon Pasta is such a versatile dish as you can intermix different kinds of pasta from linguine to campanelle. You can use fresh parsley or basil to add freshness. If you don't have pine nuts on hand, use walnuts or almonds. Pancetta can be used instead of bacon as well. You can even add some chopped tomatoes to add some extra freshness and vibrant color.