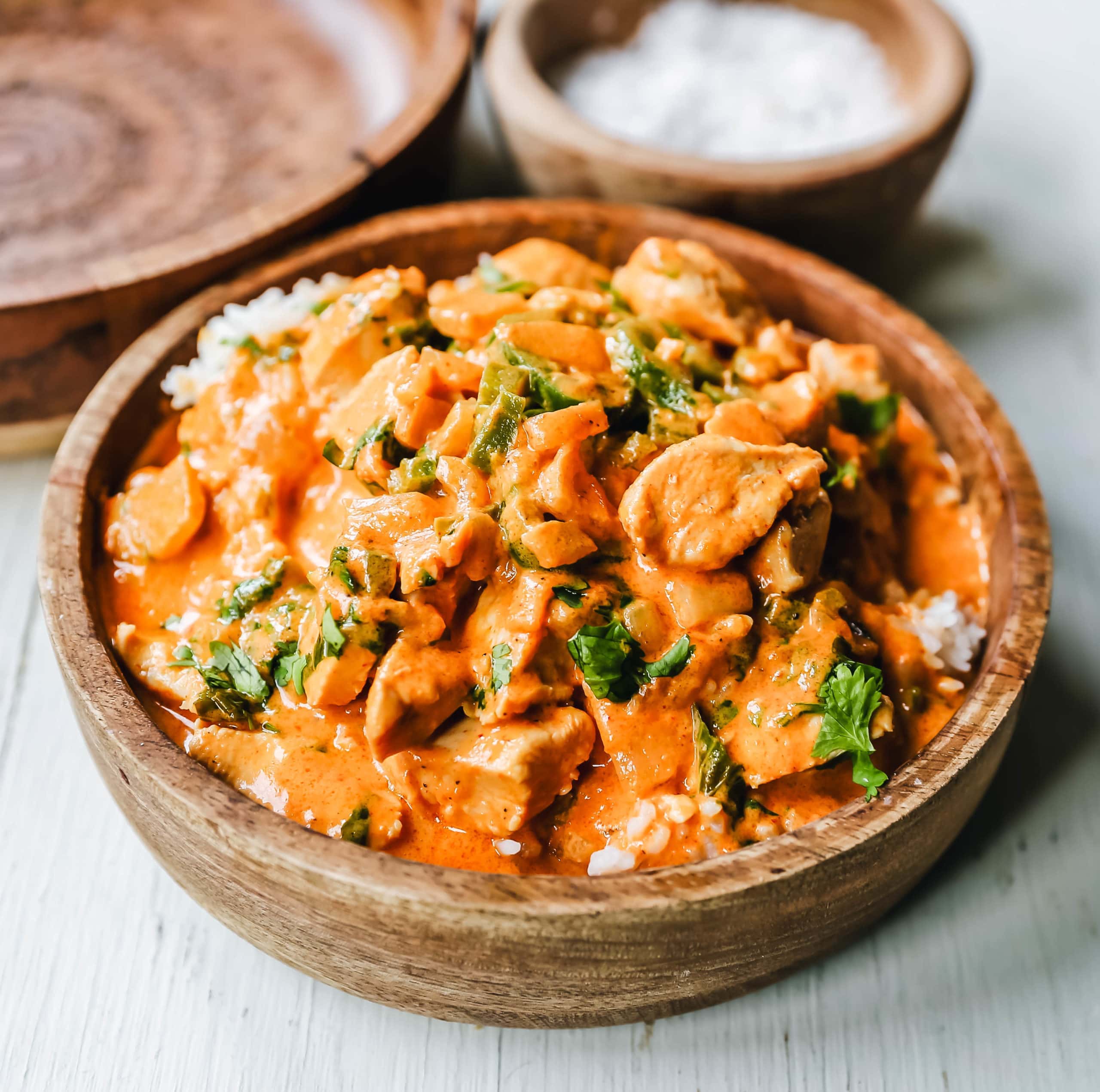 Thai Red Chicken Curry
Flavorful, red curry-spiced chicken curry is way better than any restaurant and you save so much by making it at home!
We eat A LOT of curry in our home! I went through a time in my life that I was on a dairy-free and gluten-free diet and had to be creative in the kitchen. I discovered such a love for Thai food and it became one of our favorite types of food.
I have been making a Red Chicken Curry for years and my son couldn't believe I haven't posted it yet on Modern Honey. It is about time! This Chicken Curry is all about layers of flavor. It has a touch of spice from red chilies with a rich creaminess from coconut milk and a slight tang from fresh lime. The base of this red chicken curry is onion, garlic, jalapeno, and red curry paste.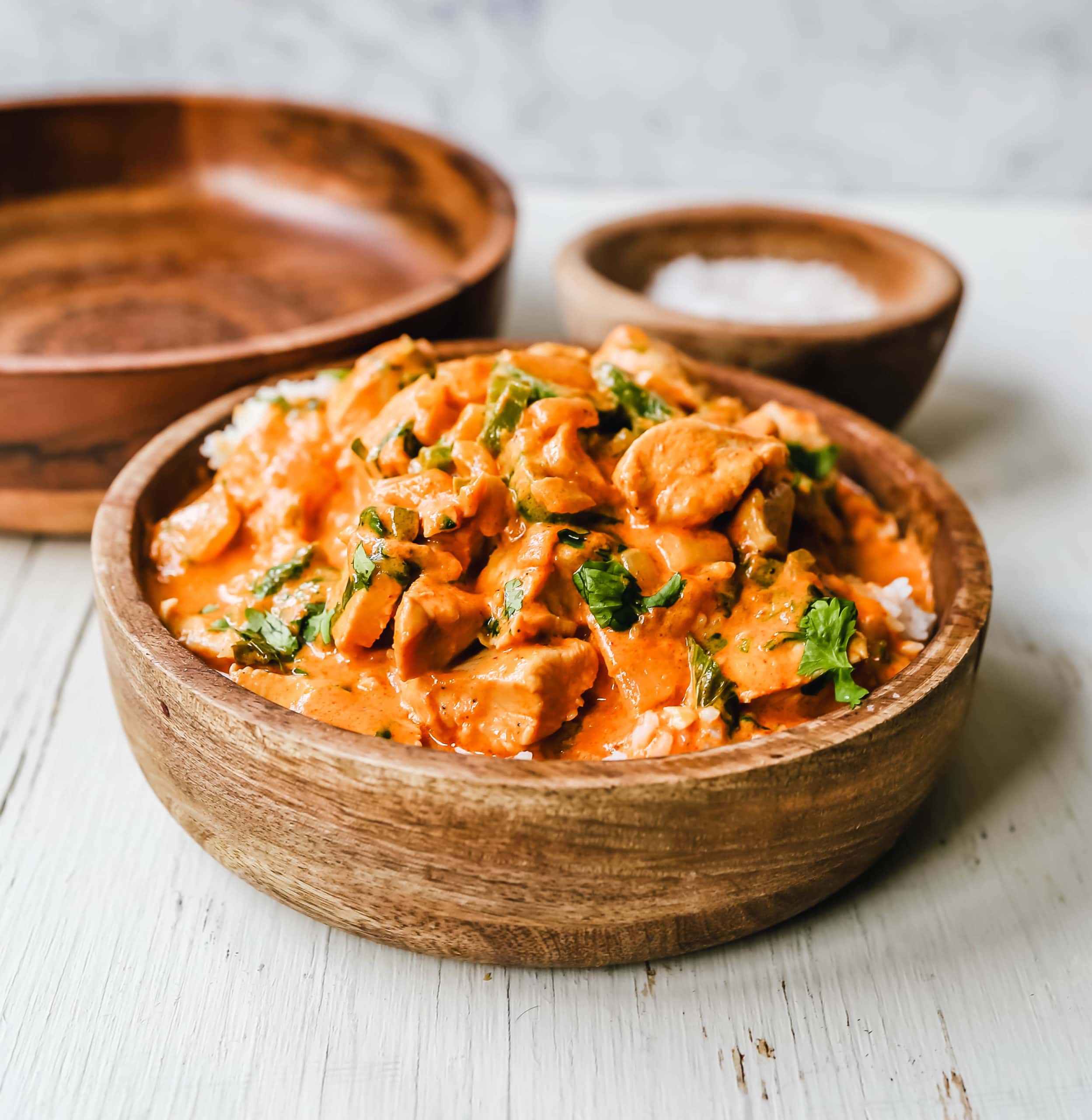 What ingredients are in Red Curry Paste?
The ingredients in red curry paste are usually a combination of spices such as red chili pepper, garlic, lemongrass, salt, shallot, coriander, and kaffir lime peel.
To add creaminess to this chicken curry, I suggest using full-fat canned coconut milk. This is what adds a decadent creaminess to the curry.
This homemade chicken curry can be made in less than 20 minutes and can be served with white rice or buttery naan bread. I usually top it with thai basil or cilantro to add some freshness. It is such a warm, comforting comfort food and perfect for this time of year!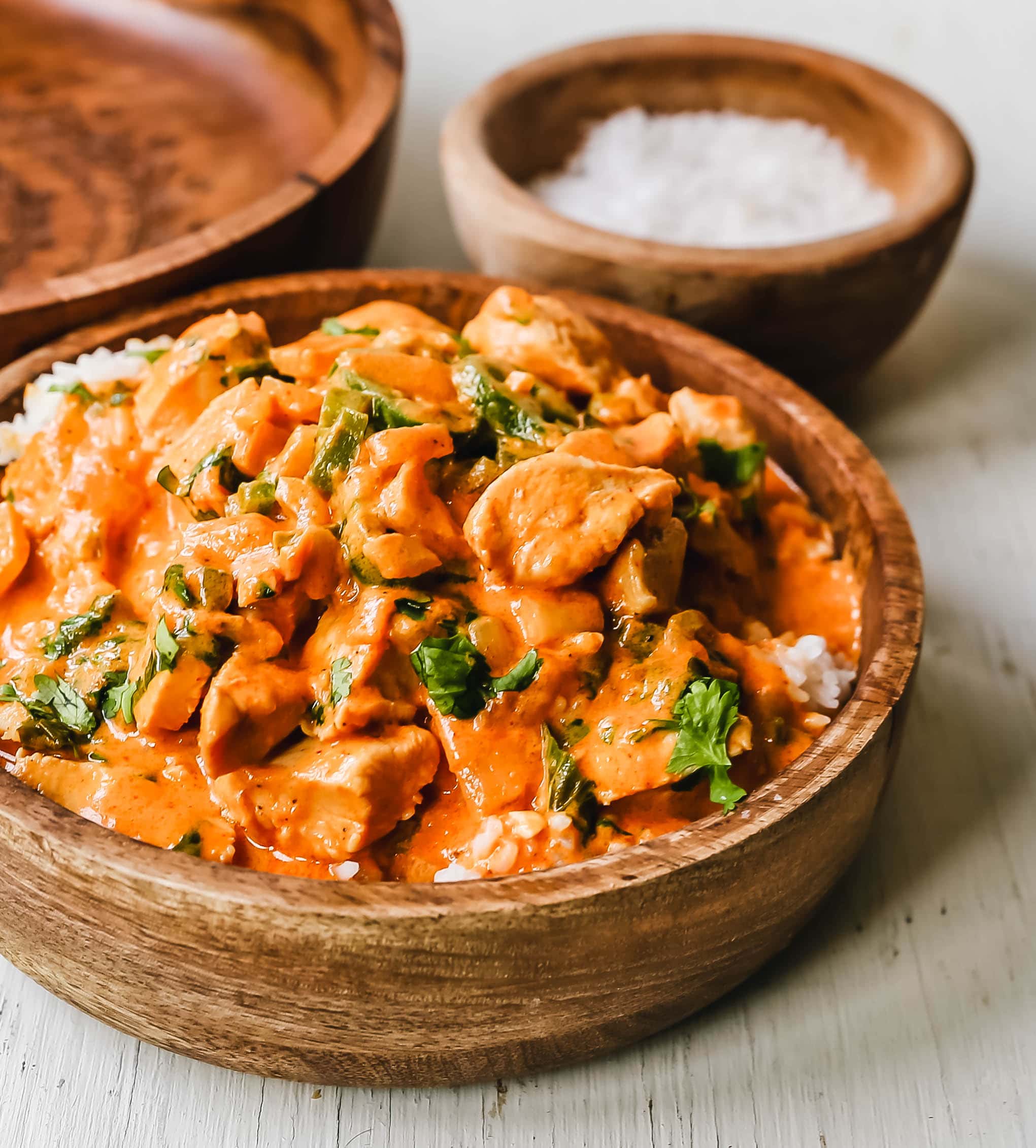 How to make the Best Thai Red Chicken Curry:
Start by sauteeing onion and jalapeno in oil until they begin to soften -- about 5 minutes. Add the garlic and cook for 1 minute. You want to keep from cooking the garlic too long or it can become bitter.
Add FULL-FAT canned coconut milk. You can find this in the Asian aisle of your grocery store. Stir in red curry paste, chicken broth, fish sauce (can be omitted), brown sugar, and fresh lime zest. Reduce heat and add-in boneless, skinless chicken breast, cut into bite-size pieces. Let the chicken begin to cook in the simmering sauce. If you want a thinner sauce, feel free to add ¼ cup more of chicken broth.
Add either Thai basil or chopped cilantro to the sauce as it finishes cooking and thickening up. This adds so much freshness!
Serve with white rice or buttery naan bread.
If you love Thai food, check out these popular Thai recipes:
Coconut Curry Noodle Bowls
Coconut Chickpea Curry
Coconut Cauliflower Curry
Thai Chicken Noodles
Thai Chicken Noodle Soup