Toffee Chocolate Chip Pretzel Cookies are made with chocolate toffee chunks, salty pretzels, and milk chocolate chips. The perfect salty and sweet bakery cookie!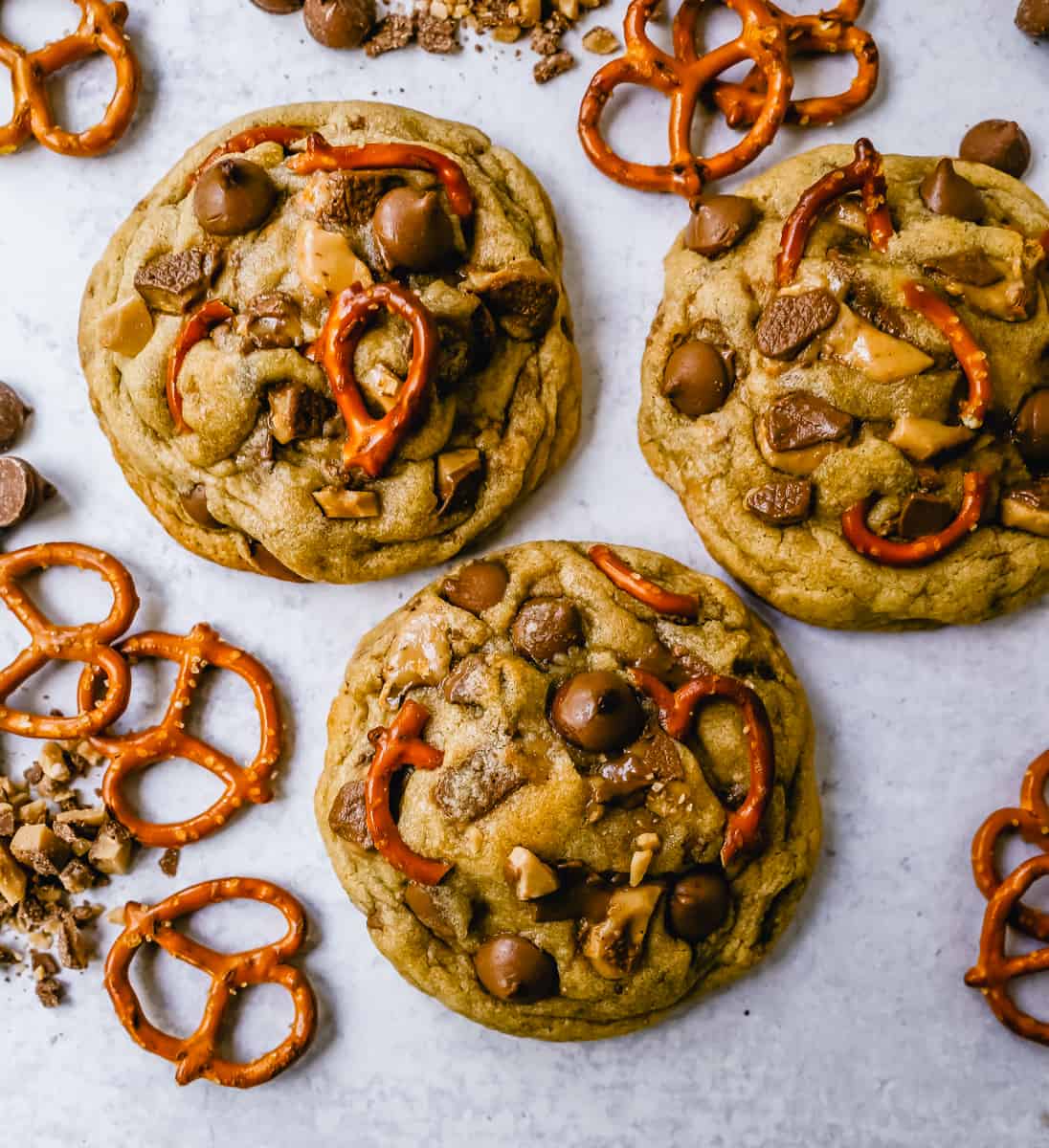 Let me introduce you to the "Golden Child" Cookie. If you love a salty and sweet combo, these Toffee Chocolate Chip Pretzel Cookies are for you! These Chocolate Chip Pretzel cookies are my newfound favorite cookie recipe and I am beyond obsessed. I named it the Golden Child Cookie because it is definitely a favorite cookie recipe amongst all of my recipe taste testers. We all know that the "golden child" is the prized one so this is the top prize cookie!
This Toffee Cookie starts off with my Bakery Chocolate Chip Cookie base and it is filled with Heath Bar Chocolate Covered Toffee Chunks, Crunchy Pretzel Pieces, and Creamy Milk Chocolate Chips. If you want a true salty sweet combination, sprinkle the cookies with a touch of sea salt. It is crunchy, creamy, and perfectly salty and sweet.
This cookie is the perfect balance of thick, soft, and chewy. I measured out the cookie dough and I made each cookie about 4 ounces. This is a nice large cookie that is thick without being cakey!
When I first started Modern Honey, the very first recipe I shared was my famous Levain Bakery Chocolate Chip Cookie Recipe. I worked for months and months on this recipe and it is so unique. I even had an attorney ask to trademark the recipe! It is the most perfect base for these toffee pretzel cookies.
What ingredients are in these Golden Child Cookies?
Butter
Brown Sugar
Sugar
Eggs
Vanilla
Flour
Cornstarch
Baking Soda
Salt
Milk Chocolate Chips
Chocolate Toffee Chunks
Salted Pretzels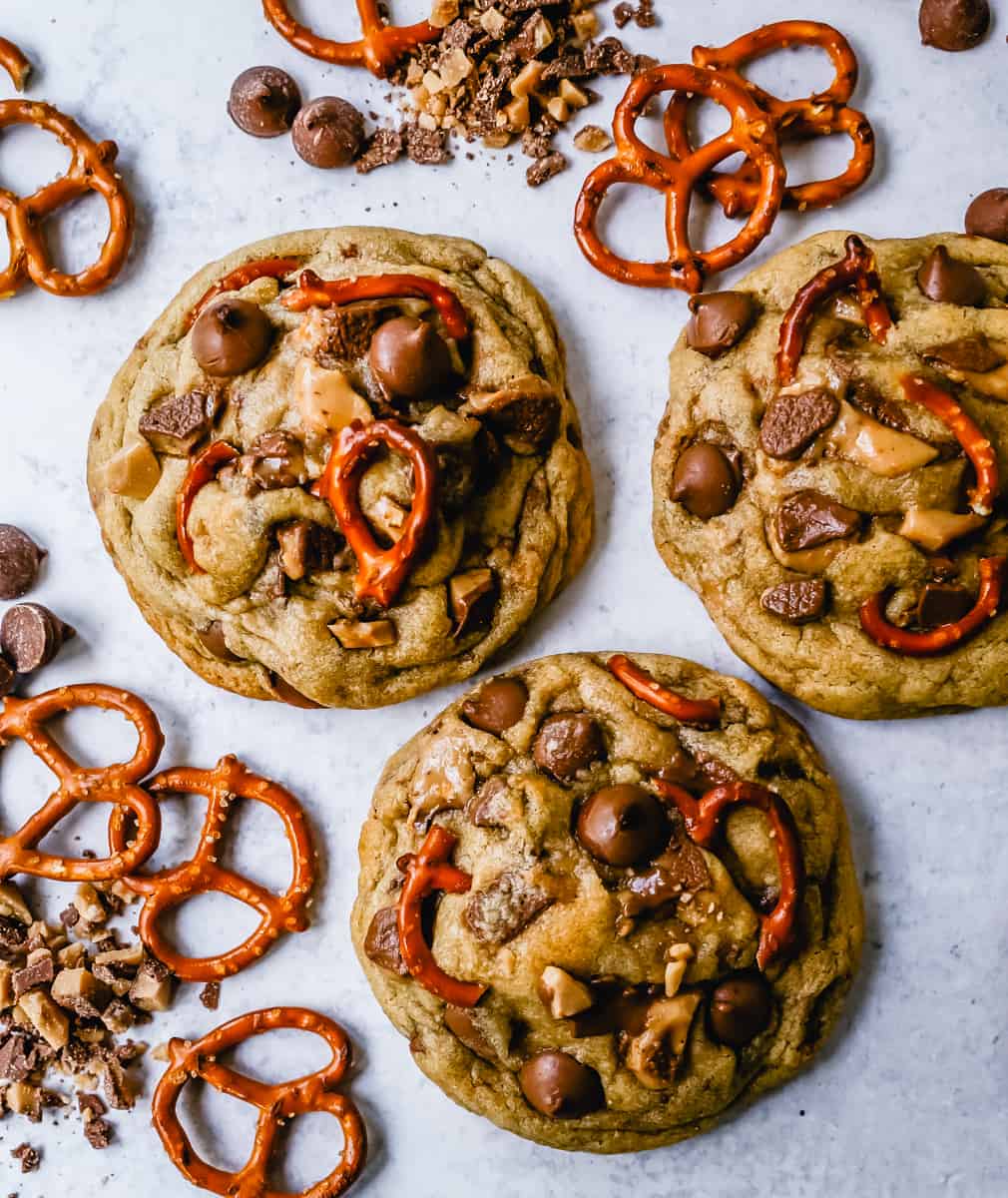 What type of toffee should you use in the Chocolate Toffee Cookies?
I suggest using Heath Bar Toffee Chunks. You can buy Heath Bars in your local grocery store and chop into chunks or some stores even carry Heath Bars already chopped and bagged. I suggest using large toffee chunks for these cookies.
What baking tools do you suggest for baking cookies?