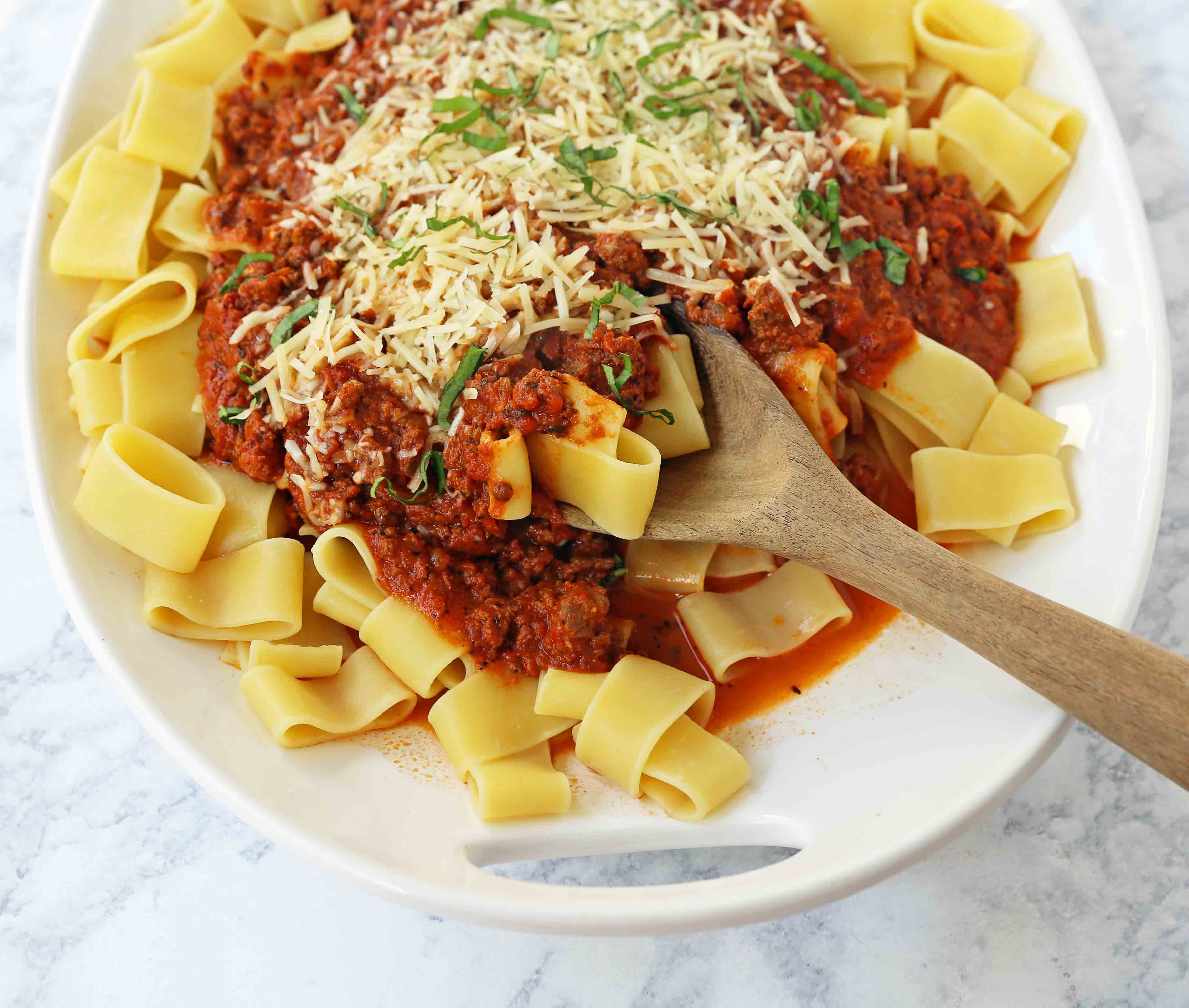 Beef Bolognese Sauce
Authentic Italian Beef Bolognese Sauce on top of fresh pasta is a warm, weeknight dish made in less than 30 minutes. 
This Beef Bolognese sauce is one of those staple recipes that everyone needs in their kitchen. It is the ultimate bowl of comfort food! This homemade bolognese can be whipped up in 30 minutes and tastes as if it has been simmering all day long. It is so versatile and can be paired with any type of pasta.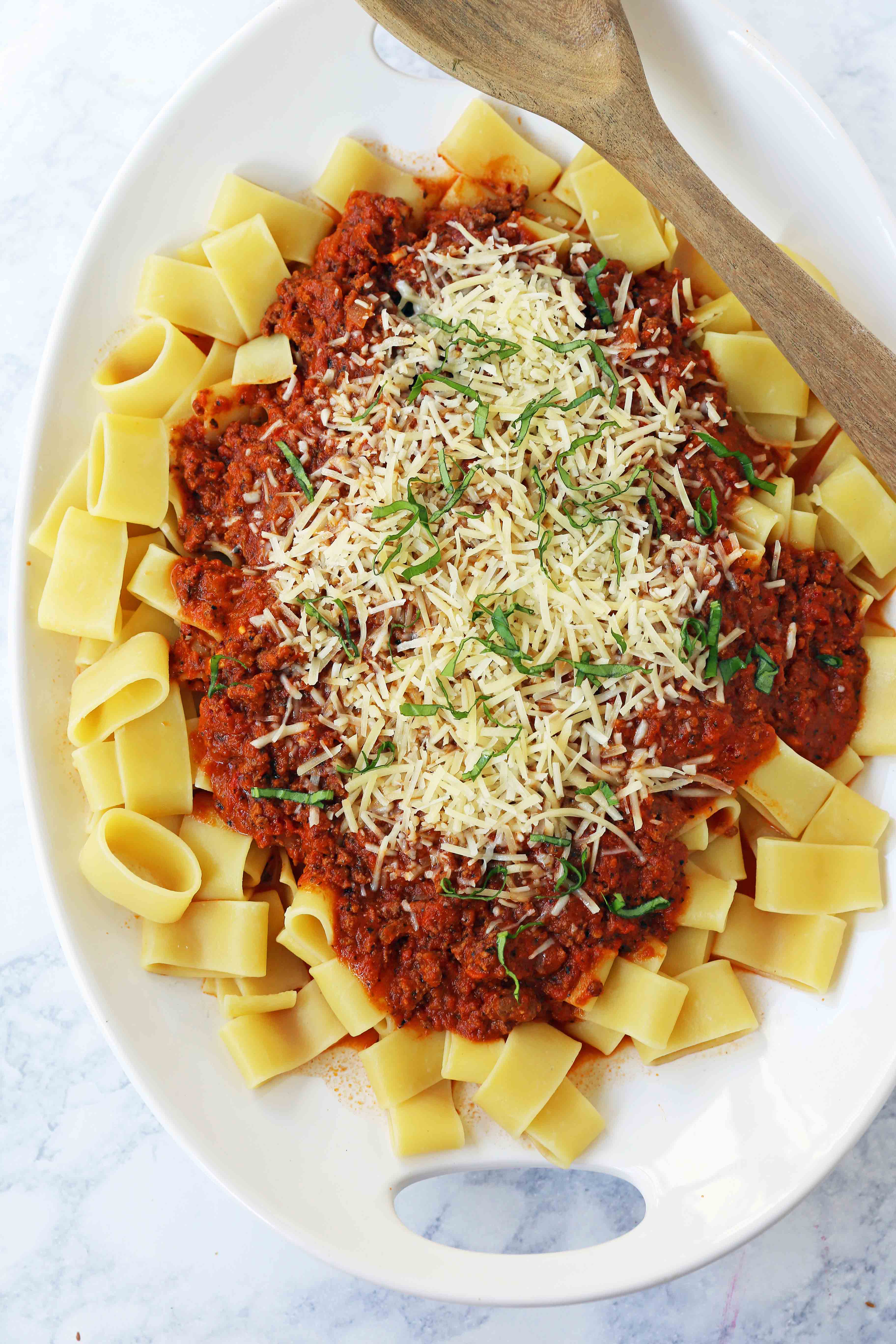 This authentic Bolognese can be served with spaghetti, penne, linguine, ziti, farfalle, rigatoni, and so many more.  It has layers of flavor and perfectly paired with a big bowl of creamy pasta.
I love learning how to make authentic Italian dishes from true Italians. They know how to make killer sauces that truly put the jarred sauces to shame. They are truly passionate about good food, family, and how food can bring people together.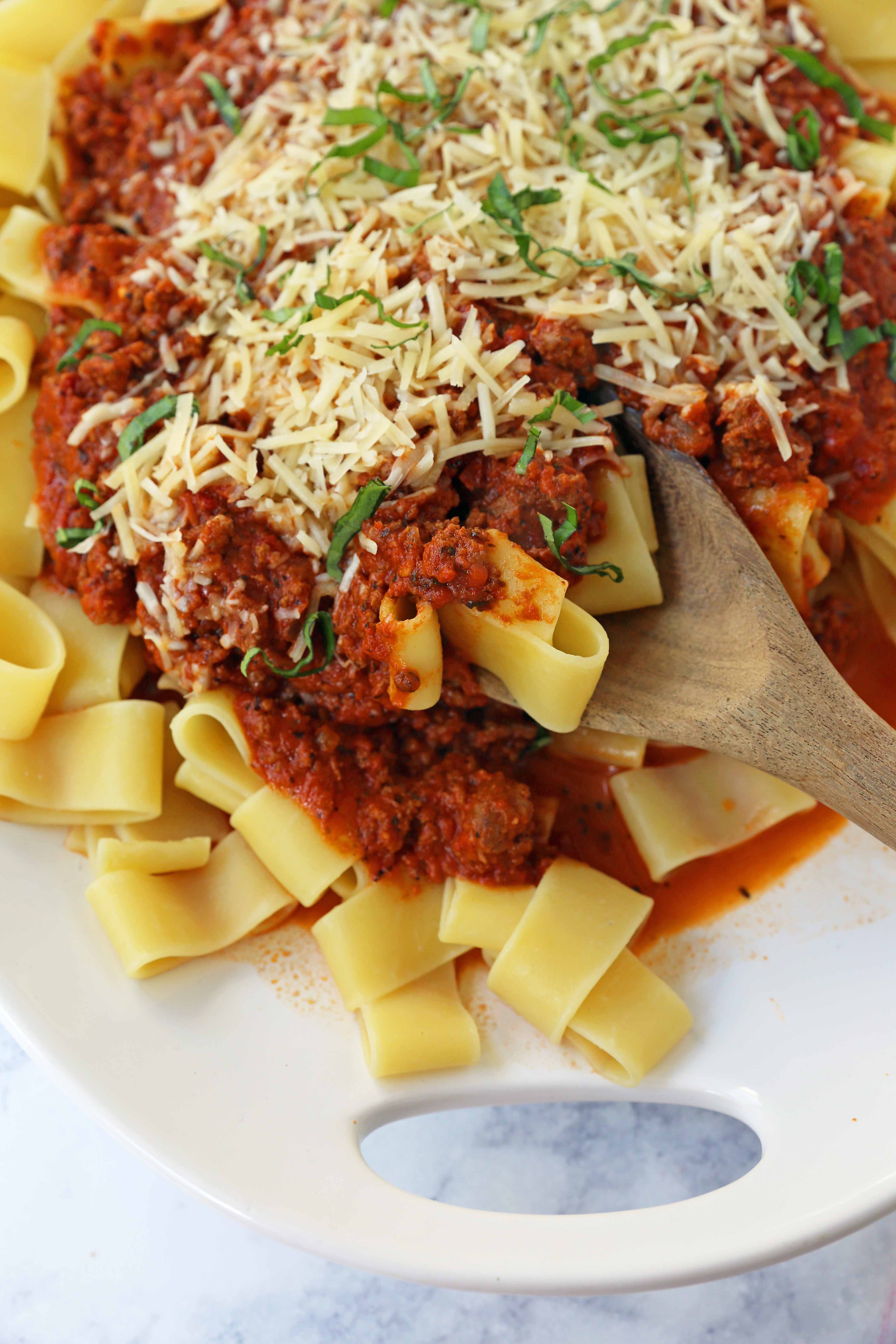 A few years ago, we took our oldest daughter, Sierra, and our oldest son, Mason, to New York City and Boston for Sierra's 16th birthday. We began our trip in NYC and ended in Boston and spent most of our time in the North End of Boston, where Italian restaurants reign supreme. My kids declared that they loved Boston so much better than NYC because of the slower pace and of course, the incredible Italian food. We ate well! Of course, I had to try to dig for any secret tips the chefs would give me. I will share some of their best tips. If you are looking for a travel guide of the BEST PLACES TO EAT and SEE in BOSTON, click here.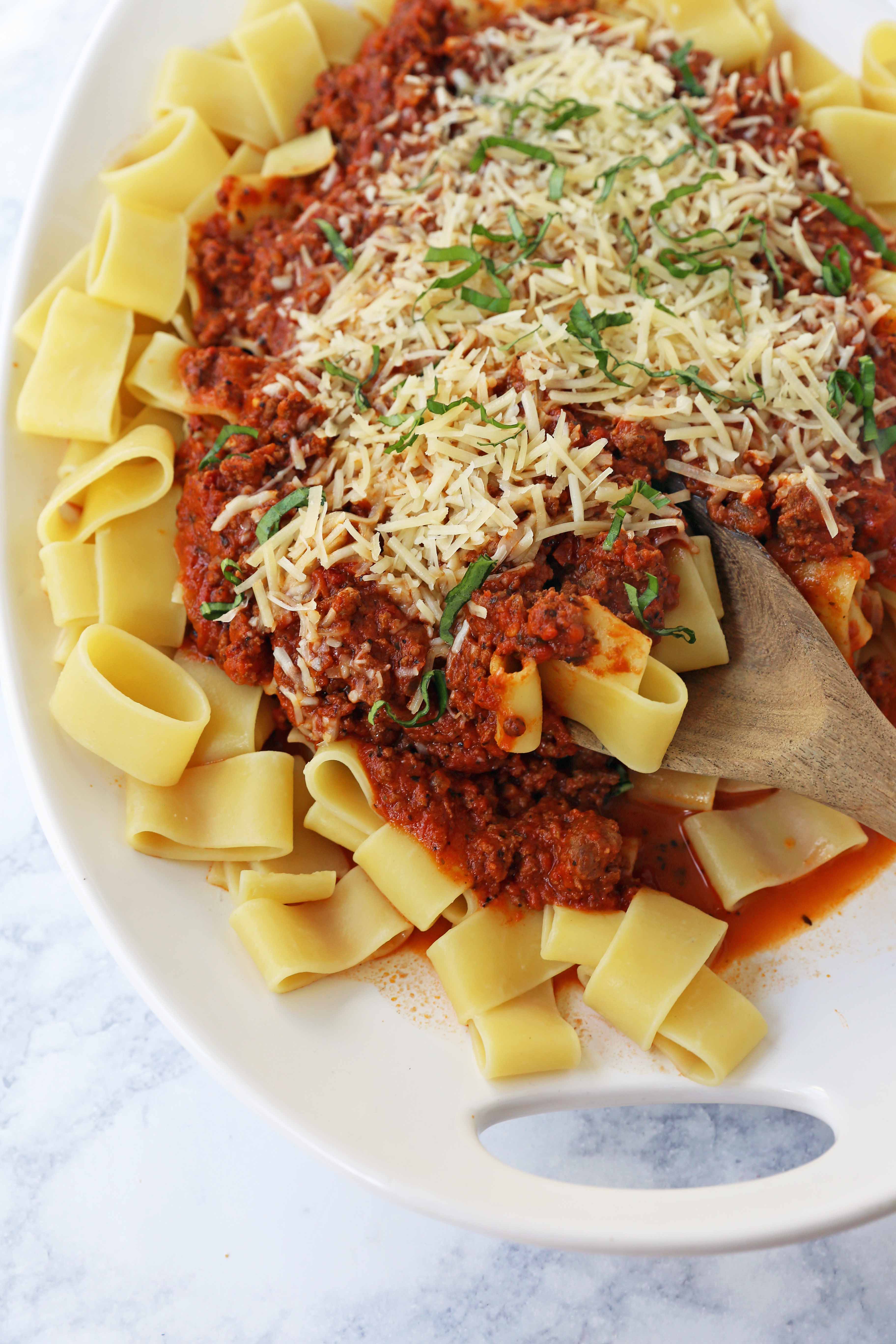 How to make Authentic Beef Bolognese Sauce:
 Start by sauteeing olive oil and ground beef together in a large pot until the meat is partly browned. This is what develops the flavors in the meat and is a very important step.
Add onion, garlic, and spices and saute until the meat is completely browned and the onions are almost translucent.
Stir in tomato paste, finely diced tomatoes, and either beef broth or white wine (I always reach for beef broth since I don't drink wine. If you use wine, add ½ teaspoon more salt).  This is where the magic happens at the rich tomato paste simmers with the meat and creates a flavor-packed sauce.
After the flavors have come together, stir in heavy cream or half-n-half to create a rich, velvety sauce.
Serve over your favorite pasta, top with freshly grated parmesan cheese, and fresh basil.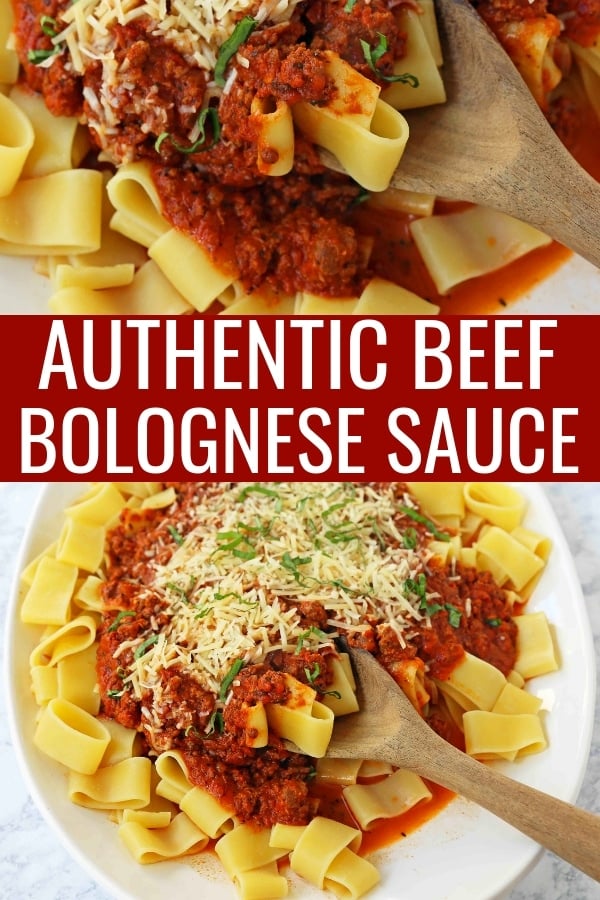 I love to hear from you! If you make this recipe, please be sure to leave a comment and give this recipe a rating. If you make any of my recipes, tag me on Instagram @modern_honey and use #modernhoney so I can see your creations. It's one of my favorite things seeing you make these recipes in your own kitchen. Sign up for my newsletter below so you never miss a recipe. Thank you for following along! I truly do have the greatest readers. FOLLOW ME ON:   INSTAGRAM --- FACEBOOK --- PINTEREST
Happy Cooking, my friends!