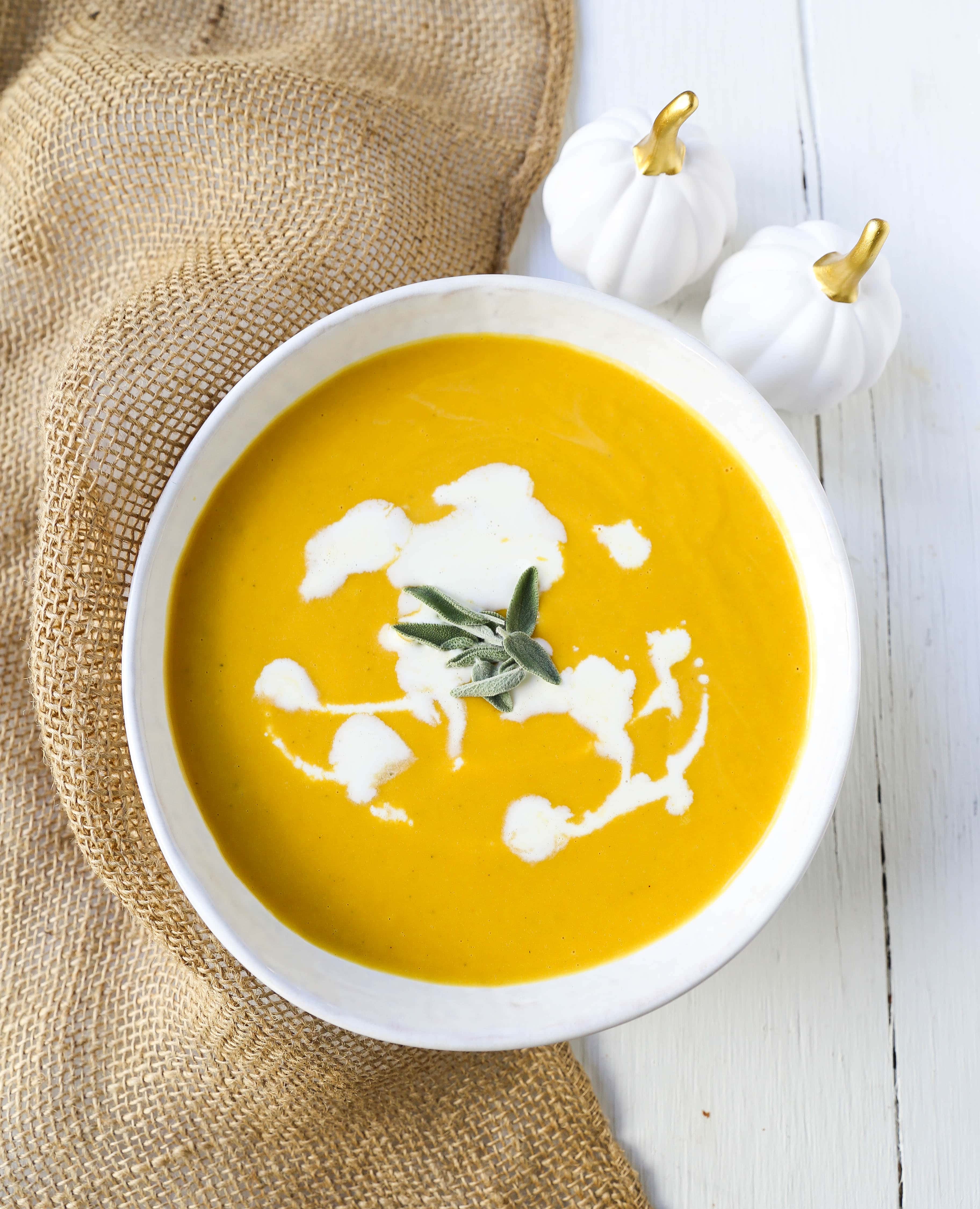 Creamy Butternut Squash Soup
A rich creamy roasted butternut squash soup is the perfect Fall comfort food!
I feel like I needed to redeem myself. My kids still act scarred from the one time I made them eat terrible pumpkin soup like 9 years ago. NINE YEARS AGO! They act as if it was a traumatizing event. I will admit that I got a recipe from my cousin's wife and it wasn't heaven sent but I think my kids were a tad dramatic.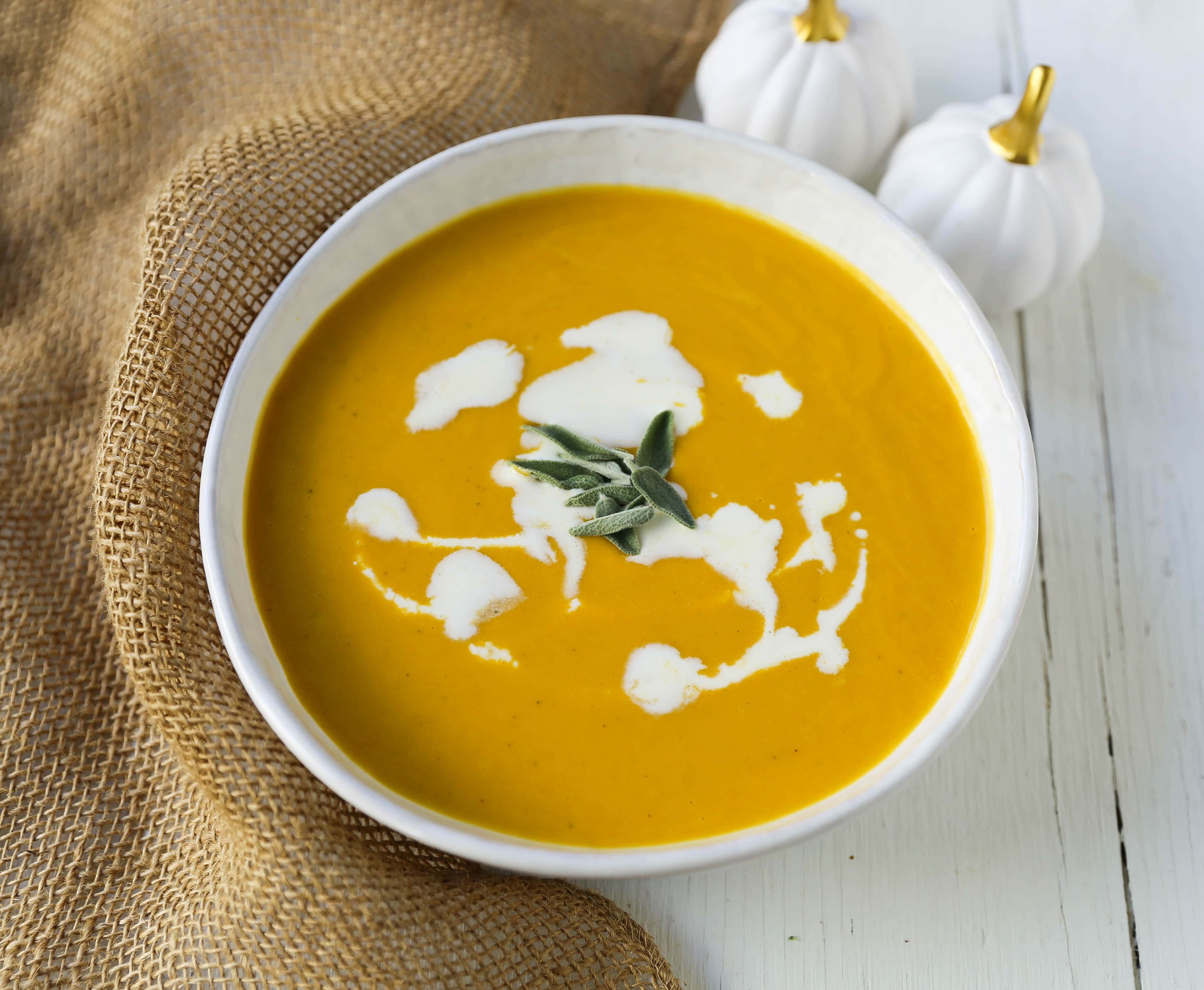 So I was determined to try a creamy soup made with pumpkin's first cousin -- butternut squash -- and see how my kids like it.  This time I was making it from scratch, creating it along the way.  I grabbed one of my favorite resources in the kitchen -- THE FLAVOR BIBLE -- off the shelf and started perusing what pairs well with butternut squash. I wasn't surprised with my findings. Butternut squash pairs well with butter, sage, onions, cream, chicken stock, nutmeg, and parmesan cheese.
The kids loved it and it was met with rave reviews, which was a relief. They actually ate their entire bowl of it!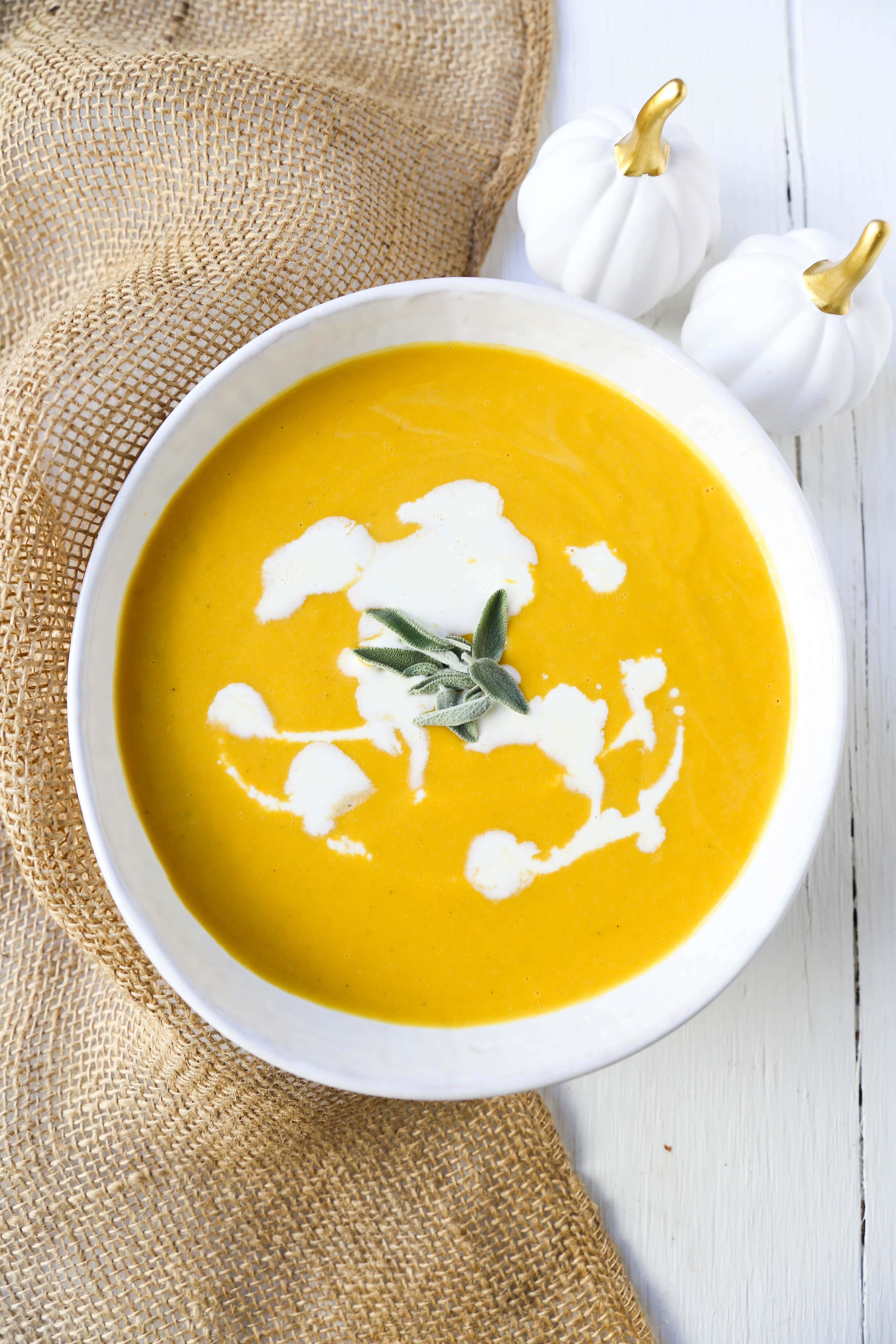 This Creamy Butternut Squash is made with roasted butternut squash which I believe is a key component to creating a flavorful soup. Roasting brings out the best parts of vegetables and definitely pulls out the sweetness and tenderness in butternut squash.
Then onions and carrots are sautéed in butter to caramelize and bring out their sweetness. A touch of garlic is added and you can use fresh garlic or granulated garlic powder. Chicken broth is a must in soups as it serves as a flavor booster.
I love using fresh herbs in my cooking since they are so darn good for you! They can transform a dish from dull to phenomenal with even a small amount. They also add flavor without the addition of fat and calories. I reach for sage leaves to add to this creamy butternut squash soup since it adds a fresh earthy flavor that screams Fall.
A touch of heavy cream brings the richness and is the perfect accompaniment to the roasted butternut squash. You can always substitute half-n-half if you want to cut some calories.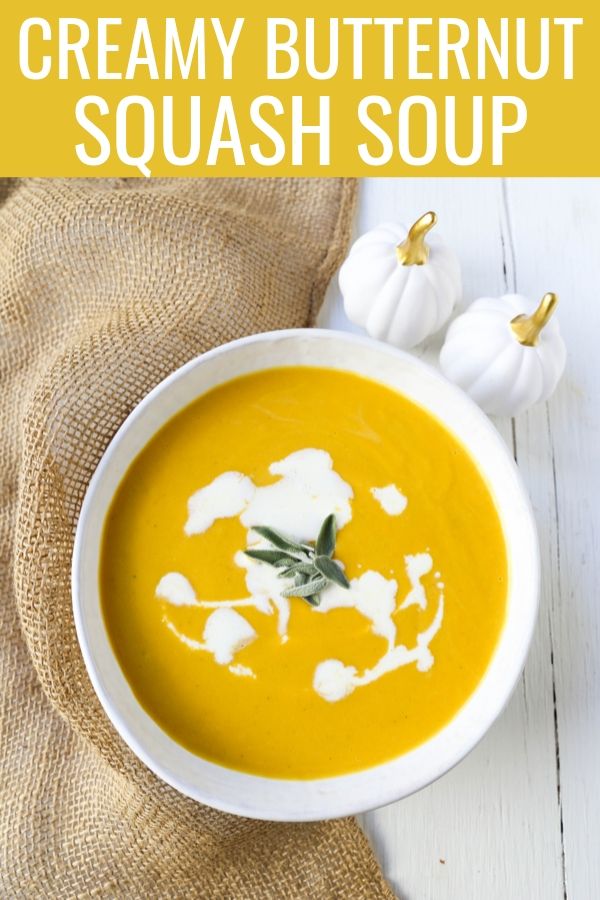 If you love SOUPS, check out some of my favorite soup recipes:
Award-Winning Chili Recipe
Olive Garden Zuppa Toscana Soup
Cheesy Cauliflower Soup
Chicken Tortilla Soup
Creamy Spinach Artichoke Soup
Beef Stew
Creamy Sausage Tortellini Soup
Baked Potato Soup with Crispy Bacon