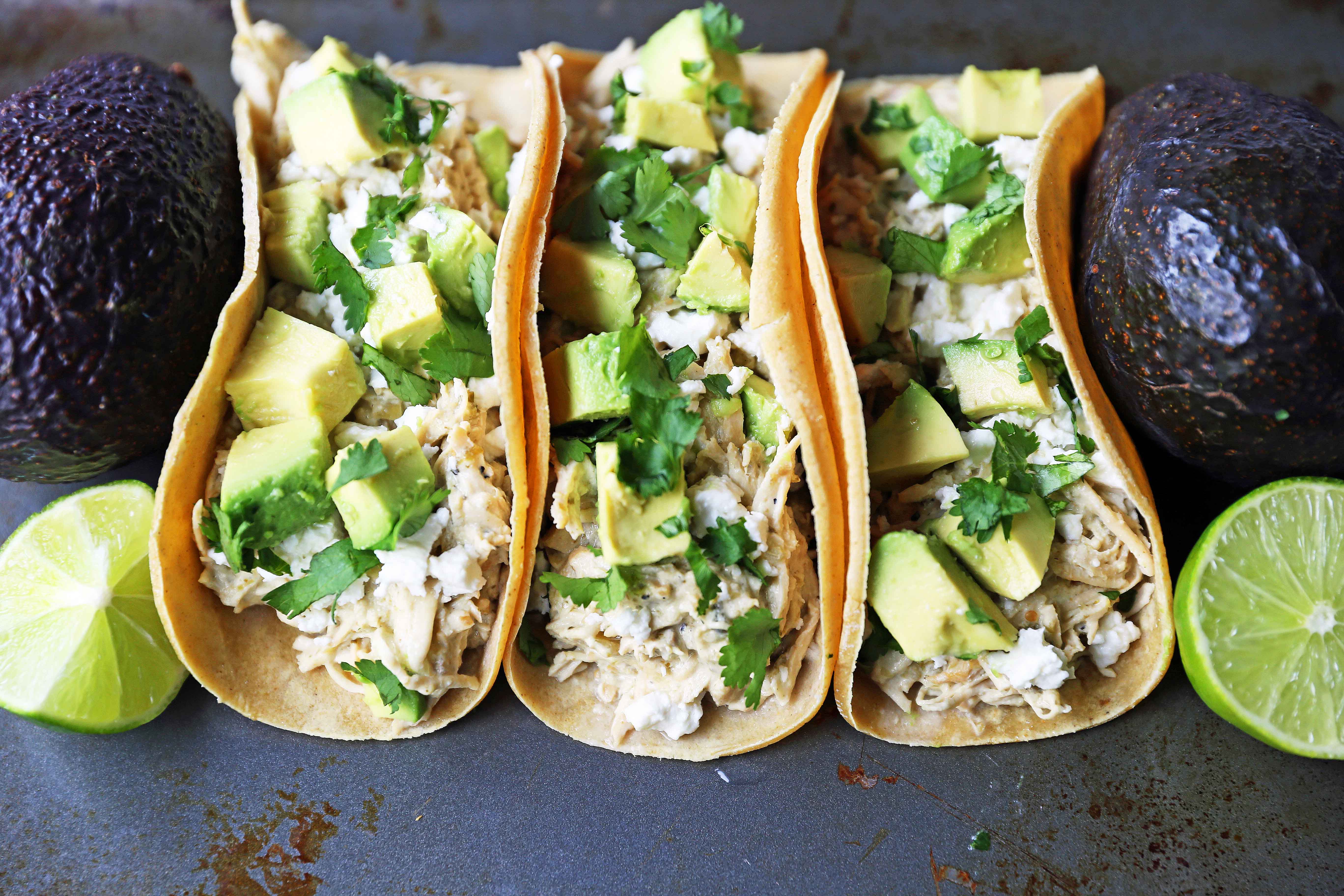 Creamy Crockpot Salsa Verde Chicken
Slow Cooker 3-Ingredient Creamy Salsa Verde Chicken Recipe. A quick, easy, flavorful meal!
You don't get much easier than this recipe.  This Creamy Slow Cooker Salsa Verde Chicken is made with only three ingredients -- chicken breasts, salsa verde, and cream cheese.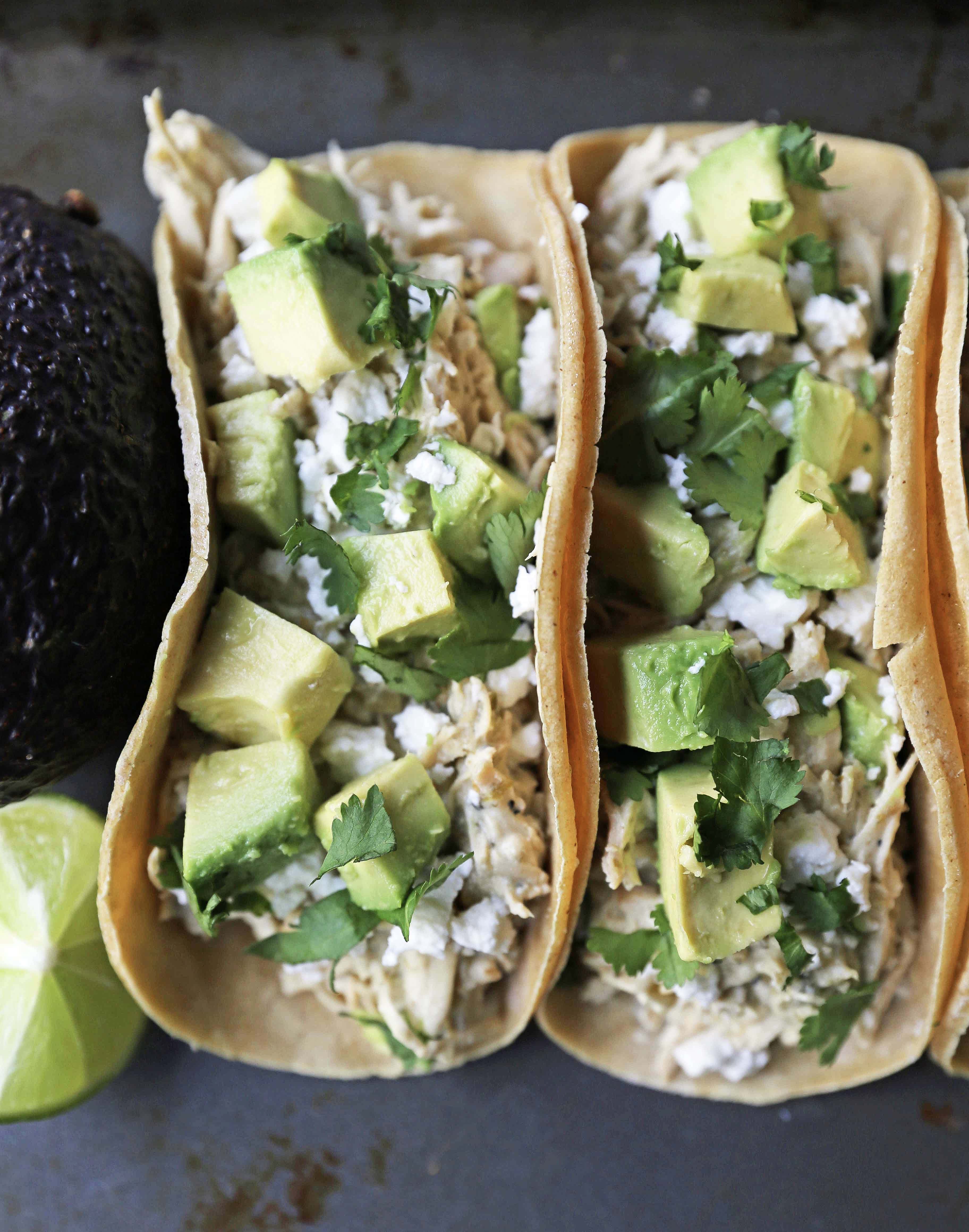 I just returned home from setting my daughter up at college. This is her second semester but she moved schools and states so there was a little bit of starting over.  I stocked her pantry and freezer, made her bed more comfortable, and taught her all about one of the most underrated appliances of all time -- the crockpot.  I bought her very first slow cooker!
This is the first recipe I taught her to make since it is beyond easy and is so versatile. You can put this creamy salsa verde chicken on top of a salad, a rice bowl, or make tacos out of it.  Our favorite thing to do is to make tacos using corn tortillas and topping it with fresh cilantro, Mexican cheese, and creamy avocado. Then you have amazing Creamy Salsa Verde Chicken Tacos!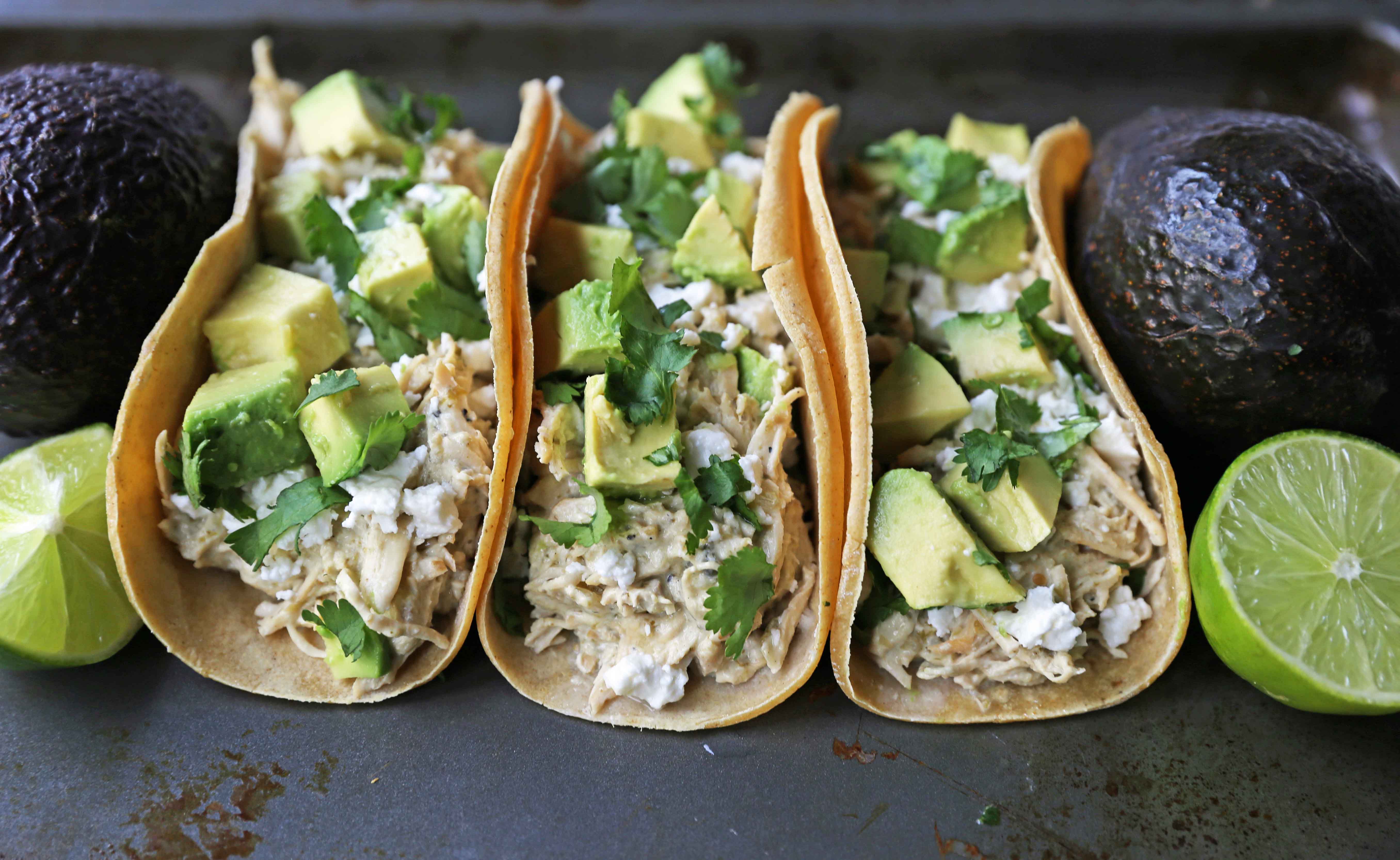 This recipe is literally as simple as throwing in a few ingredients into a crockpot, set it to low, and letting it work its magic.  The result is tender, flavorful chicken and you did almost zero work!
There are so many green salsas aka salsa verde options on the market these days. I use the Private Selection Tomatillo Verde Salsa from Fry's and it is perfection.  Find your favorite tomatillo salsa and place it in the crockpot with chicken breasts and cream cheese. If you want some extra spice, feel free to add some finely diced jalapenos.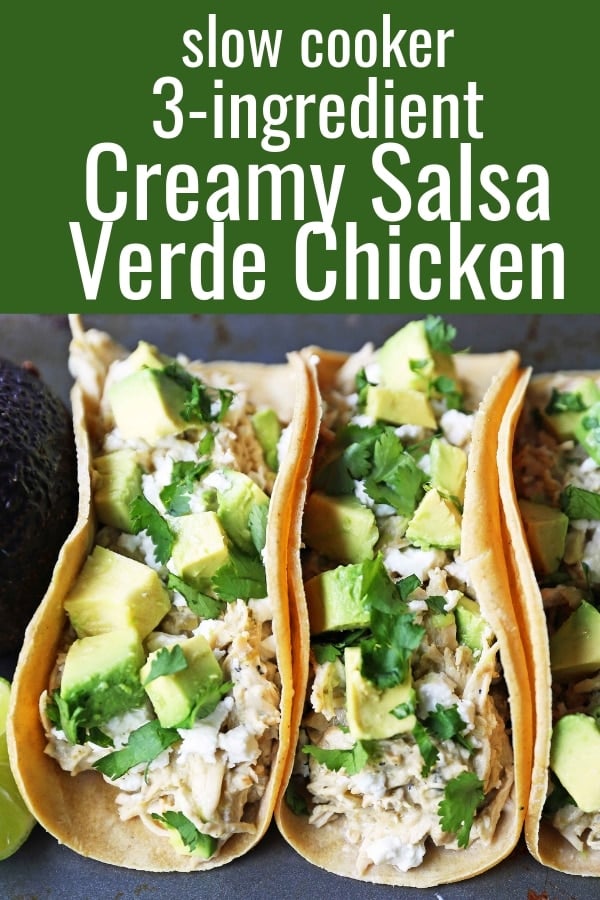 CHIPOTLE CHICKEN TINGA TACOS
BUFFALO RANCH CHICKEN
SLOW COOKER CREAMY TUSCAN CHICKEN
I love to hear from you! If you make this recipe, please be sure to leave a comment and give this recipe a rating. Sign up for my newsletter below so you never miss a recipe. Thank you for following along! I truly do have the greatest readers. FOLLOW ME ON:   INSTAGRAM --- FACEBOOK --- PINTEREST