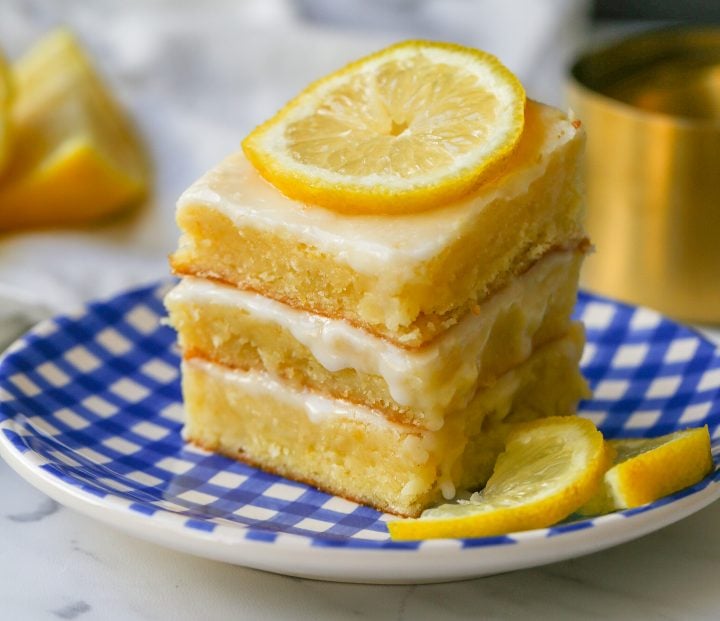 This chewy, fresh lemon brownie with a sweet lemon glaze in made with fresh lemon juice, butter, sugar, eggs, lemon zest, and salt and topped with a tangy lemon sugar glaze.
Oh yes, we just called them lemon brownie. I may know what you are thinking...a brownie is a chewy chocolate bar...and you are right. But we just made a lemon version with the exact same chewy texture and these lemon brownies are heavenly!
These Fudgy Lemon Brownie Bars have the perfect balance of fresh lemon flavor paired with butter for richness and just the right amount of sweetness to balance out the tanginess from the lemon juice and zest. If you love lemon, you may have just found your new favorite lemon bar!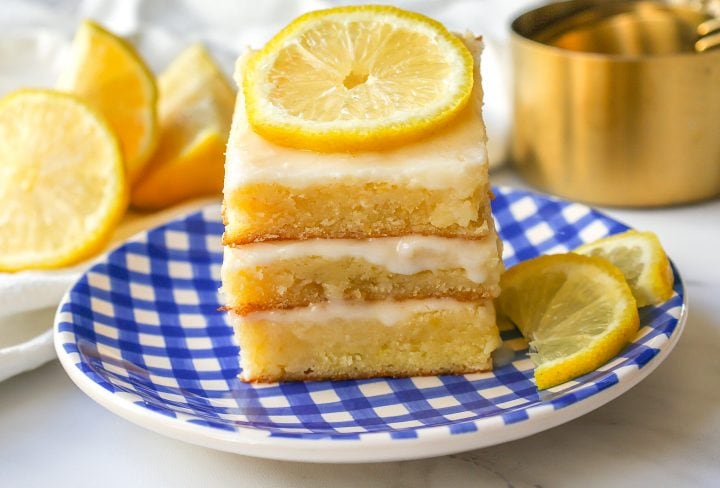 What ingredients are in Lemon Brownies:
These are basically a chewy lemon blondie bar made with butter, sugar, eggs, lemon juice, lemon zest, flour, salt and baked and topped with a sweet lemon glaze made with powdered sugar and lemon juice. I suggest using fresh lemons to make this recipe since lemons are the star ingredient!
How to make Homemade Lemon Brownies:
Start by using a 8 x 8 pan. Here's my favorite USA Baking Pan. Lightly spray with non-stick cooking spray or line the pan with parchment paper. This makes it easier to remove the lemon bars from the pan!
Cream the butter and sugar together for 3-4 minutes or until light and fluffy. This helps to remove the graininess from the sugar and create a creamy texture.
Use only fresh lemons, if possible. This lemon blondie recipe calls for both lemon zest and lemon juice. I suggest zesting the lemons before juicing them because it is much easier.
Fold in the dry ingredients instead of over-mixing on high-speed as this creates gluten and could result in a tougher lemon brownie and we don't want that!
Make a glaze with powdered sugar and fresh lemon juice to spread on the top of the lemon brownie bars.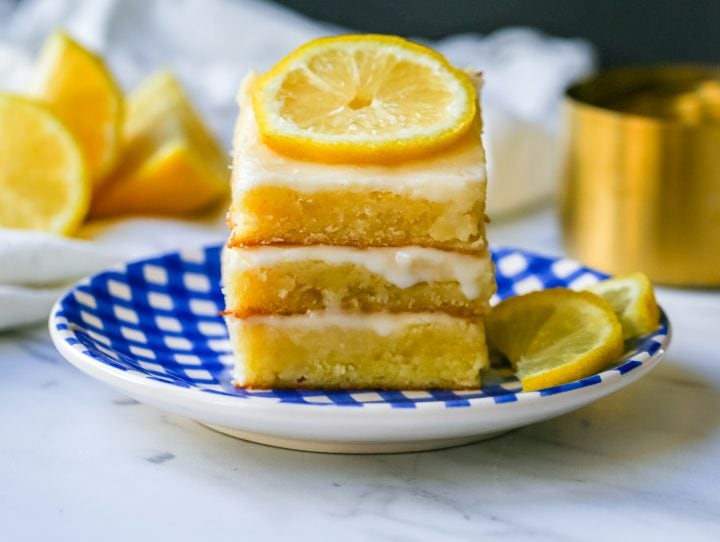 Here are more popular lemon recipes: