The Best Loaded Potato Salad Recipe is made with creamy gold potatoes, crispy bacon, cheddar cheese, green onions, sour cream, mayonnaise, seasoned salt, and pepper. The perfect baked potato salad recipe is perfect for your next party, potluck, or as a BBQ side dish.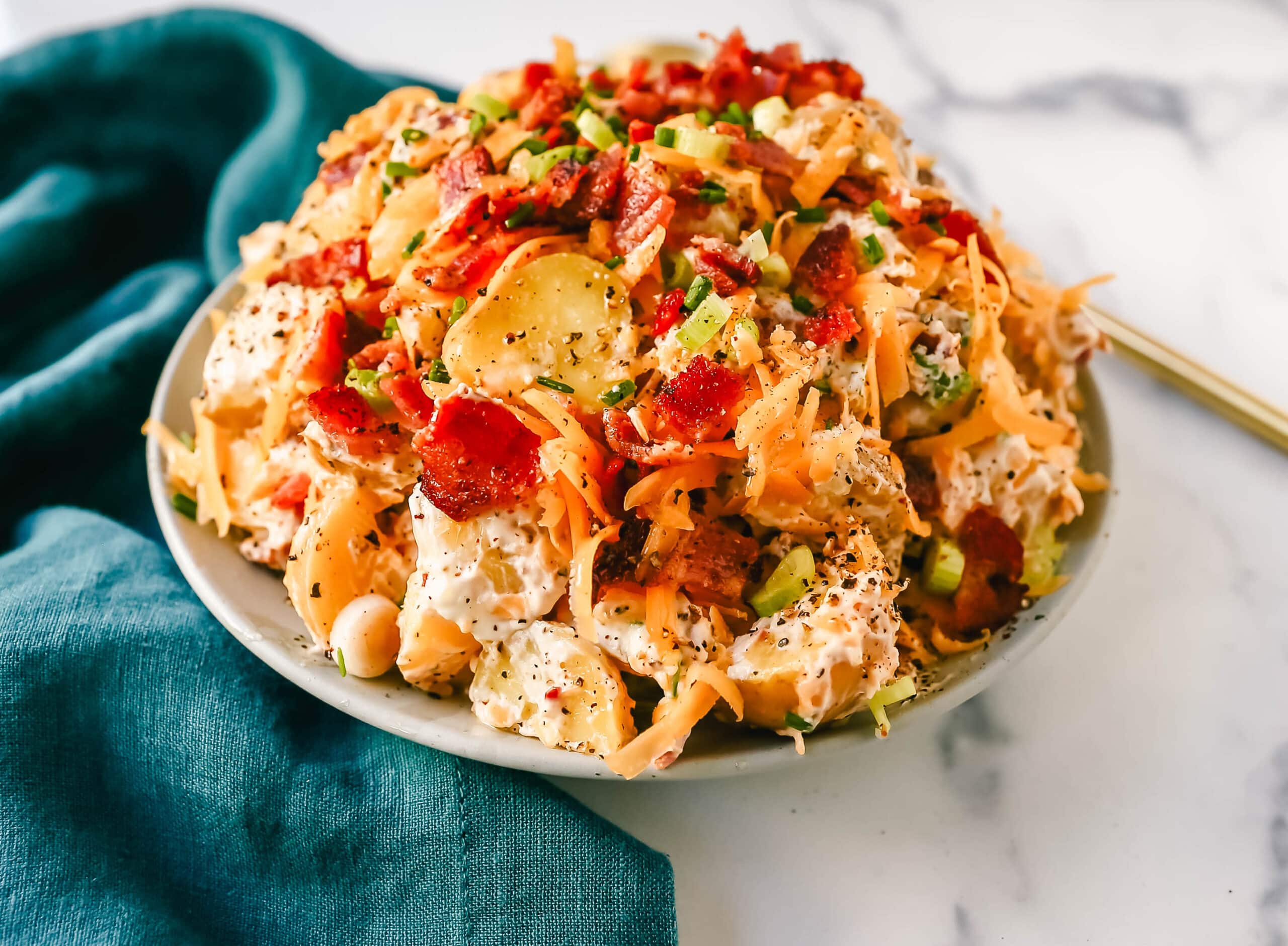 Summertime is synonymous with BBQs by the pool and that means a generous amount of potato salad, macaroni salad, and pasta salads in our refrigerator! I have made a lot of potato salads in my day and I have to say this one takes the cake! This Loaded Potato Salad with Crispy Bacon is the best potato salad!
What makes this bacon potato salad super special is the combination of crispy bacon, freshly grated cheddar cheese, and fresh green onions to give it freshness. Then the combination of both sour cream and mayonnaise gives it that extra creaminess. I love to use seasoned salt and cracked pepper for an extra zing of flavor.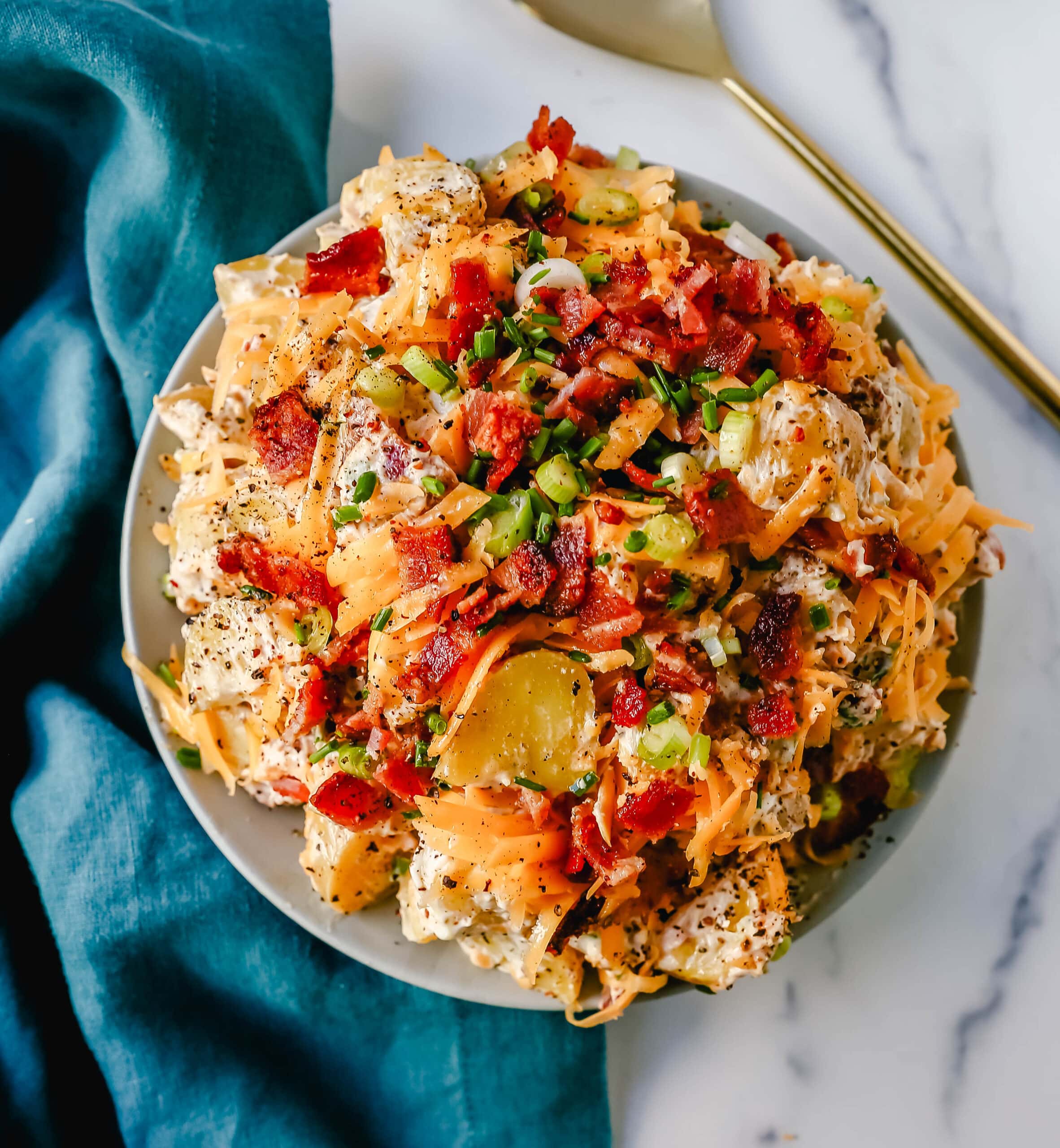 What ingredients are in Baked Potato Salad?
Yukon Gold Potatoes
Crispy Bacon
Sour Cream
Cheddar Cheese
Green Onions
Mayonnaise
Seasoned Salt
Cracked Pepper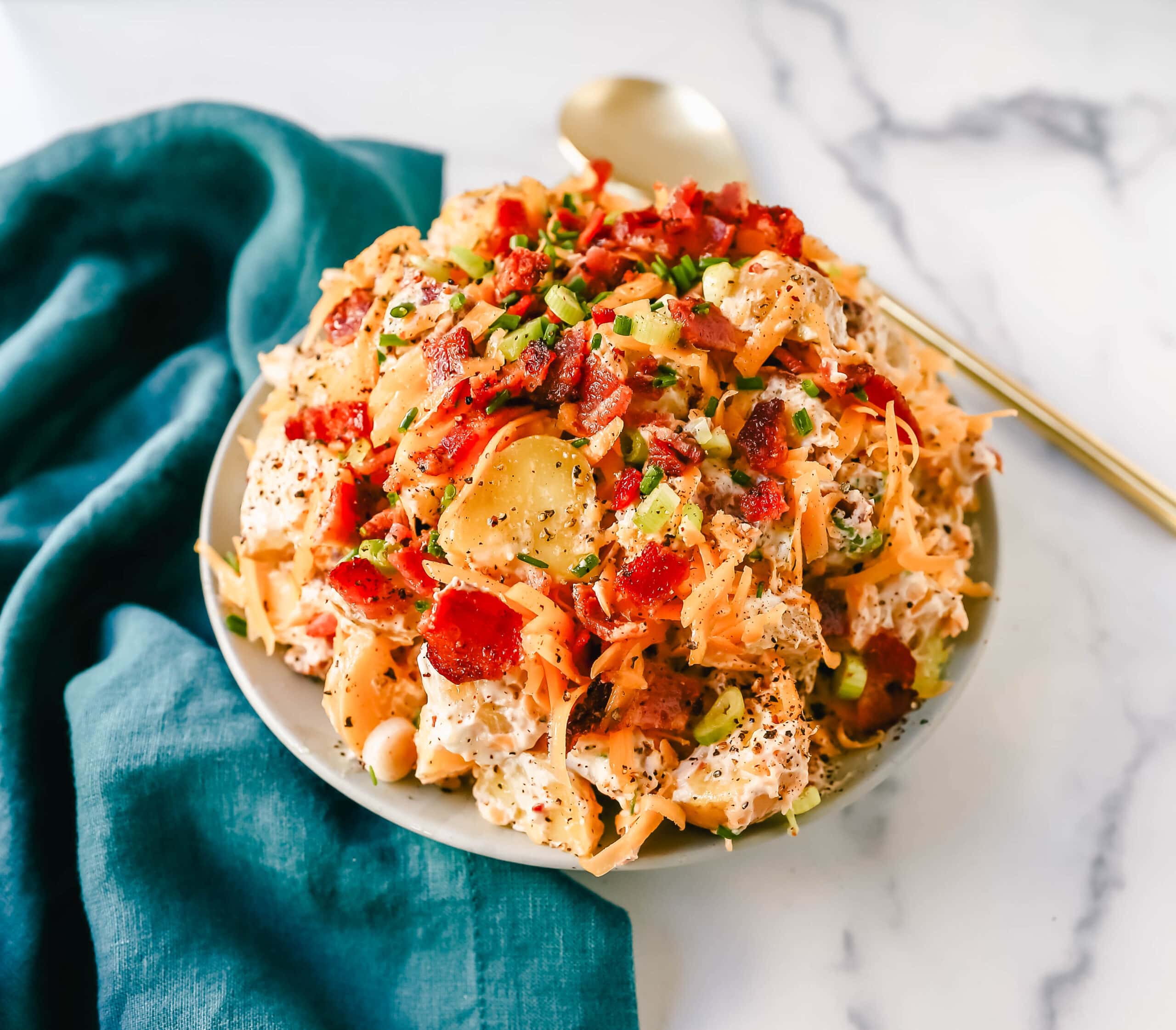 What type of potatoes should I use in Potato Salad?
Choosing a type of potato is the most important decision when making homemade potato salad. I suggest using Yukon Gold potatoes for their creaminess. They may be referred to as gold or yellow potatoes. A similar potato may be called Klondike Goldust potatoes.
More Popular Potato Salad Recipes:
What to serve this BBQ Side Dish -- Loaded Potato Salad with?
This potato salad with bacon and cheese pairs so well with any type of grilled meats, hamburgers, hot dogs, and smoked BBQ meats.