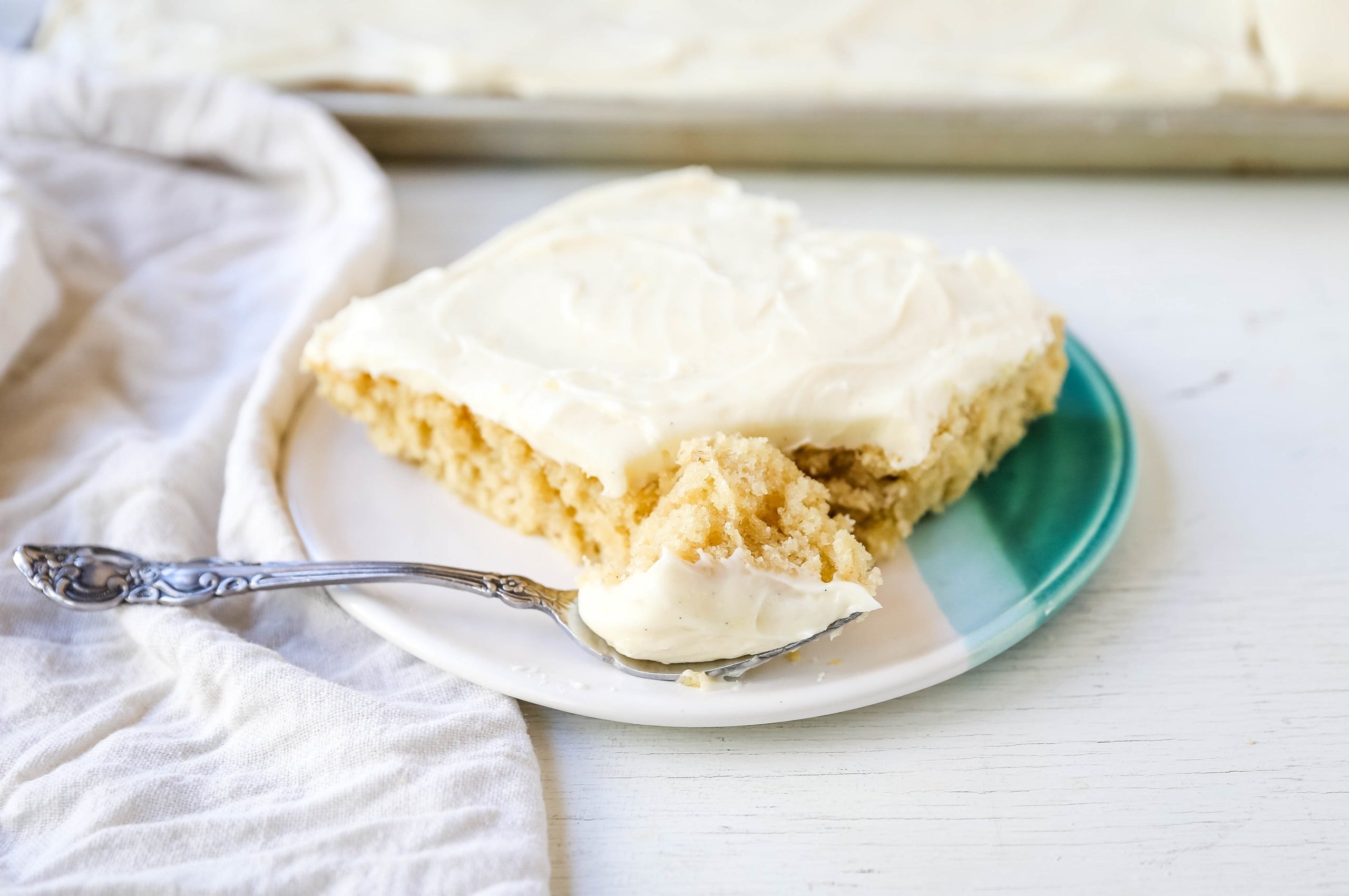 Banana Sheet Cake with Brown Butter Frosting
Moist banana bars with a brown butter cream cheese buttercream. An easy frosted banana cake recipe!
These banana bars are insanely popular! Whenever I make these frosted banana bars, I have people begging for the recipe. I will be sharing two frosting ideas -- a brown butter frosting and a cream cheese frosting -- so you get to choose your favorite!
I always end up with overripened bananas and frosted banana cake is my favorite way to use them. I have used my brother Jeff's BANANA CAKE recipe for years. It is amazing but I wanted to create a sheet cake version. The benefit of making a banana sheet cake is that you can feed so many more people! It creates a thinner banana bar and the ratio of cake to frosting is perfection.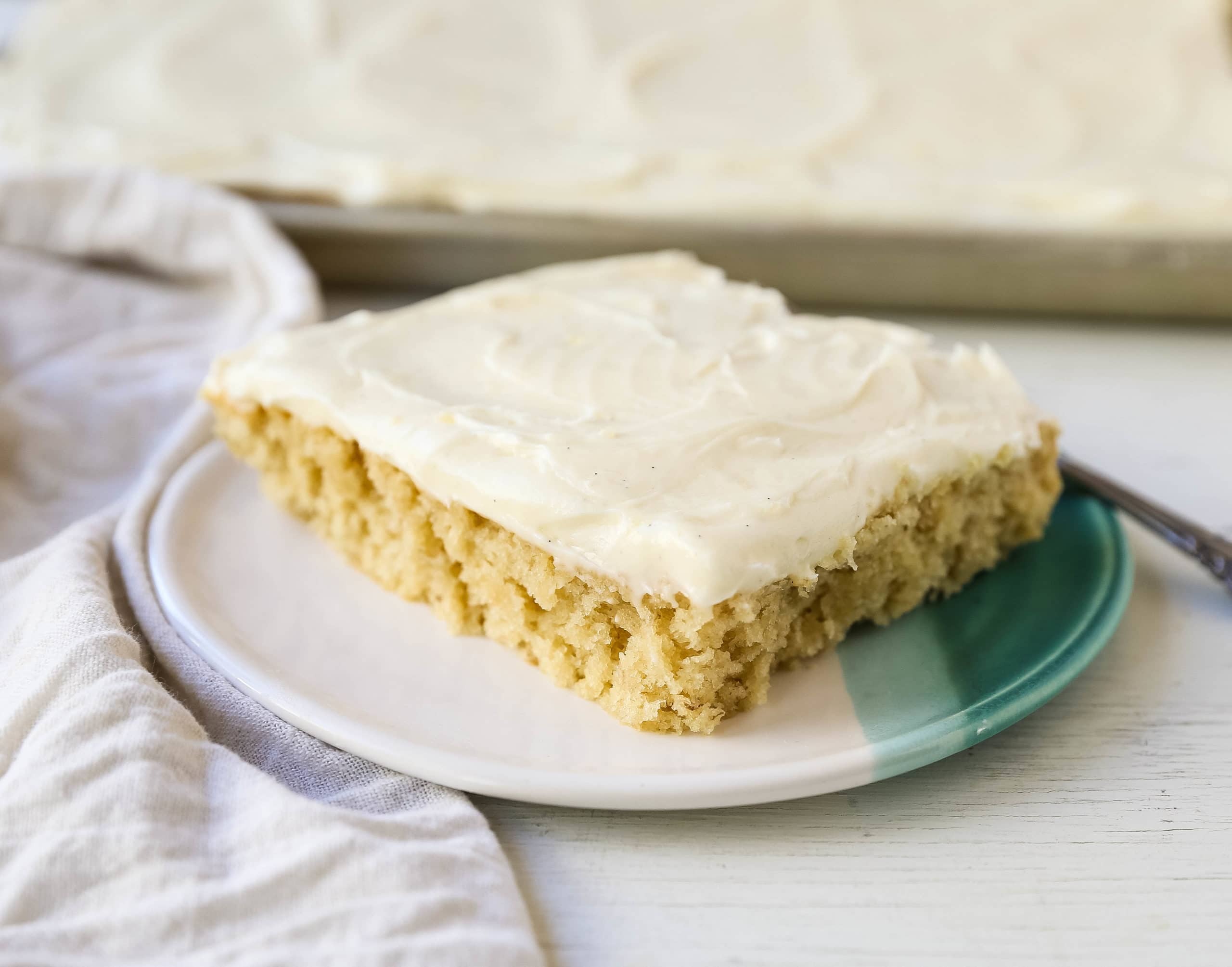 There are some secrets to creating the most perfectly moist banana bars. Buttermilk is always a game-changer in making as it creates a tender texture without the fat of heavy cream. Butter brings in the rich, creamy flavor and is definitely the base of the cake. Ripe bananas are the key ingredient in adding natural sweetness and making the cake extra moist. Make sure your bananas are nice and ripe with black spots on them for the best banana flavor!
I will share two recipes for the frosting. The first one is a browned butter frosting with butter melted in a saucepan until golden and then cooled and whipped with cream cheese, powdered sugar, and cream. The second one is a simple sweet cream cheese frosting made with softened butter, cream cheese, powdered sugar, heavy cream, and vanilla.
The brown butter frosting has a more toffee flavor and the cream cheese frosting is just a classic frosting. You can't go wrong with either one!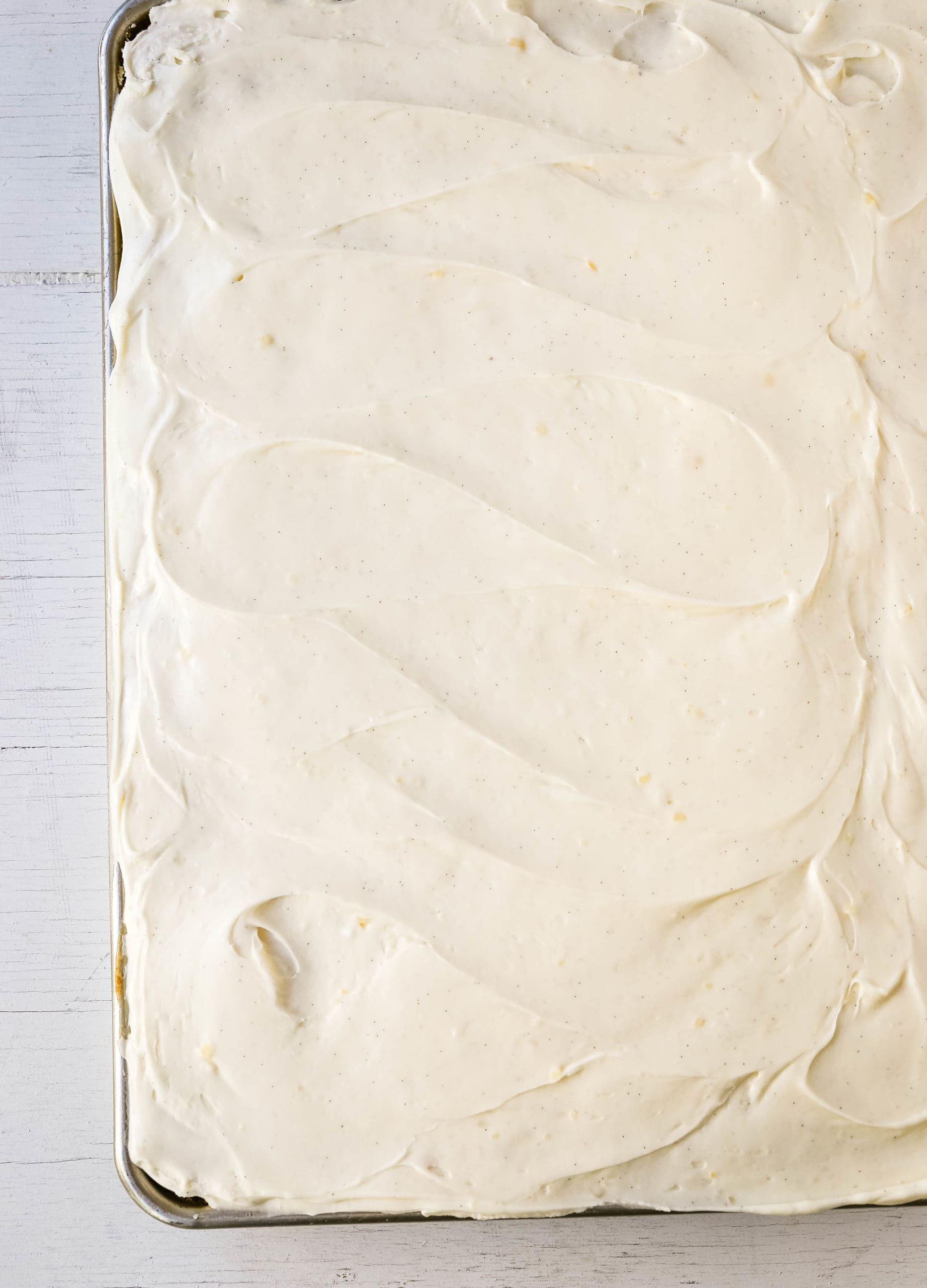 How to make Homemade Banana Bars:
Start with BUTTER. Butter makes everything better! It brings so much flavor to this banana sheet cake and is the perfect base.
Use Ripe Bananas. This is an essential ingredient in making the perfect banana sheet cake. You must use over-ripe bananas preferably with black spots. When you see those black spots on the yellow peel, that is all flavor. It brings so much natural sweetness to the cake. If your bananas aren't quite ripe enough, place in a brown paper bag and place in a dark place and let them ripen.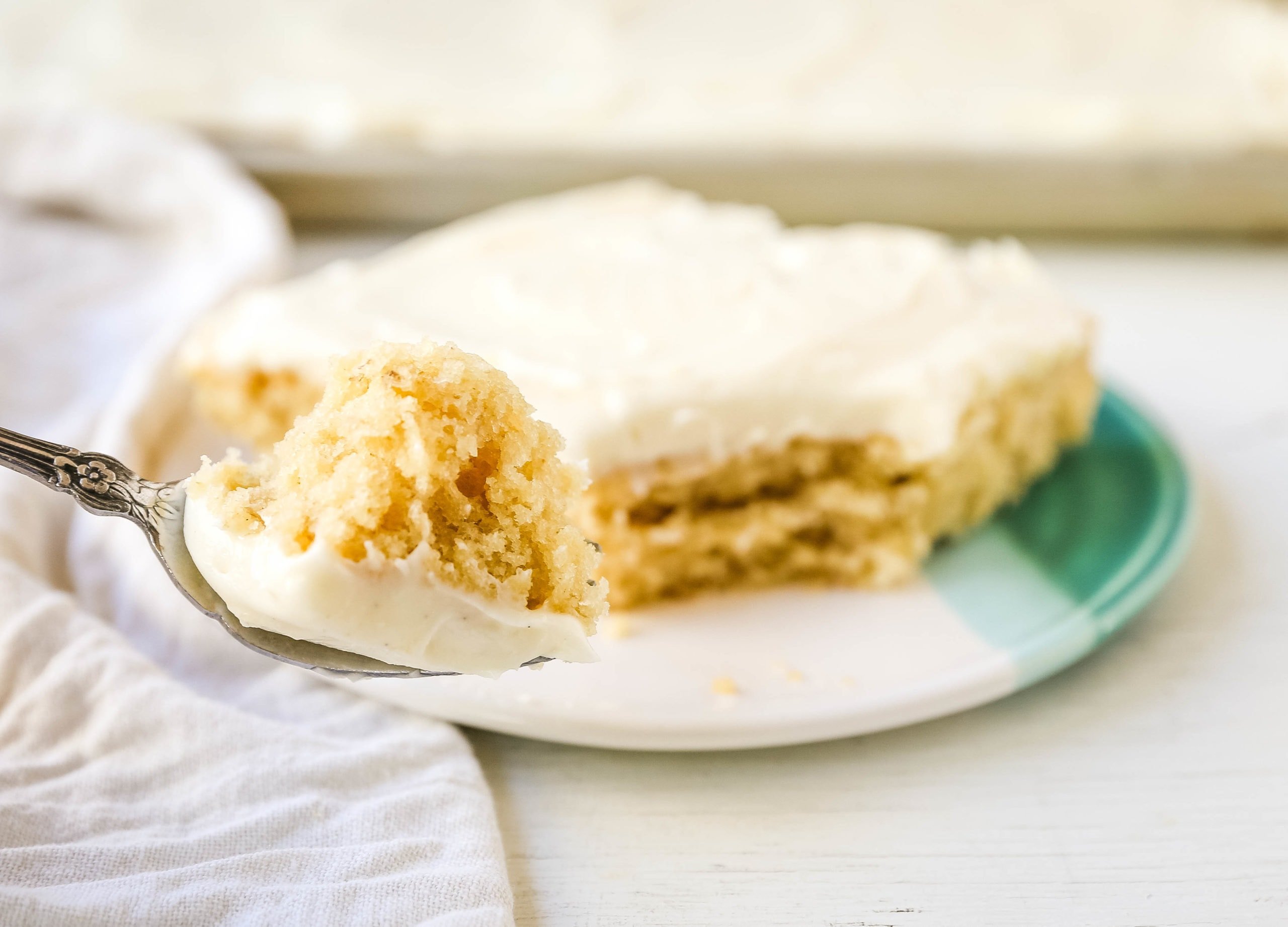 Sprinkle fresh lemon juice over mashed bananas. It helps bring some acidity to the cake and keep the bananas from turning brown.
Use Buttermilk. It is a true miracle worker in the baking world. It helps to create such a tender texture. The beauty of it is that it has the same amount of fat as 1% milk yet is so thick and creamy. I have it on hand at all times!
A mix of cream cheese and butter in the frosting. This frosting should be illegal. It has the perfect balance of butter, softened cream cheese, and powdered sugar. Spread over the cake and cut it into bars.
My favorite light-colored baking sheets are these Nordicware baking sheets. My KitchenAid mixer is a baking essential.
IF YOU LOVE CAKE, HERE ARE SOME OF THE MOST POPULAR CAKE RECIPES: