This Apricot Crisp is made with fresh apricots tossed in sugar and almond extract and topped with a homemade brown sugar oat crumble. This rustic summer dessert is served with a big scoop of vanilla bean ice cream.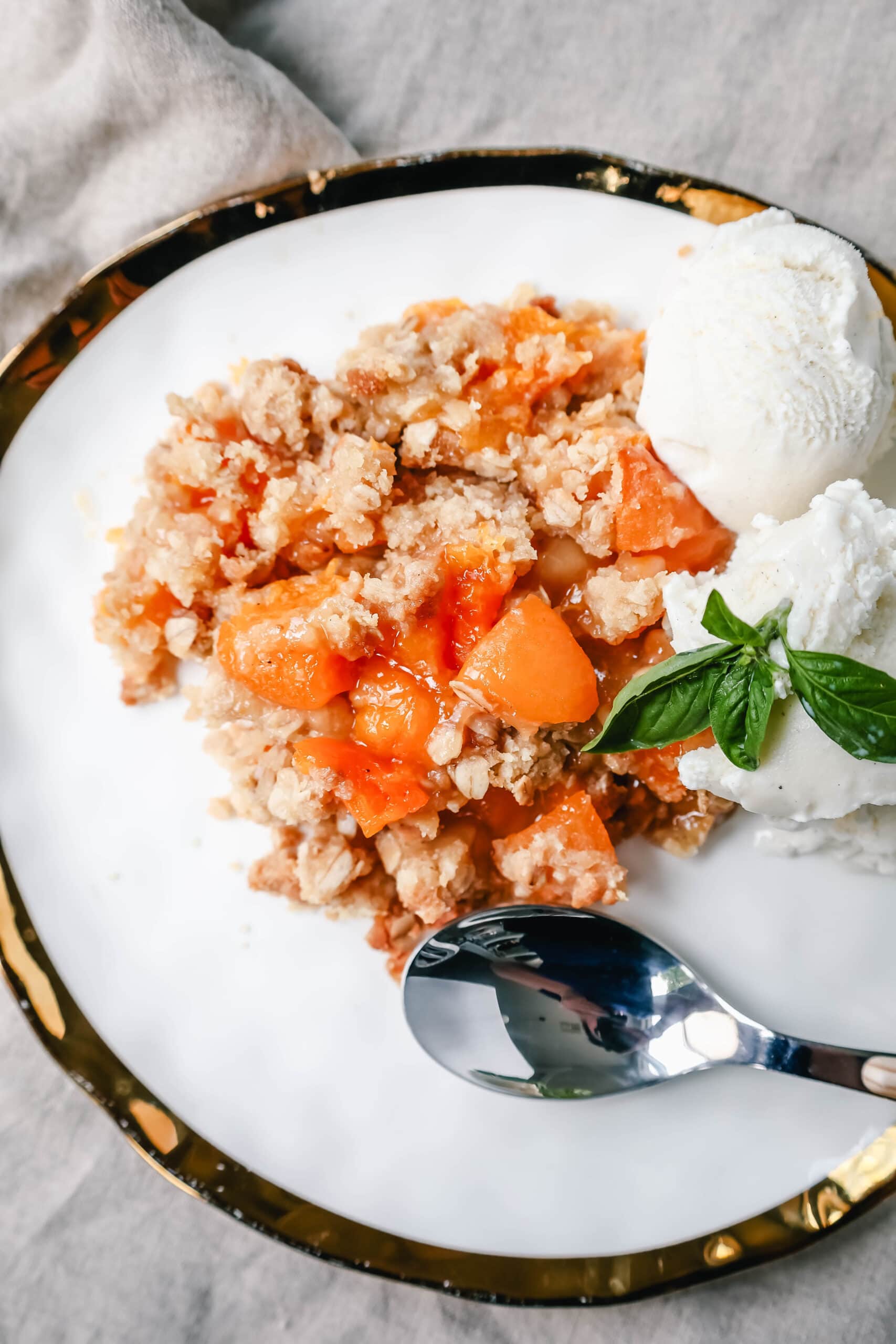 I recently hit Trader Joe's since it is pink peonies season and I can't resist the most beautiful flowers ever. As I was perusing and filling my cart full of fun goodies to try, I saw their fresh apricots. They looked perfectly orange and ripe, and I had to grab a few pounds to take home. I was so excited to make a super summery fresh apricot crisp with a buttery brown sugar crumble. It was absolutely heavenly and even way better than expected!
I whipped up this homemade apricot dessert in less than 10 minutes and then baked it until bubbly. It was so easy!
The fresh apricots have the perfect amount of natural sweetness and slight tart flavor. The crumble is made with butter, brown sugar, oats, and flour so it is a perfect balance. If you want to add a little crunch, add some sliced almonds.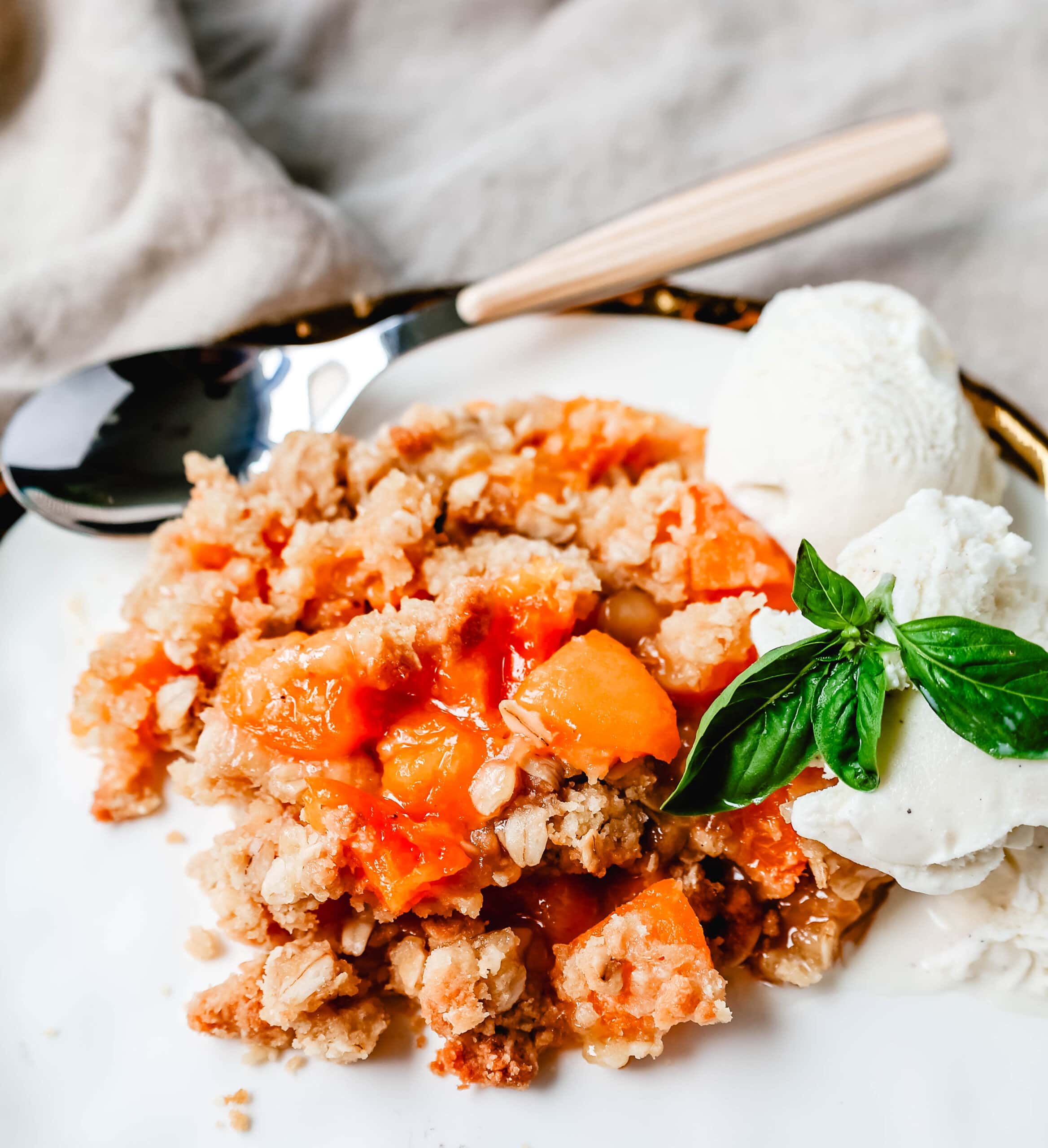 Apricot Crisp Ingredients:
Fresh Apricots
Sugar
Almond Extract
Cornstarch
Butter
Oats
Brown Sugar
Flour
Vanilla Ice Cream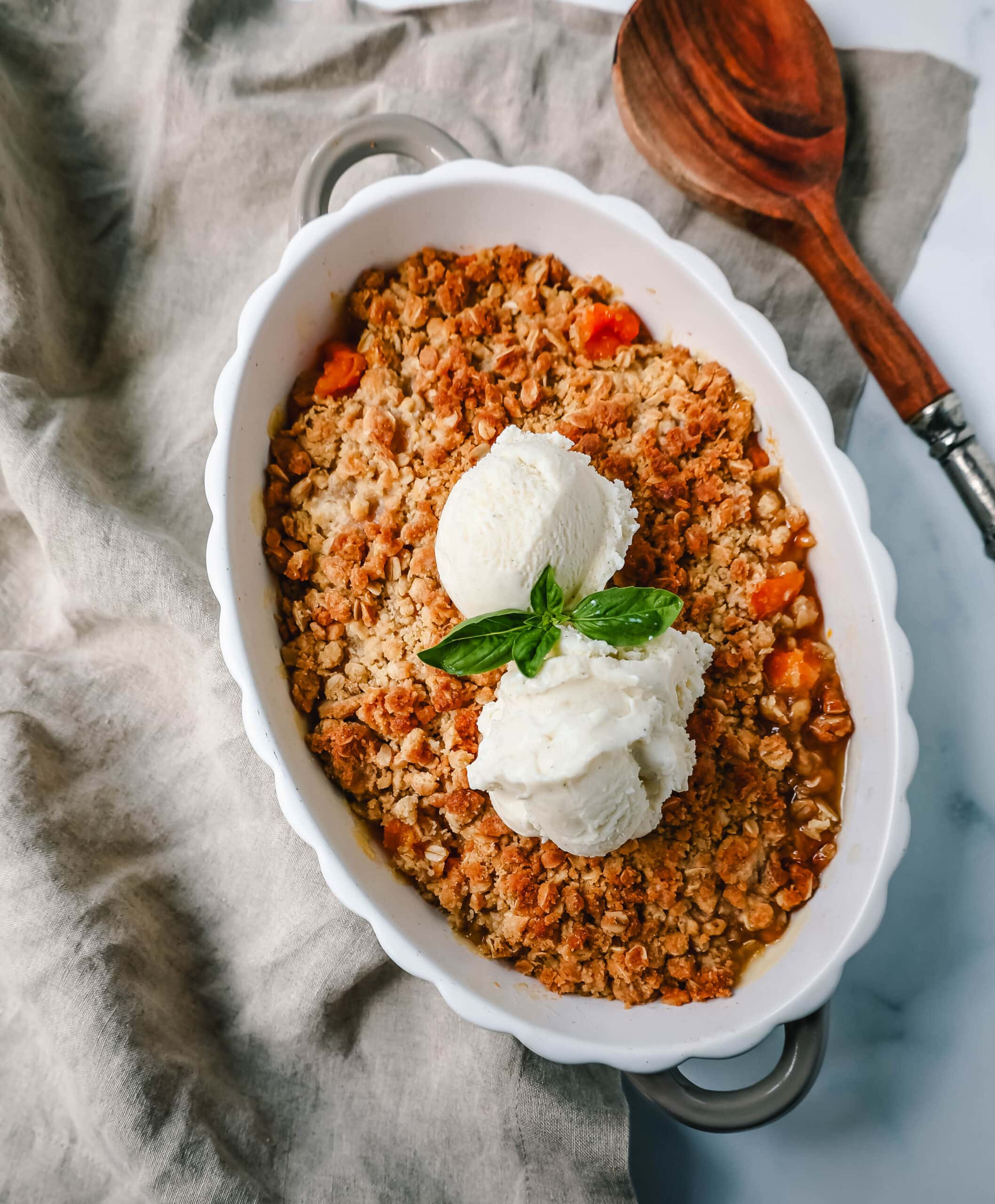 I love to use fresh apricots and just pit them and cut them into bite-size pieces. Toss with sugar, almond extract, and cornstarch. If you want to add some warmth to this apricot cobbler, add a touch of cinnamon.
The crisp topping is made by mixing together oats, flour, brown sugar, and melted butter. It is the easiest crumble recipe! I can't wait to hear how you love this apricot dessert recipe!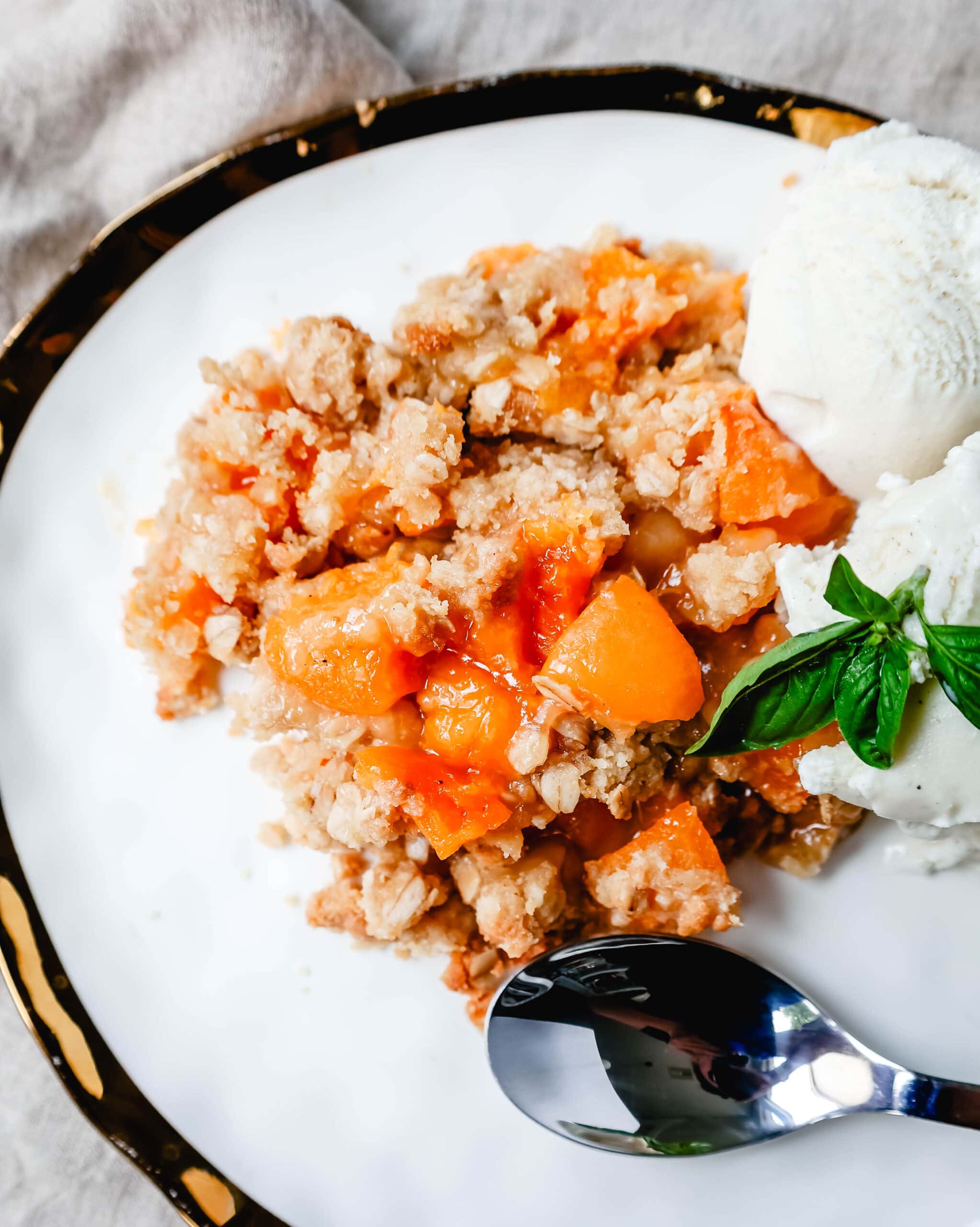 Best Summer Fruit Dessert Recipes: