Easy, 4-ingredient Cranberry Sauce has the perfect balance of tartness and sweetness. This is the best cranberry sauce recipe! This Cranberry Sauce can be made ahead of time and is perfect to serve alongside turkey on Thanksgiving or on turkey sandwiches.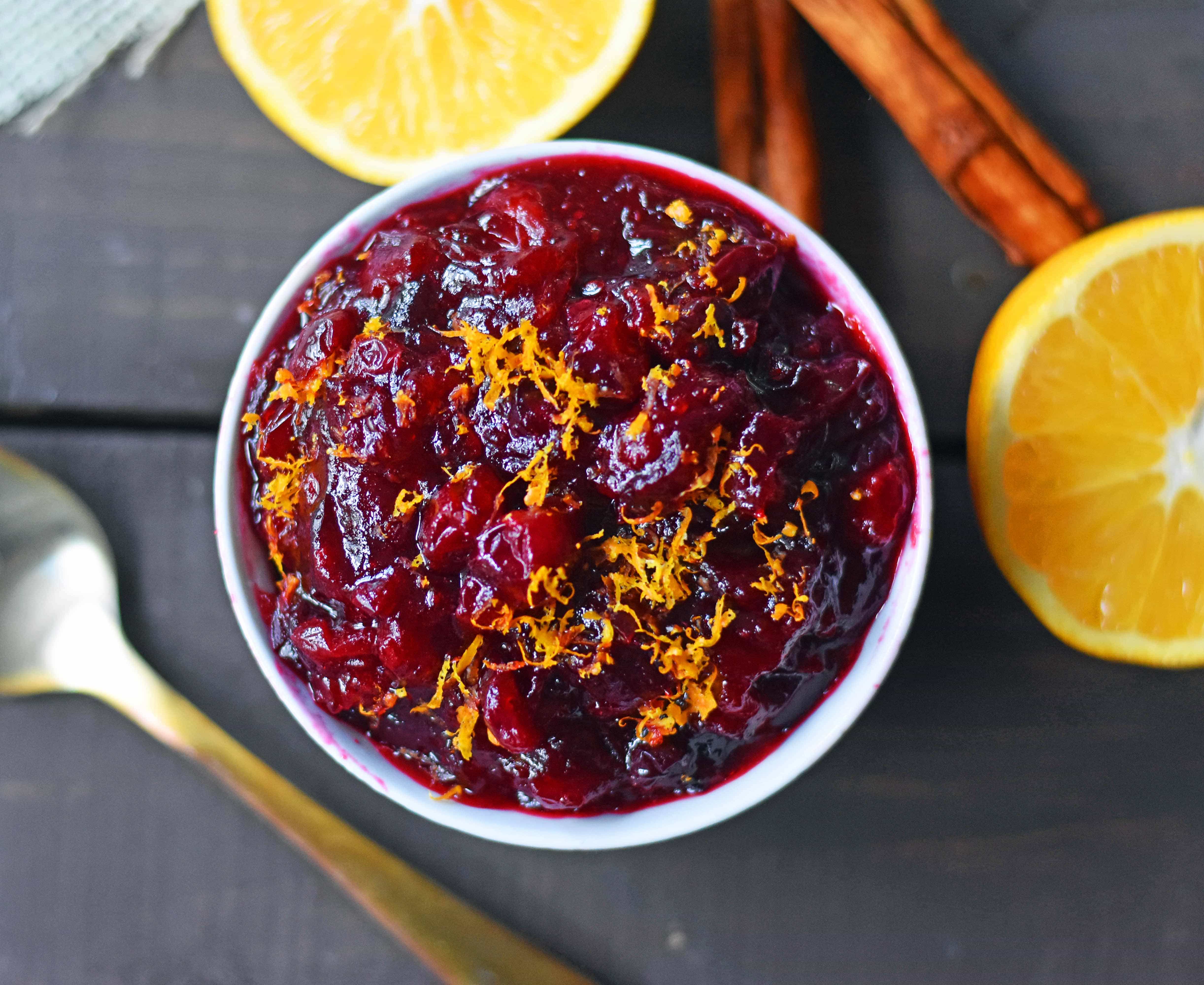 It is almost Thanksgiving and it wouldn't be complete without homemade cranberry sauce.
Growing up, we only had cranberry sauce straight from the can. We would open the can and literally dump it in a bowl and call it good. No one hardly touched the cranberry. No surprise there! It was one note and boring.
Years ago, I started making Fresh Cranberry Sauce from scratch and suddenly everyone was clamoring for the sauce. It was a lovely accompaniment to the turkey and using fresh whole ingredients made all the difference. I will never ever go back to canned again.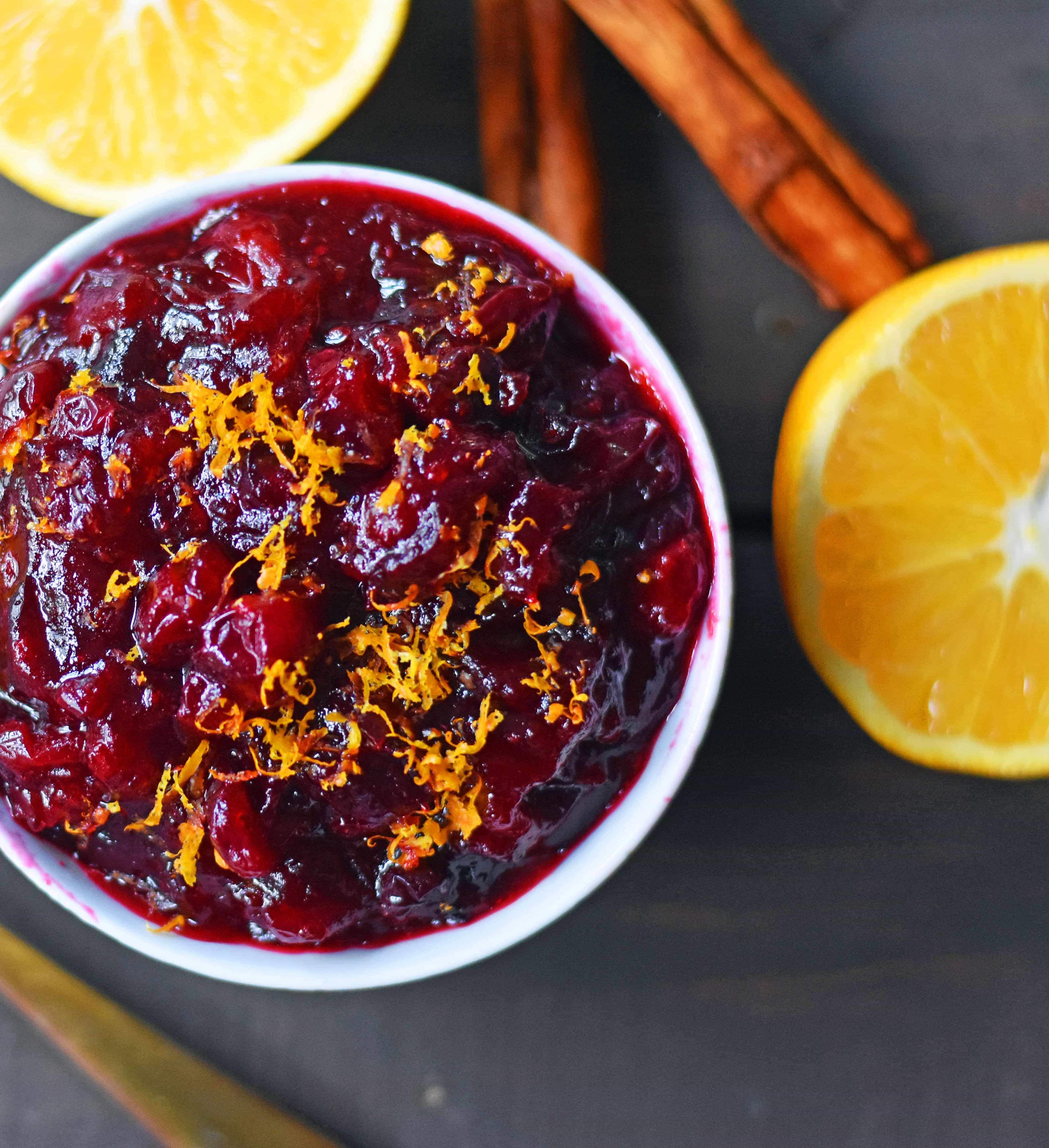 Best Cranberry Sauce Ingredients:
Fresh or Frozen Cranberries
Sugar
Juice and Zest from Orange
Cinnamon Stick
This is the easiest cranberry sauce recipe! You can make this cranberry relish in less than 5 minutes!
Can I use fresh or frozen cranberries in cranberry sauce?
You can use either frozen cranberries or fresh cranberries when making homemade cranberry sauce. You can start to find fresh cranberries in the produce section in October but you can usually find frozen cranberries year-round
Frozen cranberries are picked at their peak ripeness so they usually have the perfect tartness and firm texture.
Can I make this Cranberry Sauce ahead of time?
Yes! You can make this cranberry orange sauce ahead of time, up to two weeks. The cranberry sauce will firm up once it is chilled.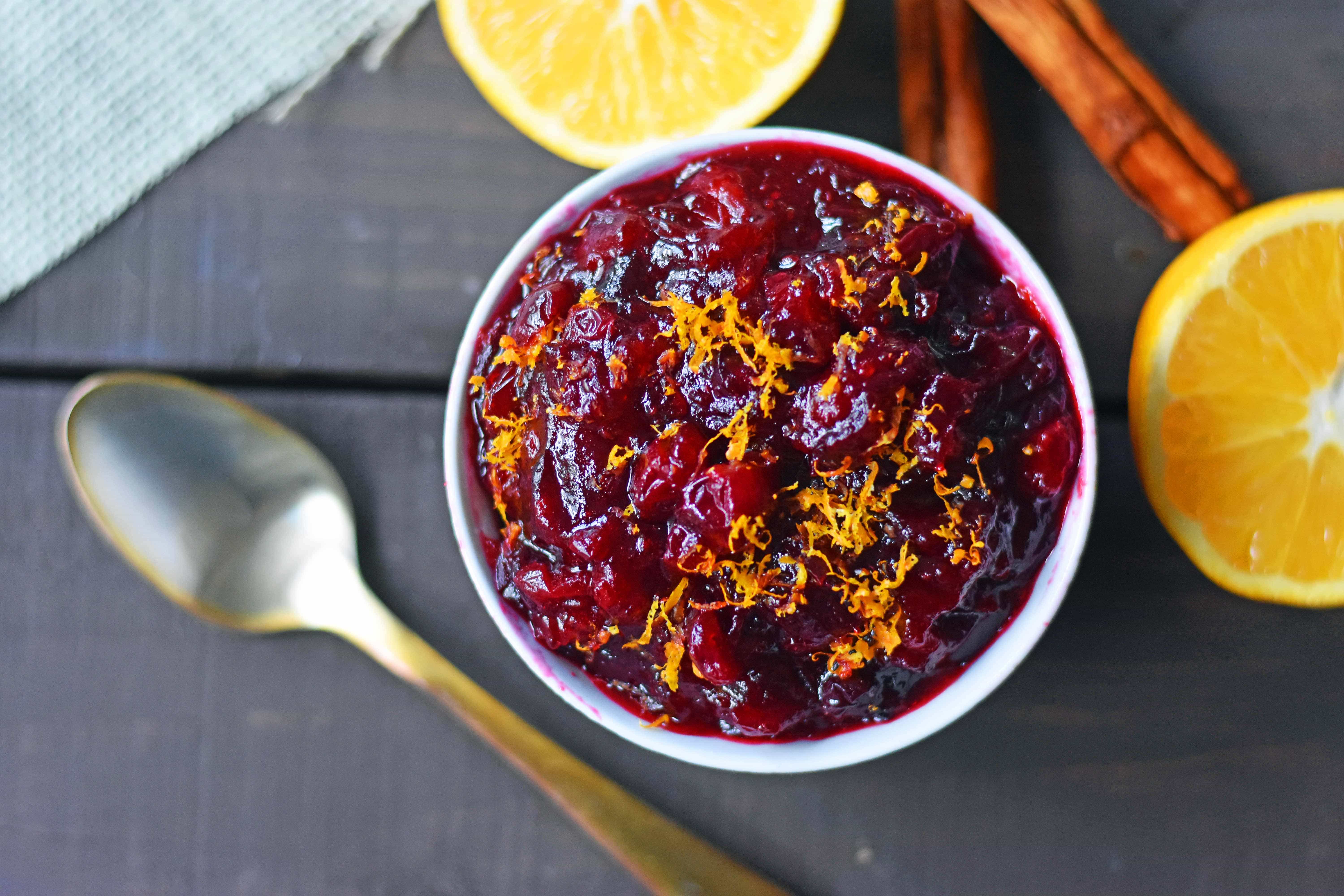 How to make homemade Fresh Cranberry Orange Sauce:
This cranberry orange sauce is so easy to make.
This famous Thanksgiving holiday condiment starts off with fresh cranberries, sugar, orange zest, and a touch of cinnamon. It is slow-simmered on a stove until the cranberries began to burst and give off their natural juices.
The smell in the house is downright heavenly and so festive.
If you don't have a cinnamon stick, you can add ⅛ to ¼ teaspoon of cinnamon.
This fresh cranberry sauce will transform your holiday table. It is made in less than 15 minutes and is worth the minimal effort and time.
For all of Modern Honey's Thanksgiving Recipes -- click HERE.
If you love cranberry recipes, check out my soft and chewy CRANBERRY OATMEAL COOKIES, or my light and fluffy CRANBERRY ORANGE CAKE.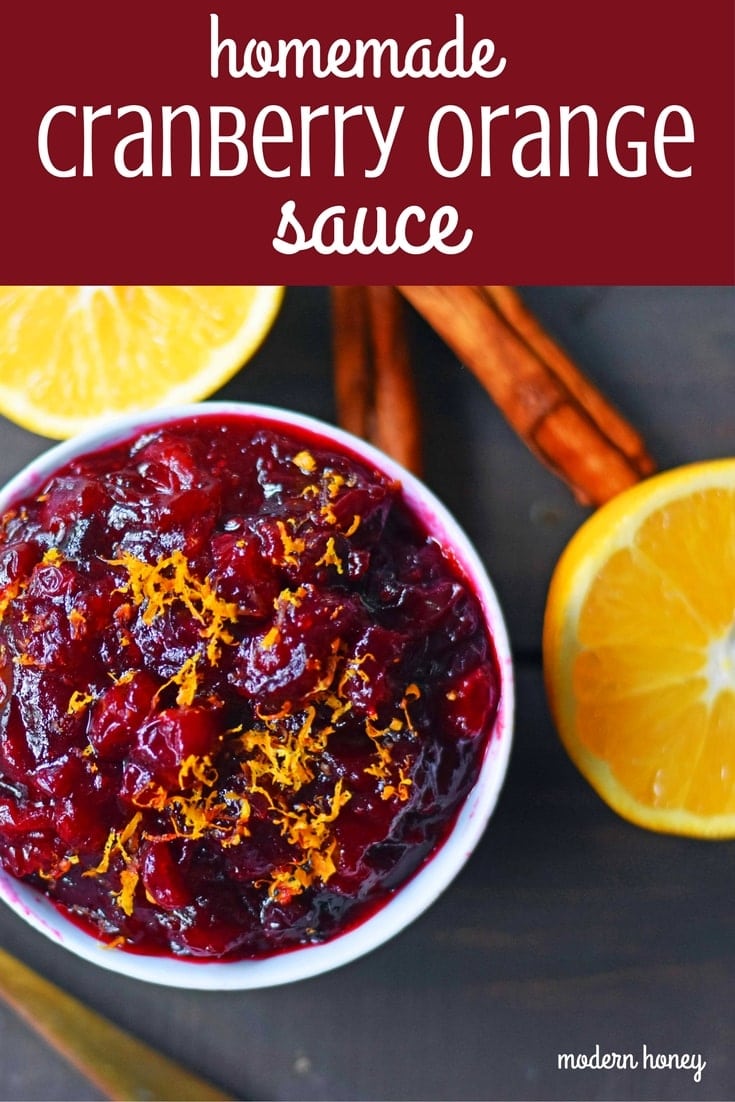 Happy Cooking!