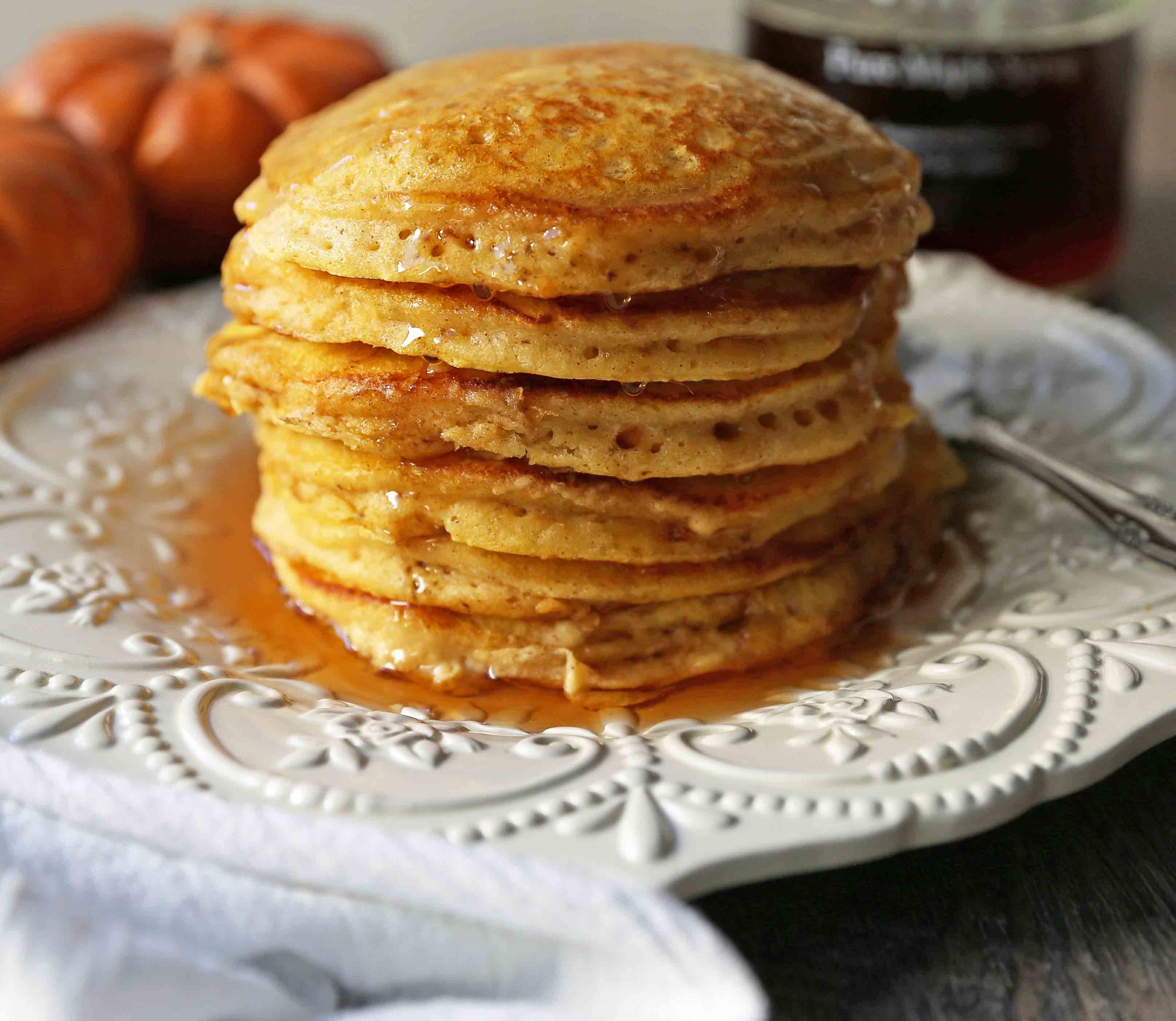 Pumpkin Pancakes
Fluffy pumpkin spiced pancakes are the perfect breakfast in the Fall. Creamy buttermilk pumpkin pancakes are a warm, comforting breakfast drizzled with real maple syrup.
These Pumpkin Pancakes may just knock your socks off.
I love my readers (that's you out there!). I get so excited when one of you share a family heirloom recipe with me and then share the story behind it. Whenever I post a recipe, I send out a newsletter...and in response to a recent pumpkin recipe post...my friend, Jake Durrant shared these wonderful pumpkin pancakes with me. I am sure glad he did!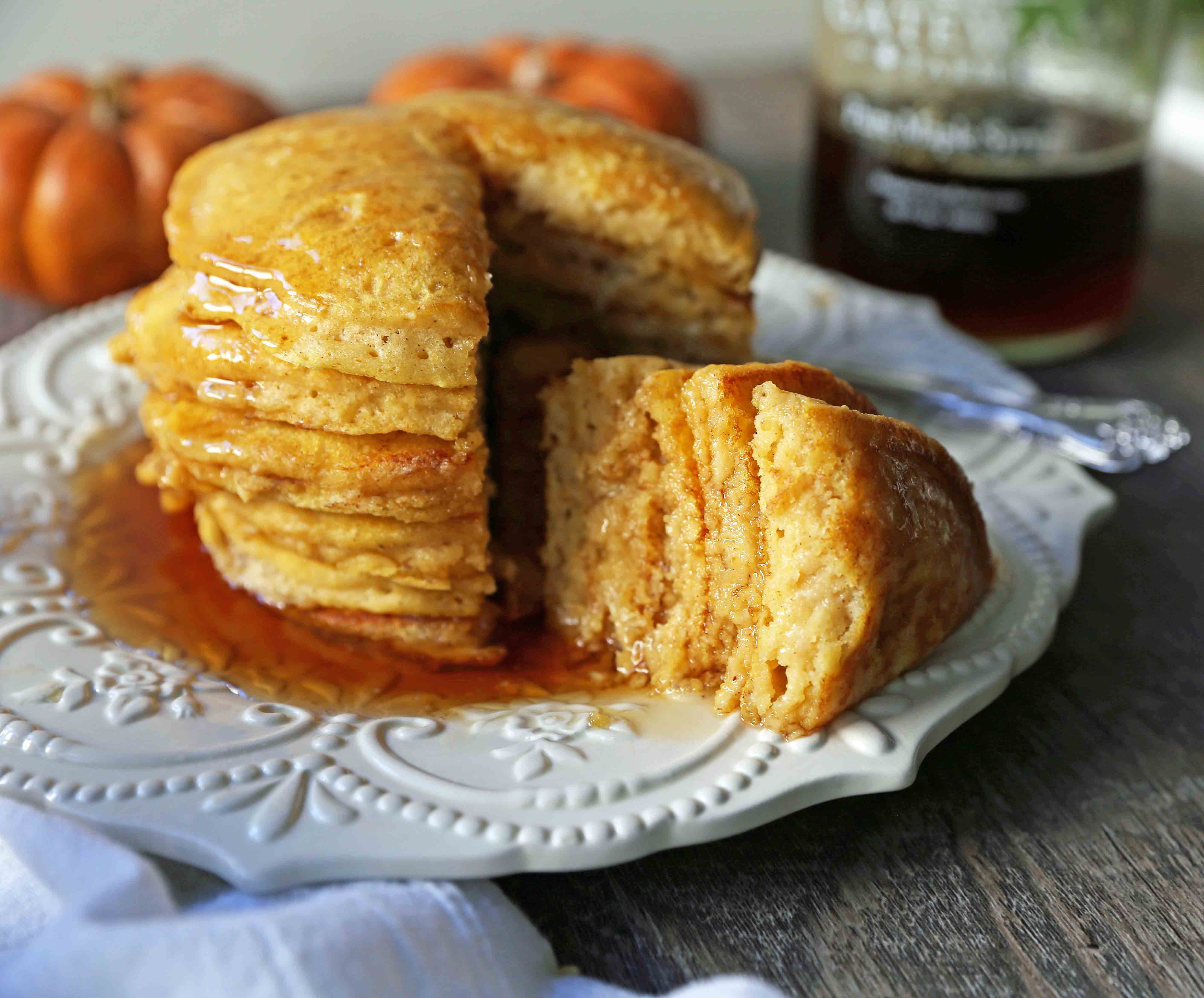 These Pumpkin Pancakes have been a Thanksgiving breakfast tradition in his family for over 50 years! As soon as he sent me the recipe, I couldn't wait to whip up a batch. OH MY, HEAVENS...they were literally the best pumpkin pancakes I have ever tasted.
The beauty of these pumpkin pancakes is the pumpkin flavor. It isn't so much that it is overpowering but just enough to remind you it's there.  The texture is so creamy due to the pumpkin and it just melts in your mouth!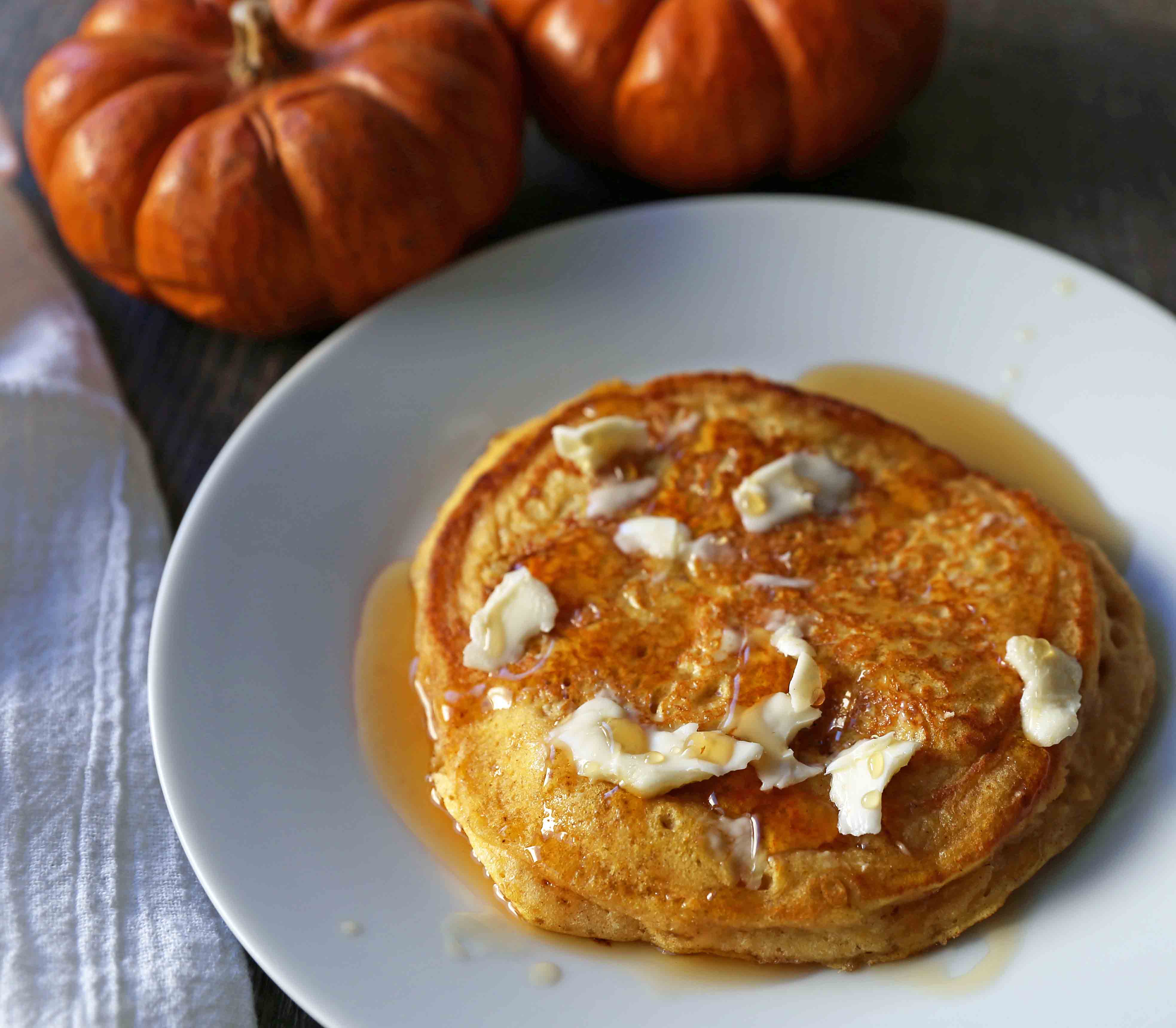 The only little change I made to his recipe was to swap out the oil and use butter instead. Butter brings out the warmth of the pumpkin and is the perfect pairing. If you would rather use oil, they will still taste amazing!
These Pumpkin Spiced Pancakes are on REPEAT over and over again in our home, especially during this time of year.  I love the crisp, cool Fall mornings and these taste just like Autumn to me.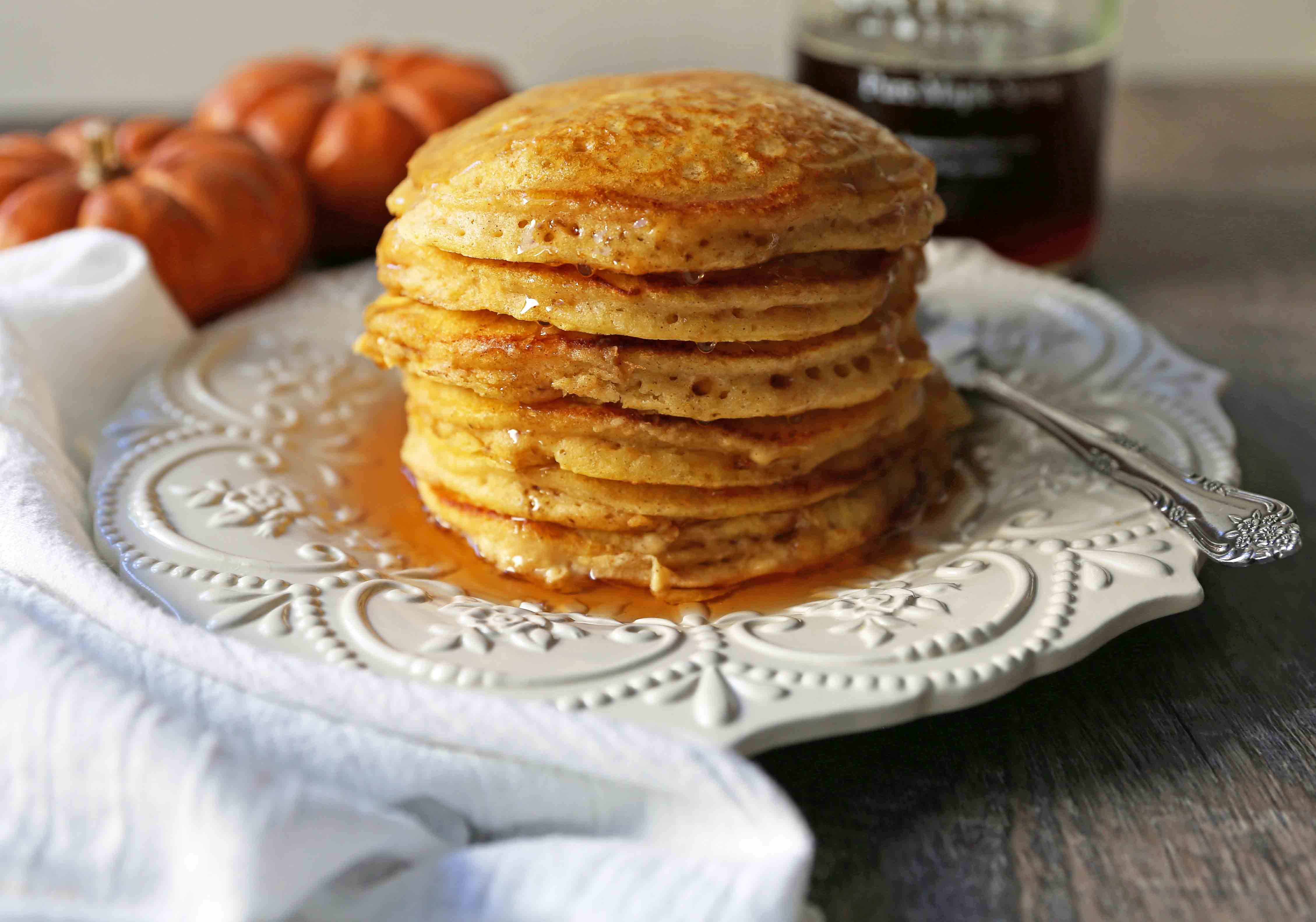 How to make Pumpkin Pancakes:
 Start off by

mixing the dry ingredients together

-- flour, baking powder, sugar, and salt.
Stir in the unsweetened pumpkin puree, buttermilk, melted butter (you may substitute oil), and egg yolks.

Whip the egg WHITES

until stiff peaks form and fold into the mixture.

This creates a light, airy, and fluffy pumpkin pancake

. If you don't have buttermilk on hand, you can make your own by mixing whole milk with 1 Tablespoon of white vinegar and letting it sit for 15 minutes and work its magic.
To give the pancakes golden edges,

place a pat of butter

all over the skillet. Cook over medium heat to allow the center to fully cook through.

Serve with butter, real maple syrup, and even a dusting of cinnamon sugar

.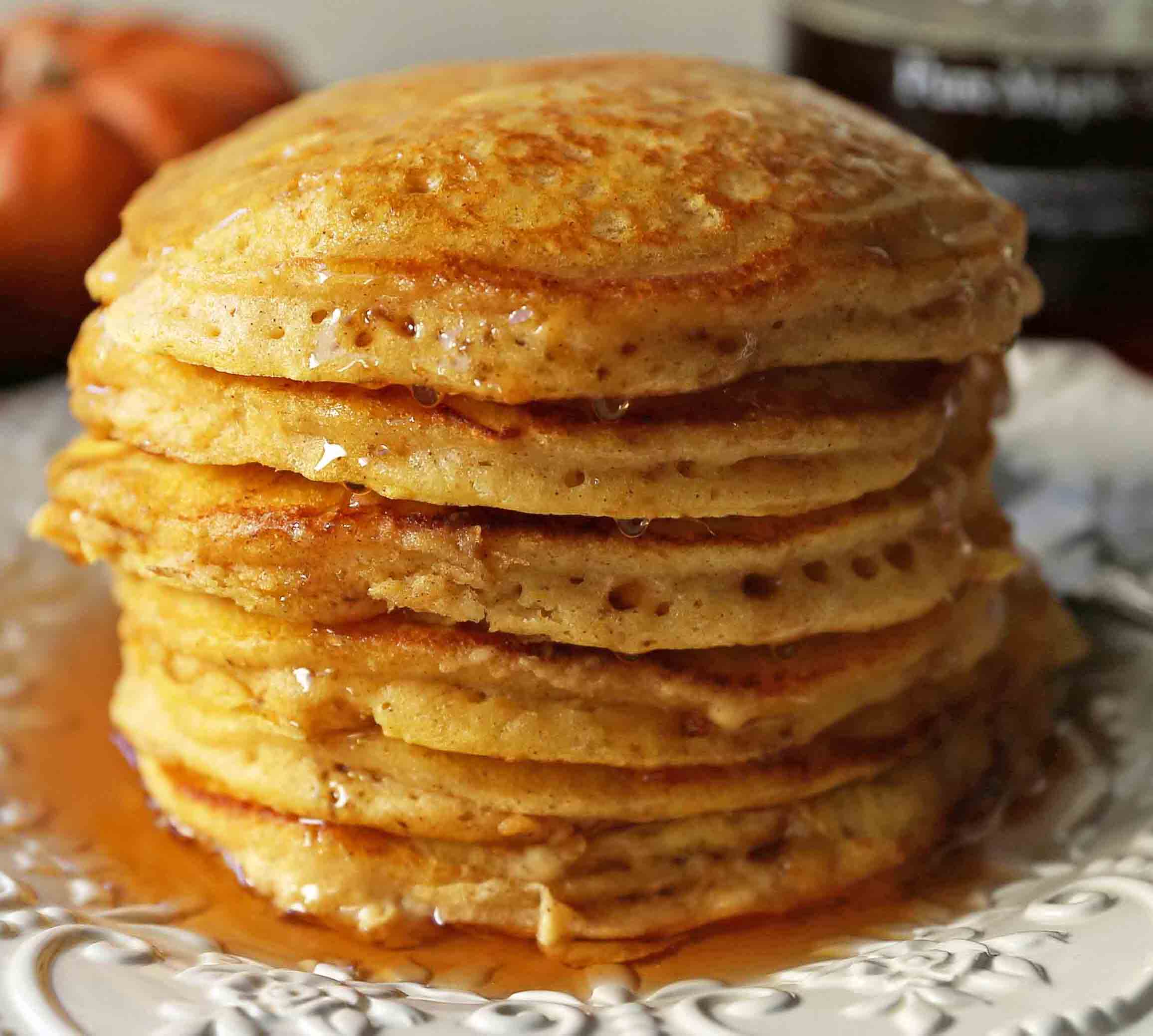 If you love PUMPKIN, check out some of these popular pumpkin recipes:
I always top my pancakes with the good stuff. I am obsessed with REAL maple syrup and once you taste the real thing, it is hard to go back to faux artificial maple syrup. I love to get my syrup straight from Vermont and there is an amazing farm that sells it -- The Gateway Farm. I have been trying several of their maple syrups and I am in love.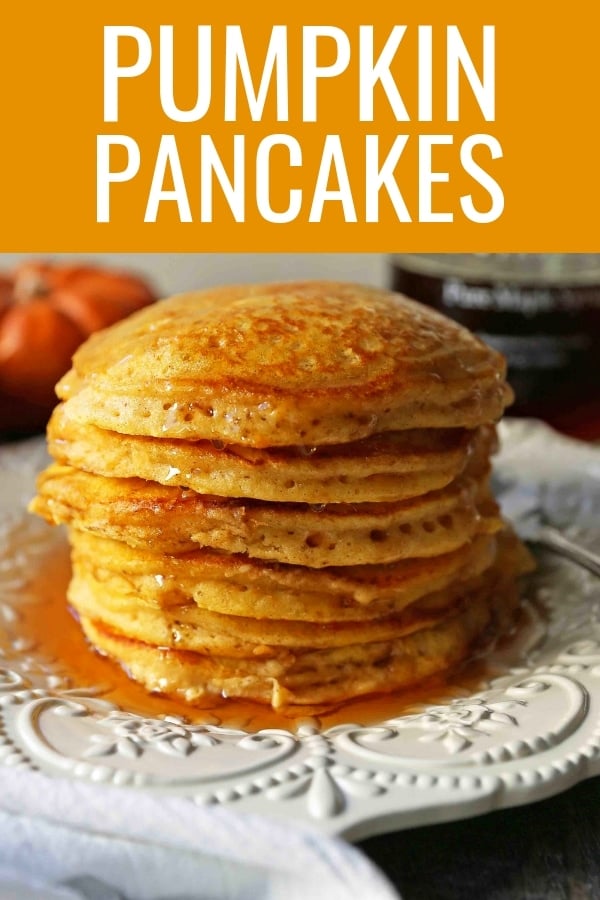 Have a great day, my friends!