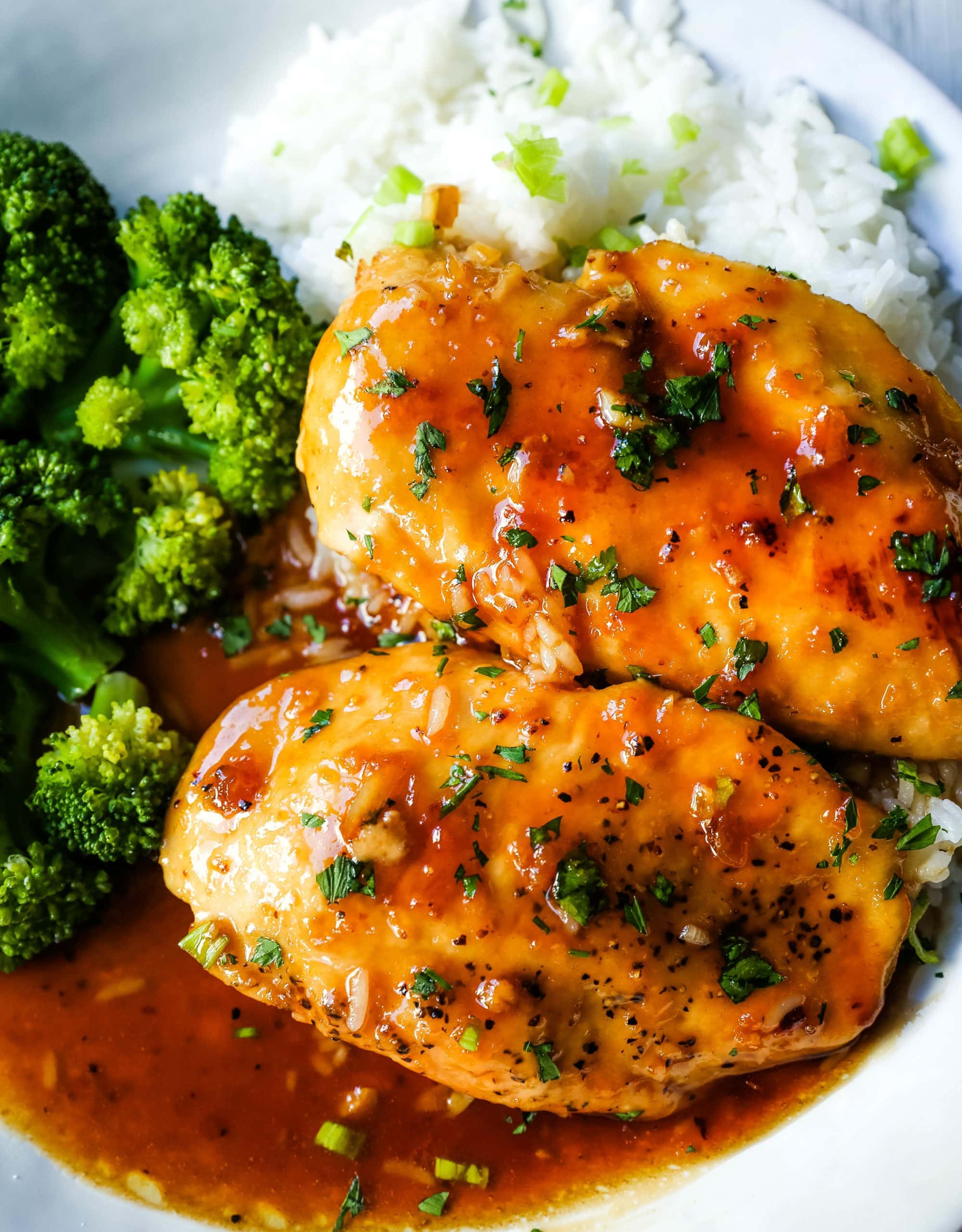 Honey Garlic Chicken
Quick and easy skillet honey garlic chicken breast. Seared chicken breast in an Asian honey garlic sauce. Made in less than 15 minutes!
Who else loves 15-minute dinners? I have been focusing on recipes that take little prep and are so quick and easy to whip up on a busy weeknight.
Since my daughter, Sierra, is beginning her Junior year in college and is balancing taking a full load, working two jobs, and trying to eat well, I am always sending her new dinner recipe ideas. They have to be quick with very little prep and with ingredients that are most likely in her pantry already.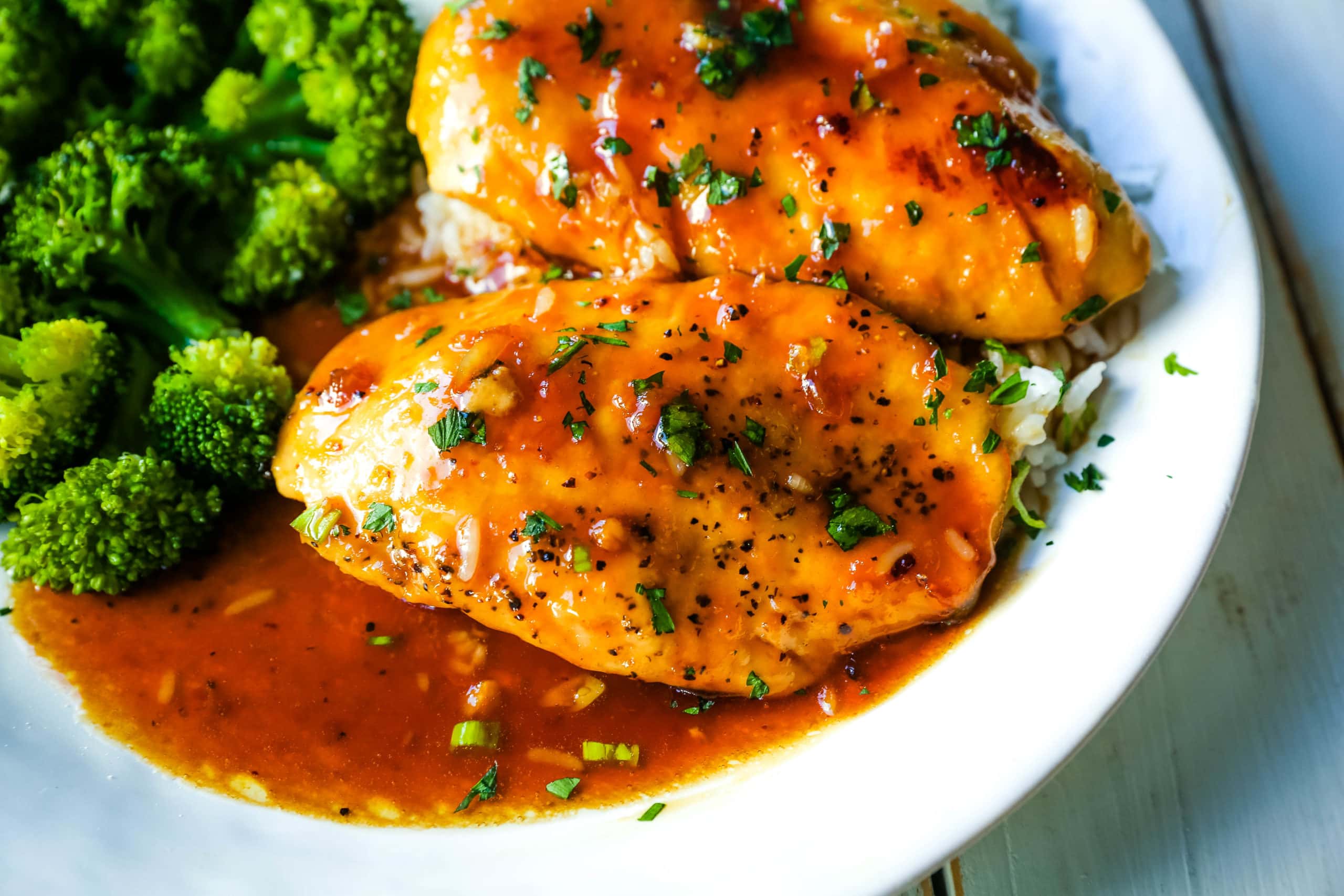 This Honey Garlic Chicken is made by sauteeing chicken in butter. The sauce is made with sauteed garlic, butter, honey, apple cider vinegar, and soy sauce. That's it! It literally takes less than 15 minutes from start to finish.
This Sticky Honey Garlic Chicken is crazy delicious with a velvety sauce that you will want to drink! It checks off all of the boxes and can be made in less than 15 minutes. If you throw some rice in a rice cooker and you will have a full meal. I love to serve it with steamed broccoli or edamame. This 15-Minute Chicken will hopefully be a staple in your home in no time at all!
I suggest using thin-sliced chicken breasts. I buy them from the grocery store already sliced in half and it makes the chicken cook so much quicker and more evenly. If you have regular chicken breasts, you can carefully slice the chicken in half lengthwise.
How to make Quick and Easy Skillet Honey Garlic Chicken:
Start by using thin-sliced chicken breasts. Sprinkle both sides of the chicken with salt and pepper. You want to be generous with the seasonings so the chicken doesn't just rely on the sauce for flavor. It can stand on its own!
Dip the chicken in flour before adding to the skillet. This helps the sauce to adhere to the chicken and not just slip off. If you want to make it gluten-free, dip it in cornstarch or forego the flour altogether. It will taste amazing!
Cook in salted butter for about 3-4 minutes per side. Add remaining butter and saute garlic for 1 minute. You don't want to cook the garlic for too long or it can become bitter. Add the remaining ingredients and let it simmer until the sauce begins to thicken.
Remove from heat and coat the chicken in the sauce. Serve with rice, potatoes, or a side of vegetables.