This moist Lemon Bread is even better than the Starbucks lemon loaf! This lemon loaf is made with fresh lemon juice, lemon zest, and lemon extract for an extra burst of lemon flavor. This is the best lemon bread recipe ever!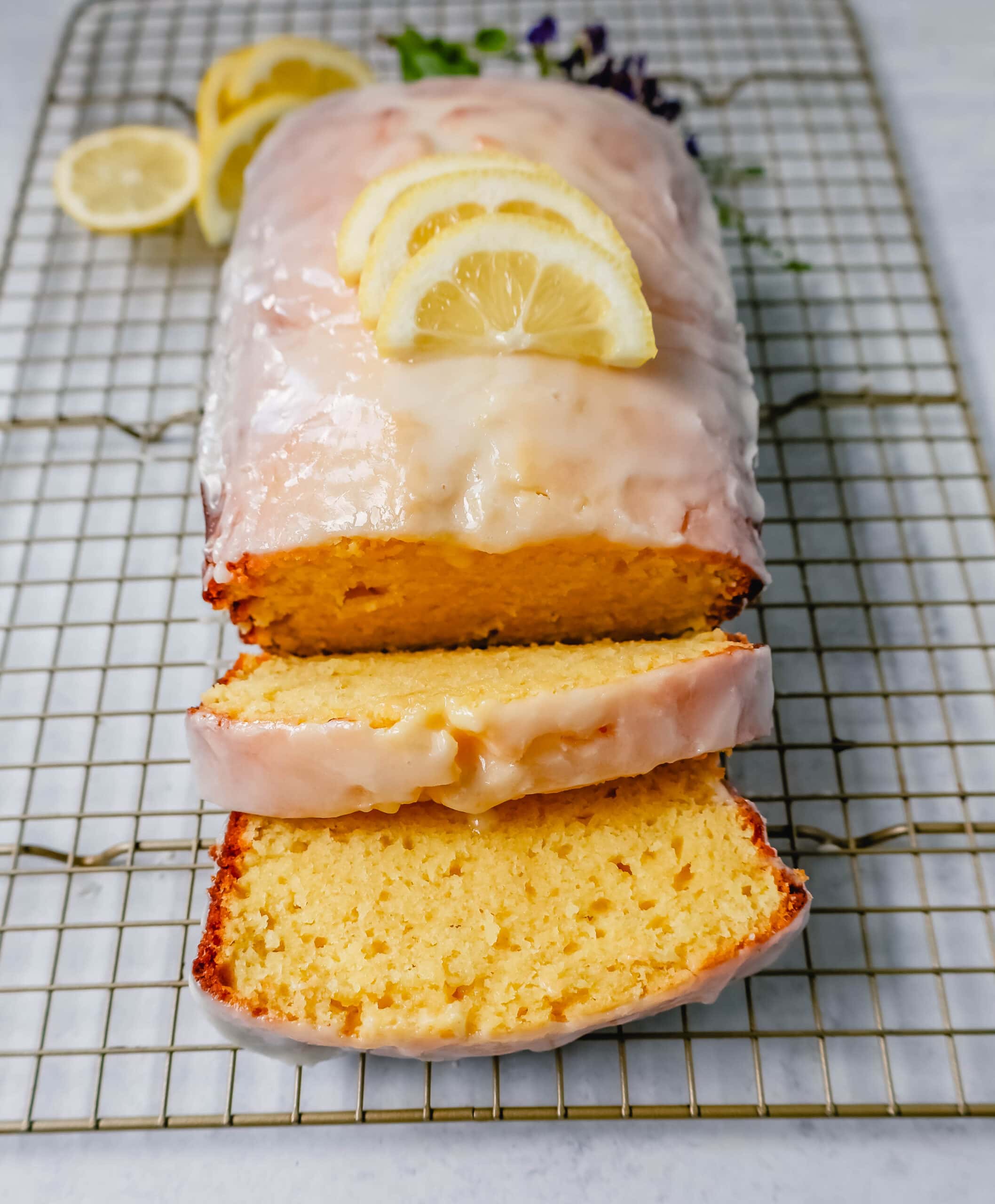 When I polled my Moder Honey readers out there about lemon recipes, you definitely made it known that you want more lemon recipes. This Starbucks lemon loaf was one of the top most requested recipes so I am super excited to share this lemon bread recipe with you.
This is seriously the best lemon loaf I have ever made in my life! And I have made a lot of lemon bread in my lifetime.
I played around with this recipe for a while and I wanted to get enough lemon flavor in the lemon loaf. So I experimented with just using freshly squeezed lemon juice and lemon zest. It had that fresh lemon flavor but it just wasn't enough. Then, I decided to add some lemon extract and that is what put it over the top. I love the sweet tanginess of this homemade lemon bread.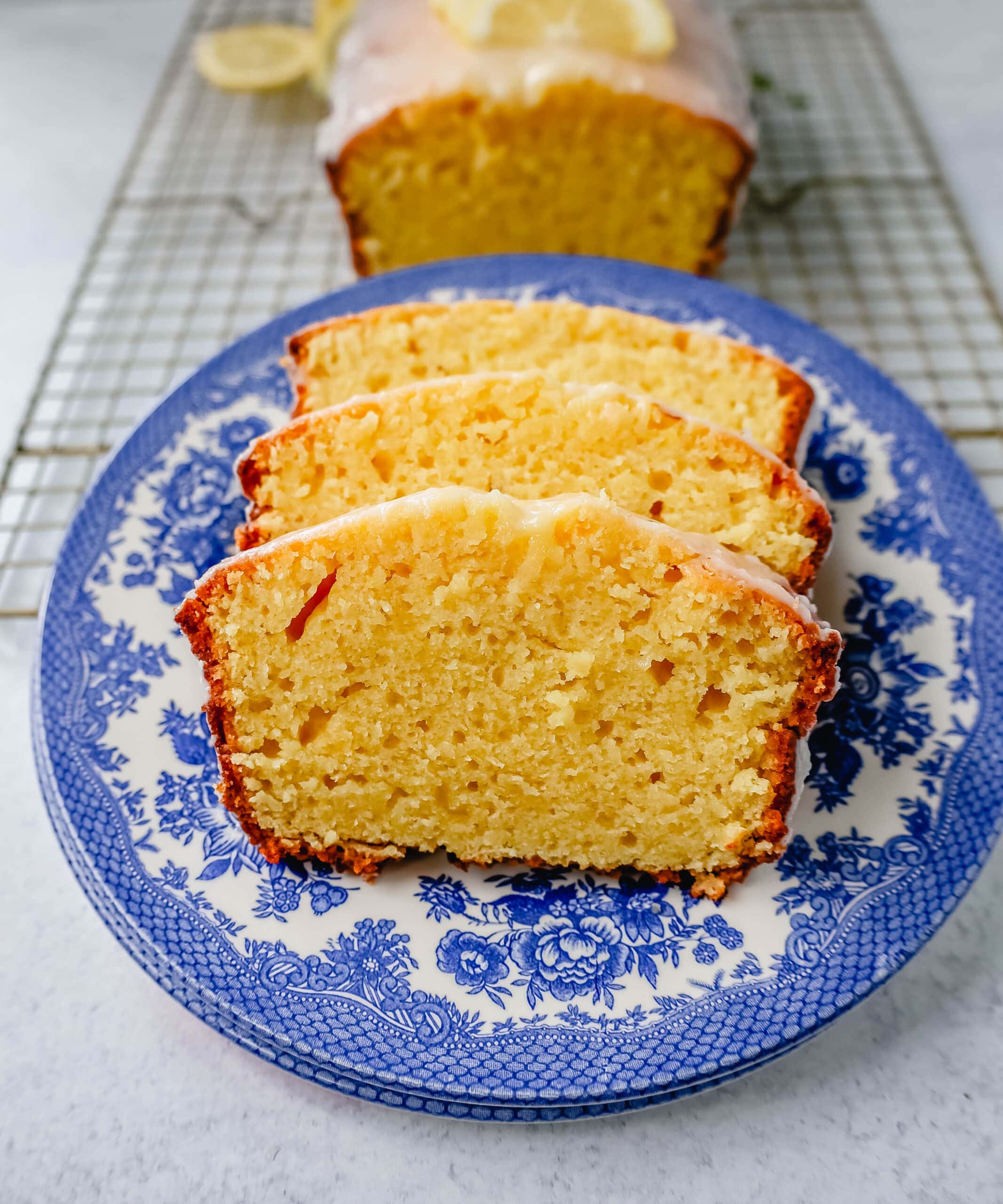 To make this copycat Starbucks lemon loaf extra moist like you find at Starbucks, I wanted to use three ingredients -- oil, butter, and sour cream. This is the trifecta of ingredients to make it stay extra moist and melt in your mouth.
If you have been following me for a while, you know how much I love baking homemade cakes. Many of my homemade cake recipes use instant pudding mix. I love the texture it gives to cakes and makes this lemon bread almost taste like a lemon pound cake. It also adds a touch of lemon flavor, which is what we are going for!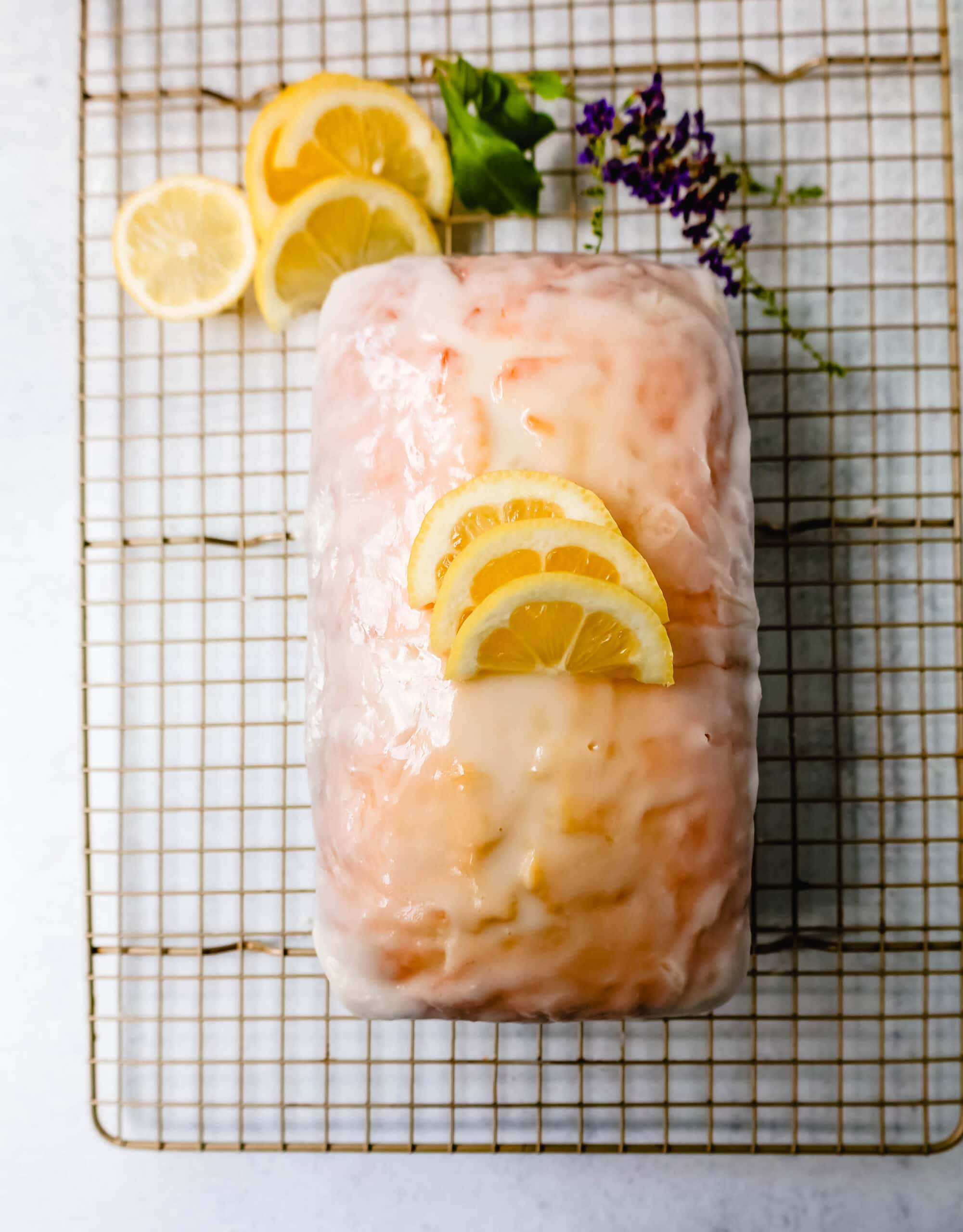 Ingredients in Starbucks Lemon Loaf Recipe:
Butter
Oil
Sugar
Freshly Squeezed Lemon Juice + Lemon Zest
Lemon Extract
Eggs
Lemon Instant Pudding Mix
Sour cream
Lemon Loaf Glaze Ingredients:
Butter
Powdered Sugar
Lemon Juice
Lemon Extract
This lemon glaze is made with melted butter, powdered sugar, lemon juice, and lemon extract. It is poured all over the lemon loaf. You can make it thinner or thicker depending on preference.
This Lemon Loaf with Lemon Glaze is so perfect to wrap as a gift to give to friends, new neighbors, or to make for your family.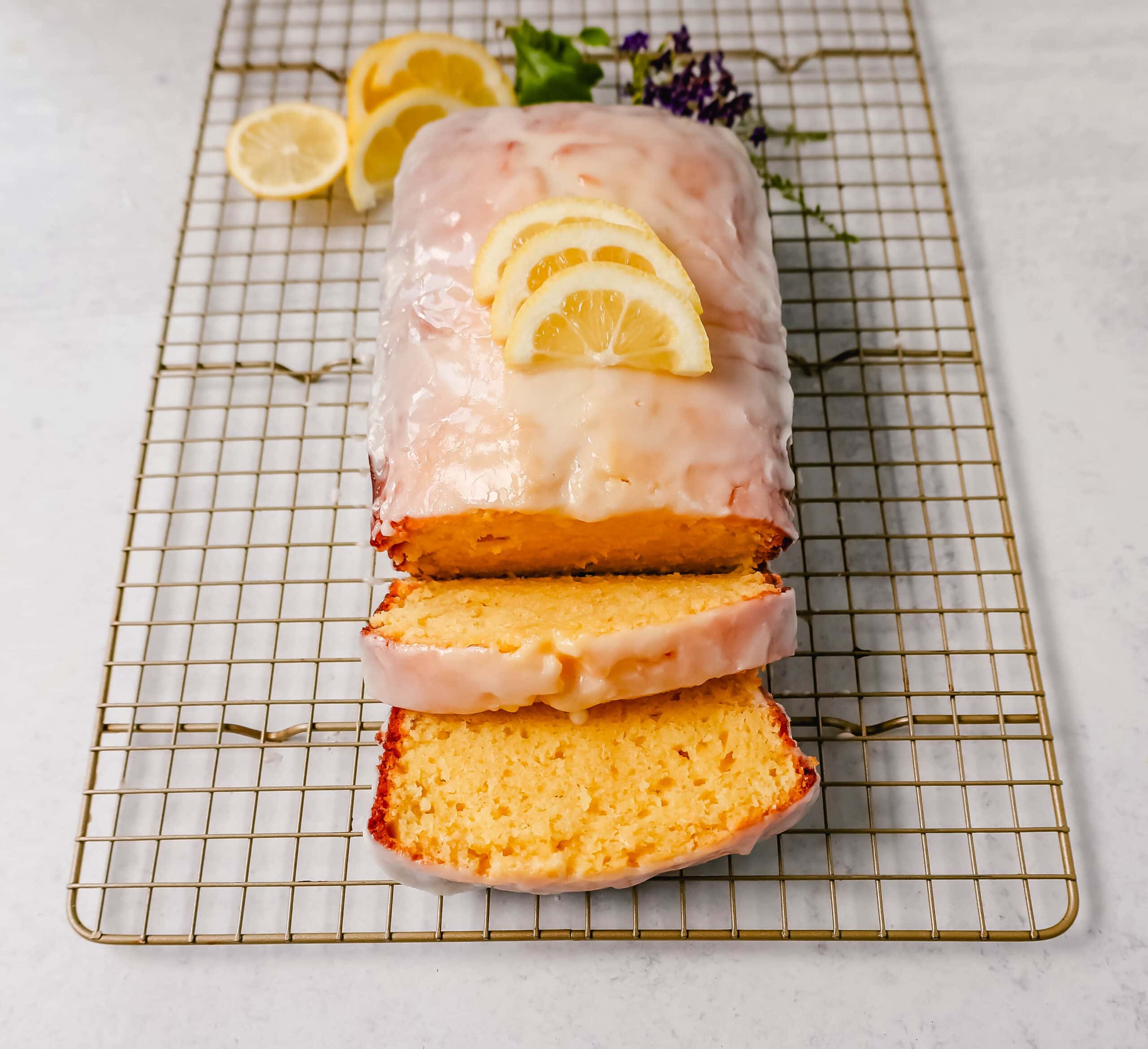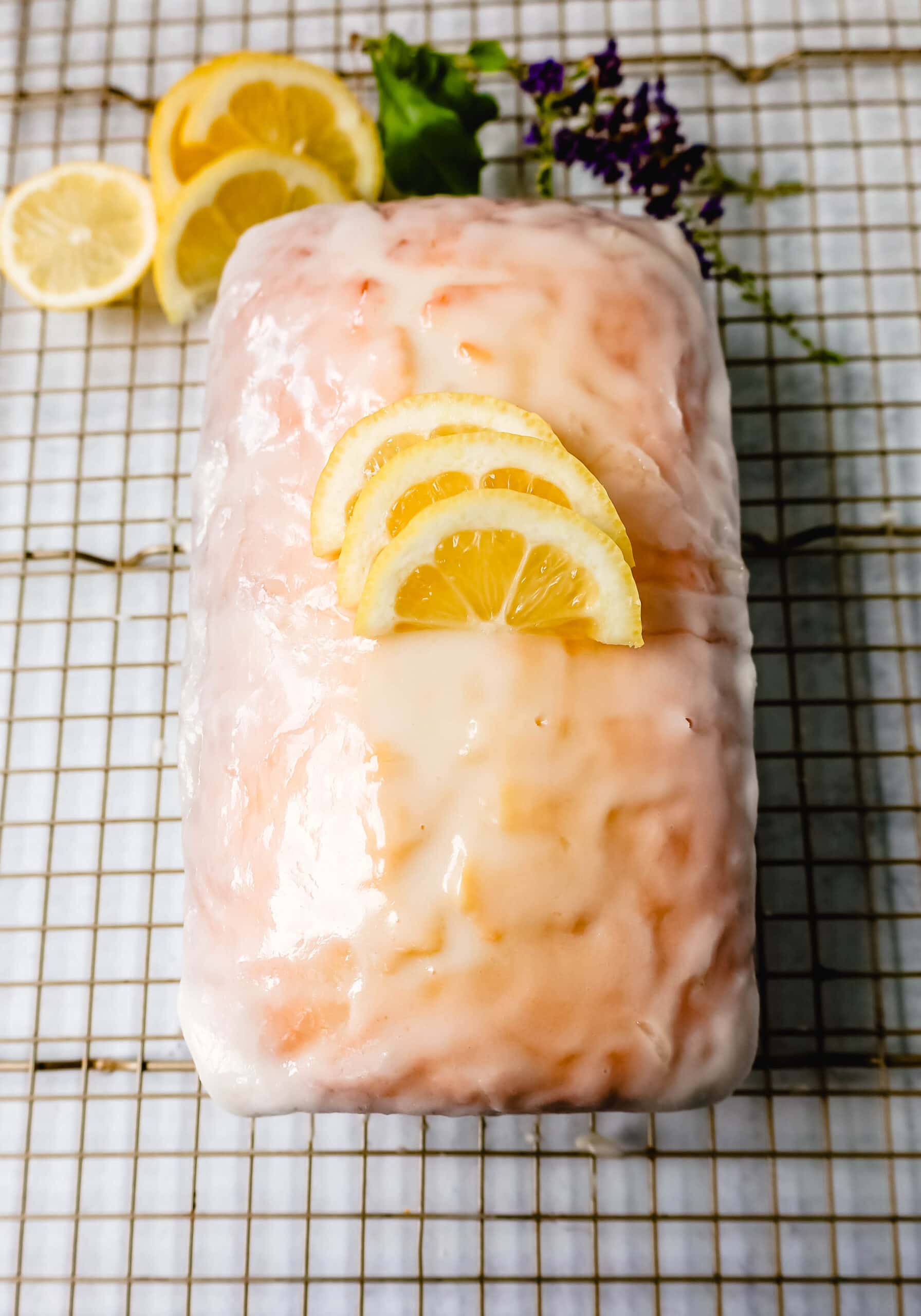 Recommended Baking Tools: