This Hot Creamy Buffalo Chip Dip is made with tender shredded chicken, cream cheese, buffalo sauce, ranch dressing, and topped with cheese, and baked until warm and bubbly.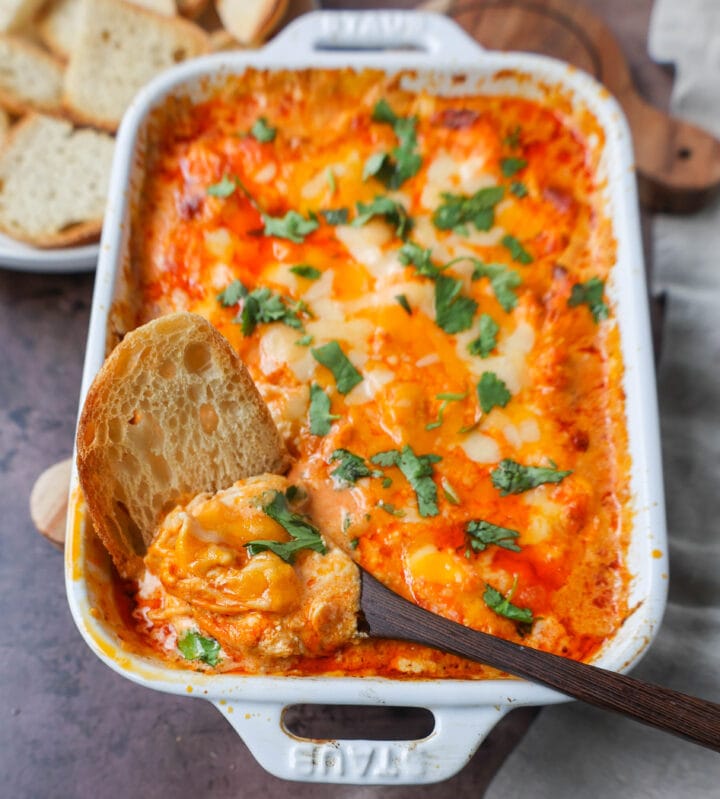 If you want an easy appetizer made with only 5 ingredients, this is the recipe for you! It is creamy with a touch of spice and is total comfort food.
Since the Super Bowl is coming up, this is the perfect simple appetizer and game-day food.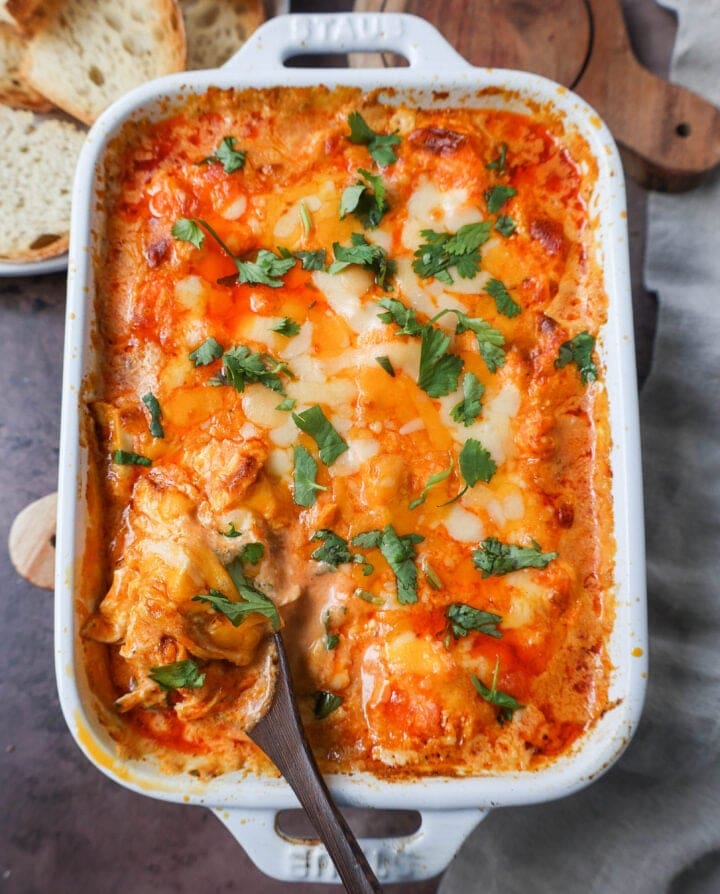 Buffalo Chicken Dip Ingredients:
Shredded Chicken -- I suggest using rotisserie chicken or tender poached chicken. Just make sure to season the poached chicken!
Cream Cheese -- for the creamiest dip, use full-fat cream cheese in this recipe.
Buffalo Wing Sauce -- I suggest using any type of buffalo sauce, buffalo wing sauce, or Frank's red hot sauce.
Ranch Dressing -- for the best flavor and creaminess, use full-fat ranch dressing.
Cheese -- use your favorite type of cheese or cheese blend like colby jack, cheddar, or bleu cheese.
What goes with Buffalo Chicken Dip?
You may be wondering what to use to dip into the creamy buffalo chicken dip. Here's a list of options!
Our favorite dippers are crusty pieces of bread, tortilla chips, Siete grain-free chips, pita chips, crackers, pita bread triangles, or fresh vegetables such as sliced cucumber, carrot sticks, and celery sticks.
How to make Hot Buffalo Chicken Dip:
Shred rotisserie chicken or poached chicken and place in a bowl. Stir together softened cream cheese, buffalo sauce, and ranch dressing.
Pour into a baking dish and sprinkle with cheese.
Bake until warm and bubbly. Serve warm with an assortment of dippers.
Can I make Creamy Buffalo Chicken Dip in a slow cooker crockpot?
Yes! This Buffalo Dip is best served warm and can be made in a slow cooker. Just throw all of the ingredients in and cook until creamy and warm.
What to put on top of Buffalo Chicken Dip?
You can sprinkle it with sliced green onions, bleu cheese, fresh cilantro, or extra cheese.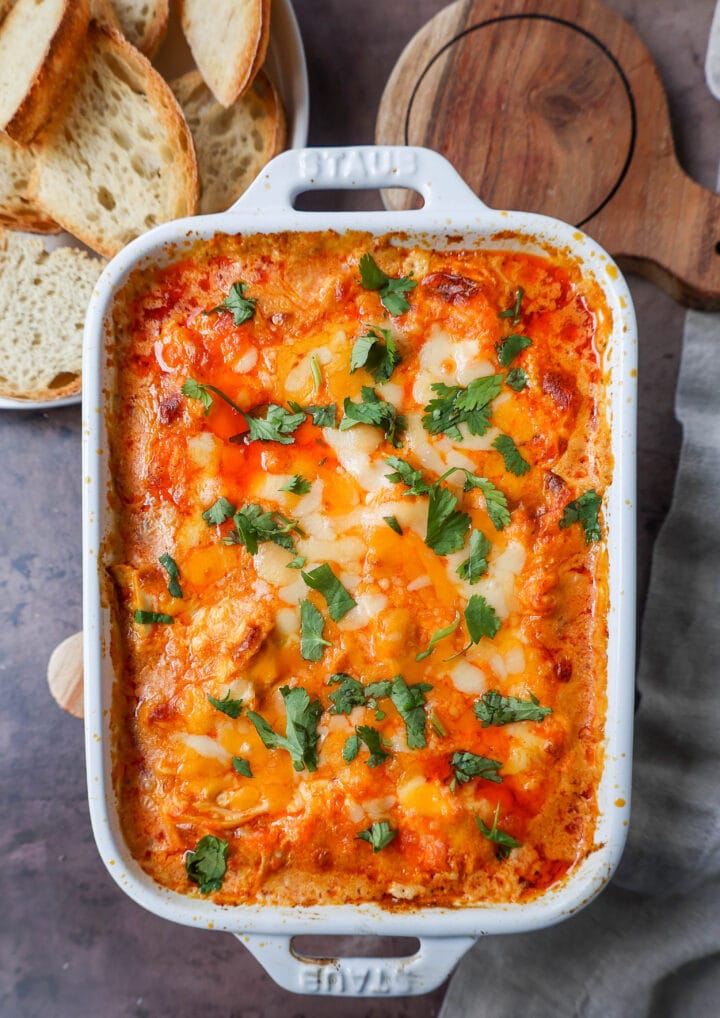 Popular Dip Recipes: