Chocolate Mint Chip Cookies
Chocolate Mint Chip Cookies are a rich, chewy double chocolate cookie with creamy mint chips. A chocolate mint lover's dream cookie!
It's DAY #8 and we are bringing the MINT to our 12 Days of Christmas Cookies. These chocolate chunk mint chip cookies literally melt-in-your-mouth. Where are my mint chocolate lovers? Find all of the recipes for Modern Honey's 12 Days of Christmas Cookies down below.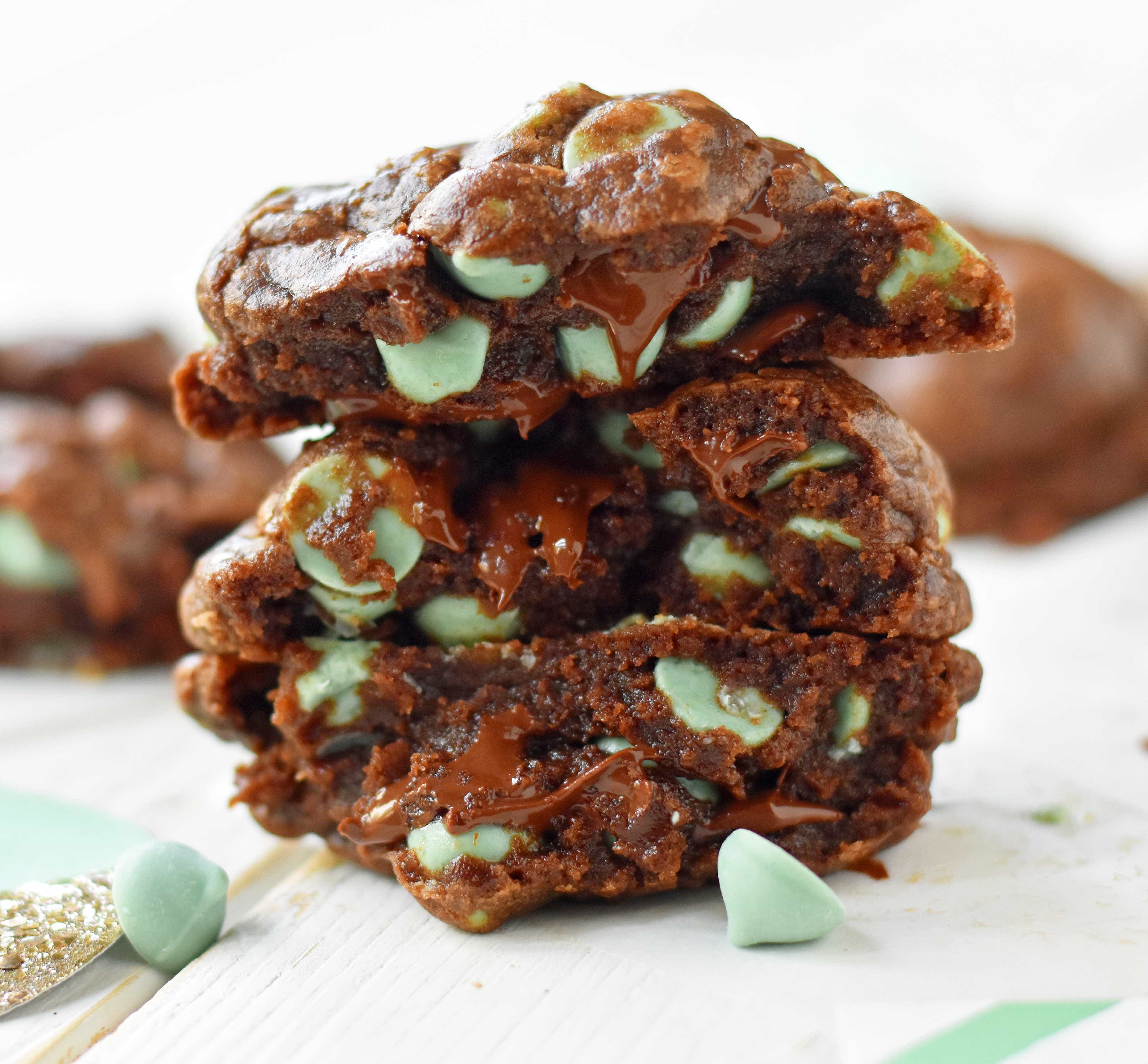 Years ago, I went up to a women's conference up at Brigham Young University with some of my sister-in-laws. I watched in awe as droves of women went crazy for their famous mint chocolate brownies. The line was ridiculously long to snatch up these coveted brownies. They were buying dozens to bring home to their family and friends. Note to self: the chocolate mint love affair is real.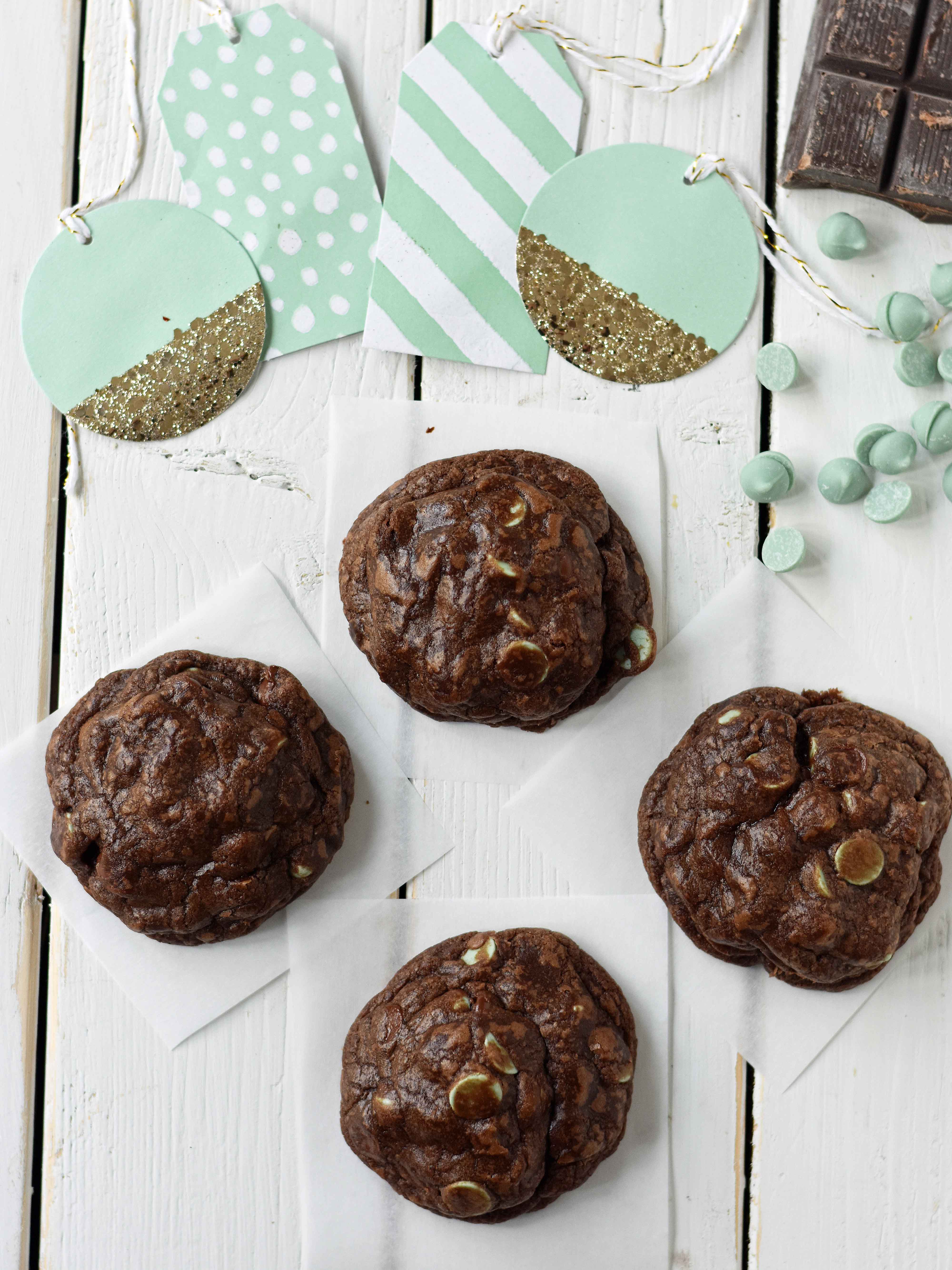 Chocolate and mint go perfectly together, especially during the holidays. I love all Guittard chocolate and they came out with a creamy mint chip that is silky smooth and full of real mint flavor. I couldn't wait to pair it with a double chocolate cookie. The results were downright amazing.
These Chocolate Cookies with Mint Chips is the real deal. Let's break down how to make these babies. It is completely normal to refer to cookies as "babies", right? Don't answer that.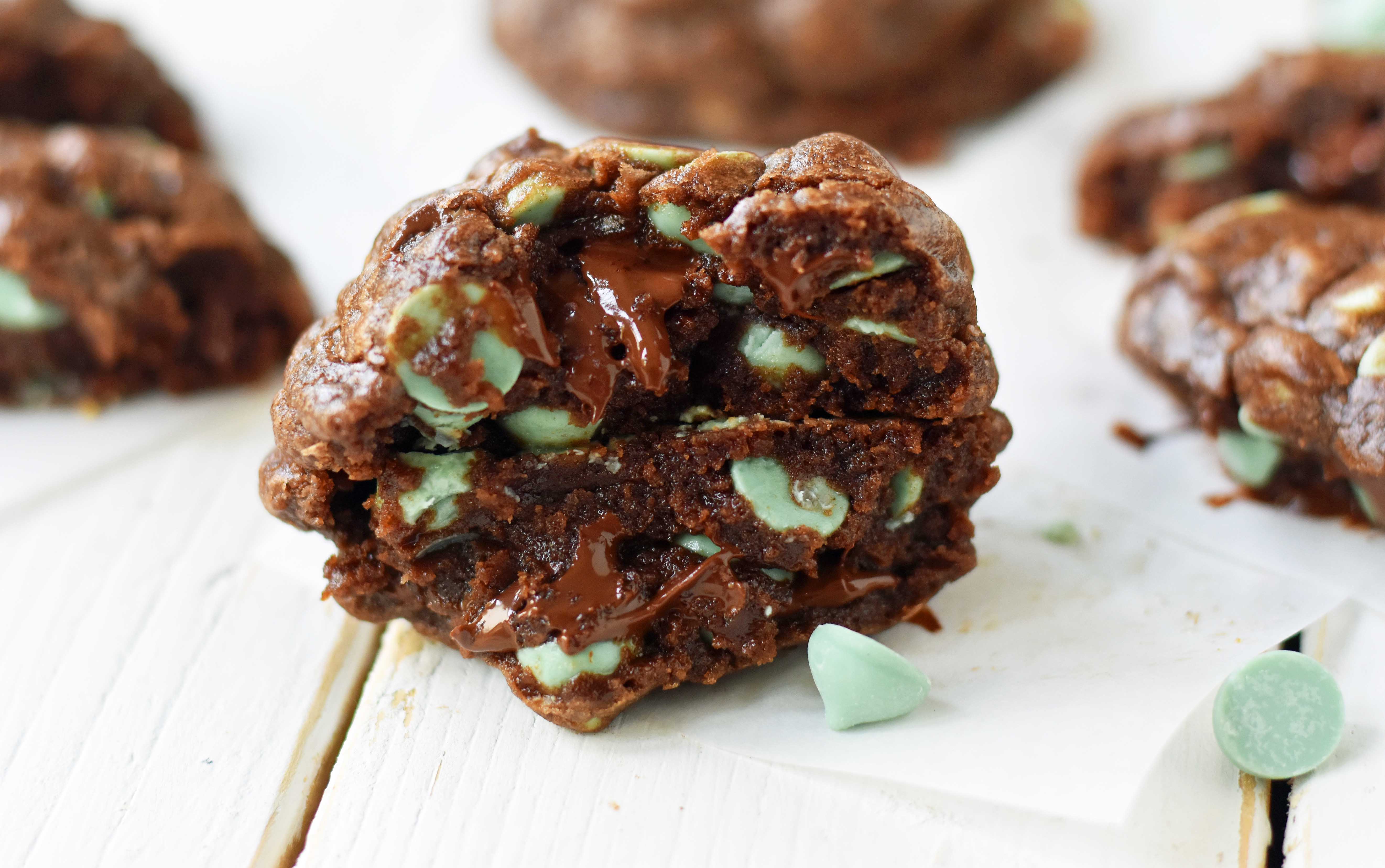 How to make Chocolate Mint Chip Cookies:
If you have read my blog for even 5 seconds, you know how I feel about creaming. It is IMPORTANT. Take the time to cream the butter and sugars. A rule of thumb is to cream the mixture until the butter starts to turn a pale yellow and it looks light and fluffy - about 4 minutes. Scrape the sides of the bowl halfway through to ensure even creaming.
Add eggs one at a time -- mixing well after each addition.
Use high-quality mint chips. It makes a difference. My favorite is Guittard Mint Chocolate Chips because their creamy flavor is perfectly mint. You can also use Andes Mint Baking Chips.
If time is on your side, chill the dough. The cookies will be that much better if you chill the dough for 24-48 hours before baking. If you don't have time and are just craving cookies RIGHT NOW, it is all good. They still turn out magical.
Bake just until the sides begin to crisp and the centers are still chewy. No hockey pucks here!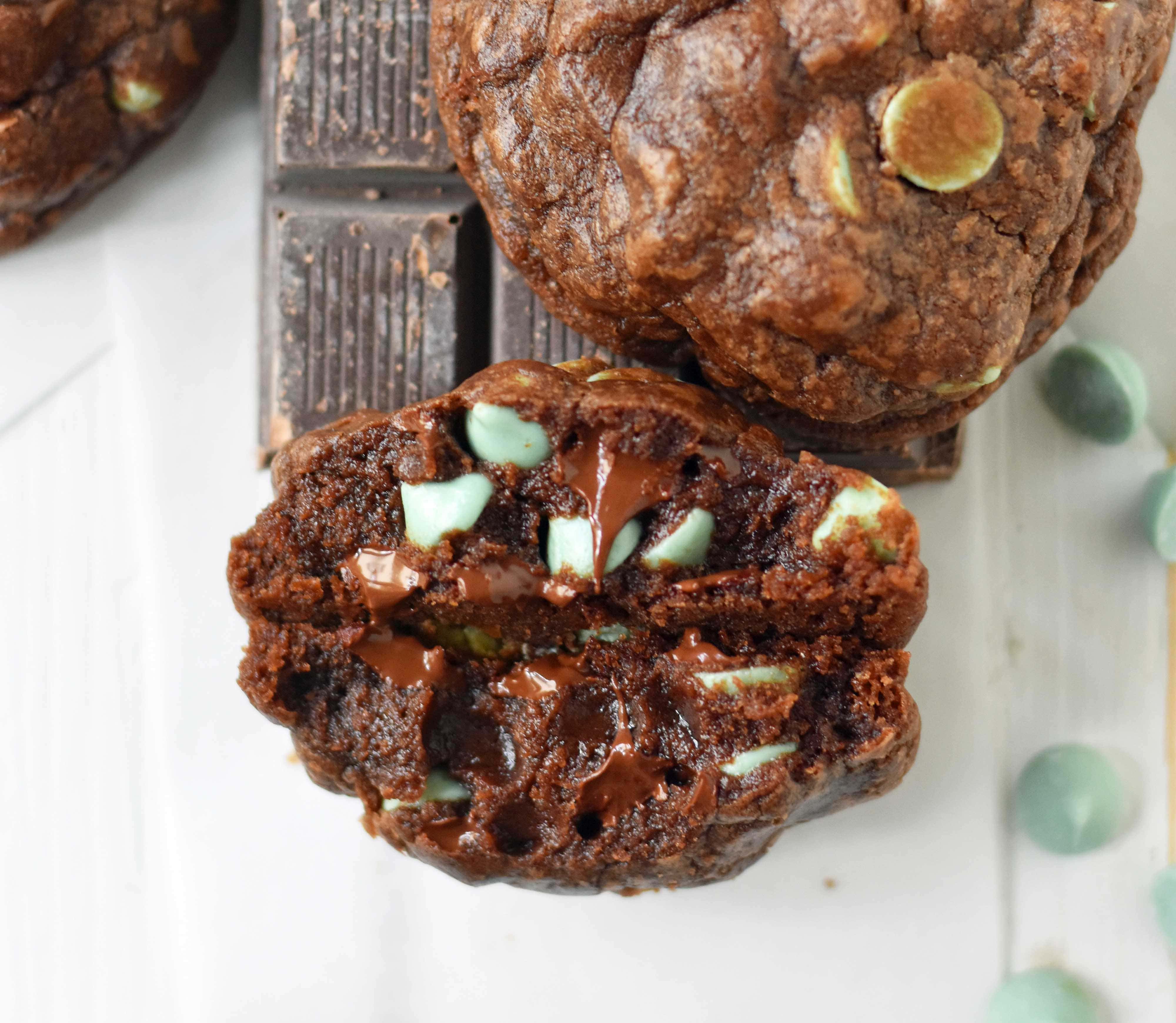 PIN on PINTEREST:
12 DAYS of COOKIE CHRISTMAS:
DAY #1 -- Soft Chewy Sugar Cookies
DAY #2 -- Cranberry Orange White Chocolate Cookies
DAY #3 -- Red Velvet Crinkle Cookies
DAY #4 -- Caramel Filled Chocolate Crinkle Cookies
DAY #5 -- Chocolate Caramel Slice
DAY #6 -- Grandma Geri's Gingersnaps
DAY #7 -- Ghirardelli Sea Salt Caramel Chocolate Cookies
Happy Baking, my friends! xo