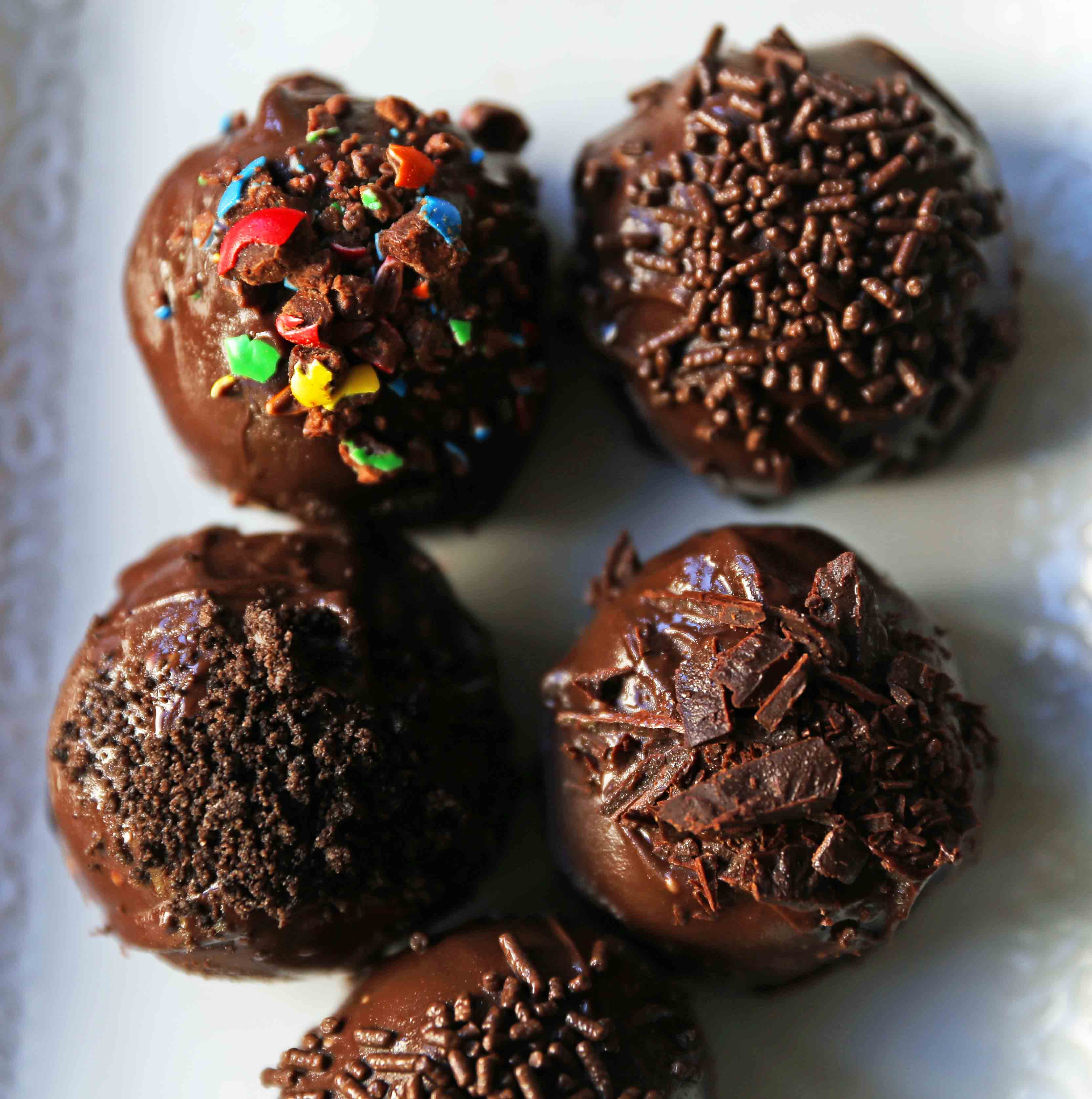 Oreo Truffles Recipe
Creamy Oreo truffles with a rich chocolate coating. An easy homemade chocolate truffle with only 4 ingredients!
My husband has an obsession with OREO cookies. When we were first married, I had the pantry stocked at all time with several packages of OREO cookies and ice cold milk in the refrigerator. After I would go to bed, he would sit and watch ESPN and polish off an entire sleeve of OREOS. Hence, the reason I had to stock several packages at a time.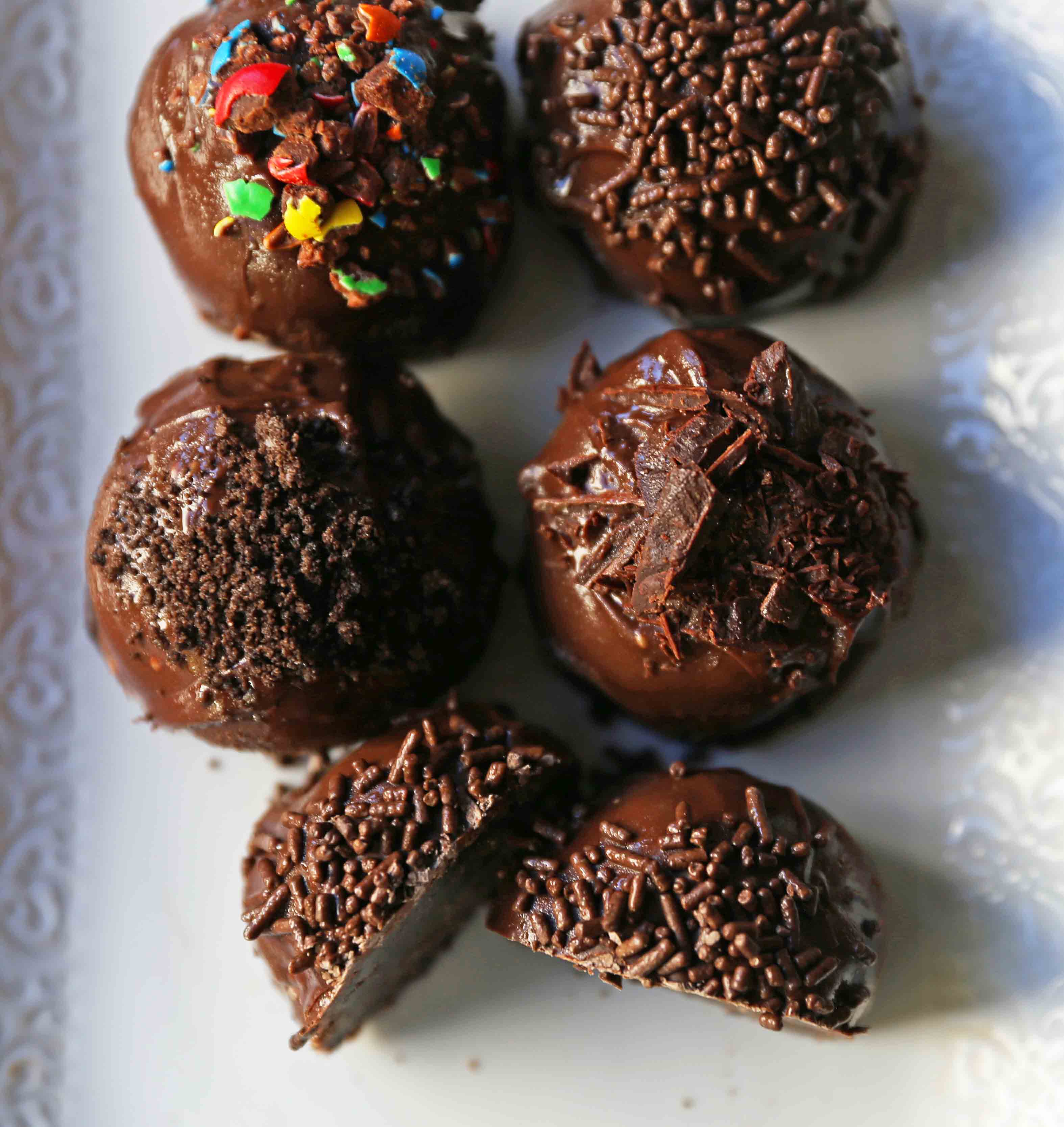 I tried making homemade OREO cookies like the recipe HERE. I also experimented with candy bar cream filled OREOS, like this recipe HERE. Even though he said he loved the homemade OREOS, he still wanted the darn packaged OREOS. 🙂
So during the Christmas season, I decided to make him the easiest OREO truffles, made with only 4 ingredients. True story. He was obviously hooked and now it's time to share the recipe with you!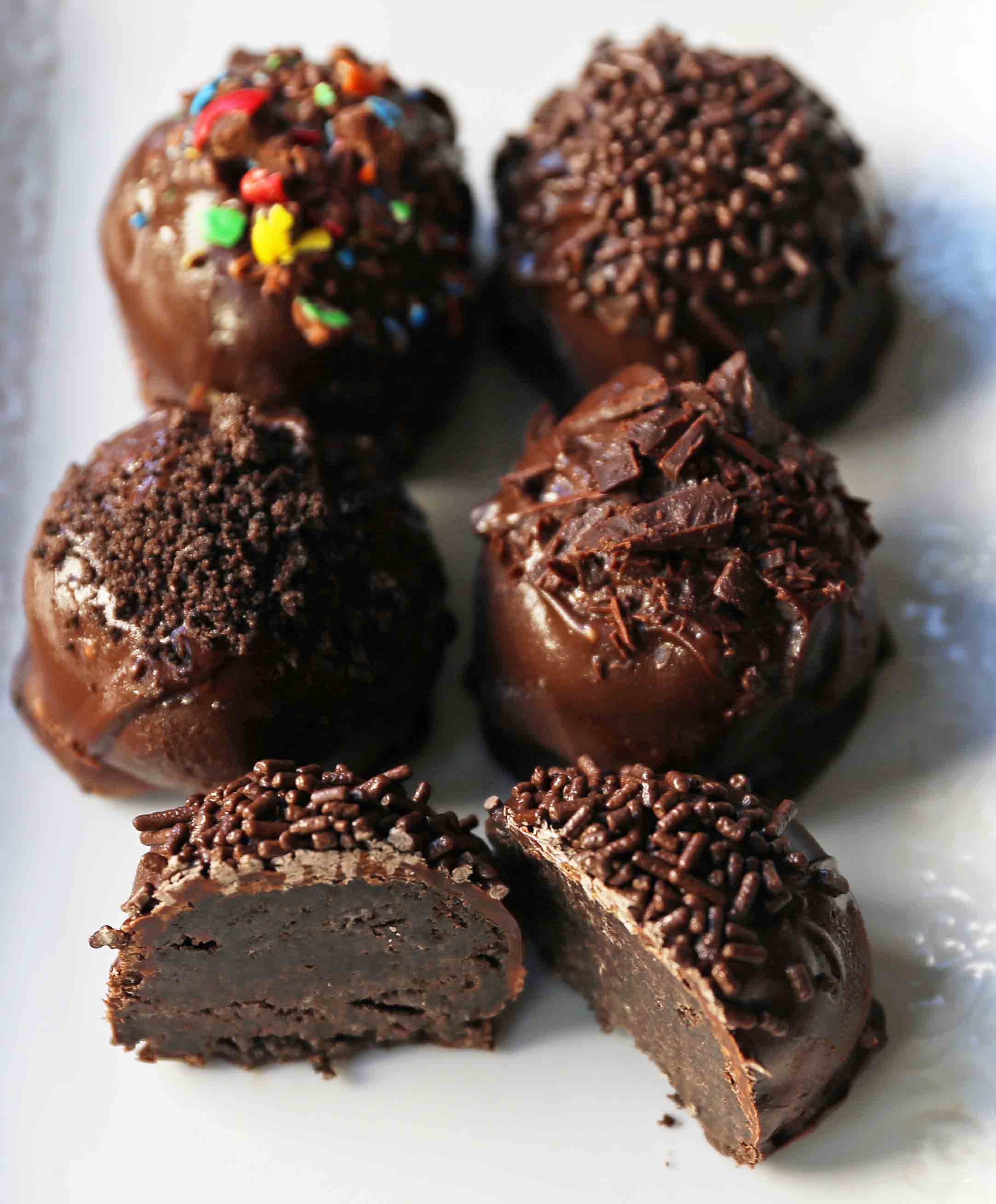 What ingredients are in OREO TRUFFLES?
It all starts with Oreos, Cream Cheese, Chocolate, and a little Coconut Oil or Butter for melting the chocolate. That's it! Then the truffles are topped with your favorite toppings -- chocolate sprinkles, crushed M & M's, crushed candy canes, crushed OREOS, shaved chocolate and anything else you can think of!
How to make Oreo Truffles:
The Oreos are pulsed together with cream cheese to make a rich chocolate filling. The Oreo balls are chilled until firm and then dipped into velvety smooth chocolate and topped with toppings of your choice.
Tips and Tricks for making OREO Truffles:
Start by crushing the OREO cookies. This recipe is so easy in a

food processor

if you have one. If not, the OREOS can be put into a large Ziploc bag and crushed with a rolling pin or something heavy. Add in softened cream cheese and pulse until the mixture is completely combined.
Scoop the Oreo mixture and roll into balls. Place on

parchment

or wax paper lined baking sheet. Let chill in the refrigerator for at least 30 minutes to allow the mixture to set up.
In a microwave-safe bowl, melt chocolate chips and coconut oil or butter in the microwave in 20-second increments, stirring after every 20 seconds until chocolate is melted.
Using a

candy dipping tool

, a fork, or a spatula, dip each truffle into the melted chocolate. Place each oreo ball back onto the parchment paper to set up.
Sprinkle with your favorite toppings -- chocolate sprinkles, crushed M & M's, crushed candy canes, crushed OREOS, shaved chocolate and so much more!
Let chill in the refrigerator for 30 minutes - 1 hour. May keep in the refrigerator or at room temperature. I like mine a little bit cold so the chocolate has a little crunch to it.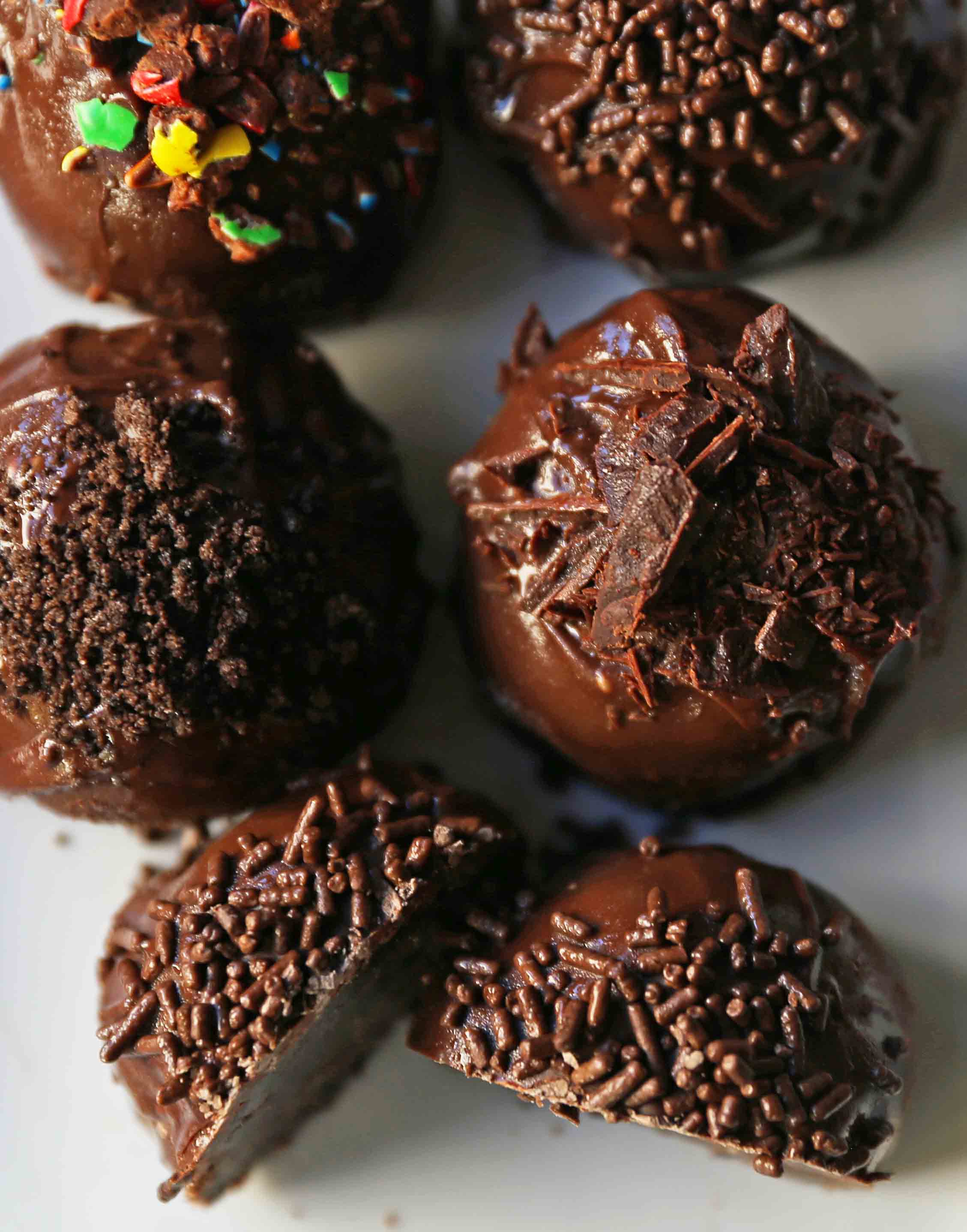 I love to hear from you! If you make this recipe, please be sure to leave a comment and give this recipe a rating. If you make any of my recipes, tag me on Instagram @modern_honey so I can see your creations. It's one of my favorite things seeing you make these recipes in your own kitchen. Sign up for my newsletter below so you never miss a recipe. Thank you for following along! I truly do have the greatest readers. FOLLOW ME ON: INSTAGRAM --- FACEBOOK --- PINTEREST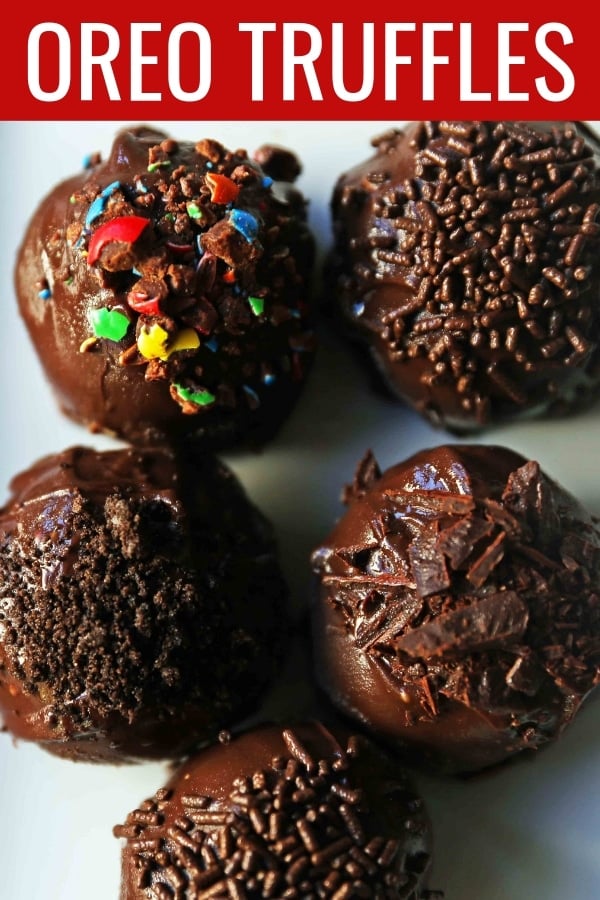 I hope you love this oreo truffle recipe! Have a great day, my friends!