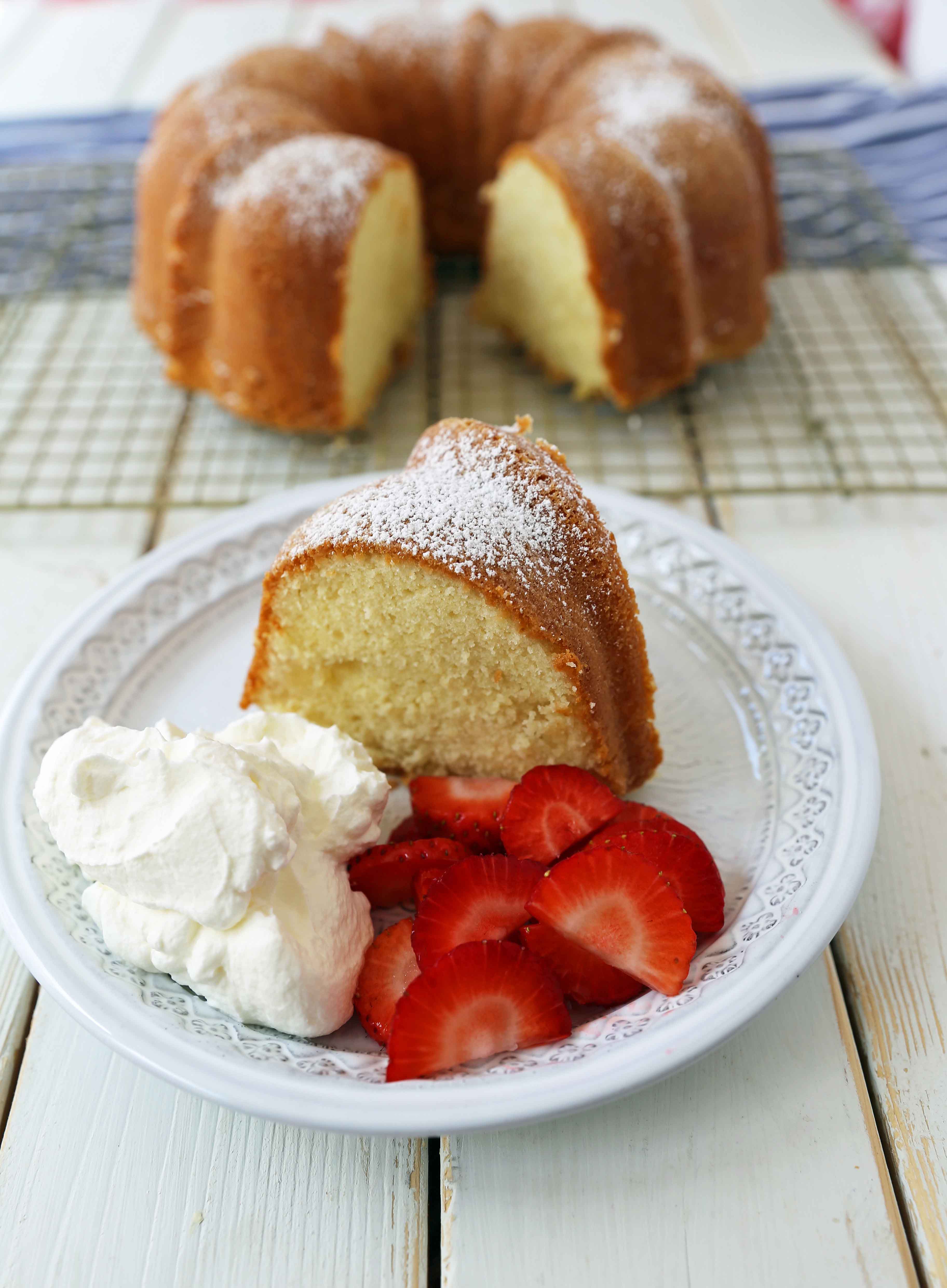 Cream Cheese Pound Cake
Cream Cheese is a buttery, tender pound cake baked in a bundt pan. A family favorite cake recipe!
I have made a lot of pound cakes in my days and I can attest this is the winner, hands down! Whenever I make this buttery pound cake, my kids and husband sneak bites of it and eat it all by itself. No glaze or frosting needed. The cream cheese adds a creamy tang to the cake and sets it apart from a traditional butter pound cake.
My favorite part of this delectable cream cheese bundt cake is the outside of the cake. The sugar forms a sweet crust on the outside and you will fight tooth and nail with your family for the sugary edges. Our family can't be trusted around this cake. It is gone in no time at all!
This moist and tender bundt cake is so versatile and can be served in so many ways. It can be served as a beautiful bundt cake with a light dusting of powdered sugar. It can also be served in a berry trifle with custard and fresh whipped cream. It can also be served with fresh strawberries and homemade whipped cream. A berry compote also pairs wonderfully with this bundt pound cake. There are so many ways to serve it!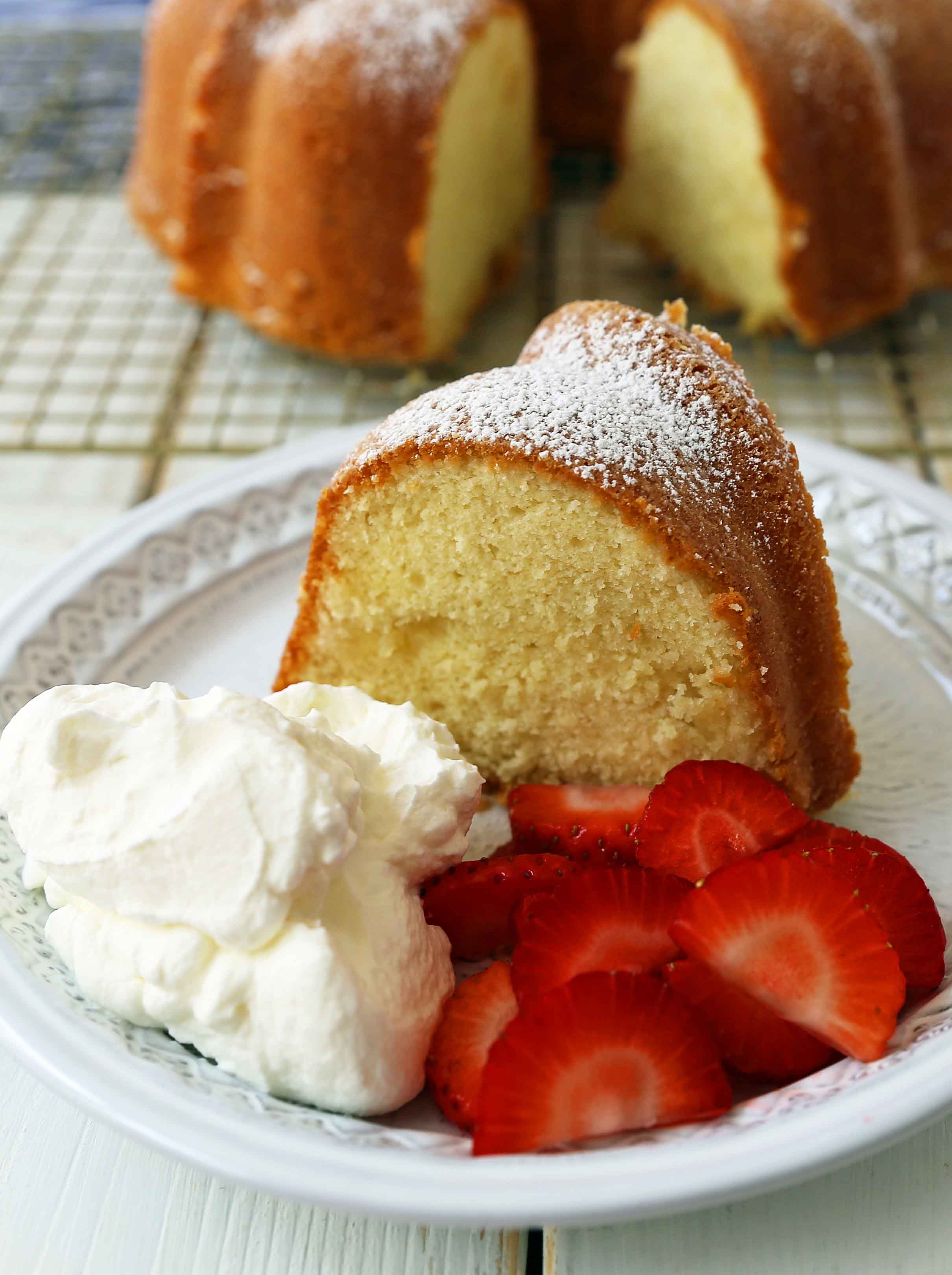 This cream cheese pound cake can be baked in a bundt pan for a stunning presentation or in a loaf pan for a more traditional presentation. I don't care how what it is baked in, every way tastes amazing!
This recipe is an adaption of the Cream Cheese Pound Cake found in America's Test Kitchen Perfect Cake Cookbook.
How to make the Perfect Cream Cheese Pound Cake:
 Start with Cake Flour. Cake flour contains less gluten which helps to create a tender, light crumb in cakes. Add cake flour in increments and don't overmix, which can create toughness.
Everything is Better with Butter. The benefit of butter is that it not only adds essential fats but also brings the flavor. It helps to create a rich, buttery flavor in this pound cake recipe. This recipe calls for 3 sticks of butter which makes it extra moist and buttery.
Bring on the Cream Cheese. The cream cheese adds some tang to the cake while bringing extra tenderness and richness. The key is to cream the butter, cream cheese, and sugar together until light and fluffy. This helps to create a smooth texture.
Add Whole Milk and Eggs. This has a good amount of eggs and egg yolks. The extra egg yolks add moisture and fat which binds the cake together. My favorite vanilla is the Blue Cattle Truck Mexican Vanilla. I buy it in the half gallon size and then use a funnel to put it in these

4-ounce amber colored glass bottles

. It is a huge money saver! You can even share the half gallon amongst friends for additional savings.
Spray a Nonstick Bundt Pan with Baking Spray with Flour. This is a key step in order to remove the finished cake from the bundt pan. Make sure that every nook and cranny has a good amount of baking spray on it to make it easy to remove. Here are a few favorite bundt pans -- 

Nordic Ware Gold Premier Anniversary Bundt Pan

or

Nordicware Crown Bundt Pan

.
Bake just until Cake Tester comes clean. You never want to overbake a cake until it is a hard as a rock. You want it to be moist and tender so that is why it is imperative to test the cake for doneness.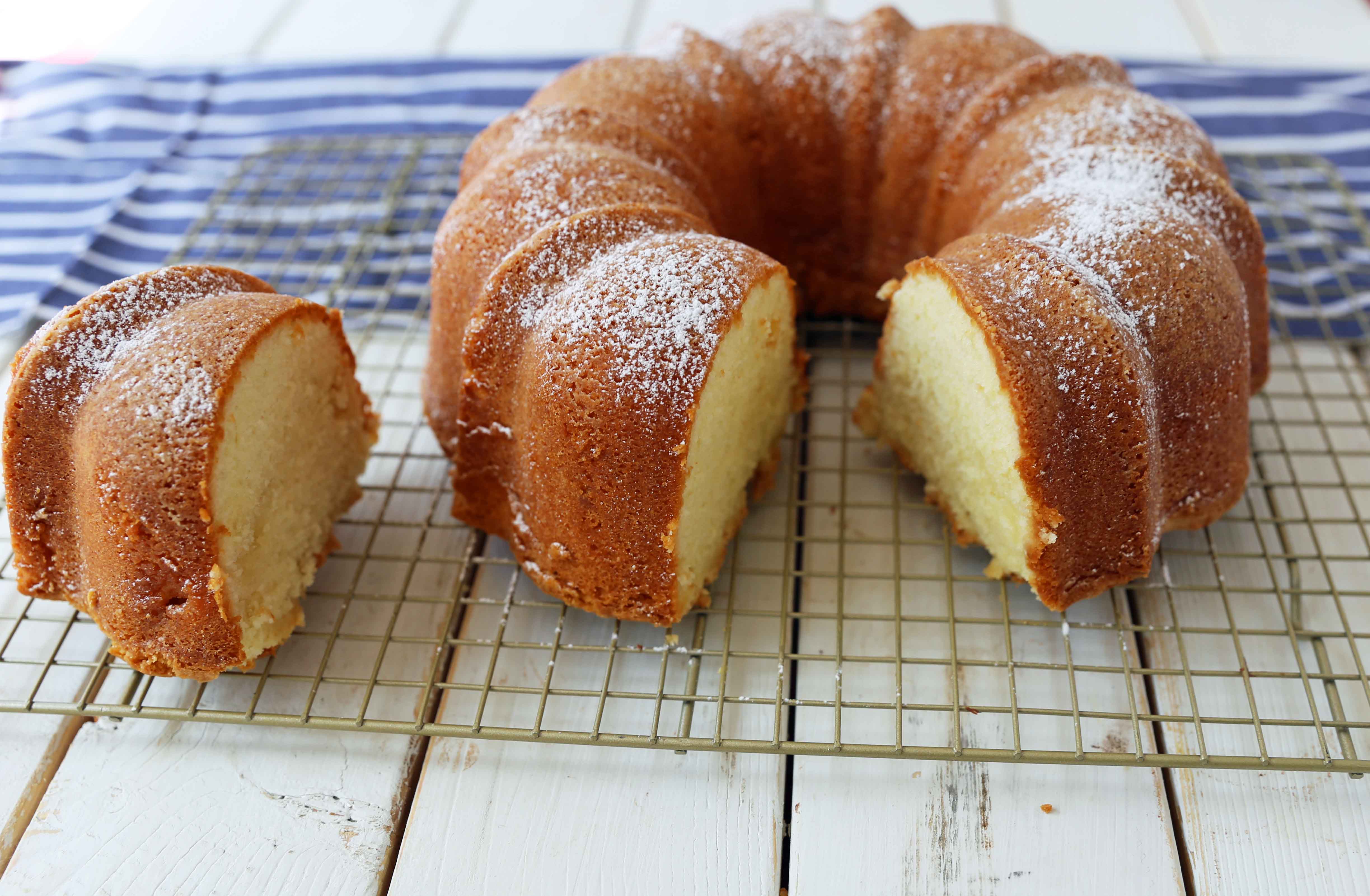 If you love cake, check out some of my other popular CAKE RECIPES FROM MODERN HONEY: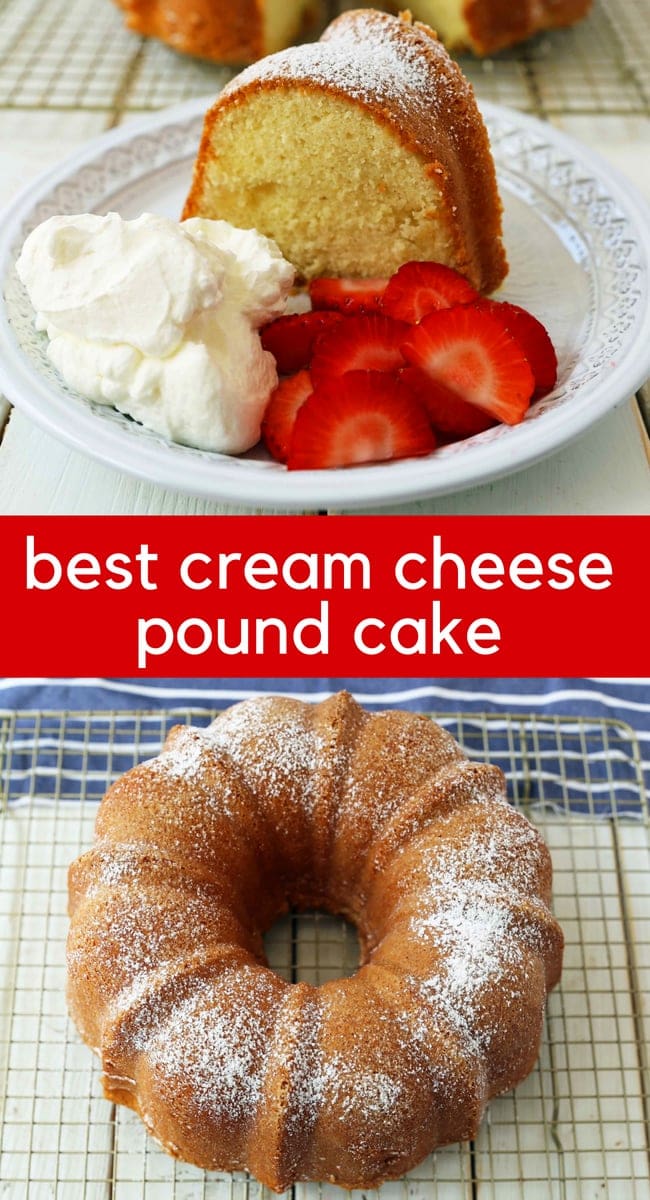 Happy Baking, my friends!