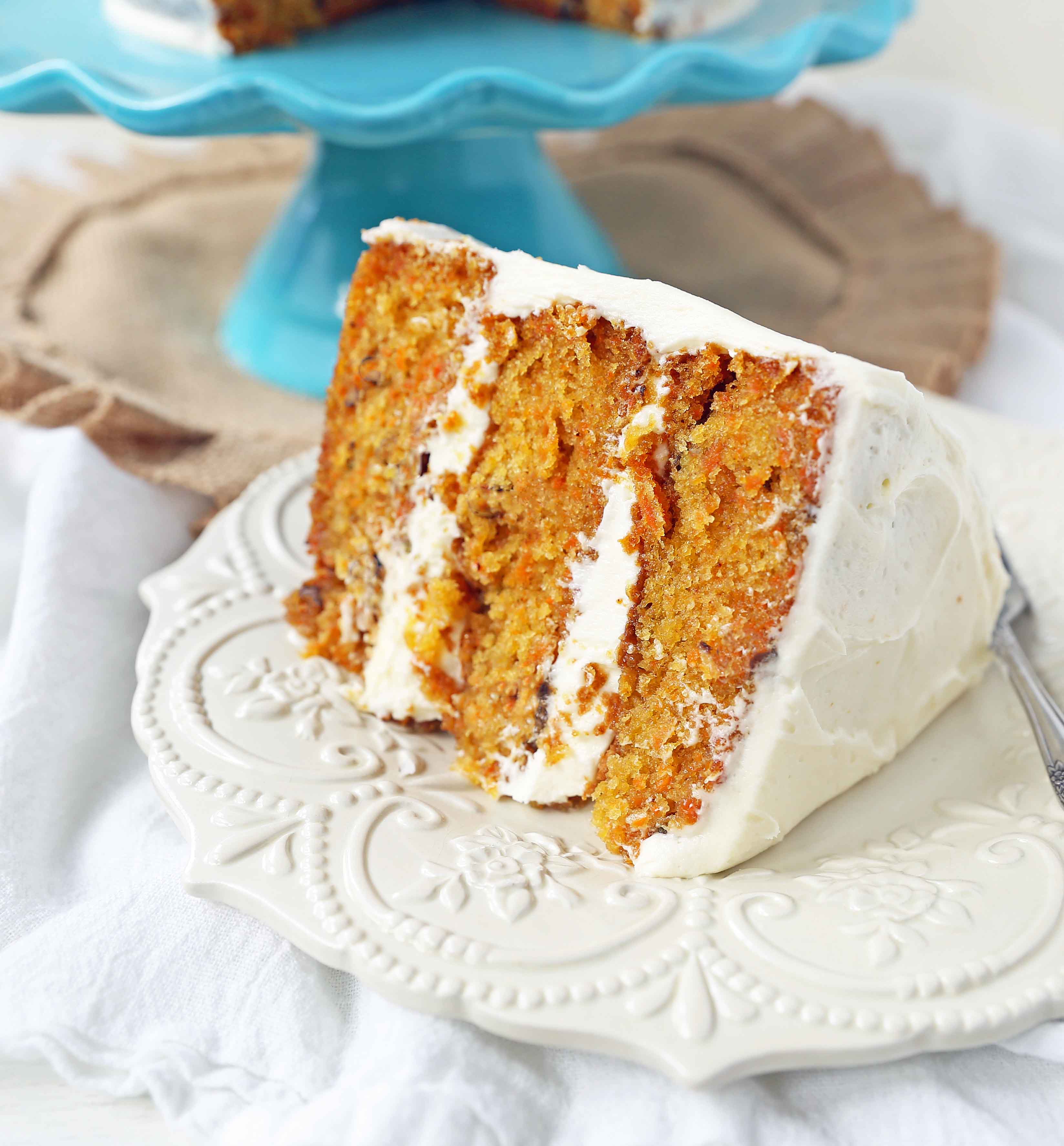 The Best Carrot Cake Recipe
A moist, tender carrot cake covered in a sweet cream cheese frosting. The perfect carrot cake recipe!
I have been searching for the best carrot cake on the planet and I found it! This is everything a carrot cake should be -- a moist spiced cake with a perfectly sweet cream cheese frosting.
I have eaten some really dry, flavorless carrot cakes in my day and I was determined to make a carrot cake that was so moist...it almost melts in your mouth. Since Easter is coming up, I wanted to figure the absolute best carrot cake recipe to bring to our family gathering. This is the best carrot cake I have ever tasted in my life so we had success!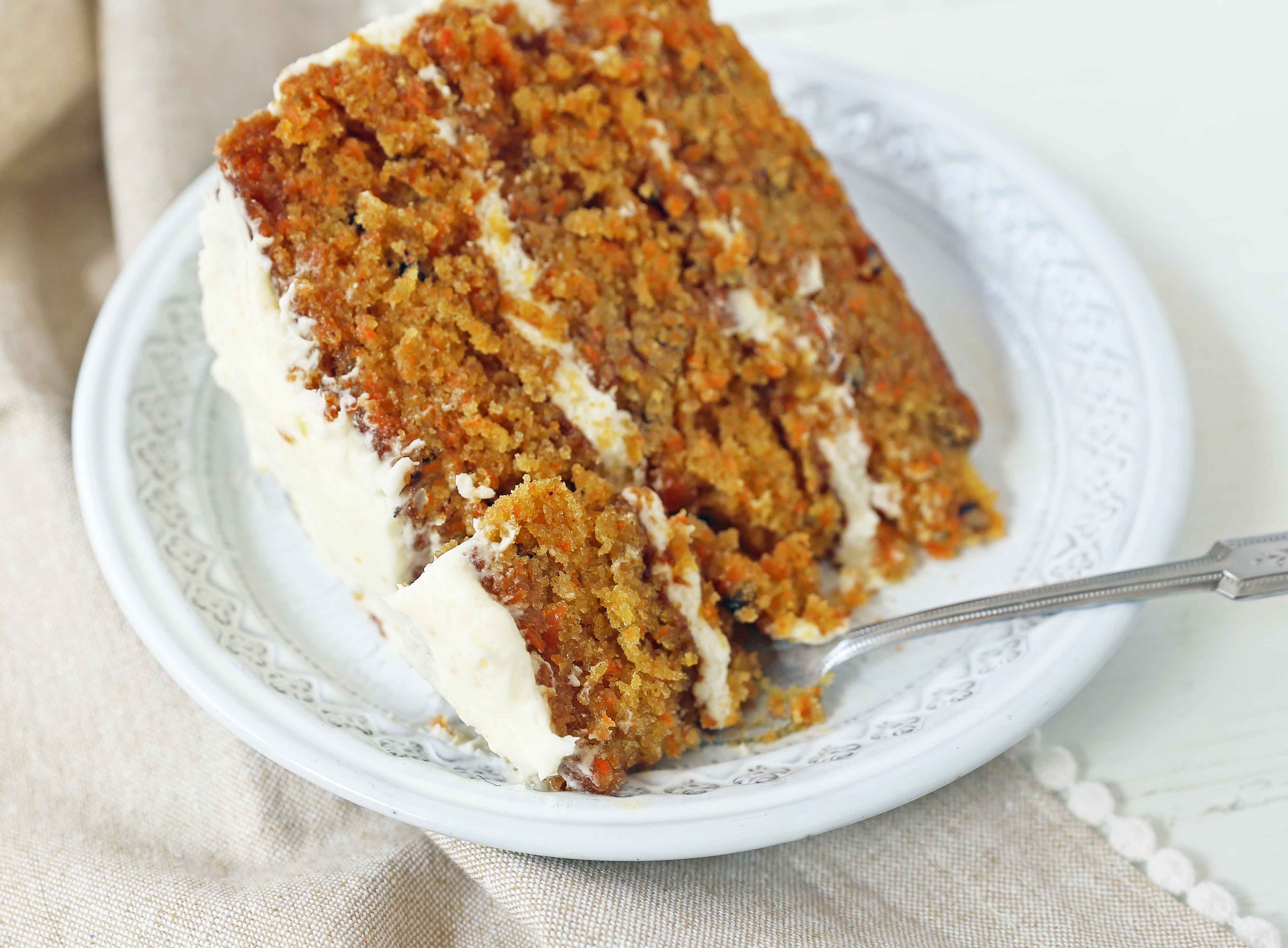 What ingredients are in Carrot Cake?
The key ingredients are freshly grated carrots, oil, sugar, brown sugar, eggs, flour, baking soda, baking powder, and cinnamon. Golden raisins and pecans are optional. The frosting is made with butter, cream cheese, powdered sugar, and vanilla.
I love to use oil when I make carrot cake since it makes it extra moist.  There is plenty of butter in the frosting to bring the rich buttery flavor!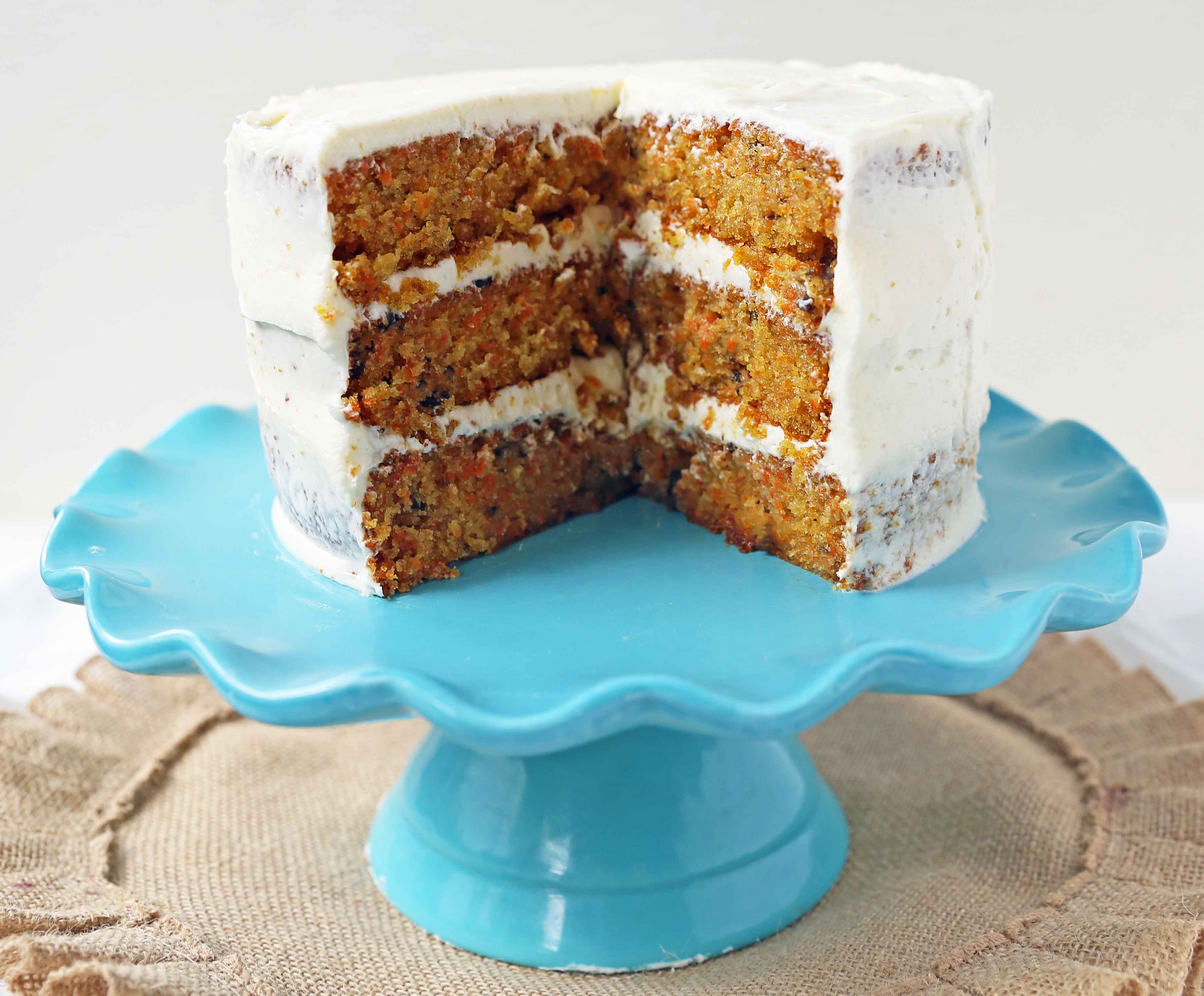 How to make the BEST Carrot Cake with Cream Cheese Frosting:
 In a large bowl, beat together oil, eggs, and sugars.  Whip for 3 minutes.
Grate the carrots. Add the carrot and rest of the dry ingredients. Mix just until combined. If you want to add raisins or pecans, fold them into the cake batter.
Pour into greased cake pans (I use non-stick cooking spray). You can use three 8-inch cake pans or two 9-inch cake pans.  I prefer to use 8-inch pans since it creates a taller cake.
Bake just until a toothpick inserted into the center comes out clean. Let cook int he pans for 15 minutes and then turn onto a wire rack. Let the cake layers cool completely.
Make the cream cheese frosting by whipping butter and softened cream cheese for 4 minutes. Scrape the sides of the bowl and add the powdered sugar and vanilla. Continue to beat for 1-2 minutes until light and fluffy.
Spread cream cheese frosting over each layer. Cut into slices and serve.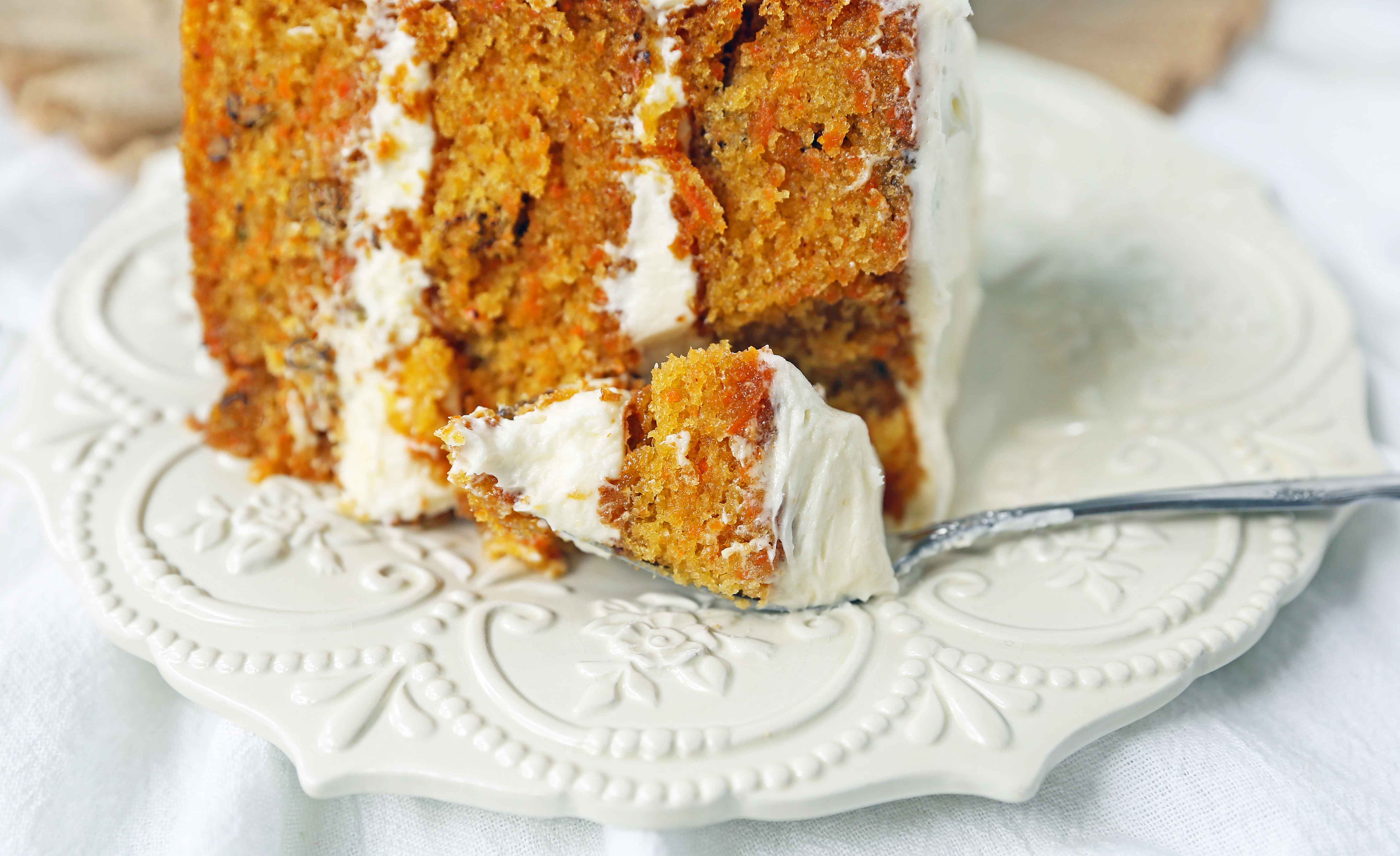 MORE FAVORITE CAKE RECIPES FROM MODERN HONEY:
Click to find some of my favorite cake pans -- 8-inch cake pan and 9-inch cake pan.
I love to hear from you! If you make this recipe, please be sure to leave a comment and give this recipe a rating. Sign up for my newsletter below so you never miss a recipe. Thank you for following along! I truly do have the greatest readers. FOLLOW ME ON:   INSTAGRAM — FACEBOOK— PINTEREST