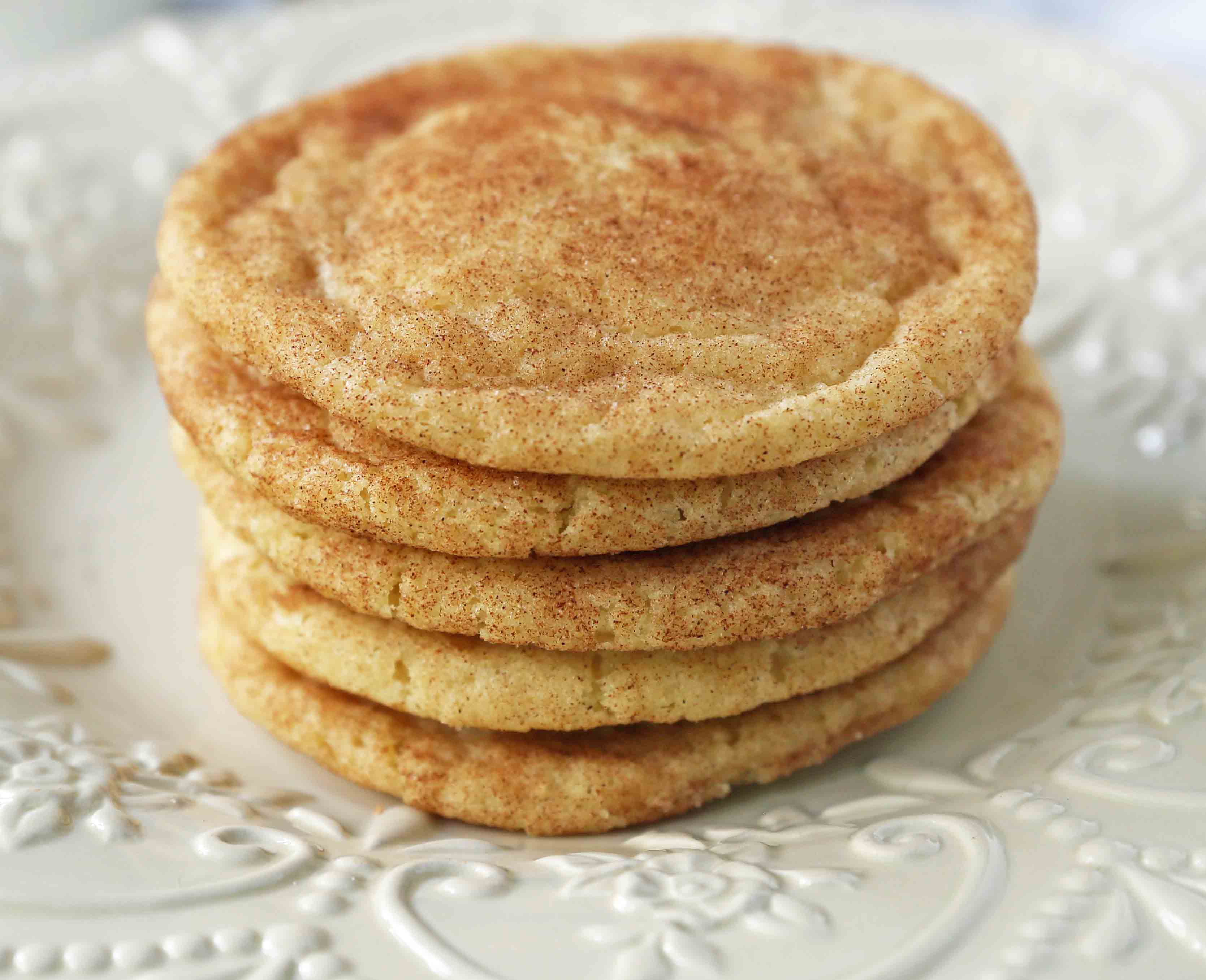 Soft and Chewy Snickerdoodle Cookies
The popular cinnamon-sugar soft and chewy sugar cookie recipe. A recipe that has been in the family for over 30 years!
This was one of the first cookie recipes I made as a kid. As I have shared before, I was fully obsessed with cookbooks as a little girl. My Mom collected church cookbooks and I would go straight to the cookie recipes and beg my Mom to let me whip up a batch. I made this snickerdoodle cookie recipe 30 years ago and it is still the best I have ever tasted.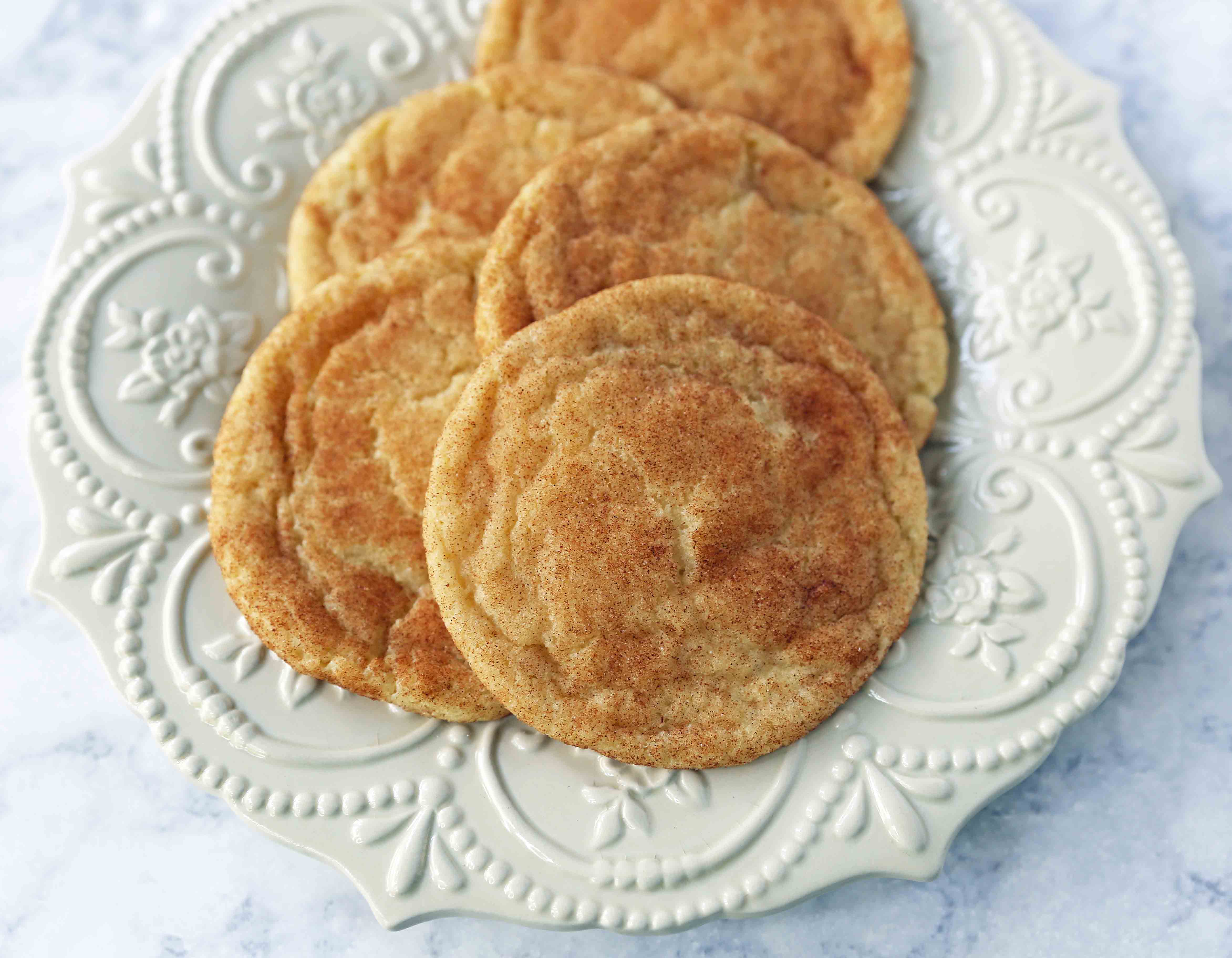 This is such a popular Christmas cookie because I have yet to find anyone who doesn't love snickerdoodle cookies! When I used to teach a cooking school for kids, it was the first cookie I taught them to make because kids love them. Whenever I make these cookies, they disappear so darn fast!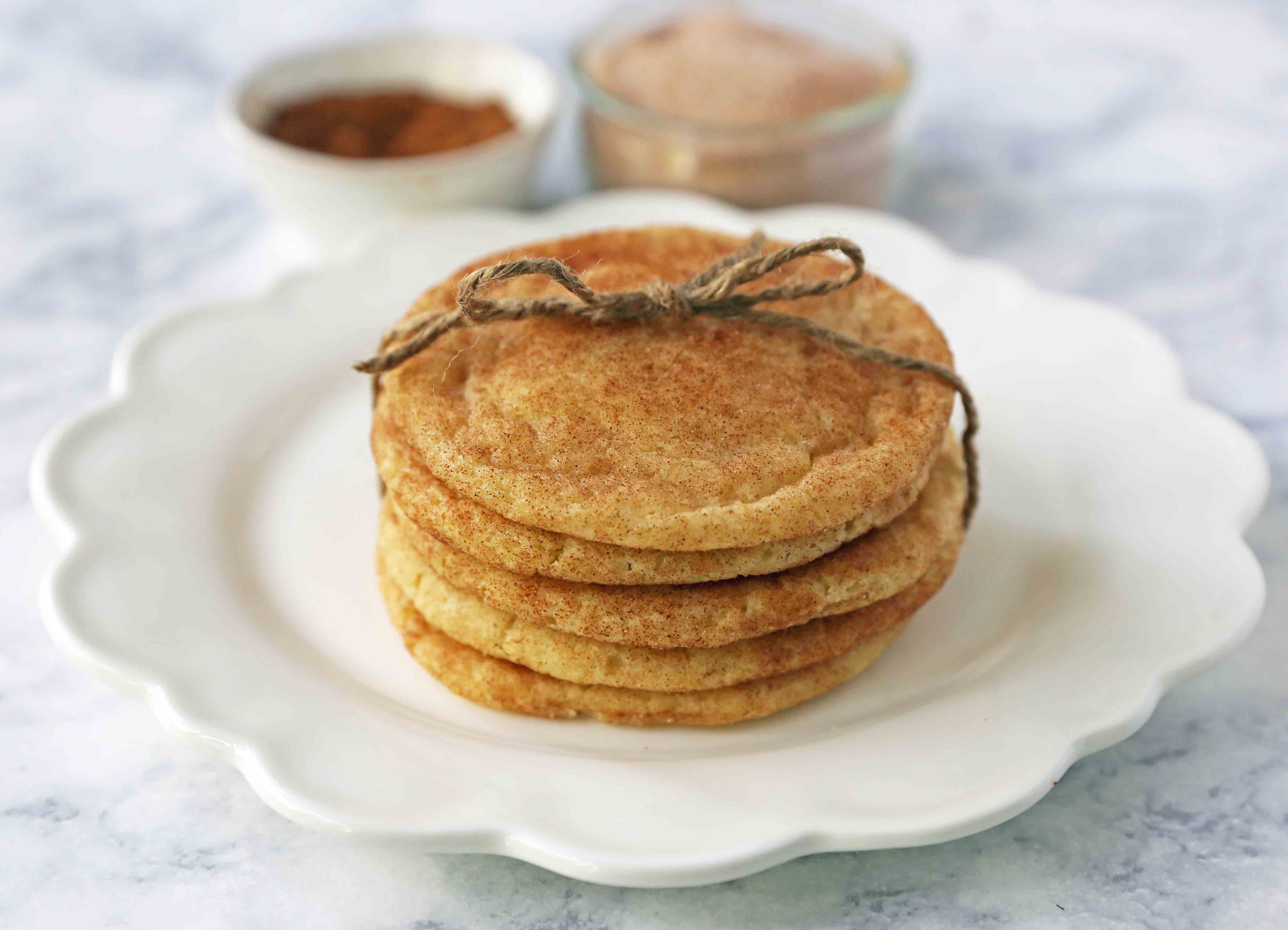 So what makes a perfect snickerdoodle cookie?
A snickerdoodle cookie has to be soft and chewy. No hard hockey puck cookies here! It has to be rolled twice in cinnamon-sugar to ensure that it is completely coated. It also has to have the signature tang from the cream of tartar.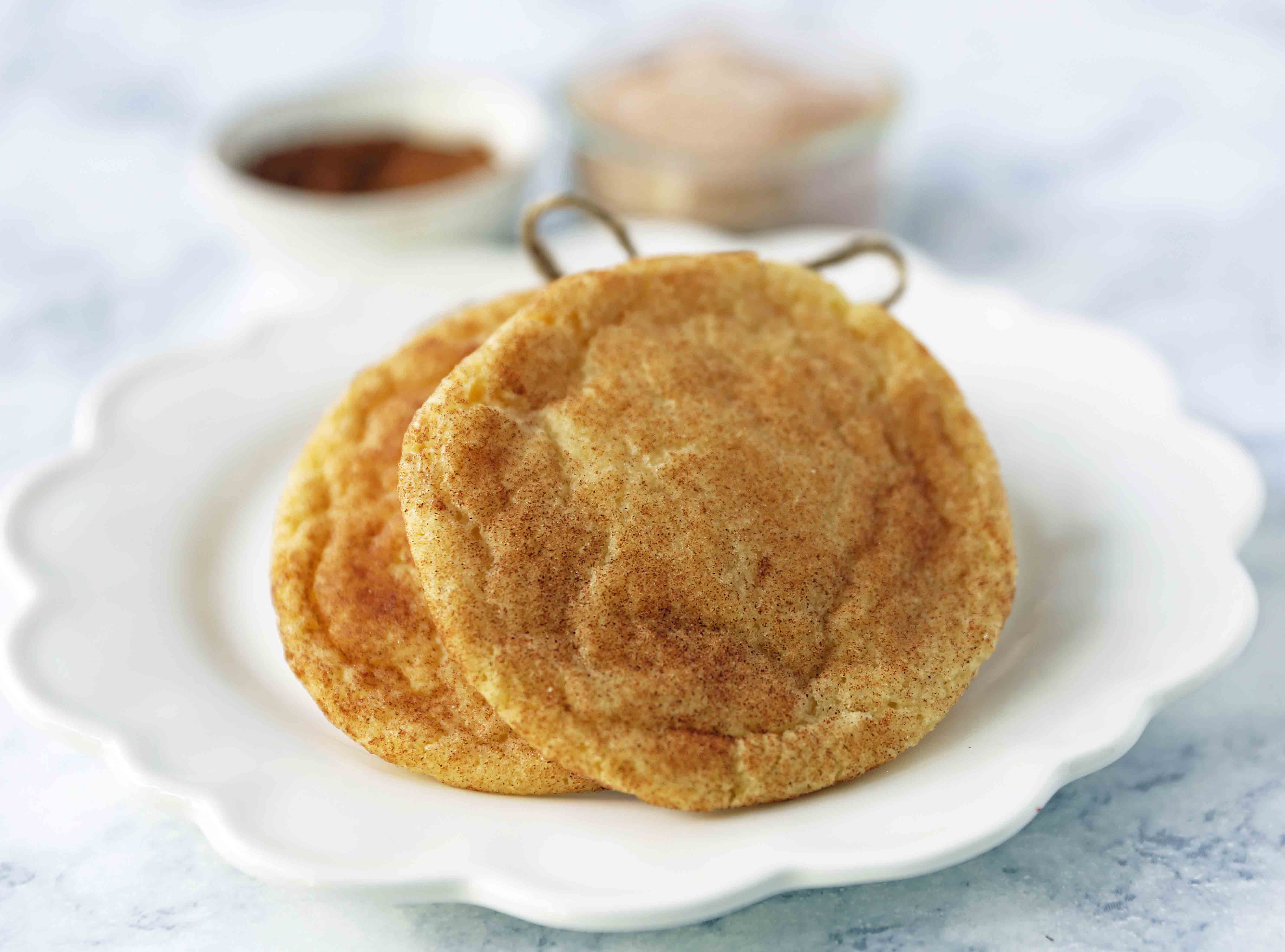 How to make the BEST Snickerdoodle Cookie:
Start by creaming butter and sugar for 4-5 minutes. This is an important step as the butter coats the sugar crystals and creates a smooth texture. It also whips air into the cookie dough.
Use Cream of Tartar as a leavening agent. It gives it the signature tangy flavor and chewy texture. A touch of baking soda helps the cookies to rise as well.
Double roll the cookie balls into a cinnamon-sugar mixture. This helps to make sure the cookies are completely coated in cinnamon-sugar before baking.
Bake just until the edges begin to become a light golden color. These snickerdoodle cookies need to be soft and chewy so watch carefully. If you want them to be flat, press the balls down in the center before placing in the oven.
My favorite baking tools for perfect Snickerdoodle cookies --

light-colored baking sheets

,

parchment paper sheets

,

KitchenAid mixer

.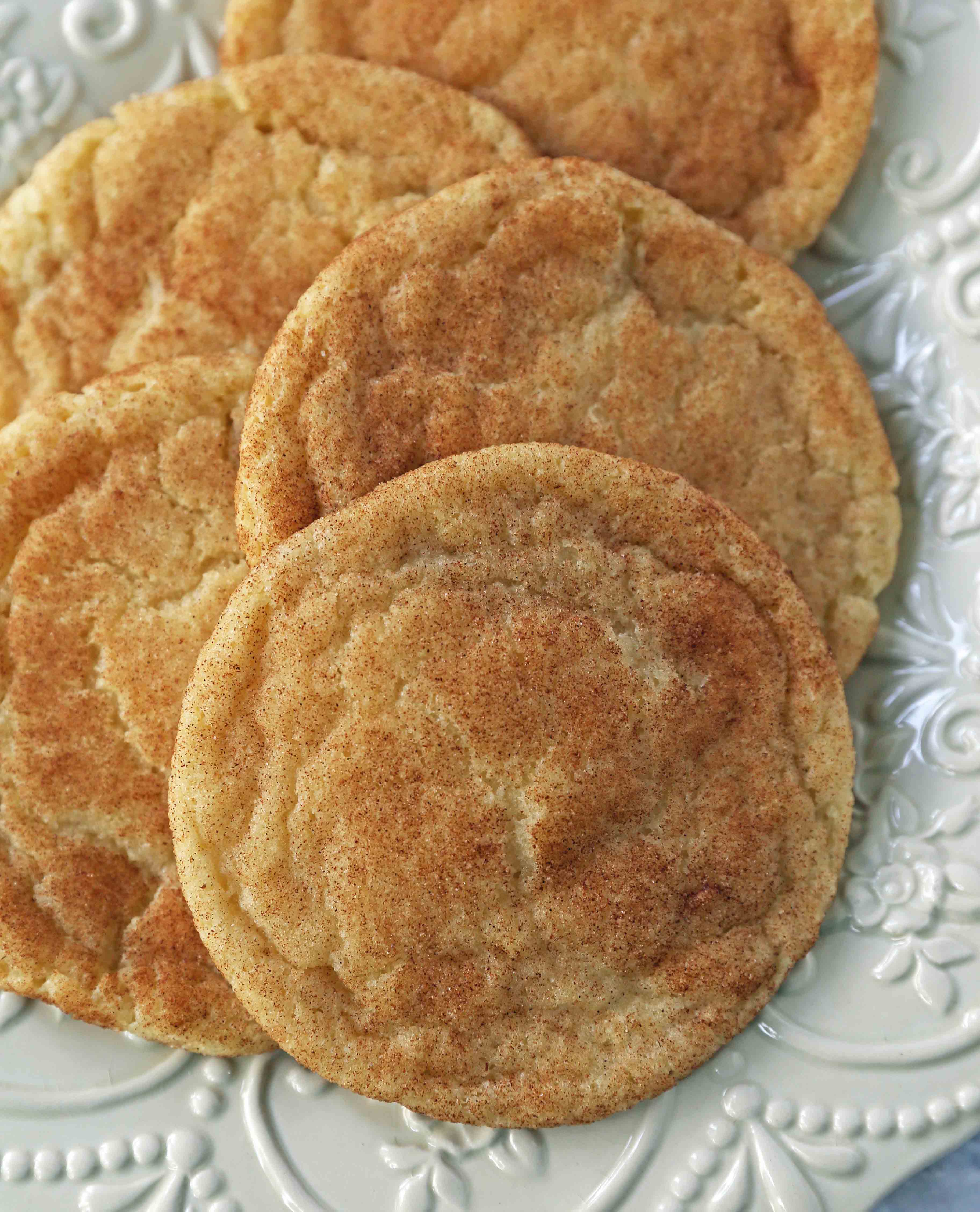 I love to hear from you! If you make this recipe, please be sure to leave a comment and give this recipe a rating. If you make any of my recipes, tag me on Instagram @modern_honey so I can see your creations. It's one of my favorite things seeing you make these recipes in your own kitchen. Sign up for my newsletter below so you never miss a recipe. Thank you for following along! I truly do have the greatest readers. FOLLOW ME ON: INSTAGRAM --- FACEBOOK --- PINTEREST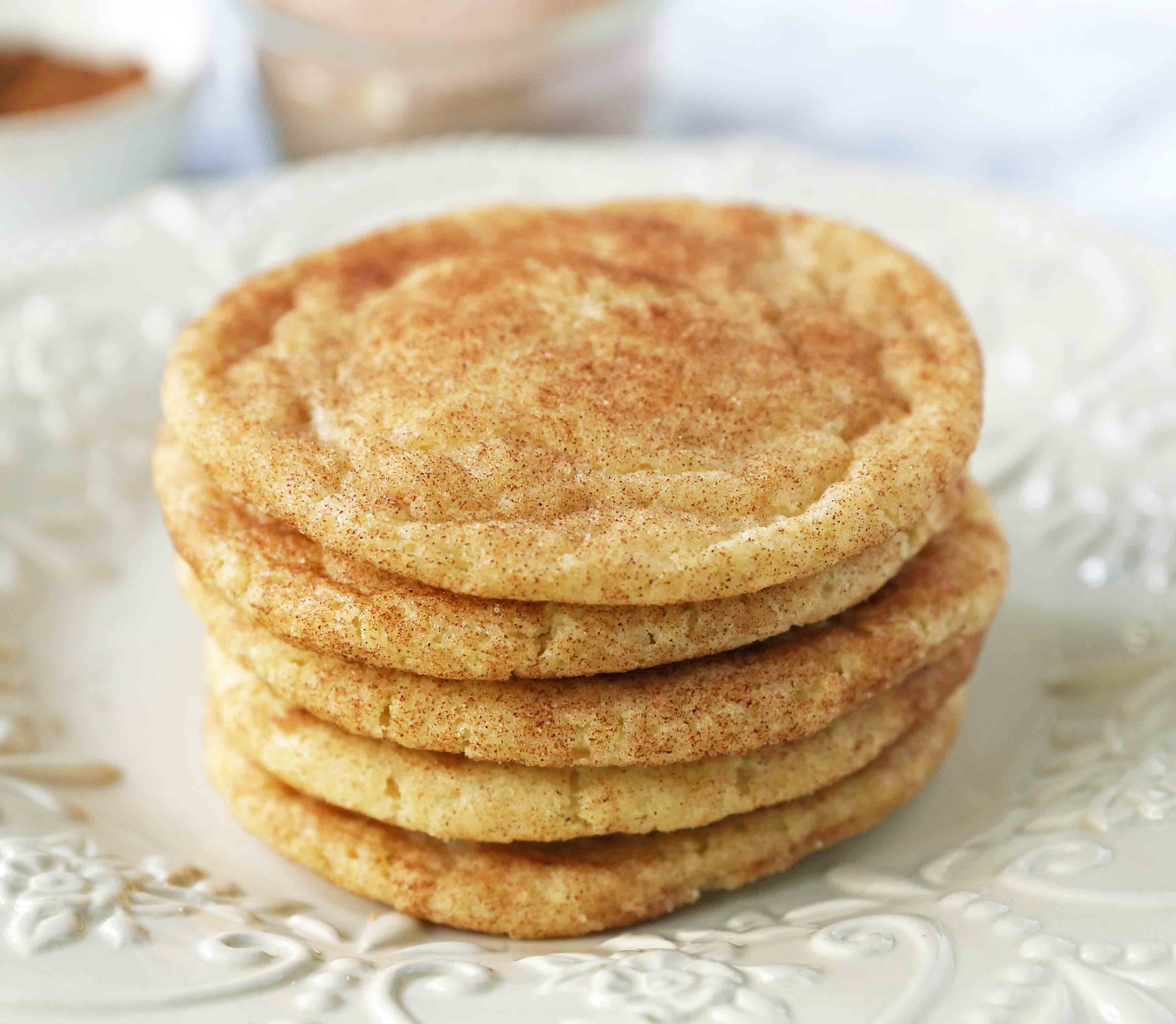 Check out some more of my most popular cookie recipes:
Levain Bakery Chocolate Chip Cookies
MJ's Top Secret Chocolate Chip Cookies
Lemon Sugar Cookies
Soft Chewy Sugar Cookies
Grandma Geri's Gingersnaps
Chocolate Mint Chip Cookies
Mrs. Claus Peppermint Bark Chocolate Cookies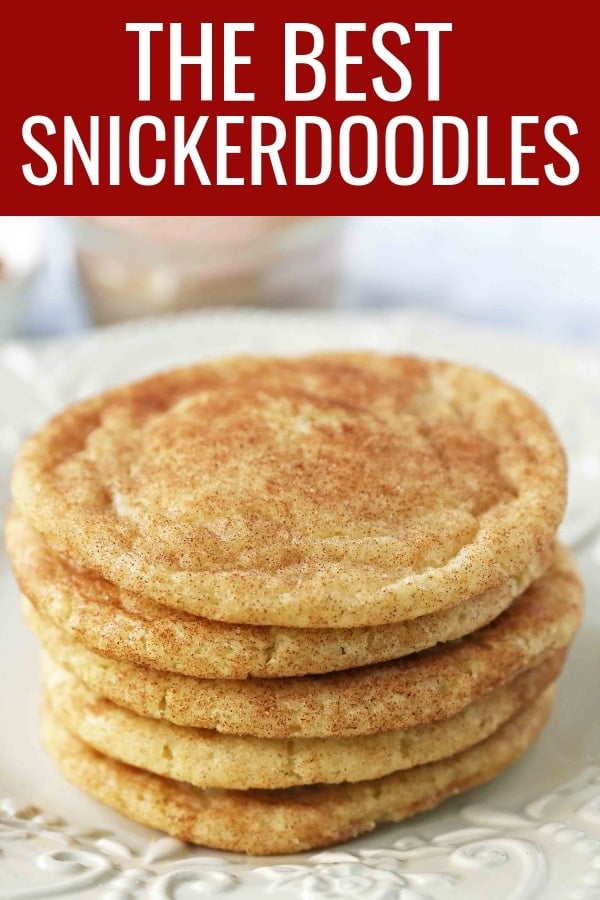 I hope you love this snickerdoodle cookie recipe and it becomes a staple in your family for years! Happy Baking!