A collection of 25 popular Valentine's Day recipes.
Some favorite Valentine's Day Dessert Recipes such as Love at First Sight Chocolate Cake, a Chocolate Dessert Board, and Homemade Chocolate Truffles.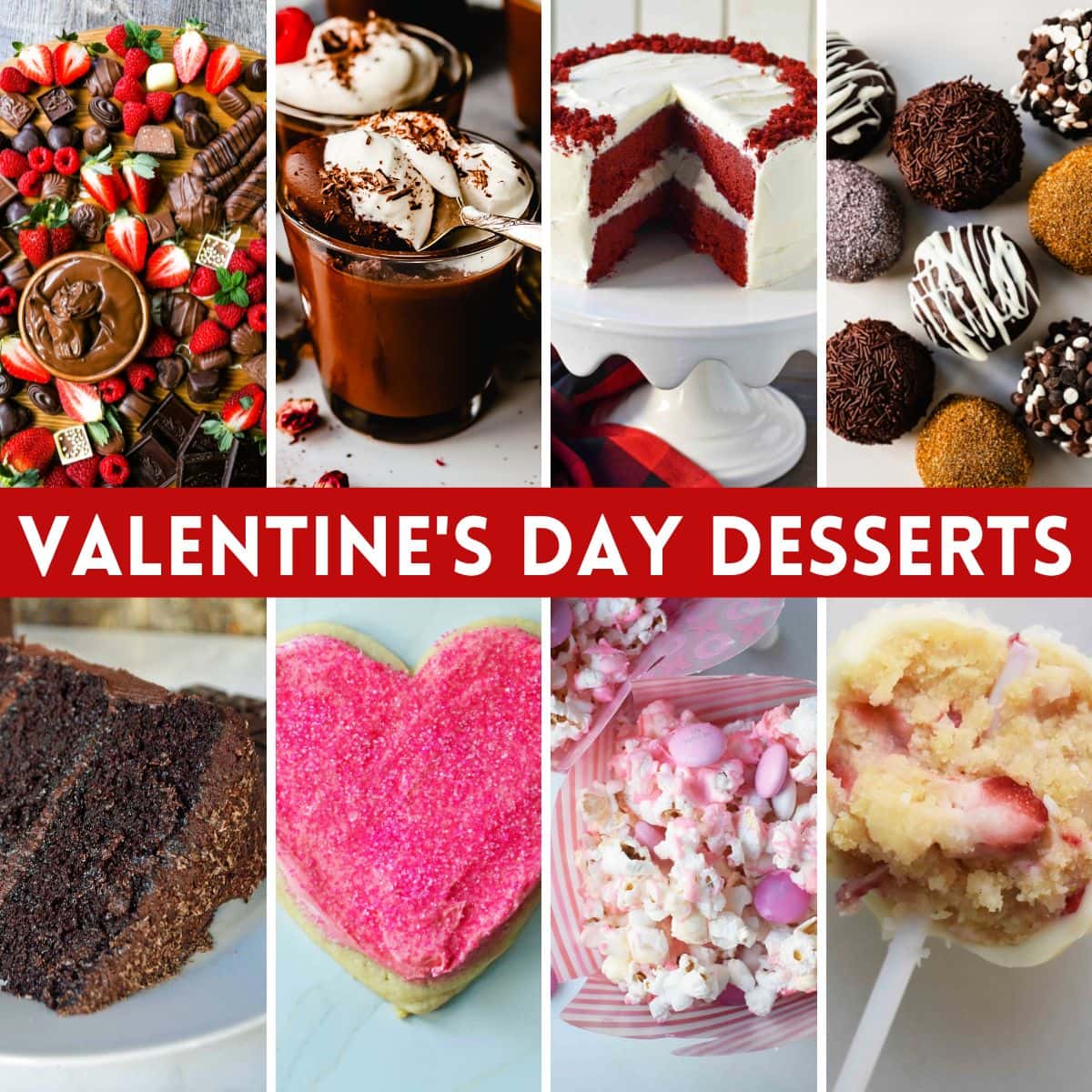 VALENTINE'S DAY TREATS, DESSERTS, and TRADITIONS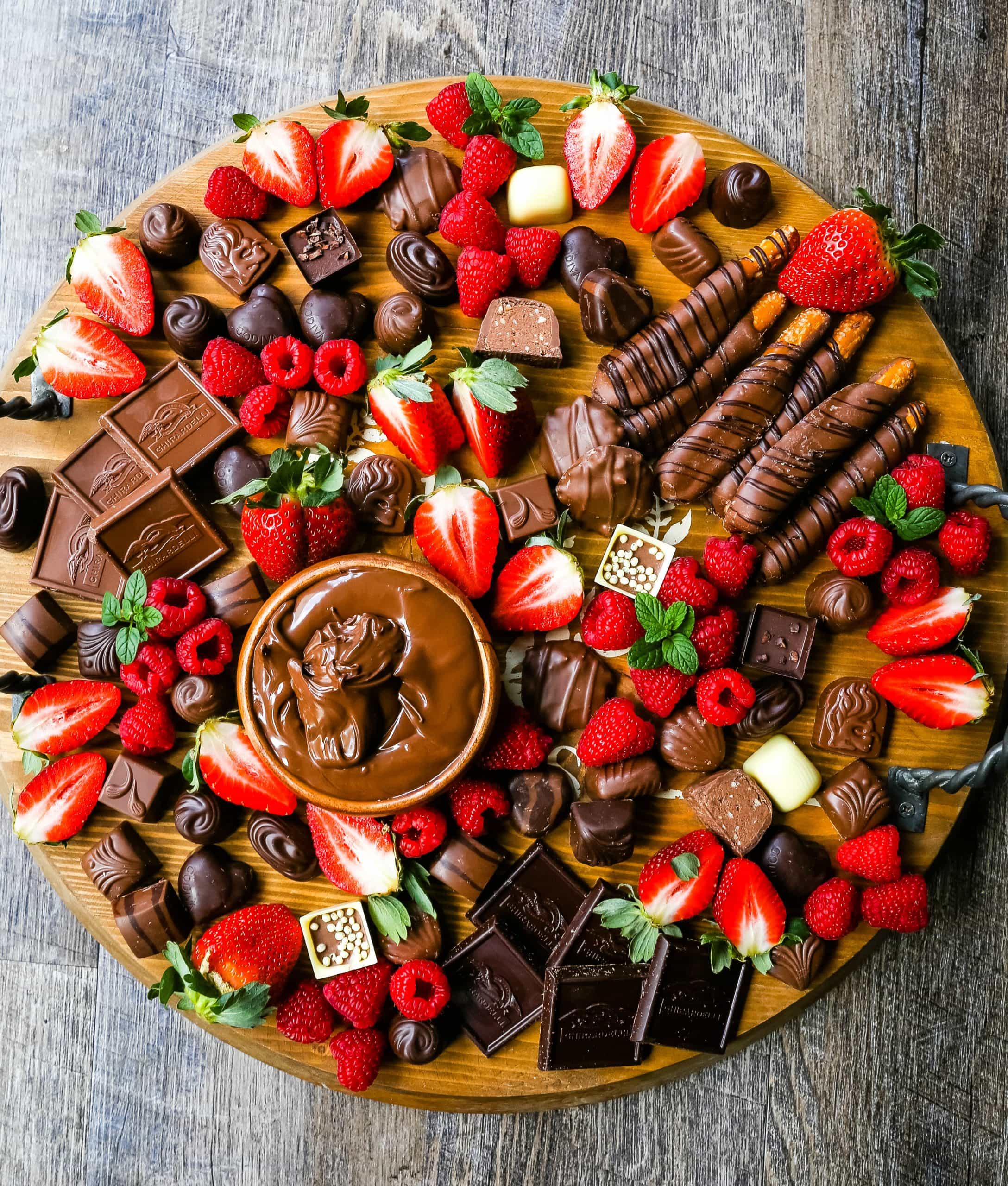 Chocolate Dessert Board — a decadent chocolate board with an assortment of chocolate truffles, milk chocolate, dark chocolate hearts, chocolate-covered pretzels, Nutella, berries, and more!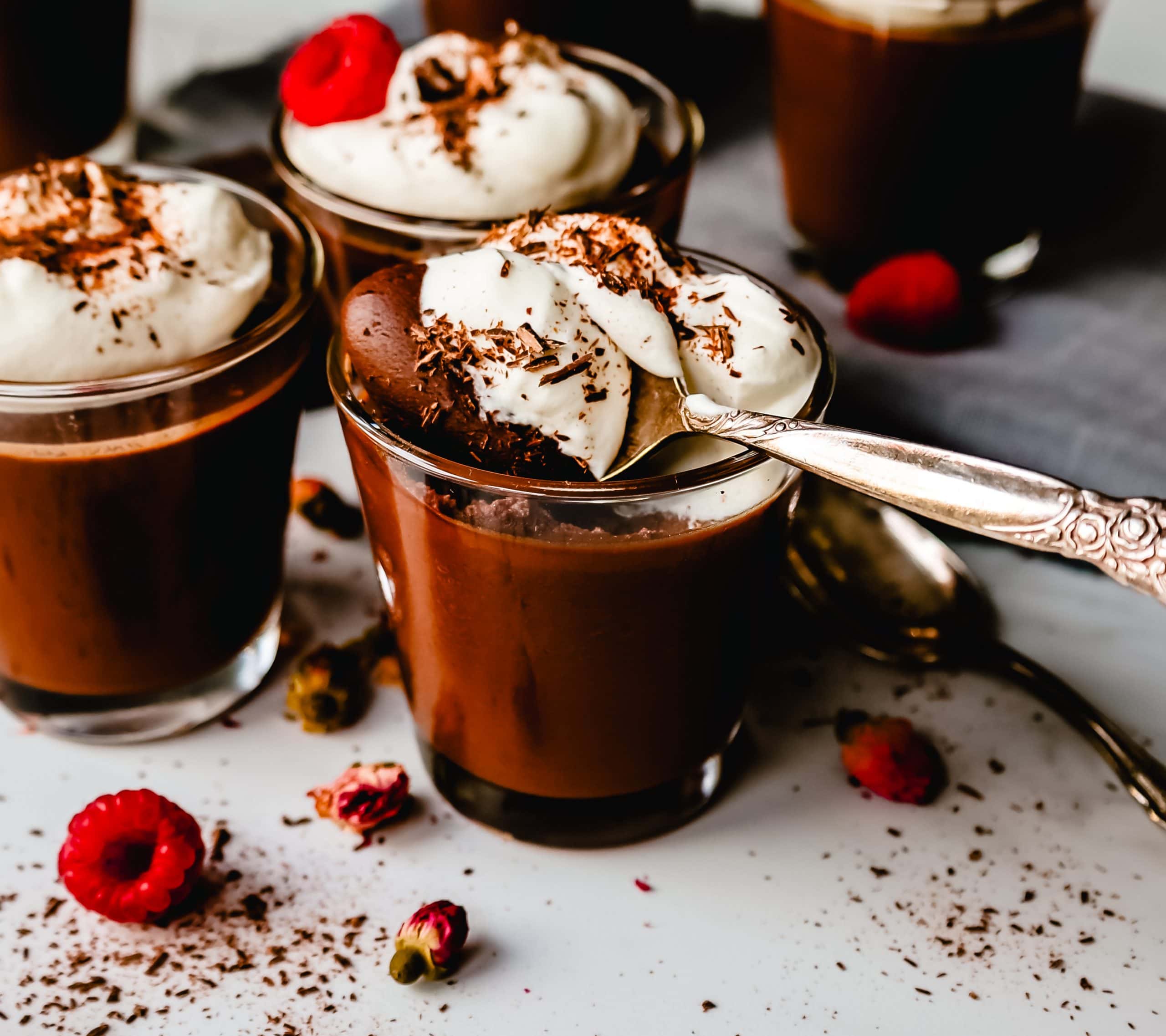 Chocolate Pot de Creme — Rich velvety smooth chocolate custard topped with fresh whipped cream. A pot of cream made with melted chocolate, heavy cream, sugar, and egg yolks. A decadent chocolate dessert!
Soft Chewy Frosted Sugar Cookies — always a Valentine's Day favorite. Cut into heart shapes and frost with vanilla cream cheese buttercream frosting.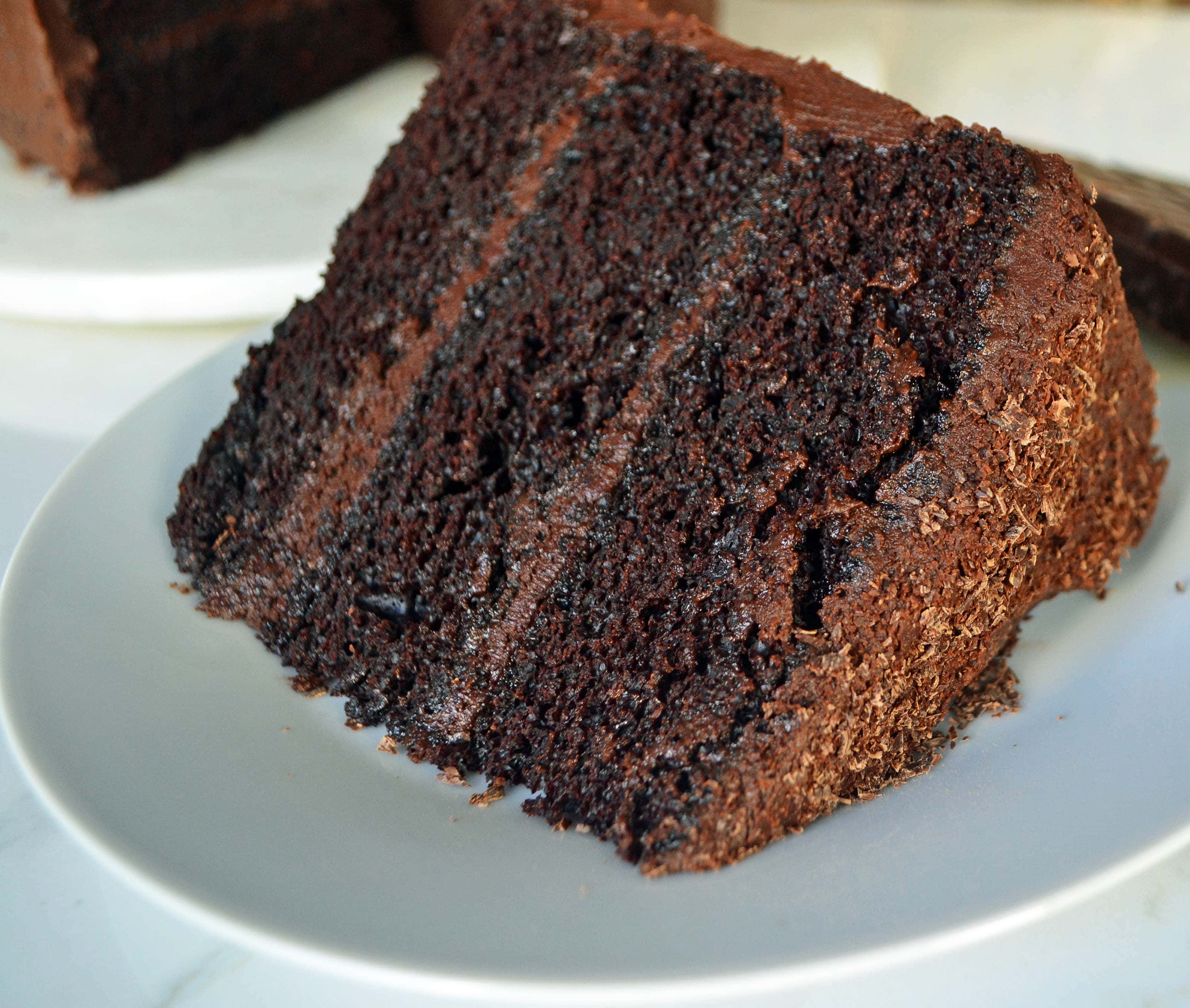 Love at First Sight Chocolate Cake — this is the ultimate moist chocolate cake with chocolate frosting. It is 5-star rated for a reason.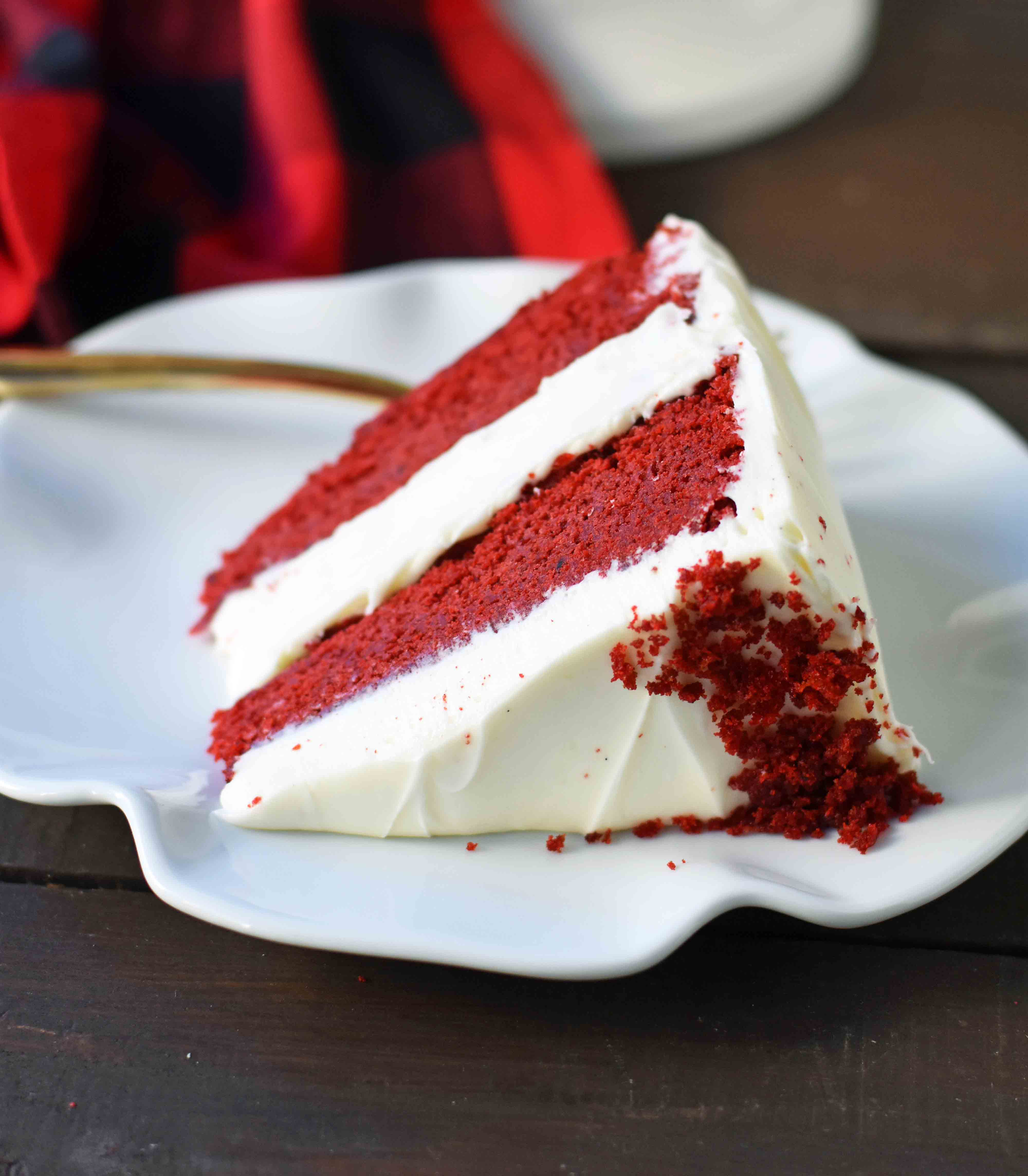 Red Velvet Cake — this red and white cake is perfectly festive for Valentine's Day. Moist light cocoa cake with a sweet cream cheese frosting.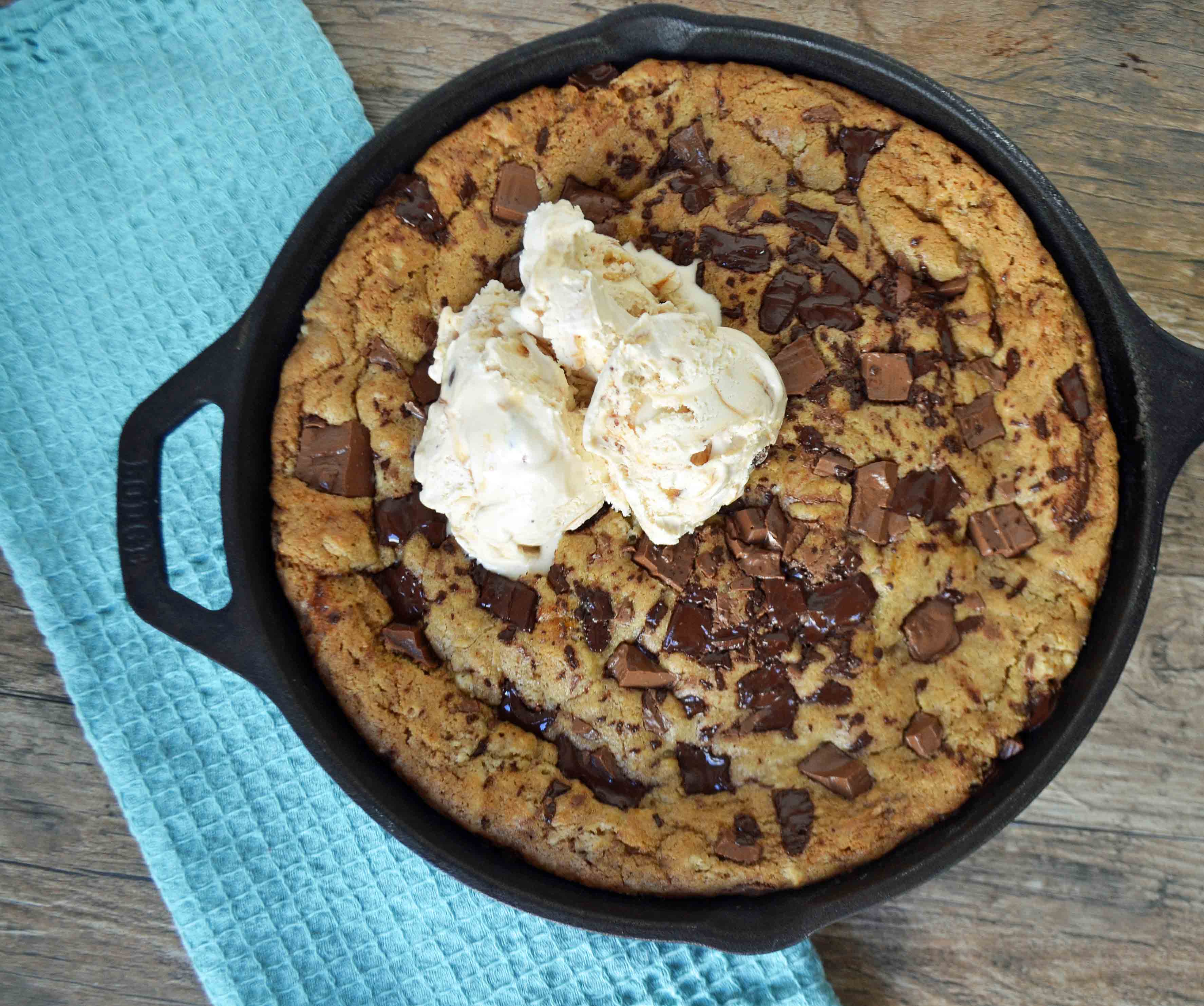 Chocolate Chip Skillet Cookie — How to make a restaurant-style chocolate chip pizookie at home. This ooey gooey cookie pizookie recipe will have you begging for seconds!
Valentine's White Chocolate M & M Popcorn — a kid's favorite treat! Salted popcorn covered in Ghirardelli white chocolate with Valentine M & M's.  An easy and festive snack.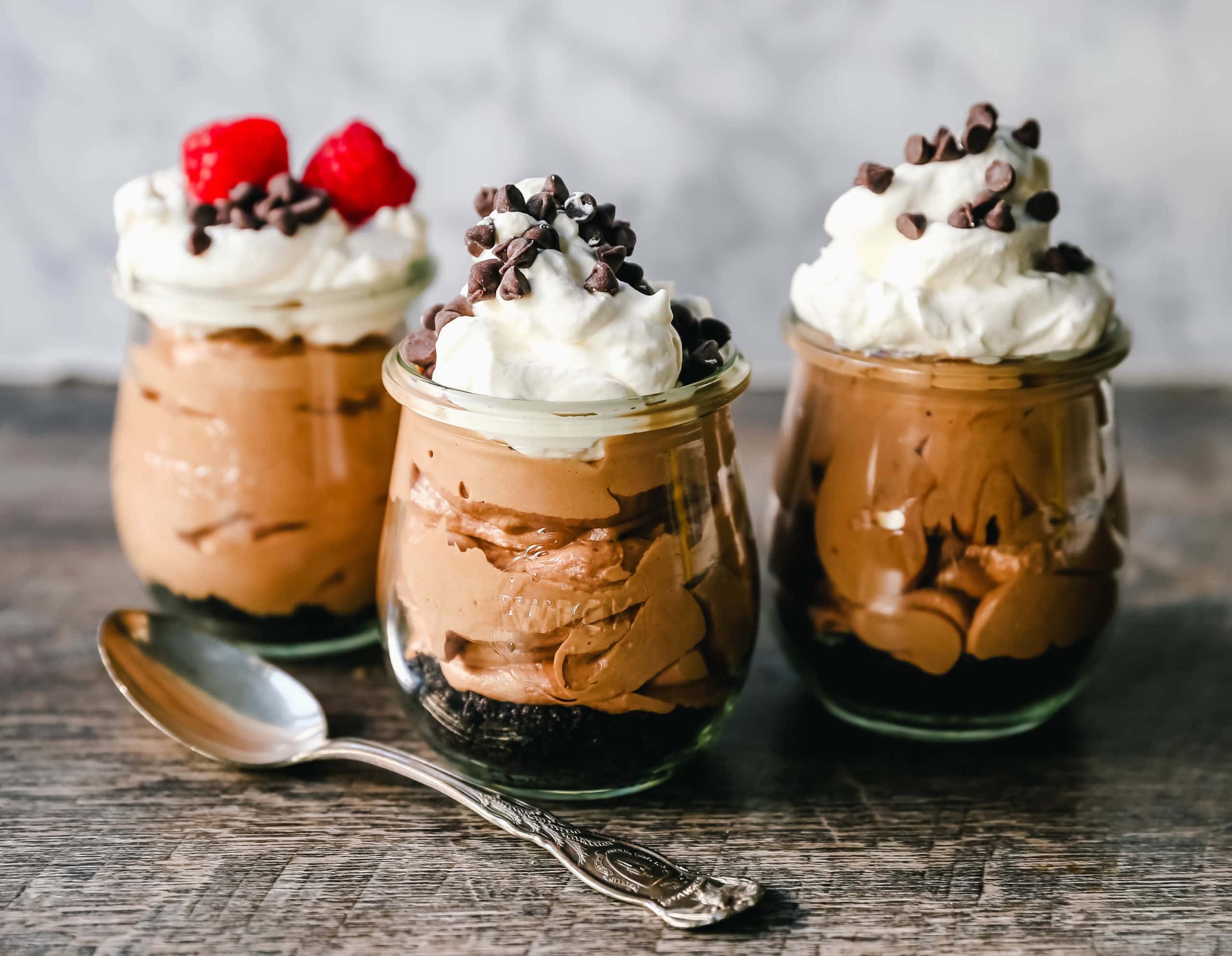 Chocolate Nutella Cheesecake Mousse — No-Bake 5-Minute Chocolate Nutella Mousse made with only four ingredients — Nutella, cream cheese, heavy cream, and powdered sugar.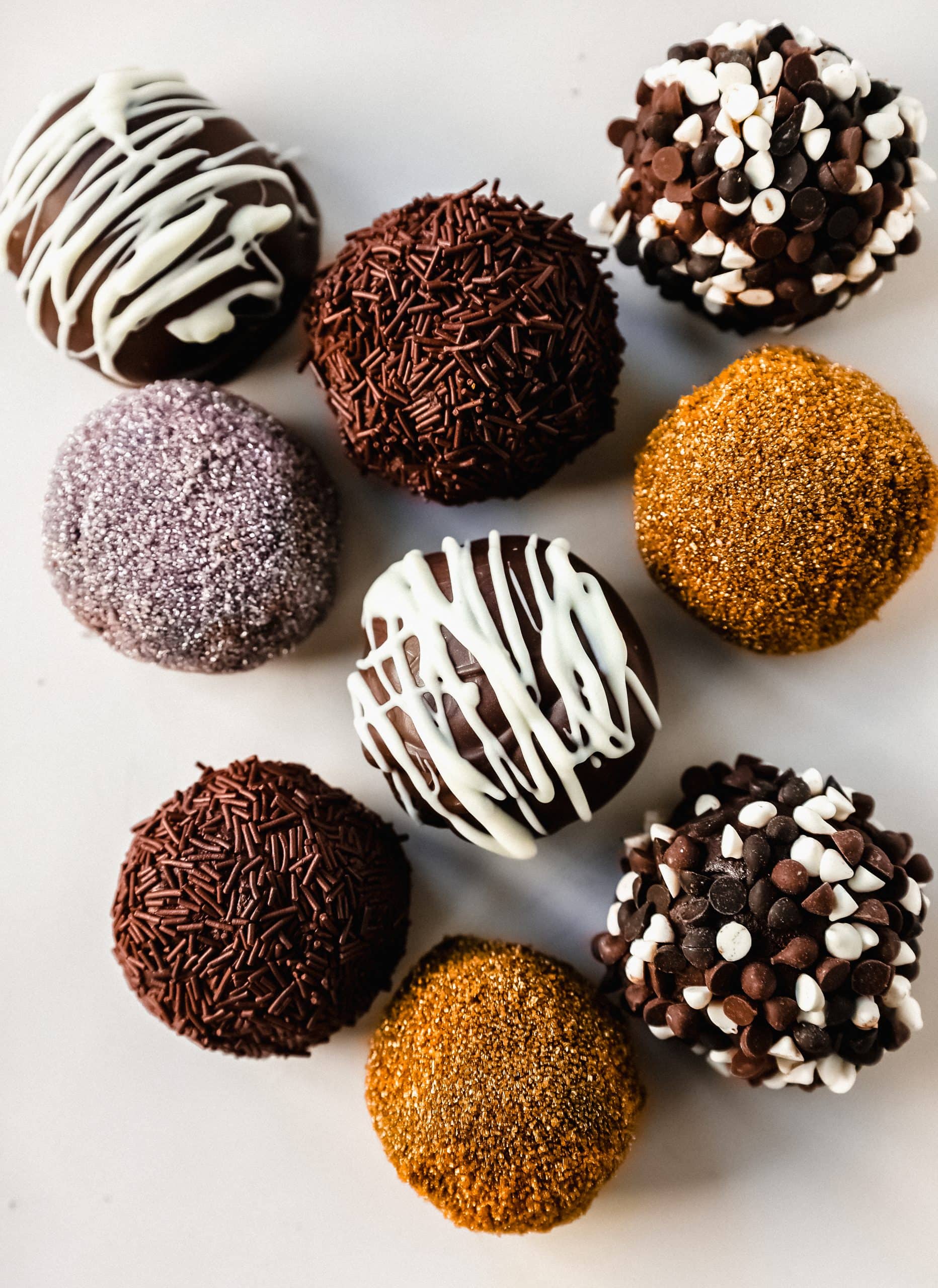 Homemade Chocolate Truffles — Rich, creamy, decadent homemade chocolate truffles made with high-quality chocolate, heavy cream, and a touch of butter rolled into your favorite toppings.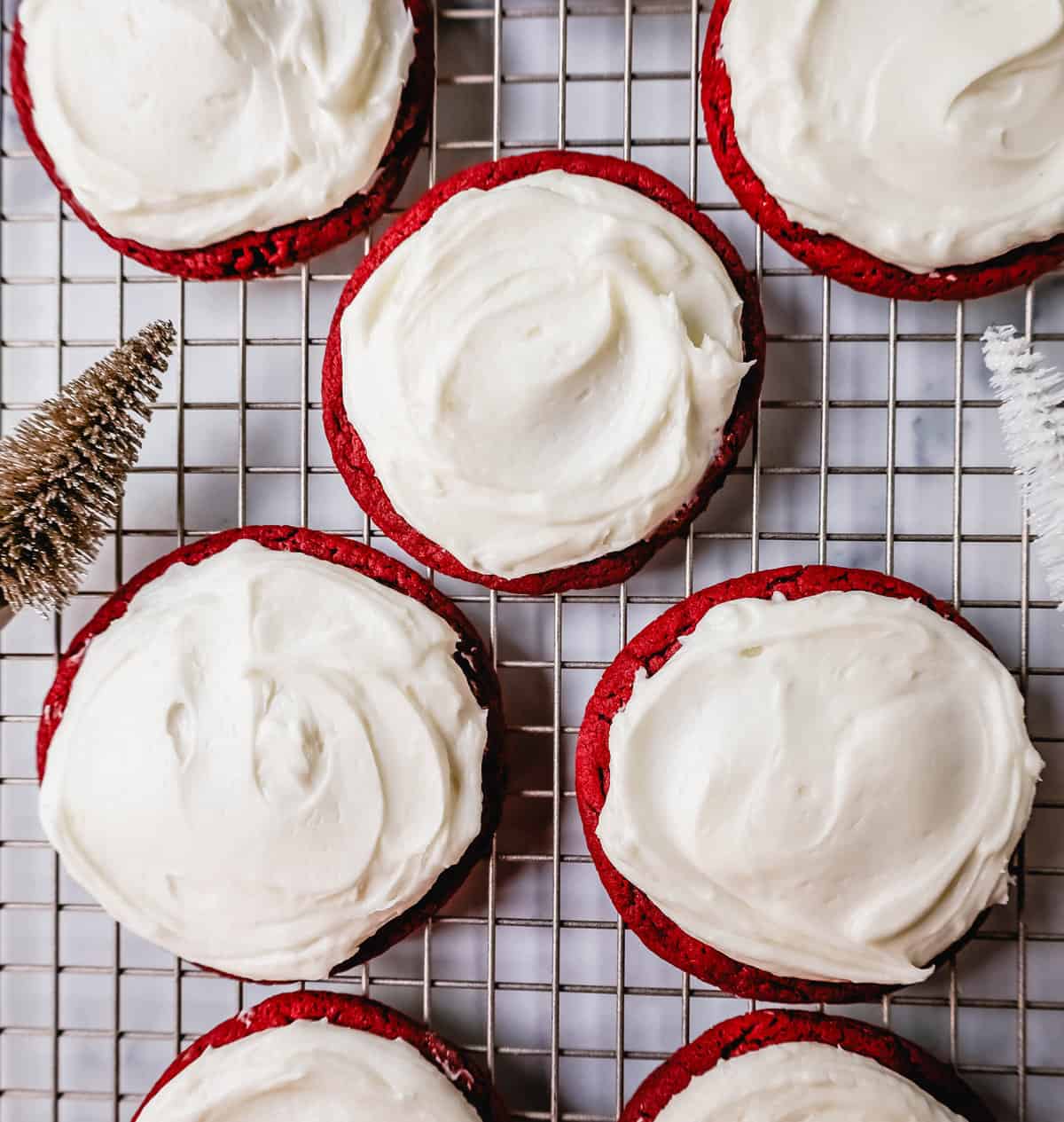 Red Velvet Cookies with Cream Cheese Frosting — Soft, chewy homemade red velvet cookies topped with a sweet cream cheese frosting.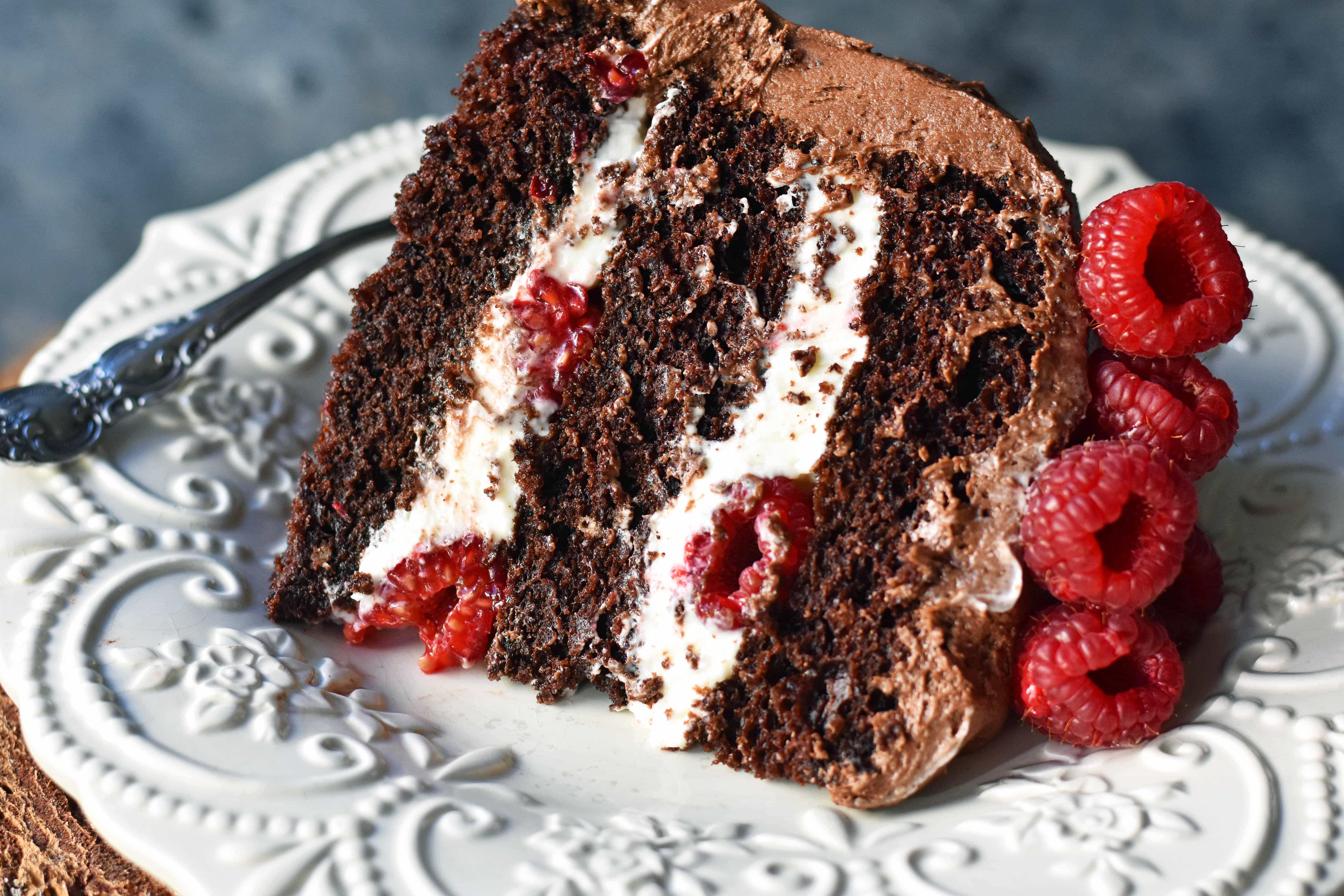 Chocolate Raspberry Cream Cake — a moist chocolate cake filled with sweet raspberry cream filling and topped with chocolate buttercream frosting and fresh raspberries.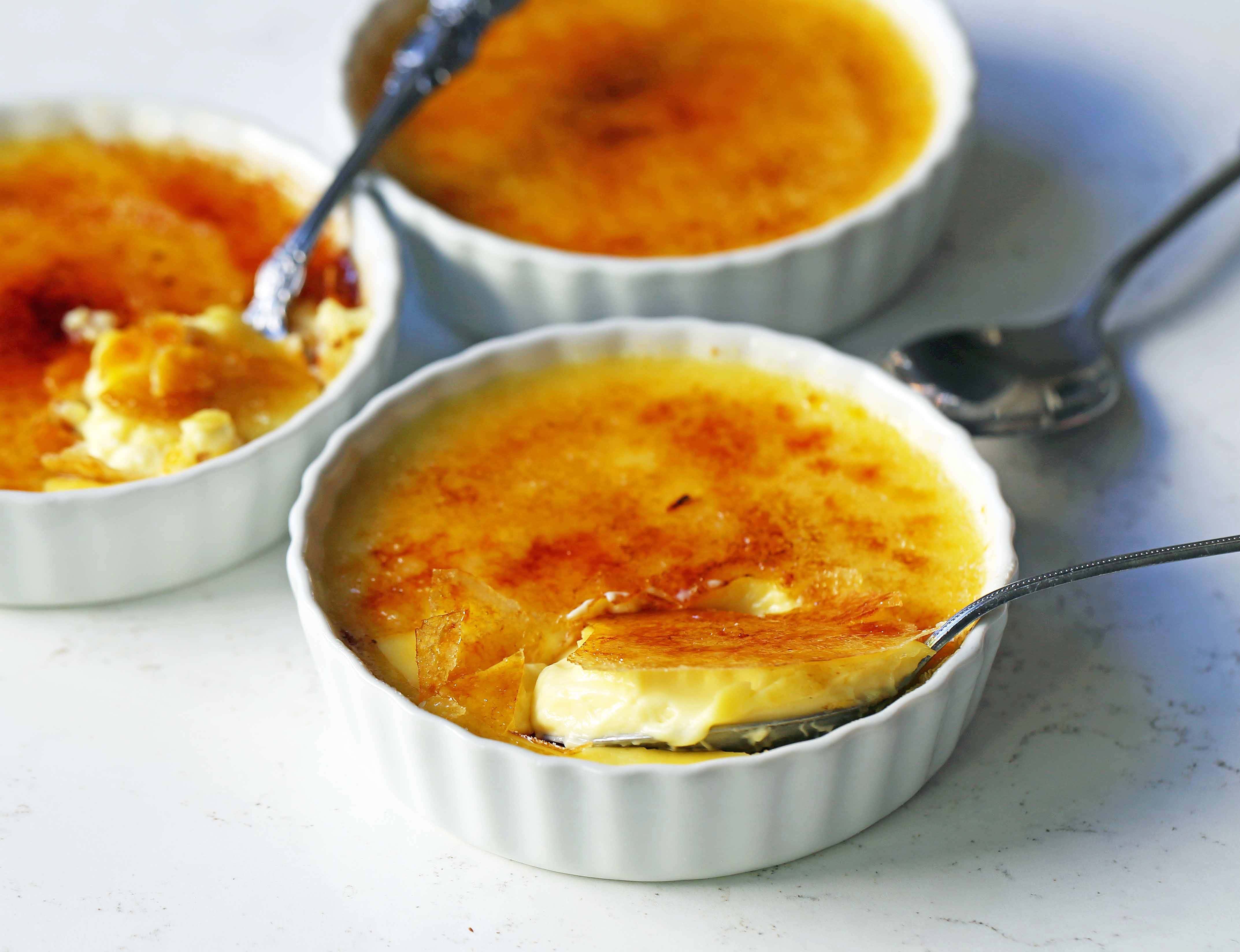 Creme Brulee — A creamy, silky vanilla custard topped with crisp sugar crust is one of the most popular desserts at restaurants for good reason.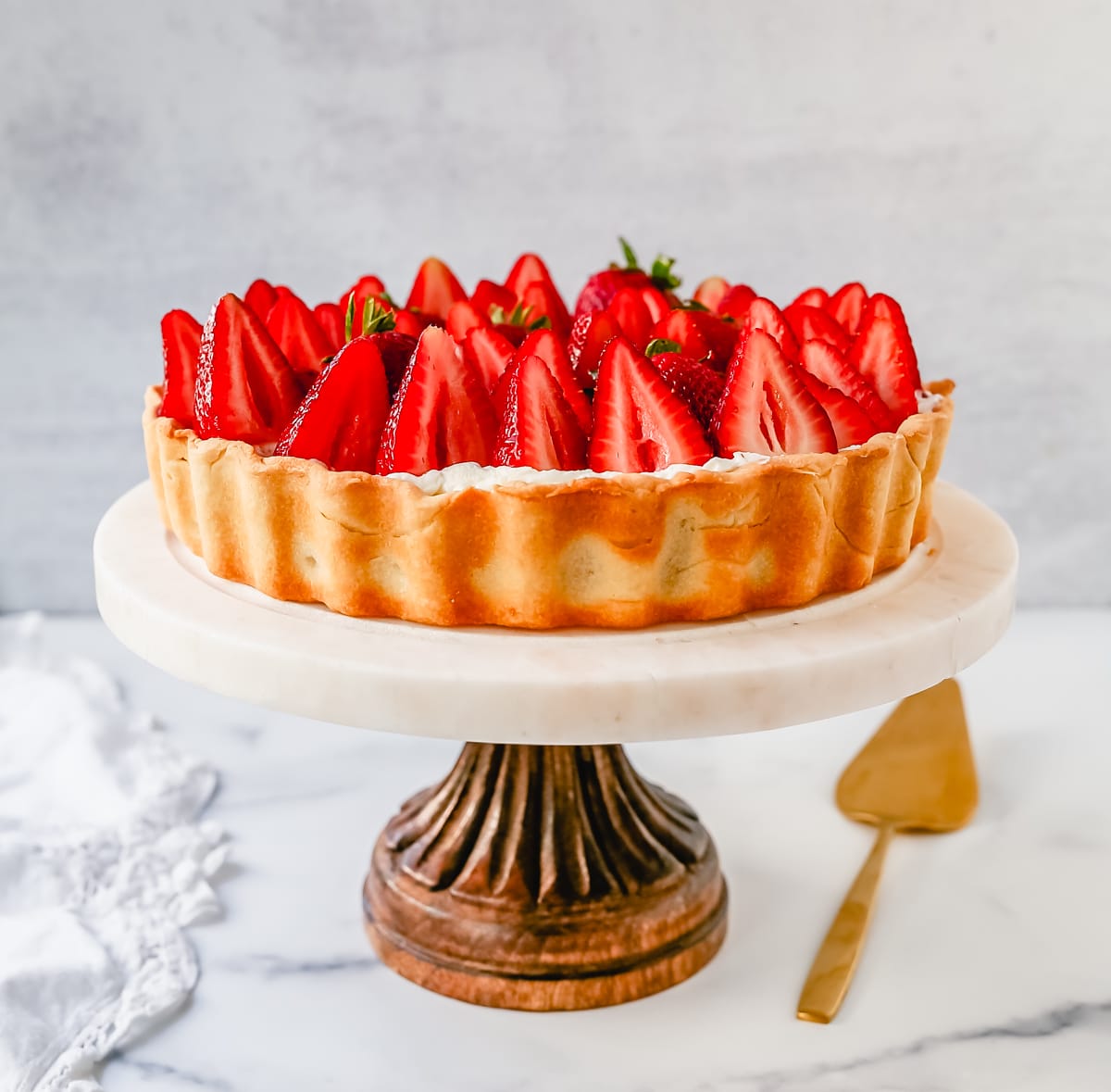 Strawberry Cream Cheese Tart — made with a buttery tart crust, sweet vanilla cream cheese filling, and fresh strawberries with a shiny glaze. The perfect easy Summer strawberry dessert.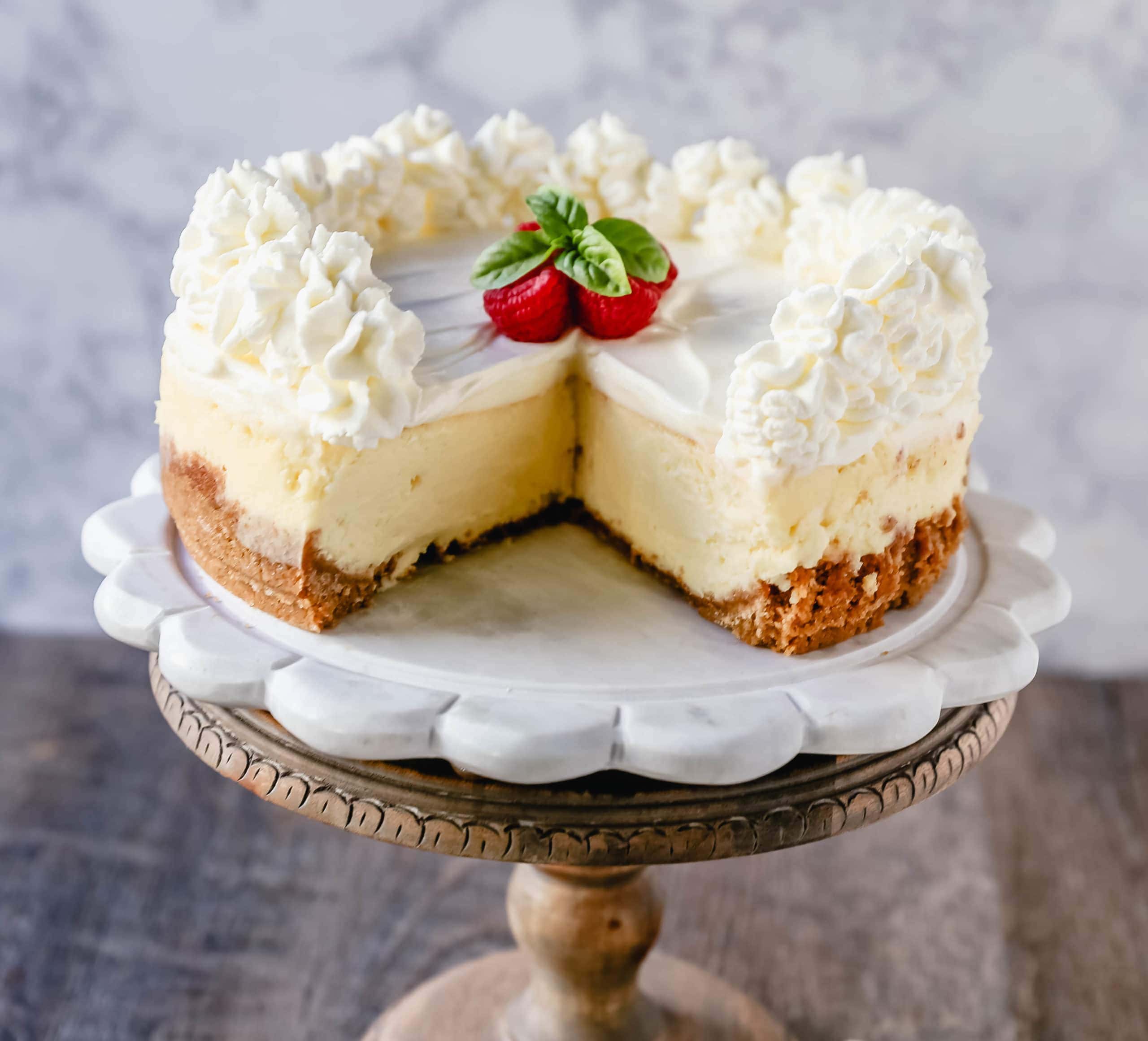 Vanilla Cheesecake — How to make the creamiest, dreamiest, richest vanilla cheesecake with a buttery graham cracker crust. All of the tips and tricks for making the perfect cheesecake!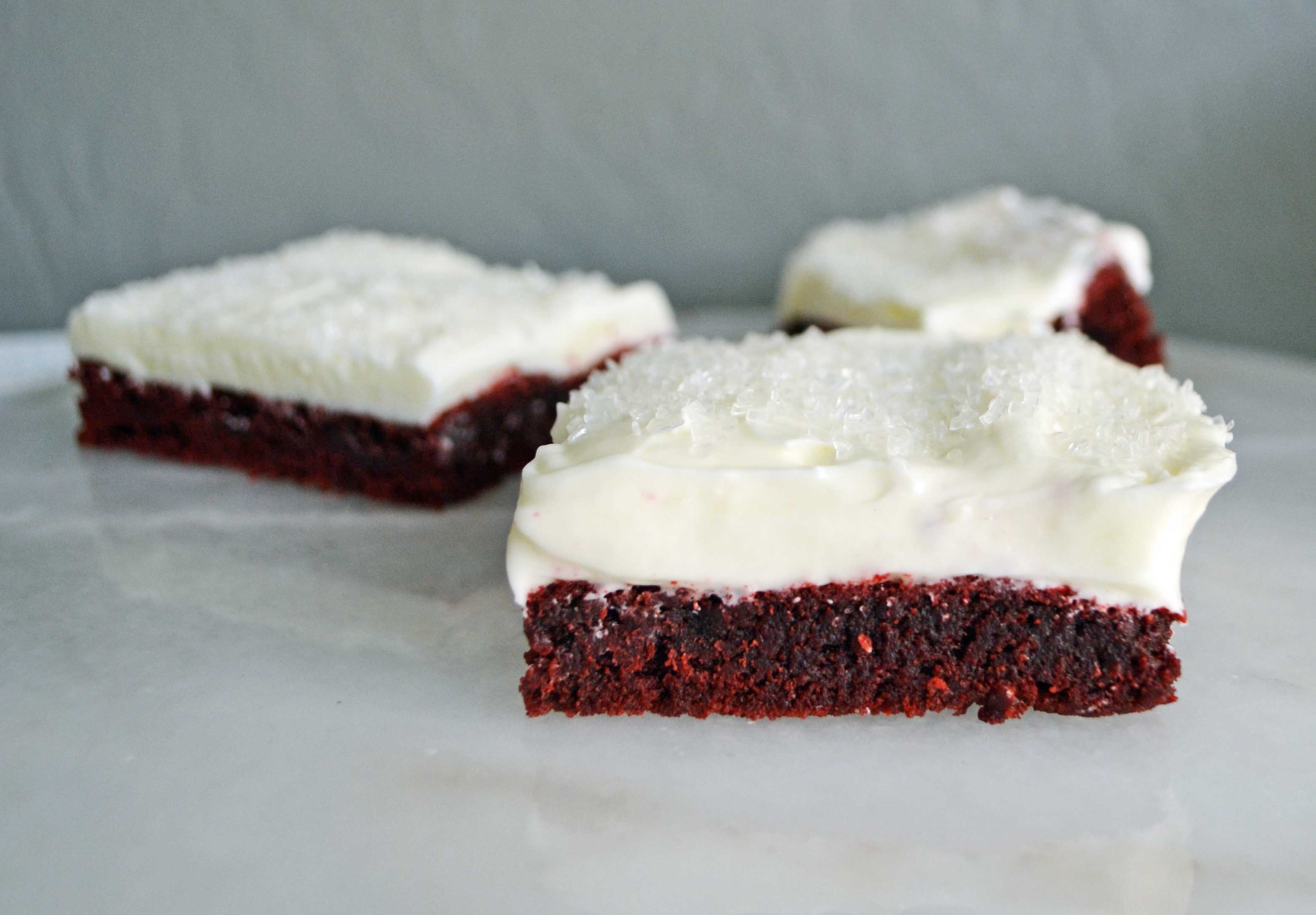 Red Velvet Sugar Cookie Bars — If you love the taste of red velvet cake but don't want to go through all of the work, these are the bars for you. Simple red velvet sugar cookie dough baked in a pan and topped with sweet cream cheese frosting.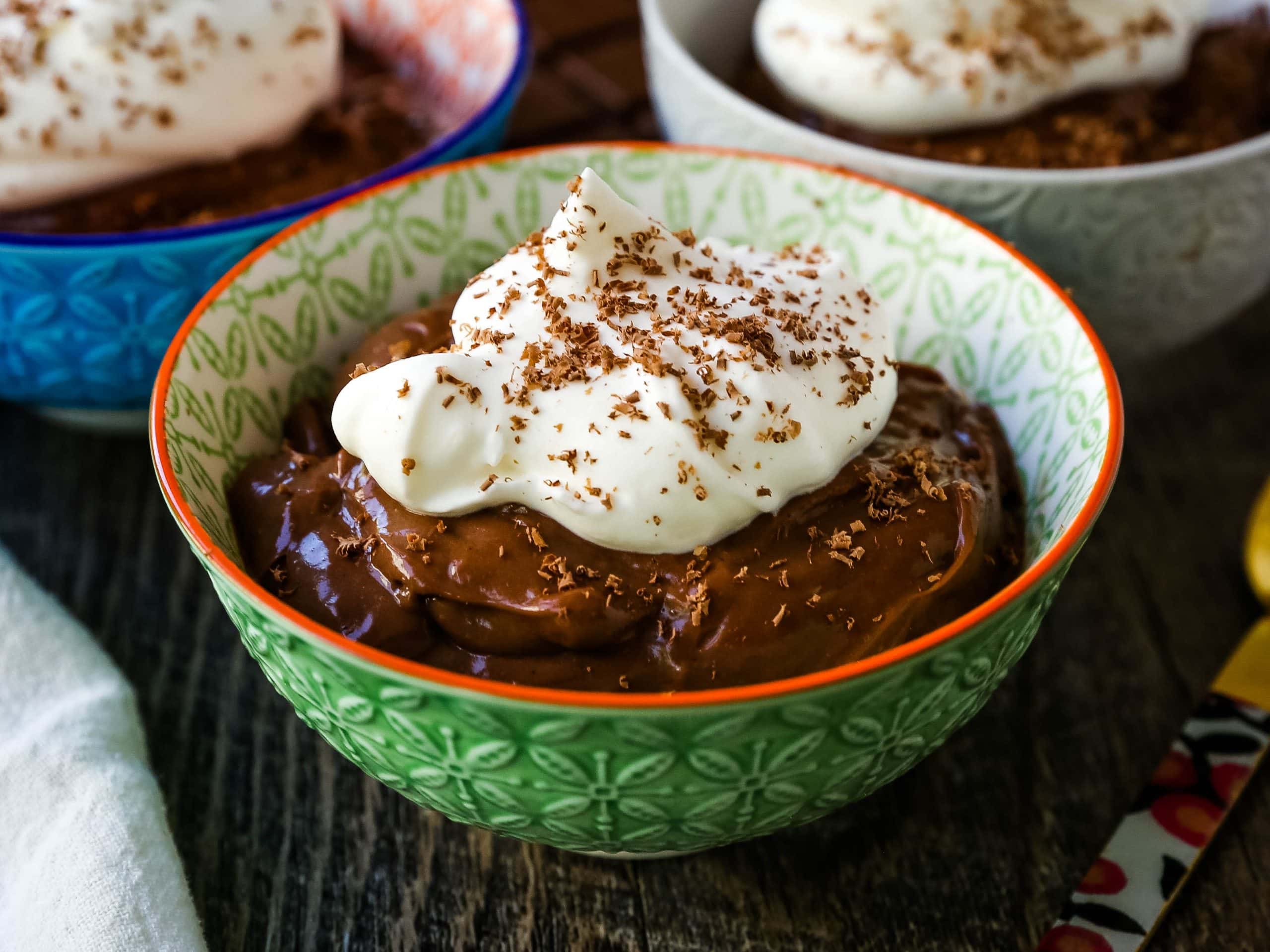 Chocolate Pudding — Rich, decadent homemade chocolate pudding made with only 5 simple ingredients. The best chocolate pudding recipe!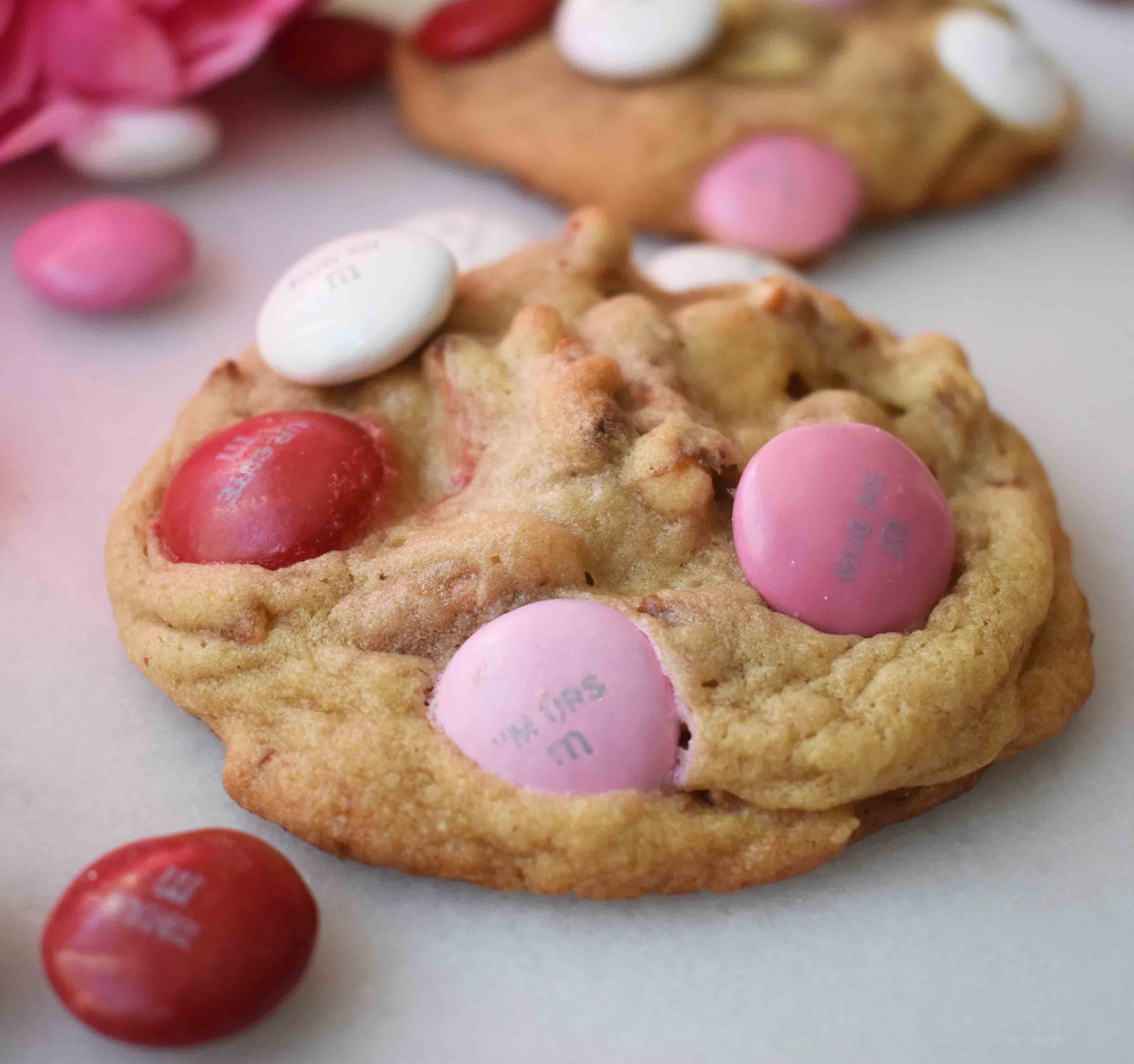 Valentine's Day Pretzel M & M Cookies — a salty sweet cookie made with M & M's and crunchy pretzels.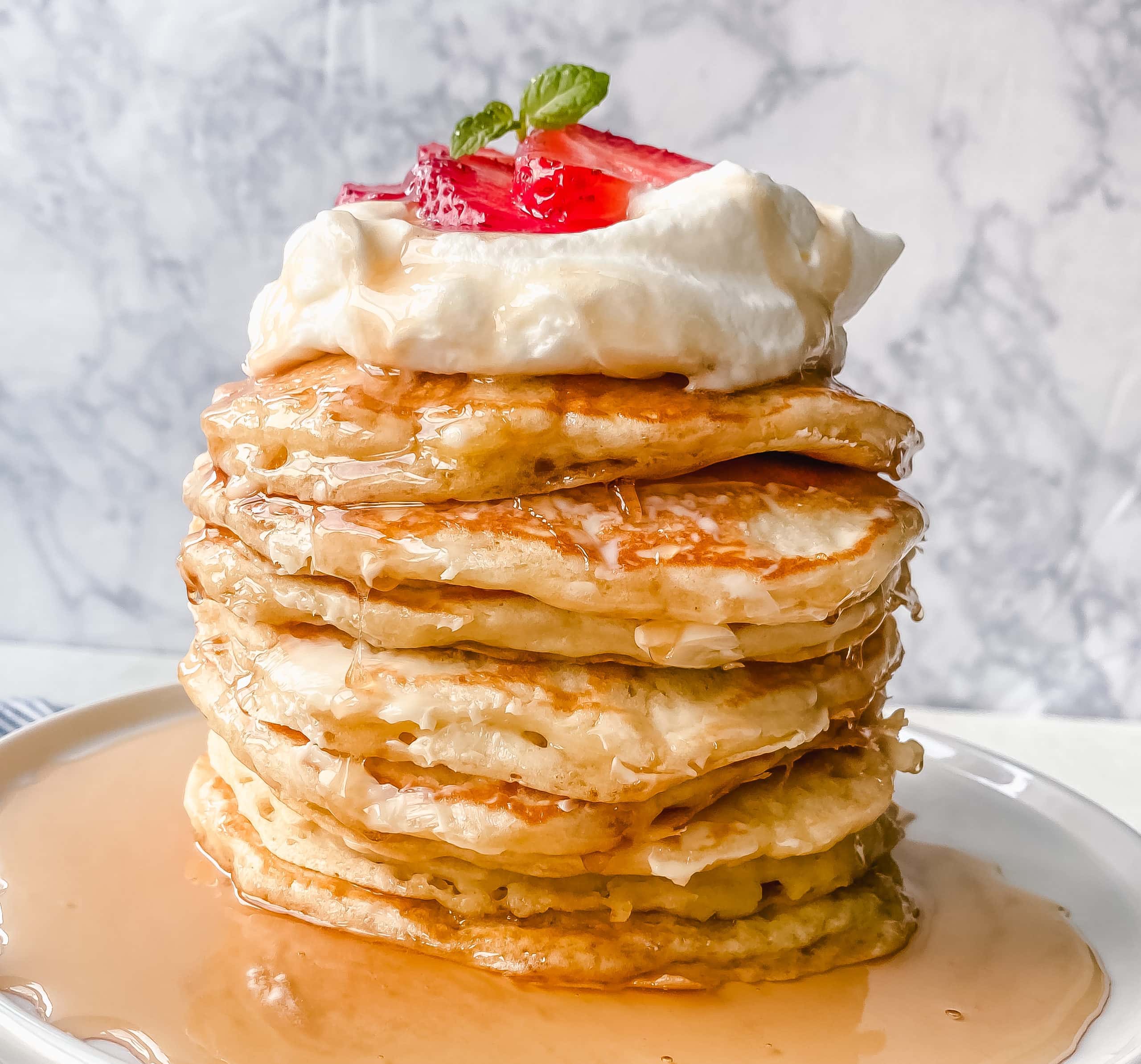 Goldie's Buttermilk Pancakes or Sweet Cream Ricotta Pancakes — Pancakes are a tradition for our Valentine's day breakfast. These two recipes are hands-down our favorite pancake recipes.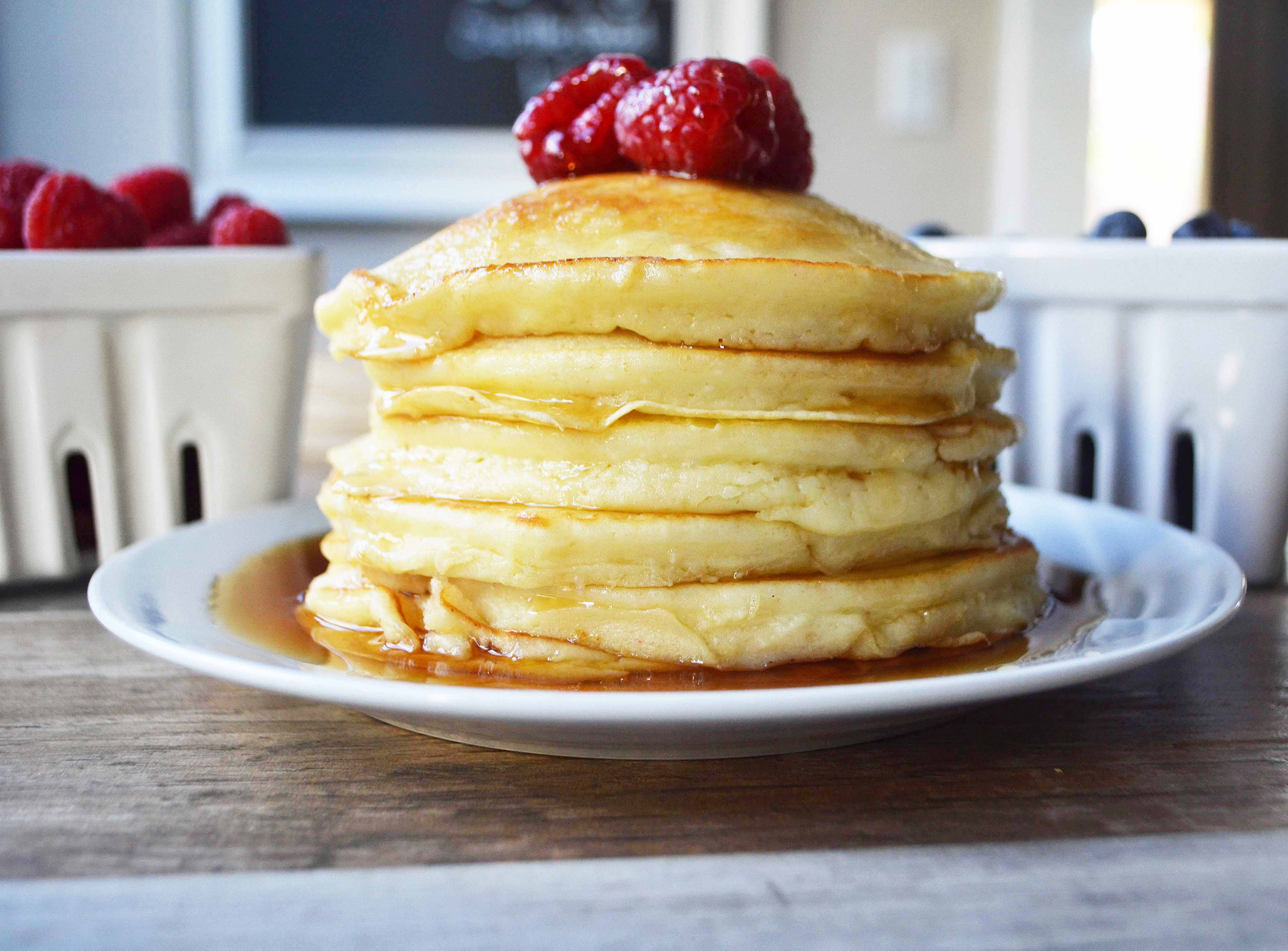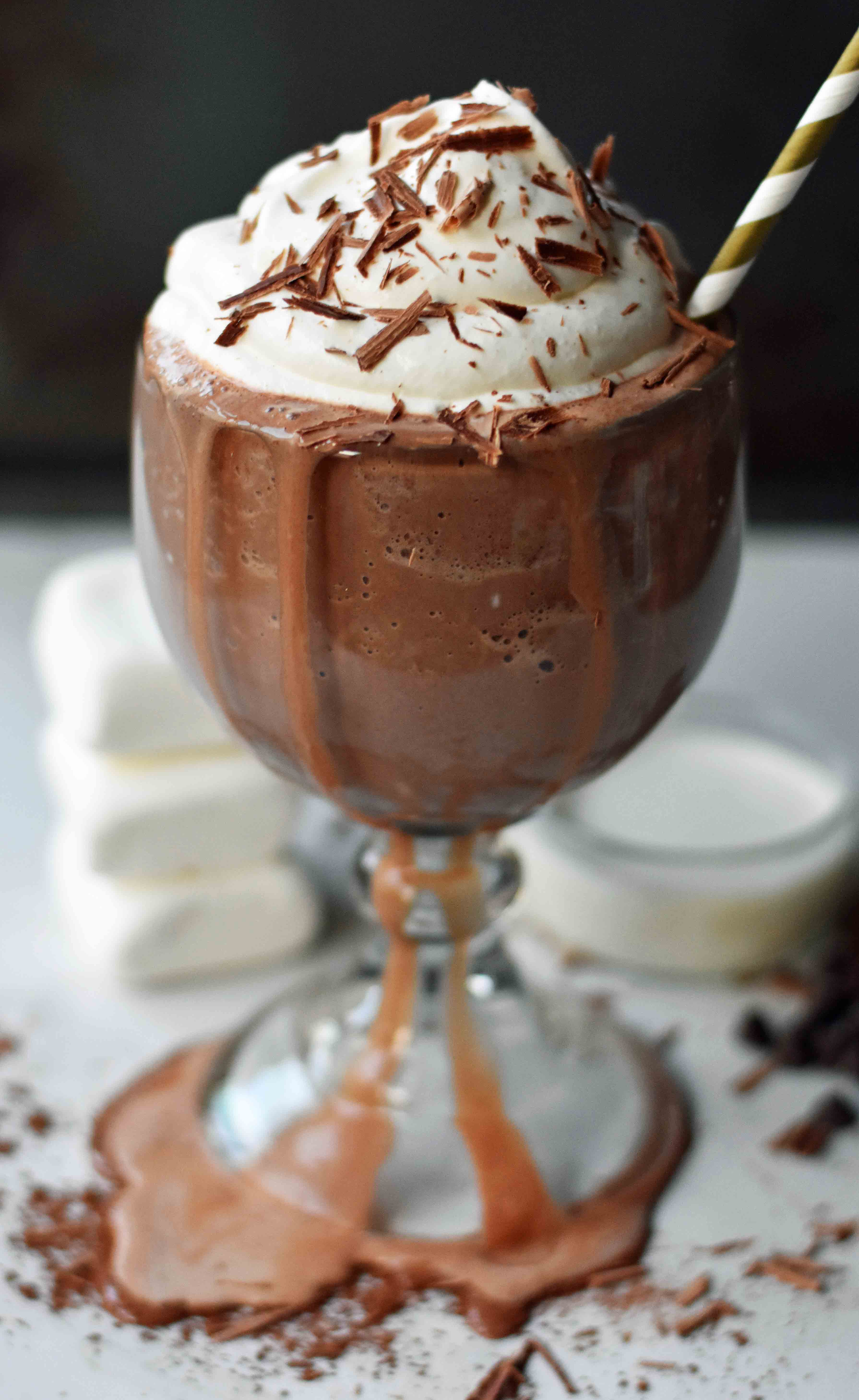 Frozen Hot Chocolate — the dessert that made NYC's Serendipity Restaurant famous. Rich homemade chocolate drink topped with fresh whipped cream and chocolate shavings. Perfect to share with your Valentine.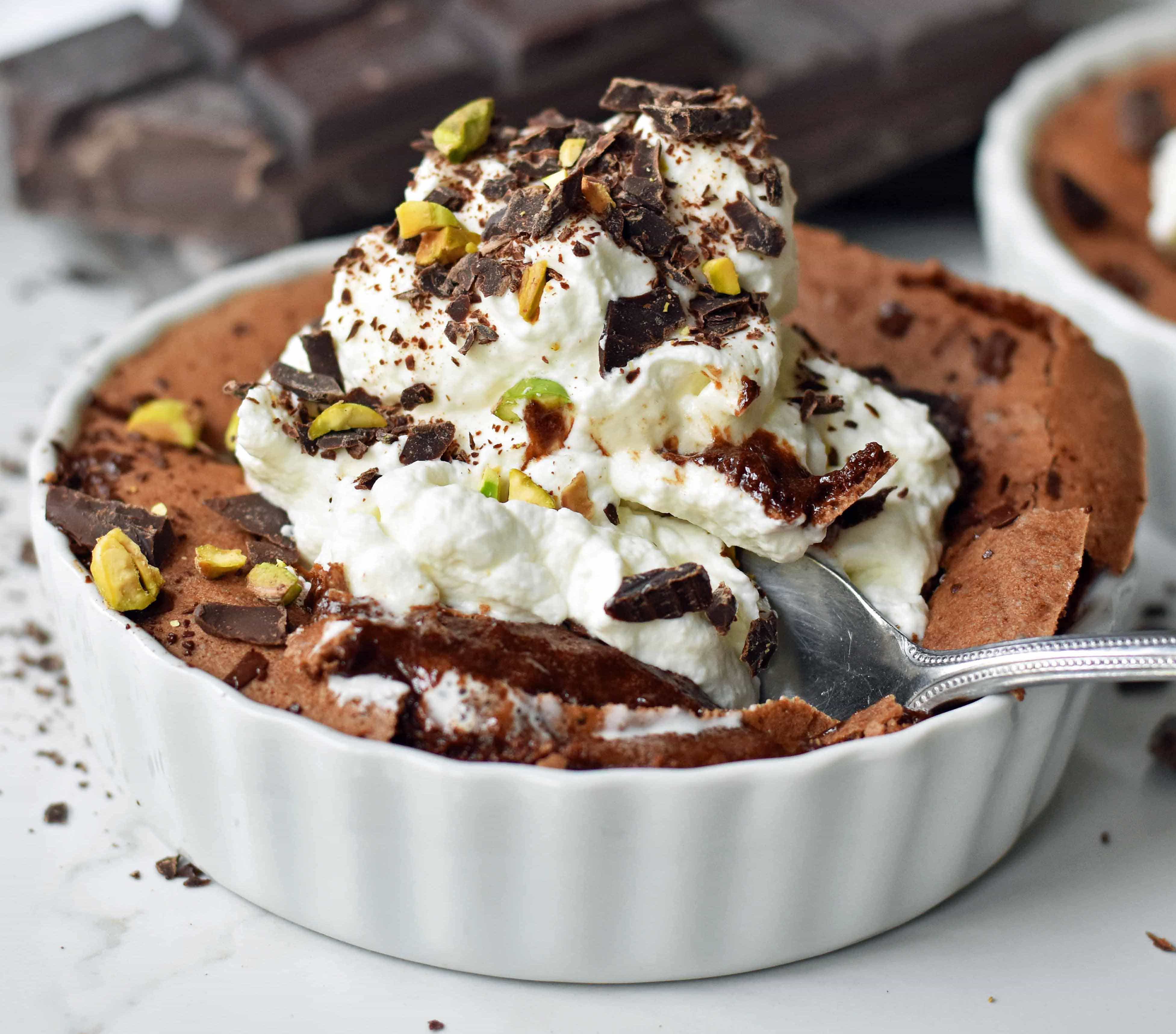 Flourless Chocolate Molten Lava Cakes — this is a chocolate lover's dream dessert. Made with only 5 simple ingredients and can be made in less than 30 minutes. A favorite chocolate dessert!
Strawberry Cheesecake Truffle Cake Balls — homemade cake mixed with strawberry cream cheese frosting and dipped in white chocolate and sparkling sugar.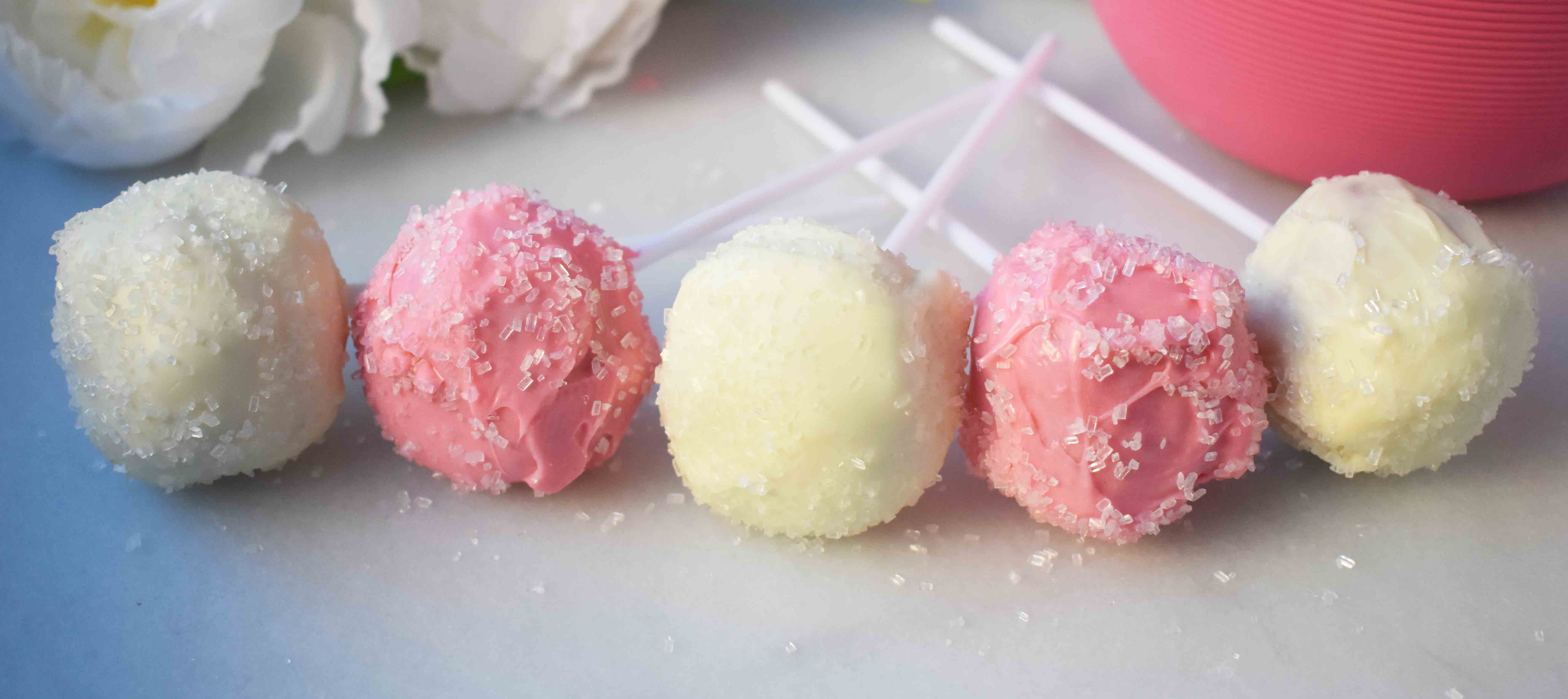 Growing up, Valentine's Day was a big deal in our home. It is one of my Mom's favorite holidays and she went "all out" to make sure we felt extra loved and special on that day. I am sharing some of my treasured family traditions and delectable Valentine's Day recipes.  We have it all from homemade sugar cookies to a decadent chocolate cake.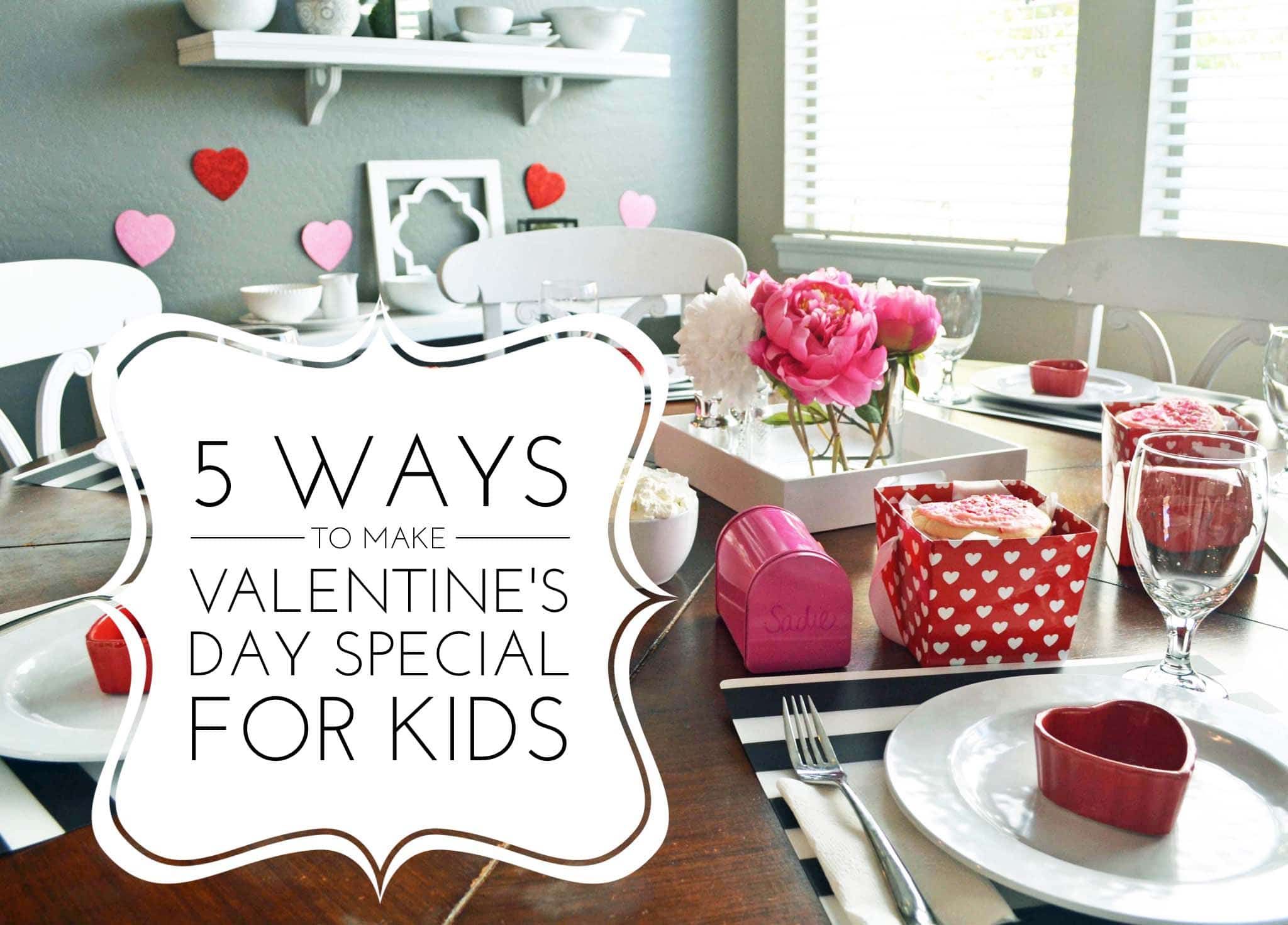 How to Make Valentine's Day Special for Kids — my Mom found ways to make it less about whether or not they received a gift or valentine from a boy or girl but more about making us feel loved at home.  Here are some ways to make Valentine's Day special at home.
I hope you love all of these Valentine's Day recipes and traditions. What do you like to make on Valentine's Day?