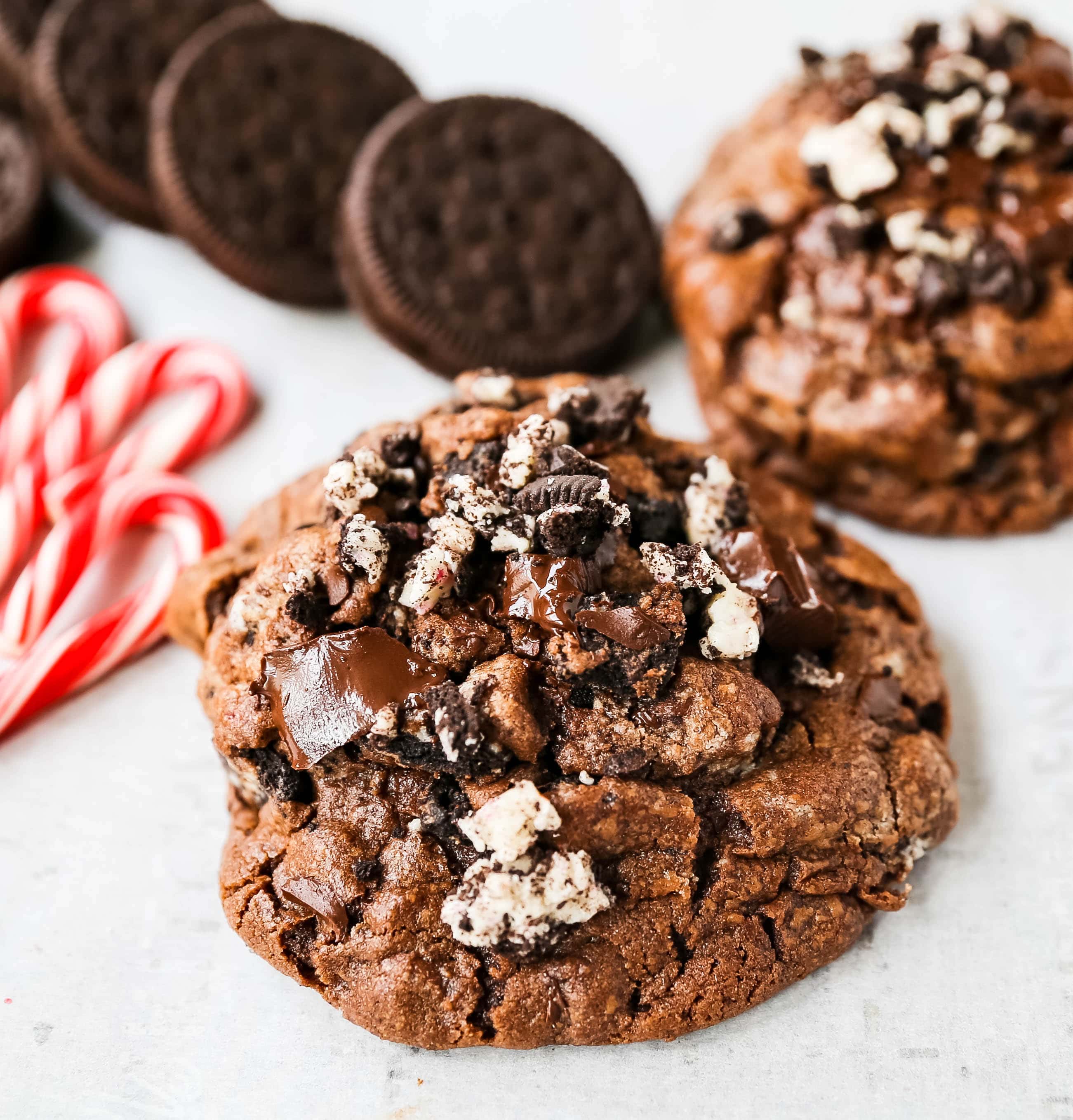 Chocolate Peppermint Candy Cane Oreo Cookies
The best chocolate peppermint cookies. Double chocolate cookies with Trader Joe's famous candy cane Joe Joe's Oreo cookies.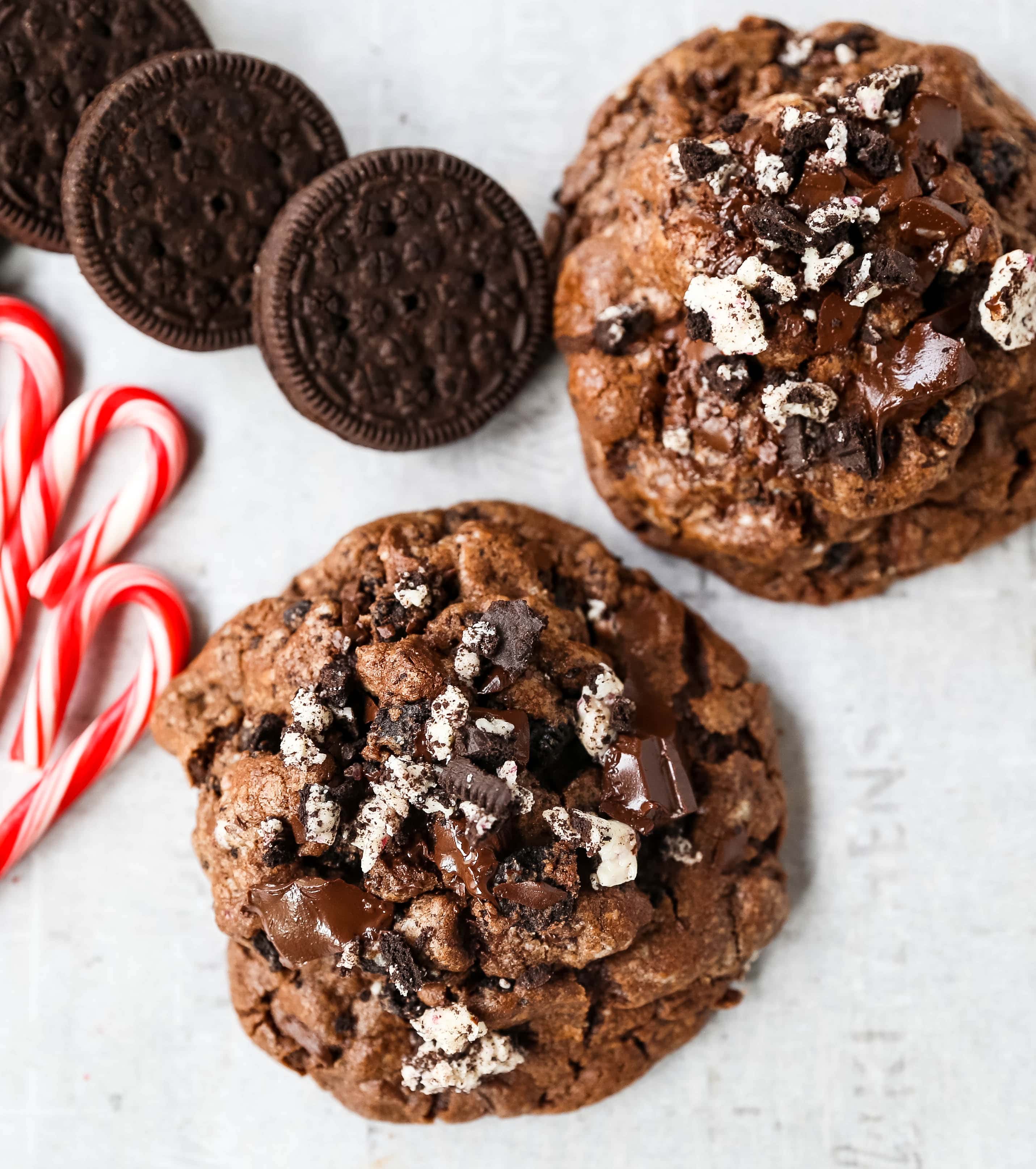 It's Day #2 of Cookie Week and I am bringing all of my chocolate mint lovers a cookie they will embrace. How many of you love the famous Trader Joe's Candy Cane Jo Joe's? They are basically an OREO but better and made with a candy cane peppermint filling. People go crazy for these during the holidays so why not put them into a decadent chocolate cookie?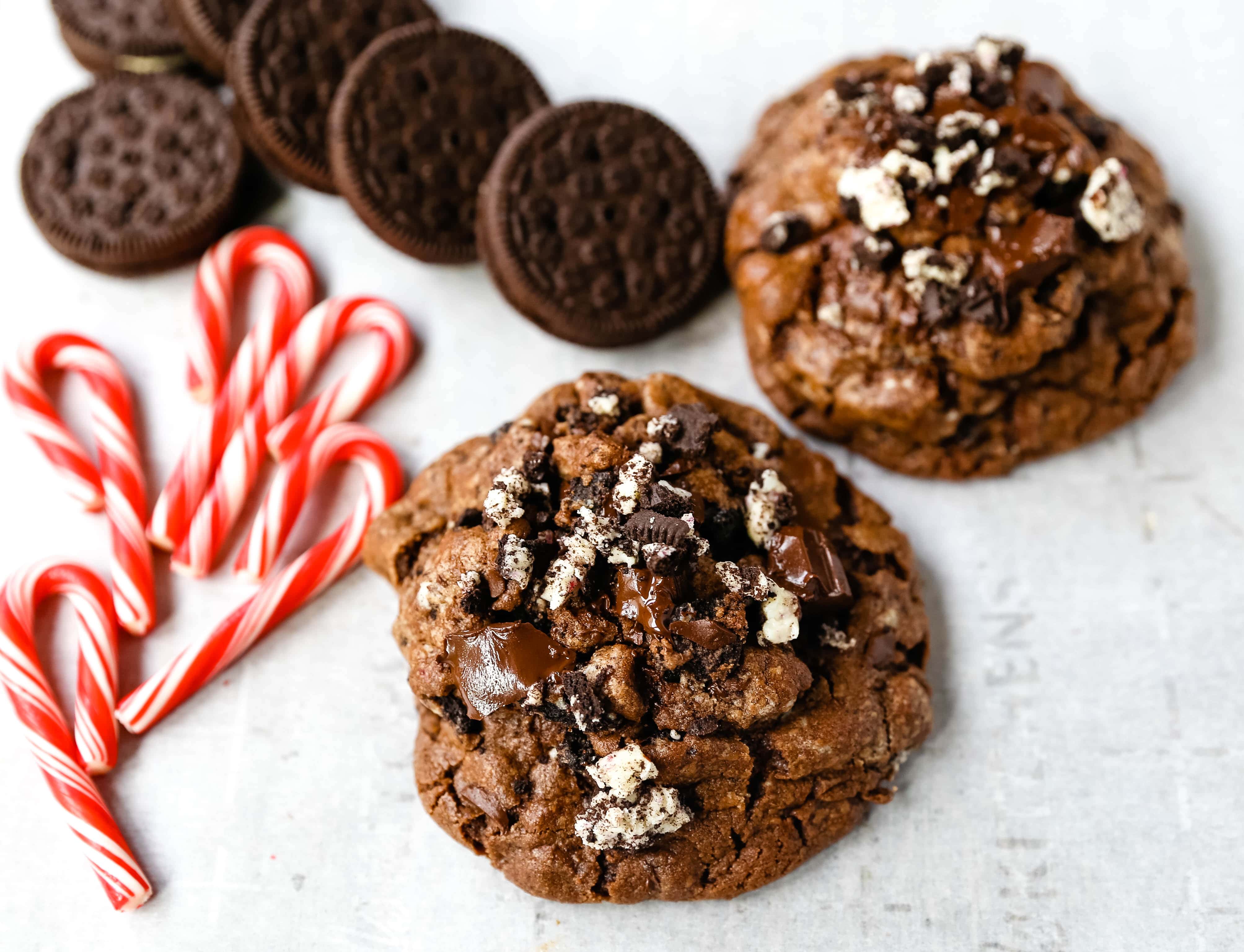 This Chocolate Peppermint Cookie starts with rich double chocolate chip cookie dough loaded with semisweet chocolate chips and candy cane Oreo cookies. You can use Trader Joe's candy cane Jo Joe's or Mint or Peppermint Bark OREO's (you can find these at most grocery stores).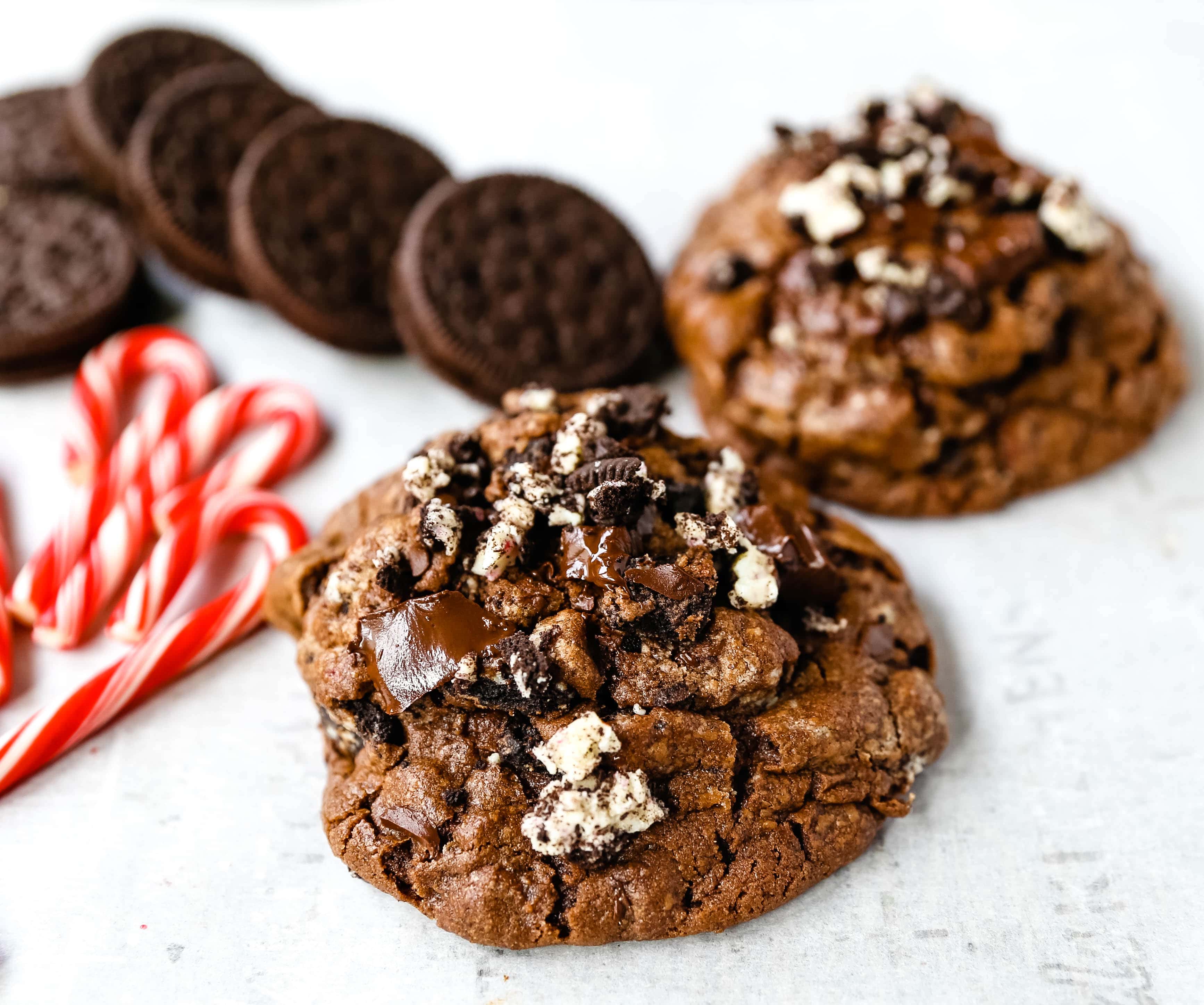 How to make Chocolate Peppermint Candy Cane Oreo Cookies:
Use cold butter, cut into very small cubes. The key is to cut the butter with a knife into small cubes, making it easier to cream with the sugar. It is important for them to meld together to break down the graininess of the sugar. Cream for at least 4 minutes on high until light and fluffy.
Use good high quality cocoa, if at all possible.
Use a mix of cake flour and all-purpose flour. Why cake flour? When you use cake flour, it creates a more TENDER crumb on the cookie which creates a mouth watering texture.
Another game changer is cornstarch. It also helps to create and soft and tender cookie.
Stir in peppermint OREO cookies and mix until there are chunks of Oreo cookies throughout the dough. Stir in semisweet or milk chocolate chips.
Bake at high heat. You want to shock these Dark Chocolate Peppermint Cookies with high heat so they don't spread too rapidly. It helps keep their shape and make those crispy edges.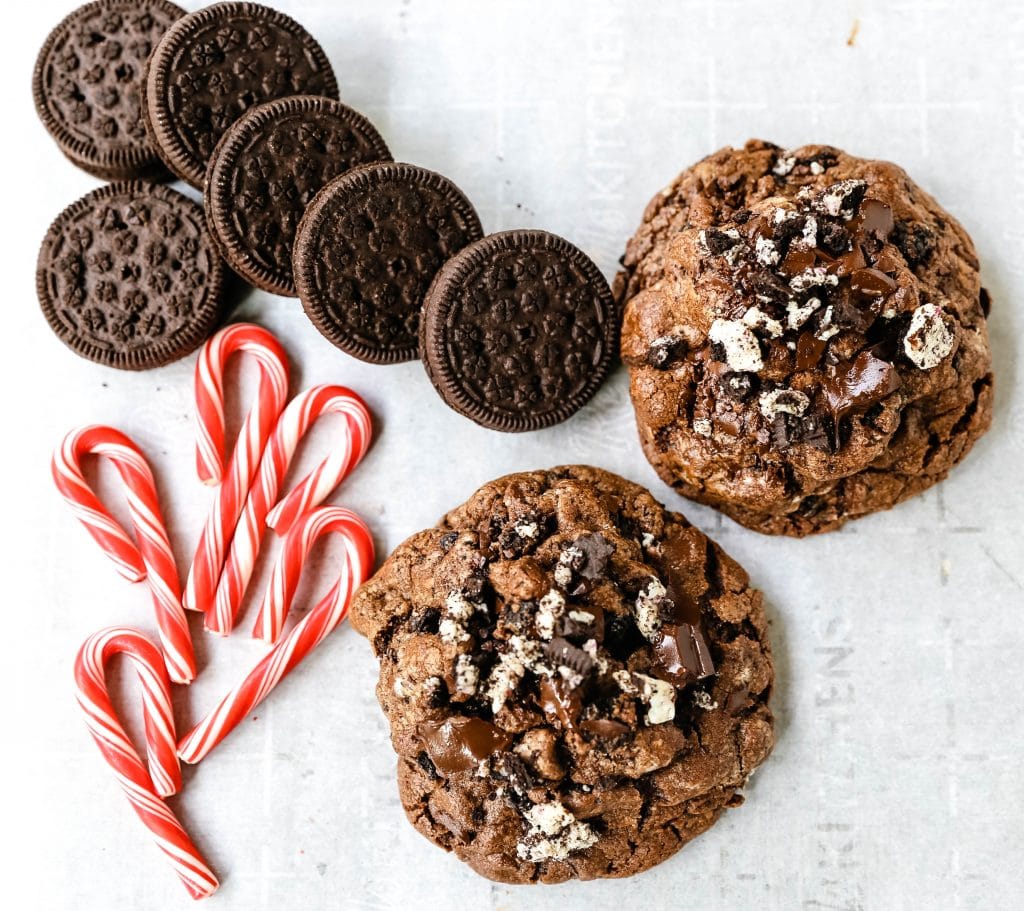 CHRISTMAS COOKIES and GOODIES RECIPES: