Here are 40 Friendsgiving Ideas on how to create the perfect Friendsgiving Dinner Party. The best Friendsgiving menu plus tips for making a beautiful table and how to plan it.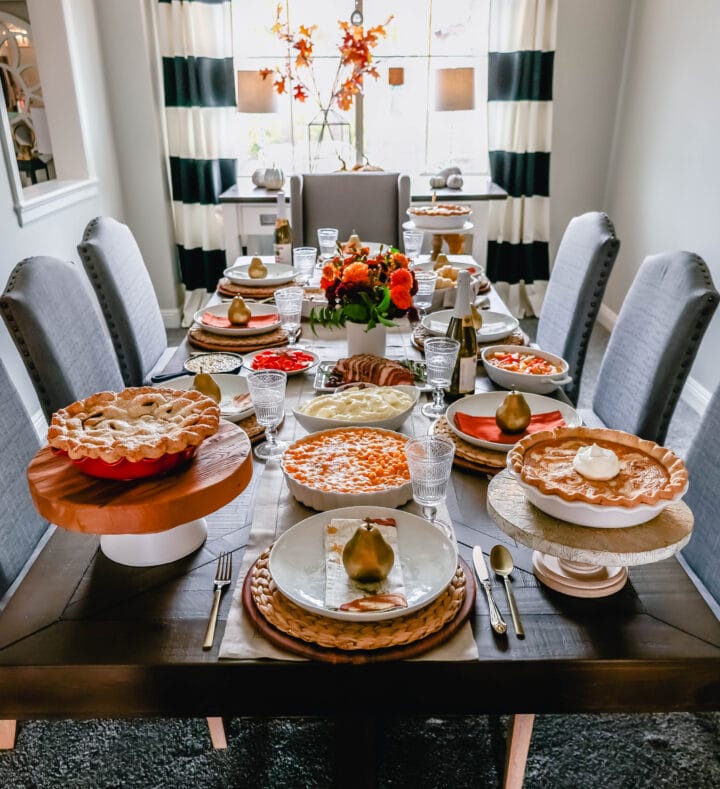 What is Friendsgiving?
It is a Thanksgiving celebration with one's friends. Friendsgiving is a blend of friend and Thanksgiving, and it refers to a large meal eaten with friends either on or near Thanksgiving. It is an opportunity to share Thanksgiving dinner with a group of friends.
How to throw a Friendsgiving Dinner:
It all starts off with a plan! Set a date and get the invitations out (I love to use Canva to design invites because it is so easy!)
First, start off by making a list of all of the friends who you would like to invite. Ask them what they would like to bring from the Friendsgiving menu ideas below.
Make a list of what tasks can be done ahead of time. I like to prepare and set the table 1-2 days ahead of time. Make any floral arrangement (more details below) or tablescape 1 day ahead of time.
Start cooking several days before. I suggest what dishes can be made ahead of time below.
Prepare a music playlist (music suggestions for Friendsgiving are below) to create the perfect ambiance.
Light some candles and enjoy a delicious meal with your close friends.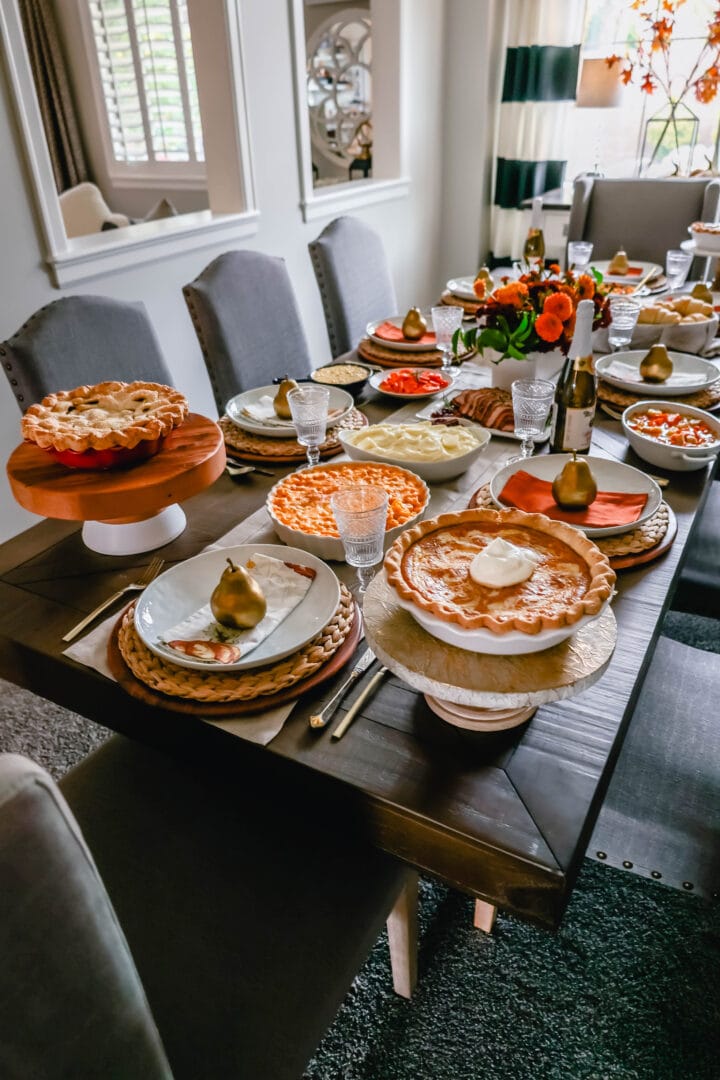 What to serve at Friendsgiving:
Food and Friends is the most important part of Friendsgiving! You can serve a traditional Thanksgiving meal and it is usually served potluck style. Here is a list of foods to serve at your next Friendsgiving dinner party.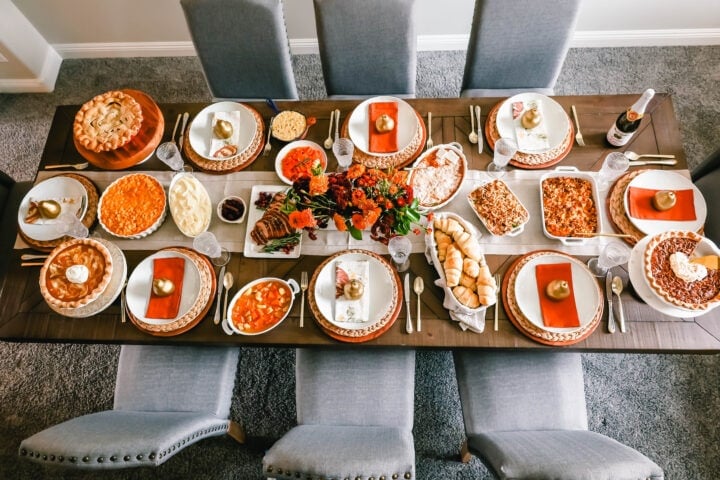 FRIENDSGIVING MENU:
Find 50 THANKSGIVING and FRIENDSGIVING RECIPES below…
SMOKED TURKEY RECIPE: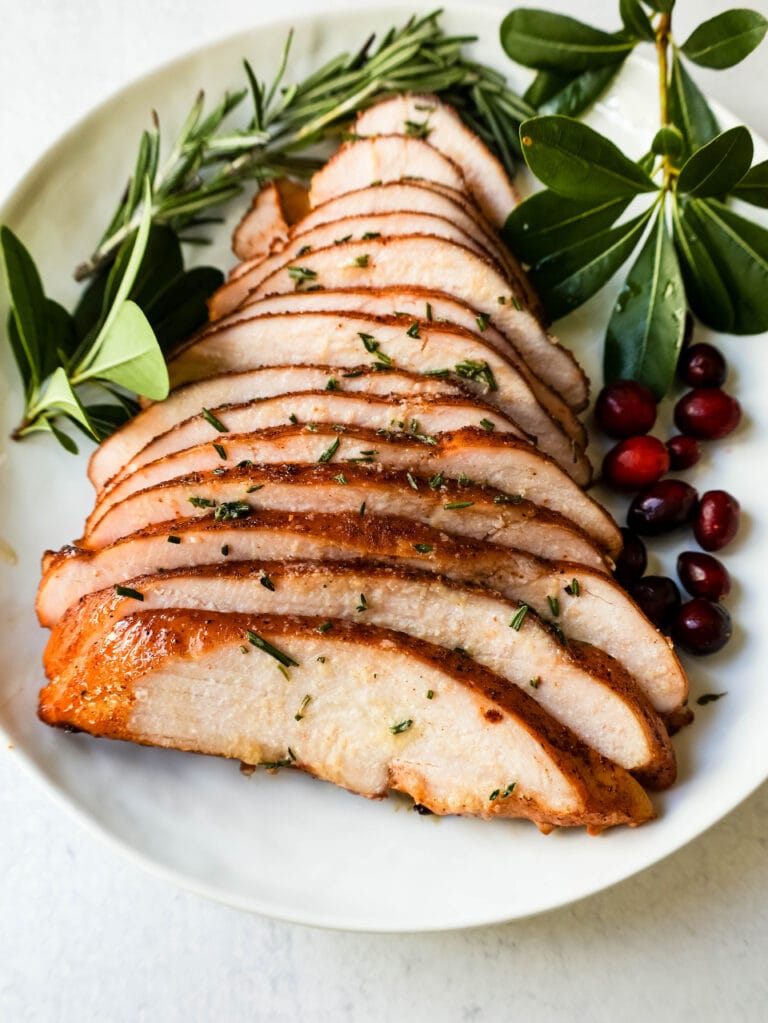 Smoked Turkey Breast with Garlic Herb Butter
—
This Smoked Turkey Breast is juicy and flavorful with the perfect amount of crust. This cooks low and slow for the best smoked turkey!
POPULAR THANKSGIVING + FRIENDSGIVING SIDE DISHES:
POTATOES: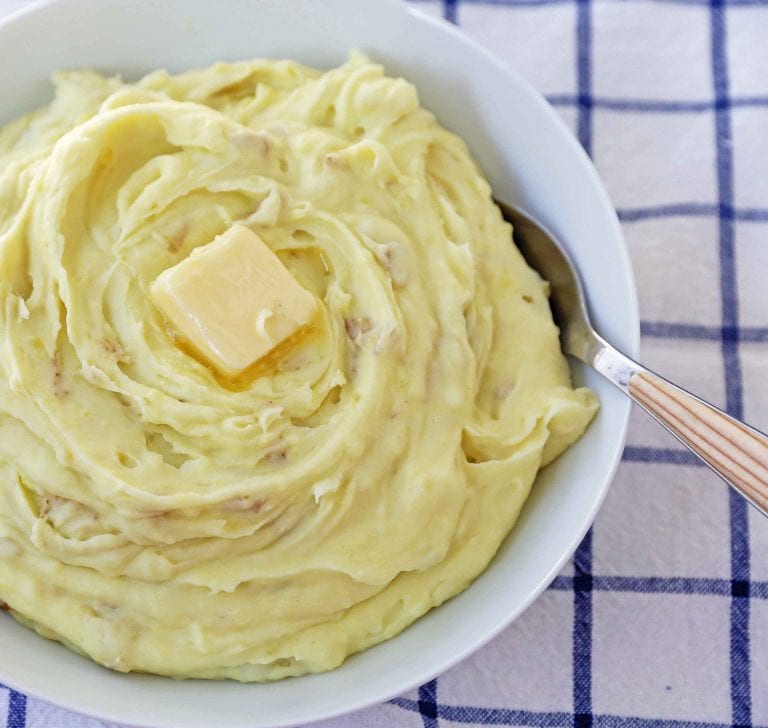 Perfect Creamy Mashed Potatoes — Classic mashed potatoes that stay creamy! A few tips and tricks for making perfect mashed potatoes every single time.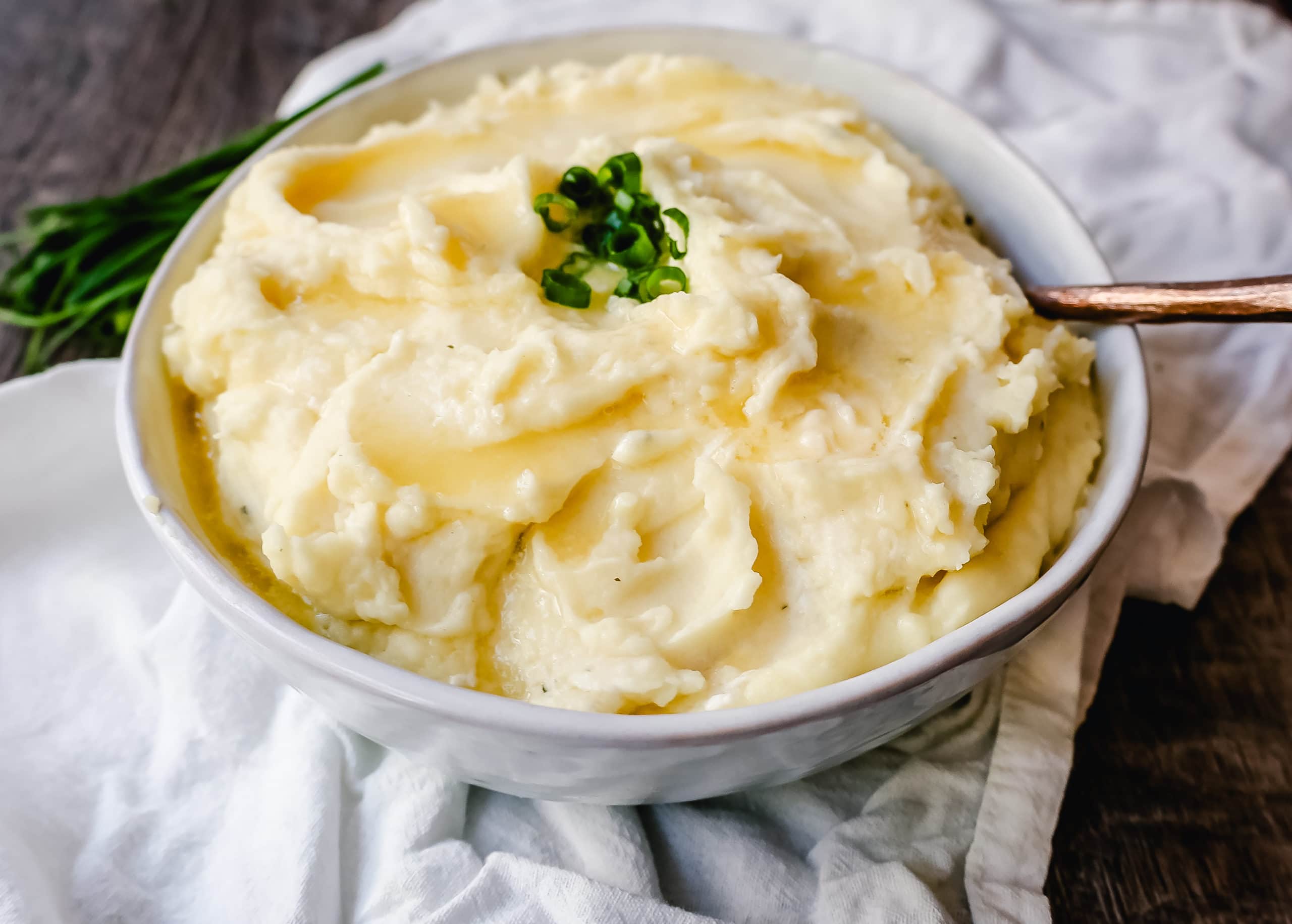 Boursin Cheese Creamy Mashed Potatoes — Creamy mashed potatoes made with garlic herb Boursin cheese. This brings so much flavor that you don't even need the gravy!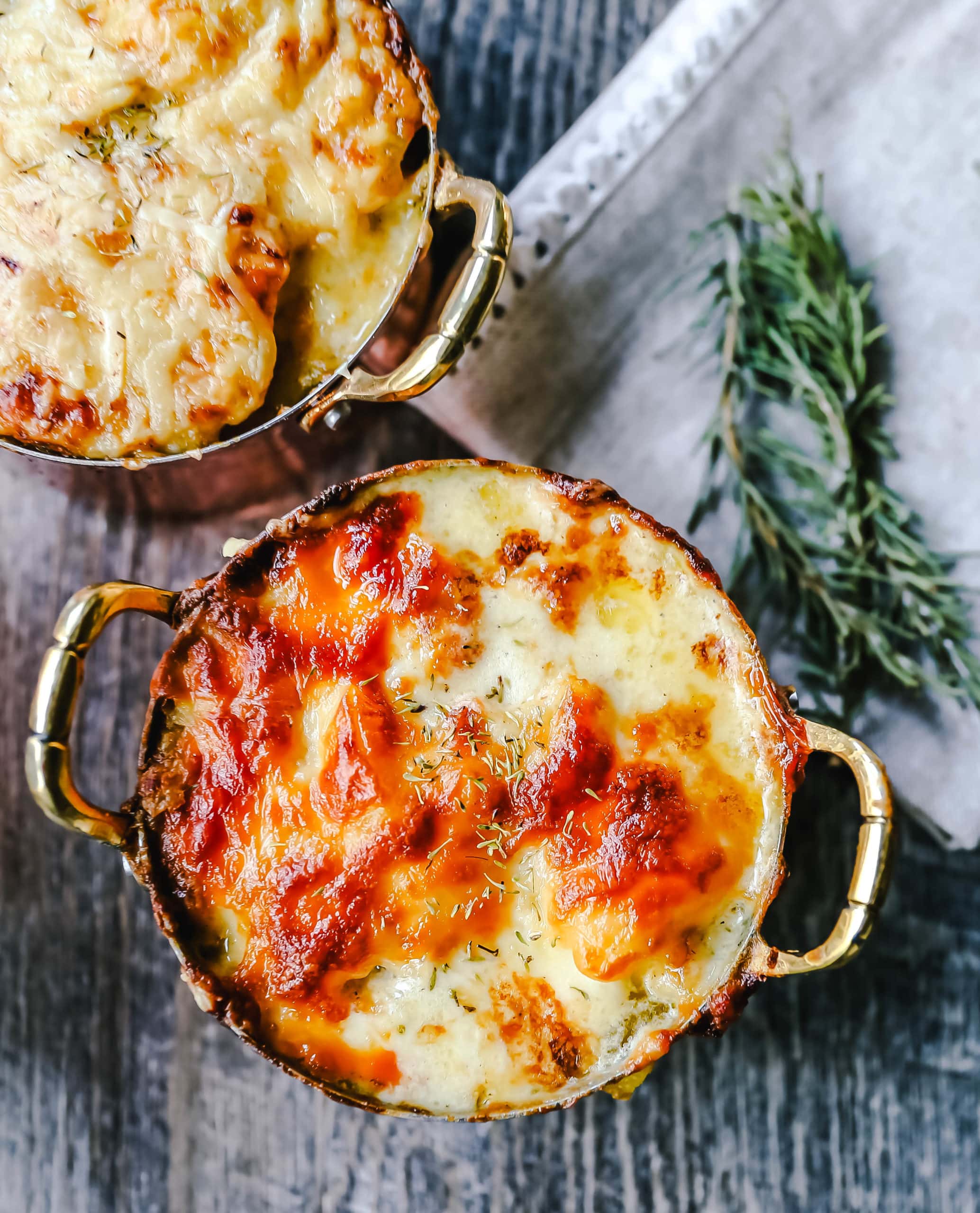 Cheesy Potatoes Au Gratin — tender potatoes in a homemade cream sauce topped with melted cheddar cheese. A classic side dish!
SWEET POTATOES: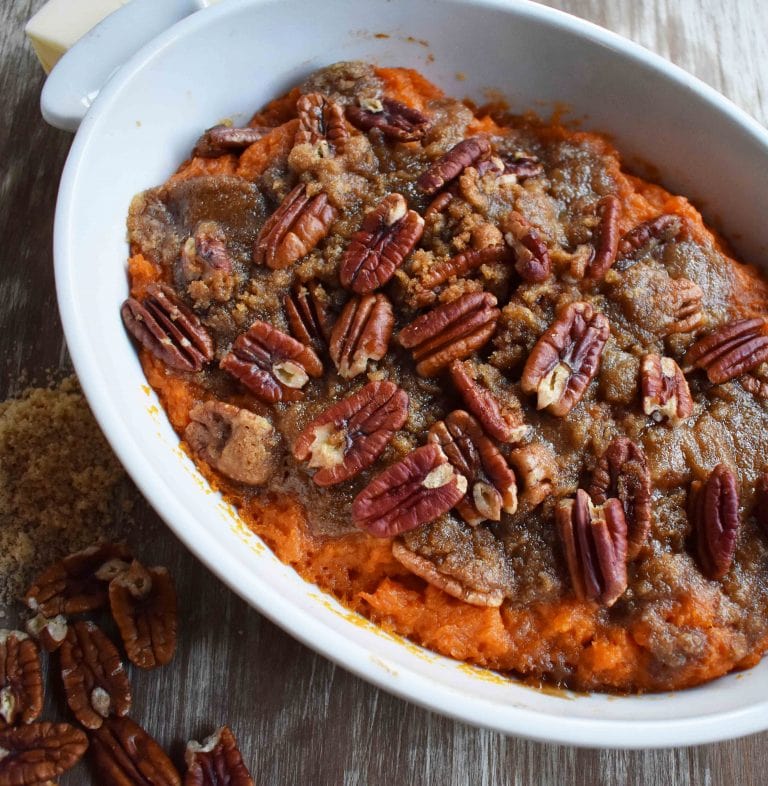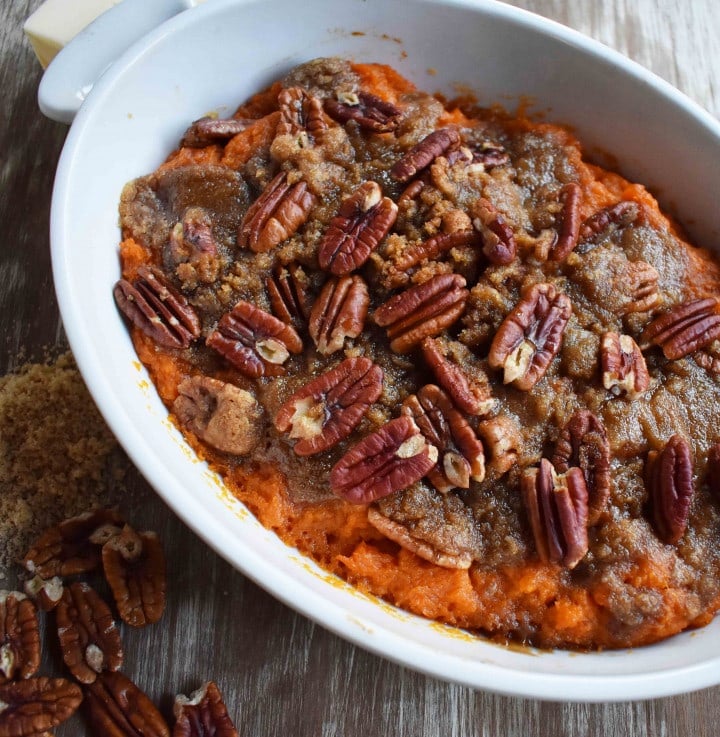 Sweet Potato Brown Sugar Pecan Bake — What is a Thanksgiving without sweet potatoes? Creamy cinnamon vanilla sweet potatoes topped with a brown sugar pecan praline topping.
Sweet Potatoes with Marshmallows and Streusel — Creamy whipped mashed potatoes with brown sugar streusel topping and toasted marshmallows. A gourmet version of a Thanksgiving staple!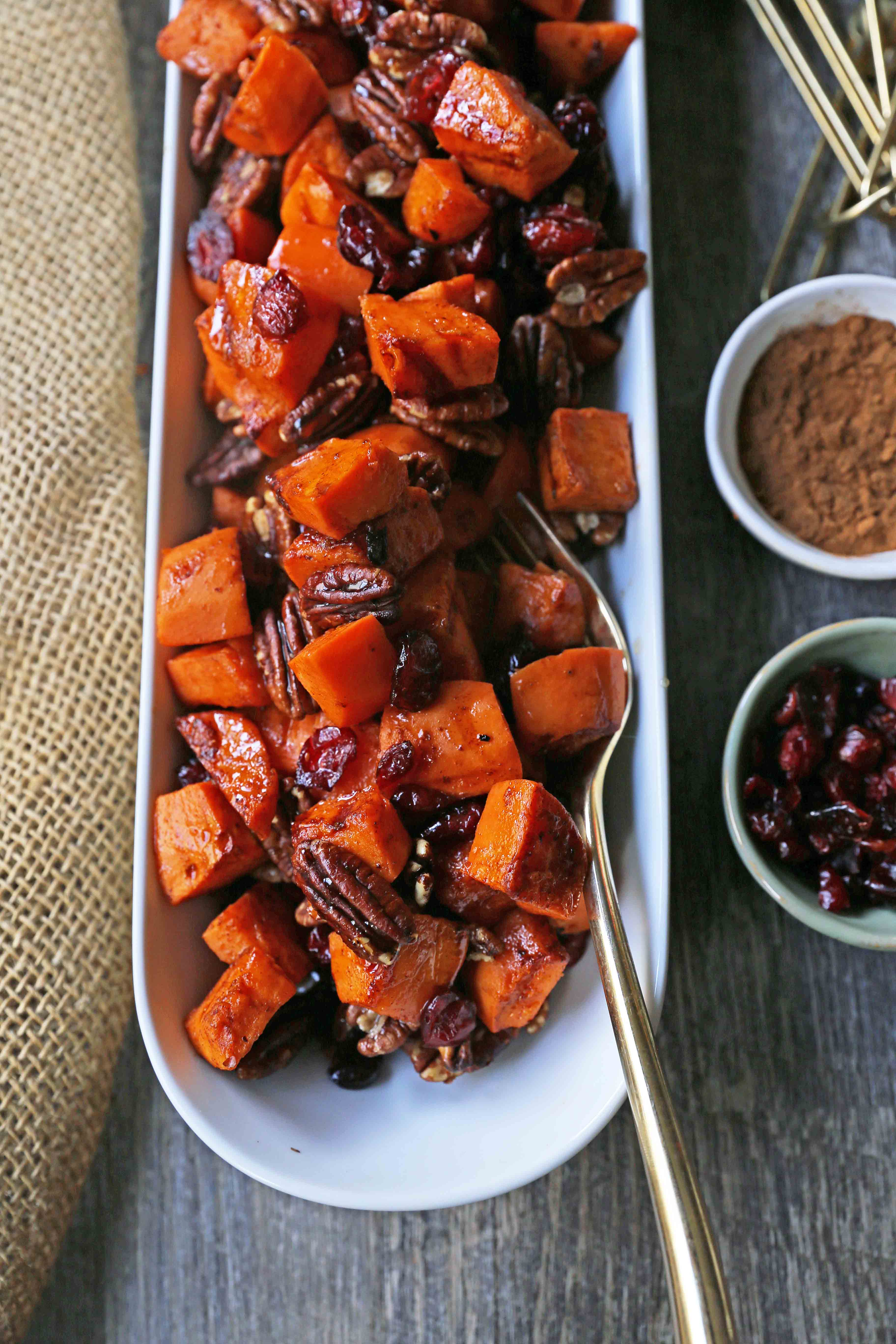 Roasted Sweet Potatoes with Pecans and Cranberries — a healthier dairy-free side dish with roasted sweet potatoes, drizzled with olive oil, and real maple syrup and tossed with toasted pecans and dried cranberries.
STUFFING:
Cranberry Apple Sausage Stuffing — A classic stuffing recipe made with sausage, browned butter onions, apples, and cranberries.
Mexican Chorizo Cornbread Stuffing (recipe coming soon!)
CORN: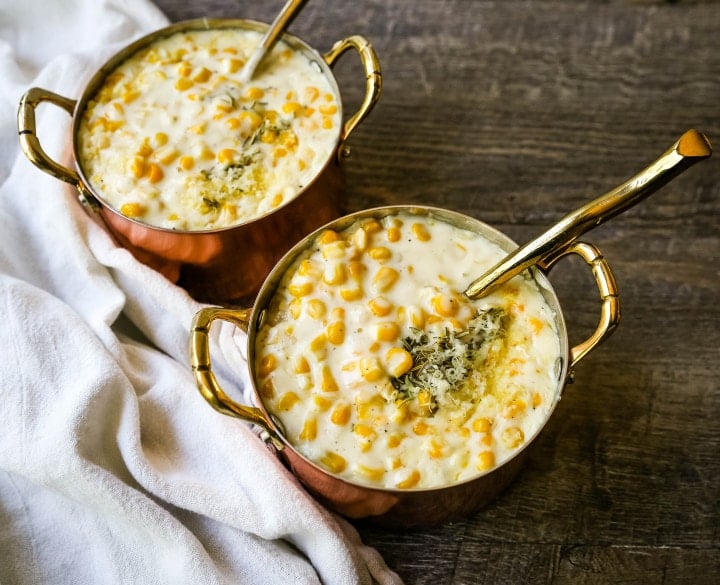 Gulliver's Creamed Corn — A popular side dish for a reason! White shoepeg corn, cream, butter, parmesan cheese, and a touch of sugar. It will be gone in no time!
Spicy Creamed Corn with Pepper Jack Cheese (recipe coming soon!)
GREEN BEANS: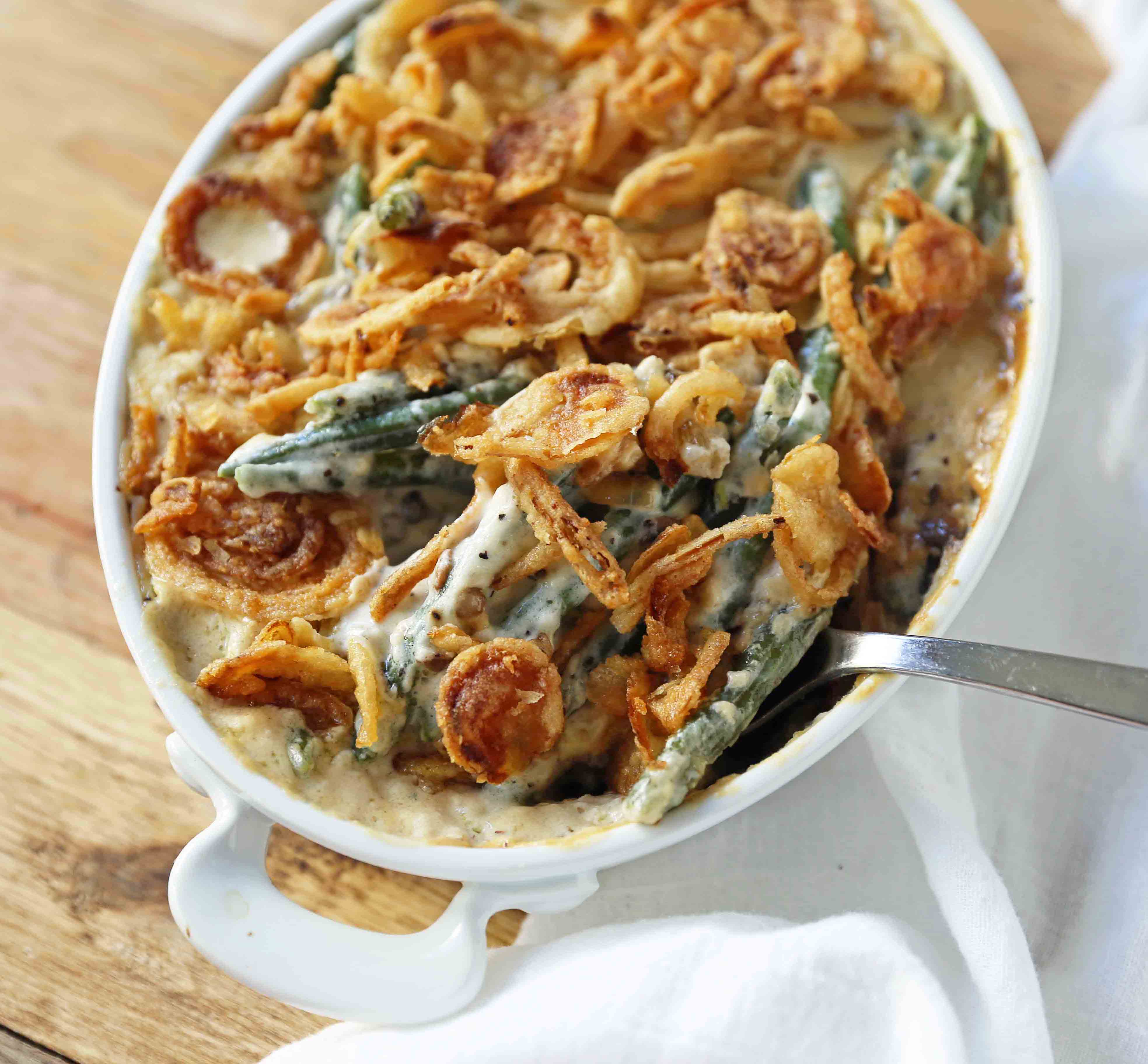 Homemade Green Bean Casserole — a made-from-scratch fresh green bean casserole with a rich, cream sauce topped with fried onions. A classic made even better!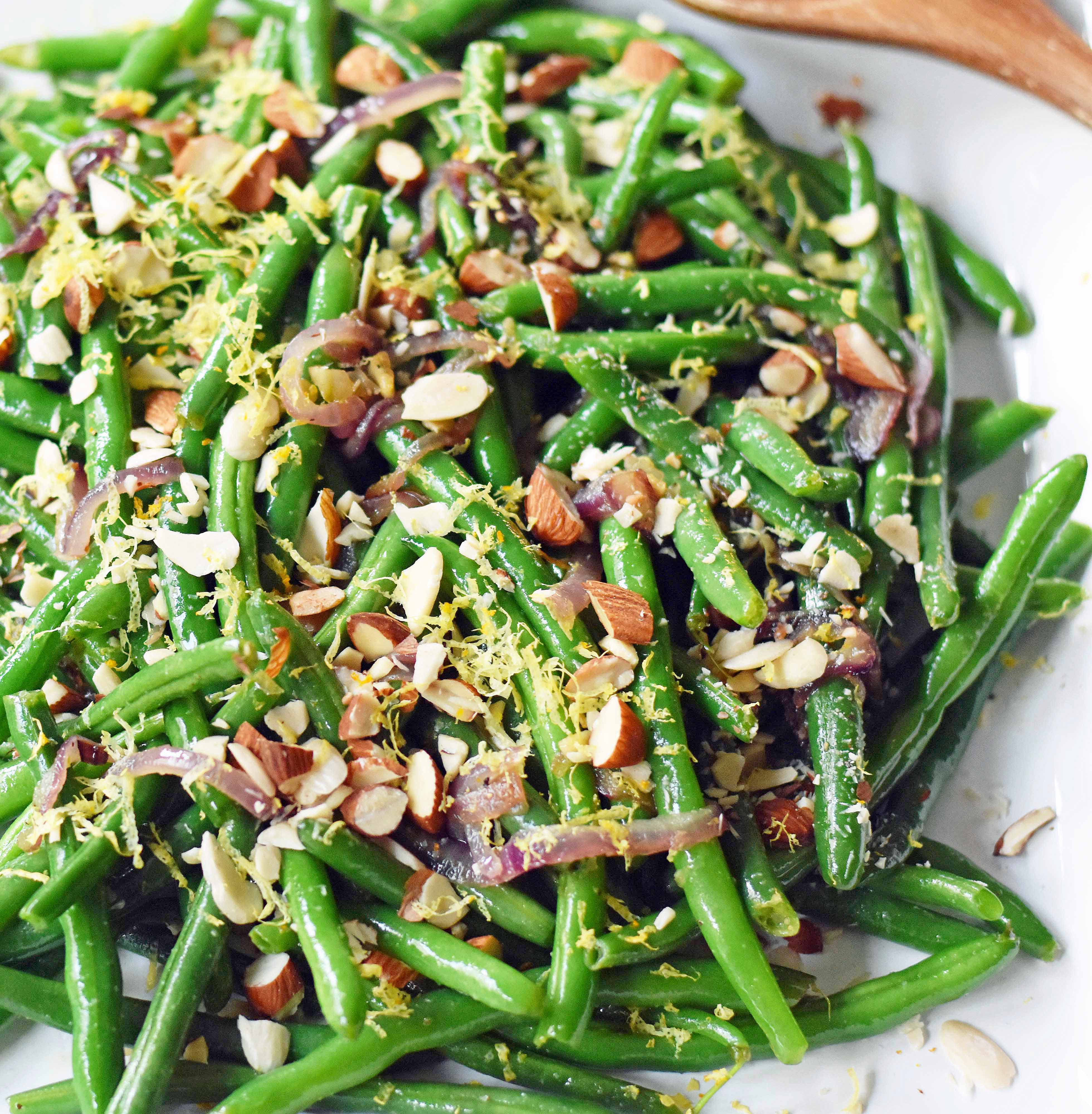 Green Beans with Almonds and Caramelized Onions — Fresh Green Beans sauteed with caramelized onions, lemon zest, and crunchy almonds. A light and fresh holiday side dish.
MACARONI AND CHEESE: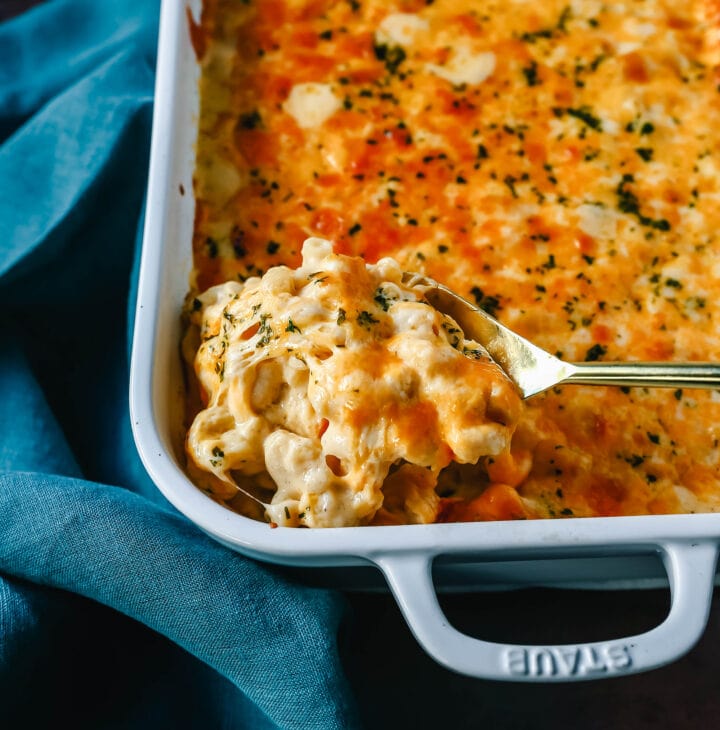 Cheesy Macaroni and Cheese — The Best Macaroni and Cheese is so cheesy with three types of cheese! How to make homemade mac n cheese at home. Tips and tricks for making creamy macaroni and cheese.
CARROTS: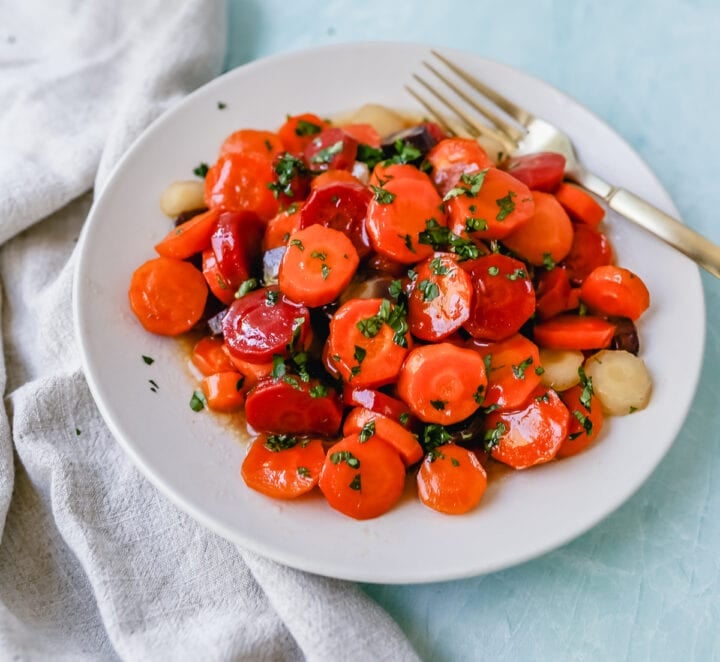 Honey Butter Glazed Carrots — A surefire way to get your kids to eat carrots! Heirloom carrots, butter, sweet honey, and a touch of lemon zest.
ROLLS: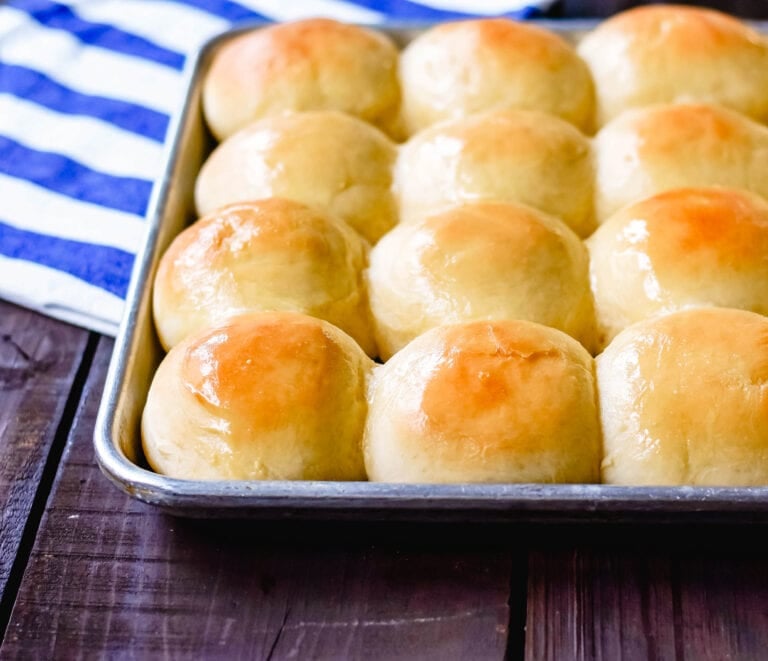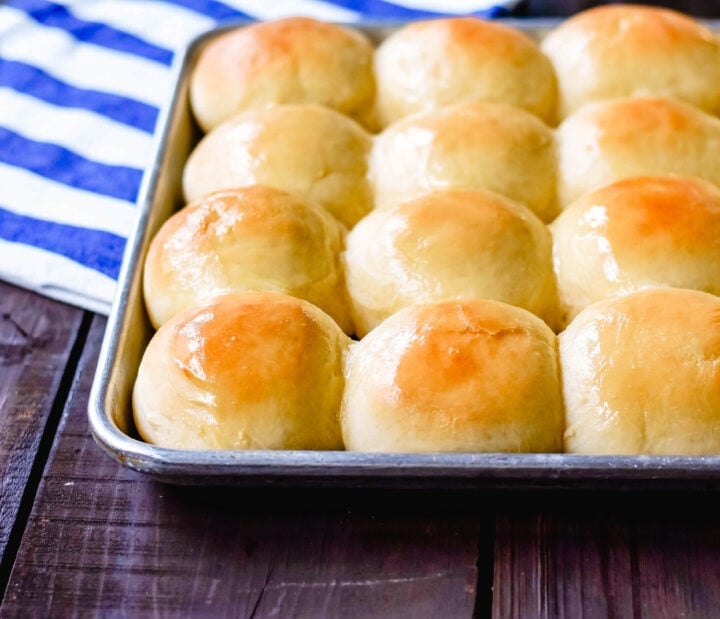 The BEST Homemade Dinner Rolls — buttery, light, and fluffy dinner rolls made with simple ingredients. These are a huge hit!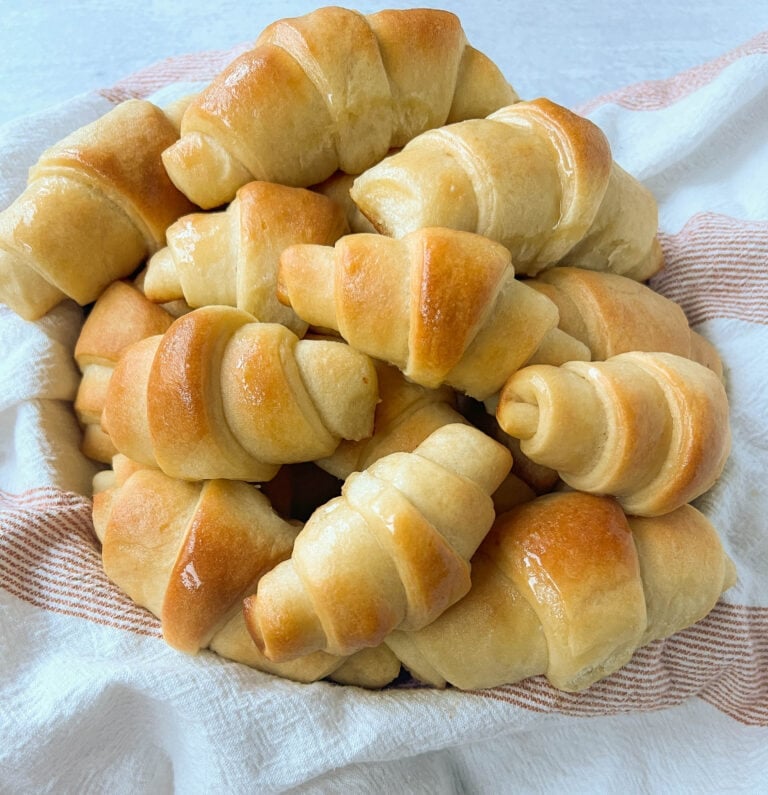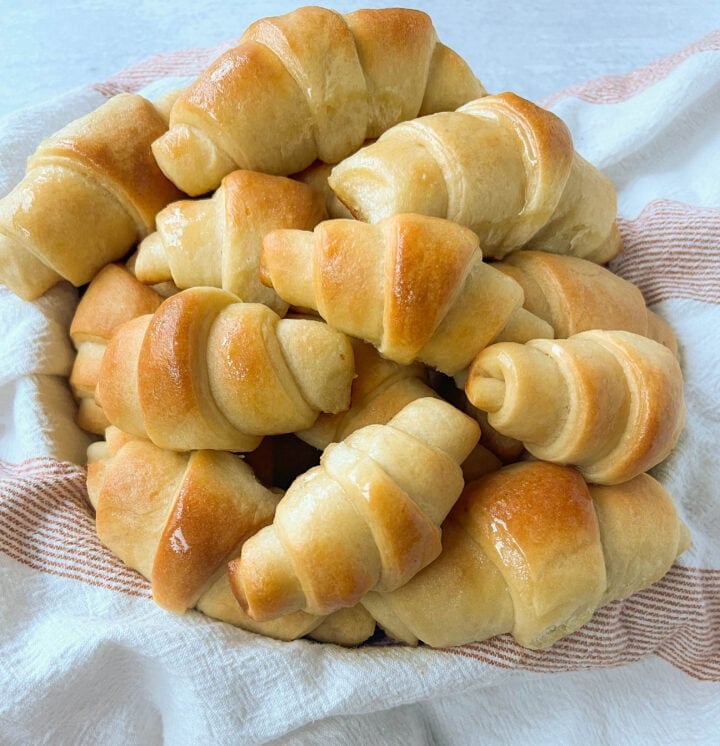 Soft Homemade Crescent Rolls — perfect buttery, light, and fluffy homemade roll recipe.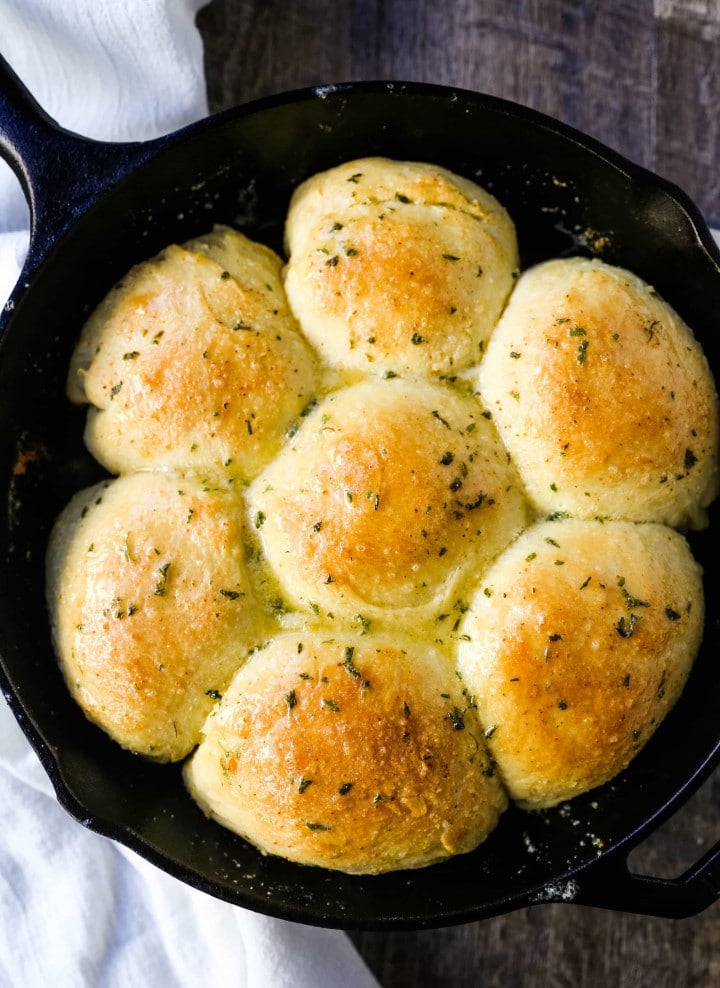 Garlic Butter Dinner Rolls — Made from scratch, fluffy homemade pull-apart rolls slathered in garlic herb butter. The perfect buttery homemade pull-apart rolls recipe!
CRANBERRY SAUCE: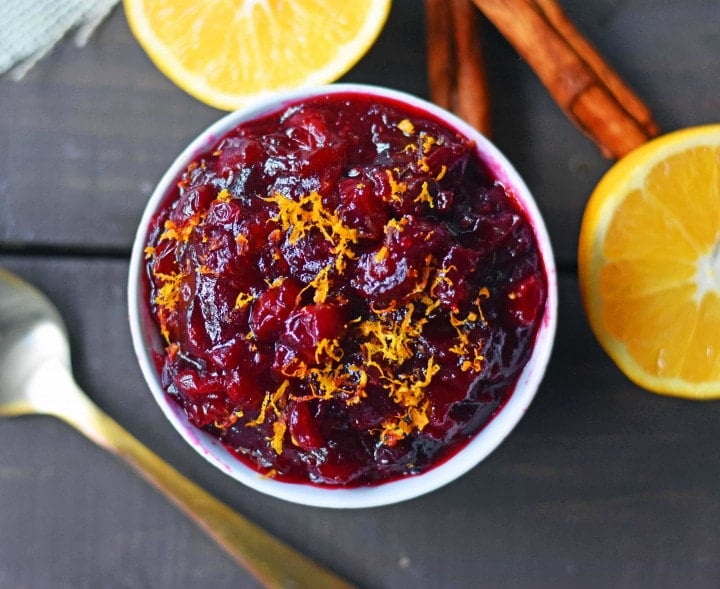 Fresh Cranberry Orange Sauce — a simple cranberry sauce using only four ingredients and made in less than 15 minutes. You will never want to eat canned cranberry relish again.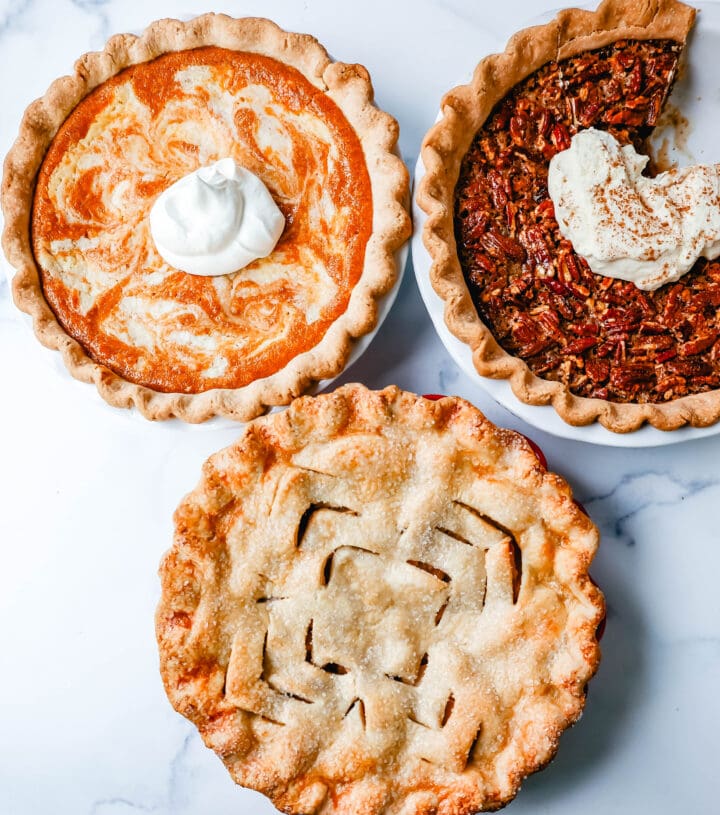 BEST THANKSGIVING + FRIENDSGIVING PIE RECIPES: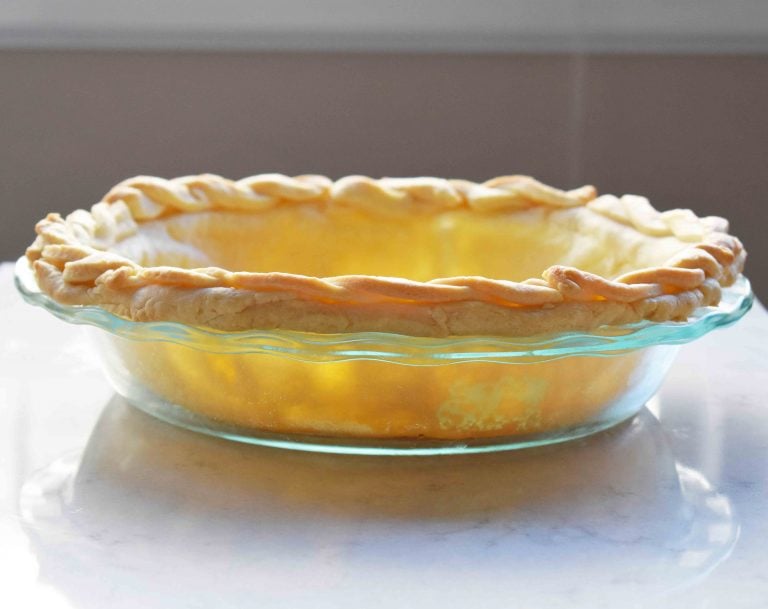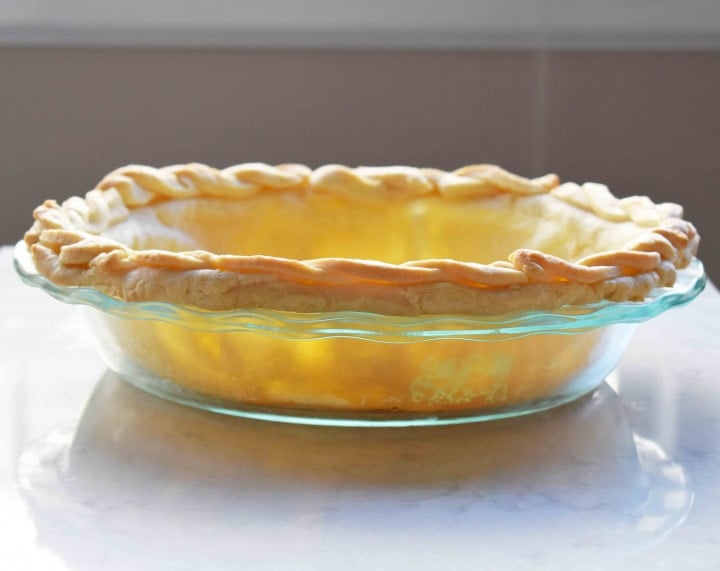 All Butter Flaky Pie Crust — How to make a perfect all butter flaky pie crust every single time.
PUMPKIN PIE RECIPES: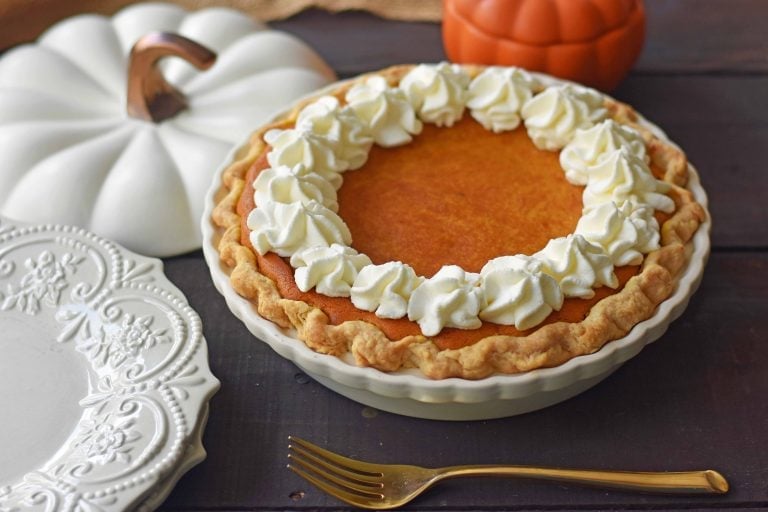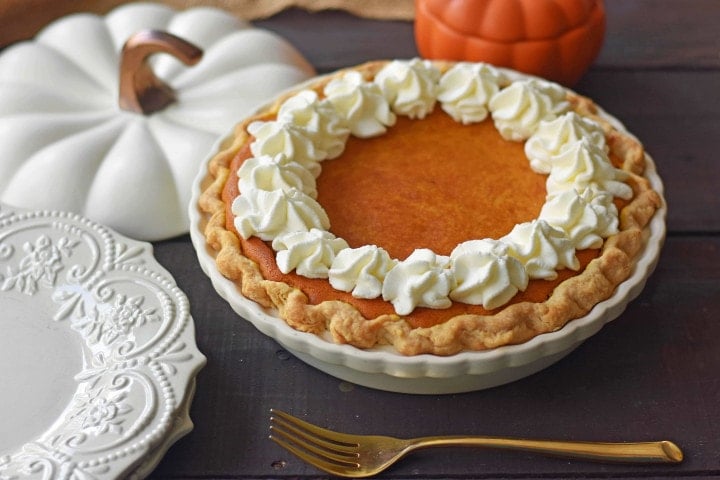 The BEST PUMPKIN PIE RECIPE — this is a favorite because of two secret ingredients. We changed up the classic pumpkin pie and make it creamier and a real crowd-pleaser. This just took FIRST PLACE in the Pumpkin Pie Bake-Off pitted against some of the most famous bakeries and food websites.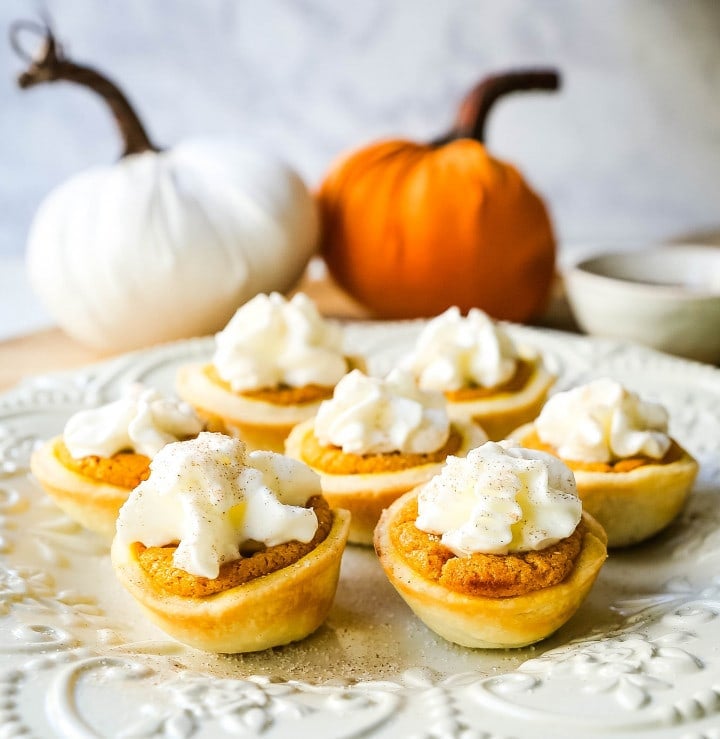 MINI PUMPKIN PIE BITES
— bite-size pumpkin pies with an all-butter pie crust and topped with fresh whipped cream. Perfect for entertaining….everyone loves these pumpkin pie tarts!
APPLE PIE RECIPES: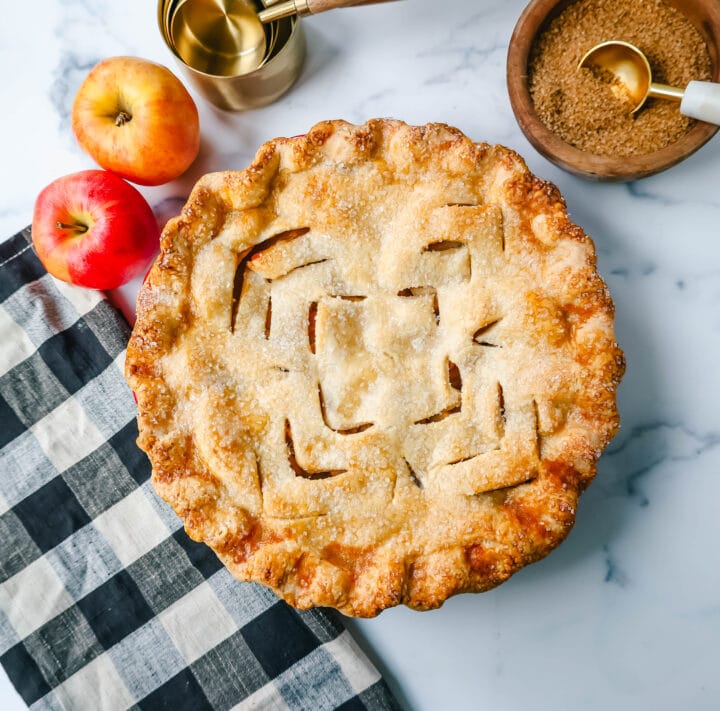 Classic Apple Pie Recipe — This is made with fresh apples, brown sugar, and cinnamon all in a homemade buttery, flaky pie crust. The ultimate apple pie!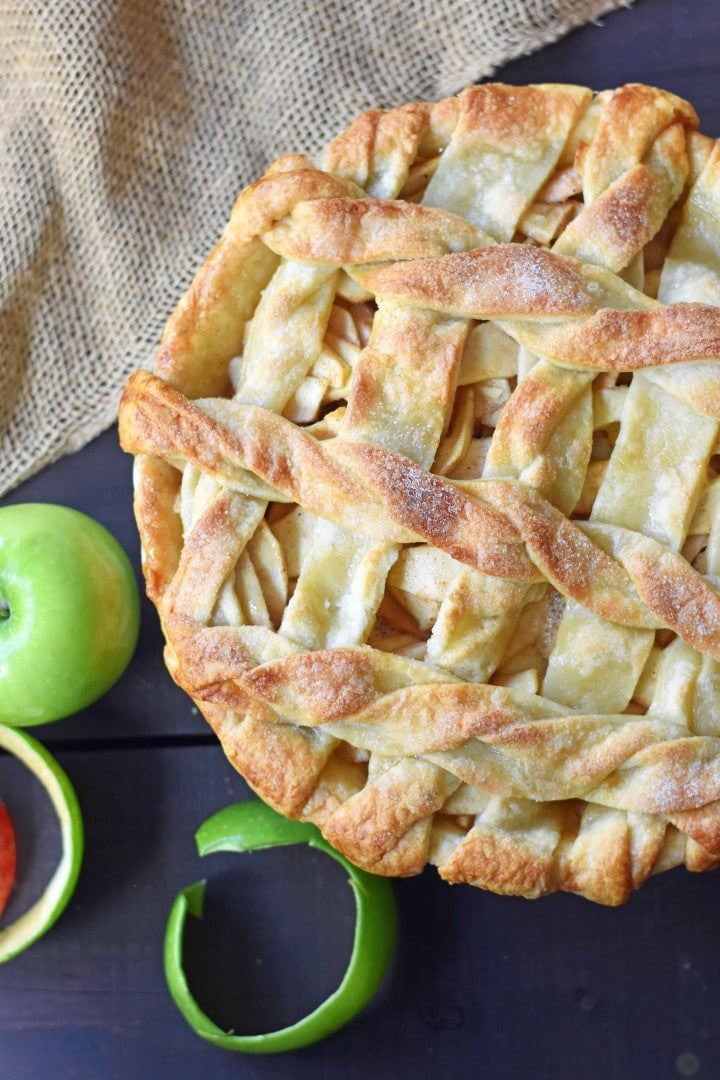 Caramel Apple Pie — classic apple pie with homemade salted caramel sauce. Perfect served with vanilla bean ice cream.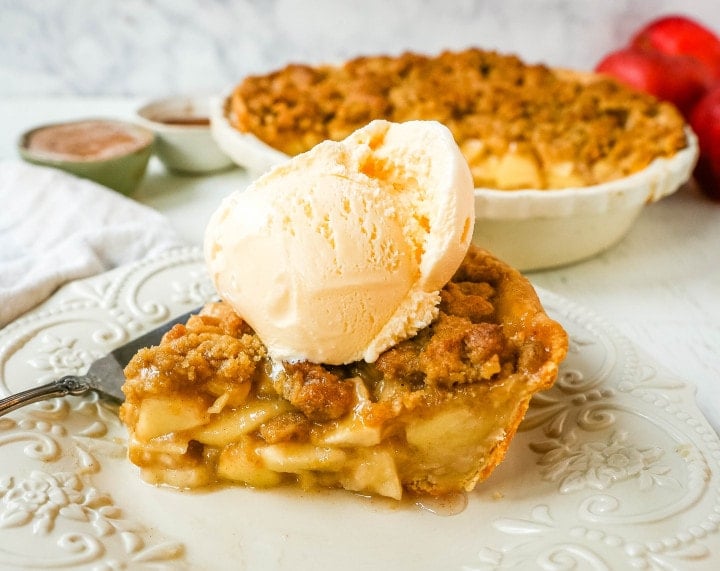 Dutch Apple Pie — the best of both worlds! A buttery, flaky pie crust topped with sweet cinnamon sugar apples and sprinkled with a brown sugar crumble topping.
CHOCOLATE PIES: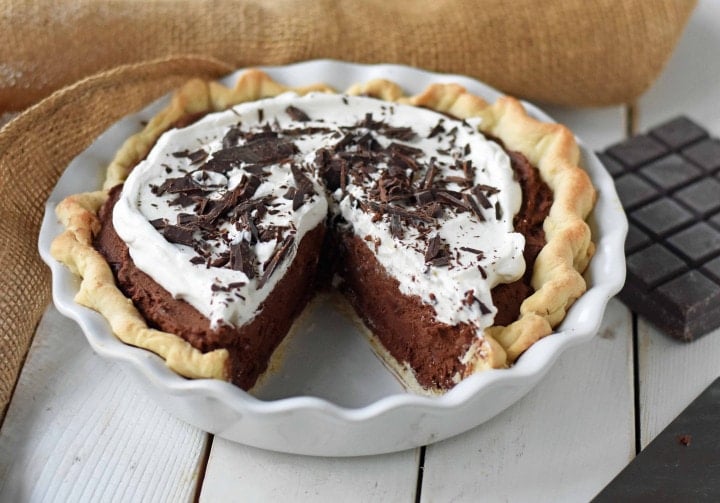 Chocolate Cream Pie — Homemade rich chocolate custard, topped with sweet whipped cream and shaved chocolate. A chocoholic's favorite pie!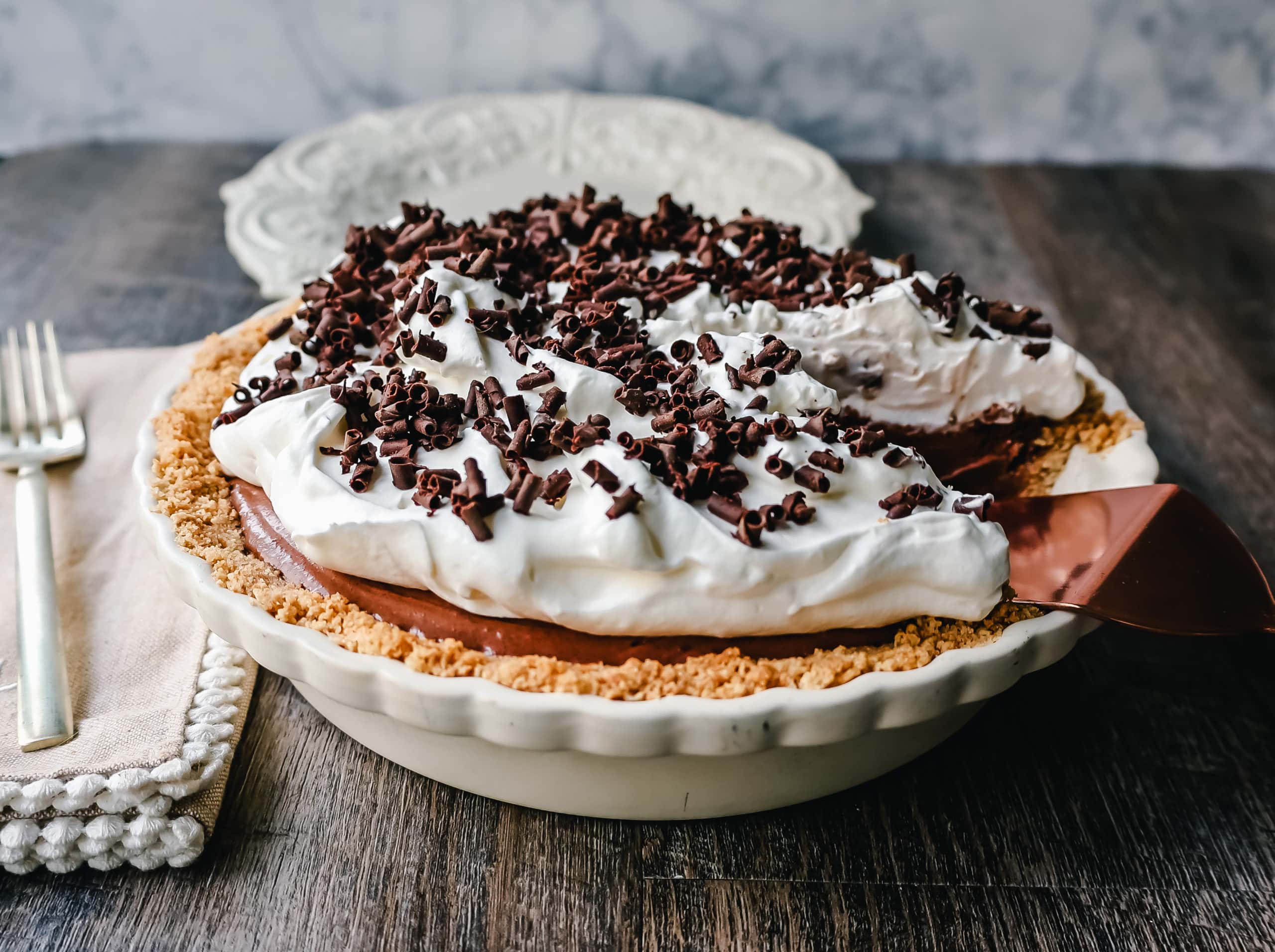 French Silk Pie
— a rich, decadent chocolate pie made with simple ingredients to highlight the chocolate and cream. A classic chocolate pie recipe that everyone loves!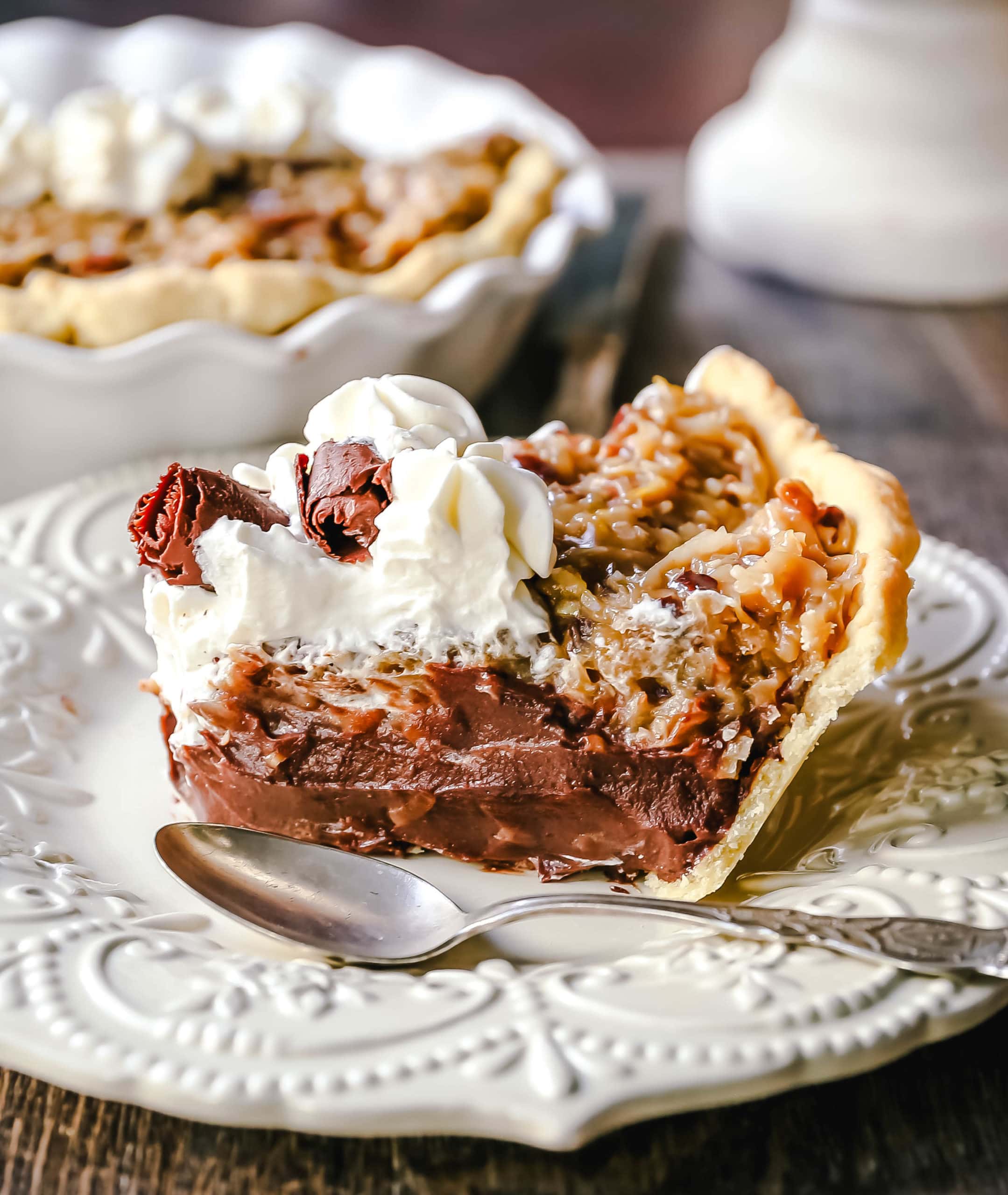 German Chocolate Pie — a homemade chocolate custard with a sweet sticky coconut-pecan topping with fresh whipped cream and chocolate shavings.
SPECIALTY PIES: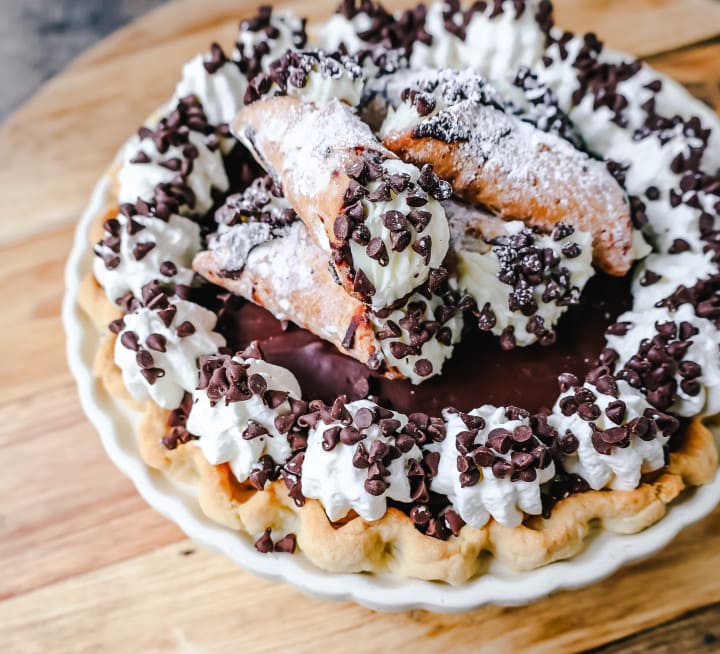 Cannoli Pie — the famous Italian dessert made into a pie! Creamy sweetened ricotta, cream cheese, heavy cream, sugar, vanilla, cinnamon, orange zest, and mini chocolate chips all topped with chocolate ganache and whipped cream.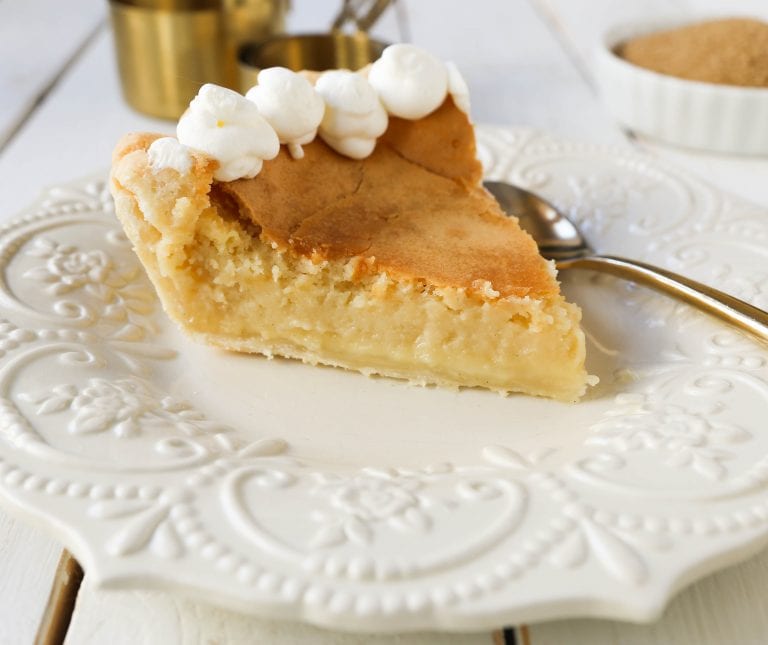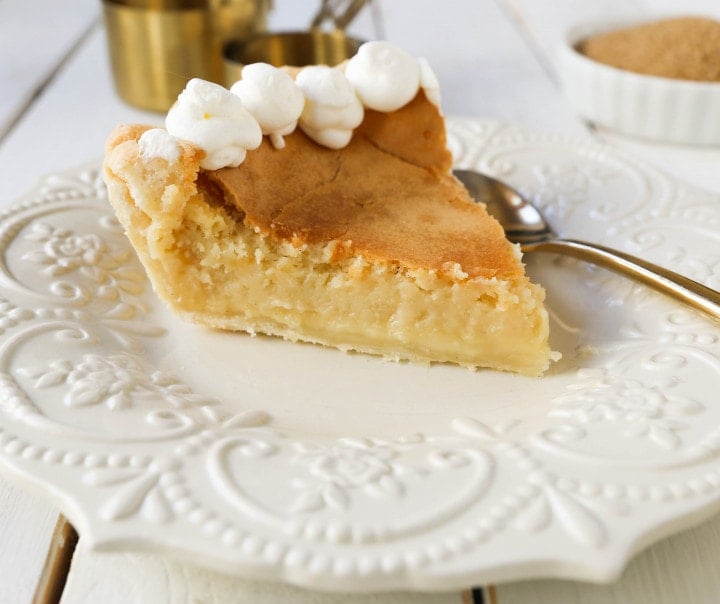 Creme Brûlée Pie — a favorite dessert made into a silky smooth pie in a buttery pie crust. A mix between creme brûlée and a famous chess or buttermilk pie makes this a winning pie!
PECAN PIES: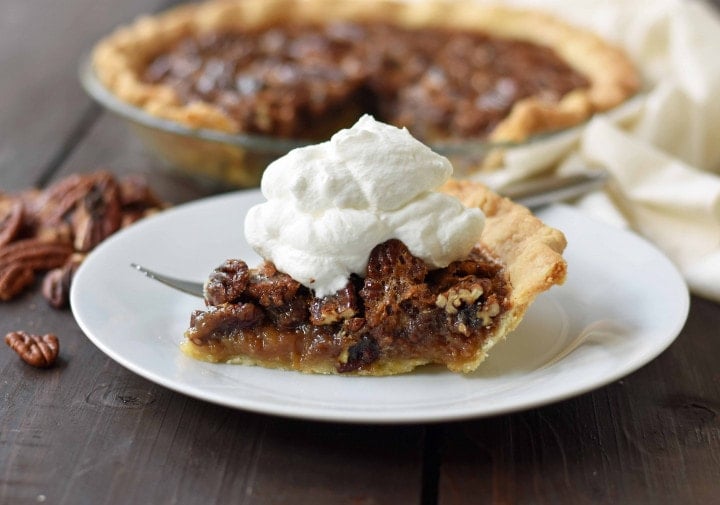 Old-Fashioned Pecan Pie — Silky smooth brown sugar filling with crunchy pecans, topped with homemade whipped cream, in a buttery flaky crust.
Chocolate Pecan Pie — a homemade pecan pie with chocolate chips in a buttery, flaky pie crust.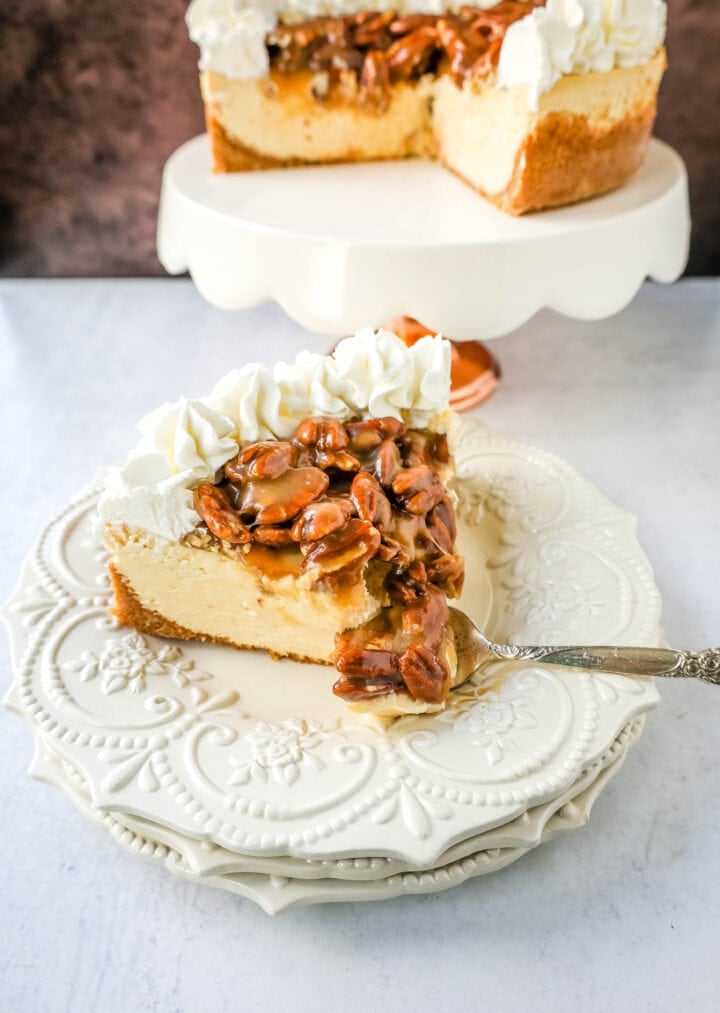 Pecan Praline Cheesecake — homemade vanilla cheesecake topped with pecan praline topping. A marriage between pecan pie and cheesecake!
BANANA CREAM PIES: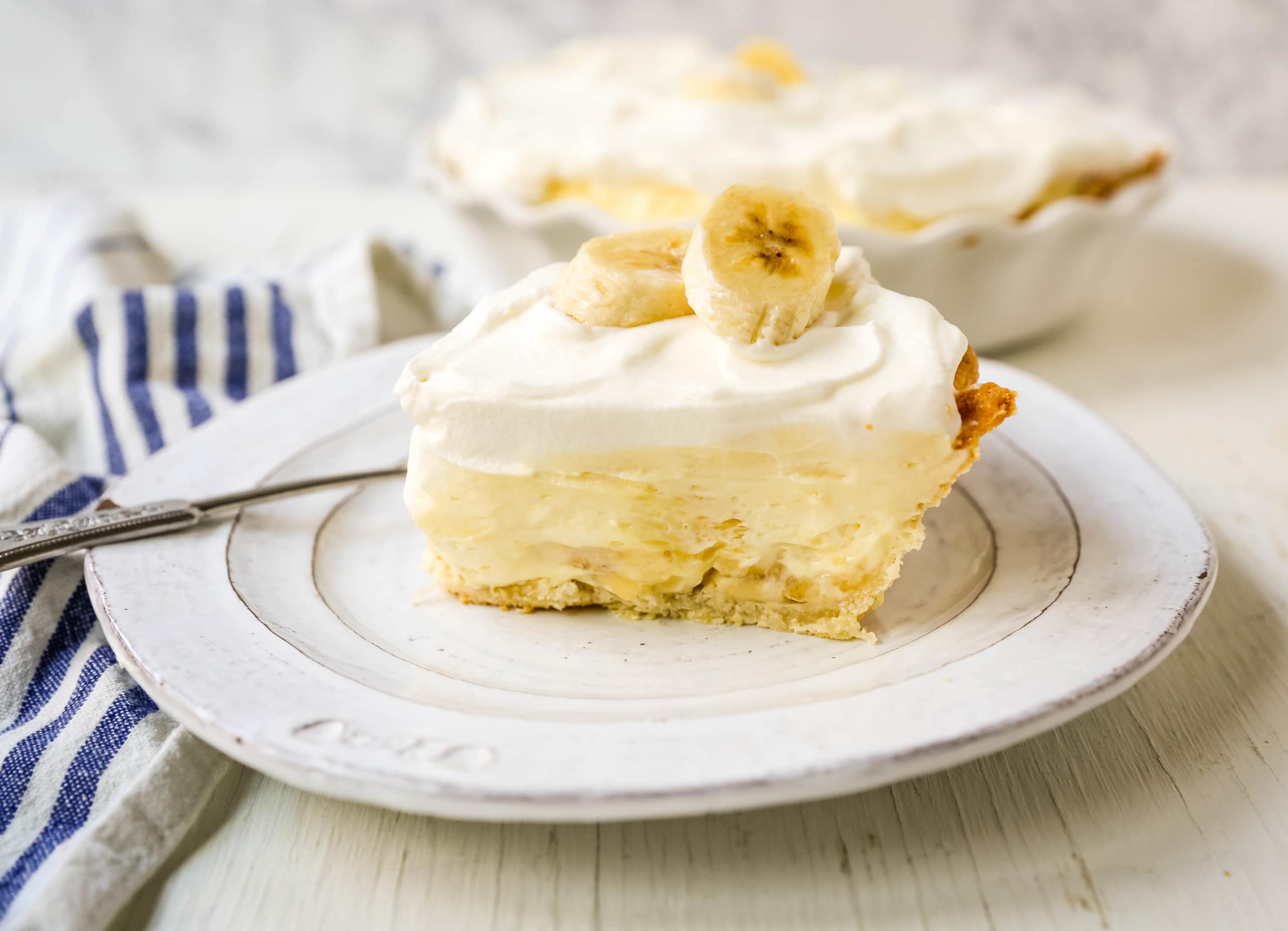 Banana Cream Pie — creamy smooth pudding with fresh bananas, handcrafted whipped cream, in a buttery, flaky crust.
FRUIT PIES:
Triple Berry Pie — a blackberry, raspberry, and blueberry pie in a tender flaky crust. Topped with vanilla ice cream.
BEST FRIENDSGIVING APPETIZERS: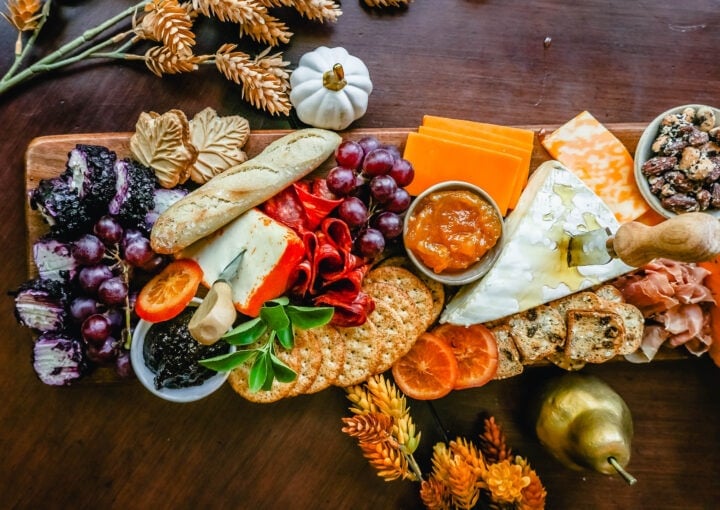 Fall Charcuterie Board — Festive Charcuterie Board is perfect to celebrate Thanksgiving or Friendsgiving with friends and family. How to pick out the perfect meats, cheeses, fruits, jams, crackers, and dips for your Fall charcuterie spread. Tips and tricks for making the best charcuterie board.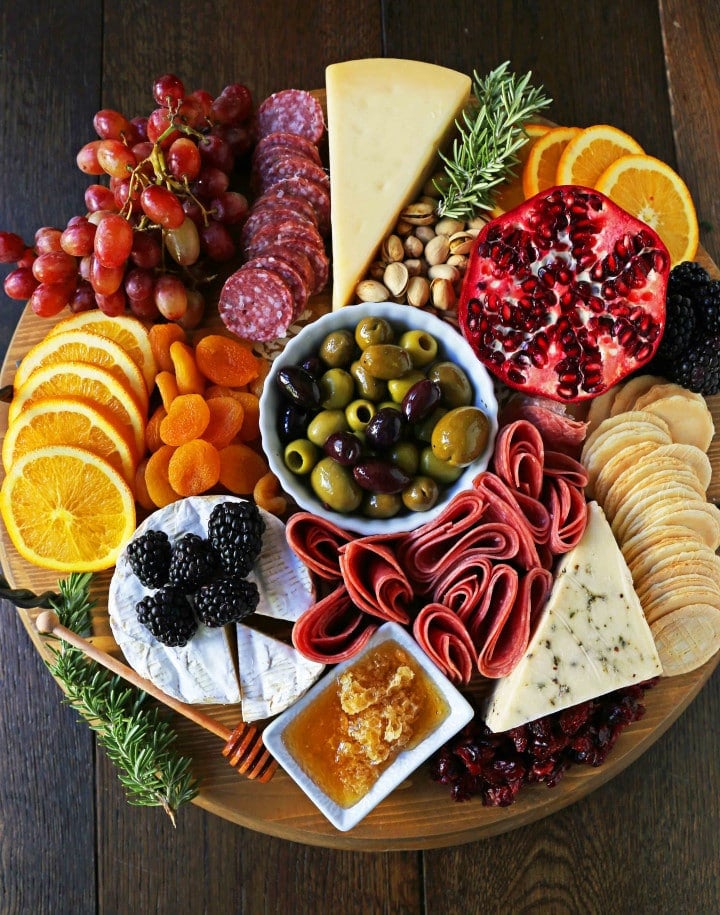 Charcuterie Meat & Cheese Board — the perfect appetizer for Thanksgiving. Meat, cheeses, fresh fruit, olives, and crackers. How to make an epic meat and cheese board.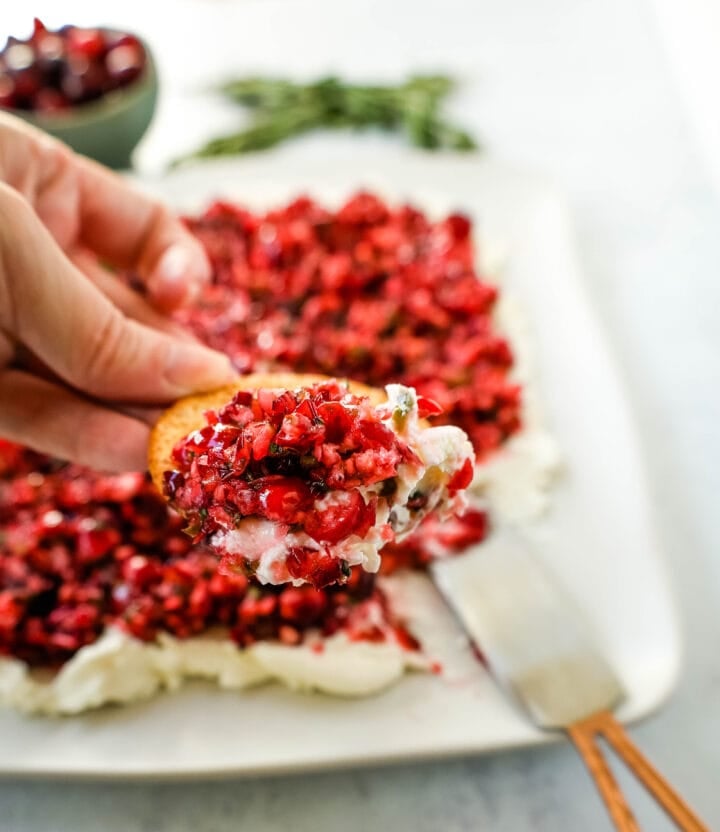 Cranberry Jalapeno Cream Cheese Dip — This Cranberry Jalapeno Cream Cheese Dip is a festive appetizer that is creamy, tart, a tad spicy, and sweet. This Cranberry Jalapeno Dip is made with fresh cranberry salsa atop cream cheese.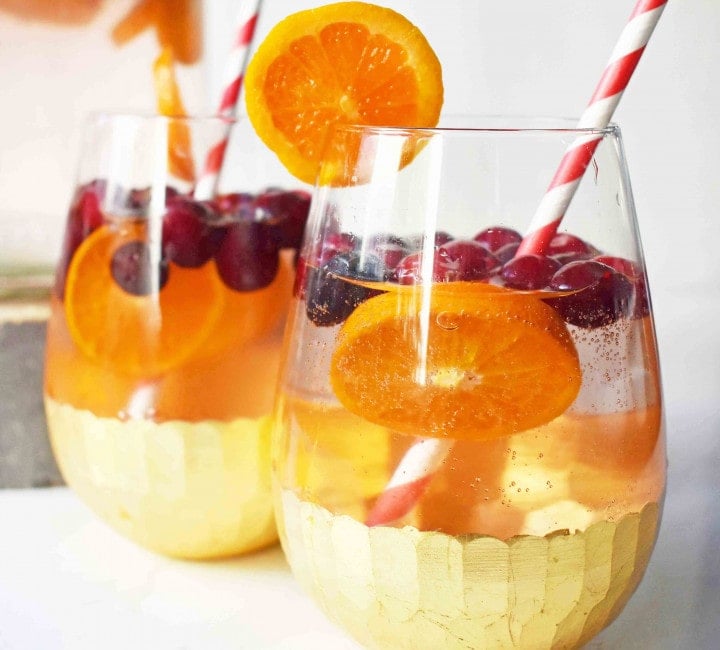 The Henry Cranberry Orange Mocktail — A real crowd pleaser! This non-alcoholic drink if made with festive Cranberry Sprite, vanilla syrup, fresh oranges, and cranberries.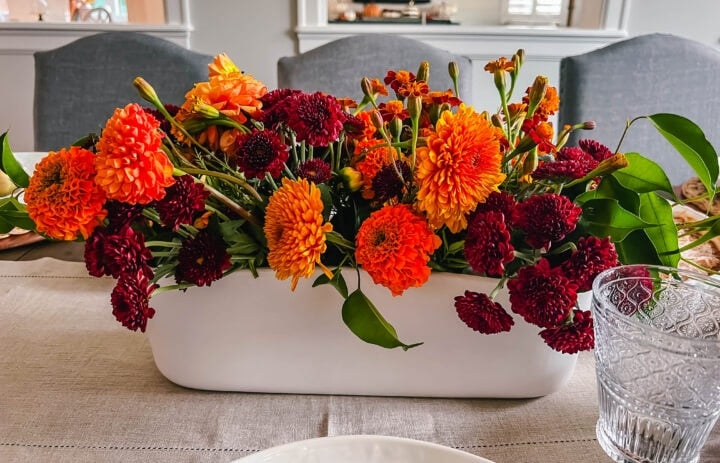 FRIENDSGIVING TABLESCAPE and FLOWERS:
You can set a beautiful table, days in advance of your Friendsgiving dinner. I love to create a low, narrow floral centerpiece for the center of the table. I bought all of my Fall flowers from Trader Joe's and it cost me less than $25 to make this large arrangement. Trader Joe's has the least expensive flowers!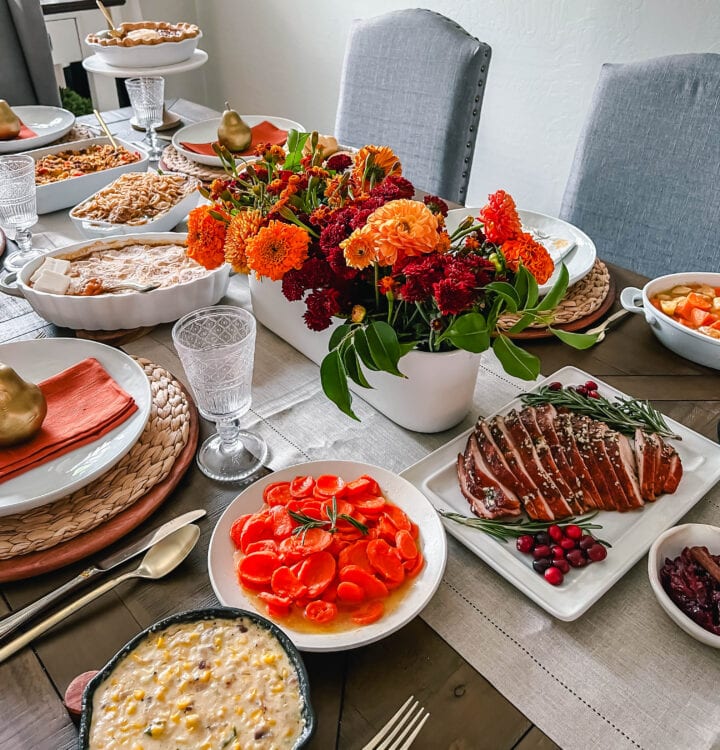 FRIENDSGIVING and THANKSGIVING QUESTIONS AND ANSWERS:
What Thanksgiving recipes can I make ahead of time?
There are so many Thanksgiving recipes you can make ahead of time. Here are some suggestions of what you can prepare ahead of time to make your Thanksgiving dinner much less stressful.
Homemade Dinner Rolls can be made a week or two in advance and frozen in Ziploc freezer gallon bags. These homemade rolls thaw beautifully and can be warmed in an oven and brush with melted butter before serving.
The sauce for the Green Bean Casserole can be made several days ahead of time and just refrigerated until ready to assemble. When ready to cook the green bean casserole, just heat the mushroom sauce and toss it with the cooked green beans and top with fried onions and then bake in the oven.
Homemade Pumpkin Pie can be made one to two days before serving. My famous Pumpkin Pie Recipe needs time to chill so it is best to be made the day before.
Classic Apple Pie can be made the day before. Just cover well so the pie crust stays fresh.
Stuffing can be made ahead of time and refrigerated. Just know that the bread or cornbread will soak in all of the liquids so before baking the day of, I suggest adding more chicken broth to the mixture to give it moisture.
Creamed Corn can be made days ahead of time. Once the creamed corn chills in the refrigerator, it will thicken so you may want to add a splash of heavy cream while reheating.
Honey Glazed Carrots can be made days ahead of time. The butter will solidify in the refrigerator but will melt once you heat the carrots.
The Sweet Potatoes can be cooked and mashed with the butter, sugar, and cream ahead of time and placed in a covered container in the refrigerator. On Thanksgiving Day, you can place the sweet potatoes in a baking dish and top it with the pecan praline, and bake.
The homemade Cranberry Sauce can be made a week in advance. It will solidify once it is chilled.
If you are making cream pies where you need to blind-bake the homemade pie crust ahead of time, you can bake them a day or two before Thanksgiving.
** I do suggest making the mashed potatoes and turkey the day of as they are best fresh.
MUSIC PLAYLIST:
The music sets the tone for any dinner party and Friendsgiving and Thanksgiving aren't any exceptions. Play some soothing jazz music to create the perfect ambiance.
Frank Sinatra
Nat King Cole
Ella Fitzgerald
Michael Buble
Josh Groban
INVITATION AND MENU:
You can create quick and easy invitations on Canva.com that you can send digitally (text or email) or can print out. It is super user-friendly and can be done in minutes!
I love to use Emilie Henry Pie Dishes and this red pie dish is just perfect for this homemade apple pie. You can also find this white ruffle pie dish which is so popular!
When placing pies on a table, I love to put them on a beautiful cake stand. Here's my favorite large wood block cake stand. I also love this large glass dome for putting on top of large cake stands.
I hope you have a wonderful Friendsgiving Dinner Party with your dear friends and enjoy the holiday season!