All of my favorite Fall recipes in one place! You will find the best pumpkin recipes, apple recipes, caramel recipes, and more! Some recipes you can't miss are the award winning best pumpkin pie recipe to pumpkin bread to award-winning chili to caramel apple nachos.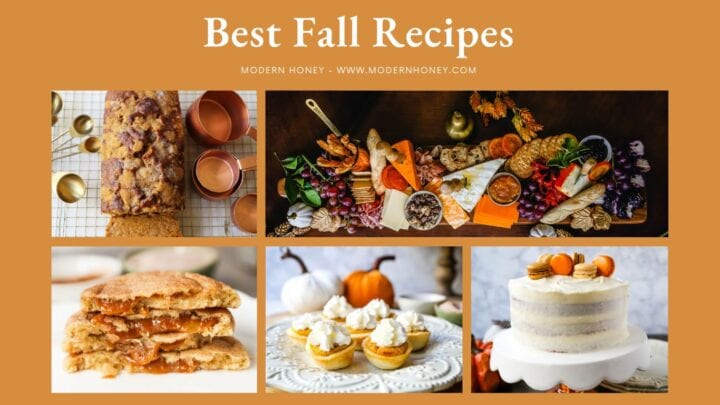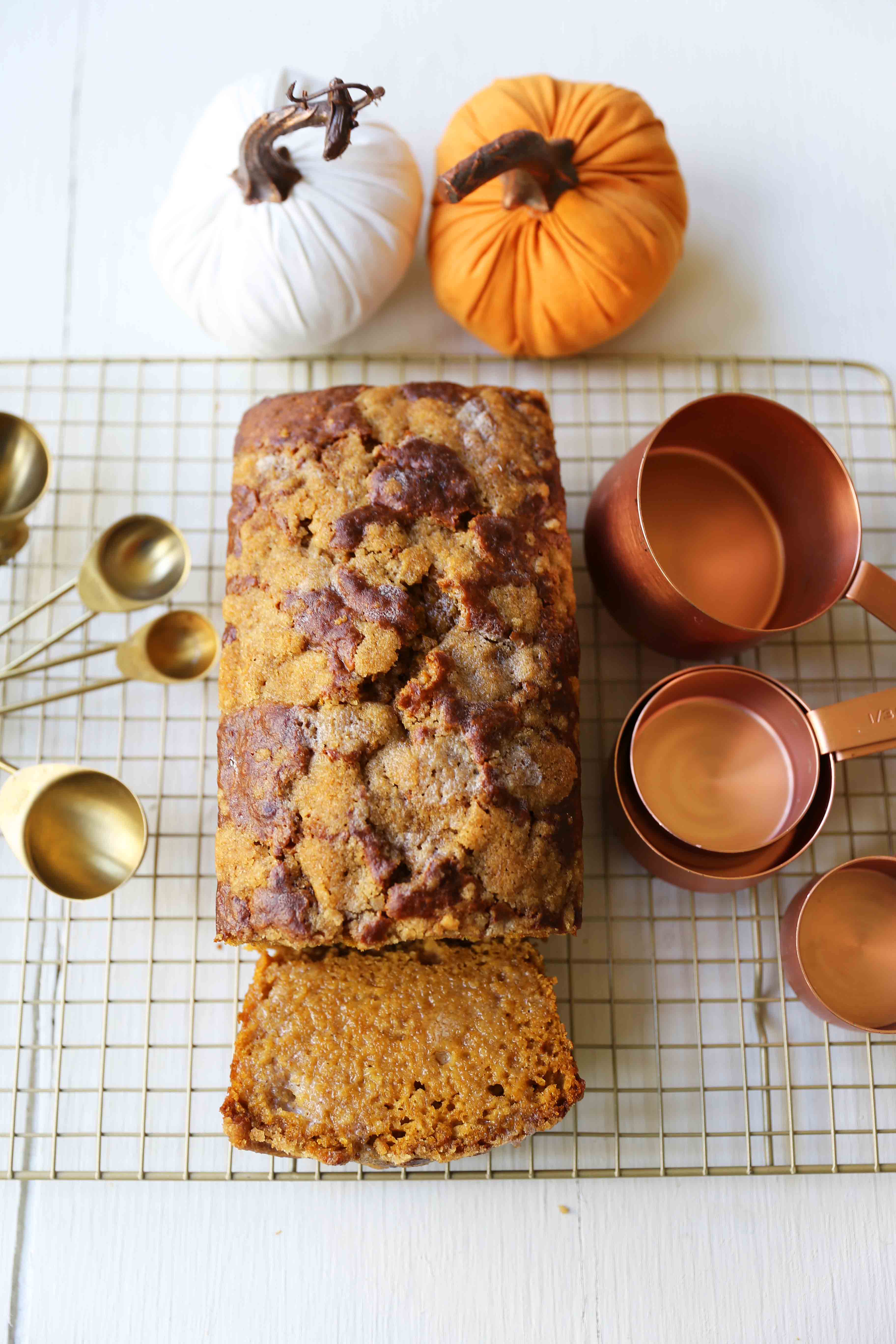 The BEST PUMPKIN RECIPES:
This popular Pumpkin Bread with Brown Sugar Streusel has a secret ingredient in it and a brown sugar streusel that puts it over the top!
These Brown Butter Pumpkin Snickerdoodles are soft, chewy cinnamon sugar cookies with a touch of pumpkin flavor. These may be your new favorite Fall cookie recipe.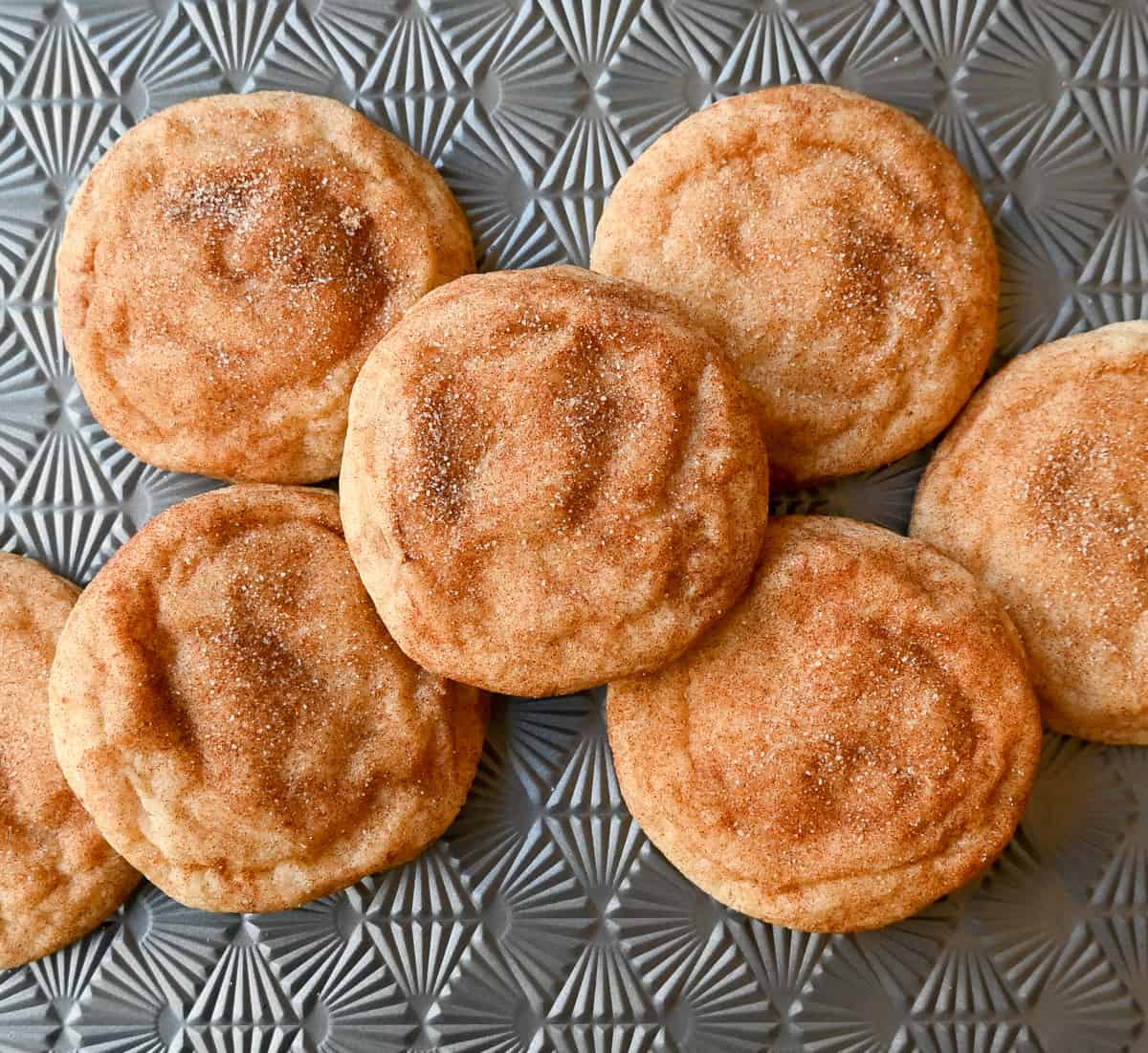 These Pumpkin White Chocolate Chip Cookies are soft, chewy pumpkin cookies with white chocolate chips that are not the thick, cakey pumpkin cookies you find at the grocery store and are a million times better!
Frosted Soft Chewy Pumpkin Cookies with Cream Cheese Frosting are chewy pumpkin cookies covered in sweet homemade cream cheese frosting.
Moist Pumpkin Chocolate Chip Bread is made with moist pumpkin spiced bread with semi-sweet chocolate chips.
These Pumpkin Pancakes are a passed down family recipe and perfect for Fall breakfasts.
Homemade Pumpkin Bars with Cream Cheese Frosting are always a huge hit with pumpkin lovers!
Saucepan Pumpkin Chocolate Chip Cookies are made in a saucepan to make the chewiest pumpkin cookie with rich toffee notes.
This Pumpkin Loaf with Cream Cheese Frosting is a pumpkin spiced bread topped with a sweet and tangy homemade cream cheese frosting.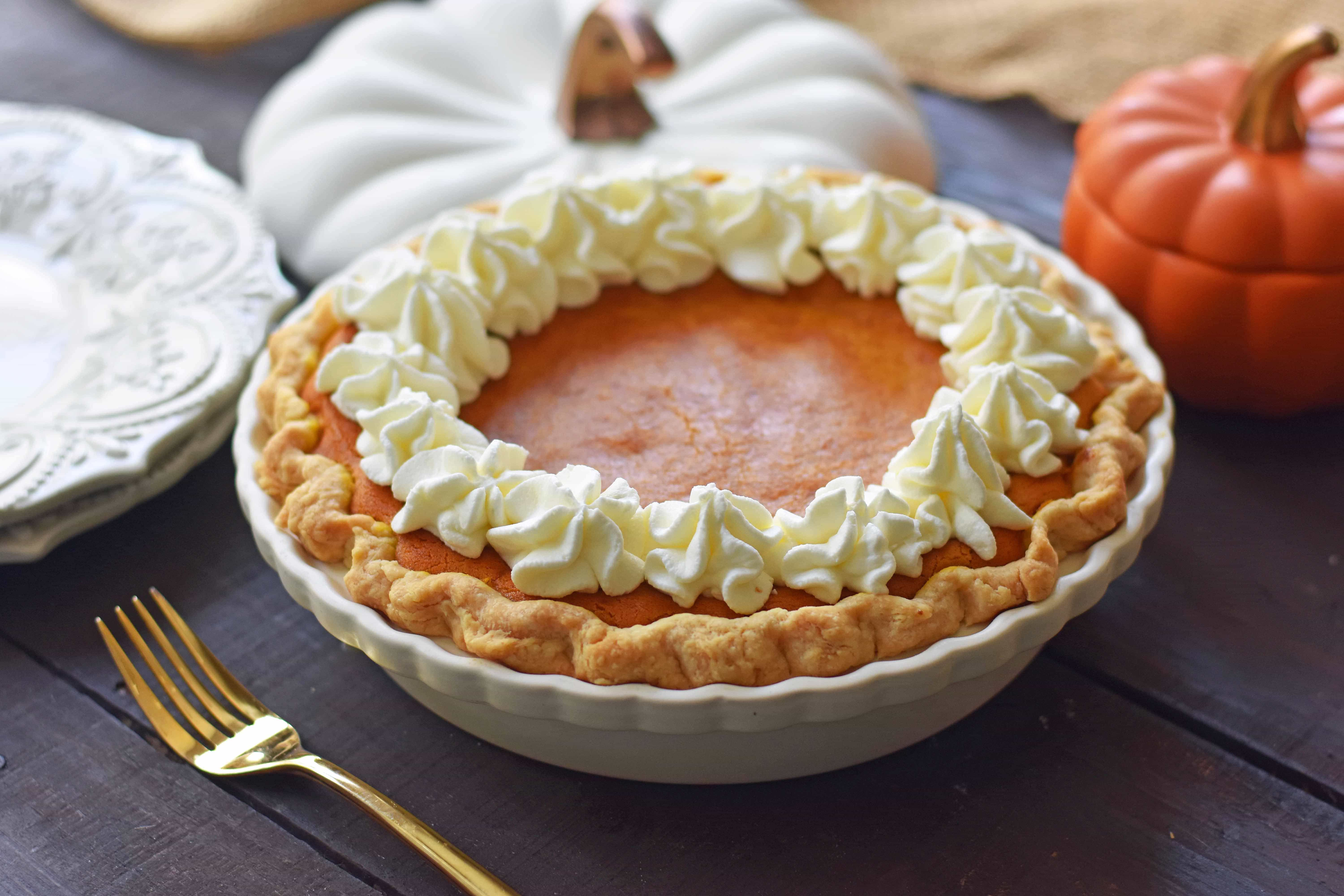 Award-Winning The BEST Pumpkin Pie Recipe won the pumpkin pie bake-off contest and has two secret ingredients that set it apart! Even people who don't love pumpkin pie, absolutely love this pumpkin pie recipe!
Spiced Pumpkin Cupcakes with Salted Caramel Buttercream is a pumpkin cupcake topped with homemade caramel frosting.
Simple Pumpkin Sheet Cake with Cream Cheese Frosting is the perfect cake to serve at parties because it is so easy to cut into bars.
Quick and Easy Pumpkin Dump Cake is made with a yellow cake mix, melted butter, pumpkin, pecans, and more. It is heavenly!
Homemade Pumpkin Layered Cake with Cream Cheese Frosting makes the most beautiful Fall cake!
Brown Butter Pumpkin Chocolate Chip Bars are chewy pumpkin bars with semi-sweet chocolate chips.
Perfect Mini Pumpkin Pie Bites are bite-size pumpkin pie bites that are perfect to serve your guests on Thanksgiving.
This fun and festive Pumpkin Baked Brie appetizer is puff pastry dough shaped as a pumpkin and filled with melted baked brie cheese and pumpkin butter or your favorite jam.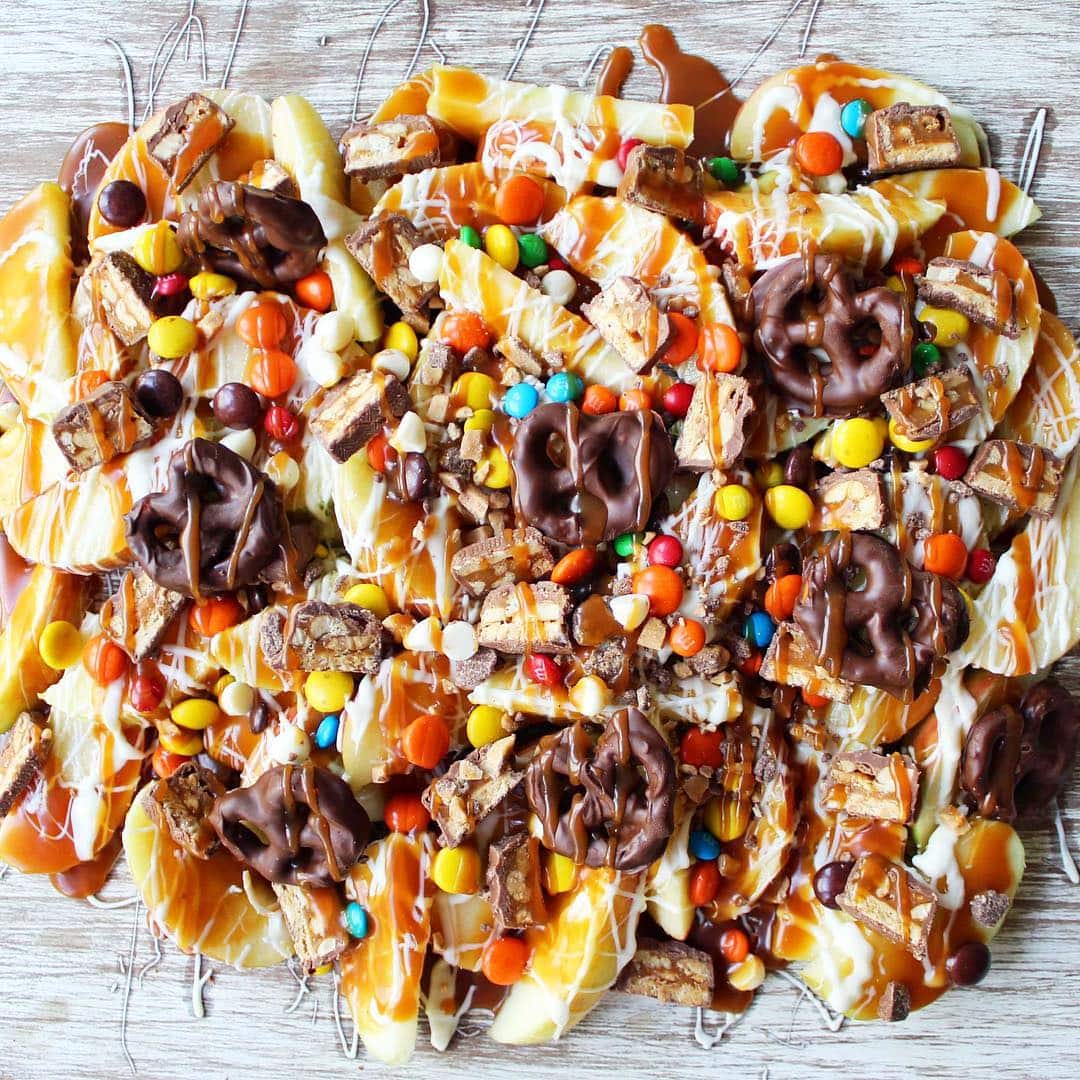 The BEST APPLE RECIPES:
Fresh Apple Crumble Recipe made with cinnamon sugar tossed apples topped with buttery brown sugar pecan crumble.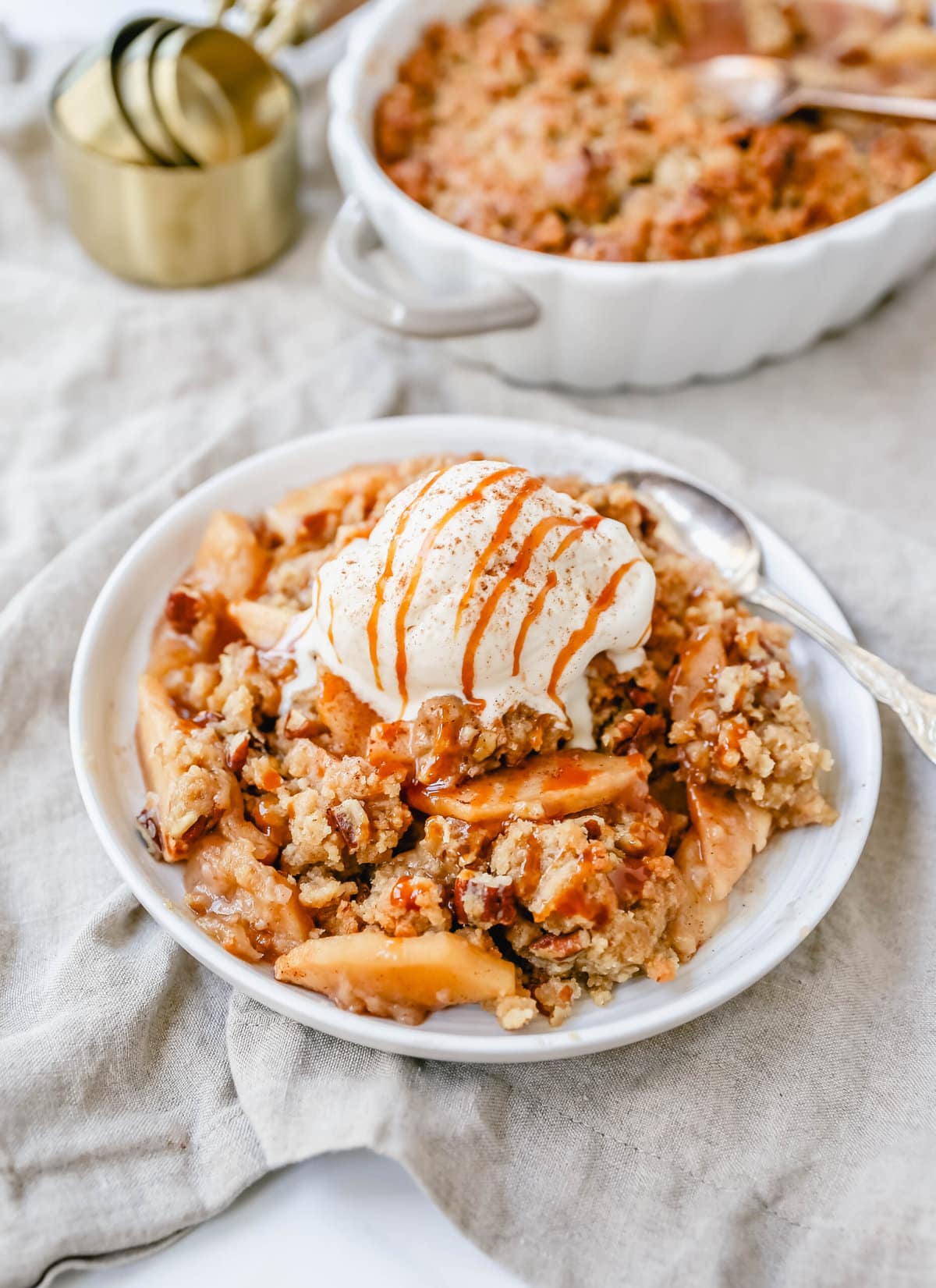 Homemade Caramel Apple Pie made with fresh apples, and caramel sauce, in a buttery pie crust.
Fresh Apple Crisp is made with crisp apples in a brown sugar pecan topping.
Made-from-Scratch Dutch Apple Pie is made with a buttery, flaky pie crust, topped with cinnamon-sugar apples, with a brown sugar streusel topping.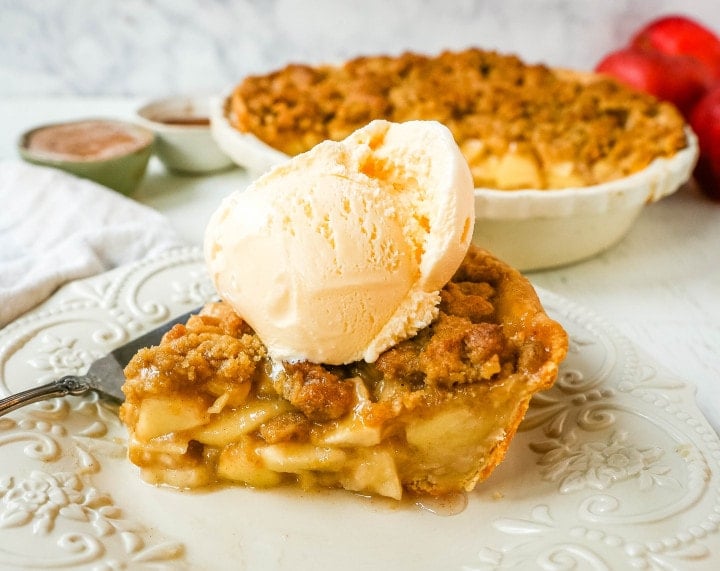 Party Caramel Apple Nachos are a fun way to eat a caramel apple! Sliced apples topped with caramel and candy toppings.
Homemade Apple Fritters made with french chunky apples, fried to perfection, and topped with powdered sugar.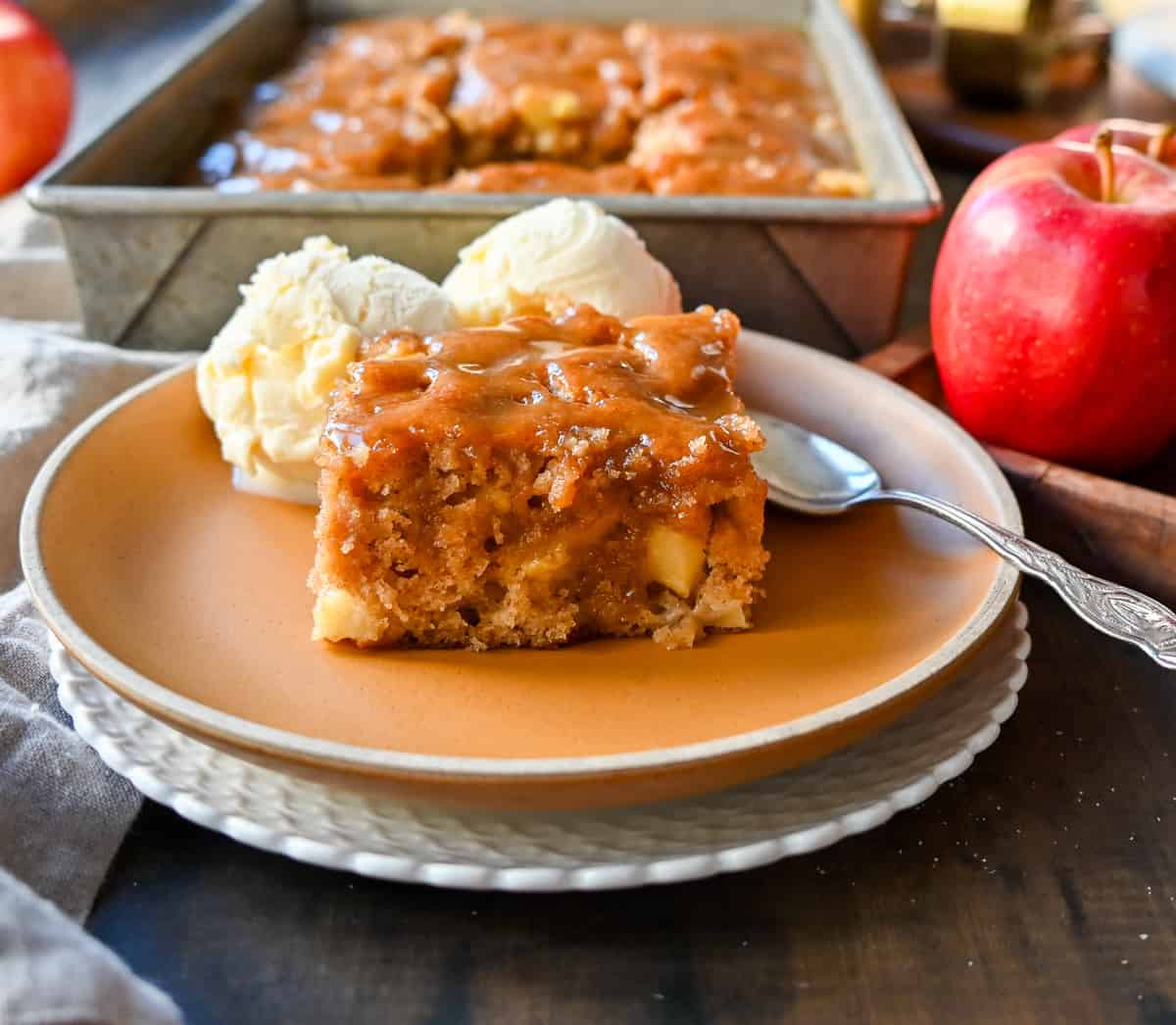 Fresh Apple Cake is a moist homemade apple fritter cake made with fresh apples with a brown sugar glaze.
Fresh Caramel Apple Slab Pie is the perfect way to serve pie to a lot of people! Just cut the apple pie into squares.
Simple French Apple Cake is a buttery cake made with sweet apples and topped with freshly whipped cream.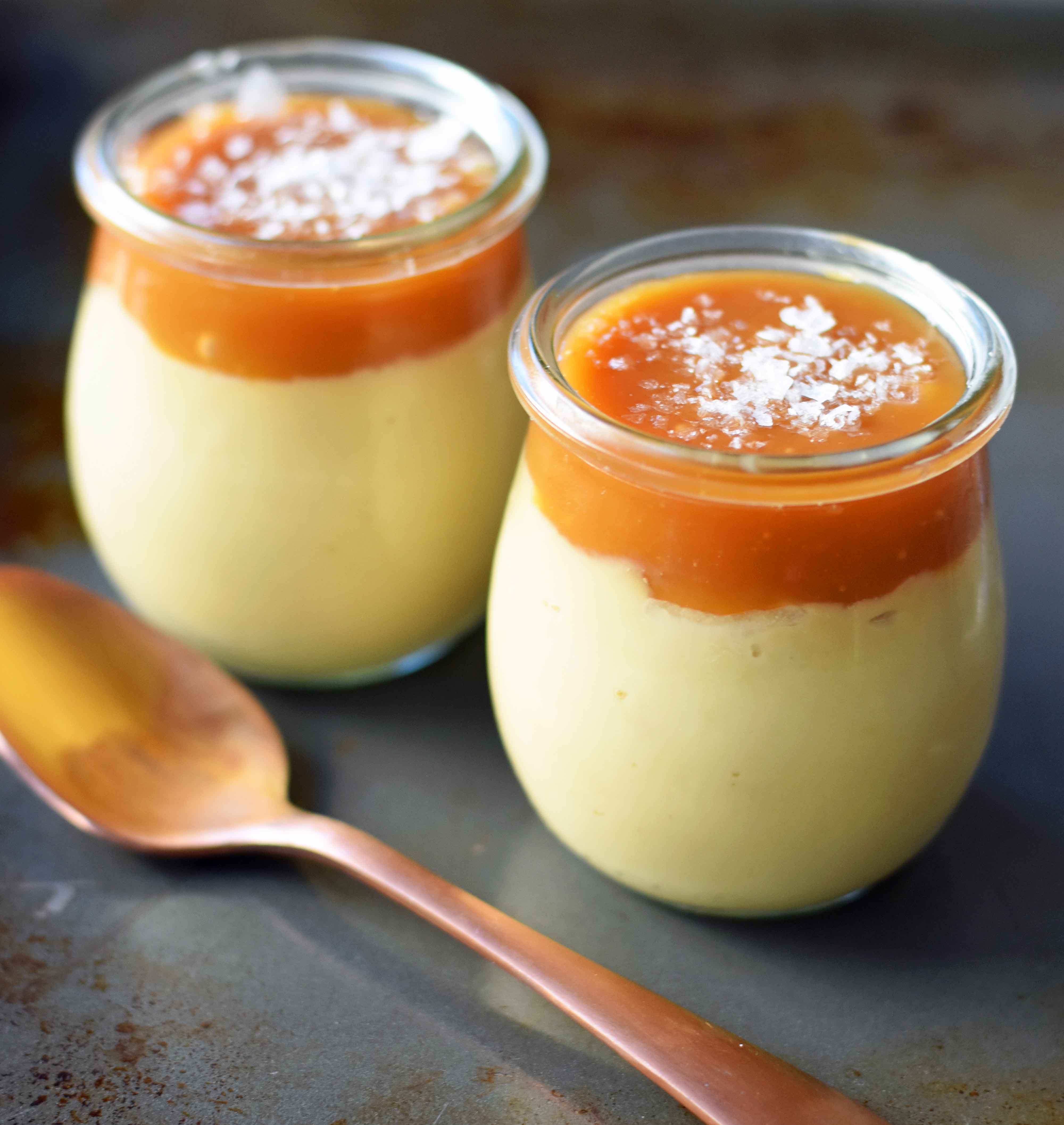 The BEST CARAMEL RECIPES:
These Caramel-Filled Snickerdoodle Cookies are my 5-star rated snickerdoodle cookie recipe with soft caramels in the center!
Homemade Yellow Southern Caramel Cake with Salted Caramel Frosting is the perfect moist cake with homemade caramel frosting.
Rich Salted Caramel Bread Pudding made with a decadent custard and homemade sea salt caramel sauce.
Decadent Butterscotch Budino is a homemade butterscotch custard with salted caramel sauce. A gorgeous Fall dessert!
Easy Soft and Chewy Caramel Corn is made with melt-in-your-mouth caramel that makes the softest caramel corn.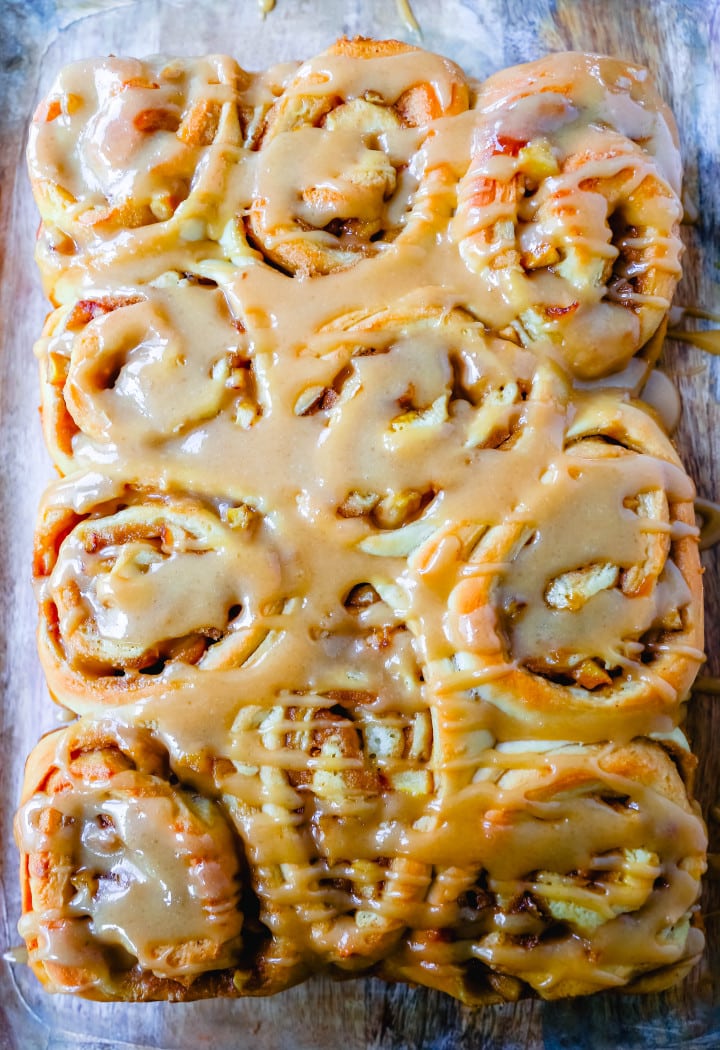 Made-from-Scratch Caramel Apple Cinnamon Rolls made with homemade dough, fresh apples, and caramel sauce.
Quick Caramel Toffee Dip for Apples is a popular sweet dip and is so easy to throw together.
Crunchy, Salty, and Sweet Chocolate Caramel Pretzel Bark is an easy Fall treat.
Brown Butter Salted Caramel Blondies made with fresh sea salt caramel.
Famous 7-Layer Butterscotch Bars are dessert bars made with a graham cracker crust, sweetened flaked coconut, chocolate chips, butterscotch chips, nuts, all drizzled with sweetened condensed milk.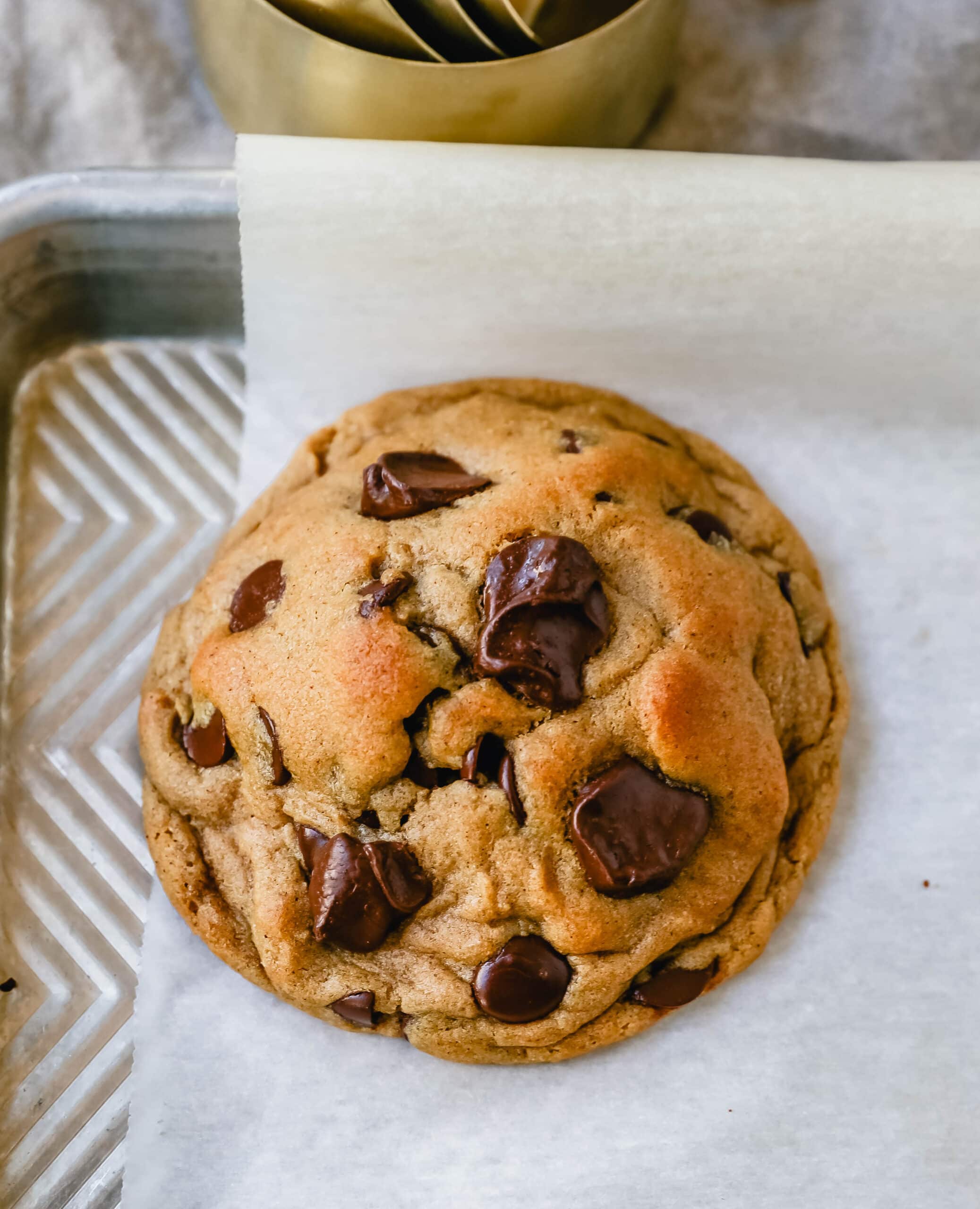 Salted Caramel Cookies are soft chewy caramel cookies with sea salt and drizzled with salted caramel.
Brown Sugar Cookies are soft, chewy and like a chocolate chip cookie but without the chocolate chips!
Fall Spiced Chocolate Chip Cookies are the new Fall cookie from Levain Bakery and are made with molasses, brown sugar, 4 spices, and chocolate chips.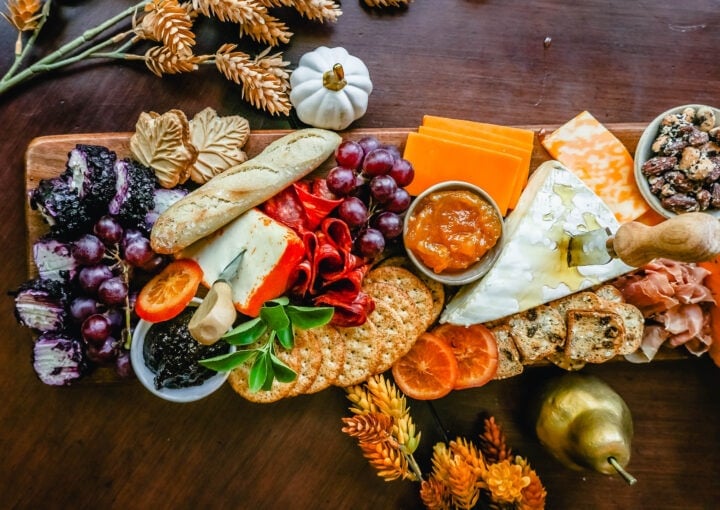 HALLOWEEN RECIPES:
Festive Candy Corn Blondies made with popular candy corn candies in a blondie bar.
Homemade Candy Bar Stash Chocolate Cake is a chocolate cake topped with chocolate frosting and chocolate candy bars.
Chocolate Chip Snickers Bar Cookies are chocolate chip cookies with Snickers candy bars baked inside.
Candy Bar Chocolate Chip Bars are an ooey gooey cookie bar topped with candy bars. The perfect candy bar blondie dessert to make with Halloween candy
Fall Charcuterie Board is perfect for entertaining for Halloween and Thanksgiving!
Scotcheroos — A dessert bar made with chocolate, peanut butter, butterscotch, and Rice Krispies. An easy no-bake dessert bar made in minutes!
Brookie Bar — A homemade decadent chocolate brownie and chocolate chip cookie all in one! A brownie and chocolate chip cookie just got married. The best dessert bar!
Halloween Sweet and Salty Snack Mix — a combination of salty pretzels, Reese's Pieces, candy corn, butterscotch-dipped Chex cereal, chocolate-covered pretzels, and more! The perfect Halloween snack mix.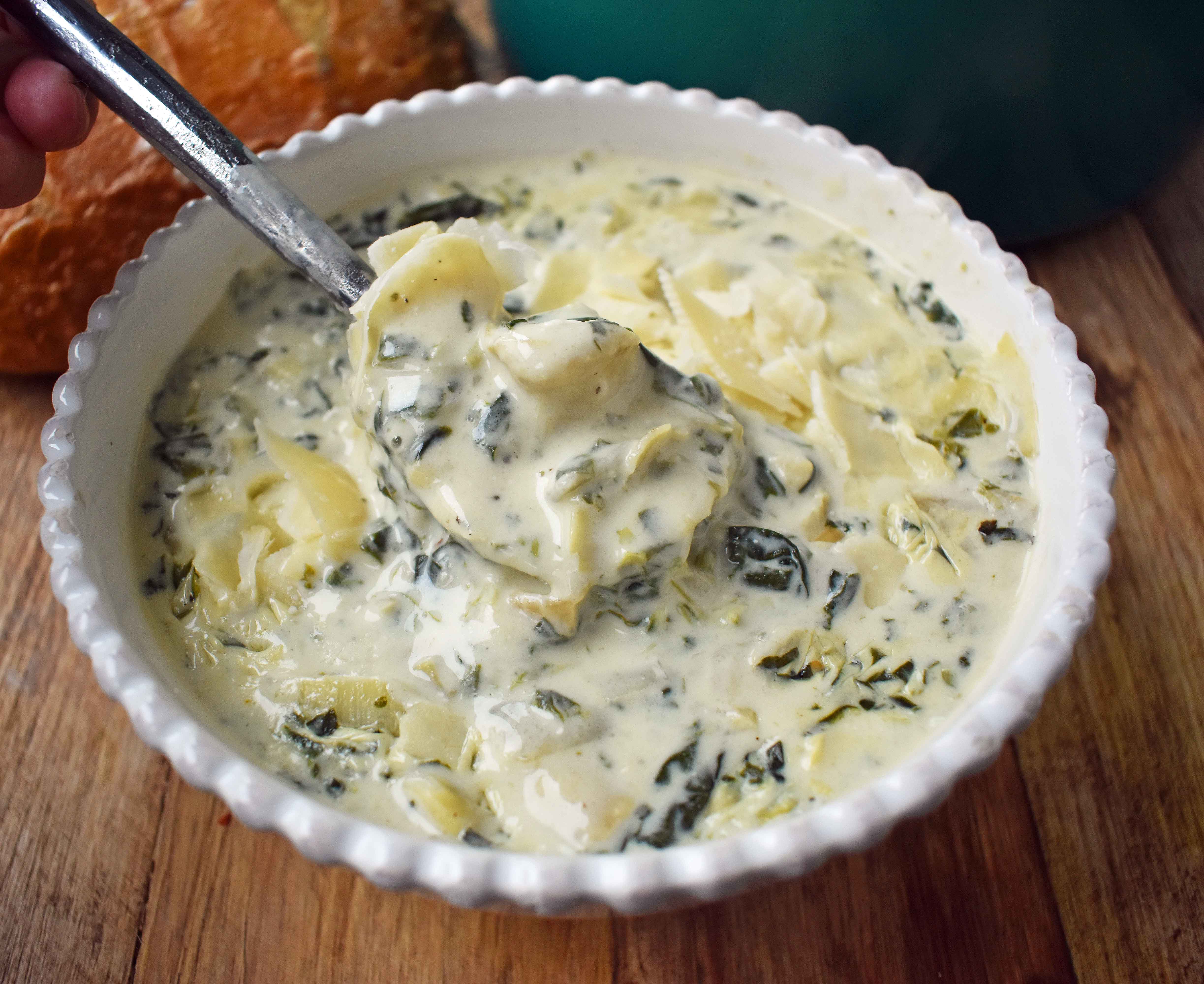 The BEST FALL SOUPS:
Award-Winning Chili Recipe
Olive Garden Zuppa Toscana Soup
Cheesy Cauliflower Soup
Chicken Tortilla Soup
Creamy Spinach Artichoke Soup
Beef Stew
Creamy Sausage Tortellini Soup
Baked Potato Soup with Crispy Bacon
If you are looking for a cozy Fall pasta recipe, this BROWN BUTTER SAGE RAVIOLI is so easy and is the perfect comfort food meal.
If you are looking for a FALL HARVEST SALAD with crispy bacon, fresh apples, candied walnuts and more.
If you are planning out your Thanksgiving dinner, I have the best Thanksgiving recipes for you! To find all of my THANKSGIVING RECIPES, click HERE.
Some of my most popular Thanksgiving Recipes are:
award-winning THE BEST PUMPKIN PIE RECIPE
popular HOMEMADE GREEN BEAN CASSEROLE