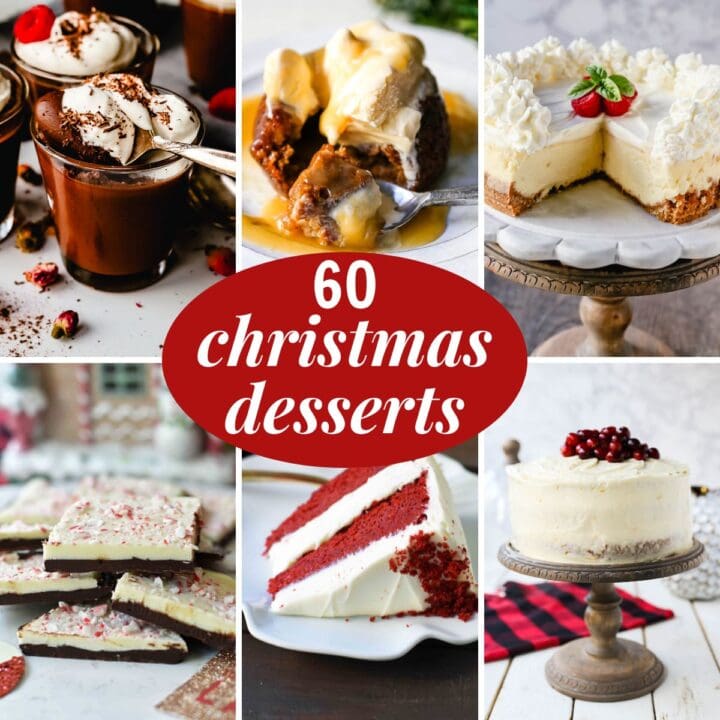 Your favorite Christmas dessert recipes from Christmas cookies, Christmas cakes, Christmas candy, Christmas pies, and more! A list of 60+ popular Christmas dessert recipes.
60 Best Christmas Desserts — Cookies, Cakes, Candy, Pies and more!
We love celebrating the holidays in our home and the food we eat at Christmas is a big deal. I have collected a list of some of the most treasured and popular Christmas dessert recipes to share with your friends and family.
You will find some traditional Christmas desserts like English Sticky Toffee Pudding Cake, Homemade Red Velvet Cake, Classic Sugar Cookies (for Santa!), Vanilla Cheesecake, Chewy Molasses Ginger Cookies, Danish Rice Pudding, Caramel Bread Pudding, and so many more recipes.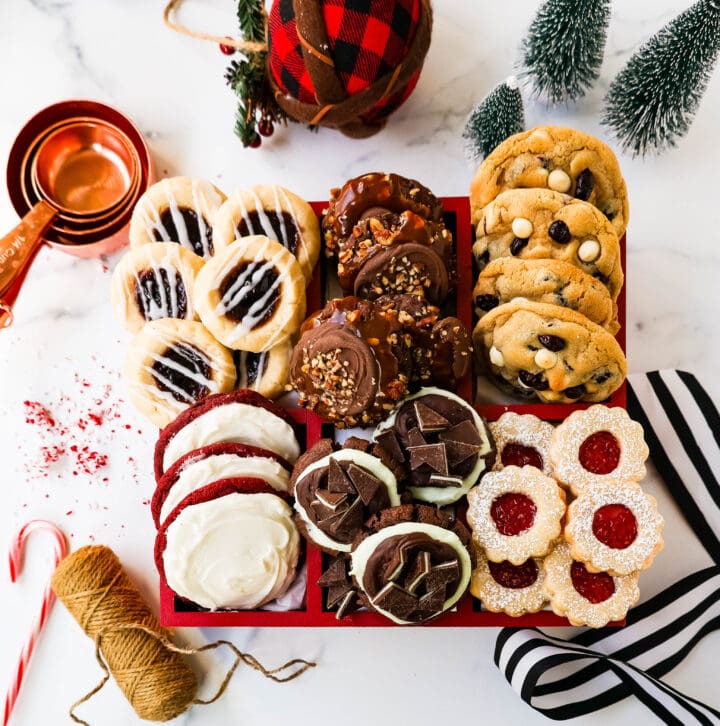 My brother, Ryan, lived in Copenhagen, Denmark for years and they have a tradition of eating rice pudding on Christmas and hiding an almond in it and the one who eats the almond receives a special present. We love carrying on this special Danish tradition in our home.
Another brother, Jeff, lived in England and so we love to make their famous English dessert, called Sticky Toffee Pudding. One of my absolute favorite holiday desserts!
Find all of the popular Christmas dessert recipes below…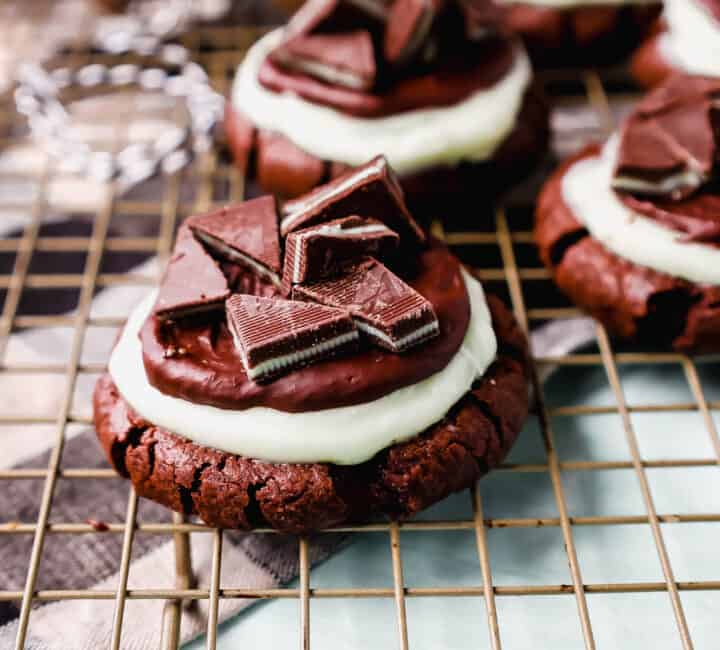 PEPPERMINT DESSERT RECIPES:
Frosted Mint Chocolate Brownie Cookies — made with a chewy double chocolate cookie, topped with creamy mint frosting, chocolate ganache, and Andes mints.
Chocolate Mint Chip Cookies — rich, chewy double chocolate cookies with creamy mint chips.
Chocolate Peppermint Bark Cookies — rich chocolate cookies with white chocolate peppermint bark topped with candy canes.
Frosted Peppermint Chocolate Cookies — double chocolate cookie with creamy peppermint frosting and crushed candy canes.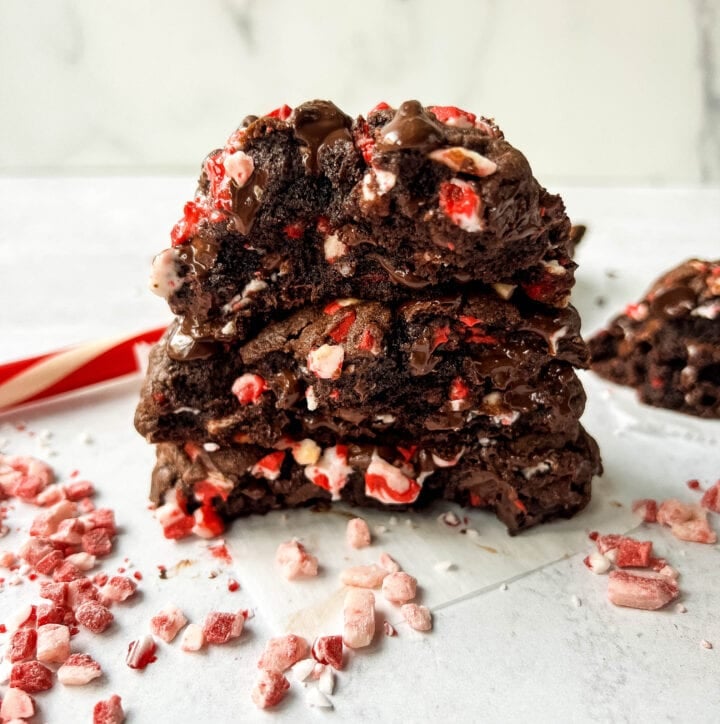 Levain Bakery Chocolate Peppermint Chip Cookies — made with a rich double chocolate cookie and peppermint chips.
Homemade Chocolate Peppermint Bark — made with layers of melted white chocolate with a touch of peppermint, melted chocolate, and topped with crushed peppermint candy canes.
Peppermint Bark Brownies — homemade chocolate chunk brownies with white chocolate peppermint bark.
Chocolate Peppermint Candy Cane Oreo Cookies — double chocolate cookies with Trader Joe's famous candy cane Joe Joe's Oreo cookies.
Peppermint Bark Cookie Dough Cups — a Williams-Sonoma Christmas staple made with edible cookie dough and layers of homemade peppermint bark.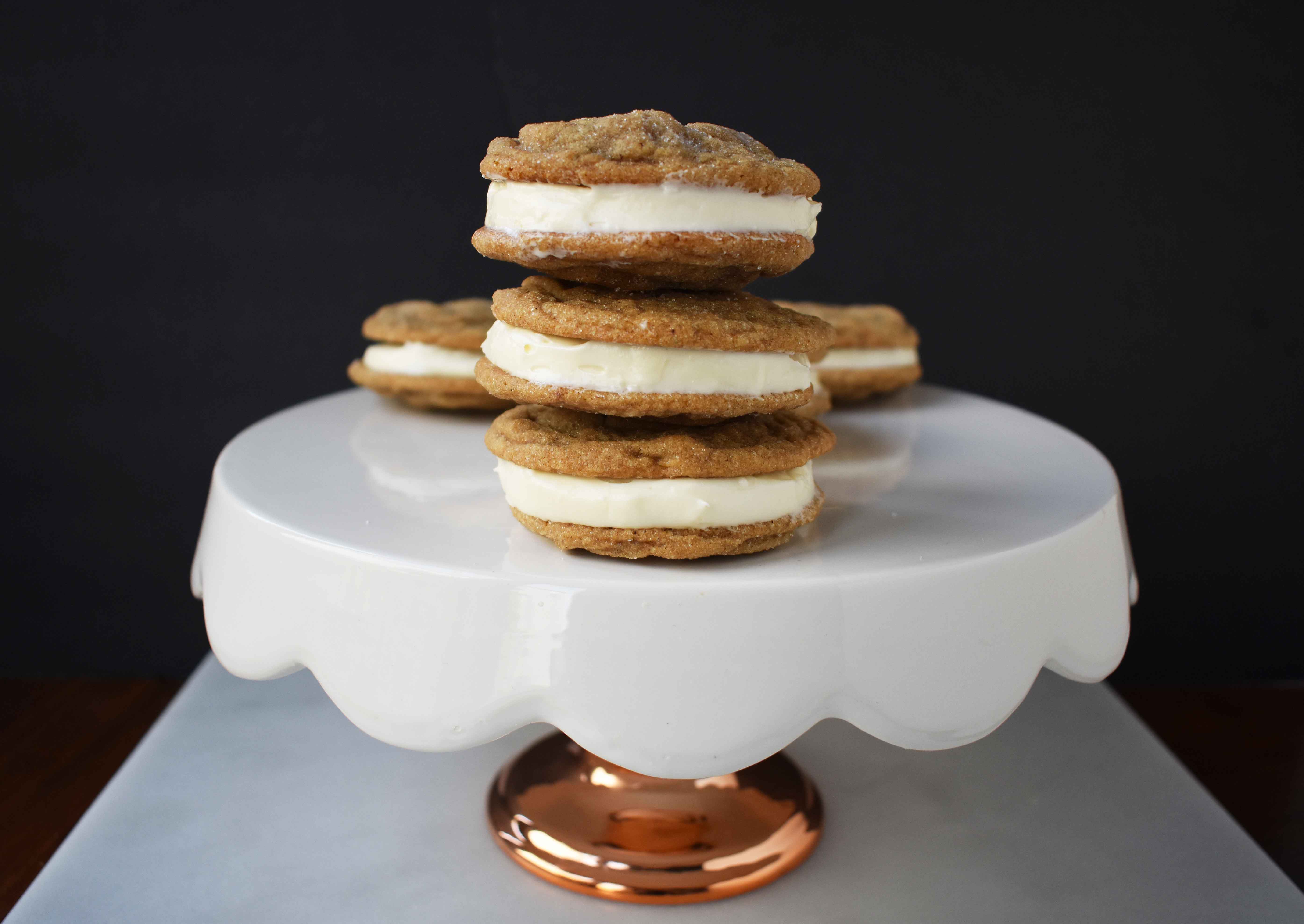 GINGERBREAD RECIPES:
Soft Molasses Ginger Cookies — the best chewy spiced molasses ginger cookie recipe.
Gingersnap Oreos with Cream Cheese Filling — soft spiced ginger molasses cookie stuffed with cream cheese frosting.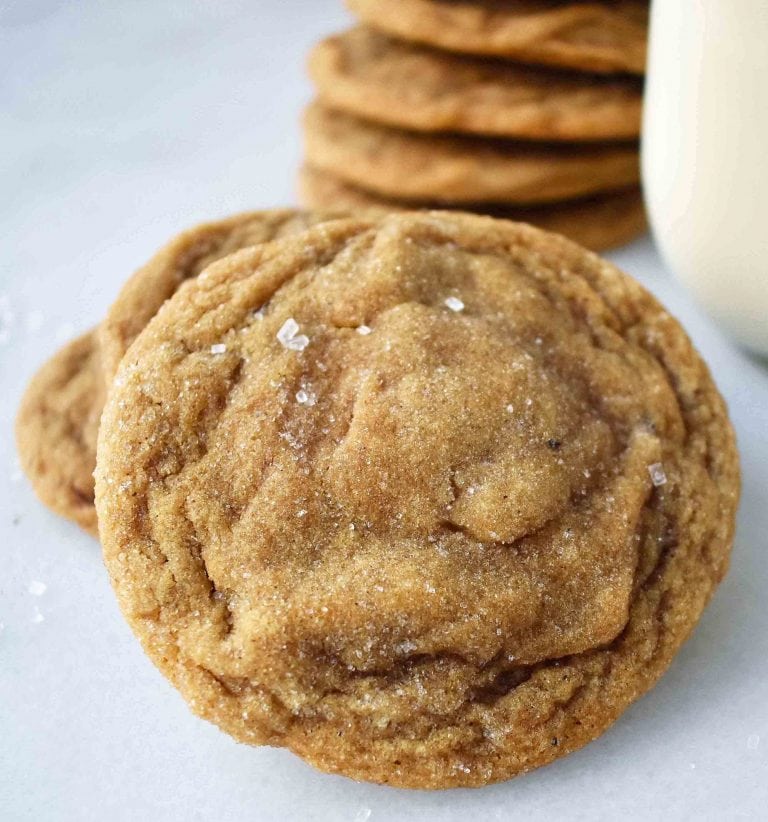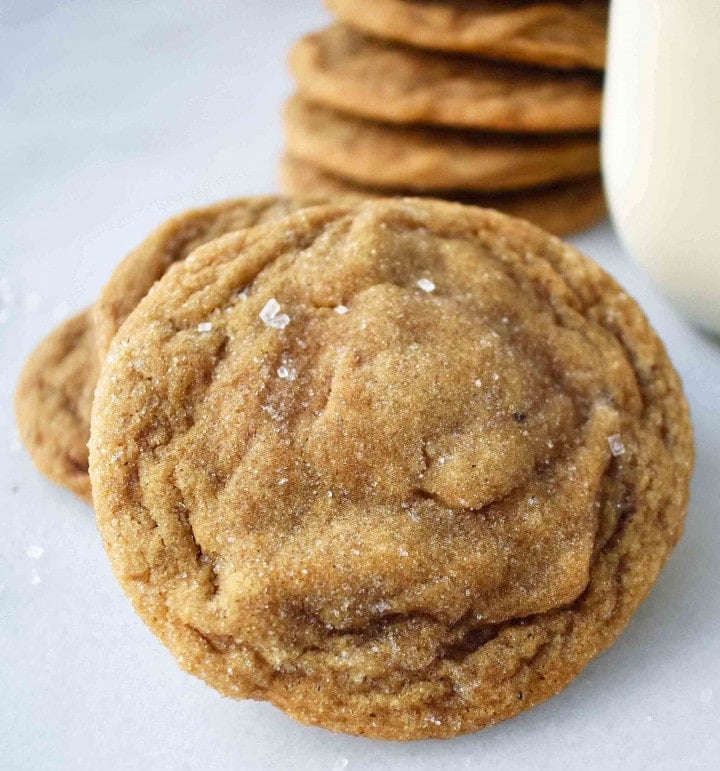 Gingerbread Skillet Cookie with Vanilla Ice Cream and Salted Caramel — homemade gingerbread cookie baked in a skillet and topped with vanilla ice cream and caramel
Chocolate Chunk Molasses Cookies — spiced, chewy molasses ginger cookies with chocolate chunks.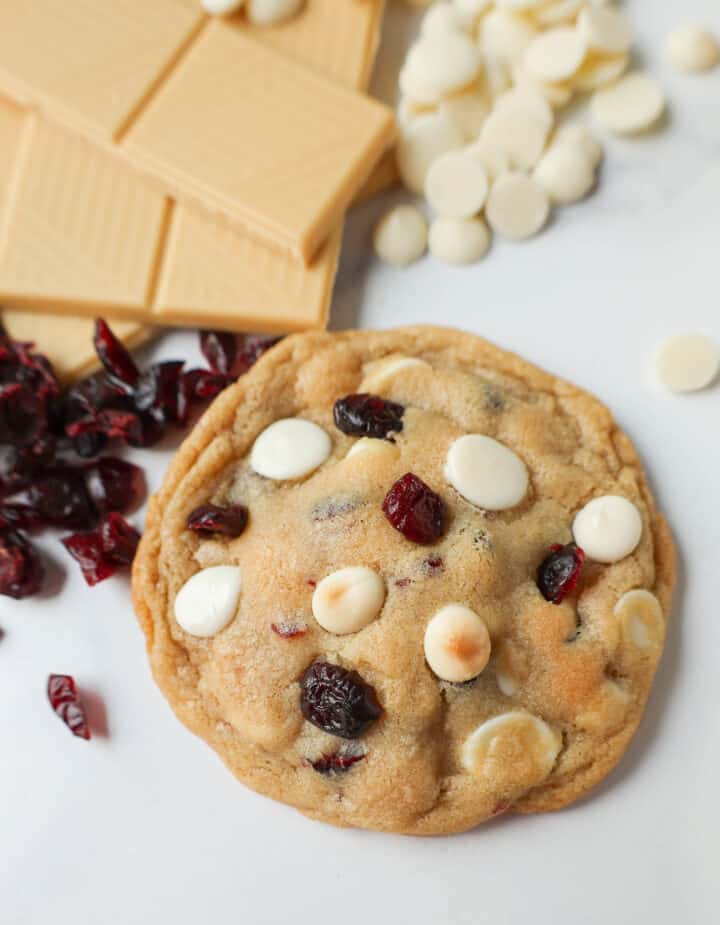 CRANBERRY DESSERT RECIPES:
Cranberry Orange Cake — a moist orange zest cake with fresh cranberries with a sweet cream cheese orange frosting.
Cranberry White Chocolate Chip Cookies — perfectly chewy with buttery crispy edges filled with sweet dried cranberries and creamy white chocolate chip chips.
Cranberry Oatmeal Cookies — soft chewy brown sugar oatmeal cookies with sweetened dried cranberries.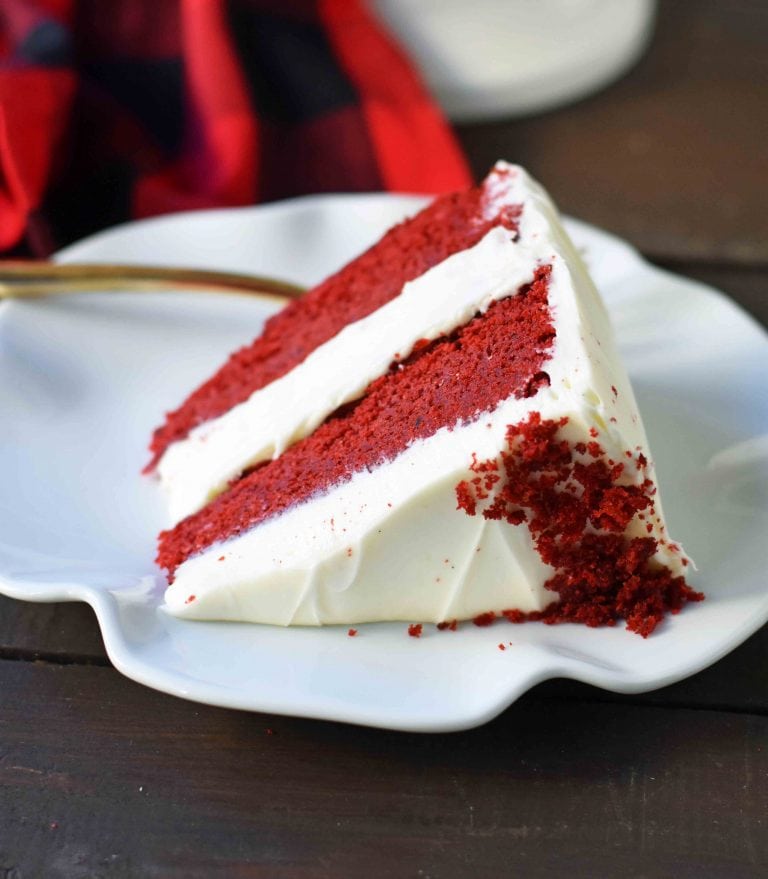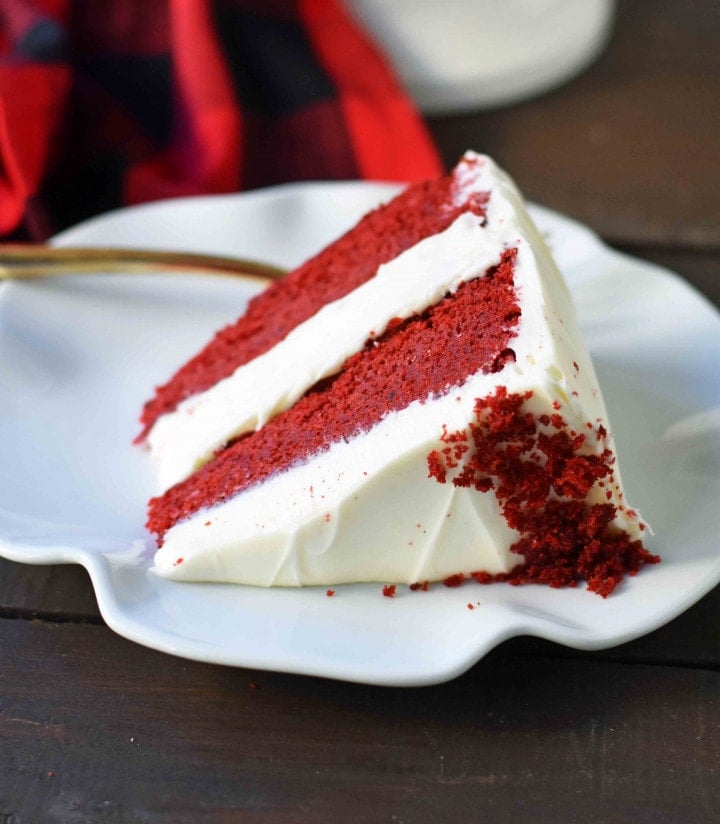 RED VELVET RECIPES:
Red Velvet Cake with Cream Cheese Frosting — moist red velvet cake with homemade cream cheese frosting.
Red Velvet Cookies with White Chocolate Chips — soft chewy famous Red Velvet Cookies with sweet white chocolate chips.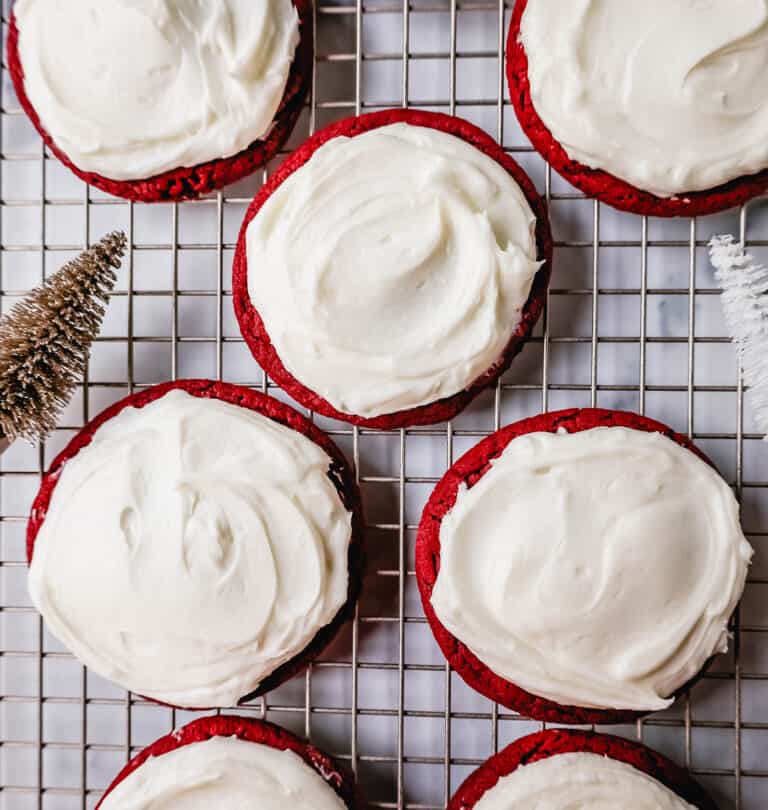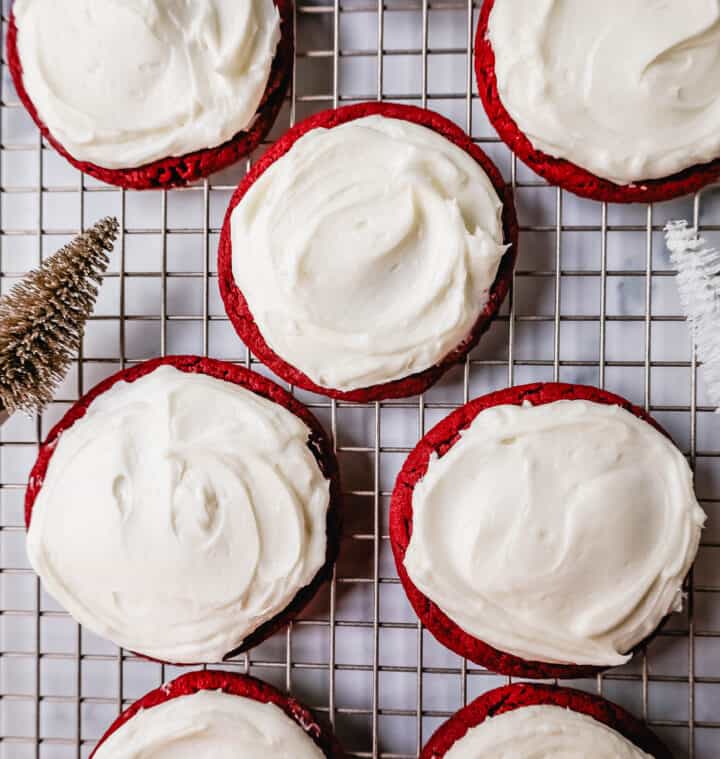 Red Velvet Cookies with Cream Cheese Frosting — soft, chewy homemade red velvet cookies topped with a sweet cream cheese frosting.
Red Velvet Cupcakes — soft moist red velvet cupcakes with cream cheese frosting.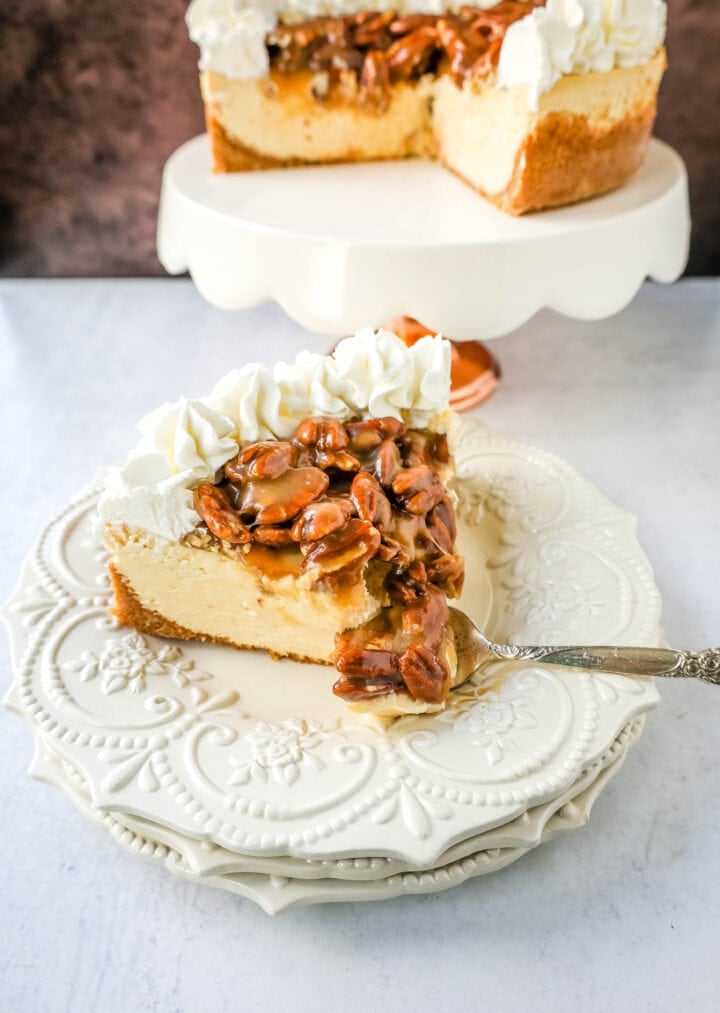 CARAMEL RECIPES:
Sticky Toffee Pudding — a famous English dessert with a moist sponge cake covered in homemade caramel toffee sauce and vanilla ice cream.
Salted Caramel Bread Pudding — a decadent dessert made with brioche or challah bread, half-n-half, eggs, butter, and brown sugar topped with a silky smooth salted caramel sauce.
Salted Caramel Cookies — Soft chewy caramel cookies with sea salt and drizzled with salted caramel.
Creme Brulee — a creamy, silky vanilla custard topped with crisp sugar crust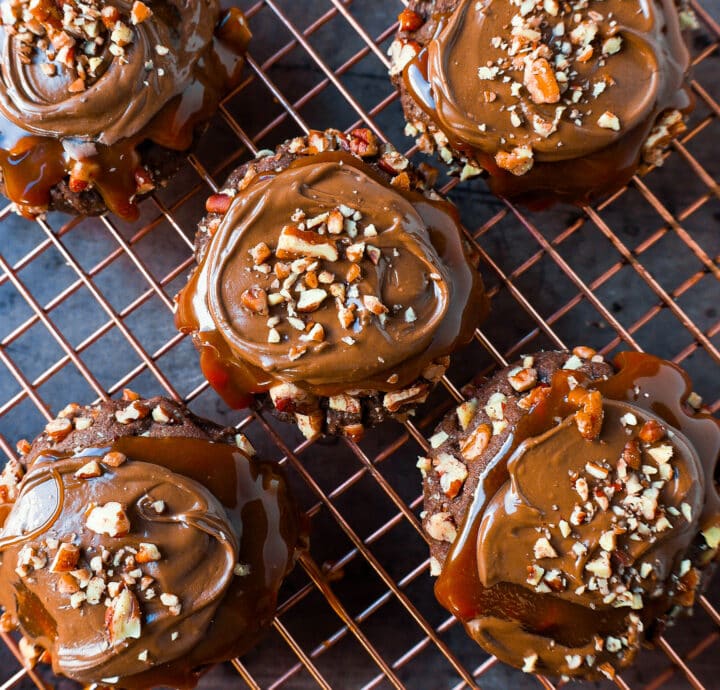 Chocolate Caramel Pecan Turtle Cookies — made with a chewy chocolate cookie rolled in pecans and topped with caramel and melted chocolate.
Butterscotch Budino with Salted Caramel — is a layered dessert with a rich creamy custard and a handcrafted salted caramel sauce.
Pecan Praline Cheesecake — rich, creamy homemade cheesecake topped with decadent brown sugar pecan praline sauce.
Croissant Bread Pudding with Caramel Sauce — made with croissants baked in a custard sauce and topped with a homemade vanilla bean sauce.
Creme Brulee Pie — a silky smooth vanilla custard in a buttery crust topped with a crisp sugar topping.
Scotcheroos — dessert bar made with chocolate, peanut butter, butterscotch, and Rice Krispies.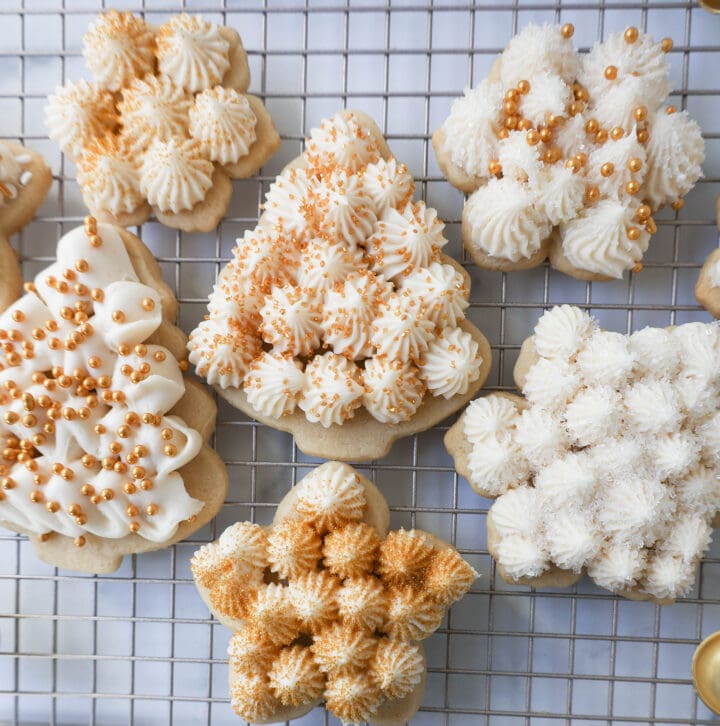 SUGAR COOKIES and SHORTBREAD COOKIE RECIPES:
Christmas Sugar Cookies — soft, chewy homemade Christmas Sugar cookies with buttercream frosting.
Raspberry Almond Jam Thumbprint Cookies — buttery shortbread cookies made with only butter, sugar, flour, and almond extract, topped with jam, and baked until soft and topped with homemade vanilla or almond glaze.
Chocolate Dipped Pistachio Shortbread Cookies — rich, buttery shortbread butter cookies with crunchy pistachios and dipped in melted chocolate and sprinkled with fresh orange zest and chopped pistachios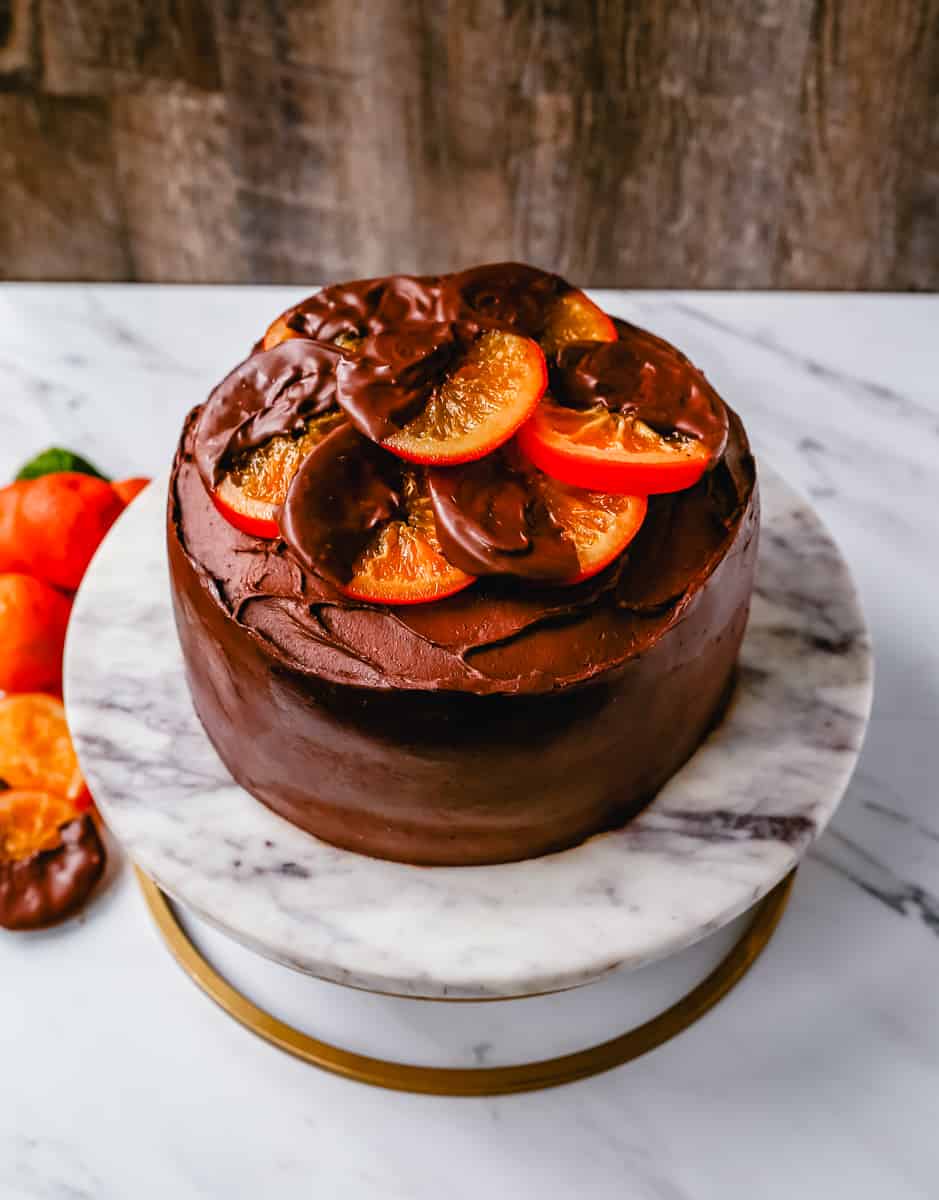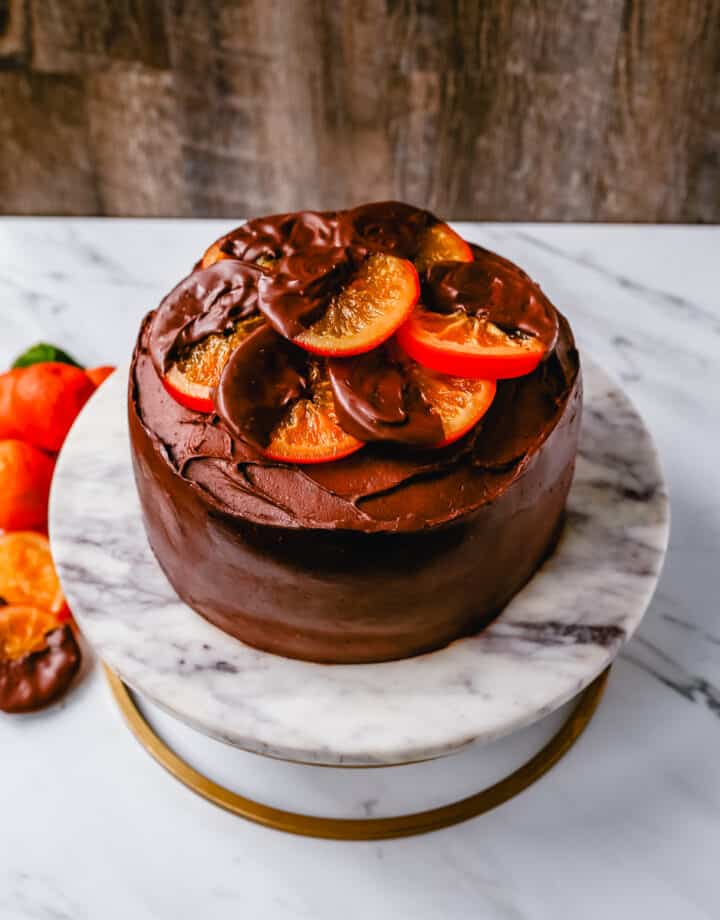 CHOCOLATE RECIPES:
Best Chocolate Cake with Chocolate Buttercream — the BEST Chocolate Cake Recipe in the world. This moist, rich chocolate cake with chocolate frosting.
Levain Bakery Two Chip Chocolate Chip Cookies — classic Levain Bakery chocolate chip cookie recipe made without nuts.
Chocolate Orange Cake — Moist, decadent chocolate orange cake with a creamy chocolate orange frosting.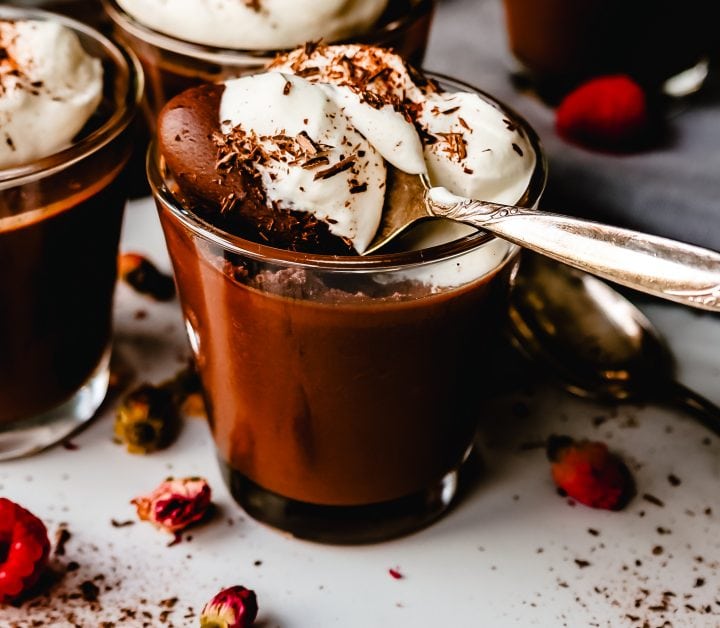 Chocolate Pot de Creme — rich velvety smooth chocolate custard topped with fresh whipped cream.
Chocolate Pudding — decadent homemade chocolate pudding made with only 5 simple ingredients.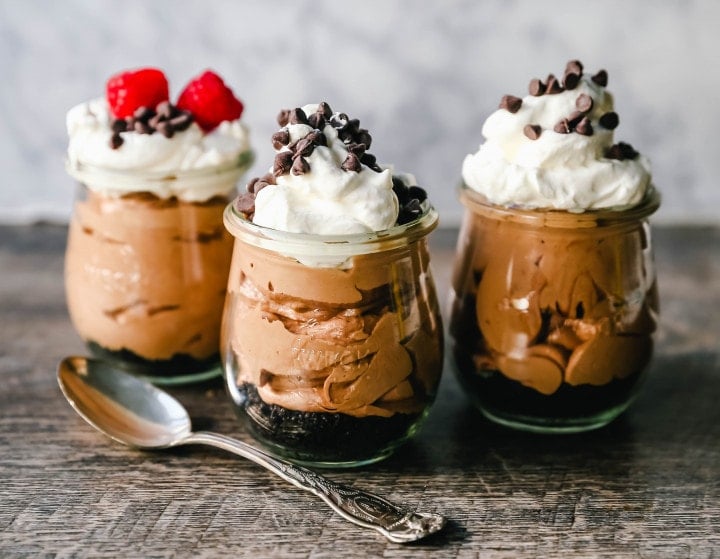 Chocolate Nutella Cheesecake Mousse — No-Bake 5-Minute Chocolate Nutella Mousse made with only four ingredients — Nutella, cream cheese, heavy cream, and powdered sugar.
French Silk Pie — creamy chocolate cream topped with fresh whipped cream and chocolate shaving all in a buttery graham cracker crust.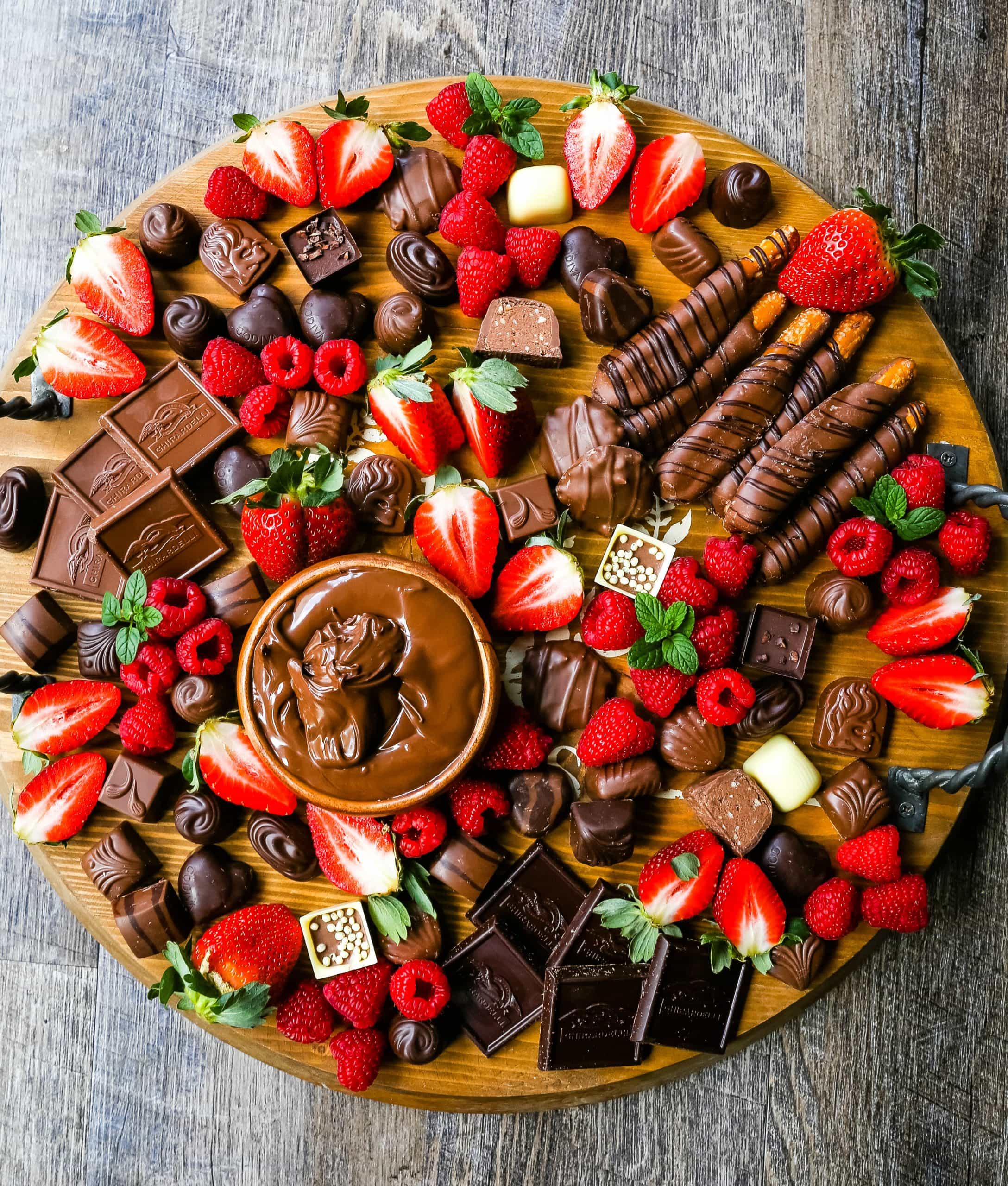 Chocolate Dessert Board — decadent chocolate board with an assortment of chocolate truffles, milk chocolate, dark chocolate hearts, chocolate covered pretzels, Nutella, berries, and more!
Chocolate Bundt Cake — moist, decadent, rich chocolate bundt cake with a silky chocolate glaze.
Homemade Hot Chocolate — quick and easy homemade hot chocolate is topped with a variety of toppings.
Triple Chocolate Chip Cookies — these classic chocolate cookies with white chocolate chips and semi-sweet chocolate chips.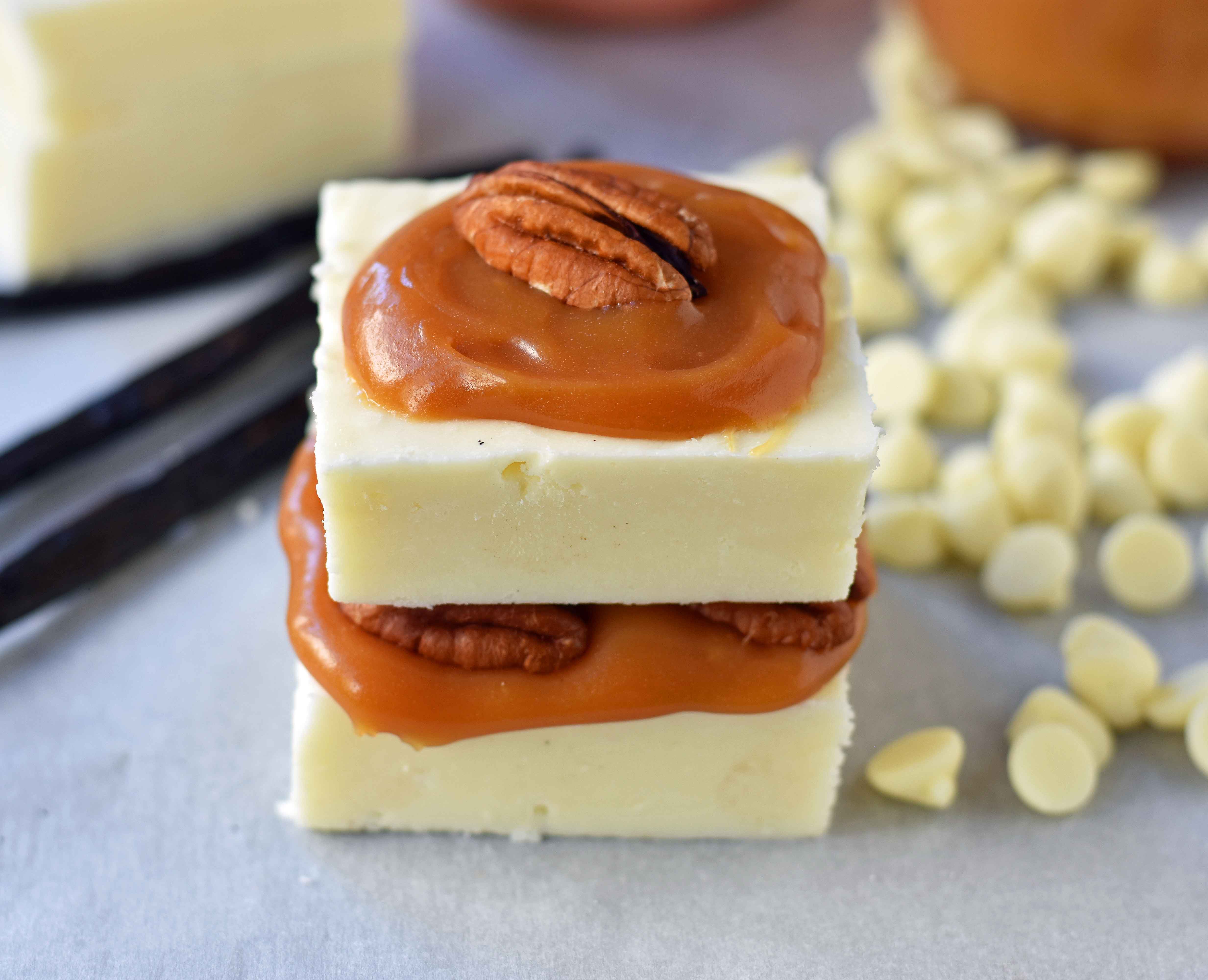 CHRISTMAS CANDY RECIPES:
White Vanilla Fudge — there are a few secret ingredients for making perfect vanilla fudge every single time.
Chocolate Caramel Pretzel Bark — easy homemade chocolate candy treat made with homemade salted caramel, salty pretzels, and creamy milk and semi-sweet chocolate.
Rocky Road Clusters — easy no-bake 5-ingredients rocky road clusters made with chocolate, butterscotch, walnuts, and marshmallows.
Homemade Chocolate Peanut Butter Cups — made with high-quality chocolate and creamy peanut butter filling with a secret ingredient.
Homemade Marshmallows — pillow soft, creamy, sweet marshmallows that melt in your mouth.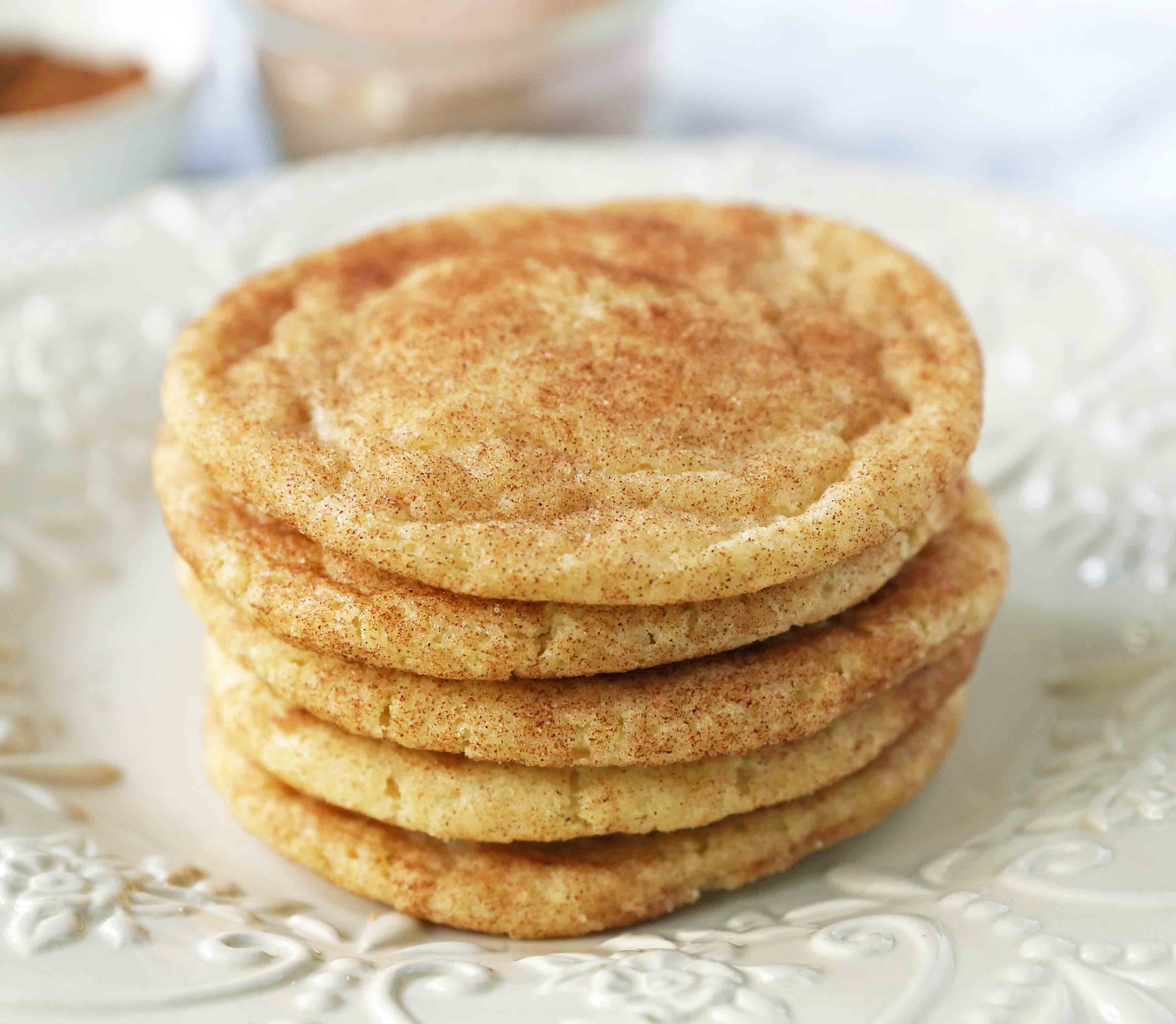 POPULAR CHRISTMAS COOKIE RECIPES:
Soft Orange Cookies with Orange Cream Frosting — soft orange cookies with orange cream frosting.
Coconut Macaroons — chewy sweet coconut macaroons are the perfect gluten-free cookie.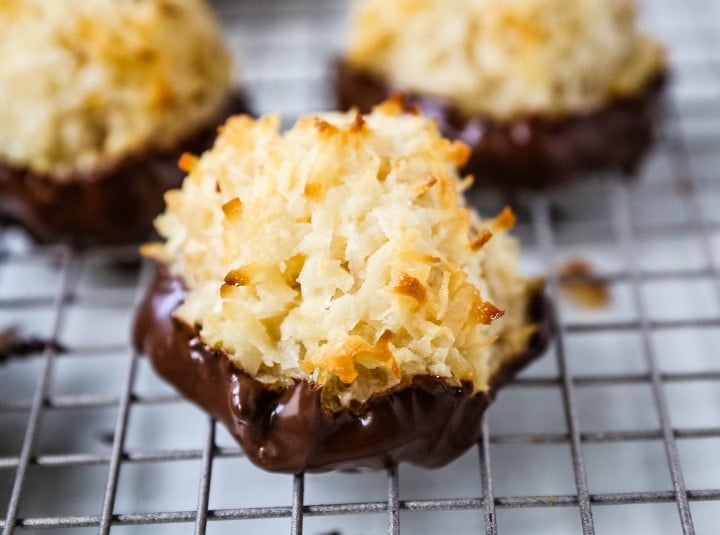 Chewy Soft Cinnamon Sugar Snickerdoodles — the popular cinnamon-sugar soft and chewy sugar cookie recipe. A recipe that has been in the family for over 30 years!
Christmas M & M Cookies — soft, chewy M & M Cookies are the perfect Christmas cookie.
Lemon Crinkle Cookies — Soft chewy lemon cookies with fresh lemon juice, lemon zest, and lemon extract to give them the extra lemon tang!
Frosted Snickerdoodle Cookies — Soft, chewy cinnamon sugar snickerdoodle cookies topped with a sweet buttery cream cheese frosting and topped with a sprinkle of cinnamon sugar.
Peanut Butter Blossoms — chewy peanut butter cookies topped with chocolate Hershey's Kiss.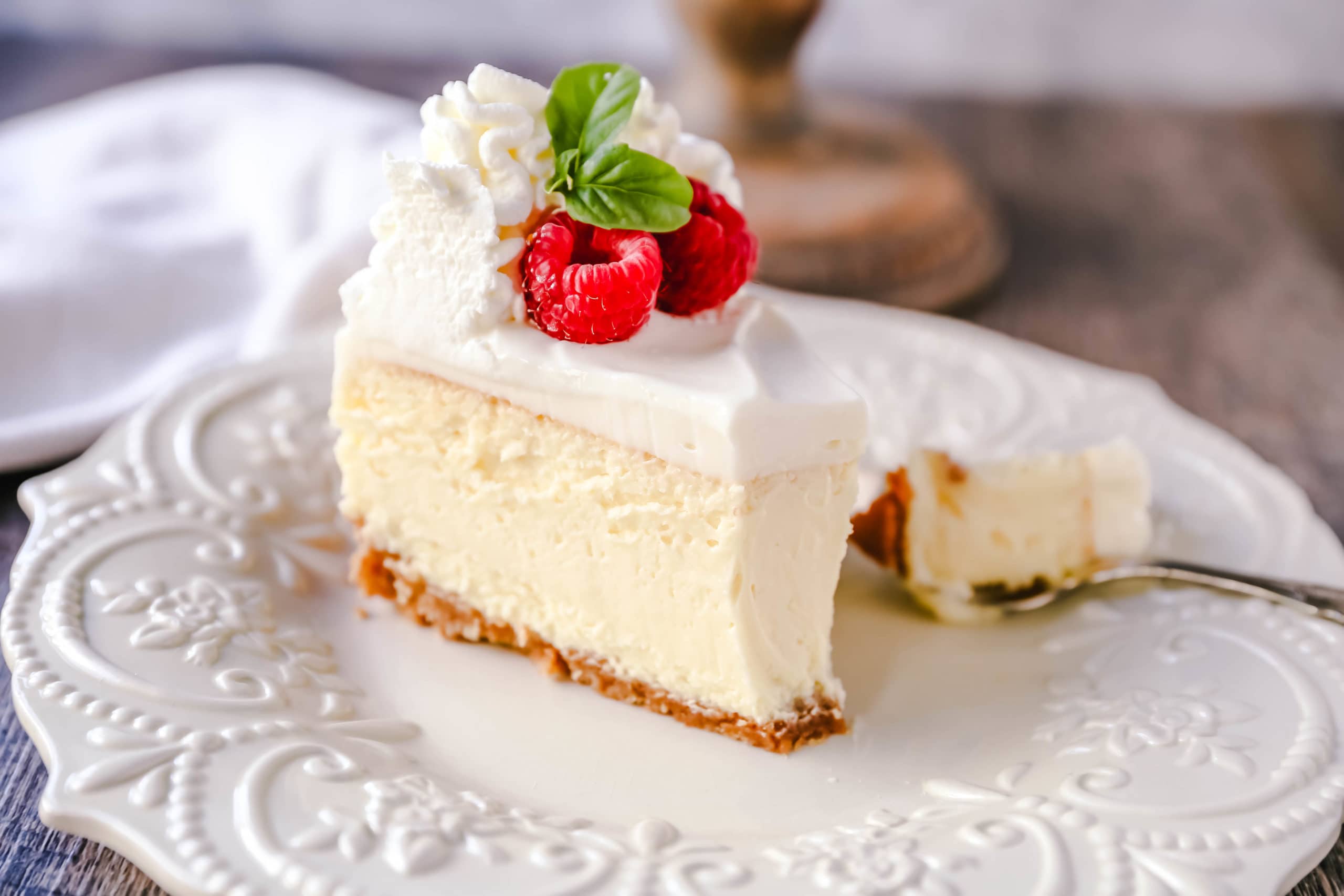 CLASSIC CHRISTMAS DESSERT RECIPES:
Vanilla Cheesecake — creamiest, dreamiest, richest vanilla cheesecake with a buttery graham cracker crust.
Panna Cotta — silky smooth, creamy vanilla bean dessert made with cream, sugar, gelatin, and vanilla beans.
Olive Oil Cake — homemade olive oil cake with vanilla and almond extracts and topped with a glaze.
Homemade Rice Pudding — Creamy rice pudding with a homemade creme anglaise sauce and sweetened whipped cream.
Swedish Pastry — layers of buttery pastry topped with a sweet almond frosting.
I hope you love all of these holiday dessert recipes!
I love to hear from you! If you make this recipe, please be sure to leave a comment and give this recipe a rating. Sign up for my newsletter below so you never miss a recipe. Thank you for following along! I truly do have the greatest readers. FOLLOW ME ON:INSTAGRAM — FACEBOOK— PINTEREST