I am sharing the BEST EASTER RECIPES. Are you wondering what to serve on Easter? Here are 80 Easter Recipes from Easter Breakfast and Brunch to Easter Side Dishes to Easter Dinner Recipes to Easter Dessert Recipes. I have you covered!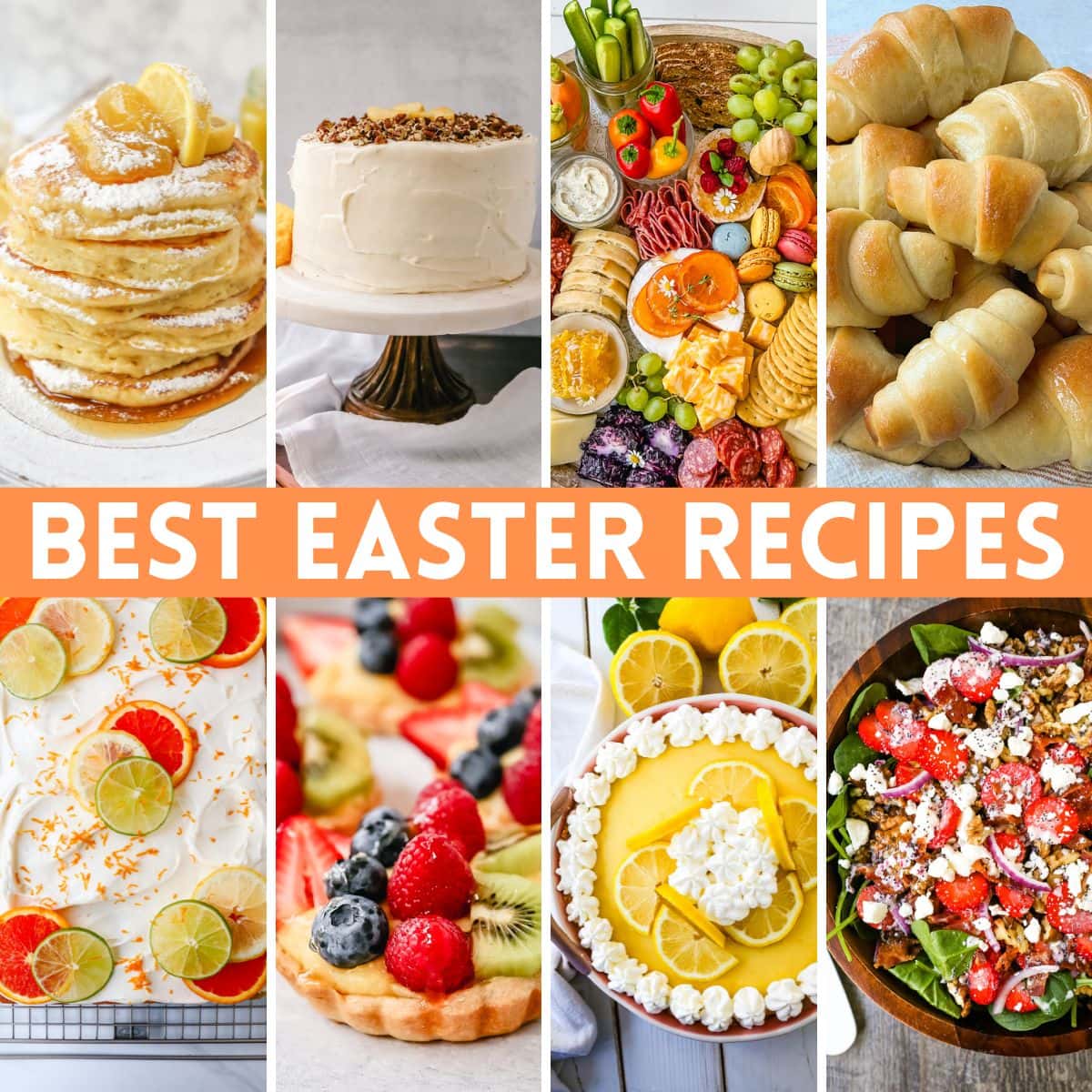 Easter Brunch and Breakfast
Easter Sunday brunch is one of our favorite family traditions! That Sunday morning can be slow, focused on food and family. I put together all of the BEST recipes so that you can plan the perfect Easter brunch menu! Watch out for my recipes that can be made the night before, they really help to simplify the morning.
I also shared how to make a beautiful Easter Brunch Spread with recipe ideas, tablescapes, florals, and more.
Dinners and Side Dishes
Whether you want the traditional Easter dinner or are just looking for some Easter meal ideas, I've got you covered! The fun thing about Easter dinner is that there are plenty of side dishes that can be out on the table, and there are really no strict rules. We mix it up a bit each year! Here are some easy Easter dinner ideas, or some side dishes for you to try out this year. Don't miss the pretty spring charcuterie board, it's seriously the PERFECT appetizer as you're waiting to dive into the main meal!
Easter Desserts
Here are all of my fun Easter dessert ideas! We LOVE having Easter cakes (it's fun to decorate them with flowers and beautiful colors!), Easter cheesecakes, or any other easy Easter dessert! I've included plenty of fruity and fresh sweets that everybody will love. Plus, there are more traditional Easter desserts such as carrot cake or easy coconut cream pie. You really can't go wrong!
I hope that this helps! Let me know what you end up making, I love hearing from you. Happy Easter!